3 top tips to help you dominate CoD: Mobile Blitz
CoD Mobile's Blitz mode is a fast, battle royale mode with 40 players and we have the best tips for you to dominate and win.
Blitz Mode is a fresh addition to CoD Mobile with Season 1's New Order. It's a shorter and smaller variation of battle royale promoting quicker and more intense games. We have the best tips and tricks for you to increase your chances of picking up the W.
Season 1 of CoD Mobile offered a soft reset for the game and added a whole wealth of content in the process. As with most new seasons in games, CoD Mobile Season 1 introduced all-manner of new guns, glitz, and even Blitz.
With the final circle appearing after 10 minutes, Blitz is intended to be a much shorter version of battle royale, and the devs have packed out the mode with extra items and goodies to help. We've come up with a few tips to make your time with Blitz a blast.
CoD Mobile Tip #1 – Keep Moving
You may be an experienced Warzone or Fortnite player, but you need to remember that Blitz is a completely different beast when there are only 40 players on the map.
Quicker rotations, limited time, and a greater sense of urgency to move to the next circle are absolutely key. If you're new to CoD Mobile as well, then focus on moving around a lot more. You will need to learn the map, where the best spots are, and how you can obtain the best loot.
Furthermore, the timer is always counting down in the middle of the screen, so always make sure you're keeping an eye on this.
CoD Mobile Tip #2 – Your playstyle
Our advice will hinge on what kind of player you are as there are two definitive types of battle royale player.
There's the player that is happy to pick up the odd kill and hide more en route to a potential victory. Then you've got the one-man armageddon machine that is looking to kill all 39 people on their own.
Aggressive Players
Given that there are fewer players in a game of Blitz, you can definitely be more aggressive. Wherever the circle is, head to the "best" location in it that players will commonly go-to. Quickly find yourself two or three supply boxes and then just hunt those kills.
Reserved Players
If you're not as confident in your ability, then do the opposite. Analyze the circle and its eligible surroundings and go to a location that you see players aren't going to. Perhaps even hang back in the air a few seconds longer to get an idea of where people are heading to.
Then, as we've said, keep watching the timer, and make sure your eyes dart to the top-right corner of your screen every now and again. You also need to listen out for the sound of firefights. If you feel you can clean up the pieces from another fight between players then go ahead. It might just allow you to get the weaponry you need to win by doing so.
CoD Mobile Tip #3 – The right loadout
Your skill level will play a big role in this section as an experienced player will be able to use a shorter-ranged, higher-recoil SMG to greater effect. If you don't think you can compete like this then keep it simple, grab a powerful Assault Rifle, or Shotgun, and let the gun do the work for you.
You especially don't want to be using an LMG as time is of the essence in a shorter, condensed game of battle royale too and you don't want to spend the next 40 years reloading.
Those are some of our best tips to hopefully help you with CoD Mobile's exciting new mini-battle royale mode. Learn them, use them, and get yourself some dubs.
Image credits: Activision Blizzard
CoD: Mobile Season 3 patch notes: Tokyo Escape maps, skins & weapons
CoD: Mobile Season 3 is almost here, and here's everything that will be in the update, including new maps and weapons.
CoD: Mobile Season 3, titled Tokyo Escape, is right around the corner, and it will bring plenty of cool new content, including weapons, skins, operators, and events. Here are the patch notes for the latest update.
The developers of CoD: Mobile bring a plethora of new content to the game in each season to keep it fresh, including new maps, modes, characters, weapons, and more. Now, another major update for the battle royale is almost here.
Season 3 of CoD: Mobile is officially titled Tokyo Escape, and the developers have detailed what we can expect in terms of new content. There are brand-new weapon blueprints, skins, operators, and Battle Pass rewards.
When does CoD: Mobile Season 3 start?
As the name implies, Tokyo Escape will prominently feature a Japanese setting, which is new for the battle royale. The developers have revealed that CoD: Mobile Season 3 is set to go live at 5 pm PT on April 17, 2021.
The Battle Pass will bring new additions to the battle royale, as you'll have the opportunity to try out new Multiplayer maps, game modes, and challenges while earning free rewards through ranking up in the game.
New Call of Duty maps: Oasis and Coastal
In a tweet on April 3, the devs released a teaser video for Season 3's new map, Coastal, which is already part of the Chinese version. This map has a similar aesthetic to CSGO and is sure to be a fan-favorite for Search and Destroy.
Another map being added is Oasis which is from Modern Warfare, and is set in a "luxurious desert hotel." This medium-sized area "challenges Operators to battle it out across the hotel courtyard, spa, and parking lot, using every opportunity to outflank and outsmart opponents."
New multiplayer modes
Season 3 will add two new game modes to the battle royale. In Swords & Stones, "Operators deploy with melee weapons and grenades only." You can increase your movement and attack speed by taking down foes.
The second game mode is Night Modes is from Modern Warfare, and has players fight in the darkness using night-vision goggles to see. The mobile version will give your goggles a limited battery life, and will arrive later during the season.
Free Battle Pass rewards
One of the new Free Battle Pass rewards is the PP19 Bizon. This powerful automatic Submachine Gun is capable of dishing a ton of damage, and its biggest draw is the high-capacity helical magazine that lets you defeat several enemies before reloading.
It has also appeared in other Call of Duty titles like Warzone, where its become renowned for its low recoil that allows you to hit foes consistently. You can also unlock a new Operator Skill Bull Charge in the Battle Pass.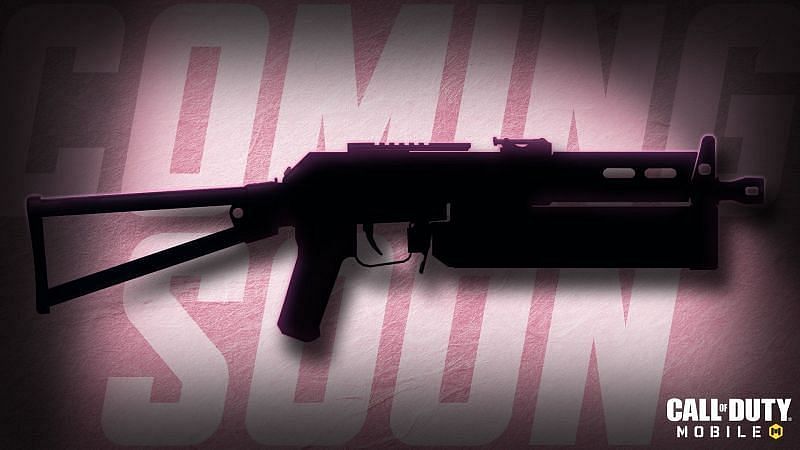 Premium Pass rewards: Epic Characters and Weapons
The Tokyo Escape Premium Pass will contain Epic rewards that can unlock while ranking up to 50 tiers of the Battle Pass. This includes various Battle Pass Operators, weapons, and in-game accessories.
We'll go over the complete list of what you can unlock:
Epic Characters
Takeo – Sensei
Hidora – The Boss
Zero – Escape
Spectre – Ninja
Epic Weapon Blueprints
QXR – Scorching Sun
Type 25 – Oni
ASM10 – Scabbard
RUS-79U – Karuta
PP19 Bizon – Yokai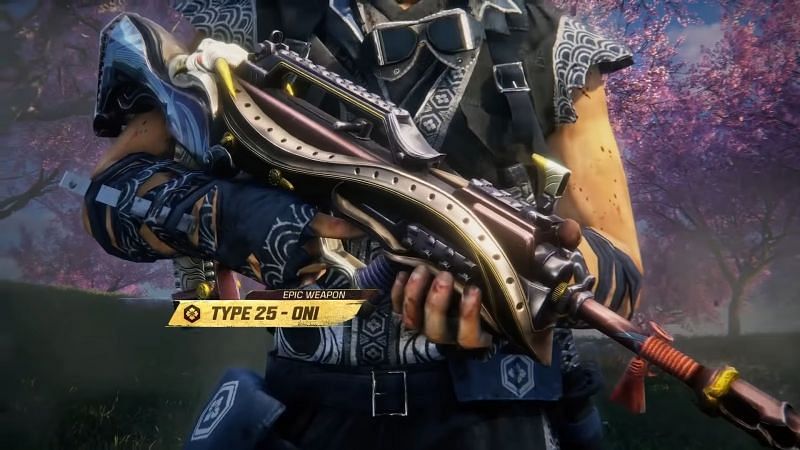 Epic Accessories
Epic Backpack – Backpack – Kendo
Epic Emote – "Way of the Sword" emote
Epic Avatar – The Boss
Epic Frame – Samurai Frame
Aside from these, you'll also have the chance to get your hands on the Legendary Calling Card, Showdown.
If you purchase the Battle Pass Bundles, you will also a few other neat items:
Base Melee – Pendragon
Avatar – Golden Dragon
Frame – Serpant Frame
Charm – Auspicious
Warrior's Path event and challenges
Season 3 will also bring the the Warrior's Path event that will require you to "fight alongside your allies in a bid to acquire new territory and earn new rewards in the process."
It will last for fifteen days, and you'll be able to earn special rewards for ending on the winning side or for being one of the top contributors. There are eight Epic rewards in all and one Legendary Calling Card, alongside various Rare weapon camos and characters.
You can unlock the new handgun, Renetti for free through upcoming seasonal challenges in the game. This powerful weapon is from Modern Warfare that fires three-round bursts to annihilate its targets.
The new Overclock perk increases the charging speed of an Operator Skill, and you will get to unlock it by completing more seasonal challenges. We expect these to get released later into season three.
New class: Spotter
Another new addition in CoD: Mobile Season 3 is the Spotter class, which comes with two different abilities. The Cluster Strike allows you to launch a cluster airstrike to a designated area, letting you take out multiple foes in one go.
The Fly Swatter ability shows the locations of nearby winged enemies and increases the reload speed of the rocket launcher. This class was previously in Warzone and was used to get rid of enemies that were hiding.
Multiplayer Improvements
As always, the devs want to bring significant quality improvements and optimization in the new update. Here are all the changes that they've made to CoD: Mobile's multiplayer in Tokyo Escape:
Slightly increased Napalm's burning range after explosion. Speed up the plane and speed up the falling speed of the missile.
Optimized the gunsmith system attachments model. Including:

Type 25 Fast Reload
Type 25 46 Round Extended Mag
AK117 48 Round Extended Mag
AK117 YKM Integral Suppressor
AK47 Large Extended Mag B
RUS-79U 50 Round Extended Mag
GKS YKM Integral Suppressor
MW11 .45 Suppressor Light
Chicom YKM Integral Suppressor Light
Chicom Strike Foregrip and Tactical Foregrip A
RPD OWC Extended Barrel
LK24 OWC Ranger
Razorback MIP Extended Light Barrel
XPR50 RTG Long
UL736 RTG 25.4″" Extended Barrel
M4 YKM Integral Suppressor Light
Chopper MIP Strike Stock
M16 39 Round Extended Mag and 48 Round Extended Mag
Fennec Strike Foregrip and Tactical Foregrip A
Fennec Laser Position
HG40 Strike Foregrip and Tactical Foregrip A
UL 736 Strike Foregrip and Tactical Foregrip A
MSMC Strike Foregrip and Tactical Foregrip A
NA-45 Strike Foregrip and Tactical Foregrip A
That covers everything that has been revealed about the CoD: Mobile Season 3 Battle Pass so far. While the exact ending date isn't known, we expect Tokyo Escape to come to a close sometime during May.
Image Credits: Activision
Best Man-O-War loadout for CoD: Mobile Season 2
Here are the best attachments and perks to run with Call of Duty Mobile's Man-O-War Assault Rifle in Season 2.
CoD: Mobile's Man-O-War is a dangerous Assault Rifle that comes with extremely high damage and impressive accuracy. Here are the best attachments and perks for it in Season 2.
There are various weapons in CoD: Mobile for you to choose from before jumping into battle. The Man-O-War Assault Rifle is at the top of our weapons tier list for Season 2, as it continues to dominate matches.
This compact weapon of mass destruction boasts impressively high DPS, manageable recoil, and almost precise accuracy, making it the best gun that you can carry in Season 2. You can further enhance it with our loadout.
Best Man-O-War attachments for CoD: Mobile
Muzzle: OWC Compensator
Barrel: OWC Ranger
Laser: OWC Laser – Tactical
Underbarrel: Strike Foregrip
Rear Grip: Granulated Grip Tape
Our loadout will focus on boosting the Man-O-War's accuracy and effective damage range. We'll start off with the OWC Compensator that will help reduce the Assault Rifle's lateral recoil while also reigning in Vertical Recoil Control.
The muzzle will have the adverse effect of reducing the weapon's ADS bullet spread accuracy, but we'll make up for that by equipping the OWC Ranger barrel. This will also improve the effective damage range.
Equipping the OWC Tactical Laser will help with accuracy during medium-range engagements, and will complement the Man-O-War's movement speed when using ADS. However, the laser can give away your location so be careful.
The Strike Foregrip Provides vertical recoil control and increased accuracy when ADS'ing, but at the cost of a slight reduction in mobility. However, this is weapon already has the highest mobility, so this won't matter much.
Finally, we'll cap off this loadout with the Granulated Grip Tape to improve aiming stability and aim walking steadiness so that you're able to pick off enemies from a distance.
Best perks to use with Man-O-War in CoD: Mobile
Red Perk: Lightweight
Green Perk: Toughness
Blue Perk: Dead Silence
Lightweight gives a 10% boost to your sprinting speed, which will allow you to get yourself out of intense combat situations quickly. If you do get hit, then the Toughness perk will reduce your flinch, allowing you to keep your aim.
Finally, Dead Silence will allow you to move throughout the map undetected. You can use this to your advantage and flank the enemy.
How to unlock the Man-O-War in CoD: Mobile
In Season 2, this powerful Assault Rifle will become unlocked once you reach player Level 52. You can get to this rank by jumping into various games of CoD: Mobile, and playing well in them. You'll get there quicker by securing victories.
Best Man-O-War Alternatives in CoD: Mobile Season 2
If you haven't unlocked the Man-O-War yet, or you're looking for other options, there are plenty of other Assault Rifles to try out. The DR-H has a superb fire rate for an Assault Rifle and packs an incredible punch.
The ASM10 also comes with impressive rounds that are capable of obliterating your enemies with just a few hits.
Image Credit: Activision
CoD Mobile World Championships returns in 2021: dates, prize pool, more
Activision have confirmed that the Call of Duty: Mobile World Championships is returning in 2021 with prize pool of over $2 million.
Activision has announced that the Call of Duty: Mobile World Championships will be returning on June 3rd, 2021.
Competitive Call of Duty has been taking the esports world by storm with the Call of Duty League bringing in thousands of viewers and competitive Warzone dominating Twitch. After 2020's Championship finals were canceled, Activision are looking to bring even more players into the Call of Duty esports fold by bringing back CoD Mobile's World Championships in 2021.
On April 14, Call of Duty Mobile's Twitter account announced, "We are thrilled to announce the return of the Call of Duty: Mobile World Championship Presented by Sony beginning June 3rd!"
CoD Mobile confirmed via Business Wire that starting June 3, eligible players from CoD Mobile's Ranked Mode will be able to compete for in-game rewards and attempt to take home a share of the over $2 million (USD) prize pool. The Championship is open to entrants from around the world and there will also be other upcoming tournaments, the details of which will be released soon.
Matt Lewis, the Vice President of CoD Mobile at Activision, said: "The momentum worldwide for Call of Duty: Mobile is incredible as our players continue to have a great time playing. Picking up from last year's competition, we've increased the prize money up for grabs and number of teams that can qualify, so there are even more reasons for fans to prove they've got what it takes to be the best."
CoD Mobile's World Championships will be broadcasted on their new YouTube channel, Call of Duty: Mobile Esports. You will be able to watch your favorite players compete for a slice of the massive prize pool through this YouTube channel.
Now is the time to start grinding CoD Mobile's Ranked Mode, as you could be in with a chance of taking home in-game rewards and a share of the £2 million prize pool.
Image Credit: Activision