5 best Warzone loadouts in Season 2
Warzone Season 2 has shaken up the battle royale's meta, so here are the best weapons and loadouts in the new season.
With Warzone Season 2 officially underway, there are a ton of new updates for players to explore, including brand new weapons. Here are the current best weapons and loadouts for you to try out in the game.
Warzone Season 2 brought a ton of new content for players to explore. Aside from the various map changes to Verdansk, the developers also introduced some new guns and balance updates to the battle royale.
The new additions are the FARA 83 Assault Rifle and LC10 SMG. You should always try using the best weapons in the game if you want to come out on top, and the latest update changed up the battle royale's meta.
Here are the best weapons and loadouts that you can use in Warzone Season 2.
5. The AUG with Mac-10
This weapon is a must-have due to the buff it received in the Season 2 update. Its bullet velocity and fire-rate make it extremely lethal, and the weapon is on par with the M16.
You can equip the following attachments to the AUG:
Muzzle: Infantry Compensator
Barrel: 17″ Titanium
Optic: Axial Arms 3x
Underbarrel: Field Agent Foregrip
Ammunition: 45 Rnd Drum
We also recommend that you try combining the AUG with the Mac-10. The latter is ideal for close-range encounters, and this will make the loadout versatile enough for different combat situations.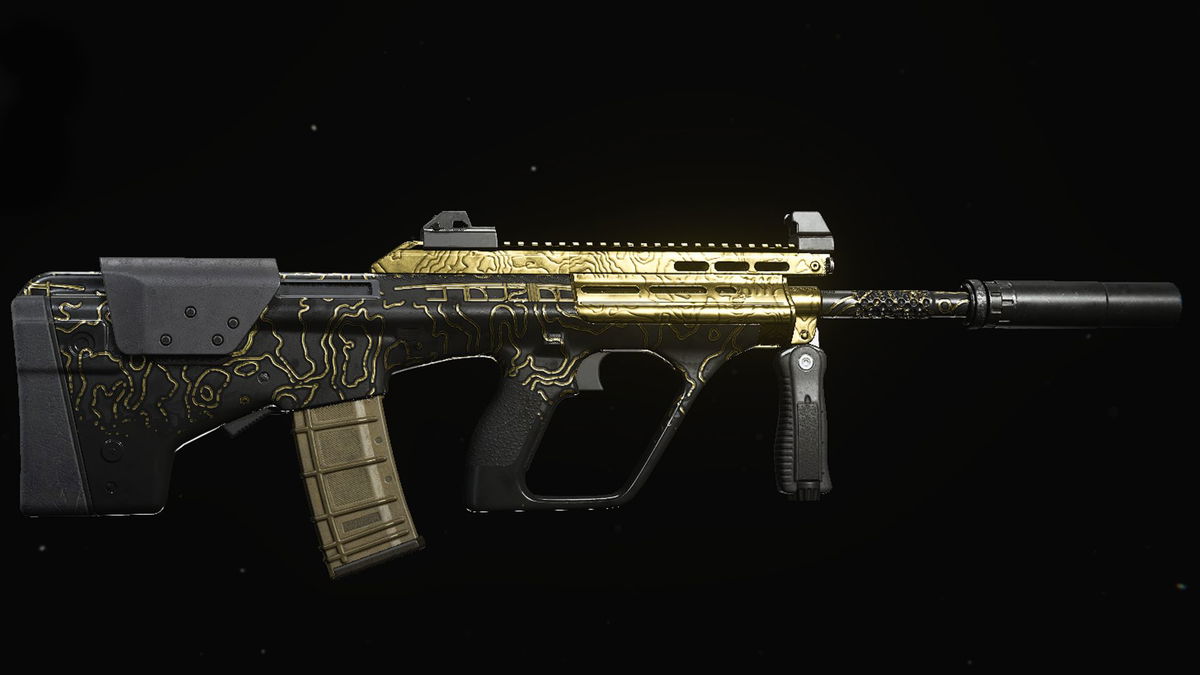 4. The M16 Burst Rifle
This powerful Burst Rifle is capable of dishing out a great deal of pain to multiple enemies. It's incredibly useful during medium-range encounters, and the headshots are absolutely devastating. You can equip these attachments to improve it:
Muzzle: Agency Silencer
Barrel: 15.9" Strike Team
Optic: Axial Arms 3x
Underbarrel: Field Agent Foregrip
Ammunition: STANAG 60 Round
This is an excellent loadout to run into the battlefield with, but you can make a few adjustments if you'd like. For example; you could try swapping out the Axial Arms 3x with a 2x sight for better visibility at medium range.
You can pair your M16 up with an FFAR or the MAC-10 before rushing into combat.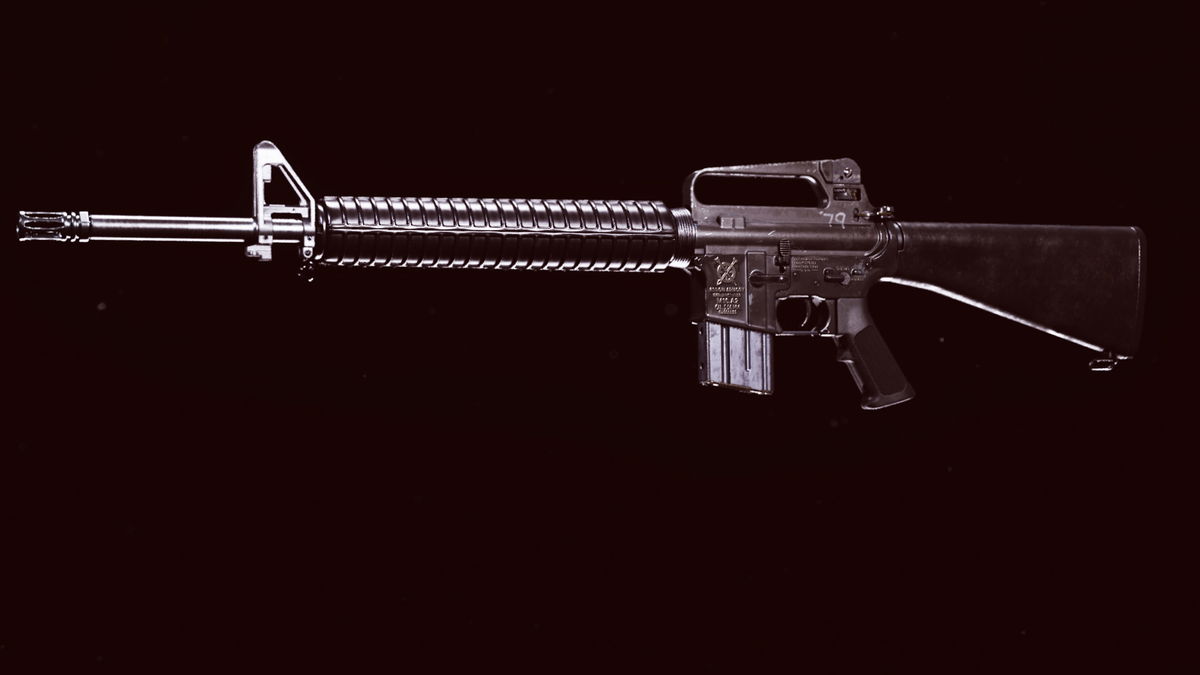 3. The FFAR Assault Rifle
Our FFAR loadout will make the weapon into an absolute powerhouse in close to medium-range combat. We recommend that you equip the following attachments:
Barrel: 21.2″ Ranger
Underbarrel: Field Agent Grip
Ammunition: Salvo 50 Rnd Fast Mag
Rear Grip: Airborne Elastic Wrap
Stock: Raider Stock
You can combine this Assault Rifle with a Sniper Rifle such as the LW3 – Tundra, or the Kar98k, and then use it to absolutely dominate your enemies.
2. The LC10 SMG
The LC10 is one of the latest additions in Warzone Season 2 and is the seventh SMG to join this game. If you've managed to unlock it then you can cause some serious problems for your opponents in the midst of combat.
You can further improve it with a few select attachments that will make it extremely deadly:
Muzzle: Agency Suppressor
Barrel: 13.9″ Task Force
Underbarrel: Field Agent Grip
Ammunition: STANAG 53 RND Drum
Stock: Raider Stock
While this gun has a lesser damage output than most other SMGs, it makes up for it with its impressive accuracy, extraordinary rate of fire, low recoil, and high effective damage range.
1. The FARA 83 Assault Rifle
The FARA 83 is another new addition in Warzone Season 2, and its biggest strengths are its impressive rate of fire, high damage profile, and incredibly precise accuracy.
You can boost these strengths while improving upon the recoil and effective damage range with the following attachments:
Muzzle: Agency Suppressor
Barrel: 15.5" Contour
Optic: Axial Arms 3x
Underbarrel: Field Agent Grip
Ammunition: Salvo 60 Rnd Fast Mag
This assault rifle is based on the Galil and can deal some serious damage to its targets. After you've unlocked it, you can take it out in battle with this loadout to show your enemies that you're a force to be reckoned with.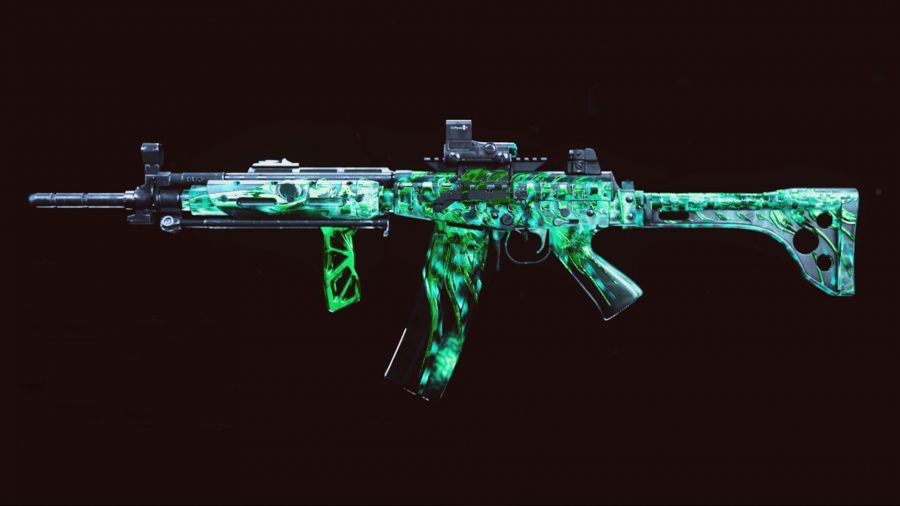 That covers the best weapons and attachments that you can equip in the latest season of Warzone. As for the perks, we strongly recommend going with Overkill so that you can select two primary weapons for different situations.
The E.O.D and Amped perks will also come in handy for when you encounter enemies with explosives in close-quarters combat. You'll be able to swap weapons almost instantly, and the damage you take from explosions will be reduced.
We hope these loadouts are helpful for you during combat. We'll be sure to update this list as the season goes on, while also providing other Call of Duty news.
Image Credits: Activision/ Treyarch
How to get Warzone Phoenix Inferno blueprint
Warzone players love a good weapon blueprint, especially ones with as much detail as the latest Phoenix Inferno blueprint for the QBZ-83 Assault Rifle.
For those Warzone players who like to acquire detailed, fun weapon blueprints, the latest Phoenix Inferno skin for the QBZ-83 is one of the more unique blueprints to be added to the battle royale. Here's how to get it.
Warzone Season 4 is full of new updates and cosmetics for players to get their hands on, with new skins dropping every so often.
One of the latest skins has caught quite a buzz due to its great detail, the Warzone Phoenix Inferno, and if you want it, you're going to have to fork out some CoD points.
Warzone Phoenix Inferno
The Phoenix Inferno blueprint was released as part of the Bundle Tracer Pack: Firestorm Maxis Mastercraft, which contains not only the Phoenix Inferno but also a new Maxis skin, Handgun skin, and various other cosmetics.
The bundle containing the Warzone Phoenix Inferno blueprint costs 2400 CoD points which is a pretty hefty amount, but worth it if you're looking to spend some leftover money or CoD points, you have lying around.
It remains to be seen how long this bundle will be in the in-game store for Call of Duty: Warzone and Black Ops Cold War, so players who would like to add the Warzone Phoenix Inferno blueprint to their collection will likely want to soon before it is taken out in the future.
The Warzone Phoenix Inferno features a Phoenix-themed skin with wings and an orange-looking gem on the round drum magazine also above the trigger.
Players can initiate a very entertaining animation where your character inserts a key into the Warzone Phoenix Inferno weapon and causes a burst of fire to come out of the side in an adrenaline-fueled display.
Mastercraft blueprints have been a very popular cosmetic item for Black Ops Cold War and Warzone players, even though the community has recently been calling for the developers to make a major change to them, so there are sure to be plenty of players rocking this new Warzone Phoenix Inferno blueprint for the QBZ-83 Assault Rifle.
For more Warzone, check out how FaZe Swagg created the classic Modern Warfare 2 ACR in the Call of Duty battle royale, and stay tuned for future news and guides.
Image Credits: Activision / Raven Software / Treyarch Studios
Are Warzone servers down? Current Server Status
Are the Warzone servers down? That is what many players ask when they can not connect to the game, so we have the current server status covered for you.
It is always frustrating when players cannot connect to the servers of Warzone and play when they want to. This often leads to players wondering about the current server status for the battle royale game and whether or not the Warzone servers are down.
Call of Duty: Warzone has become one of the most popular multiplayer games in the world following its release in 2020, as an extremely large amount of players have jumped into its adrenaline-fueled action to acquire impressive kill counts and wins.
With a very large playerbase, it is not surprising when players get frustrated when the Warzone servers go down, and they are not able to connect to the Call of Duty battle royale game. This frustration often leads to players searching for the game's current server status and seeing if all of the Warzone servers are down or running as they should.
With this in mind, we have gathered everything you need to know to see the current server status of Warzone.
Are Warzone servers down?
According to the official online service status website for the Call of Duty franchise, the servers for the battle royale game are not currently down and are working as intended.
This website keeps a constant update of the online services for the high-profile first-person shooter series. It will be updated and alert community members who visit it whenever there is an issue, such as the Warzone servers being down.
Another resource that players can use to check the current server status of the game is the official Activision Support Twitter account. This Twitter account will post updates regarding current problems with games like Warzone when they arise, such as server outages.
The Activision Support Twitter account will also post updates on the progress on fixing these issues and when they are officially resolved, so keeping an eye on this Twitter account can help you know if any problems are currently happening with the title.
We will continue to update this article with the current server status of Warzone whenever issues arise and are resolved.
Image Credits: Activision
Warzone players call for boycott over Blizzard lawsuit and hacking problems
Due to the Blizzard lawsuit and endless hacking, Warzone, and other Call of Duty players, are calling for a boycott of Store purchases.
Warzone players are encouraging all Call of Duty gamers to boycott the purchase of skins and bundles from the store in response to the recent Activision Blizzard lawsuit and constant Warzone hacking.
It's been an unsettling time for Call of Duty and its respective titles – Warzone, Black Ops Cold War, CoD: Mobile, and Modern Warfare. The ongoing Activision Blizzard lawsuit has impacted the franchise, and fans are calling for fellow players to stop buying goods from the CoD store in protest.
This includes everything from skins to Operator Bundles to even the Seasonal Battle Pass. Warzone players are citing the lawsuit, "empty updates," and hackers as the driving force behind this movement.
The lawsuit is dealing directly with an "alleged toxic workplace," and has even lead to a full walkout by employees in response to the unfortunate situation.
Added to this is the purported series of empty updates "full of microtransactions in order to milk the players," and the ever-increasing threat of hackers, and players have seemingly had enough.
Reddit user Jaszs has lead the charge by saying: "I'm writing this as someone who has played every. single. COD since COD2, and WZ since day 1 until yesterday, and also a former Blizzard fan. Yes, I know it may sound bad, but based on what's going on (sexual harassment lawsuit, suppressing and abusive treatment of their employees…) I really think those guys don't deserve anything from us, their customers.
"You can even keep playing the game if you want (there are some cool alternatives though; if you need some just ask in the comments!), just don't spend any money in their store. In any case, you should also remember that they are the same guys that are releasing empty updates full of microtransactions in order to milk the players, releasing over and over the same game and not giving a single f*ck about the increasing number of hackers."
The very passionate statement received over 300 comments and counting, and it's universally in favor of boycotting Activision's Store ahead of the Warzone Season 5 launch.
Given that there are many responses, here are a selection of replies:
"I've got 900 COD points and level 90 on the battle pass. Not spending a penny more on this game. They don't respect their employees, they don't respect the players (anti-cheat lmao) they aren't getting anymore of my money."
"Once all this sh*t came to light, my entire friend group collectively uninstalled the game and swore off of it for good. We were already mad at the game for being poorly managed with hackers and constant glitches/crashes. I suppose this was the lead straw that broke the metaphorical camel's back."
"Based on the way they've handled cheating, the CW integration, and the general state of the game in the last year, I'm shocked than any of you have been buying cosmetic items from them. Do you realize what kind of message you're sending by making the worst CoD their highest-earning one?"
At the time of writing, the post has nearly 1.8K upvotes and rising. Given the player count of Warzone far exceeds this, it's hard to imagine this boycott would do too much damage.
Conversely, Producer at Sledgehammer Games Alayna Cole has Tweeted an important message concerning the circumstances.
Boycotting the Activision store will have an obvious knock-on effect in terms of sales revenue, and would ultimately disrupt the salaries and jobs of many employees who are not involved in this lawsuit.
It's a hard position for all involved and for players who engage in Call of Duty games. The lawsuit is still long ongoing, and we'll continue to update you at Charlie INTEL with any breaking developments.
Image Credit: Activision Blizzard