5 best Warzone loadouts in Season 2
Warzone Season 2 has shaken up the battle royale's meta, so here are the best weapons and loadouts in the new season.
With Warzone Season 2 officially underway, there are a ton of new updates for players to explore, including brand new weapons. Here are the current best weapons and loadouts for you to try out in the game.
Warzone Season 2 brought a ton of new content for players to explore. Aside from the various map changes to Verdansk, the developers also introduced some new guns and balance updates to the battle royale.
The new additions are the FARA 83 Assault Rifle and LC10 SMG. You should always try using the best weapons in the game if you want to come out on top, and the latest update changed up the battle royale's meta.
Here are the best weapons and loadouts that you can use in Warzone Season 2.
5. The AUG with Mac-10
This weapon is a must-have due to the buff it received in the Season 2 update. Its bullet velocity and fire-rate make it extremely lethal, and the weapon is on par with the M16.
You can equip the following attachments to the AUG:
Muzzle: Infantry Compensator
Barrel: 17″ Titanium
Optic: Axial Arms 3x
Underbarrel: Field Agent Foregrip
Ammunition: 45 Rnd Drum
We also recommend that you try combining the AUG with the Mac-10. The latter is ideal for close-range encounters, and this will make the loadout versatile enough for different combat situations.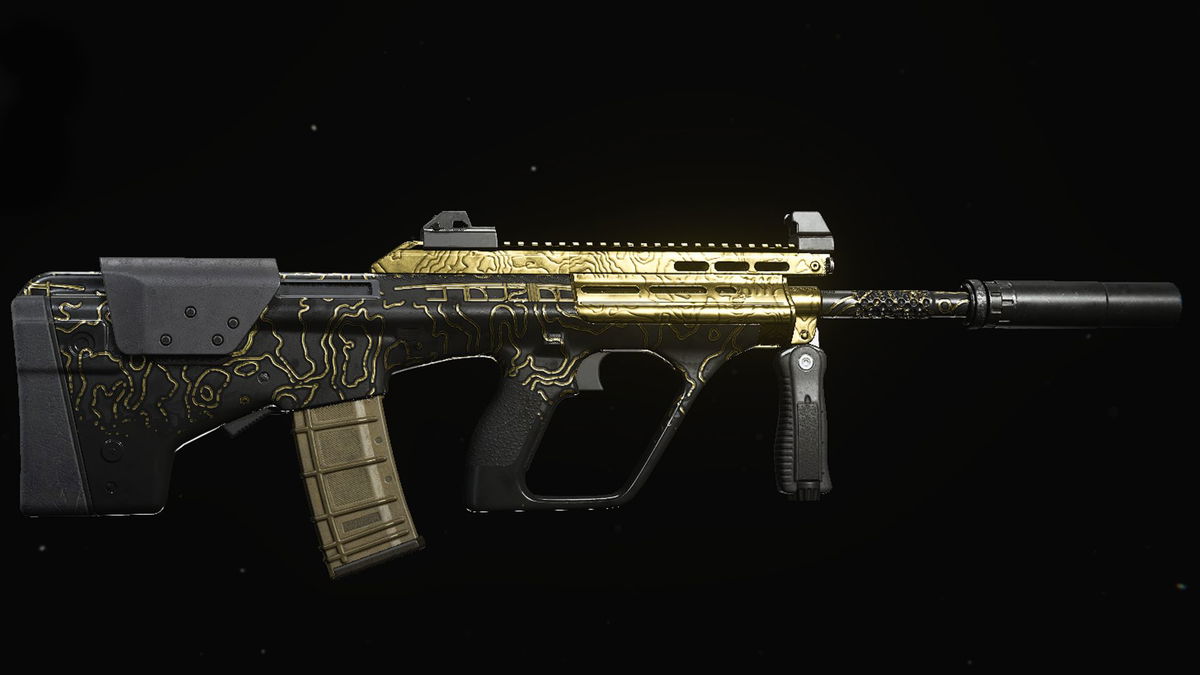 4. The M16 Burst Rifle
This powerful Burst Rifle is capable of dishing out a great deal of pain to multiple enemies. It's incredibly useful during medium-range encounters, and the headshots are absolutely devastating. You can equip these attachments to improve it:
Muzzle: Agency Silencer
Barrel: 15.9" Strike Team
Optic: Axial Arms 3x
Underbarrel: Field Agent Foregrip
Ammunition: STANAG 60 Round
This is an excellent loadout to run into the battlefield with, but you can make a few adjustments if you'd like. For example; you could try swapping out the Axial Arms 3x with a 2x sight for better visibility at medium range.
You can pair your M16 up with an FFAR or the MAC-10 before rushing into combat.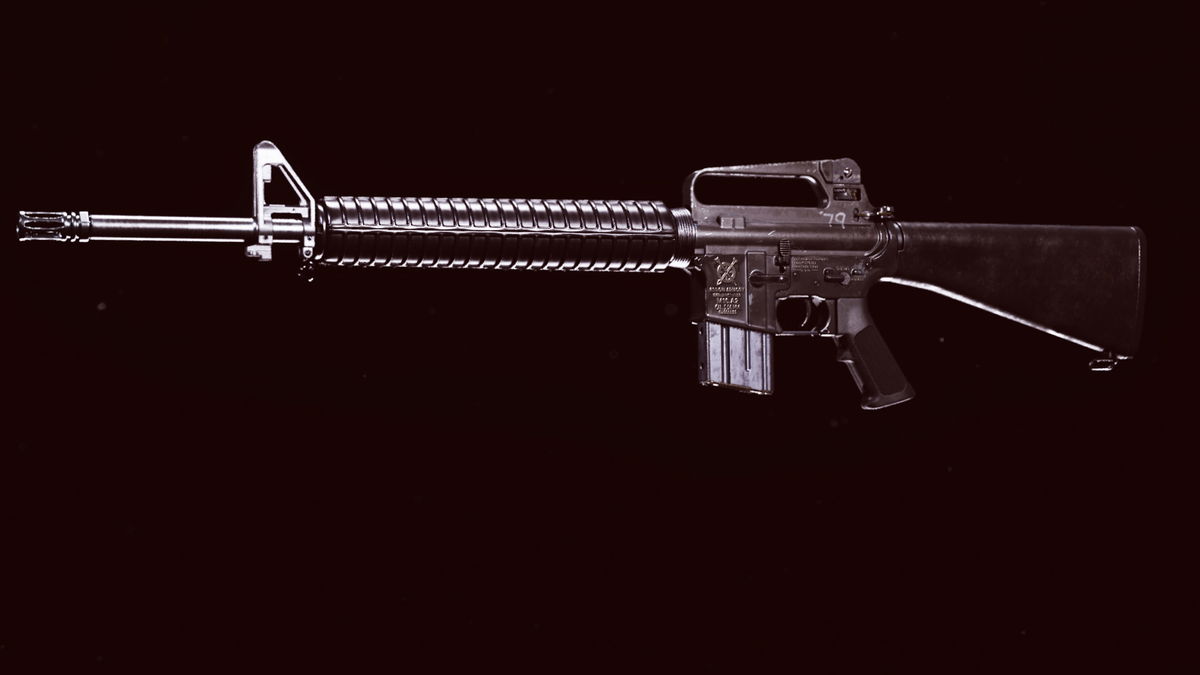 3. The FFAR Assault Rifle
Our FFAR loadout will make the weapon into an absolute powerhouse in close to medium-range combat. We recommend that you equip the following attachments:
Barrel: 21.2″ Ranger
Underbarrel: Field Agent Grip
Ammunition: Salvo 50 Rnd Fast Mag
Rear Grip: Airborne Elastic Wrap
Stock: Raider Stock
You can combine this Assault Rifle with a Sniper Rifle such as the LW3 – Tundra, or the Kar98k, and then use it to absolutely dominate your enemies.
2. The LC10 SMG
The LC10 is one of the latest additions in Warzone Season 2 and is the seventh SMG to join this game. If you've managed to unlock it then you can cause some serious problems for your opponents in the midst of combat.
You can further improve it with a few select attachments that will make it extremely deadly:
Muzzle: Agency Suppressor
Barrel: 13.9″ Task Force
Underbarrel: Field Agent Grip
Ammunition: STANAG 53 RND Drum
Stock: Raider Stock
While this gun has a lesser damage output than most other SMGs, it makes up for it with its impressive accuracy, extraordinary rate of fire, low recoil, and high effective damage range.
1. The FARA 83 Assault Rifle
The FARA 83 is another new addition in Warzone Season 2, and its biggest strengths are its impressive rate of fire, high damage profile, and incredibly precise accuracy.
You can boost these strengths while improving upon the recoil and effective damage range with the following attachments:
Muzzle: Agency Suppressor
Barrel: 15.5" Contour
Optic: Axial Arms 3x
Underbarrel: Field Agent Grip
Ammunition: Salvo 60 Rnd Fast Mag
This assault rifle is based on the Galil and can deal some serious damage to its targets. After you've unlocked it, you can take it out in battle with this loadout to show your enemies that you're a force to be reckoned with.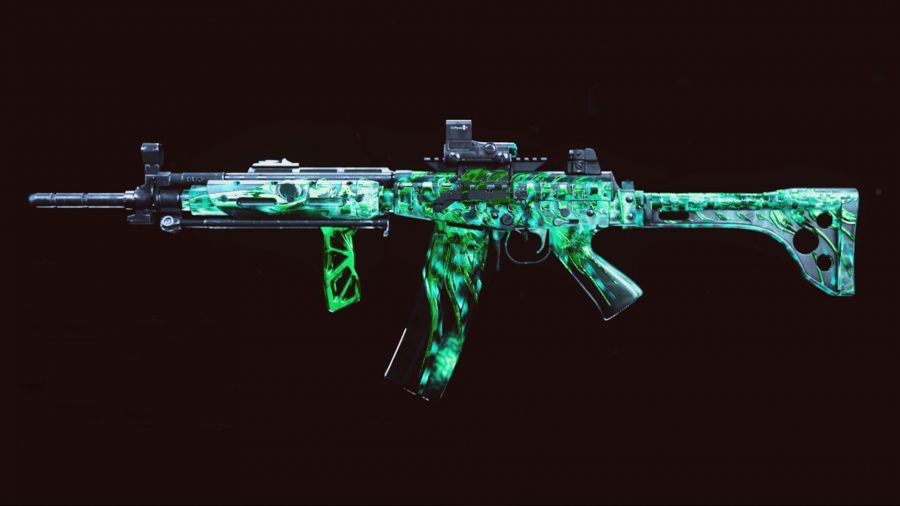 That covers the best weapons and attachments that you can equip in the latest season of Warzone. As for the perks, we strongly recommend going with Overkill so that you can select two primary weapons for different situations.
The E.O.D and Amped perks will also come in handy for when you encounter enemies with explosives in close-quarters combat. You'll be able to swap weapons almost instantly, and the damage you take from explosions will be reduced.
We hope these loadouts are helpful for you during combat. We'll be sure to update this list as the season goes on, while also providing other Call of Duty news.
Image Credits: Activision/ Treyarch
How to play Warzone night mode in The Haunting event
Warzone players were excited to see the return of the fan-favorite night mode, so here's how to play it in the Haunting of Verdansk event.
Warzone's The Haunting event is back, bringing Halloween to Verdansk '84. Last year, Warzone night mode became a fan-favorite mode, and it's returned this year but with a catch.
Many regard 2020's The Haunting of Verdansk event as one of Warzone's best updates. This introduced Zombies to the mode for the first time and introduced the fan-favorite nighttime overhaul to Verdansk.
Players were desperate to see Warzone's night mode return, and it has with the Ghosts of Verdansk LTM. However, neither regular Battle Royale nor Rebirth Island have received the nighttime overhaul.
Here's everything we know about The Haunting's Warzone night mode.
How to play Warzone night mode
To play in Verdansk at night, players will need to queue into the Ghosts of Verdansk LTM. This is the only mode that has been given the nighttime treatment and other modes such as regular Battle Royale, Rebirth Resurgence, and Clash have remained in the daytime.
The Ghosts of Verdansk temporarily turns Warzone into a horror game where Verdansk is shrouded in darkness and players must keep an eye on their Fear Meter to avoid jump scares.
This new mode turns fallen players into Ghosts who must eliminate three living players to return as a member of the living. It's also the only place where you can complete The Haunting challenges to earn the LAPA.
Will Warzone Battle Royale and Rebirth Island get night mode?
There's no confirmation that regular battle royale matches or Rebirth Island will receive a night mode during The Haunting.
Both of these maps have had night modes in the past, The old Verdansk going dark for 2020's The Haunting event and following the nuking of Verdansk, Rebirth Island went dark for one night only.
Although some players are disappointed that regular battle royale modes haven't been given the night treatment, Raven Software are yet to respond.
---
Be sure to stay tuned to Charlie INTEL as if there are any updates, we'll be sure to let you know.
For more Warzone, you can check out the best LAPA loadout for Warzone Season 6.
Image Credit: Activision
JGOD reveals "very fast TTK" EM2 Warzone loadout
Warzone content creator JGOD has unveiled his fast-killing TTK EM2 Assault Rifle loadout class for Call of Duty: Warzone Season 6.
The Warzone EM2 Assault Rifle is a powerful weapon that first appeared in Season 5, and Call of Duty YouTuber JGOD has unveiled his fastest killing loadout for the weapon in Season 6.
When Warzone Season 5 arrived, it brought the powerful EM2 Assault Rifle which boasts reliable damage at range, and impressive accuracy. This weapon has proven to be a popular choice in mid-range combat.
Now, popular Warzone content creator JGOD has revealed his loadout class for the weapon, and this will greatly benefit any Warzone player looking to secure faster kills with the EM2 in Season 6.
JGOD's EM2 Warzone Loadout
In a new video, JGOD called the EM2 one of the "highest K/D" weapons in the game along with the OTs 9. He then revealed his EM2 loadout class which focuses on boosting the gun's overall damage so that it has a faster TTK (Time-To-Kill).
Here is JGOD's EM2 Warzone loadout:
Muzzle: Agency Suppressor
Barrel: 27.4″ Ranger
Underbarrel: Field Agent Grip
Magazine: 40 Rnd
Optic: Axial Arms 3x
The Agency Suppressor and 27.4″ Ranger barrel will improve the gun's range, bullet velocity, and recoil control. The muzzle also provides sound suppression that lets you stay hidden from foes.
The Field Agent Grip provides further recoil control, and the Axial Arms 3x optic will help you maintain accuracy over medium to longer ranges. Finally, the 40 Rnd Magazine ensures you have enough ammo to cause some mayhem.
JGOD was sufficiently impressed with the EM2's capabilities, and stated that "this thing is going to hit like a truck."
Overall, this loadout will ensure that you score kills quickly as you run from one spot to the next in medium-range combat situations. We expect many of JGOD's followers to try it out for themselves.
The EM2 has also proven to be popular with other notable Warzone players. Top player ZLaner considers it to be the best Assault Rifle in the game, and many pro players have used the weapon as their main AR.
---
For more Warzone, check out the current Warzone meta for Season 6, and stay tuned to Charlie INTEL.
Image credits: JGOD / Activision
Where to answer phones for Warzone's The Haunting event challenges
Ghostface is calling you, so here's how to answer Verdansk's phones to complete Warzone's The Haunting challenges.
Warzone's The Haunting event is here, with its challenges offering players some Halloween-themed treats. Ghostface is calling, so you need to answer three phone calls across Verdansk, and here are the Warzone phone locations.
In order to unlock the LAPA SMG and all of the other Halloween-themed cosmetics, Warzone players must complete nine The Haunting challenges. These include filling and reducing your Fear Meter, becoming a Ghost, and answering calls from Ghostface.
To complete this Haunting challenge, you'll need to answer three ringing phones across Verdansk when playing in the Ghosts of Verdansk playlist.
Here are all of the phones we've found so far.
Warzone Ghosts of Verdansk phone locations
Phones can be found all over Verdansk, particularly in buildings that you would expect to have phones – such as the Hospital and Airport. You'll be able to hear the phones ring from a while away, so you shouldn't have too much trouble when you're in the right location.
Here's every phone location we've found so far in Warzone's The Haunting event:
Hospital: At the reception desk
TV Station: In the office cubicles
Downtown: In the Verdansk Parliamant Building
Airport: In a portacabin outside and by the departure gate
Warzone Hospital phone location
Warzone's Hospital telephone can be found in the main reception area. If you head through the main doors at the Promenade side, keep going and you'll find it beside a desk on the right-hand side.
Warzone TV Station phone location
Another phone can be found inside the TV Station. Head to the main newsroom area with all of the desks, and one of the phones will start ringing.
Warzone Downtown Phone location
To answer the phone in Downtown, you need to head to the Verdansk Parliament Building – this is the one across the road from Nakatomi Plaza. Look for the desk on the north side and the phone will be on a table.
Warzone Airport phone locations
The first Airport phone can be found by the departure gate. This is the area that protrudes from the main building, right beside the plane on the runway.
The second phone can be found in a portacabin on the east side of Airport, where the buildings form an L shape. Look in the cabin in the corner of the L, and you'll see the phone on a table.
How to answer the phone for Warzone The Haunting challenges
Answering the phone is simple, you just need to wait for it to ring and then press the interact button to answer it. Ghostface will be on the other end taunting you, and then you can carry on with your game.
You can also just wait by the phone for it to ring again, so you should only have to visit one location. But be careful, staying still will cause your Fear Meter to rise and lead to hallucinations. Plus, Ghosts will be even more deadly in the confines of indoor areas.
Warzone answer phone challenge reward
For answering the three phones, you'll earn the Prophecy Sticker, 2500 XP, and be one step closer to unlocking the new LAPA SMG.
---
And that's everything you need to know about answering the phone for Warzone's The Haunting challenges.
For more Warzone, you can check out the current meta weapons for Season 6.
Image Credit: Activision