5 best Warzone loadouts in Season 2
Warzone Season 2 has shaken up the battle royale's meta, so here are the best weapons and loadouts in the new season.
With Warzone Season 2 officially underway, there are a ton of new updates for players to explore, including brand new weapons. Here are the current best weapons and loadouts for you to try out in the game.
Warzone Season 2 brought a ton of new content for players to explore. Aside from the various map changes to Verdansk, the developers also introduced some new guns and balance updates to the battle royale.
The new additions are the FARA 83 Assault Rifle and LC10 SMG. You should always try using the best weapons in the game if you want to come out on top, and the latest update changed up the battle royale's meta.
Here are the best weapons and loadouts that you can use in Warzone Season 2.
5. The AUG with Mac-10
This weapon is a must-have due to the buff it received in the Season 2 update. Its bullet velocity and fire-rate make it extremely lethal, and the weapon is on par with the M16.
You can equip the following attachments to the AUG:
Muzzle: Infantry Compensator
Barrel: 17″ Titanium
Optic: Axial Arms 3x
Underbarrel: Field Agent Foregrip
Ammunition: 45 Rnd Drum
We also recommend that you try combining the AUG with the Mac-10. The latter is ideal for close-range encounters, and this will make the loadout versatile enough for different combat situations.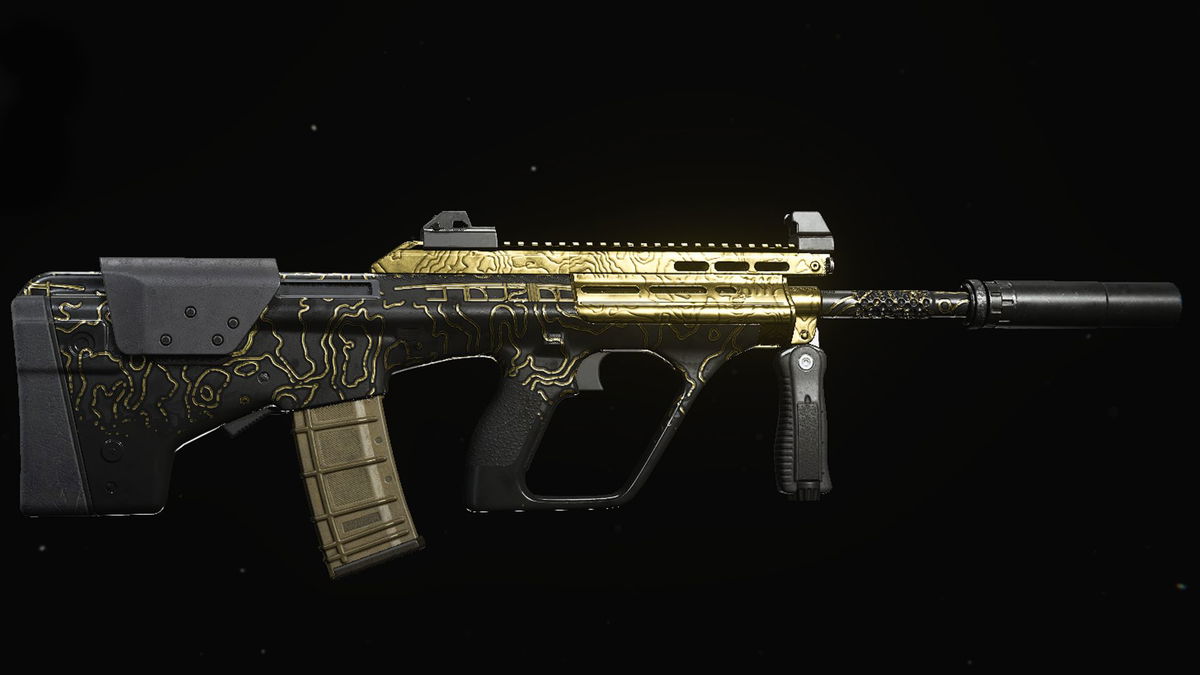 4. The M16 Burst Rifle
This powerful Burst Rifle is capable of dishing out a great deal of pain to multiple enemies. It's incredibly useful during medium-range encounters, and the headshots are absolutely devastating. You can equip these attachments to improve it:
Muzzle: Agency Silencer
Barrel: 15.9" Strike Team
Optic: Axial Arms 3x
Underbarrel: Field Agent Foregrip
Ammunition: STANAG 60 Round
This is an excellent loadout to run into the battlefield with, but you can make a few adjustments if you'd like. For example; you could try swapping out the Axial Arms 3x with a 2x sight for better visibility at medium range.
You can pair your M16 up with an FFAR or the MAC-10 before rushing into combat.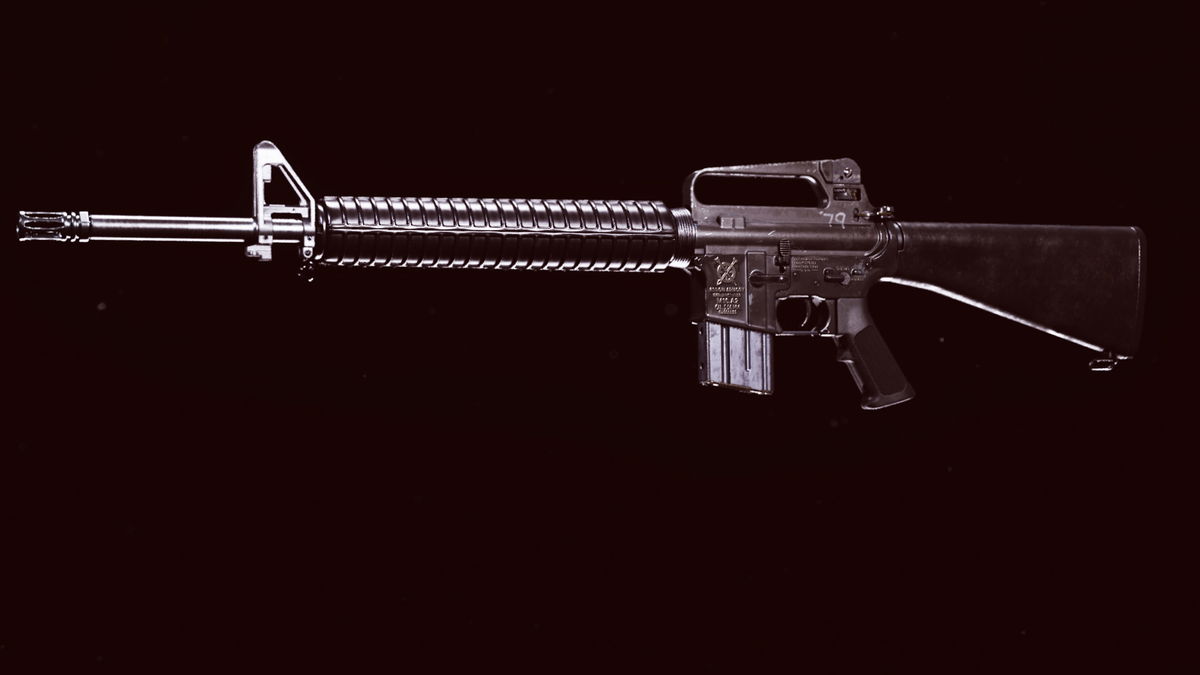 3. The FFAR Assault Rifle
Our FFAR loadout will make the weapon into an absolute powerhouse in close to medium-range combat. We recommend that you equip the following attachments:
Barrel: 21.2″ Ranger
Underbarrel: Field Agent Grip
Ammunition: Salvo 50 Rnd Fast Mag
Rear Grip: Airborne Elastic Wrap
Stock: Raider Stock
You can combine this Assault Rifle with a Sniper Rifle such as the LW3 – Tundra, or the Kar98k, and then use it to absolutely dominate your enemies.
2. The LC10 SMG
The LC10 is one of the latest additions in Warzone Season 2 and is the seventh SMG to join this game. If you've managed to unlock it then you can cause some serious problems for your opponents in the midst of combat.
You can further improve it with a few select attachments that will make it extremely deadly:
Muzzle: Agency Suppressor
Barrel: 13.9″ Task Force
Underbarrel: Field Agent Grip
Ammunition: STANAG 53 RND Drum
Stock: Raider Stock
While this gun has a lesser damage output than most other SMGs, it makes up for it with its impressive accuracy, extraordinary rate of fire, low recoil, and high effective damage range.
1. The FARA 83 Assault Rifle
The FARA 83 is another new addition in Warzone Season 2, and its biggest strengths are its impressive rate of fire, high damage profile, and incredibly precise accuracy.
You can boost these strengths while improving upon the recoil and effective damage range with the following attachments:
Muzzle: Agency Suppressor
Barrel: 15.5" Contour
Optic: Axial Arms 3x
Underbarrel: Field Agent Grip
Ammunition: Salvo 60 Rnd Fast Mag
This assault rifle is based on the Galil and can deal some serious damage to its targets. After you've unlocked it, you can take it out in battle with this loadout to show your enemies that you're a force to be reckoned with.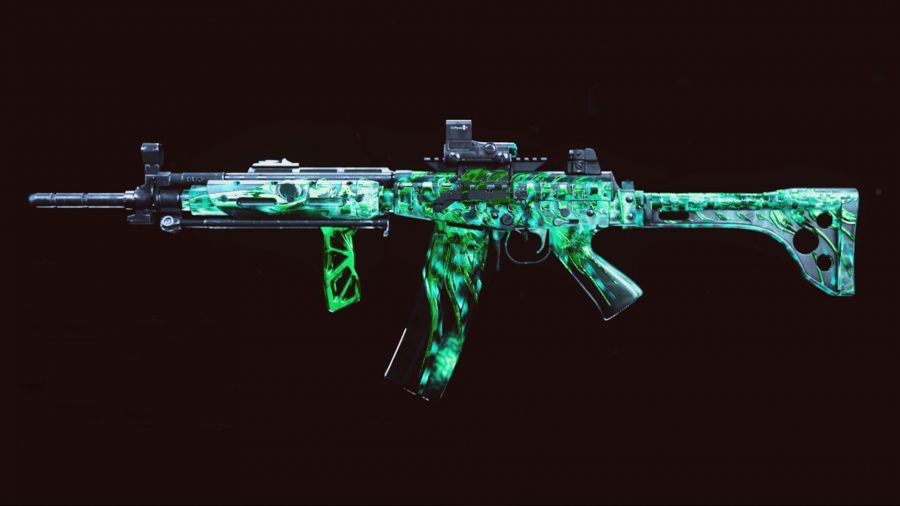 That covers the best weapons and attachments that you can equip in the latest season of Warzone. As for the perks, we strongly recommend going with Overkill so that you can select two primary weapons for different situations.
The E.O.D and Amped perks will also come in handy for when you encounter enemies with explosives in close-quarters combat. You'll be able to swap weapons almost instantly, and the damage you take from explosions will be reduced.
We hope these loadouts are helpful for you during combat. We'll be sure to update this list as the season goes on, while also providing other Call of Duty news.
Image Credits: Activision/ Treyarch
Warzone development started in late 2017, built to match Modern Warfare feel
Infinity Ward studio heads discussed the origin of how Call of Duty: Warzone was created and pitched to Activision in a new interview.
In the interview with Washington Post, Infinity Ward's Co-Studio Heads, Patrick Kelly & Dave Stohl, described how Call of Duty: Warzone was created and pitched to Activision executives.
Kelly states as part of the interview that Call of Duty: Warzone's development pitch occured in early 2018 when Infinity Ward leads convened with Activision executives to pitch this idea. Warzone's code name was Magma.
Kelly re-called some parts of his pitch for the interview. "Okay, so here's the thing," Kelly said, reenacting his pitch to the Activision executives. "We want to have the same fidelity [in 'Warzone'] as the rest of the game. And we want [players] to be able to go in every one of the buildings. And we want to have these [mission] contracts and we want to have really unique geography all over the world."
The ambition behind Warzone was big at the time.
"And, by the way, this is going to be a massive art undertaking. And, by the way, this would be a massive technical undertaking. And, by the way, we don't have the gameplay entirely figured out yet. And by the way …"
"Some people were concerned, like, have you gone too far with this? You know, is this too big a bite to take?"
He notes that the building of Warzone was not meant to "step on Treyarch's toes," but rather, the focus of Warzone was to become a battle royale to better fit and match Modern Warfare's world.
Blackout was focused on Black Ops 4, and it's world, and Kelly believed the Modern Warfare experience needed a different take.
"[Blackout] was never the concern," Kelly said. "The concern was like, 'So, let me get this straight. You don't have the tech sorted yet. You don't have the bandwidth to do the art for the thing yet, and you don't have gameplay entirely sorted yet.'" He told Activision executives: "But we will!"
The actual development of Warzone started in very early stages in late 2017, Kelly says, with the idea of having a fictional city of Verdansk. The popularity of PUBG and Fortnite during that time period ignited the entire industry to bring out versions of Battle Royale experiences to compete and match up against the change of the industry.
The Washington Post story describes how Infinity Ward started its development. They wanted to take a real environment and city and bring it to life at a massive scale never done before in Call of Duty.
The game kept getting new buildings, locations, and more as they concept'd the map to the point where it got too big.
"It's funny, because it was starting to get out of control," Kelly said. "What happened was there are some builders working on this and they just kept building, building, building. We were going to end up with this space that was going to be miles and miles and miles of city. It was like, whoa this is getting away from us here. We've got to rein this in a bit. And part of the reason was that we knew we were going to have certain physical limitations, you know, like how many players can you actually support in the world?"
"So we started building the space," Kelly said. "And we still didn't know precisely what we were going to do with it."
Kelly did not mention if the original pitch included the game being free to play or if that came with how the industry changed, and Activision's need to adapt.
Call of Duty: Warzone officially released on March 10, 2020. And now, it's at over 100 million players.
We're over one year into Warzone's release, and the game is integrated with Call of Duty: Black Ops Cold War. Infinity Ward handed off a lot of the development of the title to Raven Software, who has been supporting the project since its initial development stages.
Warzone devs already planning Season 6 & 'several years' of support
Call of Duty: Warzone is set to be supported for years to come, Infinity Ward studio heads confirm.
Infinity Ward's Studio Heads have confirmed they have 'long term' plans for Call of Duty: Warzone that extends for years.
The co-studio heads, Patrick Kelly and Dave Stohl, spoke with Washington Post this week as Warzone passed a new milestone: 100 million players.
In the interview, Kelly confirmed that Infinity Ward's team is still involved with Call of Duty: Warzone's high level development and story progression.
He mentions that himself & Stohl are currently finalizing the details for Season 6 of Warzone & Cold War, which will launch later this year.
And, Kelly confirmed that that have "broad stroke" plans for Call of Duty: Warzone for several years. Following the launch of Black Ops Cold War in 2020, Infinity Ward handed off a lot of the work of Warzone to Raven Software. Raven designers did work with Infinity Ward since the start of Warzone's development, but late last year, Raven took over public facing communications of Warzone as well.
The Washington Post reports as part of their interview that "while Infinity Ward has for the moment handed off most of the "Warzone" maintenance work to Raven Software — designers from which, Stohl noted, worked with Infinity Ward from the outset of "Warzone's" development and not just after the integration of "Black Ops Cold War" — Kelly and Stohl are currently working on the details for Season 6, which will begin in late 2021.
In the interview, Kelly also told them that the studio has "planned out Warzone's broad strokes for several years into the future."
Kelly stated that some of the things they are working on in Warzone takes "more time" and requires advance planning. He says that the team is working hard to "top" what they've done before in the Warzone world.
"Some things we want to do mode wise, geo wise, they take more time," Kelly said. "So they naturally need to slot in later. But we do think about this on a multi-year basis. And I will tell you this: We're doing our damnedest right now, to top [what's come before]."
Activision executives confirmed that Call of Duty: Warzone will remain "front and center" in the Call of Duty universe for "years to come."
Warzone player wins Gulag in clever way
One Warzone player has come up with a clever tactic to secure victories in the Gulag, while catching your enemies by surprise.
Call of Duty: Warzone's miniaturized Nuketown Gulag has been criticized by fans for a while, but but one player has found a clever tactic that you can use to secure quick wins.
The "new" Gulag in Warzone is a smaller version of Nuketown that has faced some problems since it was added to the game. It has received a ton of criticism from players, even after removing the controversial bug giving players an unfair advantage.
Despite this, a few clever players still try to discover the best tactics for securing victories when they play. Now, one Warzone fan has come up with a brilliant tactic for getting the drop on your opponent and winning the Gulag.
Reddit user bloodcorona posted a clip in the CoD: Warzone subreddit, in which he showcased a fun little strategy to catch your enemies by surprise. "Nobody ever expects you to jump on the sign," wrote the player.
This strategy mainly consists of jumping onto a sign from an elevated position and then finishing off your opponent with a single shot or knife throw. The Reddit user showed various instances of this working well in the short clip.
Through this, they were able to score quick and easy kills against enemies that were camping while also securing Gulag victories in some instances. Many other players expressed their admiration for this in the comments.
While the tactic itself is clever, many of the comments attributed bloodcorona's victory to his skill set. "Damn, I thought I was getting some great intel on how to win in gulag," wrote one player. " Apparently, you still have to be a great shot. Which I am not. Sadly."
"Jokes on you," noted another player. "I can't make that jump or that knife throw!" So, this isn't something you can abuse without practicing your aim and timing for long periods.
Despite this, it's still an impressive strategy for surprising your enemies. It just goes to show that you can discover fun new tactics by experimenting in the Gulag. Even pro players like Aydan have made their fair share of discoveries this way.
Image Credits: Activision