Activision announces Call of Duty Championship 2014, takes place March 28-30th
Activision has just announced the Call of Duty Championship 2014. The event will take place on March 28th through March 30th, and will be played on the Xbox One console.
Gamers prepare for the ultimate Call of Duty® competition where victory is determined in the blink of an eye. From Activision Publishing, Inc., a wholly owned subsidiary of Activision Blizzard (Nasdaq:ATVI), Infinity Ward and Xbox, in partnership with Major League Gaming (MLG) and other international eSports partners, the second annual Call of Duty® Championship, presented by Xbox tournament will play host to 32 of the best Call of Duty teams from around the world as they compete for rights to the Call of Duty "World Champions" title and lion's share of the tournament's $1 million prize purse this March 28 — 30, in Los Angeles.

"Last year's championship came down to the final minute of the final match with everyone holding their breath to see who would win. The skill, passion and energy brought by these teams and the crowd looking-on showed just what makes our community the best in the world," said Eric Hirshberg, CEO of Activision Publishing. "Call of Duty is more than a video game. It's a pastime shared by millions. It's exciting to play and fun to watch, and we can't wait to see what this year's event has in store."

This year's tournament will also serve as the first official competitive Call of Duty event played on Xbox One, the all-in-one games and entertainment system from Microsoft, where prize money will be awarded. Programming covering the weekend's non-stop excitement and hard fought matches will be live streamed on the Xbox Live online entertainment network and MLG.tv for the world to experience.
Activision has also revealed new information how the qualifiers, which will be handled with MLG. All the qualifiers will be streamed on MLG.tv. Qualifiers will be played on the Xbox 360; and the regional finals will be on the Xbox One.
Qualifying for the Call of Duty Championship, presented by Xbox will be handled through online tournaments played on the Xbox 360 games and entertainment system from Microsoft, and broadcasted on MLG.tv, with select live regional finals taking place late February through early March in Australia, the United Kingdom and the U.S. The live regional finals will be played on Xbox One and will also be broadcasted live on MLG.tv and other broadcast partners.
The event will take place in Los Angeles, CA from March 28th-30th. The entire event will be streamed on MLG.tv and on Xbox Live entertainment network. Activision will be revealing more information as we get closer to the event, so stay tuned.
Visit callofduty.com/eSports for more information on the event, and visit MLG's website for qualifiers sign up information.
Activision Blizzard allowing CDL teams to defer league payments
Activision Blizzard is providing financial relief for Call of Duty League team ownership groups in 2020 due to the on-going pandemic.
The Washington Post reported that the company is allowing Call of Duty League team owners to defer their 2020 franchise spot payments. EsportsObserver first reported in July about financial relief payments discussions.
The Call of Duty League started in 2020 with 12 teams. The 12 city spots reportedly sold for $25 million each, to be paid over several years as part of the agreement.
Teams are required to pay a portion of the franchise fees yearly until the full amount of is paid off.
As part of providing financial relief to the teams, Activision Blizzard is allowing teams to defer the portion that is due in 2020. Activision Blizzard is offering the same for Overwatch League team owners. 10 of the 12 Call of Duty League teams have the same ownership group as their respective Overwatch League teams.
"It's a tough year for everybody," said Philadelphia Fusion President Tucker Roberts to the Washington Post. "They've worked with us to make sure there's support."
The league expected to generate high revenues in 2020 with live events in all 12 cities. The League cancelled all live events in March. In April, the league transitioned to an online format.
Call of Duty League hosted four live events in 2020, with events in Minnesota, London, Atlanta, and Los Angeles, prior to the pandemic ceasing all future events.
This relief is a sign that the league and teams are facing financial pressures due to cancelling live events. The league expected to generate revenue from ticket sales, in person merchandising, and more thanks to home stead events.
Call of Duty League has revealed that the 2021 season will switch to a 4v4 competition, after being 5v5 for the first year.
The League is also making a massive switch in platforms from PlayStation 4 to PC + Controller. This will open the field, especially in the Challengers league, to new competition from Xbox controller players as the years progress.
Activision Blizzard Esports did not provide a comment.
Call of Duty League 2021 season platform will be PC with controller
The Call of Duty League has announced a massive change for the 2021 season and the future of the league itself.
The league announced on September 14 that the 2021 season will be played with controllers on PC.
All Pro players who are part of the CDL will be required to compete on PC platform using a league sanctioned controller. A list of allowed controllers will be announced in the near future.
The League is announcing it will move pro team competition to PC + Controller beginning with the 2021 season. This means that all pro matches will be played on PC and all pro players must use a League-approved controller of their choice.
As part of this transition, Call of Duty League competition will maintain exclusive use of controllers for the upcoming season. This change provides players with expanded choice of controller, allowing them to select the League-approved controller style that works best for their game. More details and rules pertaining to peripherals will be released at a future date.
This marks the first time Call of Duty esports will not be played on a console. Activision's first real sponsored esports event was the 2011 Call of Duty XP, which was played on Xbox 360. Call of Duty esports went on to play on the Xbox console for through 2015.
Call of Duty transitioned to PlayStation as the premiere partner of esports in 2015 with Black Ops 3, and all league matches have been on PS4 since then.
Call of Duty Challengers
Activision has also announced a big change for the Call of Duty Challengers division.
Call of Duty Challengers will be switching to crossplay, which means players on PlayStation, Xbox, and PC can all compete in online Challenger events in the 2021 season.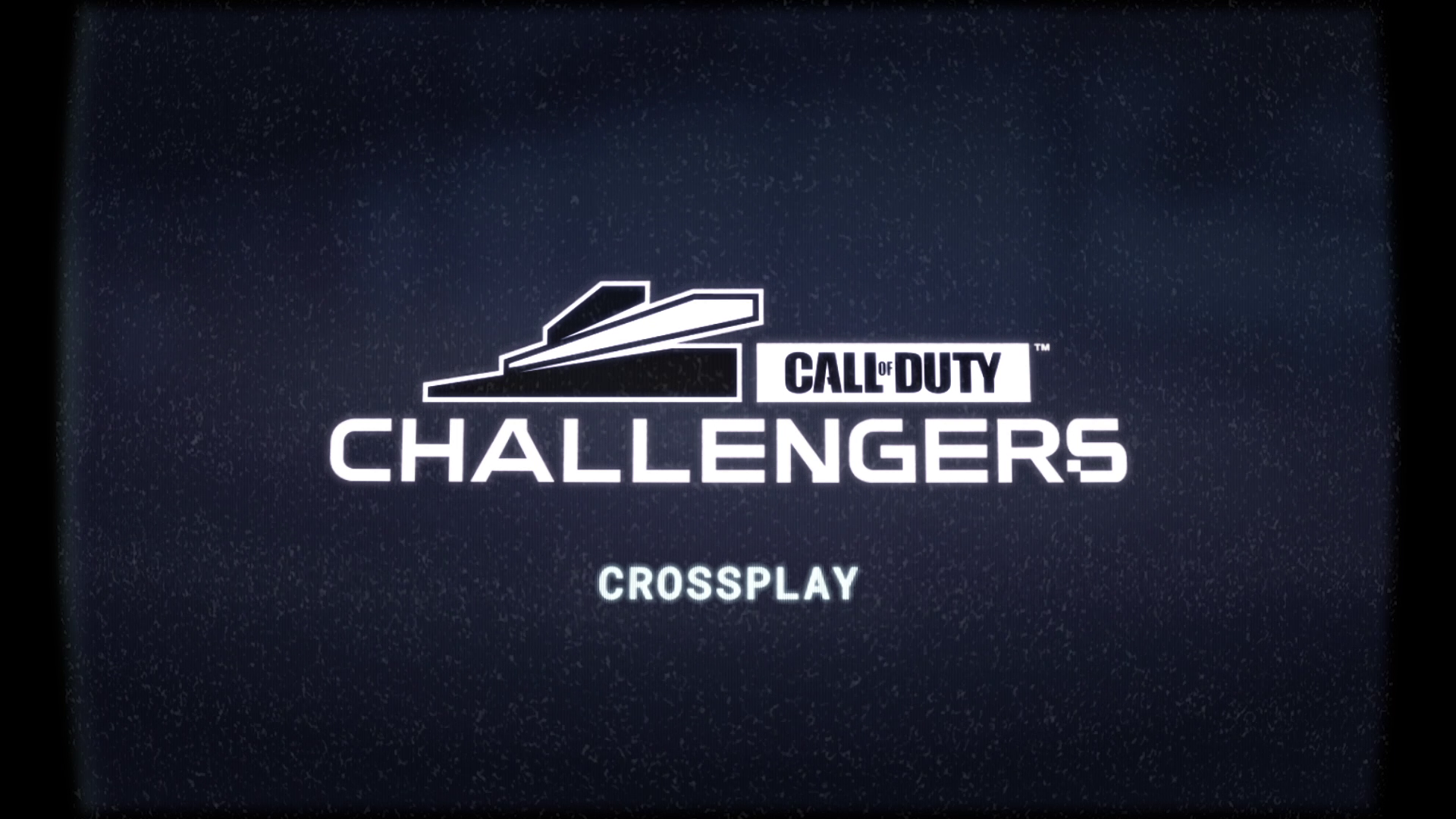 For the first time in Call of Duty esports history, competitors will be able to compete online in Call of Duty Challengers on their platform of choice across console and PC. We will continue to test platform hardware and make restrictions if necessary.
Players are required to use controllers. Mouse and keyboard peripherals will not be allowed.
Any LAN Challengers event that takes place during the season will be played on PC. Competitors may plug in their League-approved controller of choice.
More information on the 2021 season schedule to come. Stay tuned.
SOURCE: Call of Duty League
Call of Duty League won't expand to new teams for 2021 season
The Call of Duty League does not plan to expand beyond the 12 teams for the 2021 season, according to ESPN Esports.
ESPN reports that sources tell them the Call of Duty League made the decision to hold expansion for now because they want to work on showcasing the power of bringing the league to LAN. The 2020 season was switched to online due to the pandemic.
The Call of Duty League Commissioner has stated that there's a lot of interest from new city owners to join the league, but they don't plan to expand for the 2021 season.
In a press conference, Johanna Farris, Commissioner, said:
"We continue to see great demand for CDL coming in from a lot of different places which is always exciting to see," Call of Duty League commissioner Johanna Faries said Friday. "Breaking the viewership records that we've had with our playoffs run shows what the possibilities are for us in this nascent stage. However, our heads are currently down and focused on our 12 teams that have been with us since the beginning. We were oversubscribed with demand when we settled on our 12, and will do right by that demand at the appropriate time."
ESPN reports that the league intends to expand to new cities and markets for the 2022 season with new team sales set to begin in summer 2021.
It's not clear at this time which cities are interested in joining the league. So far, 11 cities are part of the league with 4 countries represented.
Activision Blizzard did not respond to request for a comment.
SOURCE: ESPN