Apex Legends: Genesis Collection Event update patch notes
The new Apex Legends update patch notes have been detailed by Respawn prior to their release with the upcoming Genesis Collection Event.
Like with any big update for Apex Legends, the new Collection Event, Genesis, will see various Legend changes, bug fixes, and more in the new patch notes.
With players now hyped for the new Genesis Collection Event to arrive on June 29, the Apex Legends devs have released all the patch notes for the update, including some pretty interesting Legend changes.
The Apex Legends Season 9: Legacy patch notes definitely shifted the meta when it dropped on May 4, introducing a strong new Legend in Valkyrie while also nerfing and buffing various Legends. It seems the next Collection Event is planning to shift this even more now, with the new Apex Legends Genesis Collection Event update patch notes being revealed.
Respawn dropped the Apex Legends Genesis Collection Event update patch notes over on EA's website, detailing all the upcoming changes, which you can find below:
Apex Legends Genesis Collection Event update patch notes
LEGEND BALANCE UPDATES
Octane
Launch Pad cooldown increased from 60 seconds to 90 seconds.
Dev Note: Octane remains the most popular legend by a large margin even after the stim nerf. Turns out jump pads are fun, but with the added utility from the two launch options, it's only fair to bump up the cooldown.
Revenant
Slightly slimmed down hitbox (specifically his midsection, arms, and upper legs).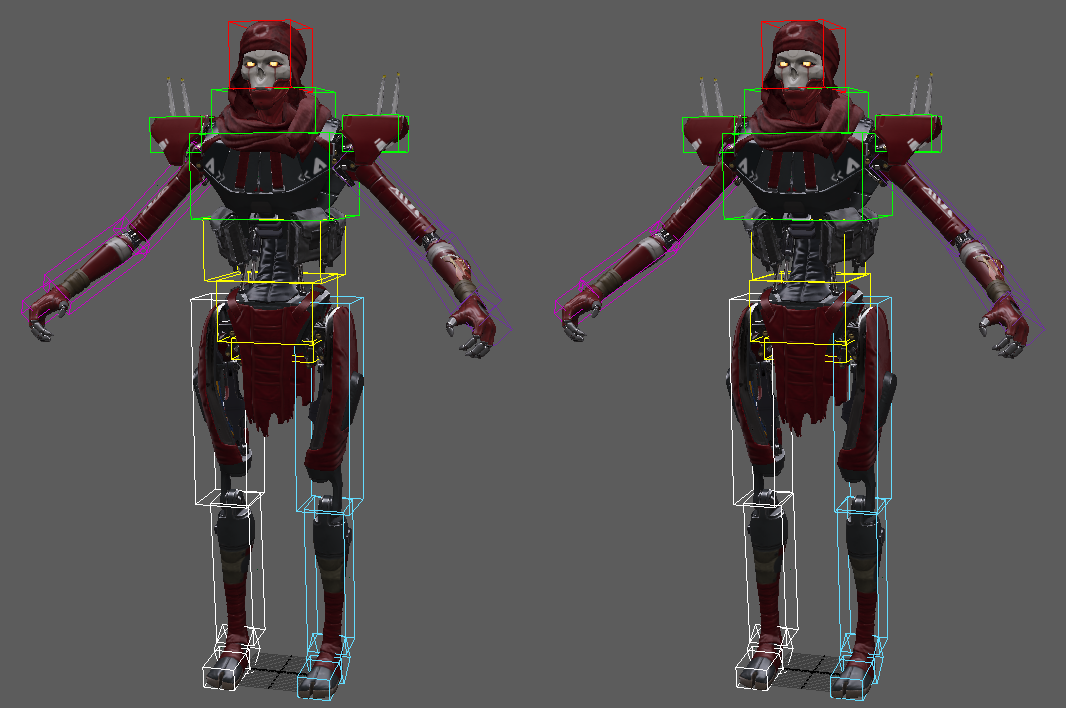 Stalker climb height significantly increased. It's not literally unlimited now, but… that boy can really climb.
Silence duration decreased from 20 seconds to 15 seconds.
Reduced the duration of death protection by 5 seconds while using the Death Totem.
Dev Note: Revenant's large frame places him at a significant disadvantage in gunfights, particularly against smaller legends who no longer have Low Profile. We're shrinking some of his hitboxes to counteract this disadvantage, while also improving his ability to climb up walls and attack from unexpected angles. (We know this can be frustrating given how silent he is, so we'll continue to monitor and add sound if necessary.) That said, we're taking this opportunity to reduce some of the frustration that comes when playing against his tactical and ultimate.
Lifeline
Increased hit box size, mostly in the legs and waist.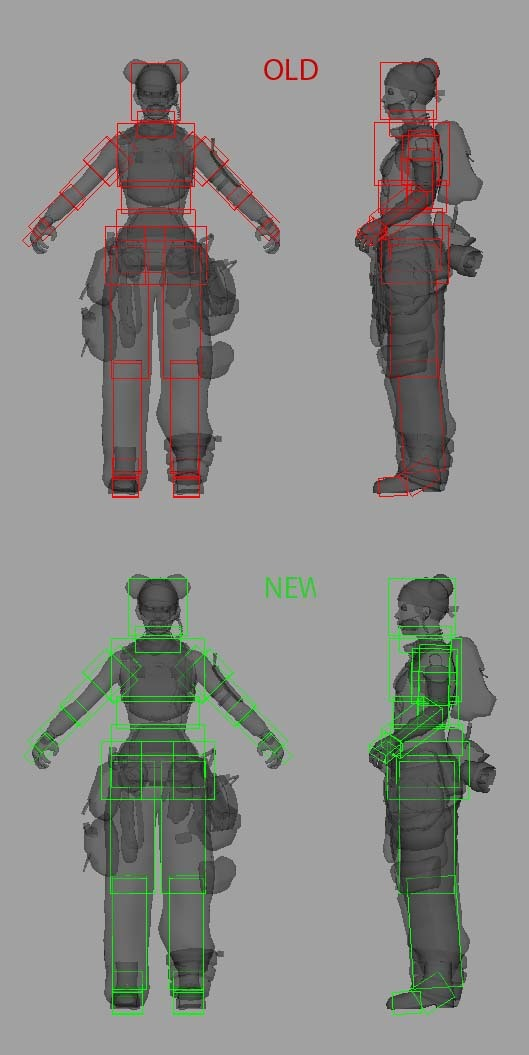 Dev Note: Unlike Revenant, Lifeline excels in gunfights given her small hitbox. Even with the res shield gone, it's no surprise the smallest character in the game saw an uptick in performance with the removal of Low Profile. She remains small, but these hitbox changes bring her closer to the medium sized legends.
Bloodhound
Eye of the Allfather scan revealed time decreased from 4 seconds to 3 seconds.
Beast of the Hunt duration decreased from 35 seconds to 30 seconds. Time can still be added by downing enemies.
Dev Note: Bloodhound has remained a popular and powerful pick for multiple seasons now, mostly because of the sheer amount of information that can be gained with one tap of their tactical. Shortening the scan duration still provides a snapshot of information for Bloodhound's team without stifling all enemies caught anywhere in the large range for a full 4 seconds.
Wattson
Major Buff: Wattson can now place more than one Nessie on the map at a time with her Epic emote.
Dev Note: There can now be up to 20 Nessies active at once on any given map. Until that cap is reached, any Wattson can place as many as she likes. When the cap is hit, the oldest Nessie belonging to the Wattson who currently owns the most Nessies is removed.
WEAPONS BALANCE UPDATES
P2020
Increased Fire Rate from 6.25 -> 7.0
Increased Base Ammo from 12 -> 14
Increased Lvl 1 Mag from 14 -> 16
Increased Lvl 2 Mag from 16 -> 18
Increased Lvl 3 and Lvl 4 Mag from 18 -> 21
Spitfire
Increased Hip Fire spread
Dev Note: The Spitfire has continued to over perform so we're hitting it's close range hip fire accuracy which should help bring it in line.
30-30 Repeater
Slightly increased projectile speed
Reduced charge time from 0.5s -> 0.35s
Longbow
Damage increased from 55 -> 60
ARENAS UPDATES
ARENAS PRICE ADJUSTMENTS
The figures below represent changes to the cost in materials to unlock or upgrade weapons, utilities, and Legend abilities in Arenas matches.
Weapon Prices
P2020 Lvl 1 Upgrade: 50 -> 25
P2020 Lvl 2 Upgrade: 125 -> 75
P2020 Lvl 3 Upgrade: 200 -> 150
RE45: 250 -> 200
EVA: 250 -> 300
Mastiff: 500 -> 400
R99: 550 -> 500
Volt: 500 -> 550
Spitfire: 550 -> 600
L-Star: 400 -> 500
R301 Lvl 2 Upgrade: 300 -> 350
G7 Scout: 350 -> 400
G7 Scout Lvl 3 Upgrade: 250 -> 200
30-30: 350 -> 400
30-30 Lvl 3 Upgrade: 250 -> 200
Utility Prices
Arc Star: 100 -> 125
Gold Backpack: 250 -> 300
Legend Ability Prices
Crypto EMP: 600 -> 500
Crypto Drone: 100 -> 50
Revenant Death Totem: 600 -> 500
Lifeline DOC Drone 50 -> 75
Fuse Knuckle Cluster 150 -> 75
Bloodhound Ult 350 -> 450
ARENAS BALANCE CHANGES
Legend Ability Adjustments
Pathfinder's Grapple starting charges reduced to 2 charges from 3.
Pathfinder's Zipline round cooldown increased from every round to every other round.
Rampart's Sheila round cooldown reduced from every 3 rounds to every other round.
Wattson's Interception Pylon round cooldown increased from every round to every other round.
Octane's Launch Pad cooldown increased from every round to every other round.
Octane's Stim starting charges reduced to 2 charges from 3.
Other
Added a scoreboard to the map screen.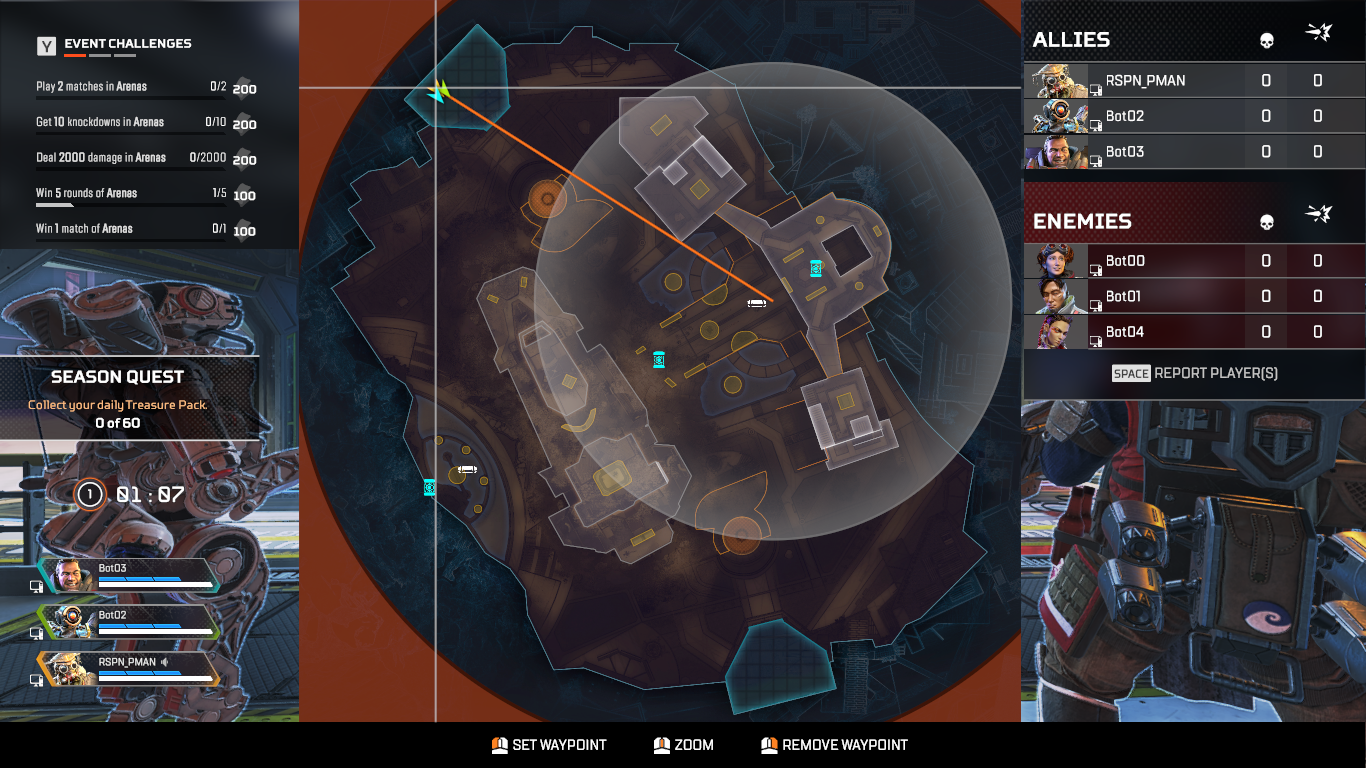 You can now report players by pressing [SPACE / Y] in the map screen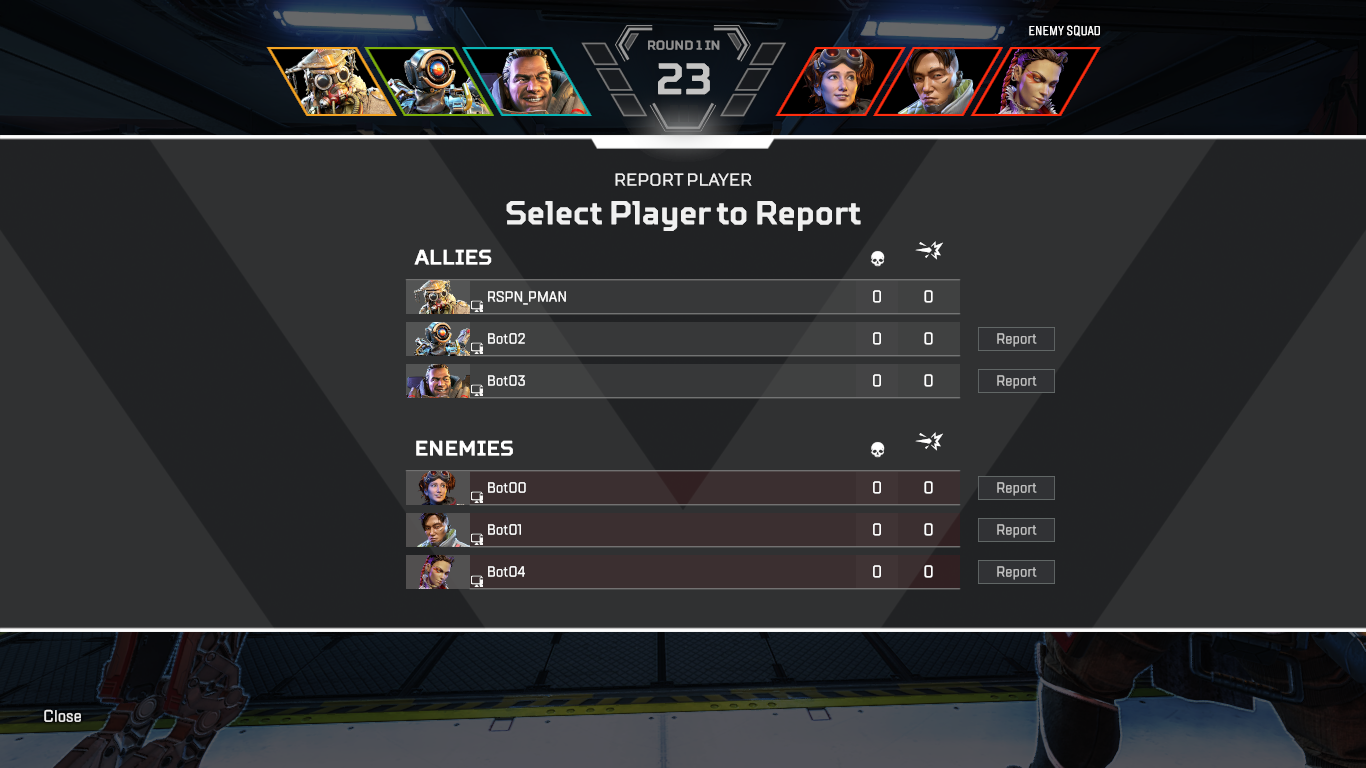 From Round 3 and onward, you'll now start with a shield battery in addition to 2 syringes and 2 shield cells.
Care packages will also land 5s earlier to make the contained weapons a more viable option before the round closes out.
6x scope moved from base sniper weapons to Lvl 1 upgrade.
ARENAS MAP ADJUSTMENTS
Party Crasher
Adjusted circle logic to favor downtown a bit more.
Simplified the minimap's visual language.

Phase Runner
Raised cover height on certain props throughout the map to prevent unfair advantages to large rig Legends.
Added a few trees to reduce the ease of spawn sniping (looking at you, Reptar…).
ARENAS BUG FIXES
The UI for Purple devotion now shows the attached turbocharger.
Players will no longer be chosen as Jump Masters during the legend select screen.
Updated the sniper stock to show an empty slot when needed.
Can no longer get stuck in the crouch position after dying while reviving a teammate during a round in Arenas.
QUALITY OF LIFE CHANGES
Valkyrie
Updated fuel gauge UI to better indicate when you're using fuel and when you're running low.
Rampart
Will now have custom animations for LMG reload. These have no impact on her current reload times.
MISC
Added VO for when your Ultimate is ready, or not ready.

When your Ultimate gets to 100%, you'll be prompted to tell your team with new VO for each Legend.
At any point in time, you can ping your Ultimate icon (in your inventory) to show your teammate what percentage you're at (in quickchat).

Added VO for when you enter a Replicator, so your teammates know you are crafting and won't leave you behind! Probably.
Added VO for pinging a friendly Trident, in addition to the neutral and enemy states that already existed.
You can now turn off FOV scaling when certain abilities are used. Look in the options.
Reduced the frequency of Ring endings near out-of-bounds areas (like canyon walls or map edges).
Healing items will now play the entire healing sound when used by other players, instead of just the beginning and ending.
Muting players will now also mute text to speech.
BUG FIXES
Caustic
Fixed an issue with enemies not getting highlighted when in Caustic's Nox Gas.
Fuse
Players can now see the number of grenades in the grenades stack when viewed on floor.
Fixed the 1P arm color on "Board to Death" to match the 3P view.
Fuse will no longer produce a third arm when ADS'ing and using the tactical at the same time.
Gibraltar
Being struck by a direct hit of Fuse's Knucklecluster will no longer cause Gibraltar's Gun shield to take unnecessary damage.
Gibby's Ultimate will no longer damage a friendly's Horizon's Ult.
Gun Shield will no longer take additional bleed through damage.
Horizon
Horizon's tactical will no longer ascend Caustic's gas traps or Octane's Jump pads to the heavens.
Lifeline
Lifeline will no longer use Wraith's animations while in the boxing ring.
Enemy Care packages will now have loot if the enemy Lifeline leaves the game before it lands.
Loba
Completed another pass to prevent Loba from getting into unallowed areas.
Mirage
Corrected an issue with Mirage flickering while in the Lobby.
Octane
Fixed obstructed ADSing while using the Compound bow and the 3x sight.
Pathfinder
Can no longer swap weapons faster if the holster animation is canceled.
Did a Zipline pass on Arena Maps to prevent Pathfinder getting into unfair positions.
Rampart
Fixed a logic error when using Wraith's Portal and Sheila at the same time.
Did a pass to allow more places to place Amped Walls on Olympus.
Fixed an audio issue with Rampart's Tactical when in close quarters.
Fixed an issue with Sheila disappearing off of Rampart's back if shot during an emote.
Players no longer fall under the ground when using Shelia on certain slopes.
Revenant
Death Totem can now be damaged in Firing Range.
Valkyrie
Did an environment pass to prevent Valk from entering areas not meant to be entered.
Amped cover will no longer push players into geo if Skyward Dive is initiated near it.
Valkyrie's Ult UI no longer remains on screen if observer switches to another POV.
First person view no longer obstructed when using a shield battery.
Fixed an issue with players not being able to cancel being hooked up to Valks Ult.
Wattson
Wattson no longer uses Wraith's animation in the boxing ring.
The Nessie that Watton leaves behind with her Epic emote should no longer fall over dead when using a Legendary skin.
Other
Fixed a bug where players have to play one Ranked game after a Season or Split reset for the reset to fully take effect. Note that players who have not played a Ranked game recently before this update will still have to play one more game of Ranked with their RP changing before this bug is completely fixed.
Matchmaking will be canceled if the party leader changes the playlist to a mode that a party member is not eligible for.
---
The Genesis Collection Event will run from June 29 to July 13, so make sure to free up your calendar! For more on Apex Legends and the new event, stay tuned via Charlie INTEL.
Image Credits: Respawn Entertainment
All Apex Legends voice actors in Season 11
Ever wondered who the voices behind the Legends are in Apex Legends Season 11? Let's check out all of the Apex Legends voice actors.
Apex Legends has an abundant list of Legends in Season 11, but for those interested in finding out who the real voices are behind the characters, here is a list of all the voice actors in the game.
Apex Legends is in its eleventh season, introducing the new Legend Ash and the beautiful new map Storm Point.
Just like when any new Legend drops, the pick rates and popularity of all Legends shift, keeping players on their toes.
All the Legends are unique, both from a gameplay perspective and the personality side of things, so who are the voices that give the Legends life?
Apex Legends is now home to 19 individual characters, with Season 12 soon to bring another. Each of these characters is unique and somewhat reflects their voice actors, so let's take a look at the faces behind the Legends.
Apex Legends voice actors
Announcer: Zehra Fazal
Although this character technically isn't a Legend, Zehra Fazal voices the announcer in the Apex Games. So every time you hear "The Champion has been eliminated" or any announcement while in-game, apart from in Arenas, this is the voice actor you have been hearing.
Ash: Anna Campbell
The latest addition to the Apex Legends roster is Ash, the Incisive Instigator. The simulacrum is voiced by Anna Campbell, who was also responsible for the character's voice in the Titanfall franchise.
Like Ash, Anna has been a part of the Titanfall and Apex Legends franchise for a long time, being involved with Arenas way before the Legend was officially released in Season 11. The actor has also been involved in numerous films and TV shows such as NCIS.
Bangalore: Erica Luttrell
Erica Luttrell is the voice of Bangalore and an accomplished actor who has starred in HBO's Westworld and CBS's Salvation. She has also featured in various other games such as Call of Duty: Black Ops Cold War and the Last of Us: Part II.
Bloodhound: Allegra Clark
The developers intended for Bloodhound's voice to be gender-neutral and non-binary, a goal that is achieved through several effects that are applied to Allegra Clark's recordings.
So, although the voice may be masked much like the character, Allegra Clark is the face behind the Legend.
Caustic: JB Blanc
JB Blanc is also an accomplished actor who has starred in popular TV shows such as Breaking Bad and Better Call Saul. He is also Caustic in Apex Legends, an evil scientist whose character comes across greatly through the voice acting of JB Blanc.
Crypto: Johnny Young
One of the first Legends to be introduced in Apex Legends through Season 3, Johnny Young voices the mysterious hacker, Crypto. As well as being a voice of one of the Legends, Johnny Young is also a big fan of the game and can often be found streaming on Twitch or YouTube.
Fuse: Ben Prendergast
Fuse was introduced in Apex Legends Season 8 and is voiced by Aussie actor Ben Prendergast. Like Johnny Young, he is also a gamer and can be found on Twitch streaming Apex Legends and most likely playing as Fuse.
He has also worked on various other games such as Hades, Fallout, and Star Wars Resistance and starred on-screen and on-stage for shows like Preacher and Frontier.
Gibraltar: Branscombe Richmond
The defensive brute that is Gibraltar is voiced by Branscombe Richmond, who has a mixed heritage of English, Native American, Native Hawaiian, French, French Polynesian, Spanish, and Portuguese.
Richmond's acting career was prevalent in the mid-1970s, unlike the other voice actors starring in various movies and TV shows. He's perhaps best known for being in The Scorpion King and featuring in shows like The A-Team and Walker, Texas Ranger.
Horizon: Elle Newlands
Horizon dropped in Season 7, taking the play base by storm because of the Legend's great abilities and her great Scottish accent. Elle Newlands has also featured in other games like Doom Eternal, Call of Duty: Infinite Warfare, and Skyrim.
Fun fact: Elle is also great friends with Rampart and Lifeline's voice actors in real life, often sharing their meet-ups on social media.
Lifeline: Mela Lee
Lifeline is one of the original characters from when Apex Legends was first released and is voiced by Mela Lee. Mela Lee is behind all the iconic lines from Lifeline's character, such as "Mozambique here," which she can often be found reciting on her Twitter page.
Mela Lee also voices Jade from Mortal Kombat 11, so fighting game fans may have heard her voice before.
Loba: Fryda Wolff
Fryda Wolff voices Loba in Apex Legends, the Translocating Thief. Fryda is perfect for Loba due to her Mexican roots and ability to speak fluent Mexican-Spanish, adding depth to the character. Fryda Wolff has also featured in Cyberpunk 2077, Spider-Man: Miles Morales, Rage 2, The Elder Scrolls: Blades, Just Cause 4, and two Call of Duty games.
Fun fact: According to IMDB, Fryda is the second cousin of Mexican director Alejandro Andrade, also Loba's surname.
Mirage: Roger Craig Smith
Arguably the most accomplished gaming voice actor in Apex Legends, Roger Craig Smith voices Mirage, the Holographic Trickster. Roger's voice really conveys Mirage's mischief, fleshing out the character's personality.
Roger's most iconic voice acting in gaming includes Dying Light, Assassin's Creed, Resident Evil, and Sonic the Hedgehog.
Octane: Nicolas Roye
Octane was the first Legend to be introduced after the game was released and is voiced by Jersey native Nicholas Roye, who has Spanish and Italian Heritage. His heritage works perfect for the speedy Spanish Octane, adding a dimension to Octane's character.
Nicholas also did some voice acting for Cyberpunk 2077 and will also be heard in the upcoming Halo installment, Infinite.
Pathfinder: Chris Edgerly
Although his voice is edited to sound robotic, Chris Edgerly is the voice of Pathfinder, the friendly, boxing-loving robot.
Outside of Apex Legends, Chris is also known for voice acting on The Simpsons and in various games such as the Kingdom Hearts series and various voices in Call of Duty, Assassin's Creed, and Mass Effect.
Rampart: Anjali Bhimani
Season 6 Legend Rampart is voiced by Anjali Bhimani, an Indian-American who appeared as Symmetra in Overwatch. Anjali has also appeared on TV in Modern Family, The Sopranos, and NCIS: Los Angeles.
Revenant: Darin De Paul
Darin De Paul is the voice of the evil Revenant, a heavily edited voice, but still great work on converting the dark side of Revenant's character.
Once again, Overwatch players may also be familiar with this Apex Legends voice actor, as they voiced Reinhardt.
Other roles in games include Destiny 2, Spider-Man, Avengers, and Lego Star Wars: The Force Awakens. Fun fact: Darin De Paul also voiced Forge, the Legend killed by Revenant, who then took Forge's place in the Apex Games.
Seer: Iké Amadi
Iké Amadi is the voice actor for the Season 10 Legend Seer, who oozes style and rhythm. Iké is a Nigerian voice actor pushing Seer's African background through an authentic African accent.
Mortal Kombat 11 players may recognize his voice as he played Shao Kahn and Cyrax. For those on PlayStation, you may also recognize him from Knack, as he is the voice of Knack himself.
Wattson: Justine Huxley
Wattson was the second Legend to be introduced, arriving in Season 2. Wattson is voiced by Justine Huxley, who surprisingly isn't French, but rather pulls off a great accent for the Legend.
Justine has also featured in Red Dead Redemption 2 and GTA V (both times voicing pedestrian dialogue), Harry Potter: Wizards Unite, and the Spyro Reignited Trilogy. Huxley also completed voice work in the anime series Sword Art Online in 2020.
Wraith: Shantel VanSanten
The Interdimensional skirmisher, Wraith, is voiced by American actor Shantel VanSanten. Shantel is known for her TV work, making Apex Legends her first work in the gaming industry.
You may recognize Shantel from various on-screen works such as One Tree Hill, Shooter, The Boys, The Flash, For All Mankind, and The Messengers. Shantel also played Lori in The Final Destination (2009).
Valkyrie: Erika Ishii
Season 9 Legend Valkyrie is voiced by Erika Ishii, an accomplished voice actor in the gaming industry who has worked on games like Cyberpunk, Destiny 2, Last of Us: Part II, and Fallout 76.
Erika Ishii was born in California but fleshed out Valkyrie's Japanese heritage with her own, adding depth to the Winged Avenger.
---
That's all for every voice actor in Apex Legends. For more, check out our article on the best Legends in Season 11.
Image Credits: Respawn Entertainment / zehrafazel.com / Instagram: Erica Luttrell / allegraclark.com / IGN / Twitter: Johnny Young / Ben Prendergast / Facebook: Branscombe Richmond / Twitter: @ellenewlands / Instagram: themelalee / PlayStation / Twitter: TheNicolasRoye / Twitter: theedgevoice / Wikimedia / Twitter: darindepaul / Twitter: JustineHuxley / Instagram: TheRealShantel / Erika Ishii
Apex Legends TikTok trick reveals hidden supply bin on Storm Point
The latest Apex Legends map, Storm Point, has a lot of secrets to uncover. A new TikTok trick shows players how to find a hidden supply bin.
An Apex Legends player has found a secret supply bin that only Loba can loot. The trick comes from a TikTok video with the exact location of the hidden bin on Storm Point.
Apex Legends Season 11 has a lot of content for players to delve into. Not only is there a new Legend to master, but there's also a brand new map filled with detail. Storm Point is the largest Apex map of them all, and it definitely holds some secrets.
Storm Point has a lot of great POIs and un-named locations for loot and players have now found a hidden supply bin. Thanks to a viral Apex Legends TikTok video, we have all the information.
The video was posted by an Apex Legends TikTok user called rossbobsquirrel. In the video, they showcase this hidden supply bin on Storm Point, showing off its location and the only Legend who can access it.
This Legend is Loba, the Translocating Theif. The supply bin is actually hidden inside an oil rig barrel within the bunkers of the North Pad POI. There is no way to open it without using the Black Market Ultimate, as the interact prompt doesn't show up.
The supply bin is tucked underneath the oil rig asset, restricting access to it. As Loba's Ultimate allows her to loot anything within the Black Market's vicinity, she, and anyone who is able to use the Ultimate, can access it.
Unfortunately, there isn't anything crazy in this supply bin. There's no gold item or guaranteed high rarity drop.
Having said that, it's still pretty cool that there's a hidden supply bin only Loba's Ultimate can access. You never know, it could have exactly what you need in there.
Of course, a map this big will have its issues, but the devs are working on improvements. If you're looking to see this hidden supply bin for yourself, make sure you do it soon as it may be patched up pretty quickly.
For more on Apex Legends, check out the Ash exploit that is making Wraith untouchable.
Image Credits: Respawn Entertainment
Apex Legends Anniversary event: Release date, skins, & more
Apex Legends is nearing its third anniversary, and Respawn usually like to celebrate in style. Here's everything there is to know.
Respawn love to celebrate the Apex Legends anniversary with an event. The game is coming up to its third birthday and for those interested in the date, here's when Apex Legends' anniversary is.
Apex Legends is known for having great content updates and communication with the community. Not only has Season 11 brought more server stability, but it also introduced a great new map and Legend.
With that being said, players are always hungry for new content. With how special the Season 8 Anniversary event was for 2021, it's only right that fans are intrigued about the next one.
Here's everything you need to know about the Apex Legends Anniversary event.
When is Apex Legends' Anniversary?
Respawn's free-to-play battle royale was released on February 4, 2019, making this date its anniversary every year since its launch. In celebration, players typically get an in-game event to mark the date.
The Apex Legends Anniversary events usually drop around this date, meaning the third-anniversary event can be expected in early February. As Respawn usually drop updates on Tuesdays, perhaps February 1 or 8 marks the date.
As Season 11 is expected to end around February 8, this anniversary event could either be dropping in Season 11 or 12. We'll update this as more information is released so stay tuned for the official date.
What to expect for Apex Legends' Anniversary event
In the previous Anniversary event, players were blessed with a whole Collection Event and Reward Tracker. As we already know that Season 11's Collection Event won't be Anniversary-themed, we can expect the 2022 Anniversary event to be something more simple.
Apex Legends dataminer GarretLeaks believes it could be similar to the Monster's Within event, which was called a Thematic Event. This also included a Reward Tracker.
According to the dataminer's recent video, the Anniversary will bring new skins for players – possibly recolors. Garret even suggests that an LTM could arrive along with it.
That's all we currently know about the third Apex Legends Anniversary event. As more news is released, we'll be updating this article so make sure you stay tuned.
If you're interested in more on Apex, check out the most popular Legends in Season 11.
Image Credits: Respawn Entertainment