Black Ops Cold War features FOV slider & Ping system on all platforms
Treyarch has announced the addition of a highly requested feature: field of view (or FOV, for short) slider.
As part of the blog post detailing the ways to play in the Black Ops Cold War beta, Treyarch has announced that an FOV slider will be available on ALL platforms for the game.
FOV slider has been highly requested as it allows players to change the view of the screen they can see. PC players have been able to do this for titles for a long time, but console players have not. Treyarch is now allowing console players to match the PC experience in how wide they want to make their own field of view.
In addition to the FOV slider, the game's beta will also offer HUD Visual Toggles, including removing health bars, and more options to pick from.
The team is also announcing the addition of a Ping system to MP, allowing players to communicate more accessibly with teammates across MP modes.
Read on below for the full details.
FOV Slider on All Platforms
We're extremely excited to bring the Field of View (FOV) slider feature to all platforms for the first time in a Black Ops game, and you'll be able to try it out during the Beta. This is another way we're optimizing Black Ops Cold War for a globally connected, cross-play experience, and the team is dedicated to providing the best performance possible for this feature across all platforms at launch. Give it a shot this weekend and see which setting feels right for you.
HUD Visual Toggles
It's our goal to offer a wide range of heads-up display (HUD) element settings so you can customize your UI experience to what works best for you, even during the Beta. This includes the ability to toggle visuals for the compass, enemy and ally health bars, hit markers, crosshairs, player names, and button hints. In Black Ops Cold War, how much you see on your HUD is up to you.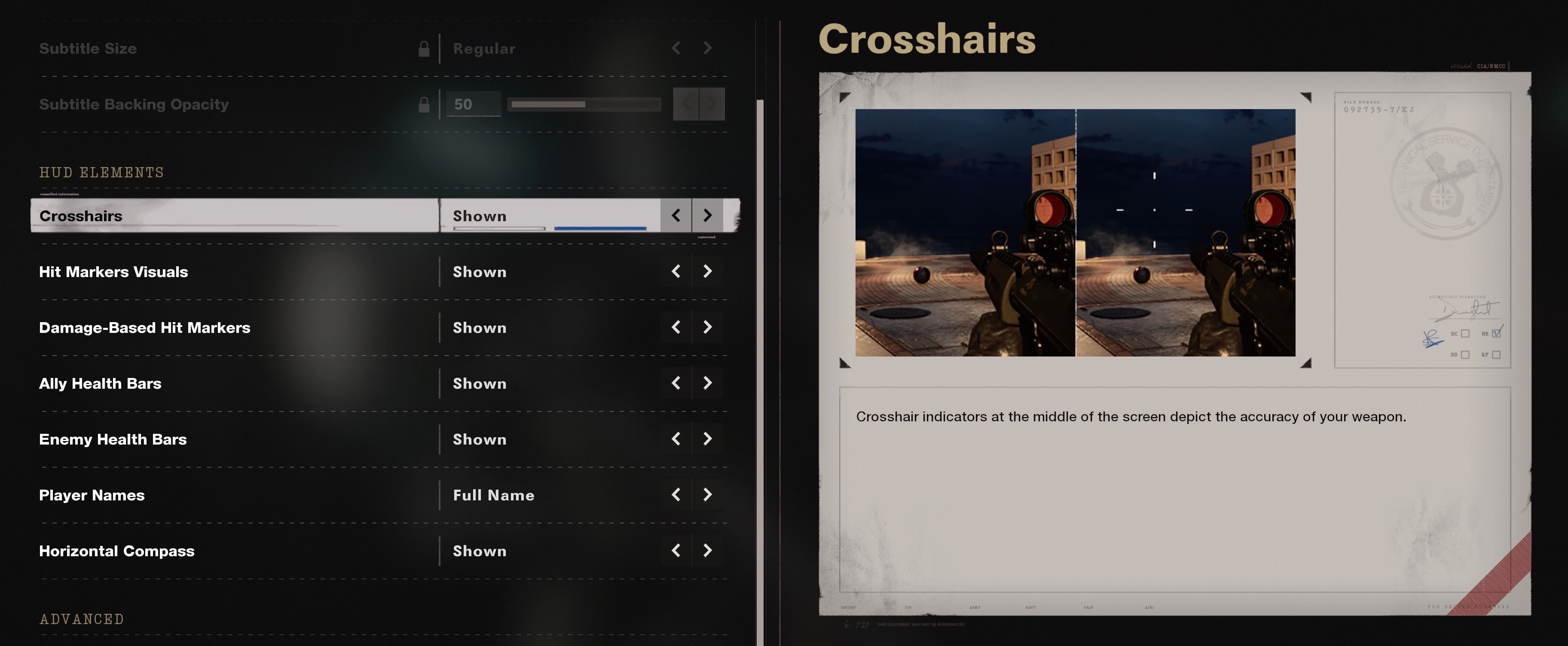 Ping System:
For the first time in Black Ops Multiplayer, we're adding a locational Ping system as a feature across all MP modes, allowing you to ping objectives, loot, locations, and enemies for your teammates during a match. From Team Deathmatch to Fireteam: Dirty Bomb, you can use the Ping system to communicate non-verbally with your teammates for increased coordination.
By default, Ping is mapped to D-pad left on controllers and bound to Z on keyboards. You'll also find alternate Ping-prioritized button layouts, like Bumper Ping and Bumper Ping Tactical, in the Gameplay Settings menu. Coordinate with your team by pinging objectives, pointing out loot for your Fireteam, or warning your squad of nearby danger by double-tapping Ping (or the dedicated Danger Ping key on keyboards). And for those tired of asking the age-old question, "Can anyone take out that Spy Plane?" … you can even ping enemy Scorestreaks.
SOURCE: Treyarch
How to get Call of Duty League Stage 1 rewards
Call of Duty League Stage 1 kicks off on February 11, and by watching you can get in-game rewards such as calling cards and double XP.
Call of Duty League 2021 kicks off on February 11 and offers viewers a ton of free in-game items to earn, so here's how to unlock the CDL Stage 1 viewership rewards.
Following the CDL Kickoff Classic, the Call of Duty League will officially kick off on February 11 with the Opening Weekend hosted by Atlanta FaZe.
With Dallas Empire looking to defend their title, the return of H3CZ's OpTic, and newcomers LA Thieves looking to prove themselves, it's shaping up to be a great year for competitive Call of Duty fans.
While watching the narratives of the year unfold, you can also earn free in-game rewards such as calling cards and double XP just for watching. Here's how to get the CDL Stage 1 rewards.
How to earn CDL Stage 1 rewards
To earn the free in-game rewards for the CDL launch weekend, you must have an Activision account. If you don't have one already, you can create one on Activision.com by heading to 'register' in the right-hand corner.
Link CoD account to YouTube
Rewards are earned by watching CDL Stage 1 through a YouTube account linked to Call of Duty.
To link your account on PC and mobile:
Open YouTube.com or the YouTube app
Select your profile photo and hit 'settings'
Click on 'Connected Apps'
Locate 'Activision' and hit 'connect'
Sign in to your Activision account
While signed in with your linked YouTube account, watch CDL matches on YouTube, CallofDutyLeague.com, or the COD companion app to earn the rewards.
Account linking begins on Wednesday, January 27, so make sure to link accounts between then and February 11.
CDL Stage 1 in-game rewards
For watching at least 60 minutes of the CDL opening weekend on February 11-14, you will earn the 'cash stack' weapon charm to hang on your weapons in multiplayer and battle royale.
And as you watch matches throughout Stage 1, you'll earn Double XP and Double Weapon XP tokens to redeem for Black Ops Cold War and Warzone.
For watching at least three hours of the Stage 1 Major in the first week of March, you can earn three competitive CoD themed calling cards and an emblem. With these, you can channel your inner Cellium by rocking the 'Snaked' calling card and taunt your opponents with the 'salty' emblem.
With League Play confirmed to be arriving in Black Ops Cold War in the coming weeks, the calling cards and emblem will be perfect additions to complement your grind.
Image Credit: Activision
New Firebase Z teasers reveal more information about returning Zombies characters
Treyarch has released more teasers regarding characters featured in the new Black Ops Cold War Zombies map, "Firebase Z".
Treyarch have revealed new teasers regarding the upcoming new Black Ops Cold War Zombies map "Firebase Z."
Today, January 22, 2021, Treyarch has released images detailing three characters in the current Zombies storyline.
One of these characters is a returning fan favorite from the classic Black Ops franchise, and two are brand new.
Doctor William Peck
Doctor William Peck is a man with a genius IQ, and the Program Manager at the Department of Defense, who seems to have attracted the eye of the Soviet Omega group.
According to spies, they believe he could be turned to the Soviet cause if offered the right monetary incentive and career opportunity.
When Firebase Z releases, we'll be sure to see the fate of Dr. Peck following this message from Dr. Valentina from the Omega group.
Sergei Revenov
Captain Revenov is a disciplined follower of the soviet cause who has worked as a counter-terrorism operator and has served in the Caribbean, Central America, Angola, and Afghanistan. At the request of the Omega group, he was transferred as an operative that they could trust.
Due to his track record of excellence and service, he was the perfect pick for a man to carry out any orders.
Samantha Maxis
Samantha Maxis is an ex BND (German Intelligence Service) operative. Recently, she has acquired stolen Soviet intel about Projekt Endstation, the location of the Die Maschine zombies map.
Currently, the Omega group believes she is working with Requiem and the CIA to expose the inhumane work of the Omega group to the world.
For now, that's all the intel from today's drop. You can read more about Firebase Z, including the release date here.
Image Credit: Treyarch/Activision
Gunfight Tournaments could be headed to Black Ops Cold War
Black Ops Cold War's popular Gunfight mode looks set to be bolstered by the return of intense tournaments to declare the ultimate duo.
2v2 Gunfight action is about to become even tougher and more meaningful in Black Ops Cold War. One gamer's CoD glitched and revealed a screen that suggested Gunfight Tournaments are set to return.
Gunfight has been a revelation since its inception in the 2019 Modern Warfare reboot. Focusing on close-quarters combat between two teams of two, Gunfight provides a random loadout that both teams have to utilize to survive.
Each round then boils down to sudden death circumstances and it keeps going – with new loadouts – until one team wins.
Modern Warfare eventually introduced tournaments that you could compete in and progress through to earn lots of XP and bonuses. Thanks to a new BOCW glitch, it seems like the concept will be returning soon.
Black Ops Cold War Gunfight Tournaments leaked
Some of the glitches seen in Black Ops Cold War as of late have usually been of the detrimental variety, including some horrific hit-registration issues and a thermal scope glitch.
But this new glitch, thankfully, casts a spotlight on something more positive. In the below image, Reddit user theManJ_217 is clearly in the process of finding a new game in BOCW. However, a random action results in a glitchy screen that blends both the matchmaking screen and a previously unseen Gunfight Tournament notice.
The nature of the image is a bit suspect because it is just an image, but it looks convincing nonetheless. It's a rational idea, anyway, as Gunfight is continually expanding as seen with the recent Gunfight Blueprint playlist that was added.
Given that Gunfight was only added with the launch of BOCW Season 1, it would make sense to not rush all the content out too quickly.
Gunfight tournaments could likely be one of the marquee features of Season 2 and we may even see another variation of the mode in the future.
Image credits: Treyarch