Black Ops Cold War features FOV slider & Ping system on all platforms
Treyarch has announced the addition of a highly requested feature: field of view (or FOV, for short) slider.
As part of the blog post detailing the ways to play in the Black Ops Cold War beta, Treyarch has announced that an FOV slider will be available on ALL platforms for the game.
FOV slider has been highly requested as it allows players to change the view of the screen they can see. PC players have been able to do this for titles for a long time, but console players have not. Treyarch is now allowing console players to match the PC experience in how wide they want to make their own field of view.
In addition to the FOV slider, the game's beta will also offer HUD Visual Toggles, including removing health bars, and more options to pick from.
The team is also announcing the addition of a Ping system to MP, allowing players to communicate more accessibly with teammates across MP modes.
Read on below for the full details.
FOV Slider on All Platforms
We're extremely excited to bring the Field of View (FOV) slider feature to all platforms for the first time in a Black Ops game, and you'll be able to try it out during the Beta. This is another way we're optimizing Black Ops Cold War for a globally connected, cross-play experience, and the team is dedicated to providing the best performance possible for this feature across all platforms at launch. Give it a shot this weekend and see which setting feels right for you.
HUD Visual Toggles
It's our goal to offer a wide range of heads-up display (HUD) element settings so you can customize your UI experience to what works best for you, even during the Beta. This includes the ability to toggle visuals for the compass, enemy and ally health bars, hit markers, crosshairs, player names, and button hints. In Black Ops Cold War, how much you see on your HUD is up to you.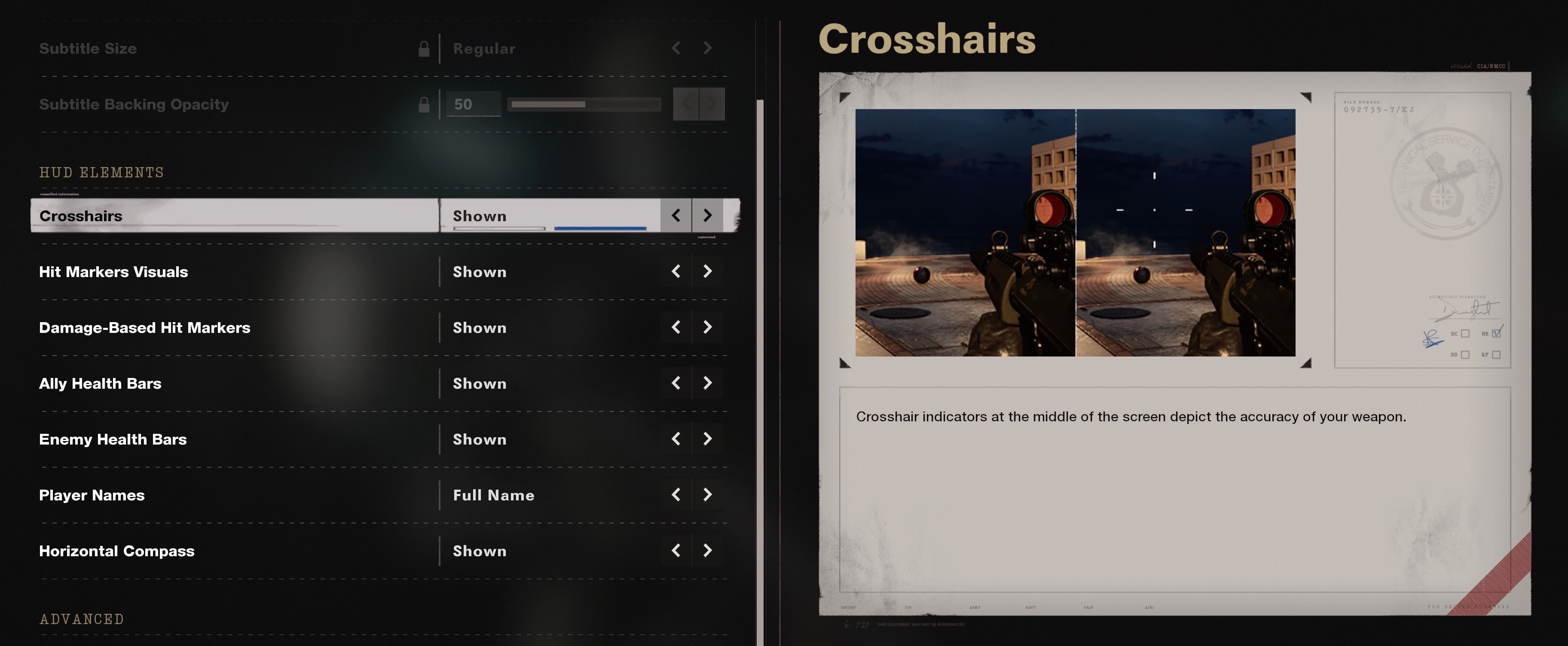 Ping System:
For the first time in Black Ops Multiplayer, we're adding a locational Ping system as a feature across all MP modes, allowing you to ping objectives, loot, locations, and enemies for your teammates during a match. From Team Deathmatch to Fireteam: Dirty Bomb, you can use the Ping system to communicate non-verbally with your teammates for increased coordination.
By default, Ping is mapped to D-pad left on controllers and bound to Z on keyboards. You'll also find alternate Ping-prioritized button layouts, like Bumper Ping and Bumper Ping Tactical, in the Gameplay Settings menu. Coordinate with your team by pinging objectives, pointing out loot for your Fireteam, or warning your squad of nearby danger by double-tapping Ping (or the dedicated Danger Ping key on keyboards). And for those tired of asking the age-old question, "Can anyone take out that Spy Plane?" … you can even ping enemy Scorestreaks.
SOURCE: Treyarch
Best UGR loadout for Black Ops Cold War
The UGR is a brand-new SMG in Black Ops Cold War, so here's our best compelte with Attachments, Perks, and Equipment.
The UGR is a brand-new SMG in Black Ops Cold War, and players can't wait to try it out in multiplayer matches. Here's our breakdown of the best UGR loadout to run in BOCW.
Even though CoD Vanguard is now in its third season, and Modern Warfare 2 is arriving this year, support for Black Ops Cold War is still going strong. After a huge Zombies patch on April 25, Treyarch have now added a remastered version of the Jungle map, as well as a new weapon.
The UGR SMG is an interesting close-range option, as it's an "underwater rifle modified for improved land performance." It doesn't have the bullet velocity to take enemies out at distance, but it's formidable in close-quarters combat.
If you're looking to run it in multiplayer, you'll need to know how to make the most of it. Check out our best UGR loadout for Black Ops Cold War.
Best Cold War UGR loadout attachments
Barrel: 12.8″ VDV Reinforced
Underbarrel: Spetsnaz Grip
Magazine: Explosive Flechettes
Handle: GRU Elastic Wrap
Stock: KGB Skeletal Stock
We kick things off with the 12.8″ VDV Reinforced Barrel to seriously boost the UGR's bullet velocity and damage range. The UGR is severely lacking in both departments, but this attachment makes it far more competitive in longer-range battles.
Next up, we went for the Spetsnaz Grip to keep the recoil in check and make it far easier to control. Then we chose KGB Skeletal Stock and GRU Elastic Wrap for a decrease in sprint-to-fire time and ADS speed, allowing you to get shots earlier while rushing around the map.
Many were surprised to see that the UGR comes with explosive rounds, so we couldn't resist equipping Explosive Flechettes to our loadout. Aside from the obvious boost in overall damage, they also increase ammo capacity which is vital in a fast-firing weapon.
Best Cold War UGR Perk & Equipment
Perk 1: Flak Jacket & Tactical Mask
Perk 2: Scavenger & Assassin
Perk 3: Ghost & Ninja
Lethal Equipment: Semtex
Tactical Equipment: Stimshot
We think the UGR is still effective with only five attachments, so we're equipping Greed Wildcard to use extra Perks in each slot in BOCW multiplayer matches,
Flak Jacket and Tactical Mask are incredibly important in the first slot, as they'll keep you protected from incoming explosives and Gas Mines, which can be frustrating when running and gunning.
Next, we picked Scavenger to make sure you never run out of ammo, as well as Assassin to keep the Scorestreaks rolling in. In the final slot, we recommend Ghost to stay invisible on enemy radars, as well as Ninja to help with flanking, which you'll want to do a lot of with the UGR.
In terms of equipment, Semtex is an easy-to-use lethal, while Stimshot will give you a handy health boost when things get tough out there.
How to unlock UGR in Black Ops Cold War
To unlock the UGR SMG, players must kill an enemy revealed by their Spy Plane, UAV, or Field Mic with an SMG in 15 different completed matches. If you're not a big multiplayer fan, it can be earned in Zombies by eliminating 1000 enemies while using an Epic rarity or better SMG.
You can also bypass the challenges altogether if you don't mind spending 2,400 CoD Points on the new Lazar bundle.
Best alternatives to Cold War's UGR
Black Ops Cold War has some powerful SMGs if the UGR isn't working for you. The TEC-9 and LC10, in particular, remain incredibly strong in multiplayer matches and rank as two of the best weapons in the entire game.
---
For more, be sure to check out the best UGR loadout to use on Caldera in Warzone Pacific Season 3.
Image Credit: Activision
How to unlock UGR SMG in Cold War & Warzone
Here's everything you need to know about the new UGR SMG including how to unlock the weapon in Cold War and Warzone.
Treyarch continue to release new weapons for Cold War and the latest is the UGR SMG based on the APS underwater rifle that will be making its way to both Cold War and Warzone. Here's how to unlock the UGR in Cold War and Warzone.
Although Vanguard is now in Season 3 and 2022's Modern Warfare 2 has been announced, Treyarch are still releasing content for 2020's Black Ops Cold War. Alongside a ton of Zombies changes that arrived with the April 25 update, Treyarch confirmed the classic Jungle map and a brand-new weapon would arrive in the "coming weeks."
On May 6, the new UGR SMG made its way to the game alongside a remastered version of the Jungle map. Here's how to unlock the UGR in Cold War and Warzone.
UGR SMG in Cold War & Warzone
Those who played Call of Duty: Ghosts may recognize Cold War's new UGR SMG as it's based on the APS underwater rifle that appeared in the campaign. The in-game description says it's a "full-auto submachine gun" and an "underwater rifle modified for improved land performance."
The weapon is projectile-based with quite a low bullet velocity, so you won't be beaming enemies at range with ease. Players were also surprised to see that it comes with explosive bullets.
How to unlock UGR in Cold War & Warzone
Players can unlock the UGR by killing an enemy revealed by your Spy Plane, UAV, or Field Mic with an SMG in 15 different completed matches. You can also unlock the UGR in Zombies if you eliminate 1000 enemies while using an Epic rarity or better SMG.
The new UGR SMG has the same unlock challenge for both Cold War and Warzone, so it'll be up to you to decide which game you'd like to complete it in. In addition, you can also receive the UGR straight away by purchasing the new Lazar bundle for 2,400 CoD Points.
---
The Nikita AVT and M1916 have also arrived in Warzone with Season 3, so you can check out how to unlock the new Assault Rifle and Marksman Rifle.
Image Credit: Activision
Treyarch confirm Jungle map remaster & new weapon arriving in Black Ops Cold War
Black Ops Cold War devs Treyarch have confirmed a new long-range weapon and Jungle map remaster coming soon.
Treyarch have confirmed brand-new content is on the way for Black Ops Cold War, including a new weapon and remastered version of the classic Jungle map.
While Black Ops Cold War's seasons have ended, the Call of Duty title received additional content through an update in March, including the arrival of the WMD map and the Vargo 52 Assault Rifle.
Now, Treyarch have announced more new additions that they have planned for Black Ops Cold War in May and beyond, including a long-range weapon and a remastered version of a classic Call of Duty map.
Cold War Jungle map remaster release date
Treyarch confirmed that the remastered Jungle map will make its way to Black Ops Cold War on Friday, May 6. The new map hit the game at 10:00 AM PT / 1:00 PM ET / 6:00 PM UK.
Treyarch originally confirmed their plans for brand-new Call of Duty content in a blog post on April 14, including the addition of the classic map Jungle. When the map hits the game on May 6, players will be able to jump into a Jungle 24/7 playlist.
When this map first made its debut, it consisted of a ruined village and military base near a river in the middle of a Vietnamese jungle. Players could take advantage of its many slopes and ladders to move quickly between levels.
Jungle won over players with its impressive layout and was added to other CoD titles like Black Ops III and Black Ops 4. Now, a remastered version will be added to Cold War's standard 6v6 playlists in a new update.
New Cold War weapon
Treyarch also teased the arrival of an "all-new ranged weapon" that players will be able to use in both Black Ops Cold War and Warzone. This new weapon arrived alongside Jungle on May 6.
Adding new weapons often shakes up the meta of CoD titles, so we can expect major changes after this new content drop arrives.
---
For more Black Ops Cold War, be sure to check out Treyarch confirming that Cold War won't receive more Zombies maps as well as the leaked Scythe weapon and its unlock requirements.
Image Credit: Activision / Treyarch