Call of Duty World League news: Stage 2 Finals, COD Champs Qualifiers, and more
Activision has announced new details on the rest of the Call of Duty World League, presented by PlayStation 4 Stage 2 and qualification details for the 2016 Call of Duty World League Championship.
Stage 2 Finals
Stage 2 of the CWL Pro Division is starting to end, and Activision has announced the dates for the finals. All three regions will come to Burbank, CA to compete at the Stage 2 Finals from July 14 through July 17. Each region will feature their own finals/format and individual prize pool, but the entire event will occur at one location during the same weekend. The top eight NA teams, the top six EU teams, and top four ANZ teams from the Stage 2 of the CWL Pro Division will be competing at the event.
Champs Qualifiers
During this event, CWL Pro Division teams can qualify for the World League Championship. Teams will qualify based upon their Stage 1 and Stage 2 performance; six North America teams, four Europe teams, and 2 ANZ teams from the CWL Pro Division will qualify for the Call of Duty World League Championship.
For amateur teams or Pro Division teams that did not qualify, Activision will be hosting online qualifiers for players to earn CWL Pro Points. MLG has announced that GameBattles will be hosting CWL Daily and Weekly Pro Points online tournaments. The first set of tournaments will begin on Sunday, June 19 with the Weekly 500 Series:
North America at 11am PDT/2pm EDT

Europe at 10am PDT/1pm EDT

Australia and New Zealand (ANZ) at 7pm PDT/10pm EDT (June 18)
In addition, MLG will be hosting Daily 50 series online tournaments, starting June 20:
North America at 4pm PDT/7pm EDT

Europe at 11am PDT/2pm EDT
Alongside these online events, there are two more live LAN Challenge Division events, where teams can earn CWL Pro Points.
EUROPE: Call of Duty® Gfinity Summer Masters: July 1-3

10 European CWL Pro Division team and 6 teams determined through online qualifier will battle for a $20,000 prize pool with first place receiving XX CWL Pro Points
Taking place in at the Gfinity Arena in Fulham, London

NORTH AMERICA: Call of Duty® MLG Orlando Open: August 5-7

Last chance to earn CWL Pro Points! 12 North American CWL Pro Division teams and 96 amateur teams will have $100,000 on the line in addition to 2,500 CWL Pro Points for first place
Taking place at Loews Royal Pacific at Universal Studios Orlando, Florida
Once these events are complete, teams that have the most CWL Pro Points will be invited to participate in the online CWL Championship qualifiers. Here's the breakdown by region:
Australia/New

Zealand CWL Championship Qualifier:

16 teams will compete for 2 spots at CWL Championship

Online qualifiers will take place July 22–24

Europe CWL Championship Qualifier:

24 teams will compete for 8 spots

Online qualifiers will take place July 22–24

North America CWL Championship Qualifier:

32 teams will compete for 10 spots
Online qualifiers will take place August 12–14
Starting later this week, players can visit the official Call of Duty esports site to see the current CWL Pro Points standings.
As announced last week, the Call of Duty World League Championship will feature more than $2 million in prizing and will take place at the Call of Duty XP 2016 event. The event will feature a total of 32 teams. According to Activision, the World League Championship event will begin on September 1st.
SOURCE: Call of Duty esports (Feature Image via MLG) 
Call of Duty League 2021 season platform will be PC with controller
The Call of Duty League has announced a massive change for the 2021 season and the future of the league itself.
The league announced on September 14 that the 2021 season will be played with controllers on PC.
All Pro players who are part of the CDL will be required to compete on PC platform using a league sanctioned controller. A list of allowed controllers will be announced in the near future.
The League is announcing it will move pro team competition to PC + Controller beginning with the 2021 season. This means that all pro matches will be played on PC and all pro players must use a League-approved controller of their choice.
As part of this transition, Call of Duty League competition will maintain exclusive use of controllers for the upcoming season. This change provides players with expanded choice of controller, allowing them to select the League-approved controller style that works best for their game. More details and rules pertaining to peripherals will be released at a future date.
This marks the first time Call of Duty esports will not be played on a console. Activision's first real sponsored esports event was the 2011 Call of Duty XP, which was played on Xbox 360. Call of Duty esports went on to play on the Xbox console for through 2015.
Call of Duty transitioned to PlayStation as the premiere partner of esports in 2015 with Black Ops 3, and all league matches have been on PS4 since then.
Call of Duty Challengers
Activision has also announced a big change for the Call of Duty Challengers division.
Call of Duty Challengers will be switching to crossplay, which means players on PlayStation, Xbox, and PC can all compete in online Challenger events in the 2021 season.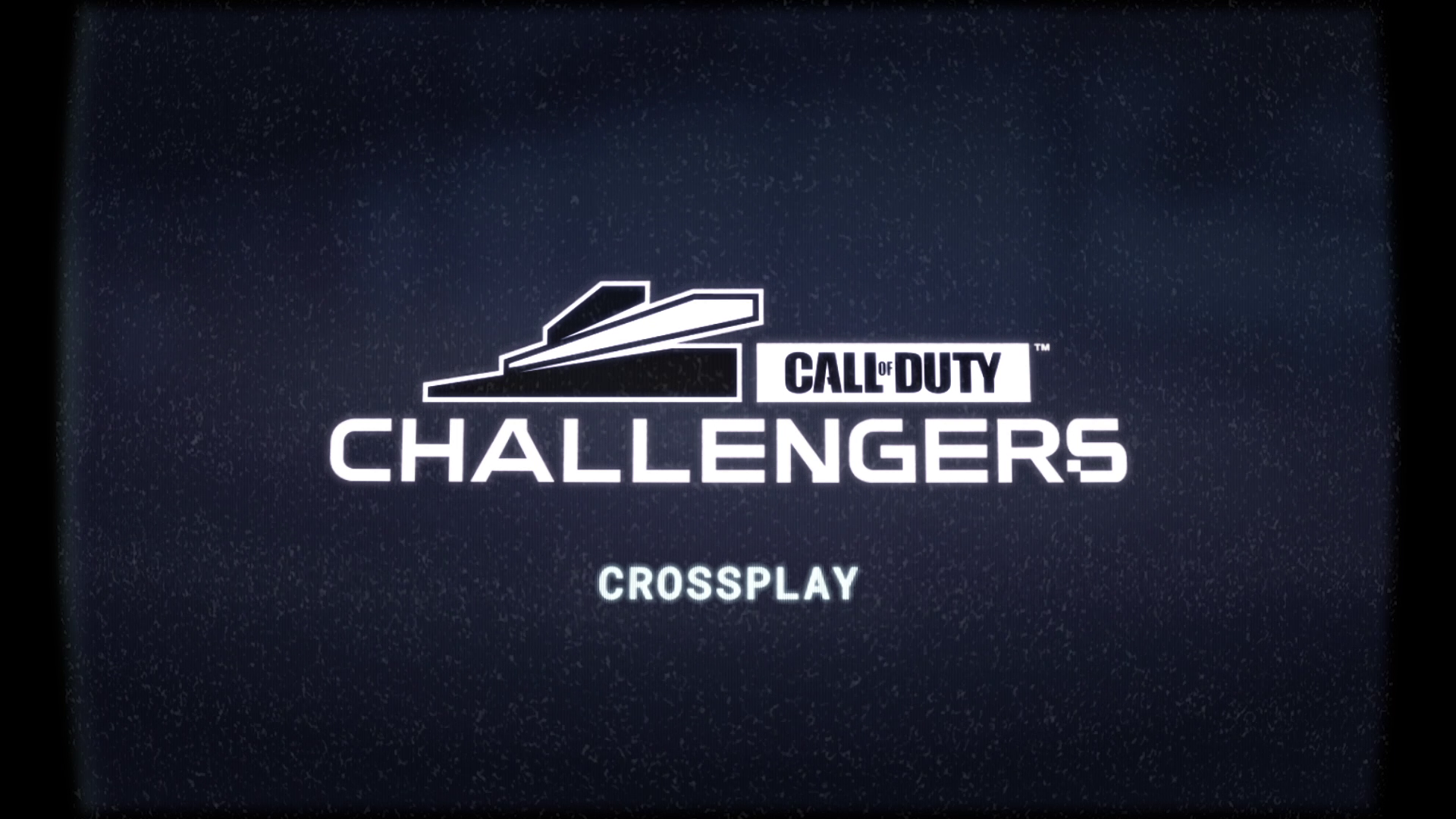 For the first time in Call of Duty esports history, competitors will be able to compete online in Call of Duty Challengers on their platform of choice across console and PC. We will continue to test platform hardware and make restrictions if necessary.
Players are required to use controllers. Mouse and keyboard peripherals will not be allowed.
Any LAN Challengers event that takes place during the season will be played on PC. Competitors may plug in their League-approved controller of choice.
More information on the 2021 season schedule to come. Stay tuned.
SOURCE: Call of Duty League
Call of Duty League won't expand to new teams for 2021 season
The Call of Duty League does not plan to expand beyond the 12 teams for the 2021 season, according to ESPN Esports.
ESPN reports that sources tell them the Call of Duty League made the decision to hold expansion for now because they want to work on showcasing the power of bringing the league to LAN. The 2020 season was switched to online due to the pandemic.
The Call of Duty League Commissioner has stated that there's a lot of interest from new city owners to join the league, but they don't plan to expand for the 2021 season.
In a press conference, Johanna Farris, Commissioner, said:
"We continue to see great demand for CDL coming in from a lot of different places which is always exciting to see," Call of Duty League commissioner Johanna Faries said Friday. "Breaking the viewership records that we've had with our playoffs run shows what the possibilities are for us in this nascent stage. However, our heads are currently down and focused on our 12 teams that have been with us since the beginning. We were oversubscribed with demand when we settled on our 12, and will do right by that demand at the appropriate time."
ESPN reports that the league intends to expand to new cities and markets for the 2022 season with new team sales set to begin in summer 2021.
It's not clear at this time which cities are interested in joining the league. So far, 11 cities are part of the league with 4 countries represented.
Activision Blizzard did not respond to request for a comment.
SOURCE: ESPN
Call of Duty League returns to 4v4 for 2021 season
The Call of Duty League has announced that the league will return to the 4v4 format for the 2021 season.
The news was announced in a teaser video posted to the CDL social channels titled "Season 2 Intel."
The 2021 season going back to 4v4 marks a return to the traditional Call of Duty esports format. The format was changed to 5v5 with Call of Duty: Black Ops 4 in 2018. Treyarch wanted to blend casual with competitive, and matched the standard game experience to esports.
In a post on the CDL site, the company confirms this decision was made after consulting the teams, players, and management.
With a new season comes new announcements across many fronts. Today we shared that we will be transitioning to starting roster sizes of four players per team for Season 2, marking a kind of 'return to our roots'. This decision was made in close collaboration with our teams and players, and it was not made lightly. We know that this transition also brings new implications for both pro and amateur players with rostermania season fast approaching. Over the course of the offseason, we will share more news regarding plans for the 2021 Season — including details on maps, modes, formats, schedule, and more.
More news on the 2021 season to come. Stay tuned.