Call of Duty: Mobile launches in China with over 70 million pre-registrations
Call of Duty: Mobile expands to one of the biggest mobile gaming markets in the world.
Call of Duty: Mobile has officially launched in one of the biggest mobile gaming markets: China.
The Call of Duty Mobile title, which is developed in partnership by Activision and Tencent, has been in authorization stages in China since its initial global launch in October 2019.
The game received government approval to launch in early August, and Tencent has been running exclusive closed internal tests on the game across mobile devices.
Now, on December 25, 2020, Tencent Timi Studio and Activision announced on their Weibo page that the game is available now.
Call of Duty: Mobile has been incredibly successful worldwide for Activision. The title has over 300 million downloads since its launch, excluding China's release. The game in China had over 70 million pre-registrations leading up to the launch day.
To celebrate this launch, Tencent partnered with local celebrities in China to release a new live action trailer for the Mobile game.
The Mobile title is developed by TIMI Studios, a Tencent production company, and published worldwide by Activision.
Call of Duty: Mobile is well on its way to become a billion dollar game of its down. The title has become an important part of Activision's Call of Duty unit as the company wants to bring new gamers into the Call of Duty world.
Best Man-O-War loadout for CoD: Mobile Season 2
Here are the best attachments and perks to run with Call of Duty Mobile's Man-O-War Assault Rifle in Season 2.
CoD: Mobile's Man-O-War is a dangerous Assault Rifle that comes with extremely high damage and impressive accuracy. Here are the best attachments and perks for it in Season 2.
There are various weapons in CoD: Mobile for you to choose from before jumping into battle. The Man-O-War Assault Rifle is at the top of our weapons tier list for Season 2, as it continues to dominate matches.
This compact weapon of mass destruction boasts impressively high DPS, manageable recoil, and almost precise accuracy, making it the best gun that you can carry in Season 2. You can further enhance it with our loadout.
Best Man-O-War attachments for CoD: Mobile
Muzzle: OWC Compensator
Barrel: OWC Ranger
Laser: OWC Laser – Tactical
Underbarrel: Strike Foregrip
Rear Grip: Granulated Grip Tape
Our loadout will focus on boosting the Man-O-War's accuracy and effective damage range. We'll start off with the OWC Compensator that will help reduce the Assault Rifle's lateral recoil while also reigning in Vertical Recoil Control.
The muzzle will have the adverse effect of reducing the weapon's ADS bullet spread accuracy, but we'll make up for that by equipping the OWC Ranger barrel. This will also improve the effective damage range.
Equipping the OWC Tactical Laser will help with accuracy during medium-range engagements, and will complement the Man-O-War's movement speed when using ADS. However, the laser can give away your location so be careful.
The Strike Foregrip Provides vertical recoil control and increased accuracy when ADS'ing, but at the cost of a slight reduction in mobility. However, this is weapon already has the highest mobility, so this won't matter much.
Finally, we'll cap off this loadout with the Granulated Grip Tape to improve aiming stability and aim walking steadiness so that you're able to pick off enemies from a distance.
Best perks to use with Man-O-War in CoD: Mobile
Red Perk: Lightweight
Green Perk: Toughness
Blue Perk: Dead Silence
Lightweight gives a 10% boost to your sprinting speed, which will allow you to get yourself out of intense combat situations quickly. If you do get hit, then the Toughness perk will reduce your flinch, allowing you to keep your aim.
Finally, Dead Silence will allow you to move throughout the map undetected. You can use this to your advantage and flank the enemy.
How to unlock the Man-O-War in CoD: Mobile
In Season 2, this powerful Assault Rifle will become unlocked once you reach player Level 52. You can get to this rank by jumping into various games of CoD: Mobile, and playing well in them. You'll get there quicker by securing victories.
Best Man-O-War Alternatives in CoD: Mobile Season 2
If you haven't unlocked the Man-O-War yet, or you're looking for other options, there are plenty of other Assault Rifles to try out. The DR-H has a superb fire rate for an Assault Rifle and packs an incredible punch.
The ASM10 also comes with impressive rounds that are capable of obliterating your enemies with just a few hits.
Image Credit: Activision
CoD Mobile World Championships returns in 2021: dates, prize pool, more
Activision have confirmed that the Call of Duty: Mobile World Championships is returning in 2021 with prize pool of over $2 million.
Activision has announced that the Call of Duty: Mobile World Championships will be returning on June 3rd, 2021.
Competitive Call of Duty has been taking the esports world by storm with the Call of Duty League bringing in thousands of viewers and competitive Warzone dominating Twitch. After 2020's Championship finals were canceled, Activision are looking to bring even more players into the Call of Duty esports fold by bringing back CoD Mobile's World Championships in 2021.
On April 14, Call of Duty Mobile's Twitter account announced, "We are thrilled to announce the return of the Call of Duty: Mobile World Championship Presented by Sony beginning June 3rd!"
CoD Mobile confirmed via Business Wire that starting June 3, eligible players from CoD Mobile's Ranked Mode will be able to compete for in-game rewards and attempt to take home a share of the over $2 million (USD) prize pool. The Championship is open to entrants from around the world and there will also be other upcoming tournaments, the details of which will be released soon.
Matt Lewis, the Vice President of CoD Mobile at Activision, said: "The momentum worldwide for Call of Duty: Mobile is incredible as our players continue to have a great time playing. Picking up from last year's competition, we've increased the prize money up for grabs and number of teams that can qualify, so there are even more reasons for fans to prove they've got what it takes to be the best."
CoD Mobile's World Championships will be broadcasted on their new YouTube channel, Call of Duty: Mobile Esports. You will be able to watch your favorite players compete for a slice of the massive prize pool through this YouTube channel.
Now is the time to start grinding CoD Mobile's Ranked Mode, as you could be in with a chance of taking home in-game rewards and a share of the £2 million prize pool.
Image Credit: Activision
CoD: Mobile Season 3 Tokyo Escape: Battle Pass tiers, skins & rewards
CoD: Mobile Season 3 is almost here, and this is every reward that you can get your hands on in the Battle Pass.
Call of Duty: Mobile Season 3, titled Tokyo Escape, is right around the corner, and it will bring plenty of cool new content, including weapon blueprints, skins, operators, and more.
The developers of CoD: Mobile bring a plethora of new content to the game in each season keep it fresh, including new maps, modes, characters, weapons, and more. Now, another major update for the battle royale is almost here.
Season 3 of CoD: Mobile is officially titled Tokyo Escape, and the developers have detailed what we can expect in terms of new content. There are brand-new weapon blueprints, skins, operators, and Battle Pass rewards.
When does CoD: Mobile Season 3 start?
As the name implies, Tokyo Escape will prominently feature a Japanese setting, which is new for the battle royale. The developers have revealed that CoD: Mobile Season 3 is set to go live at 5 pm PT on April 17, 2021.
The Battle Pass will bring new additions to the battle royale, as you'll have the opportunity to try out new Multiplayer maps, game modes and challenges, while earning free rewards through ranking up in the game.
Free Battle Pass rewards: PP19 Bizon SMG
One of the new Free Battle Pass rewards is the PP19 Bizon. This powerful automatic Submachine Gun is capable of dishing a ton of damage, and its biggest draw is the high-capacity helical magazine that lets you defeat several enemies before reloading.
It has also appeared in other Call of Duty titles like Warzone, where its become renowned for its low recoil that allows you to hit foes consistently. You can also unlock a new Operator Skill Bull Charge in the Battle Pass.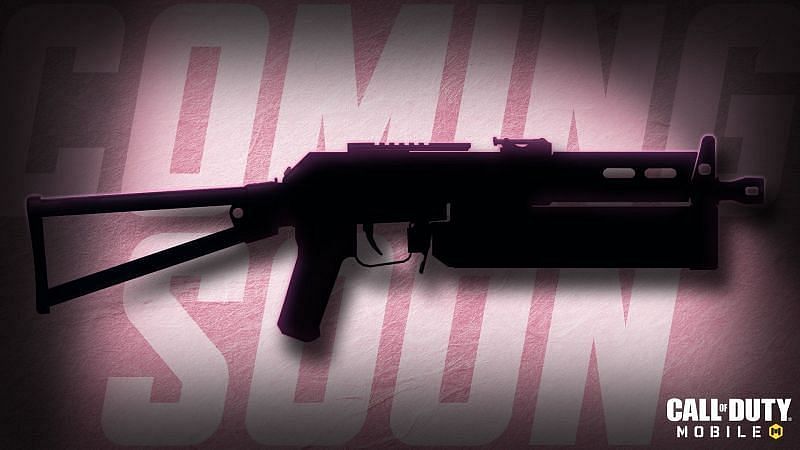 Premium Pass rewards: Epic Characters and Weapons
The Tokyo Escape Premium Pass will contain Epic rewards that can unlock while ranking up to 50 tiers of the Battle Pass. This includes various Battle Pass Operators, weapons, and in-game accessories.
We'll go over the complete list of what you can unlock:
Epic Characters
Takeo – Sensei
Hidora – The Boss
Zero – Escape
Spectre – Ninja
Epic Weapon Blueprints
QXR – Scorching Sun
Type 25 – Oni
ASM10 – Scabbard
RUS-79U – Karuta
PP19 Bizon – Yokai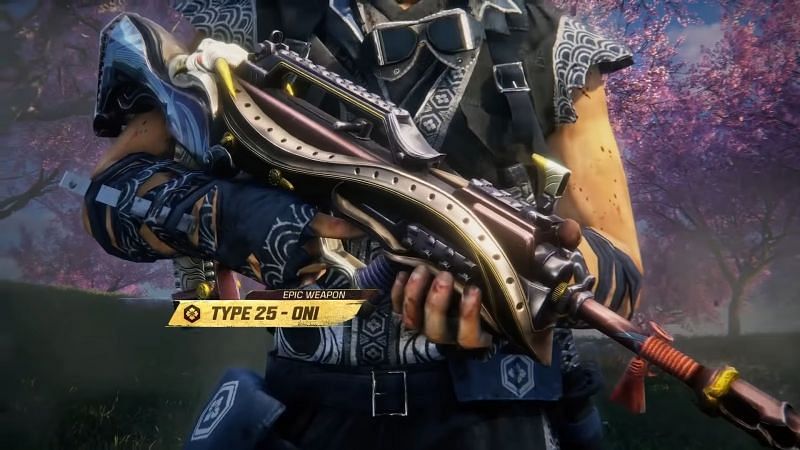 Epic Accessories
Epic Backpack – Backpack – Kendo
Epic Emote – "Way of the Sword" emote
Epic Avatar – The Boss
Epic Frame – Samurai Frame
Aside from these, you'll also have the chance to get your hands on the Legendary Calling Card, Showdown.
If you purchase the Battle Pass Bundles, you will also a few other neat items:
Base Melee – Pendragon
Avatar – Golden Dragon
Frame – Serpant Frame
Charm – Auspicious
That covers everything that has been revealed about the CoD: Mobile Season 3 Battle Pass so far. While the exact ending date isn't known, we expect Tokyo Escape to come to a close sometime during May.
There are also plenty of new additions such as new maps and multiplayer modes that you can check out in our Tokyo Escape guide.
Image Credits: Activision