Call of Duty: Modern Warfare 2v2 Open PS4 Alpha Day 2 Recap
Infinity Ward has posted on Reddit a recap of some of the fixes that are now live for the Call of Duty: Modern Warfare 2v2 Alpha on PS4, a list of what the feedback that they are aware of, alongside a preview of some new content coming this weekend as the Alpha continues.
The studio has confirmed that the Stack map for the Gunfight mode is on the way this weekend, alongside some variations of the 2v2 mode to bring new play styles and weapon choices.
From Infinity Ward:
We're only on day two of the 2v2 Gunfight Open Alpha on PS4 and the response we've received from you, the community, has been incredible. Your feedback and suggestions are being heard by everyone at the studio, so thank you and please keep them coming!
And let's not forget that Gunfight is only a small slice of what our Multiplayer experience has to offer, so every Tweet, comment, post, and video you make helps us make the game that much better as we march towards the Multiplayer Beta coming in September.
Now, back to the Alpha. We know there's been some confusion around whether or not you'll need to preorder the game or have PlayStation Plus in order to download and play in the Alpha. To answer simply, nope! The 2v2 Gunfight Alpha is FREE and open to anyone who owns a PlayStation, no strings attached!
With that, we're excited to share several updates based on your valuable feedback and bug reporting, so let's jump in with some fixes and new content we're adding to the game TODAY.
Fixes That Are Currently Live:
Docks: A new 2v2 map is now in rotation! When we pushed the playlist update live earlier today, players were unable to connect to online services as a result. As of now, connection issues should be recovering, so thank you all for your patience as we worked through this.
M19 Pistol: Damage increased at longer ranges (now a minimum 5 shot kill instead of 6)
Improved Idle Player Handling (AFK): If at the end of a match you have not touched your controller within two rounds, you'll be removed from matchmaking.
Improved matchmaking for solo microphone users – you're now much more likely to find a teammate with a microphone.
Feedback We're Working On:
This doesn't begin to cover all of the feedback you've sent us of course, but here are some updates on a few we've frequently been seeing.
Settings not saving in the options menu: This can be resolved by making sure you aren't logged in with multiple PSN accounts or profiles.
Audio Mix: While in the Audio tab of the Settings menu, you can set your mix preset and adjust some basic volume tuners. We recommend using Headphone 1, TV1, or Infinity Ward Mix for the best experience.
Player and Enemy Footsteps: Audio for first-person footsteps has been lowered and falloff audio for enemy footsteps has been raised. You'll hear these changes in the upcoming Beta.
Look Sensitivity: The default setting is currently set at Medium 3. Make sure you jump into your settings and adjust your sensitivity to fit your playstyle before heading into a match.
Enemy Nameplate Visibility: We've seen a lot of comments about how the enemy nameplate is sometimes visible behind cover and can make shooting at long distances a bit distracting. This is something we're keeping an eye on and will continue to monitor as we move towards Beta.
Black and White Screen At Low Health: In Gunfight, you only have one life and no health regeneration. If you've been hit and are at less than 25 health, your screen will flash black and white to visually show you that your life could end fairly quickly with another blow.
"Proper English Welcome!" : This dialogue is currently playing too frequently at the beginning of each match. We'll be tuning this to happen less often during the Beta.
Keyboard and Mouse Settings: These settings are not fully fleshed out in the Alpha. You'll have more options, including key binding, when we hit the Beta in September.
Matchmaking and Faction Names Are Barely Visible: While in matchmaking, the text for "Searching for a Match" along with both Faction names are barely visible in the lobby. These will be easier to read in the Beta.
Scopes on Shotguns: They can be pretty powerful, especially from across the map. The one you're playing with in Gunfight, the 725, is a longer barrel shotgun with a tighter shot pattern. We'll update the text in the loadout menu to reflect that it has a much longer range than a regular shotgun.
Upcoming!
We aren't done yet! As we roll into the weekend, we'll be adding yet another new map and a Gunfight variant into the rotation!
MAP: STACK
2v2 "Pickup" Variant
The rules are the same, but this time you'll only spawn with a pistol. Weapons, lethals, and tacticals are randomly spread in the map, so you'll need to pickup your loadout as you fight to stay alive!
Again, THANK YOU. We're thankful to have a community that is so passionate about what we're doing, and we couldn't be more grateful to have you with us every step of the way. We'll continue to update you with known bugs and planned fixes each day during the Alpha, so please be sure to check back for more information and follow us on Twitter, @InfinityWard, where we'll be sharing your best clips, answering questions, and more.
SOURCE: Reddit
Modern Warfare & Warzone Season 6: Date, Subway, & Operators
Activision and Infinity Ward announced that Season 6 for Modern Warfare and Warzone begins on Tuesday, September 29.
The company released a new cinematic trailer for Season 6, unveiling the new operators coming including Farrah and Nikolai.
The trailer also revealed the new Subway system coming to Warzone, allowing players a new way to traverse the map as they play.
Here's a look at the Subway system:
Trailer:
The Call of Duty blog has provided more details on what to expect from the two new Operators, who are part of the upcoming Season 6 Battle Pass.
Farah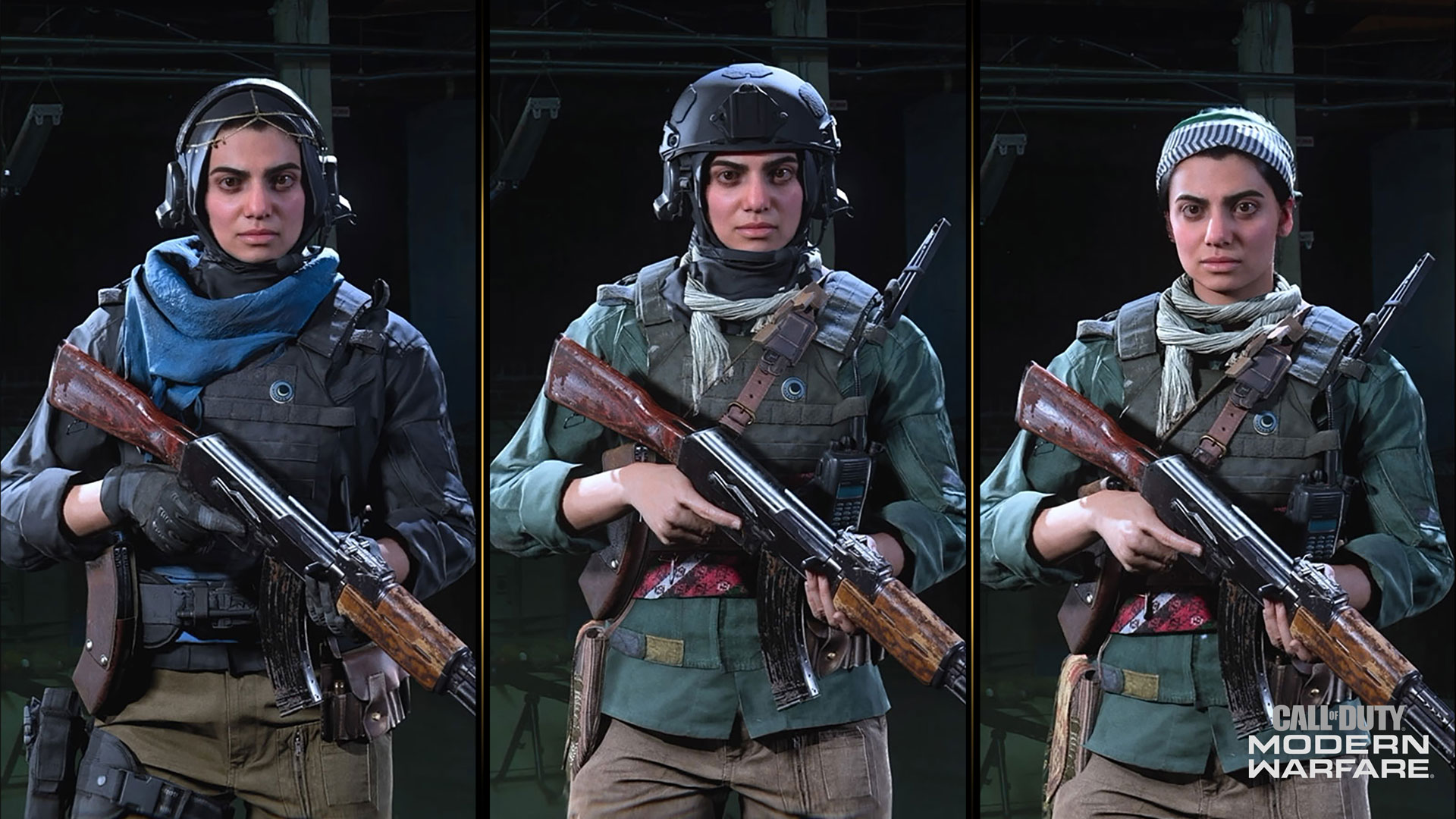 "This occupation must end. That we can all agree on, yes?"
The founder and Commander of the Urzikstani Liberation Force, Farah, grew up a fighter after surviving imprisonment by Roman Barkov. She's an exceptional soldier and leader that's known a lifetime of war. Her skills have been further honed with additional training with the SAS, and she's led dangerous missions to fight off Al-Qatala forces and other regimes stationed in her country.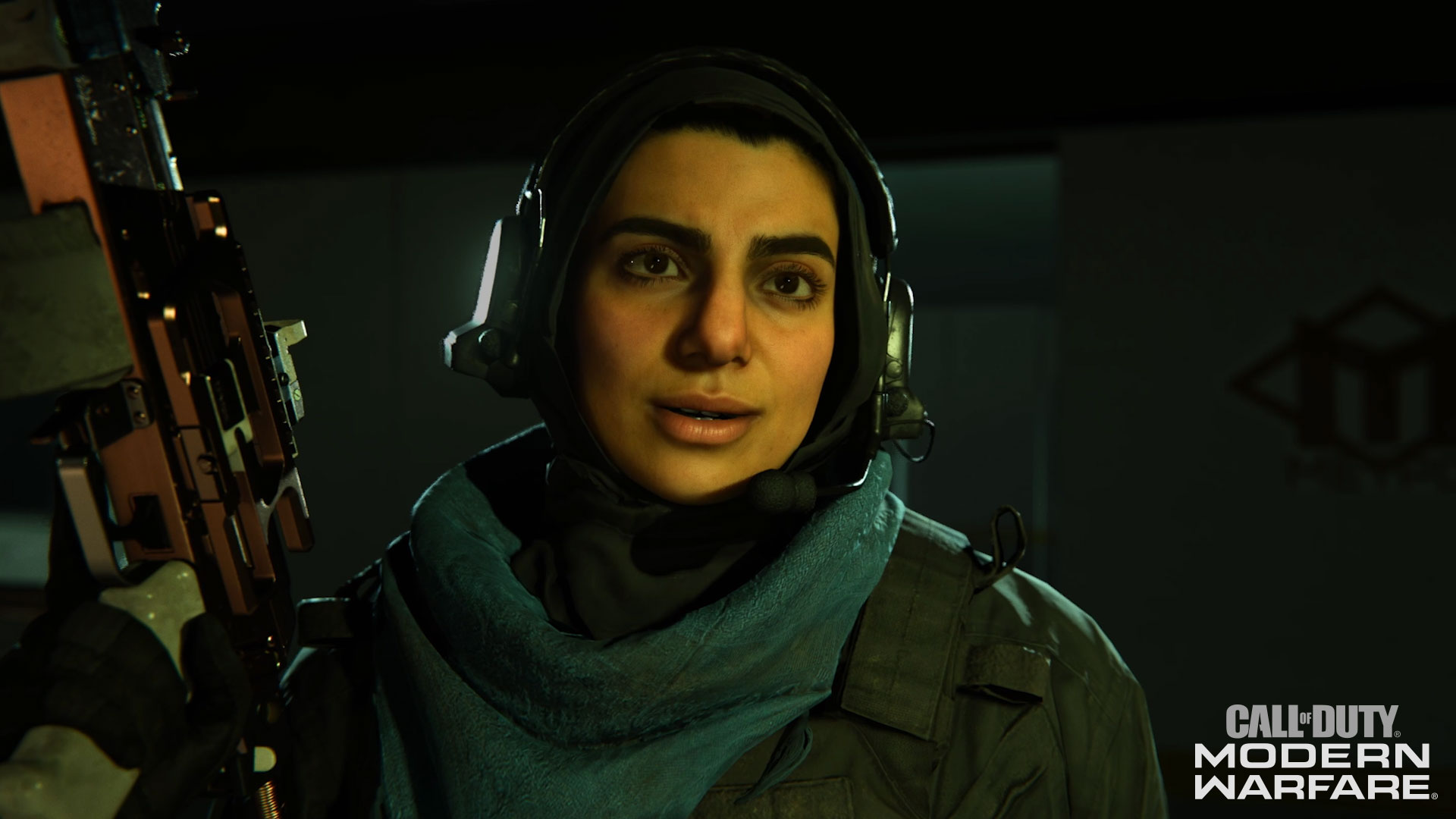 Following the events of Campaign, Farah joins the Chimera of the Allegiance reuniting with Iskra, a former scout of hers. Farah is instantly unlocked at Tier 0 of the Season Six Battle Pass. In addition to Farah's base skin, players can earn additional skins and other rewards by completing her Operator Missions.
Nikolai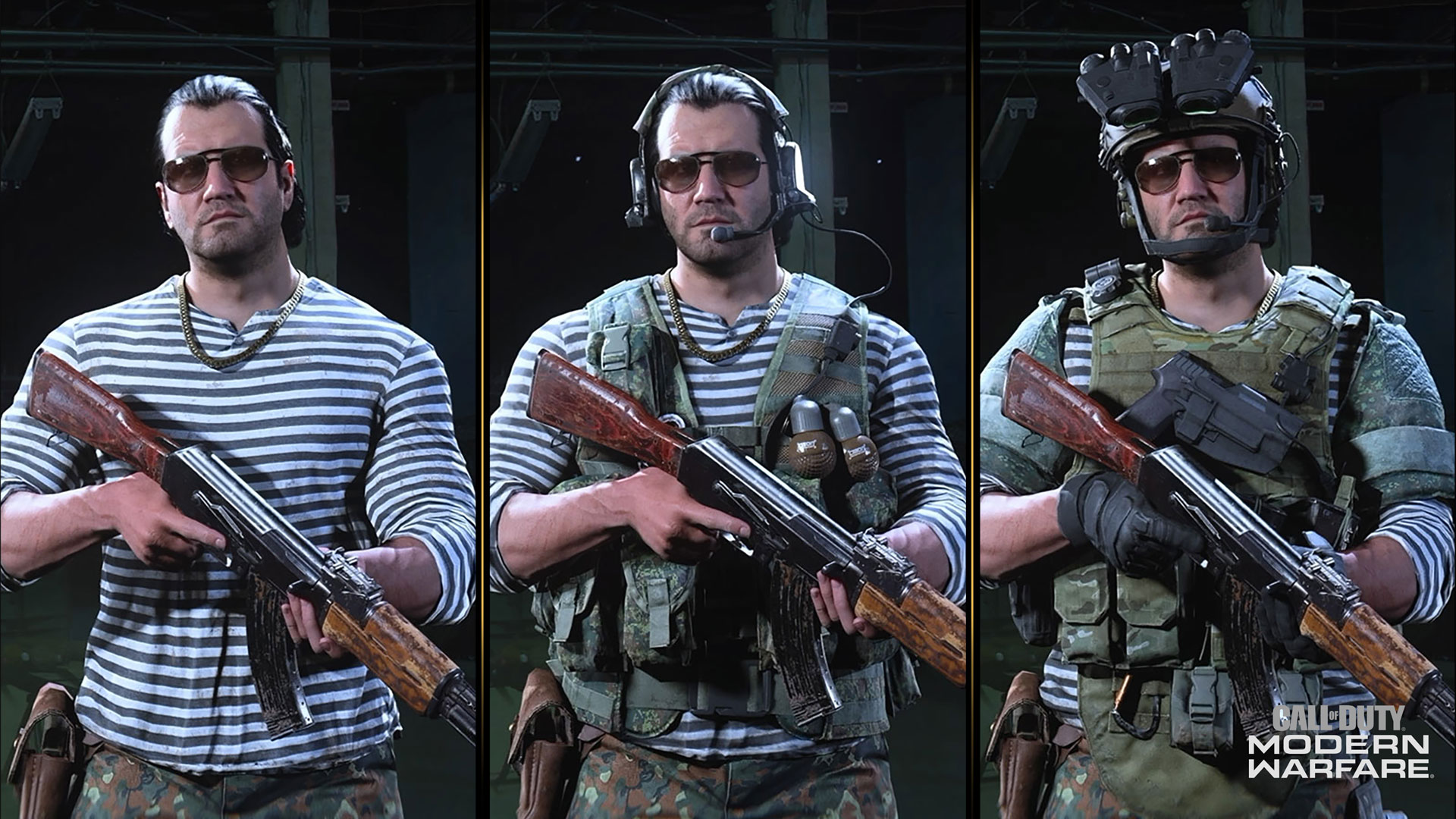 "Nikolai, you've been a bad boy." "From you that's a compliment."
Nikolai is the leader of the Chimera, a PMC within the Allegiance. A long-time friend to Captain Price, Nikolai initially worked with Price, Kamarov, and Kate Laswell to build the Armistice to stop the rise of a new AQ. After the Armisitice collapse, Nikolai now takes the battle in his own hands to stop Zakhaev.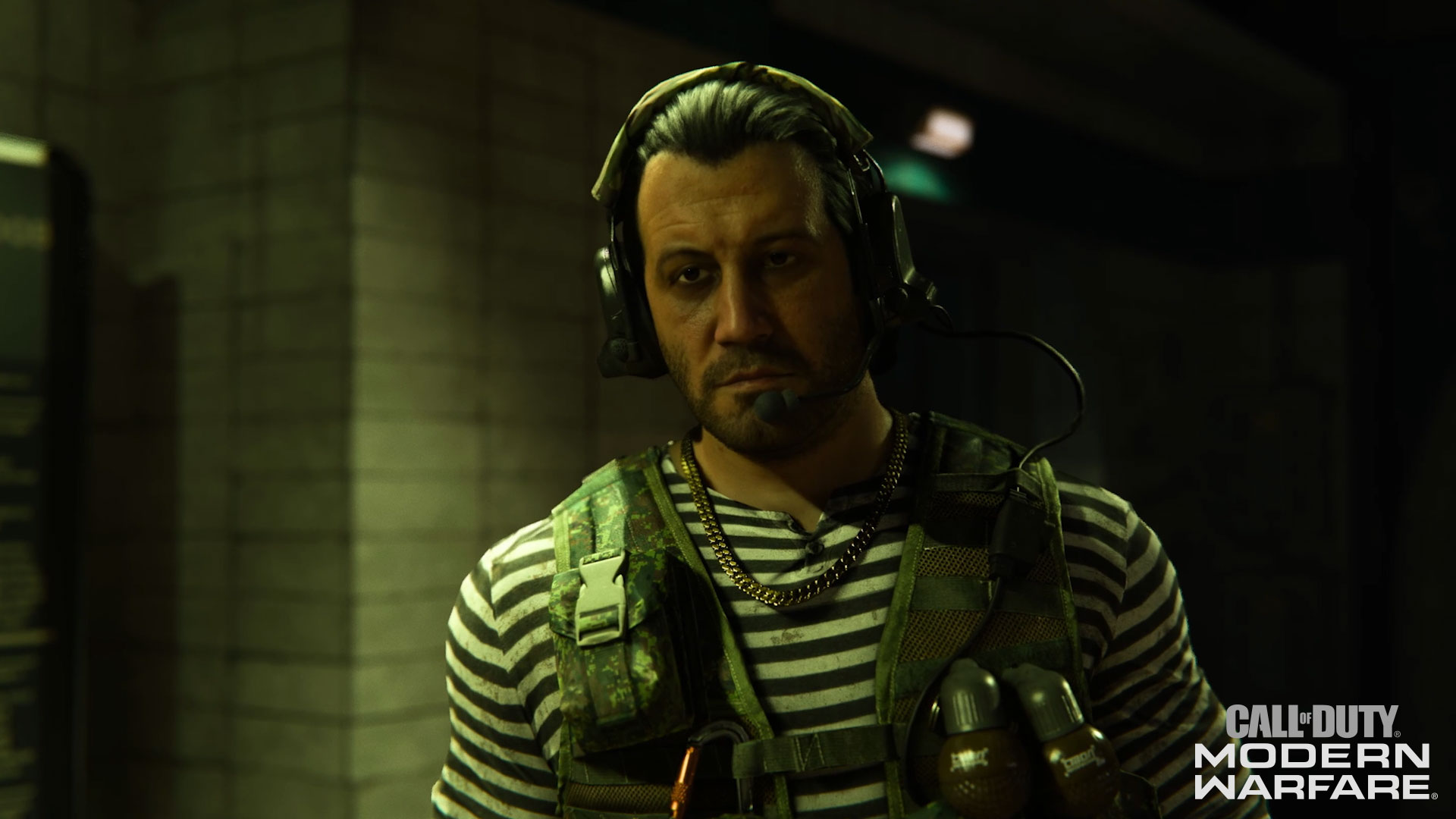 Nikolai is a Russian patriot at heart with a deep love for his country only matched by his love for weaponry. He's known as a fixer and can acquire most anything, anywhere. Despite his murky background, he'll always choose what's right when it counts. Nikolai is unlocked at Tier 100 of the Season Six Battle Pass. Players can complete Operator Missions to earn additional skins for Nikolai and other rewards.
Season 6 will begin on Sept. 29 on PlayStation 4, Xbox One, and PC. Alongside the new content teased in the trailer, there will also be more to come in MP.
Stay tuned for the latest on Season 6.
This Week in Modern Warfare & Warzone: 2XP & Store Bundles
Call of Duty Blog has posted the latest This Week in Call of Duty post highlighting what players can expect in Call of Duty: Modern Warfare and Warzone for the week of September 21.
This week sees 24/7 Shipment and 24/7 Shoot House, and new playlists Deathmatch Domination + Drop Zone, alongside Gunfight 3v3 Snipers.
And, in Warzone, Warzone Mini Royale Trios is available.
This is also the final week of Season 5 in Modern Warfare & Warzone. Season 6 is set to begin Sept. 29, so Infinity Ward will add Double XP, Double Weapon XP, and 2X Tier Progression starting Friday, Sept. 25 at 10AM PT and ending with the Season 5 end.
This week will also see new store bundles for fans to pick up who want to customize their operators and weapons, including the Tracer Anime Pack and new Alex Bundle.
Here's the breakdown from Activision Blog:
Modern Warfare®
This week the Shoot the Ship-tember playlist is breaking off into 24/7 Shoot House and 24/7 Shipment, players can battle in a trio in Gunfight 3v3 Snipers, experience an objective moshpit in Deathmatch Domination + Drop Zone, and play in the weekend only Warzone mode – Mini Royale Trios. Plus, players will get Double XP, Double Weapon XP, and Double Battle Pass progression earn rate starting this weekend!
A double dose of objective fun is available in the Deathmatch Domination + Drop Zone mosh pit. In Deathmatch Domination, earn points for capturing objective and eliminating enemy players so OBJ and slayers can earn score. In Drop Zone, hold the objective to receive the gift of Care Packages and a flurry of Killstreaks that keeps the match interesting. All Care Packages are up for grabs, it just takes longer to capture enemy packages, but good things are worth the wait.
Get with your squad and battle in Gunfight 3v3 Snipers. Map knowledge is key to success in this sniper shoot-out as is teammate communication. Make callouts and watch the flag during Overtime. Pro-tip: Consider closing the distance and performing a Finishing Move while the enemy reloads for an epic Killcam.
Get a new look for Ghost in the 'Beyond the Pale' bundle with his 'Dreadwood' skin. The bundle also includes two Legendary blueprints – the Spanish Moss and Old Road – a watch, calling card, emblem, spray, quip, weapon charm, and gesture.
Put the enemy on notice with the 'Notice Me: IV' bundle. It's included blueprint, Showcase, deals high damage and has extra oomph in both the range in accuracy category making this a sniper rifle worth noticing. In addition to the Epic Showcase sniper blueprint, players will also get a weapon charm, calling card, and emblem when they pick up the bundle in Store.
This weekend only, battle in Warzone Mini Royale Trios. A short, sweet, and intense variant, Mini Royale likens the experience to the first and final minutes of a standard Battle Royale match. Other Warzone playlists available throughout the week include Battle Royale Solos, Duos, Trios, and Quads and Plunder Quads. Then hop over to Multiplayer to choose between 24/7 Shipment or 24/7 Shoot House for your close quarters mosh pit mayhem. Whichever mode you choose, you'll get Double XP, Double Weapon XP, and Double Battle Pass progression earn rate starting on September 25 at 10AM PT to September 28 at 10AM PT.
SOURCE: Call of Duty Blog
Modern Warfare & Warzone Season 6 start date confirmed
There's been a lot of confusion around if there would be a Season 6 for Call of Duty: Modern Warfare & Warzone, but now it's officially confirmed.
The Call of Duty League team, Minnesota ROKKR, has tweeted out that they're hosting a CDL Pros & content creators Warzone event for Season 6.
Season 6 in Modern Warfare and Warzone will begin on Tuesday, September 29.
There's no news yet on what the Season will include in the content.
The Season will of course include a new Battle Pass, new MP content, and new Warzone content, but specifics have not been announced.
Stay tuned for the latest news on Modern Warfare and Warzone Season 6 as Sept. 29 approaches.