Modern Warfare and Warzone Season 4 Reloaded: New Modes, Weapons, And More
Activision has just announced Call of Duty: Modern Warfare and Season 4 Reloaded.
This is the mid-Season update for Call of Duty: Modern Warfare and Warzone, which will go live with a new update coming June 29 at 11PM PT.
The new mid-Season update brings 200 player mode for Warzone, a new Sniper in MP and Warzone, a new MP map, a new Operator, new contracts and modes in Warzone, and a new MP mode.
Season 4 Reloaded Roadmap: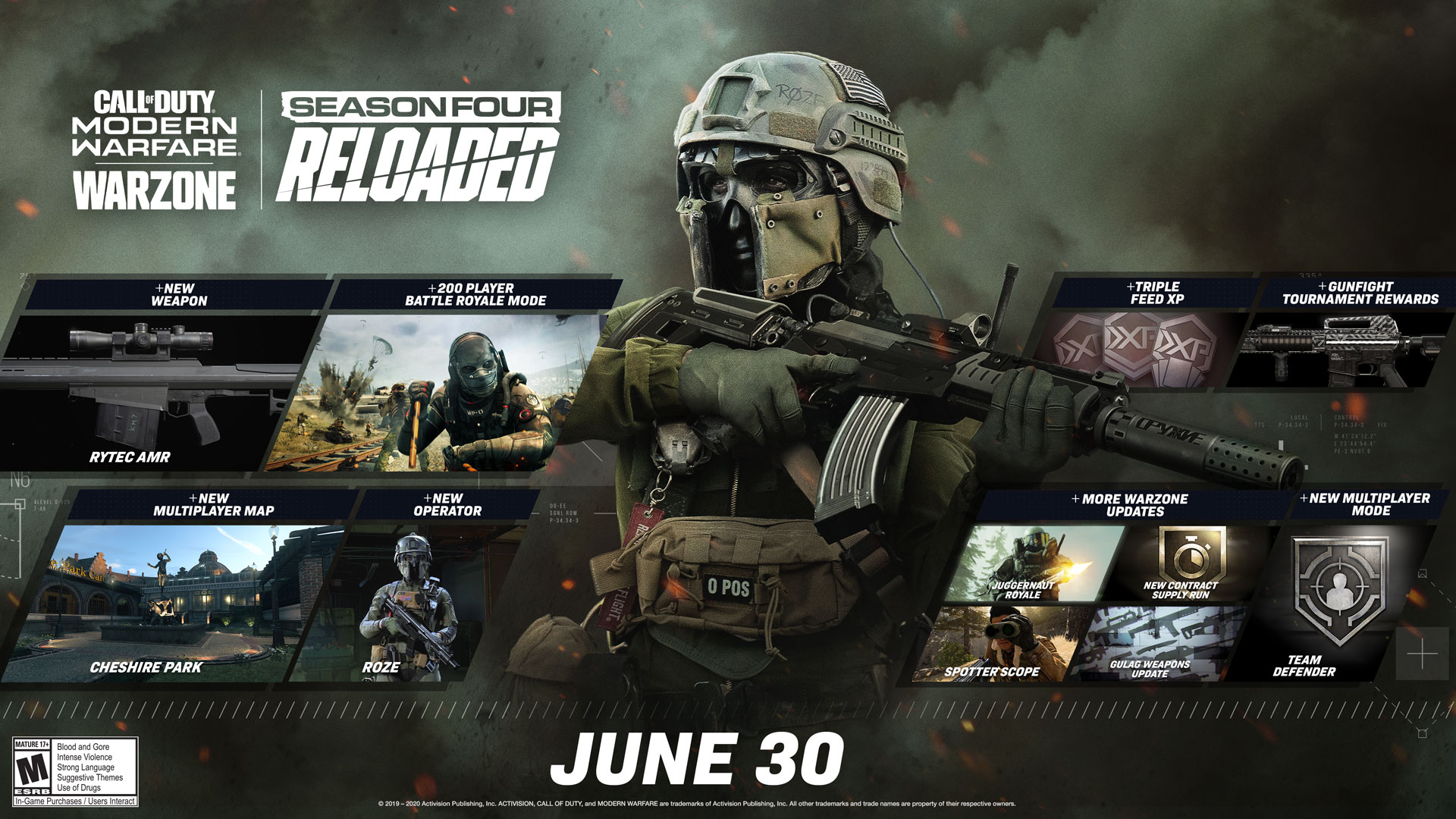 Here's the full breakdown of what's new:
200-Player Warzone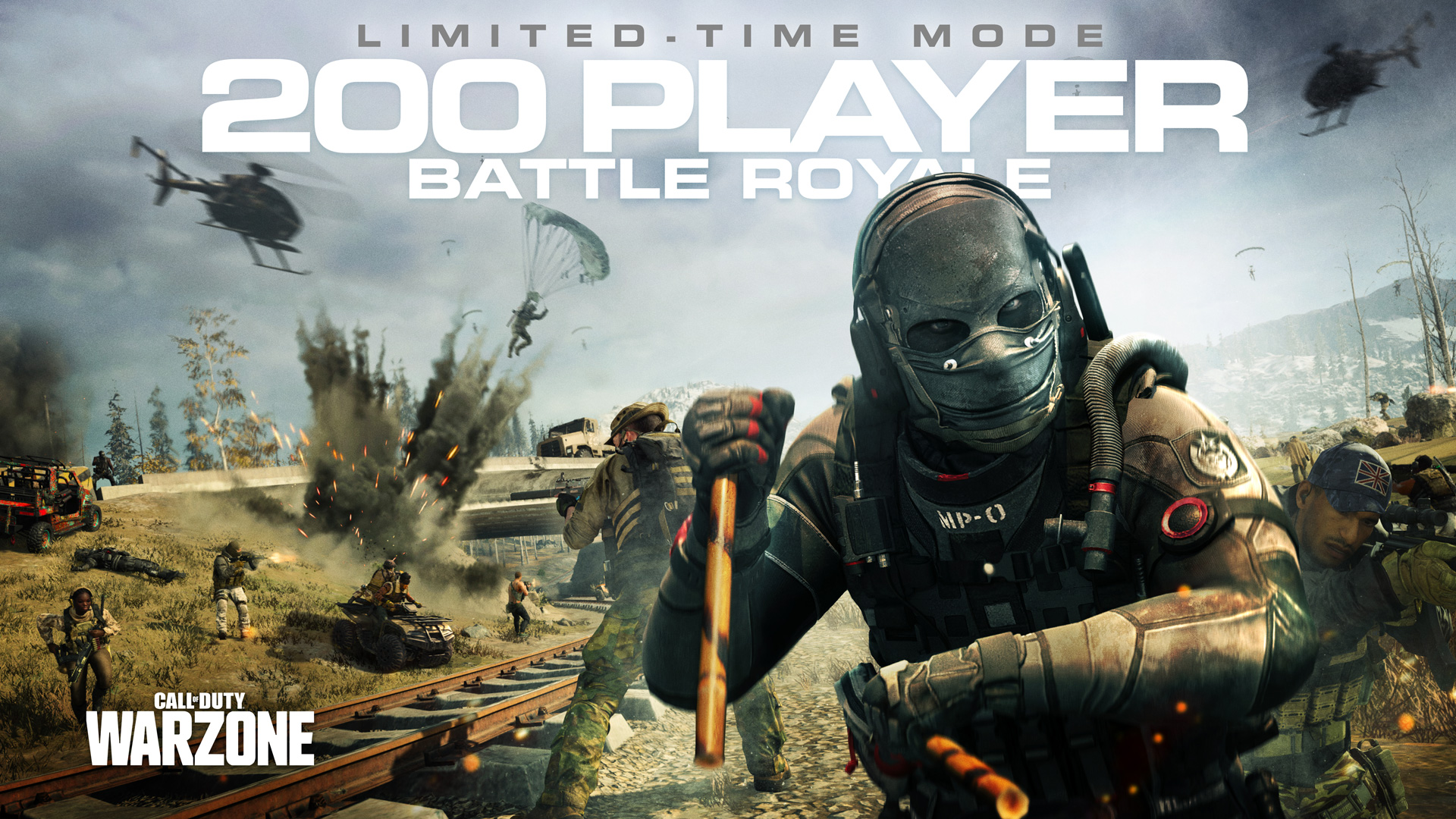 With this update, Verdansk will now be able to hold up to 200 players in Battle Royale Quads. That means 50 Quads of Operators fighting each other and the encroaching circle collapse.
This new player count makes Warzone an even bigger Battle Royale experience, so get ready to drop in alongside 199 other members of this millions-strong community to cause havoc!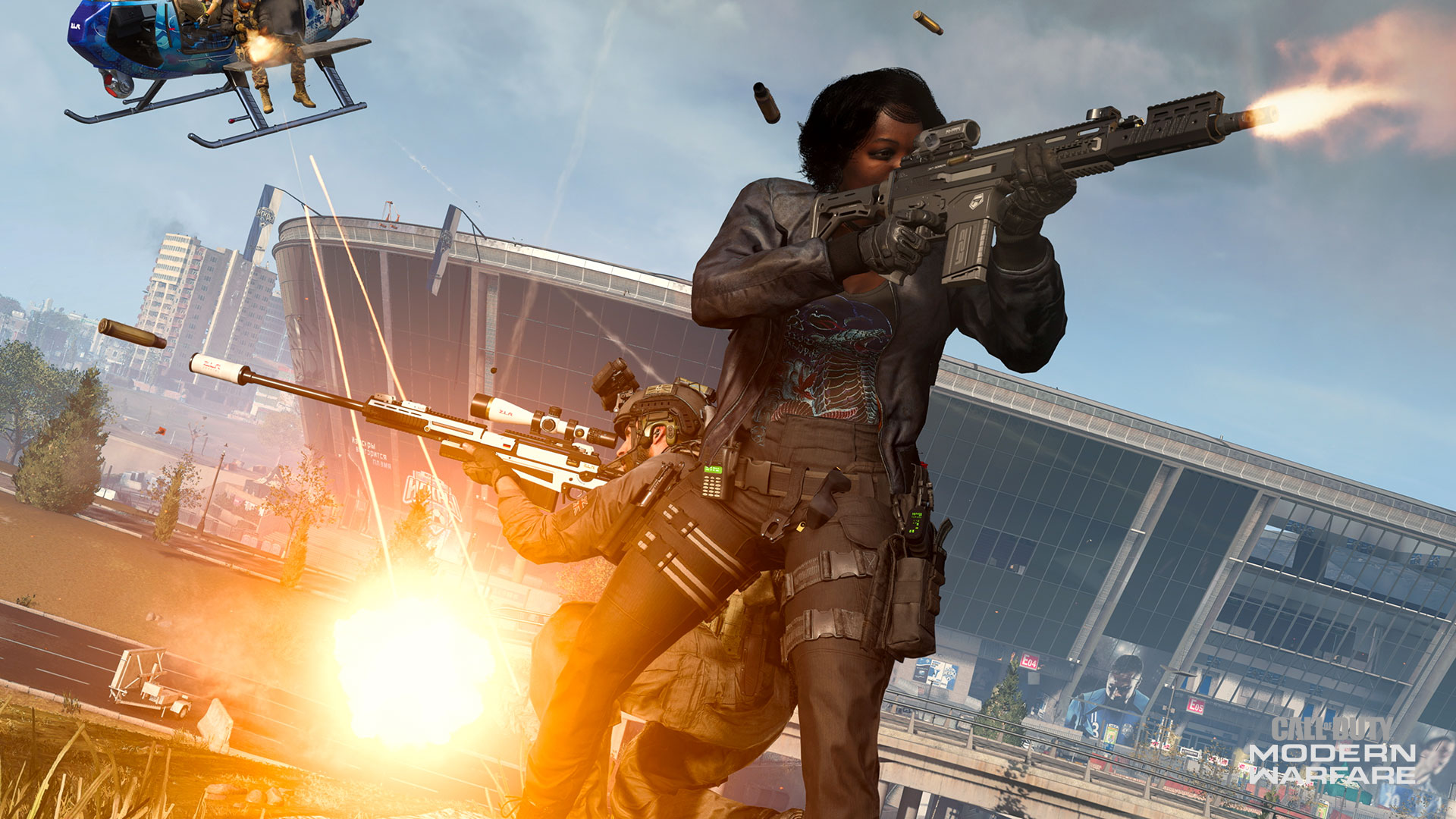 Download Instructions
Please note that the Season Four Reloaded update will have a download size of approximately 22-36 GB for owners of the full version of Modern Warfare. Console owners must install a secondary download of approximately 3.5GB, then reboot the game to access Multiplayer, if desired. A reminder, console players can choose also to uninstall/remove other data packs (e.g. Special Operations), if no longer needed for a smaller overall file size. For detailed information on uninstalling/removing other data packs, read this article.
Once the Season Four Reloaded update is fully completed, it should minimally increase the overall digital footprint of the full version of Modern Warfare.
Existing free-to-play Warzone players will have a download size of approximately 22GB-30GB, once finished there will be a reduction to the overall footprint on their machines.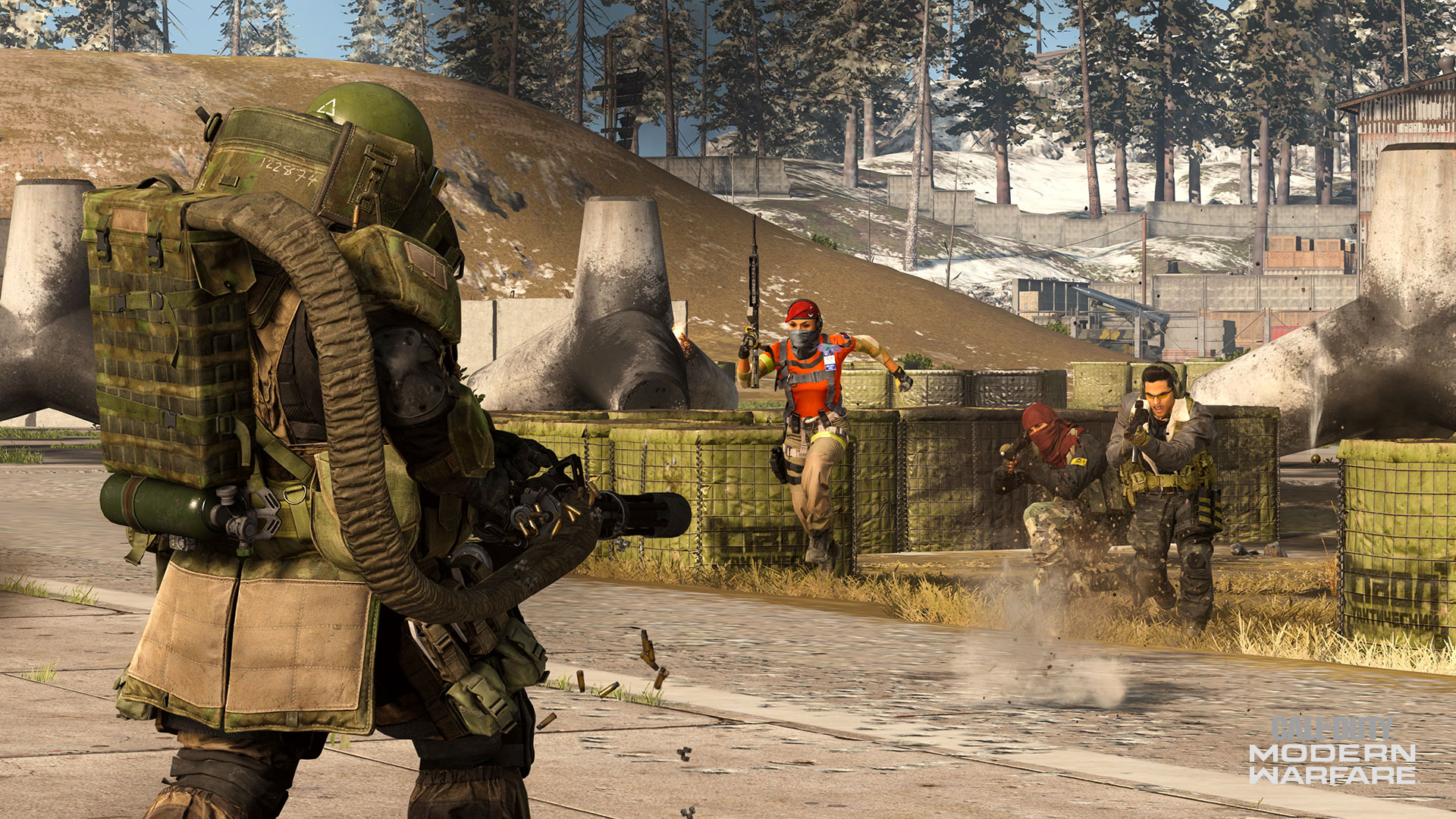 In-Match Contract, Modes, and Spotter Scope
That's not the only new intel we have on Verdansk:
While travelling and fighting your way through the Warzone, be on the lookout for Supply Run Contracts. Upon activation, you and your squad (if applicable) will be directed to a nearby Buy Station. Reach it within the time limit to get a discount on Buy Station purchases.
Our recommendation? Two feet can only get you to a Buy Station fast enough, so consider alternate modes of transportation.
Ready up with a Juggernaut Suit in the Juggernaut Royale mode. Find one of the airdropped care packages to become the Juggernaut and use the mini-gun to attack enemies and vehicles. Once a Juggernaut is sent to the Gulag, a new Juggernaut care package will drop on the map, so do your best to capture the suit and take on any squad that stands in your way.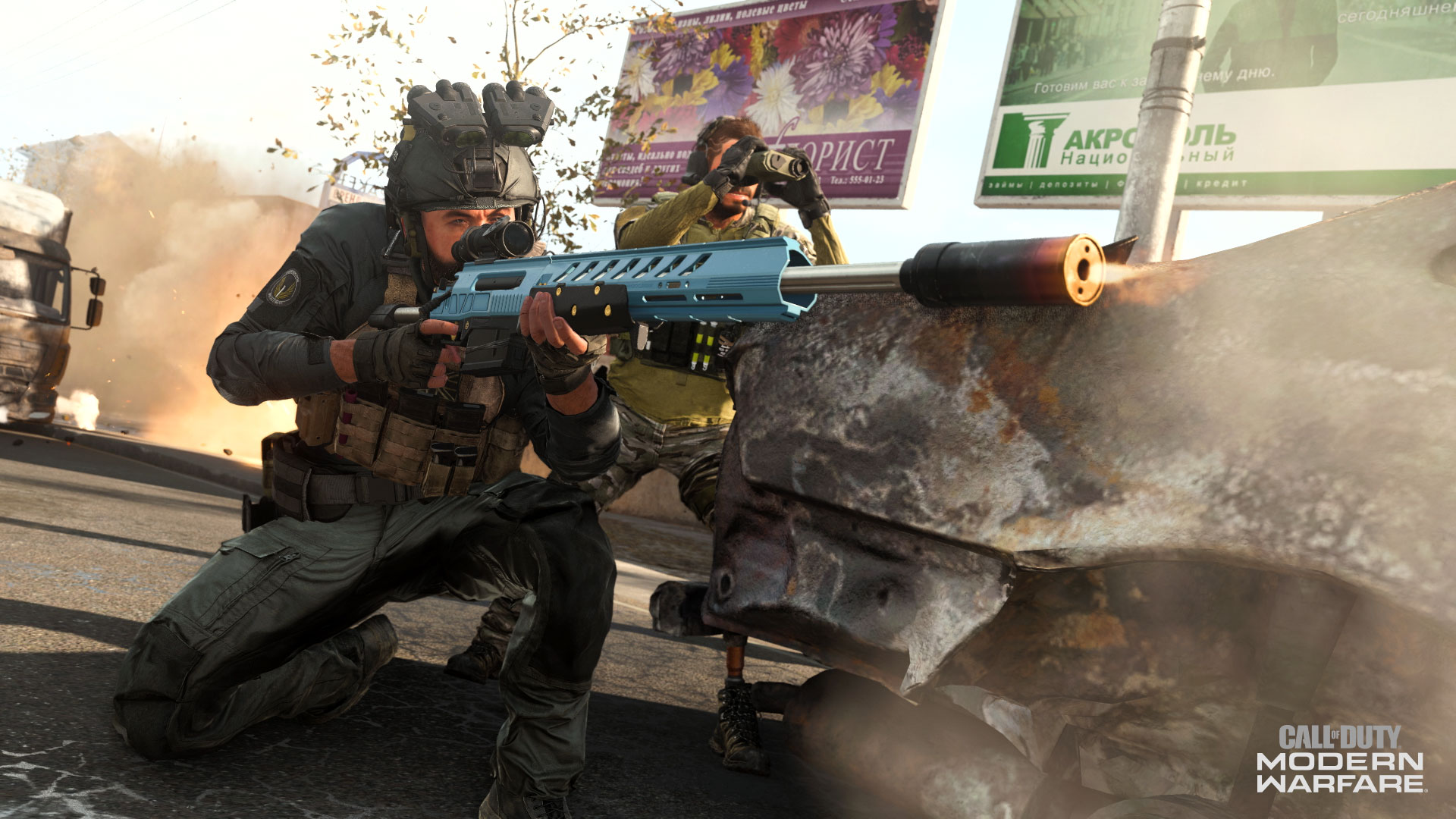 There's a new piece of gear around Verdansk: the Spotter Scope.
Think of this as a high-powered scope without the glint; this re-usable scope allows you to scan the environment around you and mark enemies without being detected. Perfect for scouting ahead, the Spotter Scope is a great tool for Operators who want to plan their next move while keeping a low profile.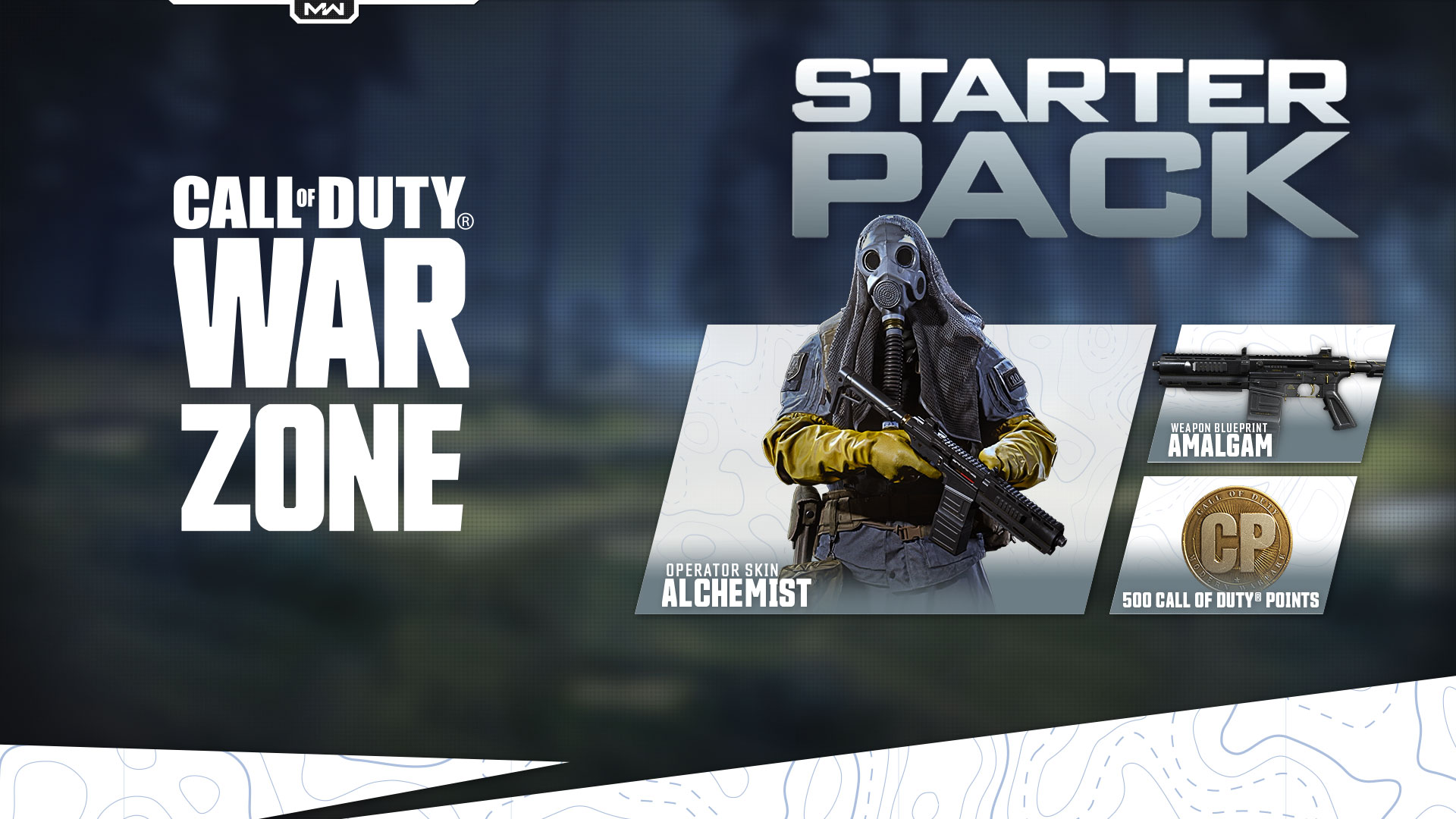 Warzone Starter Pack
Just joined the fight? All Warzone players can pick up the Warzone Starter Pack to get a jump-start off the Cargo Plane into Verdansk.
For only $4.99 USD SRP (or regional equivalent), get a major boost to your loadouts, Operator collection, and XP earn rate with this pack that includes the following:
500 COD Points AND…
Legendary Shotgun Blueprint – Amalgam
This Legendary Shotgun Echo Blueprint can punish players who dare to challenge you in CQB scenarios.
Epic Krueger Skin – Alchemist
This skin outfits Krueger for Verdansk's most hazardous conditions.
Epic Calling Card – Breathing Easy // Epic Emblem – Vulture Culture
Give your profile some flair with these personalization items.
1 Hour Double Battle Pass XP // 1 Hour Double Weapon XP
These two tokens give an hour of double Battle Pass Tier earn rate, and double XP towards weapon levels respectively.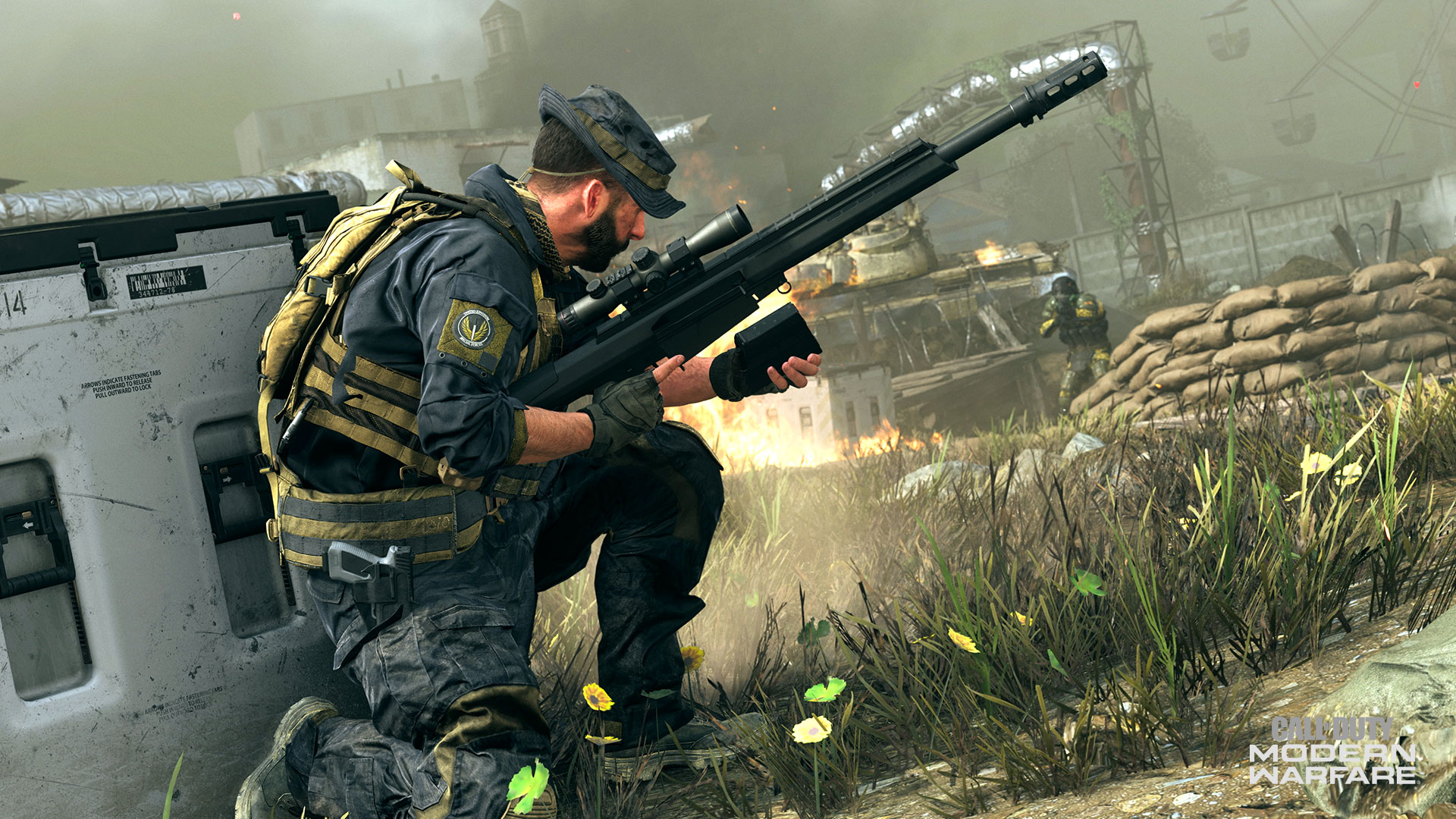 A Powerful Sniper Rifle for your Arsenal
Snipers, meet the Rytec AMR.
This .50 caliber-chambered beast joins the three other weapons in the sniper rifle category and is yours to unlock via in-game challenge. A blueprint variant is also available to get through the Store via the 'Lost Souls' bundle.
Whether you need to lock down an objective in Multiplayer, lay waste to AQ in Co-Op, or take that cross-Verdansk shot in Warzone, the Rytec AMR is one of the deadliest semi-automatic anti-material rifles an Operator can get their hands on. Use the included picatinny rail to Gunsmith it out to the situation at hand and get back in the fight as your squad's reliable sharpshooter.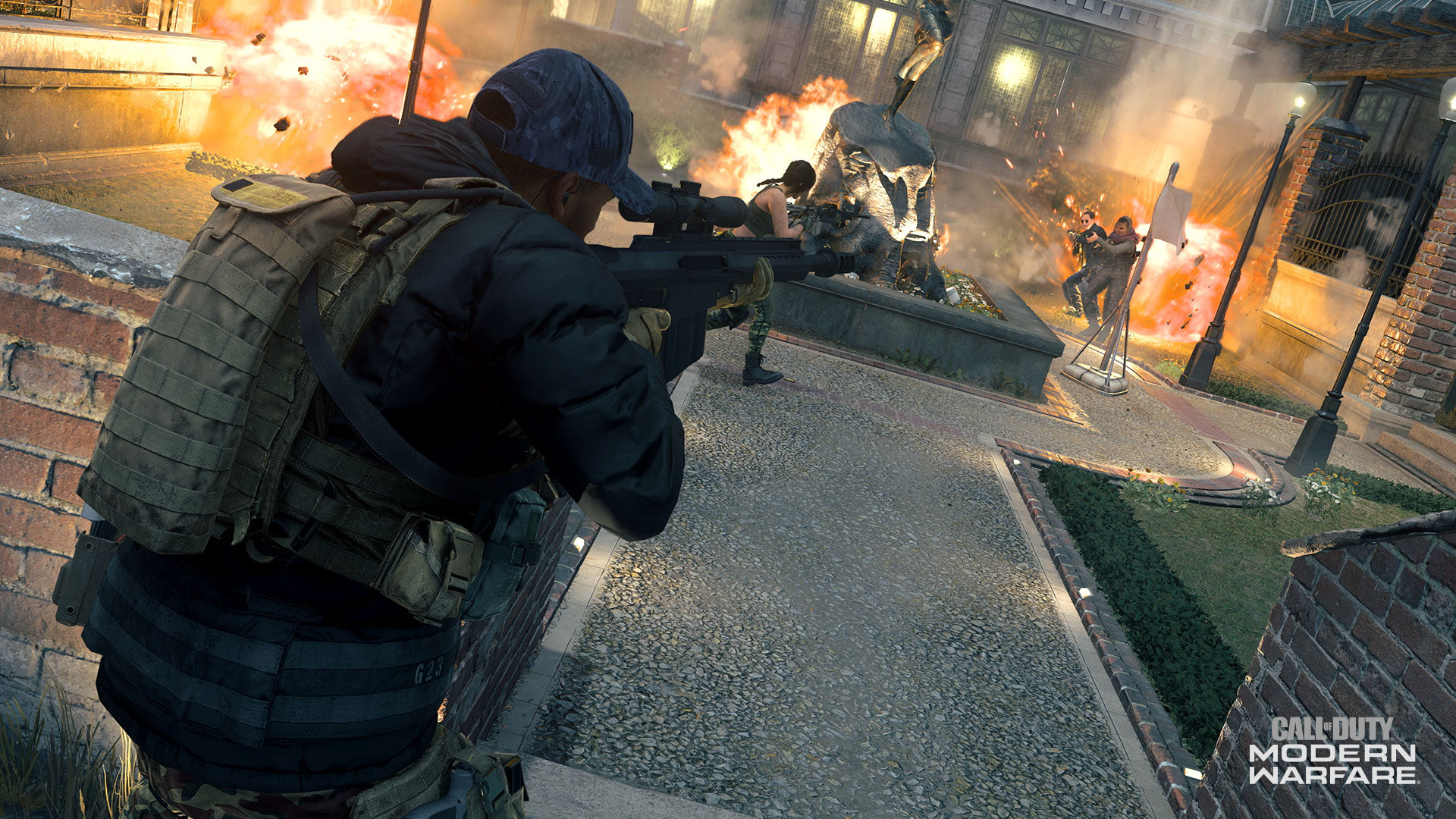 New Multiplayer Map: Cheshire Park
Those who have the full Modern Warfare experience have a new locale to deploy to: Cheshire Park.
Located in urban London, England, Cheshire Park is a picturesque garden and conservatory where Operators will battle from door to door or through the central flora-filled area​.
Take to the townhomes for long sightlines, the stores to capture objectives through intense CQB battles, or take to the side streets to take some shortcuts. If you dare, try to challenge those who may set up shop in second story windows, phone booths, front yards, or scaffolding.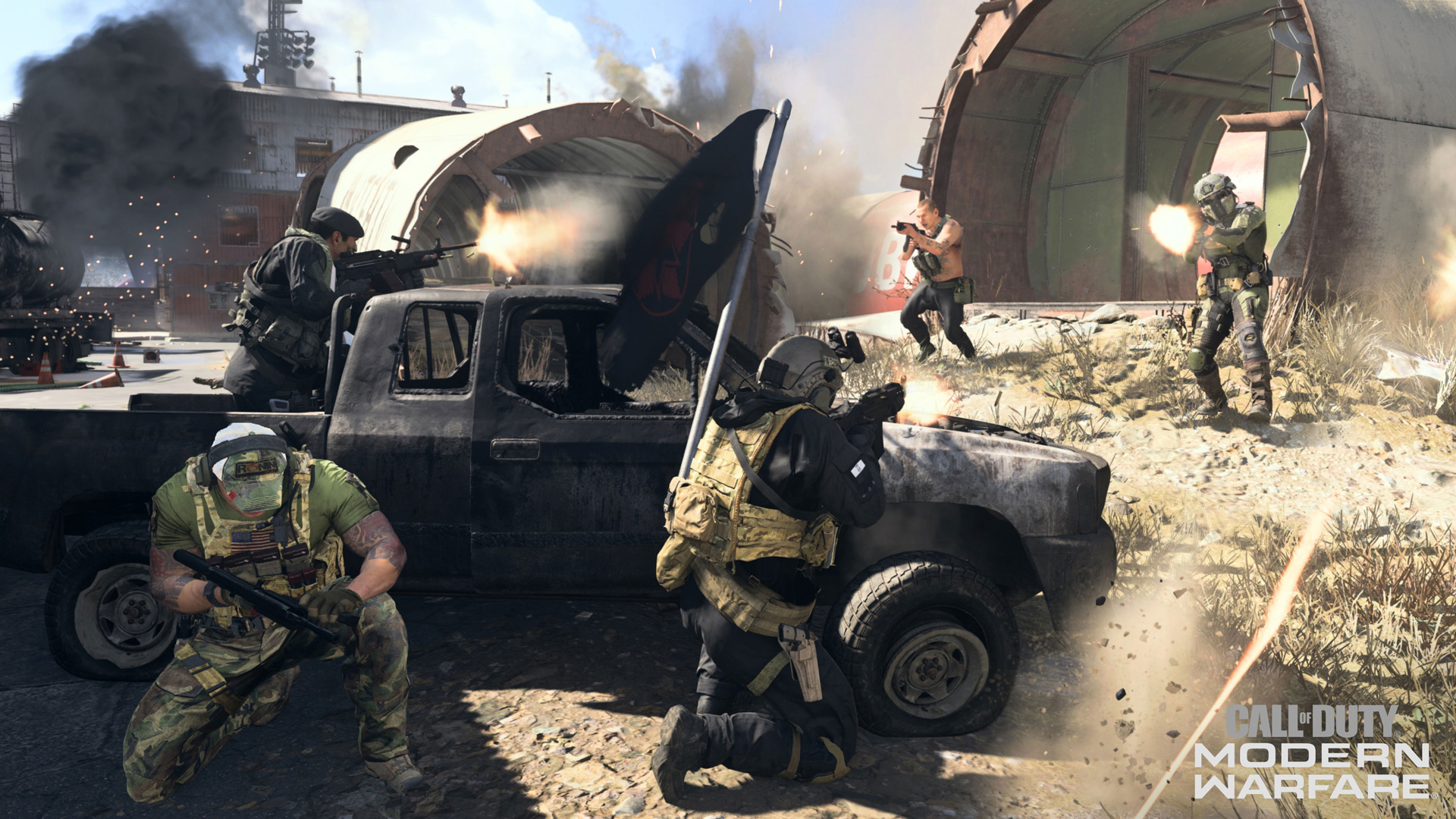 New Multiplayer Mode: Team Defender
Introduced nearly a decade ago, Team Defender returns to Modern Warfare as a fast-paced objective game mode that puts a twist on the traditional Capture the Flag formula.
Instead of both teams defending their respective flags, there is only one flag for a squad member to capture and hold onto. A squad earns a point for every second that one of their members holds onto this flag, which means defending the carrier is a must for victory.
Other than needing the flag to earn points, attackers will want to down the carrier for points, which will lead to games where both squads will frantically attempt to wrest control of the flag until the very last second in this pulse-pounding Multiplayer experience.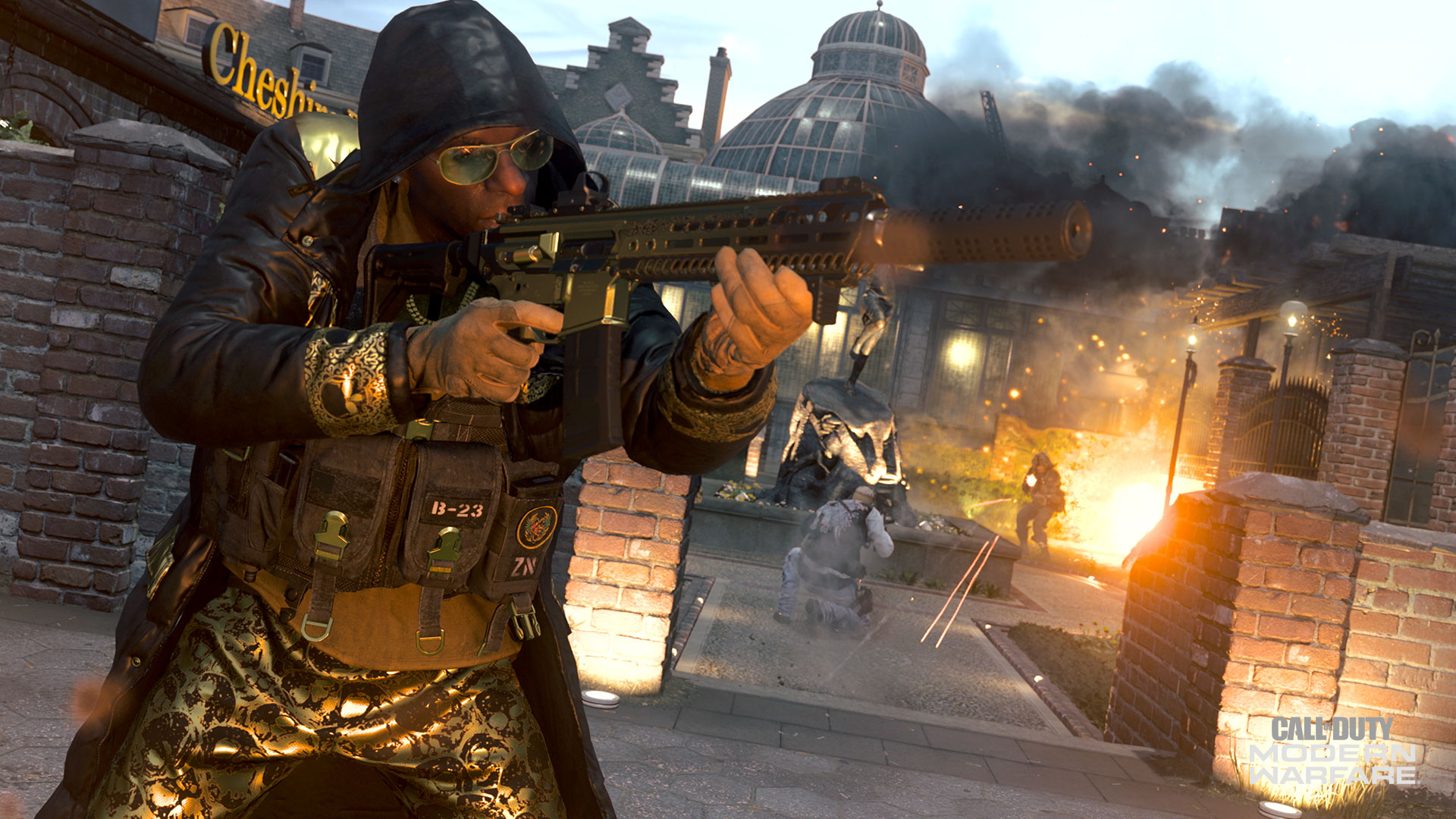 More in Store
A fresh shipment of new bundles reached the Store to go along with this update, including a new Operator – Roze – who highlights this new collection of content.
Outside of a new reinforcement for the Allegiance, new bundles to be introduced after this update include the 'Rogue Operative' bundle, featuring one of the Allegiance's resident badasses and a Legendary Assault Rifle Juliet blueprint, and the 'Golden Idol' bundle, which decks Zane, and the associated blueprint and more, in gold-trimmed everything.
SOURCE: Activision Blog
New Modern Warfare Season 7 leaks: Soap, weapons, more
A fresh leak has revealed that season 7 of CoD: Modern Warfare is coming with the game set for a new Soap operator, new weapons, and more.
Despite the ongoing success of Warzone and Black Ops Cold War, Modern Warfare is set to continue with a brand new Season 7. A leak has hinted at a new Soap operator, some new weapons to use, and a lot more.
It seemed like we said goodbye to Modern Warfare back in September with the game set to make way for the next entry in the franchise – Black Ops Cold War. However, a new leak has suggested that not only is the game not going away, but it's set to be bolstered by a slew of fresh content.
The exciting leak has given us some insight as to what we can expect with most areas of the game being targeted for an update.
Modern Warfare Season 7 release date
If the reported leak from popular YouTube personality TheGamingRevolution turns out to be 100% factual, then we can expect Season 7 to drop on March 11.
The specific dates arise from the LTM Zombies Outbreak mode ending on that specific date, and speculation that Modern Warfare season 7 will fill this void.
New Modern Warfare Soap Operator
We mentioned a while back that a Soap Operator Bundle had been leaked for Warzone, and now it's finally being implemented.
The legendary Call of Duty Captain is set to return to the series and he's bringing with him different variants, three new Legendary weapon Blueprints, and the usual selection of Charms, Emblems, and Sprays.
Fans of Soap will have to part with 2,400 CoD Points, each, if they want to add this new Operator to their collection.
New multiplayer maps in Modern Warfare Season 7
In addition to new Operators, we are also set for some new maps to duke it out on as the leak indicates that the game's array of multiplayer maps will also be expanded upon as well.
First up is Al Raab Airbase and this brand new location appears to be a large outdoor map with a big hangar near the middle of it. Also on the way is a reimagining of Call of Duty 4: Modern Warfare's DLC map – Killhouse.
The other two maps are extra Gunfight playgrounds called Townhouse and Drainage. They will both be exclusive to the Gunfight mode it seems.
New weapons in Modern Warfare Season 7 & Warzone
As is now the norm with any new weapons for Black Ops Cold War and Warzone, the new leaked weapons for Modern Warfare will likely make an appearance in the battle royale shooter.
The first leaked weapon is the Sykov pistol that has already been leaked and the sidearm has been available for use for some time now.
We then have the CX-9 SMG which has also been out in the public for some time. To actually use it, you'll need to achieve two longshot SMG kills across five different games.
Our final new weapon is the Raal MG. This LMG rounds off the set and it certainly won't be an easy one to get a hold of. To get it, you need to have leveled up another LMG, and then you need to get five kills with the Scout Optic in seven different games.
As we've said, all this information comes from a reliable leaker, so this information isn't completely certain. However, if Season 7 does turn out to be the case, then Modern Warfare players have a lot of content to look forward to.
Image credits: Activision
Fastest way to unlock Warzone's Blue Dot reticle
Here are the fastest ways to unlock Warzone's cleanest optic, the Blue Dot reticle, for Holographic and Reflex sights.
The Blue Dot reticle is one of the cleanest optics you can equip in Call of Duty: Warzone, but it takes a ton of time and kills to unlock. We've put together a guide on the quickest ways to unlock it.
Many streamers and content creators favor the Blue Dot Holo Sight over anything else because of how clean it is. You get the benefit of the Holographic Sight's huge aperture, but also have the precision of a Red Dot Sight. Equipping the Blue Dot on the Kilo 141 or Bruen MK9 will make the weapons feel laser-accurate.
The Blue Dot can be unlocked for both the Holo and Reflex sights, so here's everything you have to do and the fastest way to do it.
How to unlock Blue Dot for Holo Sights
To unlock the Blue Dot for Holo Sights, you need to get lots of kills using them. Fortunately, you don't have to do anything crazy, just get kills and headshots with a variety of different Holo Sights.
Here's everything you have to do:
Get 200 Kills using the Corp Combat Holo Sight
Get 50 Headshots using the Corp Combat Holo Sight
Get 200 Kills using the APX5 Holographic Sight
Get 50 Headshots using the APX5 Holographic Sight
Get 200 Kills using the PBX Holo 7 Sight
Get 50 Headshots using the PBX Holo 7 Sight
Get 200 Kills using any Holo Sight
Get 50 Headshots using any Holo Sight
Get 3 kills without dying 150 times using any Holo Sight
How to unlock Blue Dot for Reflex Sights
Unlocking the Blue Dot for Reflex Sights will also require a plethora of kills.
Here's everything you have to do to unlock the Blue Dot for Reflex Sights:
Get 200 Kills using the Operator Reflex Sight
Get 50 Headshots using the Operator Reflex Sight
Get 200 Kills using the Aim-Op Sight
Get 50 Headshots using the Aim-Op Sight
Get 200 Kills using the Viper Reflex Sight
Get 50 Headshots using the Viper Reflex Sight
Get 200 Kills using any Monocle Sight
Get 50 Headshots using the Monocle Sight
Get 3 kills without dying 150 times using any Reflex Sight
Get 500 kills using any Reflex Optic
Fastest way to unlock Blue Dot in Modern Warfare's multiplayer
The quickest and easiest way to unlock the Blue Dot reticle is to play the Shoot the Ship playlist on Modern Warfare's multiplayer.
This includes the two smallest and most chaotic maps MW has to offer: Shoot House and Shipment. While playing on either of these maps, you'll constantly be fighting and can rack up an insane number of kills if the round goes on for long enough.
If these maps aren't in 24/7 playlists, play extremely aggressively in regular Domination or Hardpoint using the necessary sight.
Fastest way to unlock Blue Dot in Warzone
If you don't own Modern Warfare and just play Warzone, it will take more time. You should avoid regular Warzone when grinding for the Blue Dot as these challenges require a lot of kills, so a single-life battle royale game is the worst place to do this.
The RNG nature of battle royale games means that you could die before even getting your loadout, or survive the whole game but only meet five other players.
The best mode for you to do this in is Warzone Rumble. This mode is essentially Team Deathmatch inside of Warzone, where you'll have the opportunity to get much more kills. Equip the necessary optic, and specifically go for the required challenge. It will still take a while, but this will maximize your time.
If there's no Warzone Rumble playlist currently available, Plunder is the next best thing. In Plunder, you begin with your already chosen loadout and can redeploy to your heart's content.
To make the most of your time in Plunder, you should solely focus on kills and not worry about collecting money to win the game. If you require headshots, take an extra second when the enemy is knocked to secure that headshot kill.
---
To summarize:
Equip the necessary optic for the challenge
Play Shipment and Shoot House in Modern Warfare's multiplayer
Play Warzone Rumble in battle royale
If there's no Warzone Rumble playlist, play Plunder
With these tips, no matter if you only play Warzone, you'll be able to unlock the cleanest optic Modern Warfare's weapons have to offer.
Image Credits: Activision
Warzone Feb 12 patch notes: hit markers fixed & MW weapon XP fixes
A new Game Settings Update for Call of Duty: Warzone is here with bug fixes & more.
Raven Software has released a new Game Settings Update to Call of Duty: Warzone and Modern Warfare on Friday, February 12.
The new game settings update, which released on all platforms, includes fixes for the hit marker issues that spawned from the latest patch update on February 5.
The update also fixes a bug with Modern Warfare Weapon XP not being awarded as intended.
And, to celebrate Valentine's Day, Raven has updated the playlist names to be a little more holiday themed! Warzone Rumble in the Sheets and Love & Plunder is now live in Warzone.
PATCH NOTES:
Fixed issue causing hit markers to not appear consistently
Fixed issue with weapon XP not awarding as intended in MW multiplayer
Fixed issue with UI elements on the Loadout Menu
Updated Valentine's weekend playlist names
Stay tuned for the latest news on Call of Duty: Warzone.