Call of Duty: Warzone locations discovered in real life
Fans have discovered many of Call of Duty: Warzone's locations in real life, showcasing the inspiration the development teams at Infinity Ward and Raven Software used to build the large Warzone map.
Infinity Ward's Studio Head Patrick Kelly told us back in February when we visited the studio that their goal was to create a realistic environment that features areas from around the world integrated in a way that makes the map experience feel real and authentic while playing.
Here's all of the Warzone locations that fans have discovered in real locations, first posted by Dexerto:
Stadium – Donbass Arena
Airport & Tower – Donetsk Airport & Tower
Dam – Dnieper Hydroelectric Station
Bank – Donetsk bank
Parliament Building – Ukranian Parliament
Superstore – Metro Supermarket Donetsk
Call of Duty: Warzone is free to play and available on PS4, Xbox One, and PC.
Modern Warfare & Warzone Sept 25 Update: Double XP
Infinity Ward has released the latest playlist update for Call of Duty: Modern Warfare and Call of Duty: Warzone.
This playlist update is the final new playlist update for Season 5 of the game.
As part of this being the final weekend for Season 5, Infinity Ward has activated the following in game:
Double XP
Double Weapon XP
2X Tier Progression
Double XP, Double Weapon XP, and 2X Tier Progression will end with the end of Season 5, which is set for September 29.
In addition, there's an updated playlist option in Warzone. Infinity Ward has added Warzone Mini Royale mode for the weekend. In case you need a refresher, here's what Mini Royale is:
This weekend only, battle in Warzone Mini Royale Trios. A short, sweet, and intense variant, Mini Royale likens the experience to the first and final minutes of a standard Battle Royale match. Other Warzone playlists available throughout the week include Battle Royale Solos, Duos, Trios, and Quads and Plunder Quads.
Drop in and finish up those Season 5 Battle Passes before it ends!
Warzone Season 6 Subway system detailed
Activision has officially provided more information how the new Subway system in Call of Duty: Warzone will work.
The new Subway will be added to Warzone with the start of Season 6. Season 6 is set to begin on Tuesday, Sept. 29.
Here's a quick overview of accessing the new Metro station:
The platform itself is broken up into two halves, with each side dedicated to a different direction of the subway line. Both sides have a small room, such as an employee break area or equipment closet, that can be accessed via double doors. Nearly every one of these rooms also has a near escape ladder, which leads up to a hole on the surface a few dozen meters from the main subway staircase entrance.
Whether it's in these rooms, on the platform, or even back at the previously accessible ticket office landing area, there is the potential for items, Supply Boxes, and Contracts to populate these otherwise abandoned subway stations.
Metro System – Stations & Locations:
The new Verdansk Metro Service is fully operational in Season 6 of Warzone. There are the following stops:
Verdansk International Airport
Lozoff Pass
Verdansk Center
Downtown/Tavorsk District
Barakett Shopping District
Verdansk Train Station
Torsk Bloc
Per the Call of Duty Blog, the subway system will not move if there is any fighting happening on the train itself or on the railways. The blog also states that the subway will not go to station where the circle collapse in taking place already.
Specifically, a subway train will not move to a station that is under the effects of the circle collapse. This avoids a situation of a squad hopping aboard a subway that leads to an untimely death… unless, of course, it's at the hands of another squad waiting at the next station.
Speaking of fighting, there is no room for roughhousing onboard the Metro. In fact, the subway will not move at all if there is any conflict on board, or between the train and the platform, so keep fighting to the platform, stairwells, and outside the station.
Stay tuned for more information to come as Sept. 29 approaches.
More information on the new Season, including the latest Operators, is here.
SOURCE: Call of Duty Blog
Modern Warfare & Warzone Season 6: Date, Subway, & Operators
Activision and Infinity Ward announced that Season 6 for Modern Warfare and Warzone begins on Tuesday, September 29.
The company released a new cinematic trailer for Season 6, unveiling the new operators coming including Farrah and Nikolai.
The trailer also revealed the new Subway system coming to Warzone, allowing players a new way to traverse the map as they play.
Here's a look at the Subway system:
Trailer:
The Call of Duty blog has provided more details on what to expect from the two new Operators, who are part of the upcoming Season 6 Battle Pass.
Farah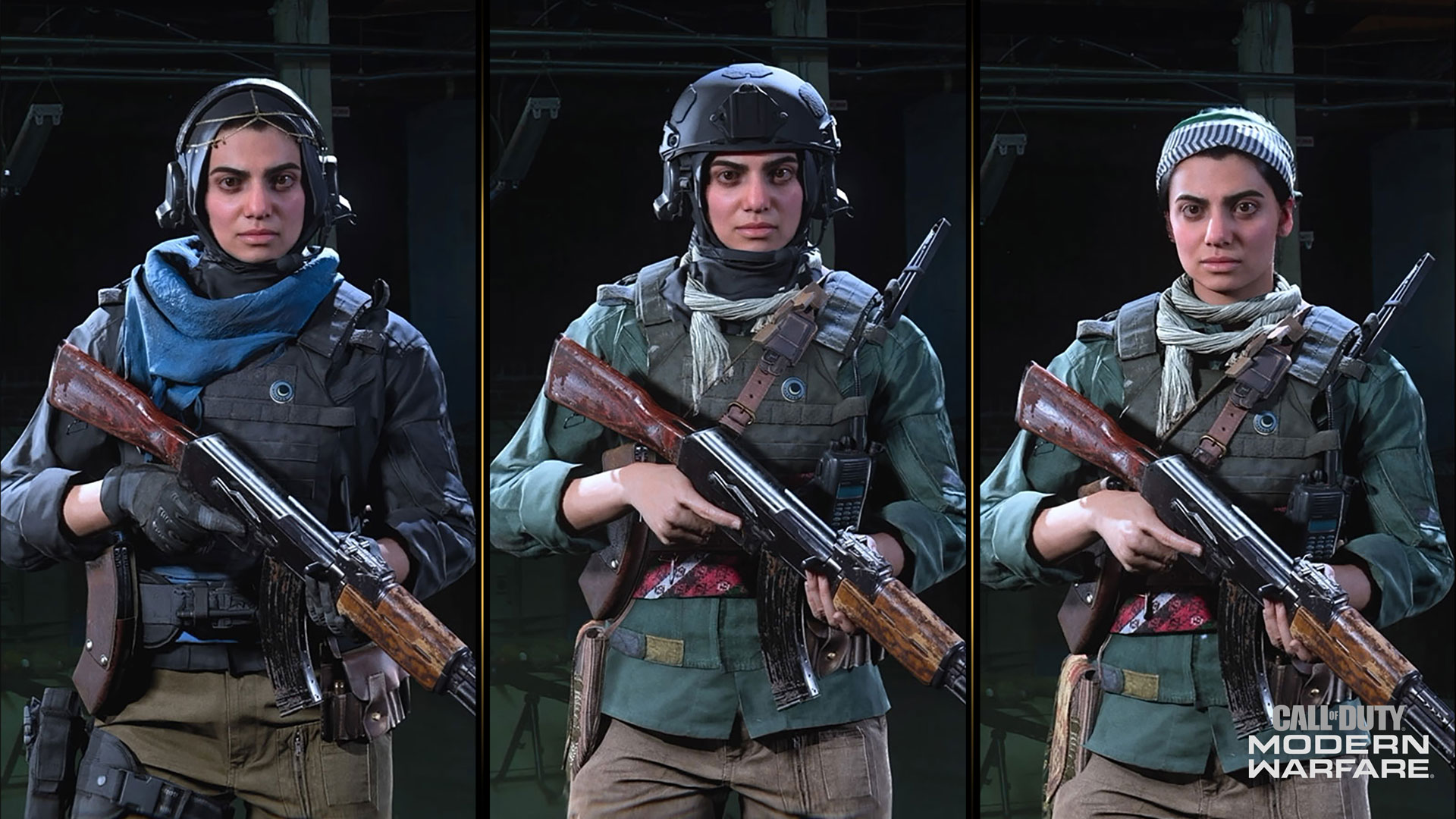 "This occupation must end. That we can all agree on, yes?"
The founder and Commander of the Urzikstani Liberation Force, Farah, grew up a fighter after surviving imprisonment by Roman Barkov. She's an exceptional soldier and leader that's known a lifetime of war. Her skills have been further honed with additional training with the SAS, and she's led dangerous missions to fight off Al-Qatala forces and other regimes stationed in her country.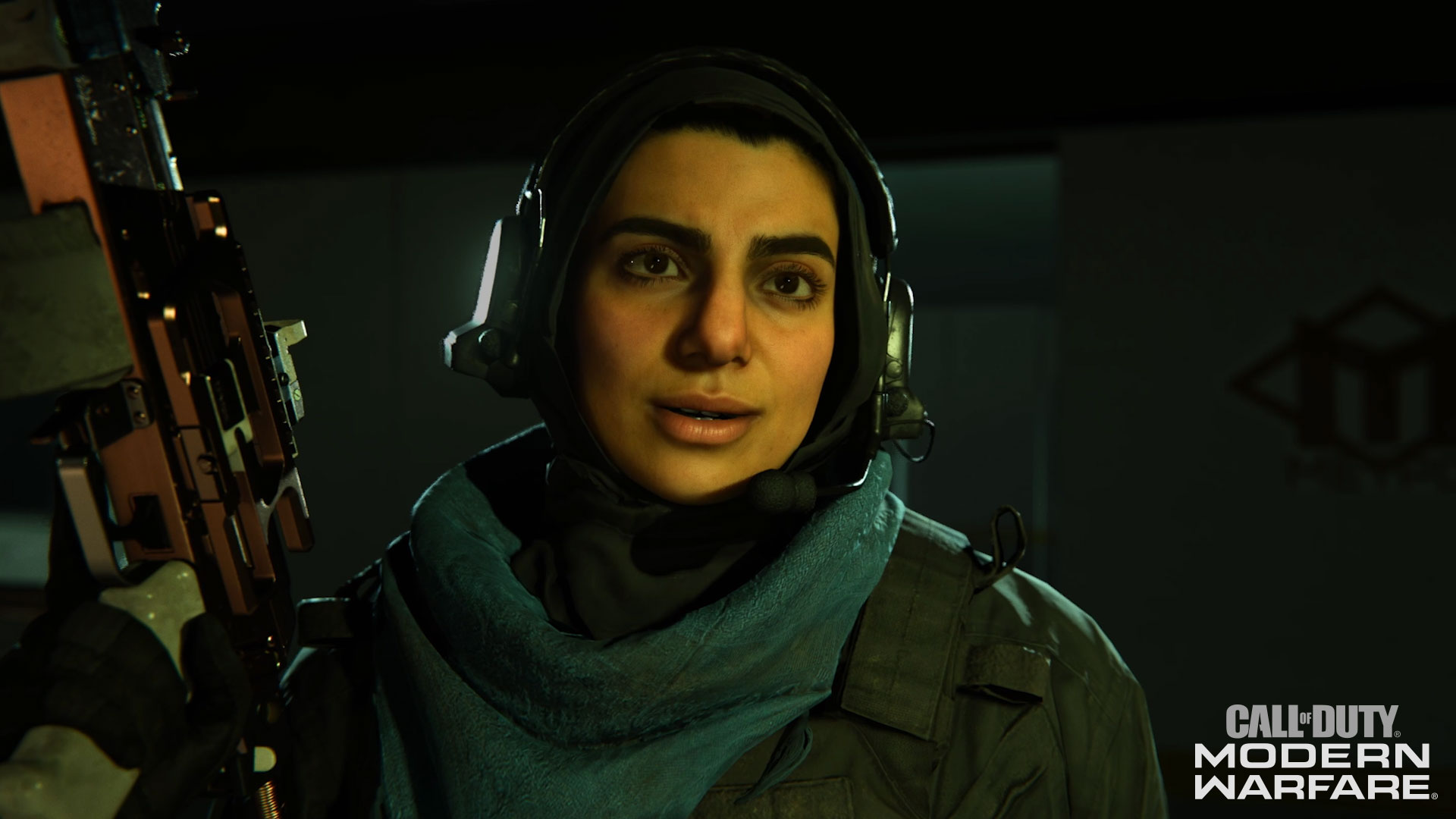 Following the events of Campaign, Farah joins the Chimera of the Allegiance reuniting with Iskra, a former scout of hers. Farah is instantly unlocked at Tier 0 of the Season Six Battle Pass. In addition to Farah's base skin, players can earn additional skins and other rewards by completing her Operator Missions.
Nikolai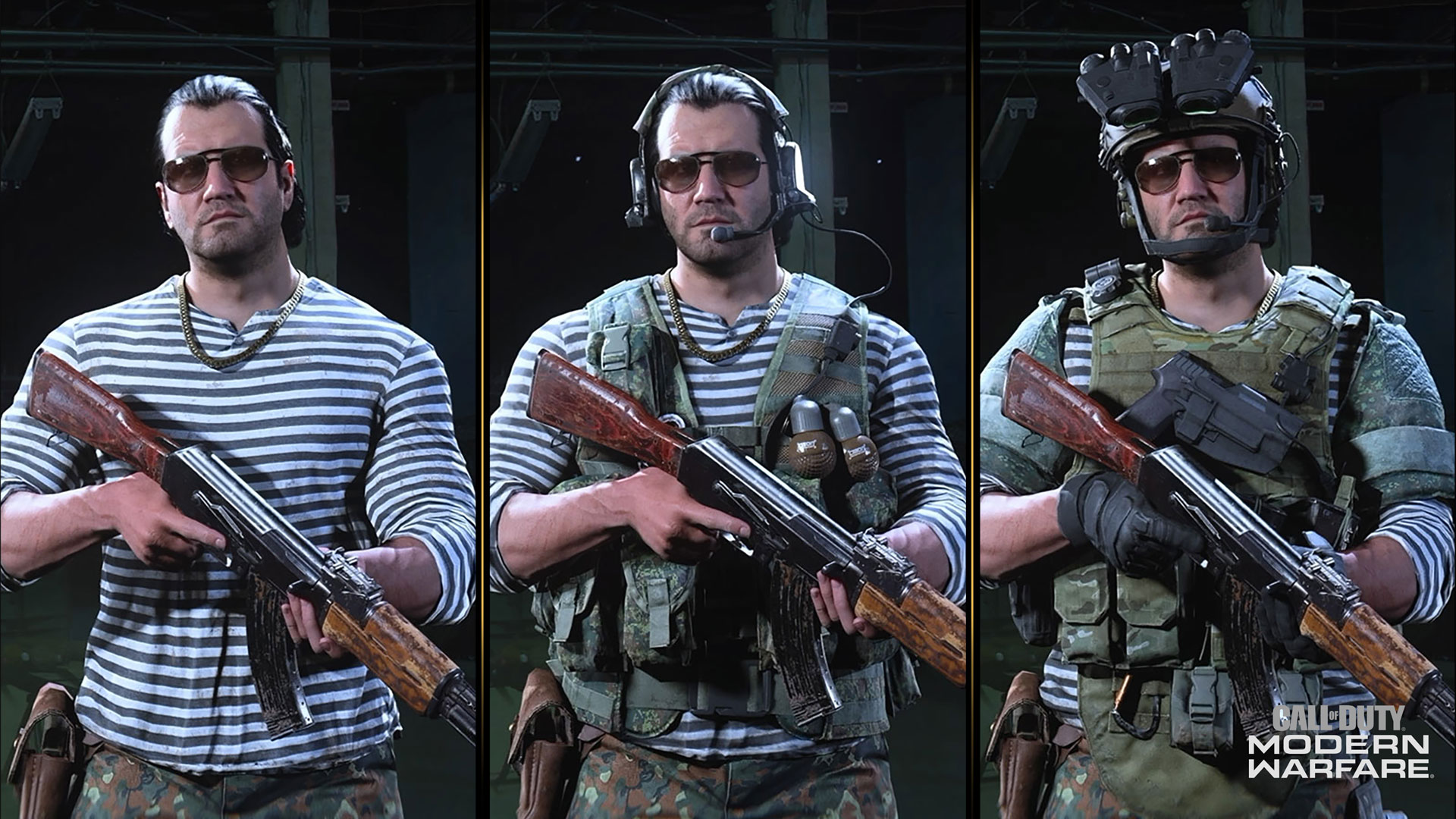 "Nikolai, you've been a bad boy." "From you that's a compliment."
Nikolai is the leader of the Chimera, a PMC within the Allegiance. A long-time friend to Captain Price, Nikolai initially worked with Price, Kamarov, and Kate Laswell to build the Armistice to stop the rise of a new AQ. After the Armisitice collapse, Nikolai now takes the battle in his own hands to stop Zakhaev.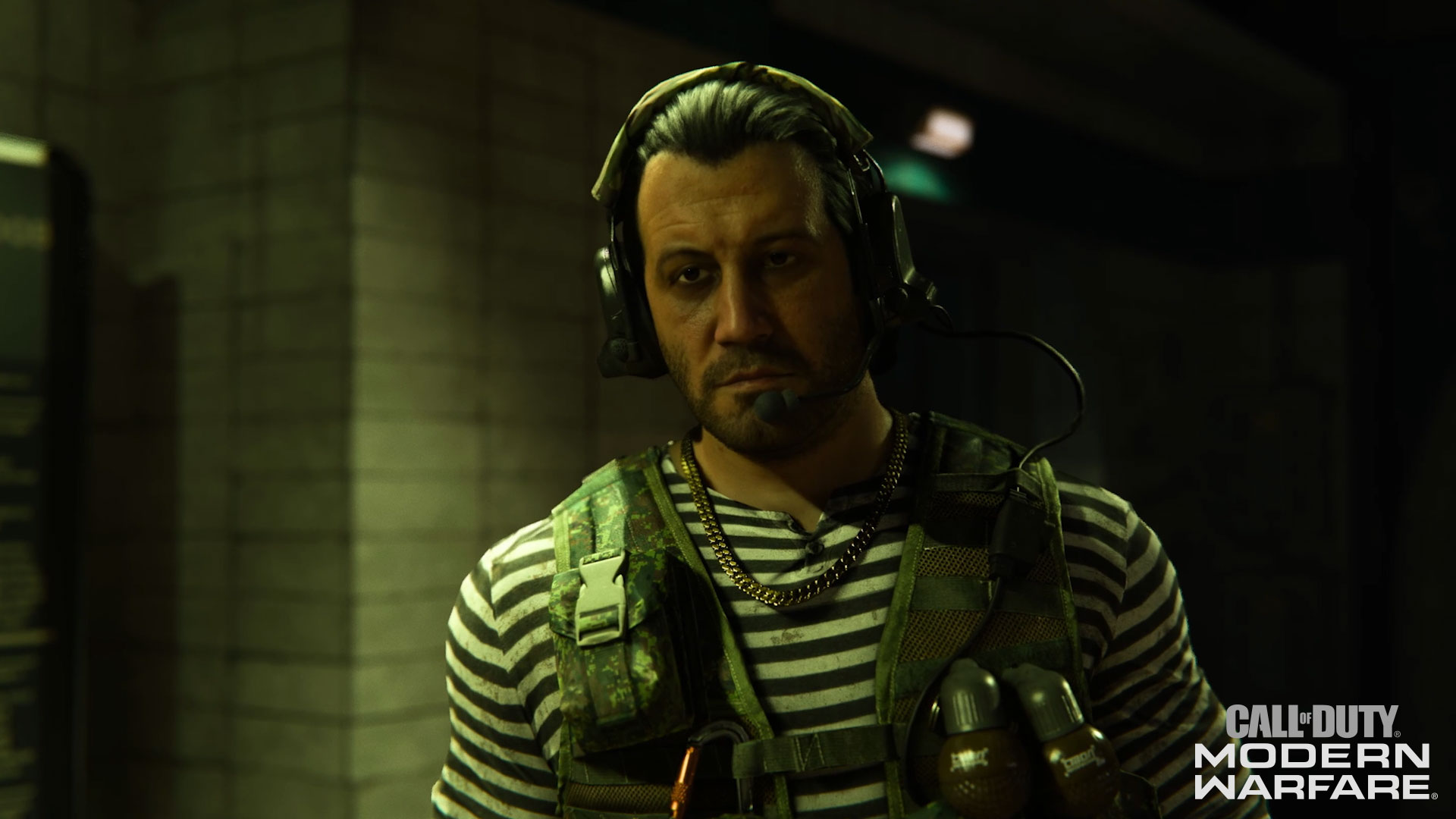 Nikolai is a Russian patriot at heart with a deep love for his country only matched by his love for weaponry. He's known as a fixer and can acquire most anything, anywhere. Despite his murky background, he'll always choose what's right when it counts. Nikolai is unlocked at Tier 100 of the Season Six Battle Pass. Players can complete Operator Missions to earn additional skins for Nikolai and other rewards.
Season 6 will begin on Sept. 29 on PlayStation 4, Xbox One, and PC. Alongside the new content teased in the trailer, there will also be more to come in MP.
Stay tuned for the latest on Season 6.