CDL New York Home Series most viewed event this season
The Call of Duty League has announced that the Call of Duty League New York Home Series event is the most viewed Call of Duty League event of the season so far.
The company revelaed that the highly anticipated match-up between Chicago Huntsmen and Atlanta FaZe saw 115,000 concurrent viewers on YouTube, which is the highest viewers this season for a single match.
The CDL also had the highest viewership for the finals of a Home Series event this season, with 96,000+ viewers.
The event hit season-high peak viewership, with a peak of around 115K during the Chicago vs. Atlanta Faze match, the highest of the season on YouTube, besting a previous high of 113K during the Atlanta Home Series when the Florida Mutineers took on the Huntsmen back in Week 3. Additionally, the New York vs. Chicago final match was the most-watched Home Series Final of the season (96K AMA) and the third-best performing match of the entire season. CDL Sunday on the whole also hit a new record, with Sunday's semi-finals and final matches collectively drawing a live AMA of 86K – the best performing bracket stage of the season.
The Call of Duty League also kicked off its Warzone Weekends presented by Metro by T-Mobile series, which airs on Championship Sunday ahead of the final matches. The CDL has said that engagement for this series has been "great" and seen over 50,000 viewers.
The CDL also continues to see great engagement with its new rollout of Warzone Weekends – a CDL Sunday pregame show featuring CDL pros competing in different Warzone competitions for dedicated prizing. The fourth installment featured a duos match, with Atlanta Faze's Priestahh and Cellium taking home the win after some hilarious and surprising twists throughout. Viewership for yesterday's CDL Warzone Weekend show peaked at 50K AMA and set the stage for the league's big numbers throughout the day.
"The New York Home Series was an outstanding event. The storylines, the gameplay, the viewership – they all reflect the hard work and resiliency that everyone in the league continue to show in the face of a challenging year. Fans are showing such passionate support for their teams and cities; it's been exciting to see unfold in our inaugural season. We remain focused on delivering in top-quality ways and are looking forward to what should be an exciting postseason," said Johanna Faries, Commissioner of the Call of Duty League.
"Activision Blizzard is a key long-term partner for YouTube and their esports leagues deliver the unique, compelling, and global gaming content that sets our platform apart," said Ryan Wyatt, Head of Gaming, YouTube. "We all know my personal affinity for Call of Duty so being able to host Call of Duty League, as well as the exciting Overwatch League, on our platform exclusively continues to be a value add for not only gamers but our highly engaged audience. We're working closely with our partners at ABK to deliver the best experience which includes strategic investments in upcoming products which we can't wait to roll out to fans around the world."
The Call of Duty League also announced the 2020 Call of Duty League Playoff details, which more information is available here.
CDL Commissioner Johanna Faries set to be lead both CDL and OWL
This week has been an interesting week for Activision Blizzard's Esports division and leagues.
It was first reported earlier this week that Hector 'H3CZ' Rodriguez is in talks with Immortals to reacquire the OpTic Gaming brand. With that, H3CZ would also acquire the CDL LA Spot.
Since H3CZ is a part of NRG has Co-CEO with the Chicago Huntsmen, Activision's rules state one organization cannot own two spots in the same league. Rumors of who H3CZ plans to sell the spot to is rampant, but no official information has been disclosed.
Late on Thursday, Esports Observed also reported that Pete Vlastelica, the Commissioner of the Overwatch League stepped down from his role.
Now, EsportsObserved reports that Johanna Faries, current Commissioner of the Call of Duty League, is expanding her role to become 'Head of Leagues' at Activision Blizzard. In this newly created position, she will lead both Overwatch League and Call of Duty League's league administration and broadcast operations.
Brandon Snow, current Chief Revenue Officer of Activision Blizzard Esports, is expanding his role to include marketing & analytics for the league. The former Chief Marketing Officer of Activision Blizzard Esports left in early September to be VP of DC Comics division of WarnerBros.
Both these new roles will take effect October 12, per EsportsObserved.
The first season of the Call of Duty League ended on August 31 with the Call of Duty League Championship Weekend. The event featured the most viewers in Call of Duty esports history, capping off a dynamically changing year with the on going pandemic.
Call of Duty League's second season is set to kick off in 2021 with some major changes. The league announced that it will return to a 4v4 format, leaving one player on each roster looking for another starting role. They also announced that matches will be played on PC using controllers going forward instead of extending the esports partnership with PlayStation.
Activision has not announced these changes officially at this time.
Activision Blizzard allowing CDL teams to defer league payments
Activision Blizzard is providing financial relief for Call of Duty League team ownership groups in 2020 due to the on-going pandemic.
The Washington Post reported that the company is allowing Call of Duty League team owners to defer their 2020 franchise spot payments. EsportsObserver first reported in July about financial relief payments discussions.
The Call of Duty League started in 2020 with 12 teams. The 12 city spots reportedly sold for $25 million each, to be paid over several years as part of the agreement.
Teams are required to pay a portion of the franchise fees yearly until the full amount of is paid off.
As part of providing financial relief to the teams, Activision Blizzard is allowing teams to defer the portion that is due in 2020. Activision Blizzard is offering the same for Overwatch League team owners. 10 of the 12 Call of Duty League teams have the same ownership group as their respective Overwatch League teams.
"It's a tough year for everybody," said Philadelphia Fusion President Tucker Roberts to the Washington Post. "They've worked with us to make sure there's support."
The league expected to generate high revenues in 2020 with live events in all 12 cities. The League cancelled all live events in March. In April, the league transitioned to an online format.
Call of Duty League hosted four live events in 2020, with events in Minnesota, London, Atlanta, and Los Angeles, prior to the pandemic ceasing all future events.
This relief is a sign that the league and teams are facing financial pressures due to cancelling live events. The league expected to generate revenue from ticket sales, in person merchandising, and more thanks to home stead events.
Call of Duty League has revealed that the 2021 season will switch to a 4v4 competition, after being 5v5 for the first year.
The League is also making a massive switch in platforms from PlayStation 4 to PC + Controller. This will open the field, especially in the Challengers league, to new competition from Xbox controller players as the years progress.
Activision Blizzard Esports did not provide a comment.
Call of Duty League 2021 season platform will be PC with controller
The Call of Duty League has announced a massive change for the 2021 season and the future of the league itself.
The league announced on September 14 that the 2021 season will be played with controllers on PC.
All Pro players who are part of the CDL will be required to compete on PC platform using a league sanctioned controller. A list of allowed controllers will be announced in the near future.
The League is announcing it will move pro team competition to PC + Controller beginning with the 2021 season. This means that all pro matches will be played on PC and all pro players must use a League-approved controller of their choice.
As part of this transition, Call of Duty League competition will maintain exclusive use of controllers for the upcoming season. This change provides players with expanded choice of controller, allowing them to select the League-approved controller style that works best for their game. More details and rules pertaining to peripherals will be released at a future date.
This marks the first time Call of Duty esports will not be played on a console. Activision's first real sponsored esports event was the 2011 Call of Duty XP, which was played on Xbox 360. Call of Duty esports went on to play on the Xbox console for through 2015.
Call of Duty transitioned to PlayStation as the premiere partner of esports in 2015 with Black Ops 3, and all league matches have been on PS4 since then.
Call of Duty Challengers
Activision has also announced a big change for the Call of Duty Challengers division.
Call of Duty Challengers will be switching to crossplay, which means players on PlayStation, Xbox, and PC can all compete in online Challenger events in the 2021 season.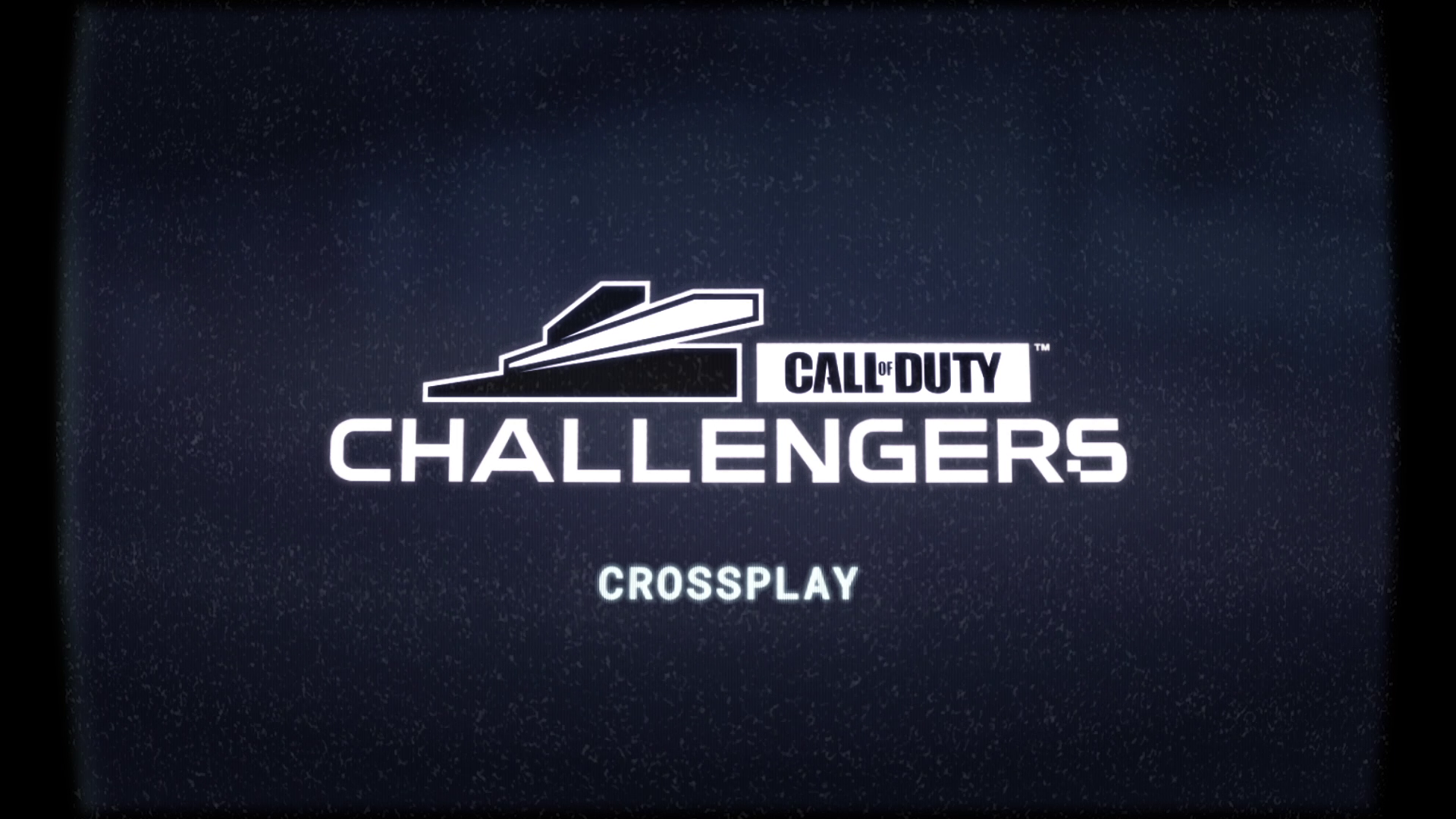 For the first time in Call of Duty esports history, competitors will be able to compete online in Call of Duty Challengers on their platform of choice across console and PC. We will continue to test platform hardware and make restrictions if necessary.
Players are required to use controllers. Mouse and keyboard peripherals will not be allowed.
Any LAN Challengers event that takes place during the season will be played on PC. Competitors may plug in their League-approved controller of choice.
More information on the 2021 season schedule to come. Stay tuned.
SOURCE: Call of Duty League