CoD: Mobile Season 3 patch notes: Tokyo Escape maps, skins & weapons
CoD: Mobile Season 3 is almost here, and here's everything that will be in the update, including new maps and weapons.
CoD: Mobile Season 3, titled Tokyo Escape, is right around the corner, and it will bring plenty of cool new content, including weapons, skins, operators, and events. Here are the patch notes for the latest update.
The developers of CoD: Mobile bring a plethora of new content to the game in each season to keep it fresh, including new maps, modes, characters, weapons, and more. Now, another major update for the battle royale is almost here.
Season 3 of CoD: Mobile is officially titled Tokyo Escape, and the developers have detailed what we can expect in terms of new content. There are brand-new weapon blueprints, skins, operators, and Battle Pass rewards.
When does CoD: Mobile Season 3 start?
As the name implies, Tokyo Escape will prominently feature a Japanese setting, which is new for the battle royale. The developers have revealed that CoD: Mobile Season 3 is set to go live at 5 pm PT on April 17, 2021.
The Battle Pass will bring new additions to the battle royale, as you'll have the opportunity to try out new Multiplayer maps, game modes, and challenges while earning free rewards through ranking up in the game.
New Call of Duty maps: Oasis and Coastal
In a tweet on April 3, the devs released a teaser video for Season 3's new map, Coastal, which is already part of the Chinese version. This map has a similar aesthetic to CSGO and is sure to be a fan-favorite for Search and Destroy.
Another map being added is Oasis which is from Modern Warfare, and is set in a "luxurious desert hotel." This medium-sized area "challenges Operators to battle it out across the hotel courtyard, spa, and parking lot, using every opportunity to outflank and outsmart opponents."
New multiplayer modes
Season 3 will add two new game modes to the battle royale. In Swords & Stones, "Operators deploy with melee weapons and grenades only." You can increase your movement and attack speed by taking down foes.
The second game mode is Night Modes is from Modern Warfare, and has players fight in the darkness using night-vision goggles to see. The mobile version will give your goggles a limited battery life, and will arrive later during the season.
Free Battle Pass rewards
One of the new Free Battle Pass rewards is the PP19 Bizon. This powerful automatic Submachine Gun is capable of dishing a ton of damage, and its biggest draw is the high-capacity helical magazine that lets you defeat several enemies before reloading.
It has also appeared in other Call of Duty titles like Warzone, where its become renowned for its low recoil that allows you to hit foes consistently. You can also unlock a new Operator Skill Bull Charge in the Battle Pass.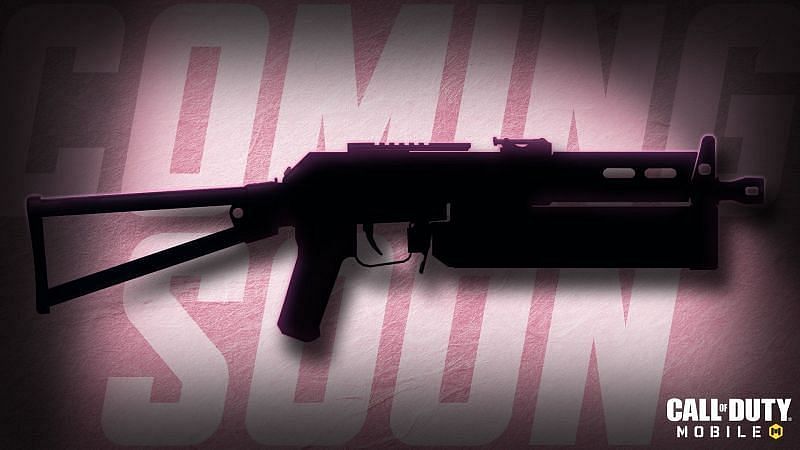 Premium Pass rewards: Epic Characters and Weapons
The Tokyo Escape Premium Pass will contain Epic rewards that can unlock while ranking up to 50 tiers of the Battle Pass. This includes various Battle Pass Operators, weapons, and in-game accessories.
We'll go over the complete list of what you can unlock:
Epic Characters
Takeo – Sensei
Hidora – The Boss
Zero – Escape
Spectre – Ninja
Epic Weapon Blueprints
QXR – Scorching Sun
Type 25 – Oni
ASM10 – Scabbard
RUS-79U – Karuta
PP19 Bizon – Yokai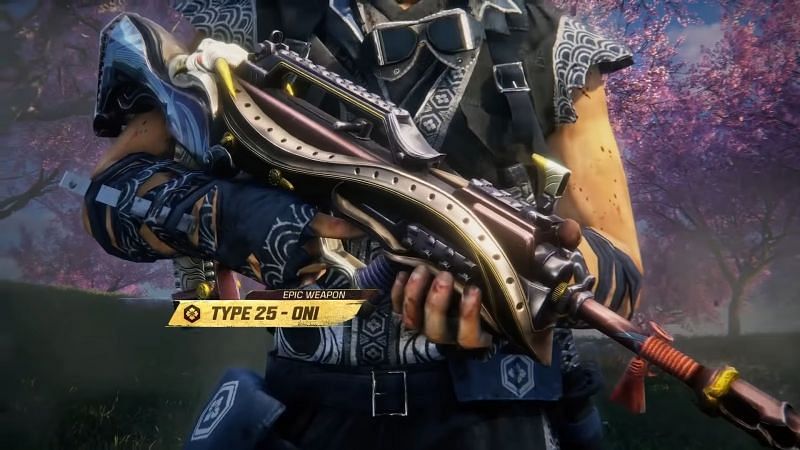 Epic Accessories
Epic Backpack – Backpack – Kendo
Epic Emote – "Way of the Sword" emote
Epic Avatar – The Boss
Epic Frame – Samurai Frame
Aside from these, you'll also have the chance to get your hands on the Legendary Calling Card, Showdown.
If you purchase the Battle Pass Bundles, you will also a few other neat items:
Base Melee – Pendragon
Avatar – Golden Dragon
Frame – Serpant Frame
Charm – Auspicious
Warrior's Path event and challenges
Season 3 will also bring the the Warrior's Path event that will require you to "fight alongside your allies in a bid to acquire new territory and earn new rewards in the process."
It will last for fifteen days, and you'll be able to earn special rewards for ending on the winning side or for being one of the top contributors. There are eight Epic rewards in all and one Legendary Calling Card, alongside various Rare weapon camos and characters.
You can unlock the new handgun, Renetti for free through upcoming seasonal challenges in the game. This powerful weapon is from Modern Warfare that fires three-round bursts to annihilate its targets.
The new Overclock perk increases the charging speed of an Operator Skill, and you will get to unlock it by completing more seasonal challenges. We expect these to get released later into season three.
New class: Spotter
Another new addition in CoD: Mobile Season 3 is the Spotter class, which comes with two different abilities. The Cluster Strike allows you to launch a cluster airstrike to a designated area, letting you take out multiple foes in one go.
The Fly Swatter ability shows the locations of nearby winged enemies and increases the reload speed of the rocket launcher. This class was previously in Warzone and was used to get rid of enemies that were hiding.
Multiplayer Improvements
As always, the devs want to bring significant quality improvements and optimization in the new update. Here are all the changes that they've made to CoD: Mobile's multiplayer in Tokyo Escape:
Slightly increased Napalm's burning range after explosion. Speed up the plane and speed up the falling speed of the missile.
Optimized the gunsmith system attachments model. Including:

Type 25 Fast Reload
Type 25 46 Round Extended Mag
AK117 48 Round Extended Mag
AK117 YKM Integral Suppressor
AK47 Large Extended Mag B
RUS-79U 50 Round Extended Mag
GKS YKM Integral Suppressor
MW11 .45 Suppressor Light
Chicom YKM Integral Suppressor Light
Chicom Strike Foregrip and Tactical Foregrip A
RPD OWC Extended Barrel
LK24 OWC Ranger
Razorback MIP Extended Light Barrel
XPR50 RTG Long
UL736 RTG 25.4″" Extended Barrel
M4 YKM Integral Suppressor Light
Chopper MIP Strike Stock
M16 39 Round Extended Mag and 48 Round Extended Mag
Fennec Strike Foregrip and Tactical Foregrip A
Fennec Laser Position
HG40 Strike Foregrip and Tactical Foregrip A
UL 736 Strike Foregrip and Tactical Foregrip A
MSMC Strike Foregrip and Tactical Foregrip A
NA-45 Strike Foregrip and Tactical Foregrip A
That covers everything that has been revealed about the CoD: Mobile Season 3 Battle Pass so far. While the exact ending date isn't known, we expect Tokyo Escape to come to a close sometime during May.
Image Credits: Activision
How to unlock Diamond & Damascus camos in CoD: Mobile
Find out how you can unlock and apply Diamond camo and Damascus camo to your guns in CoD: Mobile Season 8.
Diamond and Damascus are two of the most desirable camos in CoD: Mobile, and here's how you can get your hands on them in Season 8.
Proudly displaying a stunning camo is representative of all the hard work you've had to put in to be able to show off such a fine piece of art. Even if you have a bad game of CoD: Mobile, at least you've been able to die with style!
This is why it's important that you're armed with the knowledge to unlock both Diamond and Damascus camos for your weapons in Call of Duty's handheld version. These Mastery camos are not straightforward, will require some work, but will reward your efforts in Season 8.
Here is how to unlock Diamond and Damascus camo in CoD Mobile.
How to get Diamond Mastery camo in CoD: Mobile
Dispensing with the usual nature of progressive camos and accumulating them all to unlock the overall granddaddy camo – Diamond – there are actually separate challenges for you to complete to unlock it.
This is what you'll need to do to acquire Diamond camo for CoD: Mobile:
Assault Rifles: 10 kills per match for 150 matches (Must do this for ALL Assault Rifles)
SMGs: 10 kills per match for 120 matches (Must do this for ALL SMGs)
Sniper Rifles: 10 kills per match for 120 matches (Must do this for ALL Sniper Rifles)
LMGs: 10 kills per match for 120 matches (Must do this for ALL LMGs)
Shotguns: 10 kills per match for 120 matches (Must do this for ALL Shotguns)
Pistols: 10 kills per match for 80 matches (Must do this for ALL Pistols)
Melee: 500 total kills with each melee weapon
Launchers: 100 UAV takedowns with each launcher
As you can see, it's quite a hefty amount of kills and hours that you'll need to sink into CoD: Mobile, but if you manage to do so, then you'll be handsomely rewarded with Diamond camo that you can slap on something like the Renetti or PP19 Bizon.
How to get Damascus Mastery camo in CoD: Mobile
Damascus is more attuned to the camo unlock requirements of previous Call of Duty games in which you need to acquire the Platinum camo for every weapon to get your hands on the ultimate camo.
Getting Platinum means getting Gold camo for every weapon, and to get Gold camo, you'll need to get every other camo available.
You need Platinum camos for all of the following:
Assault Rifles
Submachine Guns
Sniper Rifles
Light Machine Guns
Shotguns
Pistols
Launchers
Melee weapons
Once more, this will be very grindy and take you a while to complete. Attaining Platinum camo for one set of guns can be strenuous enough, and usually determines whether you'll end up doing them all.
---
But just remember why you're doing it, that shiny, pretty Damascus camo to apply to all the best guns in CoD Mobile!
Image Credit: Activision
How to get CoD: Mobile Prime Gaming rewards
CoD: Mobile players can now secure some exciting items through Prime gaming, and we have what you need to know to get the rewards.
CoD: Mobile players looking to expand their collection will be happy to know that they can get some free items through their Prime Gaming account.
CoD: Mobile has become one of the most popular video games globally, as the mashup of various Call of Duty games has become a fan-favorite in the Call of Duty community.
Players can collect and use various kinds of weapons and other cosmetic items to customize their playing experience within CoD: Mobile.
Luckily for CoD: Mobile players who are also Prime Gaming members, they can now acquire free rewards and use them in their future battles, so here is how to claim your CoD: Mobile Prime Gaming rewards.
How to claim CoD: Mobile Prime Gaming rewards
Players interested in getting the Prime Gaming rewards will first need to make sure they are an Amazon Prime subscriber.
If you are not, you can sign up for a free 30-day trial to try out the service and redeem the CoD: Mobile Prime Gaming rewards that are currently available.
The complete set of steps you need to take to add these new items to your collection for CoD: Mobile can be found below:
Step 1: Navigate to the Call of Duty Offer Detail Page: https://gaming.amazon.com/loot/callofdutymobile
Step 2: Click "Claim Now" on the active content drop.
Step 3: Log in with your Prime-enabled account or sign up for Prime.
Step 4: Click "Continue" to begin the account-linking process.
Step 5: Click "Go to Activision" to be redirected to Activision's account-linking page.
Step 6: Log in with your Activision account and authorize Prime Gaming to fulfill content.
Step 7: Click "Complete Claim."
Once you complete these steps, the items you claimed will be available once you launch CoD: Mobile.
You can find all of the currently available CoD: Mobile Prime Gaming rewards below:
HBRa3 Bundle
There is no doubt that plenty of players will be showing off these Prime Gaming rewards from now on following their official release.
For more CoD: Mobile, check out the best loadout for the R9-0 Shotgun or the best M13 loadout, and stay tuned for future news and guides.
Image Credits: Activision / Amazon
Best R9-0 loadout for CoD: Mobile Season 8
The R-90 shotgun is the latest addition to CoD: Mobile in Season 8, and we have the best loadout, attachments, perks, and alternatives.
The R9-0 shotgun is one of the latest additions to CoD: Mobile, and we've got the best attachments, loadout, and perks to use as you dominate Season 8.
CoD: Mobile Season 8 brought plenty of new content for fans of the handheld FPS title, including the original Blackout battle royale map and the new M13 assault rifle.
For those who like to get up close when engaging in gunfights, the game's developers have added the R9-0 shotgun as seen in Warzone. This high-ammo shotgun can fire two shots before needed pumped, and deals major damage.
A monster in close quarters, here is the best CoD: Mobile Season 8 R9-0 loadout.
Best CoD: Mobile R9-0 loadout attachments
Muzzle: Choke
Barrel: MIP Extended Light Barrel
Laser: OWC Laser – Tactical
Smoothbore: MFT Urban Smoothbore
Rear Grip: Granulated Grip Tape
Shotguns are always best at short distances, so rather than try to make it effective at long range, which will be almost impossible anyway, we've focused on maximizing its strengths.
The OWC Laser – Tactical gives a strong buff to ADS time and bullet spread, while the Granulated Grip Tape also improves your spread too. Add in the Choke Muzzle, and your bullet spread when aiming down sights or hip firing is upgraded, while your damage range is boosted by 15%.
The MFT Urban Smoothbore will improve your ADS and bolt times, allowing you to get shots off quicker, while the MIP Extended Light Barrel improves damage range by another 20%.
Best Perks to use with R9-0 in CoD: Mobile
Red Perk: Fast Recover
Green Perk: Vulture
Blue Perk: Dead Silence
Using a shotgun in CoD: Mobile means you'll need to get close to opponents, so Fast Recover is perfect to help you regen health quicker as you charge towards enemies in search of kills.
Vulture will keep you supplied in shotgun shells, while Dead Silence will help you move quietly as you sneak up on opponents and blast them away with your R9-0.
How to unlock R9-0 in CoD: Mobile
Unlocking the R9-0 in CoD: Mobile is pretty straightforward. The shotgun is available as a common item at Tier 21 of the Season 8 Battle Pass.
Players who purchase the premium Battle Pass will be able to unlock an epic blueprint for the weapon.
Best CoD: Mobile R9-0 alternatives
The R9-0 shotgun is definitely one of the best in its class based on early gameplay, but if it's not for you, the KRM-262, Shorty, and Striker are all good options to use instead.
If you're still unsure, check out our best CoD: Mobile Season 8 guns, which ranks every weapon in the game.
Image Credit: CoD Mobile