Call of Duty World League Championship takes place this weekend
The inaugural season of the Call of Duty World League, presented by PlayStation 4 comes to an end this weekend with the Call of Duty World League Championship, which takes place at Call of Duty XP!
The event will start on Thursday, September 1st with Group Play, followed by the Double Elimination bracket beginning late on Friday, September 2nd. 32 of the top Call of Duty teams from around the world will compete for the biggest prize pool in Call of Duty's history–$2 million.
Teams:
Millenium (EU) Š
Splyce (EU) Š
ŠBlack Forest Games (previously Revotables) (EU)
HyperGames (EU)
Supremacy (EU)
FAB Games (EU)
Epsilon eSports (EU)
PuLse Gaming (EU)
Team Infused (EU)
Giants Gaming (EU)
Team LDLC (EU)
Team Vitality (EU)
Mindfreak (ANZ) Š Š
Tainted Minds (ANZ)
Orbit (ANZ) Š
Chiefs eSports Club (ANZ) Š  Š Š
Livin the Dream (NA)
Rise Nation (NA) Š Š
Apotheon eSports (NA) Š
Luminosity (NA) Š
FaZe Clan (NA)
Ground Zero (NA)
Allegiance (NA)
Team eLevate (NA)
Most Wanted (previously Corn) (NA)
Team Kaliber (NA) Š
Lethal Gaming (previously Most Wanted) (NA) Š
Team EnVyUs (NA)
Cloud9 (NA
OpTic Gaming (NA)
compLexity (NA) Š
PNDA Gaming (NA)
---
Groups / Format:
The format of the event will be that teams are split into eight groups of four. The Groups were announced during a live stream on August 15, but in case you missed that, here's the groups:
Each team will play all three of the other teams in their groups once. Following these matches, the top two teams from each group will qualify for the double elimination bracket. The bottom two teams in each group will be eliminated. The remaining 16 teams will then be placed into a double elimination bracket, and the teams will face off till we reach the finals.
All of the matches played will be Best of 5 matches. In the Grand Finals, if the winner bracket team wins the first best of 5, they are the winner of the event; however, if the loser bracket team wins the first best of the 5, another best of 5 must be played. The winner of the second best of 5, in this case, is the tournament winner. The full rule set is available on the CWL site here.
The finals of the CWL Championship is currently scheduled to take place on Sunday, September 4 at 1:00PM PDT.
---
Schedule:
The entire schedule for the Call of Duty World League Championship can be viewed on the official Call of Duty esports site here.
Thursday, September 1 — starts at 9:30AM PT / 12PM ET / 5PM UK
Friday, September 2 — starts at 11AM PT / 2PM ET / 7PM UK
Saturday, September 3 — starts at 9:30AM PT / 12:30PM ET / 5:30PM UK
Sunday, September 4 — starts at 9:30AM PT / 12:30PM ET / 5:30PM UK
---
Prize Pool:
1st: $800,000
2nd: $250,000
3rd: $150,000
4th: $120,000
5th-6th: $70,000
7th-8th: $50,000
9th-12th: $30,000
13th-16th: $20,000
17th-32nd: $15,000
Total prize pool is $2 million, the biggest in Call of Duty's history.
---
Broadcast Talent:
---
In addition, Activision has announced a new way to watch Call of Duty esports called 'XP Zone.' This new broadcast will be a single link hub to watch all of the CWL Championship action, featuring full-screen look ins, commentary of the action, and additional analysis between matches and games. The XP Zone will be available from September 1 through September 3. The entire event will feature four streams, which will feature every single match from the weekend.
On Sept. 4, the event will be streamed through one stream only.
Additionally, the event will be streamed on Twitch, MLG.tv, YouTube, and via the in-game live event viewer in Black Ops 3 on PlayStation 4.
We will be attending Call of Duty XP and will be providing live updates on all of the CWL action during the weekend. Be sure to follow us on Twitter, Facebook, and Instagram!
SOURCE: Activision
Call of Duty League 2021 season platform will be PC with controller
The Call of Duty League has announced a massive change for the 2021 season and the future of the league itself.
The league announced on September 14 that the 2021 season will be played with controllers on PC.
All Pro players who are part of the CDL will be required to compete on PC platform using a league sanctioned controller. A list of allowed controllers will be announced in the near future.
The League is announcing it will move pro team competition to PC + Controller beginning with the 2021 season. This means that all pro matches will be played on PC and all pro players must use a League-approved controller of their choice.
As part of this transition, Call of Duty League competition will maintain exclusive use of controllers for the upcoming season. This change provides players with expanded choice of controller, allowing them to select the League-approved controller style that works best for their game. More details and rules pertaining to peripherals will be released at a future date.
This marks the first time Call of Duty esports will not be played on a console. Activision's first real sponsored esports event was the 2011 Call of Duty XP, which was played on Xbox 360. Call of Duty esports went on to play on the Xbox console for through 2015.
Call of Duty transitioned to PlayStation as the premiere partner of esports in 2015 with Black Ops 3, and all league matches have been on PS4 since then.
Call of Duty Challengers
Activision has also announced a big change for the Call of Duty Challengers division.
Call of Duty Challengers will be switching to crossplay, which means players on PlayStation, Xbox, and PC can all compete in online Challenger events in the 2021 season.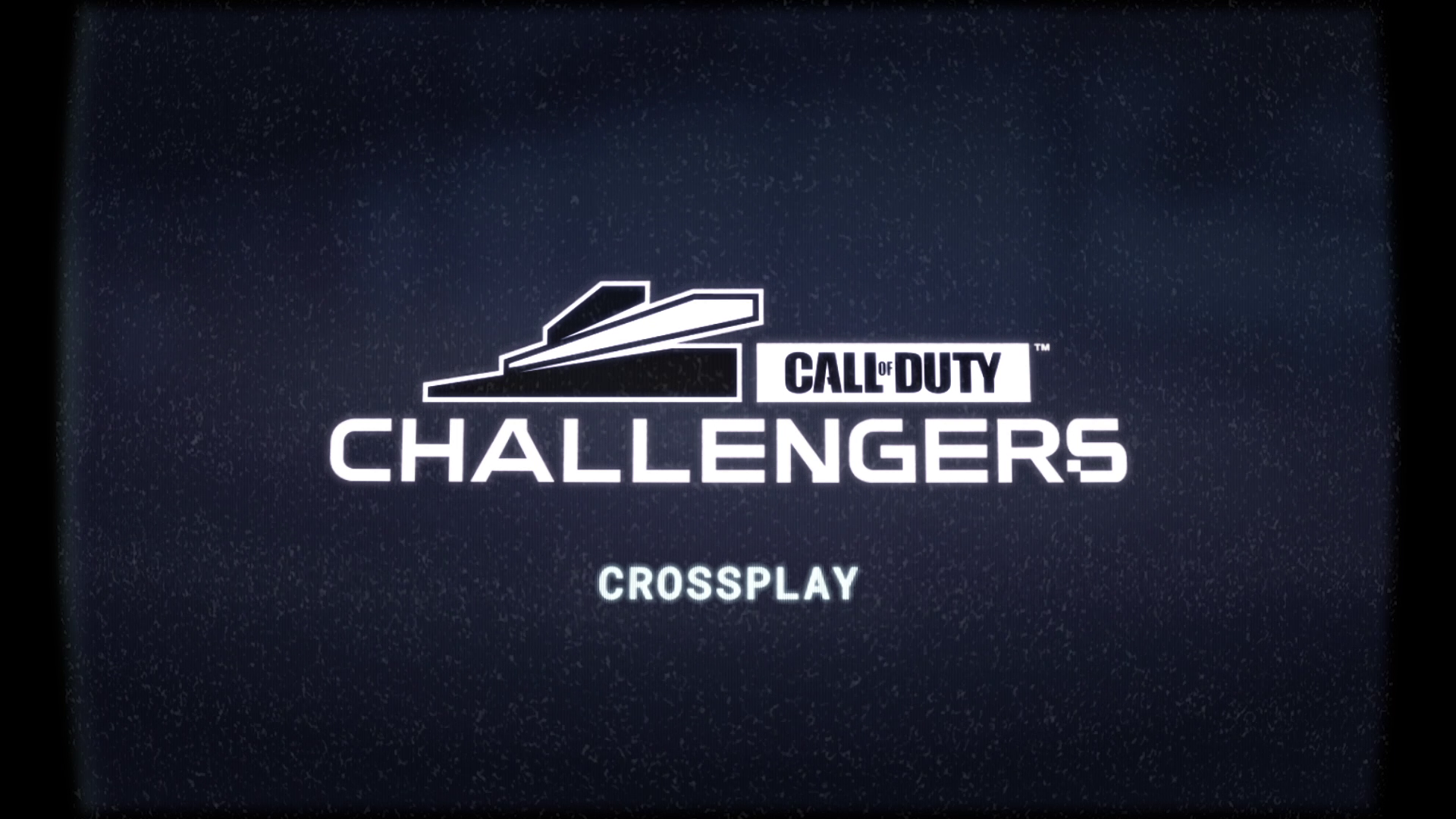 For the first time in Call of Duty esports history, competitors will be able to compete online in Call of Duty Challengers on their platform of choice across console and PC. We will continue to test platform hardware and make restrictions if necessary.
Players are required to use controllers. Mouse and keyboard peripherals will not be allowed.
Any LAN Challengers event that takes place during the season will be played on PC. Competitors may plug in their League-approved controller of choice.
More information on the 2021 season schedule to come. Stay tuned.
SOURCE: Call of Duty League
Call of Duty League won't expand to new teams for 2021 season
The Call of Duty League does not plan to expand beyond the 12 teams for the 2021 season, according to ESPN Esports.
ESPN reports that sources tell them the Call of Duty League made the decision to hold expansion for now because they want to work on showcasing the power of bringing the league to LAN. The 2020 season was switched to online due to the pandemic.
The Call of Duty League Commissioner has stated that there's a lot of interest from new city owners to join the league, but they don't plan to expand for the 2021 season.
In a press conference, Johanna Farris, Commissioner, said:
"We continue to see great demand for CDL coming in from a lot of different places which is always exciting to see," Call of Duty League commissioner Johanna Faries said Friday. "Breaking the viewership records that we've had with our playoffs run shows what the possibilities are for us in this nascent stage. However, our heads are currently down and focused on our 12 teams that have been with us since the beginning. We were oversubscribed with demand when we settled on our 12, and will do right by that demand at the appropriate time."
ESPN reports that the league intends to expand to new cities and markets for the 2022 season with new team sales set to begin in summer 2021.
It's not clear at this time which cities are interested in joining the league. So far, 11 cities are part of the league with 4 countries represented.
Activision Blizzard did not respond to request for a comment.
SOURCE: ESPN
Call of Duty League returns to 4v4 for 2021 season
The Call of Duty League has announced that the league will return to the 4v4 format for the 2021 season.
The news was announced in a teaser video posted to the CDL social channels titled "Season 2 Intel."
The 2021 season going back to 4v4 marks a return to the traditional Call of Duty esports format. The format was changed to 5v5 with Call of Duty: Black Ops 4 in 2018. Treyarch wanted to blend casual with competitive, and matched the standard game experience to esports.
In a post on the CDL site, the company confirms this decision was made after consulting the teams, players, and management.
With a new season comes new announcements across many fronts. Today we shared that we will be transitioning to starting roster sizes of four players per team for Season 2, marking a kind of 'return to our roots'. This decision was made in close collaboration with our teams and players, and it was not made lightly. We know that this transition also brings new implications for both pro and amateur players with rostermania season fast approaching. Over the course of the offseason, we will share more news regarding plans for the 2021 Season — including details on maps, modes, formats, schedule, and more.
More news on the 2021 season to come. Stay tuned.