How to get IO Tech Weapons in Fortnite
Here's everything you need to know about IO Tech Weapons in Fortnite, including how to get them for yourself for any battles or challenges.
The IO have made their return in Fortnite Season 7, and you can now collect IO Tech Weapons to use against Alien invaders. Here's everything you need to know, including how to get them.
The Imagined Order, IO for short, is an organization that first appeared in Fortnite Season 5 but was then removed for Season 6. Season 7 brought these enemies back, and you can battle IO guards on the map.
This organization also has interesting weapons at its disposal, and you can cause some serious damage if you get your hands on one. This guide will go over everything you need to know about IO Tech Weapons.
What are IO Tech Weapons in Fortnite?
The Alien invasion brought some major changes to Fortnite Island in Season 7. There are Parasites, flying saucers, as well as infected plants and trespassers all over the map.
To combat these invaders, IO Tech created three cool weapons that all serve a different purpose in the battle royale.
If you can acquire these, then you can start sending the Aliens back where they came from.
Pulse Rifle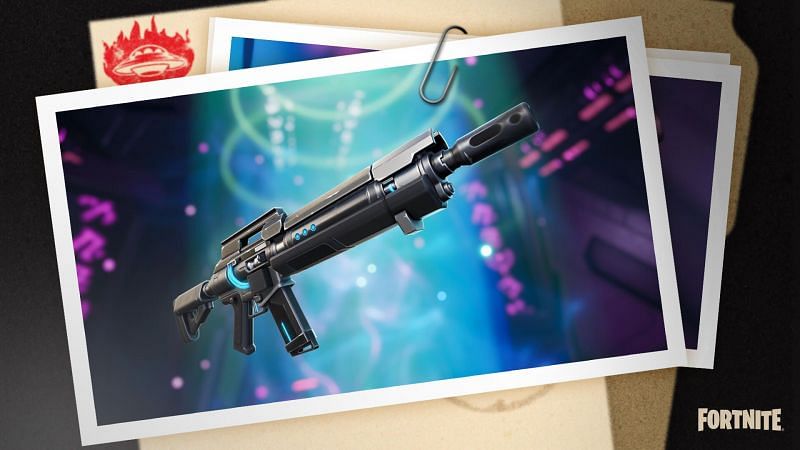 The IO has made a point of stating that this weapon is effective, regardless of whether or not you aim down sights. The rifle can hold 16 bullets in its magazine, and you can use it to deal 33 – 36 damage per shot.
It comes with a fire rate of 4.2 and a reload time of 2.8 seconds, which explains why the IO are so eager to brag about the weapon. Once you get your hands on it, you can cause some real problems for the invaders.
Recon Scanner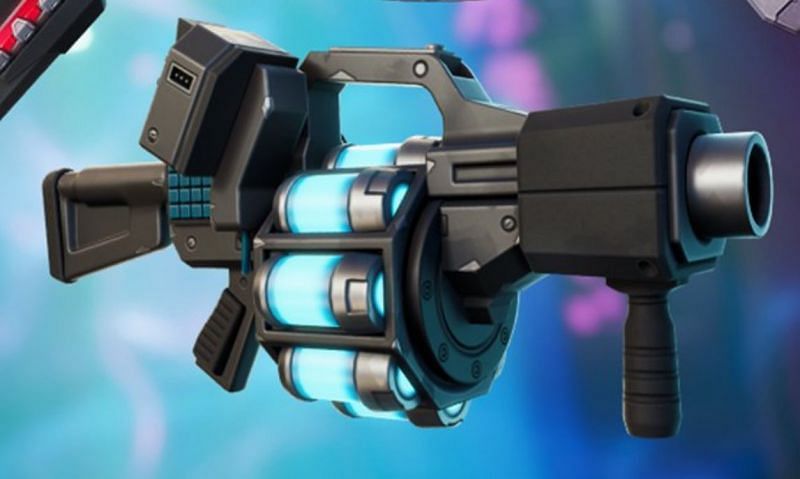 As we mentioned before, Alien Parasites are latching themselves onto the Wildlife and trespassers. You can use Recon Scanners to scan these Infected subjects from a safe distance by firing Recon Bolts at them.
These will then mark all opponents and Chests in the Scanner's diameter. While there's a limited amount of Bolts you can use at a time, they'll begin regenerating automatically soon enough.
Rail Gun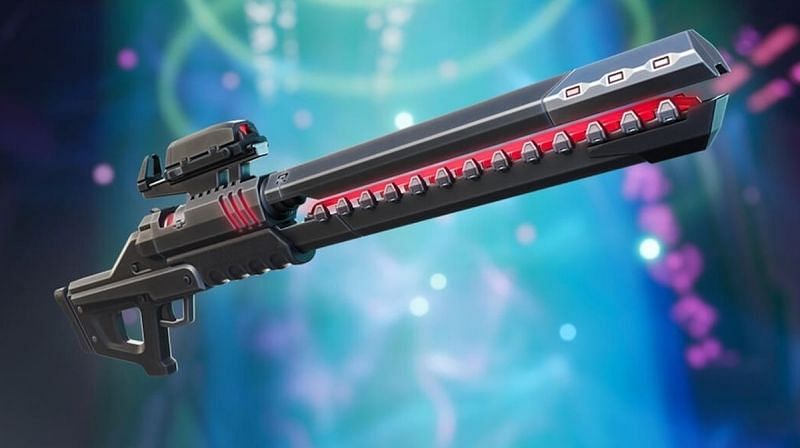 This sniper can shoot straight through hard surfaces, making it a very effective weapon to use for long-range combat situations. You can use it to deal major damage from a distance.
The weapon is beneficial against flying Saucers, but its biggest downfall is the visible targeting beam. So, you'll need to be quick to fire before the target spots you are aiming at them.
How to get IO Tech Weapons in Fortnite
There are a few ways through which you can acquire IO Tech Weapons in Fortnite. You just need to make your way towards the IO Bases on the map and search through the IO chests that you find there.
You can also clear out a group of IO Guards, and they'll sometimes drop a weapon along with some Gold Bars. However, the easiest way to get them is to visit the IO Satellite Bases across the Island.
Here are all the IO Satellite base locations:
Discovery Dish: West of Believer Beach
Dinky Dish: South east of Craggy Cliffs
Dockside Dish: West of Dirty Docks
Destined Dish: South east of Misty Meadow
Dampy Dish: South west of Slurpy Swamp
Deep Woods Dish: Inside Stealthy Stronghold
Defiant Dish: East of Weeping Woods
Another new addition to Fortnite in Season 7 is Alien Nanites. You can actually craft a couple of IO Tech Weapons by combining regular guns with Nanites.
Acquiring IO Tech Weapons in Fortnite can be particularly useful, as one of the Season 7 Week 12 Epic Quests requires you to use them on dummies. You can also use it to cause mayhem on the Island.
That covers all you need to know about IO Tech Weapons in Fortnite, and be sure to check out how to sign up for Fortnite Impostor Trials to earn rewards.
Image credits: Epic Games
Fortnite Donation Board locations: How to vote to unvault items
Here's everything you need to know about Donation Boards in Fortnite, including the locations where you can find them to vote on returning items.
Donation Boards have appeared across Fortnite island during Season 8, so we'll go over what they're for and where you can find them on the map.
With Fortnite Season 8 well underway, you can check out all of the new content in the game, including new Cosmic Chests, cosmetics, bounties, and weapons. There's also a brand-new Battle Pass to progress through.
One of the new additions to the battle royale is the Fortnite Donation Boards. These have been popping up around the Island, and this guide will cover everything you need to know about them, including their locations.
What Are Donation Boards in Fortnite?
The Donation Boards on Fortnite Island look like any regular boards with flyers on them. Once you interact with them, you'll get a chance to decide which item should be brought to the map.
You can donate 50 Gold Bars towards whichever item you want to see as future loot, with the first item to hit 100% Funded becoming immediately unlocked and ready for use.
There are plenty of unique weapons to choose from in Fortnite Season 8. These include the new Sideways weapons and the few Exotic Weapons currently left in the battle royale.
By donating to these boards, you have the rare opportunity to decide which of these fantastic weapons can become easily accessible to you the next time you hop into a match of Fortnite.
Fortnite Donation Board locations
Donation Boards are mainly located next to POIs on the map. You can currently find a total of 12 scattered around Fortnite Island, and you can often find Turret Boards right next to them.
Once you get to one of these, you'll have the chance to decide which weapon makes its way to Fortnite Island. This gives you more control over the Battle Royale than before.
Be sure to cast your vote when you come across one of these. For more Fortnite, stay tuned to Charlie INTEL and check out the Gold Cube location and travel path in Fortnite Season 8.
Image credits: Epic Games / Fortnite GG
Fortnite Armored Walls: How to get & use the new Trap
Here's how to get and use Fortnite Season 8's latest addition, Armored Walls, which add a ton of HP to your structures.
Fortnite Season 8 has included a brand-new Trap item to the game, with Armored Walls making your structures much more powerful. Here's how to find and use this new defensive item.
Following the news that Fortnite will be crossing over with designer fashion house Balenciaga, Epic Games has brought even more content with the September 21 hotfix. In this small update, they've announced a Fourth Birthday event, given players the chance to unvault an item, and added a new Trap.
The Armored Walls Trap covers builds in thick metal plating, giving "any building piece a whole bunch more HP."
Here's how to find and use this powerful new item.
How to get Armored Walls in Fortnite
Creating a safe area to hold down is one of the most important strategies to winning a game of Fortnite. Maintaining the high ground and having solid cover is ever-important and now your defense can now be even stronger thanks to the new Armored Walls Trap.
These Armored Walls have arrived in Fortnite Battle Royale matches with the September 21 update. In the accompanying announcement, Epic Games revealed that Armored Walls can be found in Supply Boxes and on the ground. So, it shouldn't be too difficult to find them, you just need to loot around.
How to use Armored Walls in Fortnite
Armored Walls are Uncommon Traps, so will go into the Trap inventory slot. Like placing the old Damage Traps or Bouncers, you just need to approach one of your own structures with Armor Plates in your inventory and press your Trap keybind, e.g T.
The wall will now become a thick metal structure with 2,500 HP, so the enemies will have an extremely hard time breaking through. However, it works both ways, so be careful you don't box yourself in!
Here's a quick summary:
Build or approach one of your walls in Fortnite
Have the Armored Walls trap at the ready
Press your Trap button to apply it to the surface
---
And that's how you can find and use Armored Walls in Fortnite Season 8! For more guides, check out how to level up the Fortnite Season 8 Battle Pass fast.
Image Credit: Epic Games
Fortnite Fourth Birthday event: Start date, Quests, rewards
Fortnite is nearing its fourth birthday, and there's a full in-game event coming so players can join in with the celebrations.
It's hard to believe that it's been four years since Fortnite began taking over the gaming world, but it's true. Once again, Epic is celebrating in style with a special in-game Fourth Fortnite Birthday event. We've got the lowdown right here.
Fortnite Season 8 is a throwback in many ways, mainly thanks to the return of Kevin and his fellow alien Cubes. That's why it's fitting that the new season coincides with the anniversary of the battle royale's release.
Fortnite has evolved a lot in the last four years, popularising features like the Battle Pass along the way.
So, to celebrate, Epic is launching a Fourth Fortnite Birthday event for players to dive into, packed with plenty of Quests and rewards.
Fourth Fortnite Birthday event start date and time
This special Fortnite Birthday event will kick off on September 24, 2021, at 6 AM PT / 9 AM ET / 2 PM BST, coming via an update that will be available to download on the day.
Fittingly, the Fortnite Birthday event festivities will last for four days, ending on September 28, 2021. The game's official birthday is in the middle of the event on September 26.
Throughout the Fortnite Birthday event, players will be able to spot birthday cakes scattered around the island. Eating these baked goods will offer valuable health and shield boosts.
Birthday presents will also be returning from last year. These can be thrown onto the ground and contain rare loot.
Fourth Fortnite Birthday Quests & rewards
As part of the celebrations, players will have the chance to complete themed Quests to earn birthday rewards and XP.
These will also go live when the event starts, on September 24, 2021, at 6 AM PT / 9 AM ET / 2 PM BST.
Among the rewards will be the "4 Me???" Back Bling, "Hooplah Hammer" Pickaxe, and "4? Score!" Emoticon.
Epic is yet to confirm what the birthday-themed Quests will entail, but be sure to check back here for the latest updates.
That was everything we know so far about the Fourth Fortnite Birthday event. We'll have to wait and see if Epic has anything else planned for the big day.
For more on Fortnite Season 8, check out how to rank up the Battle Pass quickly and our ranking of every single weapon.
Image credits: Epic Games