Games of Summer event now live in Modern Warfare & Warzone
The first ever in-game event for Call of Duty: Modern Warfare is live with the Games of Summer Event, available now through September 7 for everyone – both premium Modern Warfare game owners and free to play Warzone owners.
The event centers around setting time records in the Trials feature in Call of Duty: Modern Warfare.
Competing in the Games of Summer event allows you to unlock bonus content and rewards to use in Modern Warfare and Warzone.
Here's the breakdown of how the event works and different Trials available to compete in.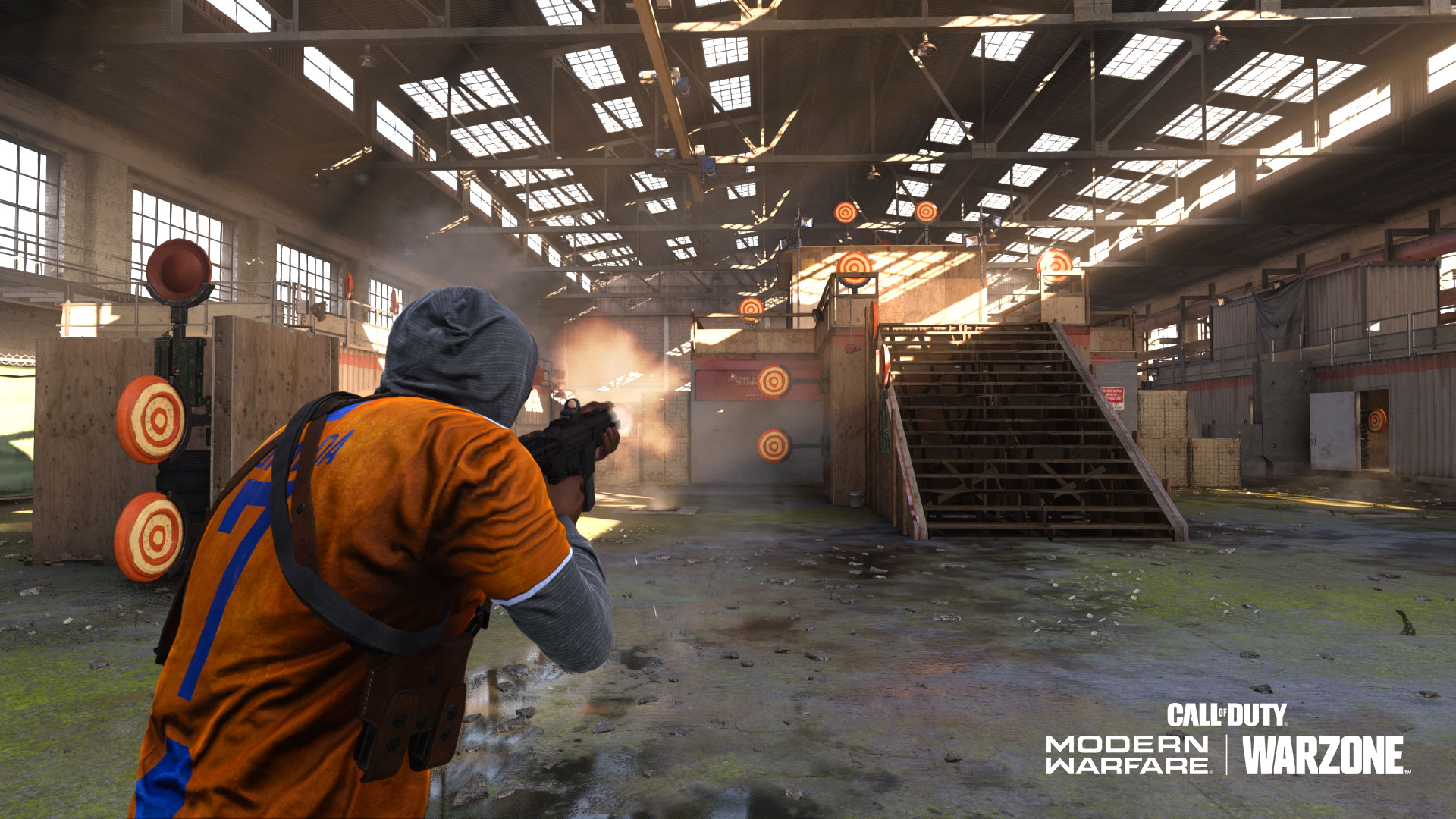 Compete for Glory…And Free Rewards
For the first time in Call of Duty franchise history, community members from around the world – both those who own Modern Warfare and free-to-play Warzone – will be able to represent their country in easy-to-play, hard-to-master, single-player Trials of skill. By earning medals in each Trial, competitors will prove which country's Tier One Operators are truly the best in the world.
Within Games of Summer, there are five Trials. These miniature experiences are similar to those introduced at Modern Warfare'slaunch and in post-launch Season updates.
Trials will be available for Modern Warfare and free-to-play Warzone players. Players will have unlimited entries, meaning you can keep playing them to set your best time or score and go for Gold.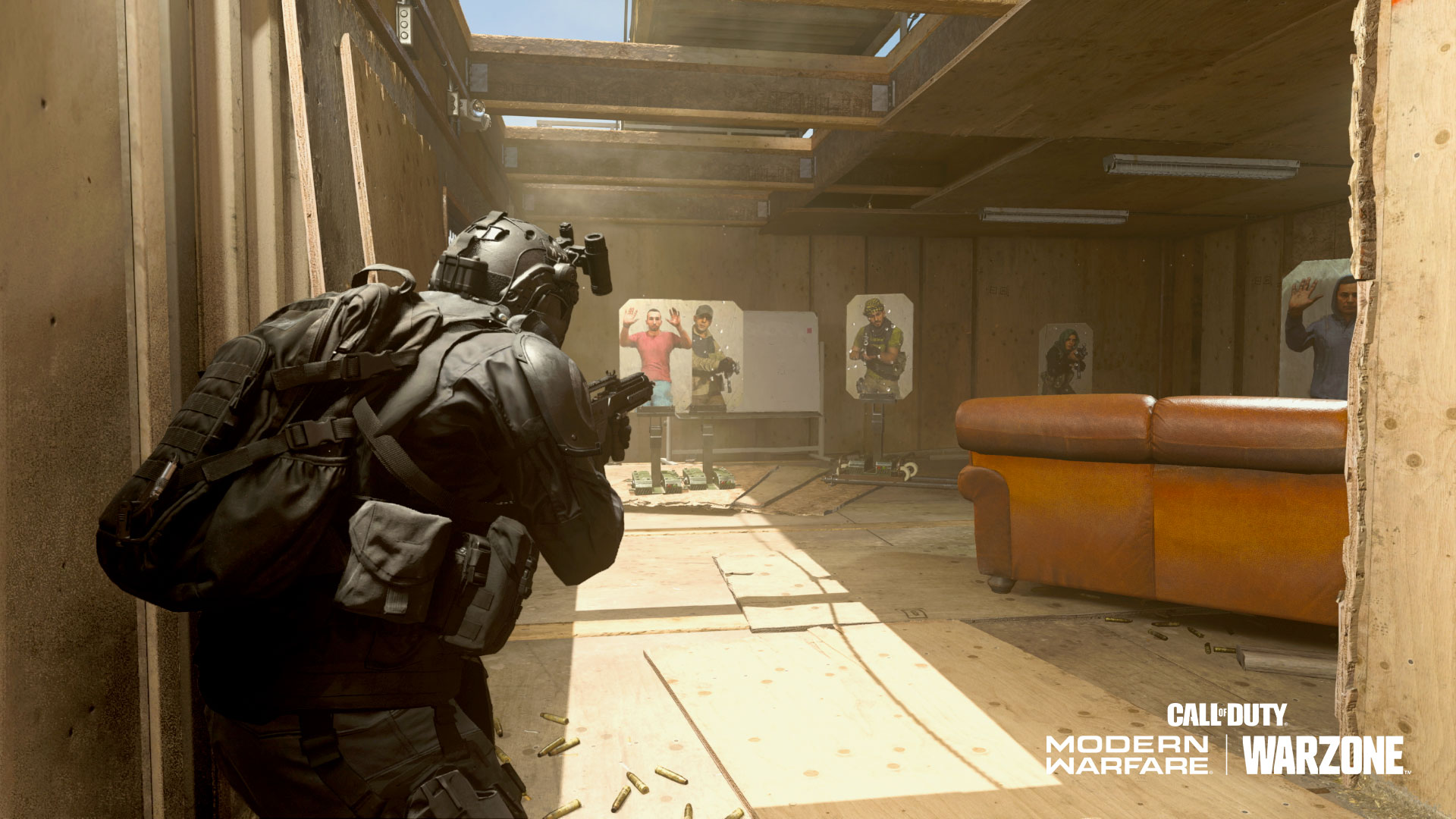 A Pentathlon of Trials
Gold Medal tip: some Trials shave seconds off your final time for high accuracy, while others add points based on how quickly waves are completed.
Trial One: Gun Course (Starts August 28) on Custom Gun Course Map

Description: Make your way through the course as fast as possible while clearing all enemy targets and avoiding civilian casualties.
Medal Times: 01:30:00 (Bronze) / 01:00:00 (Silver) / 00:40:00 (Gold)
Loadout: Assorted Weapons

Trial Two: Price's Alley (Starts August 29) on Custom Price's Alley Map

Description: Eliminate an endless series of enemy targets while avoiding civilian targets to maintain the combo for as long as possible.
Medal Scores: 4,000 (Bronze) / 5,000 (Silver) / 6,000 (Gold)
Loadout: Renetti (Handgun)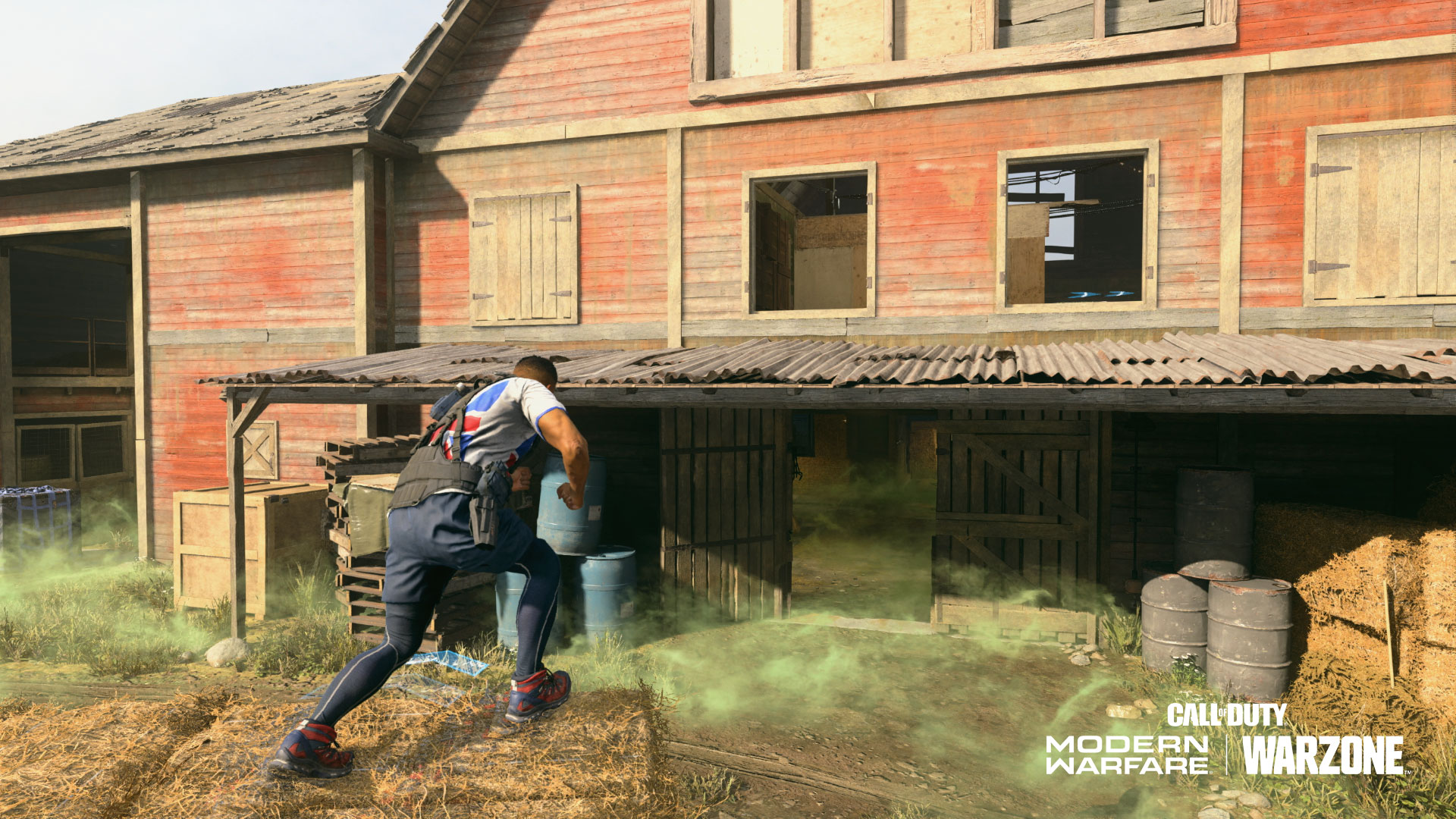 Trial Three: Risky Parkour (Starts August 30) on Livestock

Description: Move through each checkpoint and finish the course as quickly as possible. Beware the heavy toxic gas on low ground.
Medal Times: 0:55:00 (Bronze) / 0:47:00 (Silver) / 0:40:00 (Gold)
Loadout: Combat Knife

Trial Four: Shooting Range (Starts August 31) on King

Description: Locate and shoot all targets in the area as quickly as possible while conserving ammunition.
Medal Times: 0:50:00 (Bronze) / 0:40:00 (Silver) / 0:30:00 (Gold)
Loadout: Assorted Weapons

Trial Five: Marksman Challenge Starts (September 1) on Custom Marksman Challenge Map

Description: Engage waves of long-distance targets and beat the clock. Missed shots burn time.
Medal Times: 3,400 (Bronze) / 3,900 (Silver) / 4,400 (Gold)
Loadout: HDR (Sniper Rifle)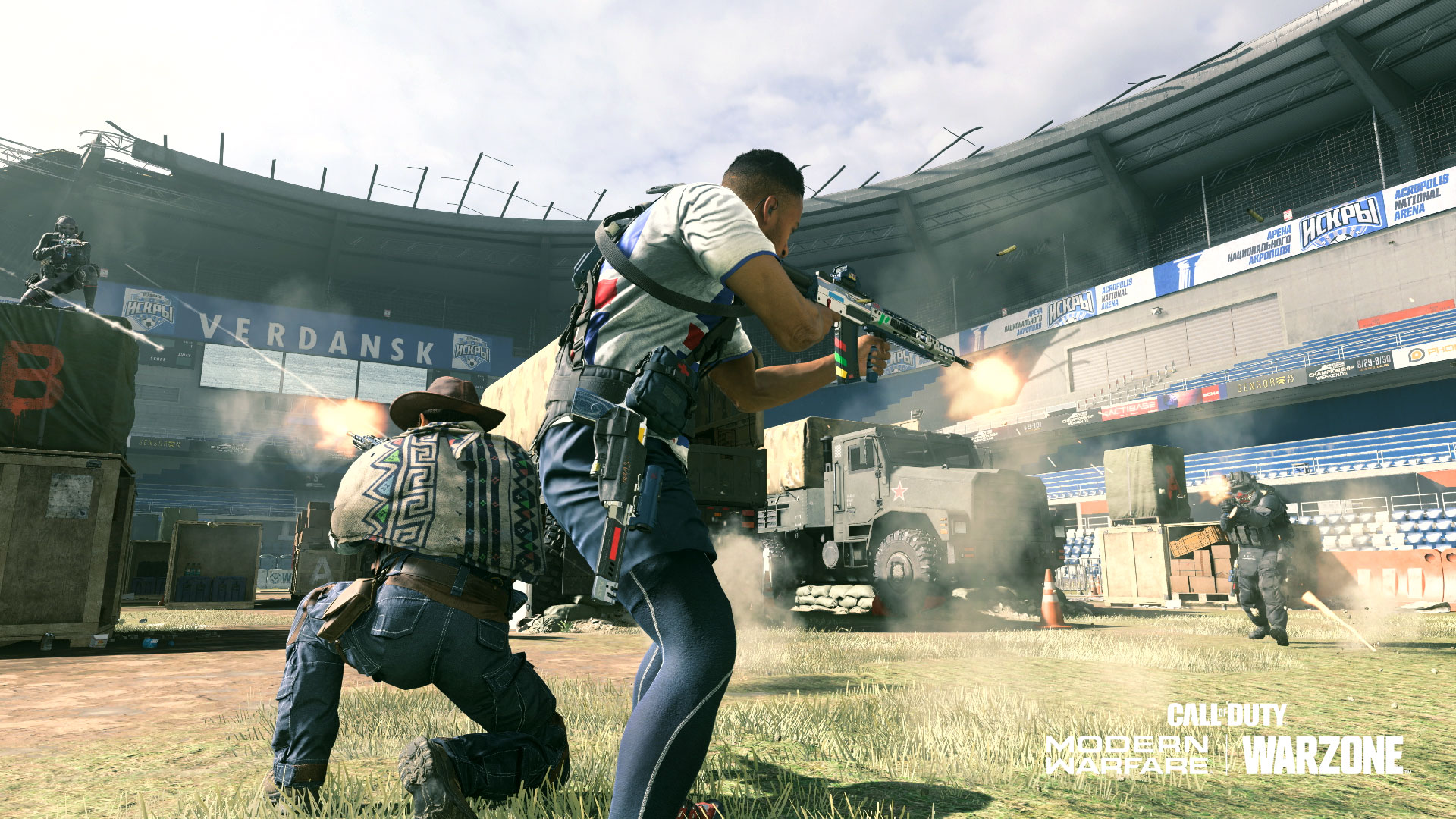 To the Victor Goes the Spoils for Self and Country
For participating in Games of Summer, players will receive rewards based on performance within each Trial. These rewards are stackable – if a competitor achieves gold on the first try, they will receive all three rewards for their epic (or in some cases, legendary) achievement.
Each Trial medal comes alongside rewards (rewards can only be received once) and all players who participate earn the 'Games of Summer Cup' weapon charm. Trials rewards include but are not limited to vehicle skins, XP tokens, vehicle horns, calling cards, and Legendary weapon blueprints.
Earn gold in each Trial and receive the Legendary Assault Rifle Juliet Blueprint, a weapon truly built for chasing first place on any leaderboard. Built for pure precision with a clear, non-magnified sight picture, consider this a "gold standard" among a competitive pool of this weapon platform's existing blueprints.
On top of these rewards, individual medals will give points to a player's respective country, determined by their account's origin. Each country's points will be updated daily, and the top 15 countries will be visible on in-game leaderboards. Total scoring is weighted by country participants, so any nation can rise to the top.
Earn medals and rack up your points for your country, then at the culmination of Games of Summer, a country will be crowned champion. Will there be an underdog that claims glory for a well-contested Trial at the 11th hour? Or will one country hold a commanding lead throughout the Games?
Drop in and play before the event ends on September 7!
Modern Warfare devs make secret TTK change with major health boost
Modern Warfare players believe Infinity Ward have made a major TTK adjustment, adding health to players in Ground War.
Modern Warfare players have discovered that Infinity Ward have made a secret change to the game's Ground War mode, giving players a major health boost.
Modern Warfare dropped all the way back in 2019, yet remains popular with fans even three years later. With the next Call of Duty title set to be Modern Warfare 2, it's no surprise that people are jumping back onto Infinity Ward's last offering.
Even though the developers are hard at work finishing up MW2, it seems that Infinity Ward isn't finished with Modern Warfare just yet, and still drops updates on the game fairly regularly.
The game's last update dropped alongside Warzone Season 3 Reloaded, but didn't include extensive patch notes for players to read. After playing the game though, YouTuber and CoD expert JGOD has discovered a secret change that changes Ground War massively.
In a tweet posted on May 29, JGOD revealed that after playing Ground War, he believed that Infinity Ward had raised the base health in the mode.
To prove this, he used the RAM-7, explaining that at 100HP, it should kill in four shots. In Ground War though, it took six bullets. This suggests that the mode's base health has been increased to 150HP.
JGOD wasn't the only player who noticed this change, with many replying that they had felt something was different too. "I knew they did something with the recent update," tweeted one, while TrapGodTO admitted he felt the "time-to-kill had went up" too.
A higher TTK means it is harder to kill opponents, as you need to hit more shots accurately to wipe them out. The reason for this change remains unknown, but that hasn't stopped players from speculating.
Some believe this change is directly linked to Warzone, where Raven buffed HP in Rebirth Island with the Reloaded patch. Others think Infinity Ward are testing different base healths for Modern Warfare 2. If that is the case, it's likely we will have to wait for a multiplayer beta for confirmation.
Image credit: Infinity Ward
Which packs are needed for Modern Warfare Multiplayer? Full list
Modern Warfare is a huge game that players need a lot of storage for. Luckily, only certain Modern Warfare packs are needed for Multiplayer.
Knowing what data packs you need to download to play Call of Duty: Modern Warfare's Multiplayer can be quite confusing, so we put together a detailed list of what you need and how much space it takes up.

Call of Duty's Multiplayer has been a fan favorite mode of the franchise pretty much since it was released, and although Modern Warfare isn't the latest installment, players are still enjoying it.
With the Call of Duty games evolving every year, it's only natural that the data needed is larger. Therefore, some players may be wondering what data packs they need solely for the Multiplayer mode.
What packs are needed for Modern Warfare Multiplayer?
In recent history, the developers have allowed players to pick and choose what data to download due to the huge amount of storage that the games take up.
This way, players who only play the Multiplayer can uninstall the data for the campaign and any other extra modes. This is great, as it prevents storage from being taken up modes you don't play.
Luckily there isn't much that players actually need to play Modern Warfare's Multiplayer.
Here's a list of all the Modern Warfare Multiplayer packs you need to have downloaded:
Base Game: 88.7 GB
Multiplayer pack: 6.0 GB
Multiplayer pack 2: 19.9 GB
Multiplayer and Special Ops Pack: 21.3 GB
In total, this comes to 135.9 GB big and will require a sizable amount of your console storage.
For those on Xbox One, you will need all three of the Modern Warfare Multiplayer packs mentioned above to run the Multiplayer mode.
For those on PC or PlayStation, you only need Data Pack 1 and the Multiplayer Pack 2 in order to run Modern Warfare's Multiplayer.
So, for those who are either bored of Warzone like some popular streamers have been lately, you may want to head back over to the classic Multiplayer and give the new CX-9 SMG a try. With that being said, these are the data packs you'll need to do so.
---
For more on Call of Duty, stay tuned on Charlie INTEL and check out our article on the best PC Settings for Warzone Pacific Season 3.
Image Credits: Raven Software / Activision
Modern Warfare 2 shown to NFL prospects: Title confirmed & first impressions
As top prospects prepare for the NFL draft, they're getting a first look at Call of Duty: Modern Warfare 2 during a private CoD event.
NFL draft prospects are giving their first impressions of Modern Warfare 2 as they get an exclusive look at the new Call of Duty title.
Although Vanguard Season 3 has only just begun, Call of Duty players are already looking forward to the next installment in the franchise. The Modern Warfare series is beloved by many players across the globe, thus the excitement for Modern Warfare 2 is high.
There are certainly a ton of rumors beginning to swirl but thanks to a private CoD event for some of the NFL's top draft prospects, we received an official title for the game as well as first impressions from the players lucky enough to sneak a peek.
We've known for a while that the next Call of Duty title is set to be a sequel to 2019's Modern Warfare. Given the sequel association, most people began calling it Modern Warfare II. While this was in the right ballpark, the event finally confirmed that the title will be Modern Warfare 2.
In addition to title confirmation of the Infinity Ward developed game, several top prospects from the upcoming NFL draft took to social media to share thoughts and opinions on their first look at Modern Warfare 2.
The list of NFL prospects who got a glimpse of Modern Warfare 2 includes Ahmad Gardner, Aidan Hutchinson, and Bo Melton. Both Melton and Hutchinson posted pictures of themselves at the Las Vegas event.
Meanwhile, Gardner offered more details concerning the footage and claimed that "it was so realistic, it's insane." This lines up with a statement from an Activision briefing that claimed Modern Warfare 2 would be "the most advanced experience in franchise history."
Only time will tell if this positive perception will hold up but CoD fans have a lot to be excited about.
---
For more on the upcoming CoD title, check out how a leaker claims SBMM will be reworked in Modern Warfare 2 or potential major changes to Perks.
Image Credit: Activision