Games of Summer event now live in Modern Warfare & Warzone
The first ever in-game event for Call of Duty: Modern Warfare is live with the Games of Summer Event, available now through September 7 for everyone – both premium Modern Warfare game owners and free to play Warzone owners.
The event centers around setting time records in the Trials feature in Call of Duty: Modern Warfare.
Competing in the Games of Summer event allows you to unlock bonus content and rewards to use in Modern Warfare and Warzone.
Here's the breakdown of how the event works and different Trials available to compete in.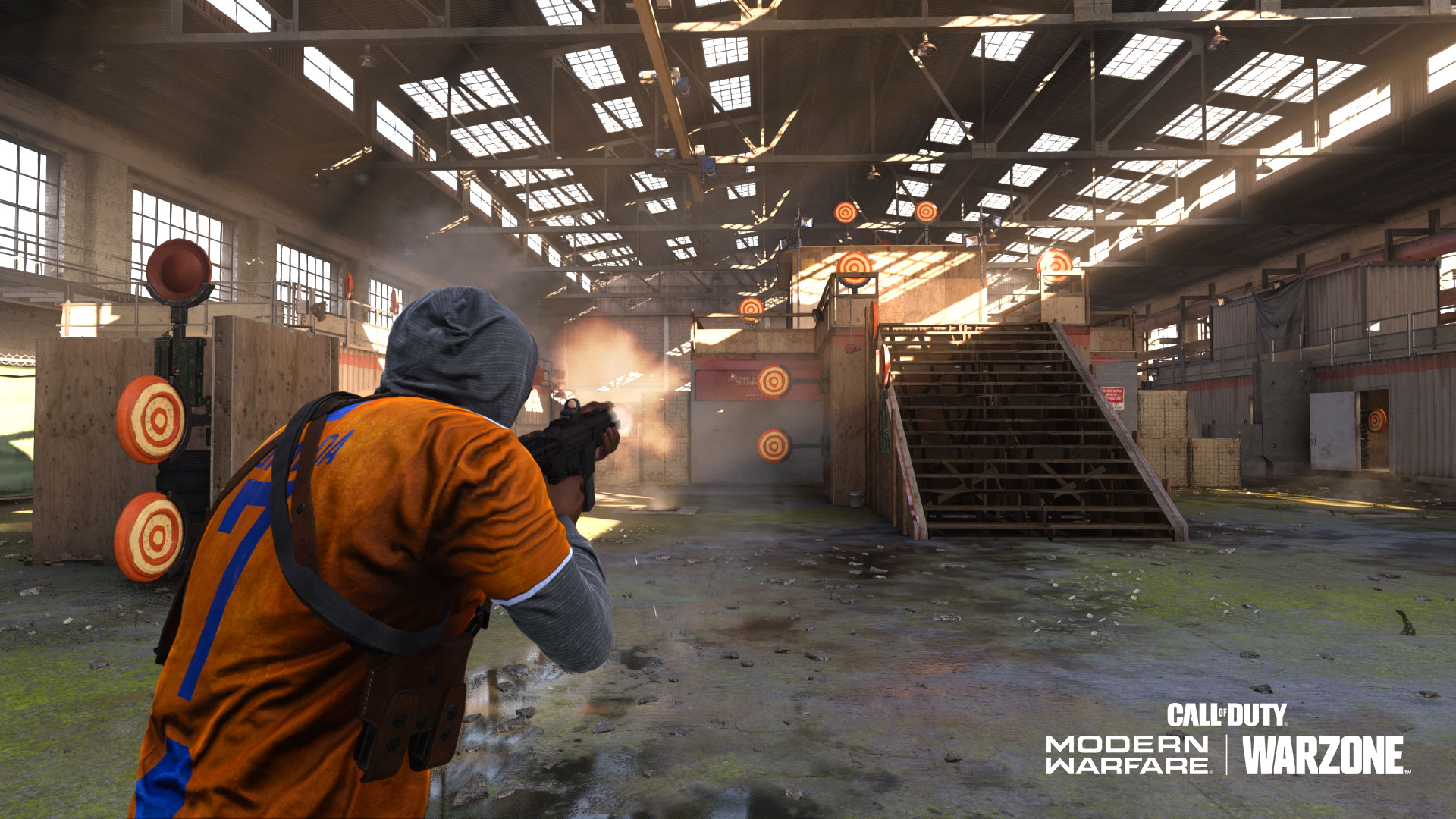 Compete for Glory…And Free Rewards
For the first time in Call of Duty franchise history, community members from around the world – both those who own Modern Warfare and free-to-play Warzone – will be able to represent their country in easy-to-play, hard-to-master, single-player Trials of skill. By earning medals in each Trial, competitors will prove which country's Tier One Operators are truly the best in the world.
Within Games of Summer, there are five Trials. These miniature experiences are similar to those introduced at Modern Warfare'slaunch and in post-launch Season updates.
Trials will be available for Modern Warfare and free-to-play Warzone players. Players will have unlimited entries, meaning you can keep playing them to set your best time or score and go for Gold.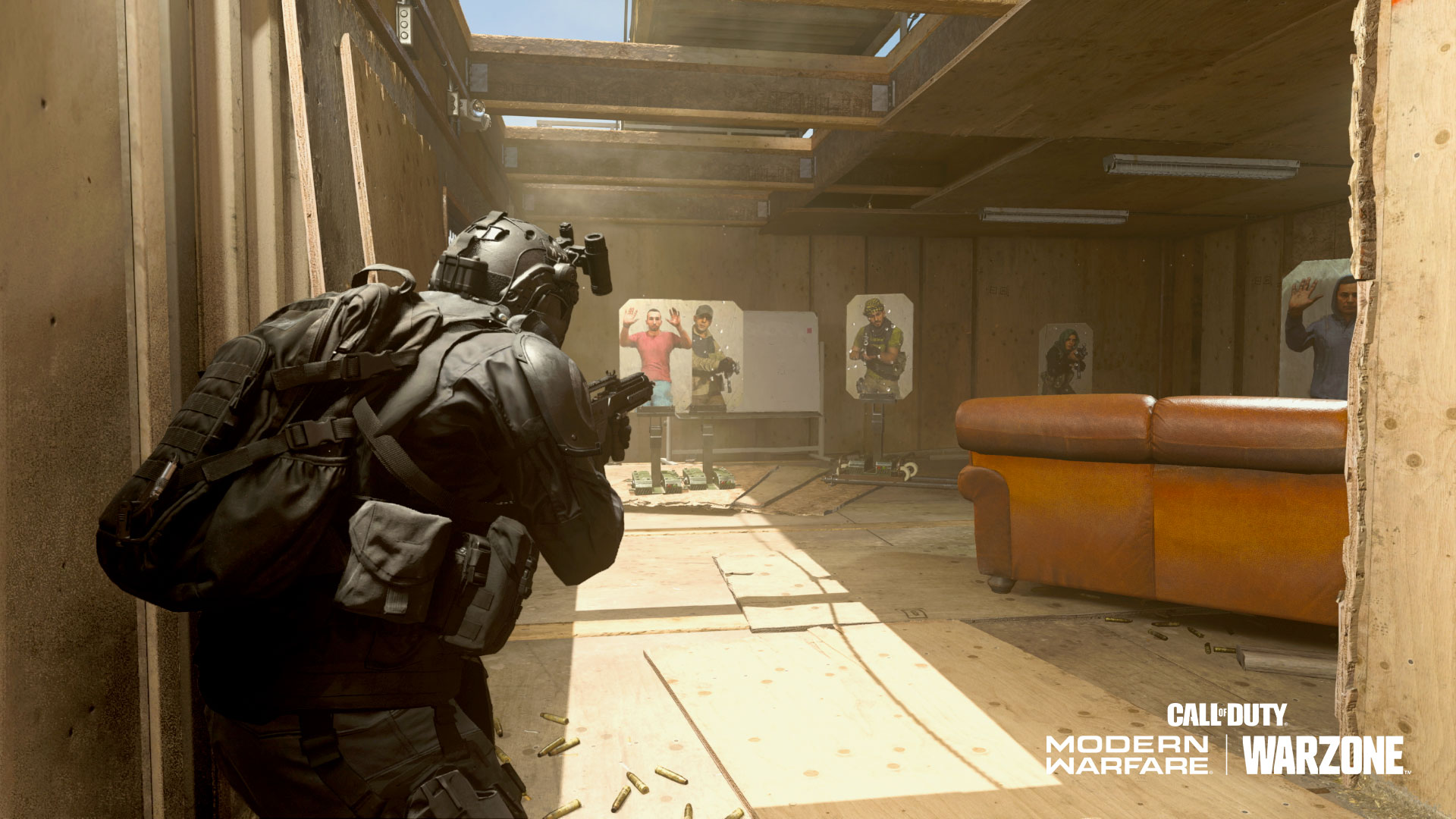 A Pentathlon of Trials
Gold Medal tip: some Trials shave seconds off your final time for high accuracy, while others add points based on how quickly waves are completed.
Trial One: Gun Course (Starts August 28) on Custom Gun Course Map

Description: Make your way through the course as fast as possible while clearing all enemy targets and avoiding civilian casualties.
Medal Times: 01:30:00 (Bronze) / 01:00:00 (Silver) / 00:40:00 (Gold)
Loadout: Assorted Weapons

Trial Two: Price's Alley (Starts August 29) on Custom Price's Alley Map

Description: Eliminate an endless series of enemy targets while avoiding civilian targets to maintain the combo for as long as possible.
Medal Scores: 4,000 (Bronze) / 5,000 (Silver) / 6,000 (Gold)
Loadout: Renetti (Handgun)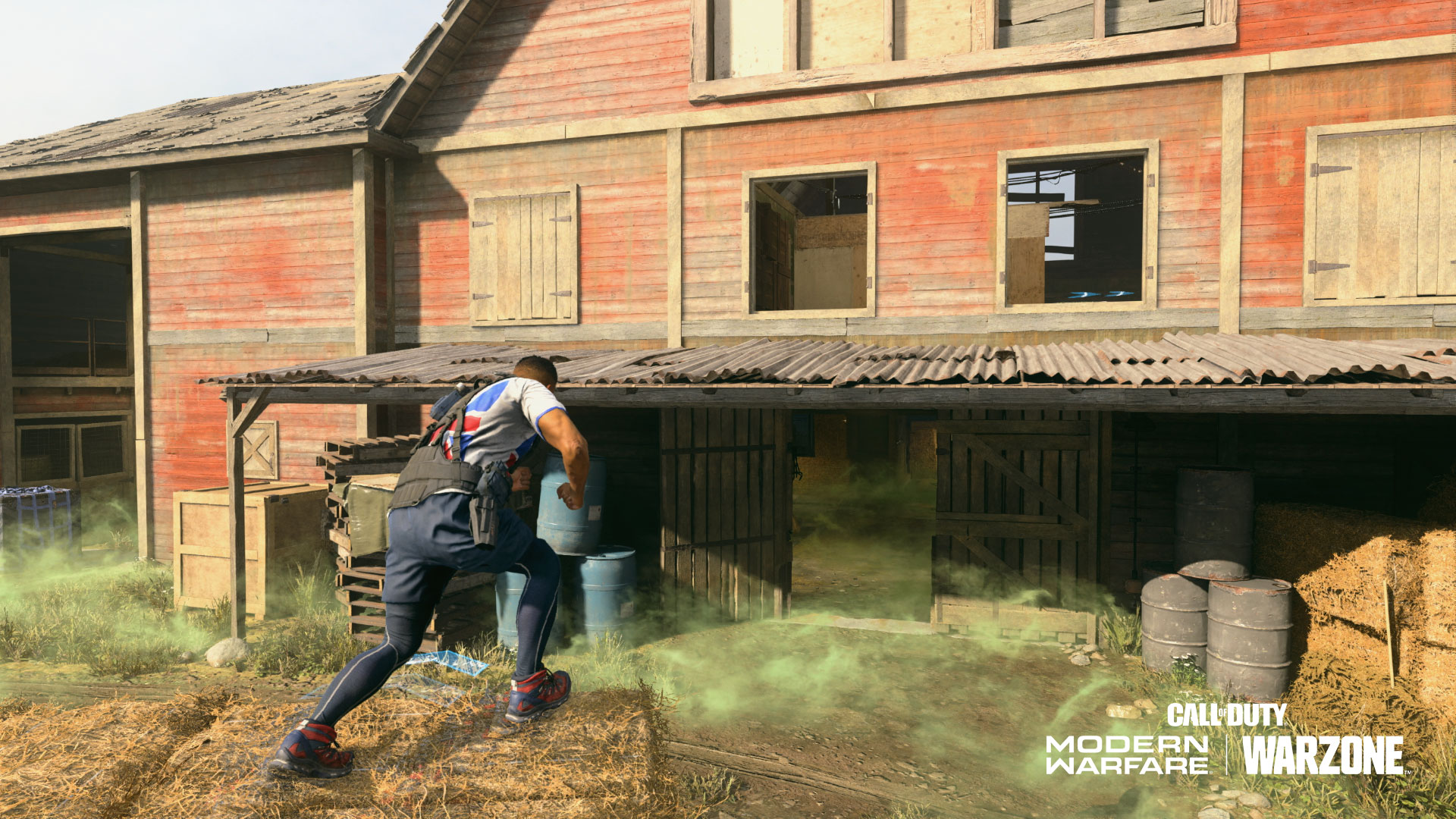 Trial Three: Risky Parkour (Starts August 30) on Livestock

Description: Move through each checkpoint and finish the course as quickly as possible. Beware the heavy toxic gas on low ground.
Medal Times: 0:55:00 (Bronze) / 0:47:00 (Silver) / 0:40:00 (Gold)
Loadout: Combat Knife

Trial Four: Shooting Range (Starts August 31) on King

Description: Locate and shoot all targets in the area as quickly as possible while conserving ammunition.
Medal Times: 0:50:00 (Bronze) / 0:40:00 (Silver) / 0:30:00 (Gold)
Loadout: Assorted Weapons

Trial Five: Marksman Challenge Starts (September 1) on Custom Marksman Challenge Map

Description: Engage waves of long-distance targets and beat the clock. Missed shots burn time.
Medal Times: 3,400 (Bronze) / 3,900 (Silver) / 4,400 (Gold)
Loadout: HDR (Sniper Rifle)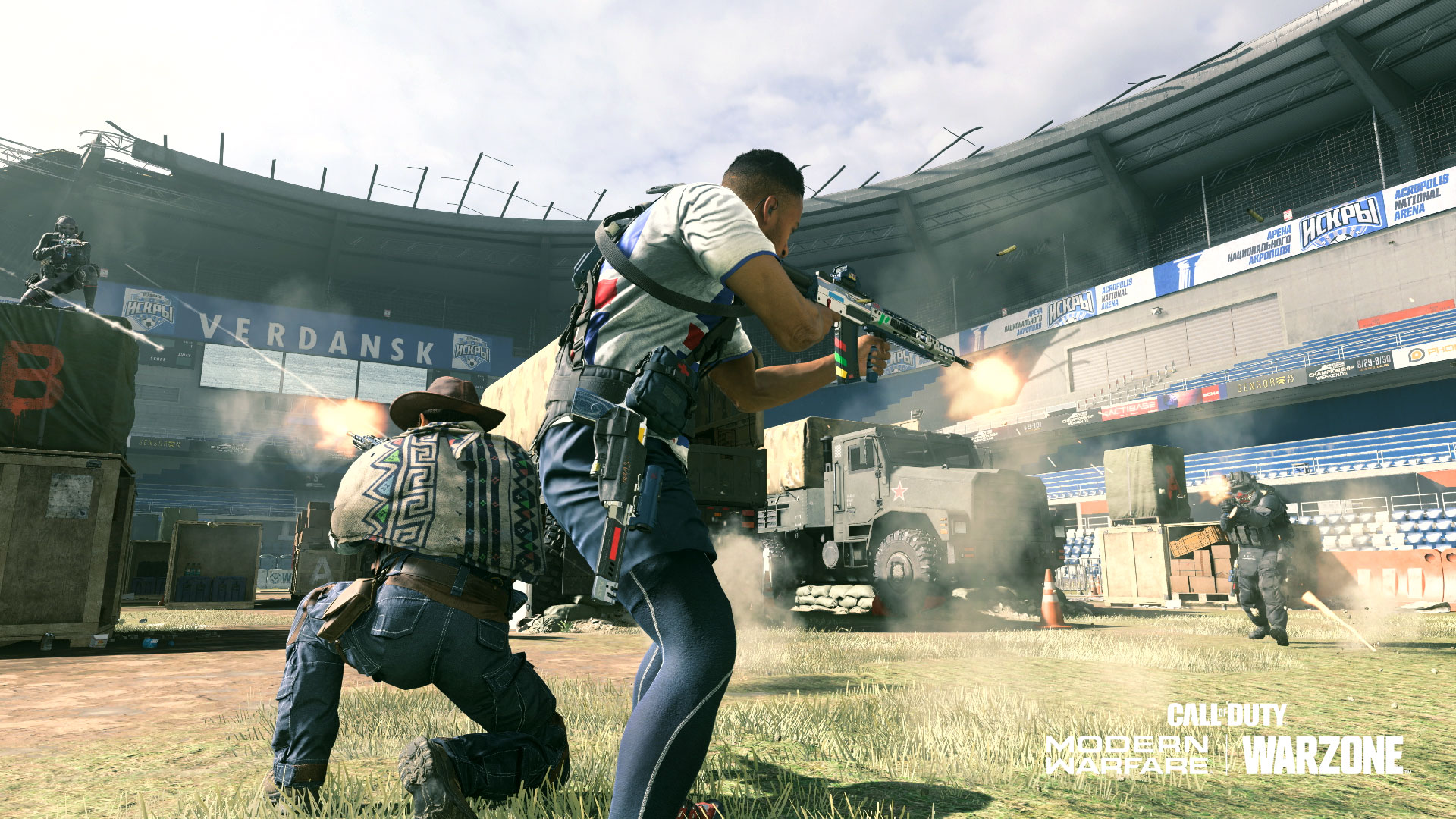 To the Victor Goes the Spoils for Self and Country
For participating in Games of Summer, players will receive rewards based on performance within each Trial. These rewards are stackable – if a competitor achieves gold on the first try, they will receive all three rewards for their epic (or in some cases, legendary) achievement.
Each Trial medal comes alongside rewards (rewards can only be received once) and all players who participate earn the 'Games of Summer Cup' weapon charm. Trials rewards include but are not limited to vehicle skins, XP tokens, vehicle horns, calling cards, and Legendary weapon blueprints.
Earn gold in each Trial and receive the Legendary Assault Rifle Juliet Blueprint, a weapon truly built for chasing first place on any leaderboard. Built for pure precision with a clear, non-magnified sight picture, consider this a "gold standard" among a competitive pool of this weapon platform's existing blueprints.
On top of these rewards, individual medals will give points to a player's respective country, determined by their account's origin. Each country's points will be updated daily, and the top 15 countries will be visible on in-game leaderboards. Total scoring is weighted by country participants, so any nation can rise to the top.
Earn medals and rack up your points for your country, then at the culmination of Games of Summer, a country will be crowned champion. Will there be an underdog that claims glory for a well-contested Trial at the 11th hour? Or will one country hold a commanding lead throughout the Games?
Drop in and play before the event ends on September 7!
Will you be able to use Cold War and Modern Warfare weapons in Warzone Pacific?
Our quick and easy guide will answer the question of whether or not players can use Cold War and Modern Warfare guns in Warzone Pacific.
One question on everyone's mind ahead of Warzone Pacific's Caldera map is whether or not you'll be able to use Modern Warfare and Black Ops Cold War's guns in it. We will answer that for you today.
Call of Duty: Warzone already has a ridiculously bloated arsenal of weapons for players to choose from. With over 100 guns to select as of Warzone Season 6, the transition into Warzone Pacific and the new Caldera map will see all of Vanguard's guns added.
However, this begs the question for many players, will the new map and addition of nearly 40 Vanguard weapons mean that either Modern Warfare or Black Ops Cold War weapons need to miss out?
Can you use Modern Warfare and Cold War weapons in Warzone Pacific?
Fans of any of Modern Warfare and Black Ops Cold War's weapons will be pleased to know that they too will also be carrying over into Warzone Pacific.
In an exclusive interview with Dexerto, Zach Hodson, Lead Designer at Sledgehammer Games discussed how Vanguard's weapons will have to be considered when being added to all the other existing guns in the game.
He said that SHG has to keep a "separate balance sheet to track how things might work in Warzone." Presumably, this is to factor in the extra 40 guns, taking Warzone up to a total of about 150 guns for players to use.
It should be noted that Warzone Pacific game modes will tailor the guns to its different game modes. Warzone Caldera Battle Royale will allow the use of all guns, whereas Vanguard-specific modes will only allow the use of Vanguard weapons.
How to use Cold War & MW weapons in Warzone Pacific
Whilst there's nothing concrete just yet, we think that to use these weapons in Warzone Pacific, players will simply be able to select the ones they have unlocked once the Season 1 integration with Vanguard goes live.
When Black Ops Cold War and Warzone merged, it was a simple case of players being able to use the guns that they'd unlocked in Cold War, Modern Warfare, and Warzone. If you hadn't unlocked a certain gun, then you could complete a challenge condition that was different in each game.
We expect this to be exactly the same in Warzone Pacific, and it'll be up to the preference of the player, and their availability of each CoD game, to decide how to unlock particular weapons.
---
We'll be sure to update this once Sledgehammer Games and Raven Software have provided a bit more official insight into the integration of weapons.
In the meantime, check out everything we know about Vanguard and Warzone Season 1.
Image Credit: Activision / Raven Software / Sledgehammer Games
Modern Warfare 2 leaker claims five fan-favorite maps will return in CoD 2022
A fresh leak has hinted at five potential fan-favorite maps that players will be able to see in the rumored CoD 2022 Modern Warfare 2 title.
A CoD leaker has outed five fan-favorite maps that players can expect to see in Call of Duty: Modern Warfare 2, the 2022 sequel to 2019's reboot of the franchise.
Leaks and leakers are commonplace in 2021 with people able to get their hands on classified information a lot more easily than in years gone. This is why it's no surprise to see a leak regarding Modern Warfare 2's maps.
Despite Call of Duty: Vanguard not being out yet, the rumor mill is already going crazy about details for the 2022 Call of Duty game – supposedly a Modern Warfare sequel.
A leak suggests that Activision is set to carry on its trend from recent years by giving older maps a fresh coat of paint by remastering them for Modern Warfare 2.
The leak in question comes from Twitter user @RalphsValve, and they have listed several of the franchise's most famous maps that will be returning.
In a Tweet, they have leaked the following maps for the alleged Modern Warfare 2 sequel:
Favela
Highrise
Shipment
Terminal
Quarry
Favela was a great tight-knit map that had players battling in enclosed areas and hopping through doors and windows. Terminal is regarded as an all-time CoD map great due to how balanced and interesting the map is – plus that sniping window.
Highrise led to tons of 360, no-scope montages and birthed several world-famous CoD clans and Shipment seems to be the new Nuketown as it's in a lot of games now – even Vanguard.
Finally, Quarry perhaps hasn't received as much attention or love, but made for some tricky games, especially Search & Destroy, as players battled with its verticality and the construction blocks.
Again, this is a leak, so this information may not turn out to be 100% true, especially at this early stage in the Call of Duty 2022 discussion.
---
For more rumors and discussion about 2022's Modern Warfare 2, check out its supposed Warzone map featuring classic POIs.
Image Credit: Activision
Best CX-9 loadout for CoD: Warzone Season 6
Here are the attachments and Perks you can run with the highly-anticipated CX-9 SMG in Warzone and Modern Warfare to make its best loadout.
The CX-9 SMG finally arrived last season and is still a great option in Season 6, so here is how to make the best Warzone CX-9 loadout to dominate your enemies.
The CX-9 was released alongside the Sykov Pistol in Season 4, and in Season 6, it's still a very viable SMG that can shred at close range.
Although it may be considered a weaker weapon in the meta, the CX-9 is very powerful in both Warzone and Modern Warfare multiplayer and is well-worth unlocking.
Here are the attachments and perks to run with this SMG to make the best Warzone CX-9 loadout.
Table of Contents
Best Warzone CX-9 loadout
Best Warzone CX-9 loadout attachments
Barrel: CX-38S
Laser: Tac Laser
Stock: CX-FR
Underbarrel: Merc Foregrip
Ammunition: 50 Round Drums
The best Warzone CX-9 loadout is excellent in those close-quarters engagements, but due to the random nature of Warzone, we've built it to be a little bit more versatile.
The CX-38S barrel has two significant benefits. It's already got a Monolithic Suppressor attached, which frees up a slot, and it improves almost every aspect of the weapon. You'll see the CX-9 has a more effective range, recoil control, and your shots will be hidden from the minimap.
Next, we've added the Tac Laser and CX-FR stock to the best Warzone CX-9 loadout. Your CX-9 will now be much quicker, allowing you to snap onto enemies even if they take you by surprise.
The Merc Foregrip is always a solid choice for Modern Warfare SMGs, as it improves both recoil control and hip-fire accuracy for the best Warzone CX-9 loadout. And finally, the 50 Round Drums will allow you to down and kill multiple enemies without reloading when using the best Warzone CX-9 loadout.
Best Modern Warfare CX-9 loadout
Best Modern Warfare CX-9 loadout attachments
Barrel: CX-38S
Laser: Tac Laser
Stock: CX-FA
Ammunition: 30 Round Mags
Perk: Sleight of Hand
This CX-9 is built almost purely for speed but with a larger magazine and longer barrel for taking out targets at medium range.
To start, we've opted for the CX-38S barrel, which improves almost every aspect of the CX-9. You'll see a huge boost in damage range, bullet velocity, and even recoil control – while having your shots suppressed. The only downside is a slower ADS speed, which we'll correct with the rest of the attachments.
Modern Warfare's engagements usually take place in the confines of 6v6 maps, so you want a bit more speed with your weapon. To do this, we've opted for the Tac Laser and CX-FA stock. With these, your ADS speed, movement, and weapon stability will see a welcome improvement.
And finally, we've added the 30 Round Mags and Sleight of Hand Perk. The 30 Round Mag gives a solid boost to magazine size without slowing you down too much, and Sleight of Hand vastly increases your reload speed to keep you in the fight. If you want more bullets in your mag, you can always take the 50 Round Drums instead.
Best perks to use with CX-9 class
Best Warzone CX-9 Perks
Perk 1: E.O.D
Perk 2: Overkill then Ghost
Perk 3: Amped
E.O.D will help you survive a barrage of explosives, keeping you in the fight at all times. Overkill will allow you to take the CX-9 alongside a long-range weapon such as the Krig 6, and then you can take Ghost from your next loadout to hide from UAVs and Heartbeat Sensors.
Finally, the Amped Perk allows you to switch between weapons quickly, so you're never caught defenseless.
Best Modern Warfare CX-9 Perks
Perk 1: E.O.D
Perk 2: Ghost
Perk 3: Battle Hardened
Again, E.O.D is vital to ensuring you don't get taken out by a well-placed Frag Grenade or Semtex.
Then, the Ghost Perk will make sure you can always remain stealthy when an enemy pops a UAV.
Last but not least, Battle-Hardened significantly reduces the effect of Stuns and Flashbangs, so you're never rendered defenseless by Tactical Grenades.
Most recent CX-9 buffs and nerfs
The best Warzone CX-9 loadout was on the receiving end of a bug and nerf in the August 5 update for the Call of Duty battle royale, which caught plenty of players by surprise, considering the weapon had only been in the game for a short time before Raven Software rolled out an update for it.
You can find all of the changes the August 5 update made to this SMG below:
Increased mid damage range from 20 to 21
Increased Headshot Multiplier from 1.4 to 1.45
How to unlock the CX-9 in Warzone & Modern Warfare
The CX-9 is a Modern Warfare weapon, so you won't be able to unlock or use it in Black Ops Cold War. Luckily, it has an easily unlock requirement: Get 2 Longshot Kills while using an SMG in 5 different matches.
Because this is Modern Warfare, you don't need to finish the match either. You can get two longshot kills with an SMG, back out, and repeat until you've unlocked the weapon.
Best alternatives to the CX-9 in Warzone & Modern Warfare
If you're looking for another SMG in Warzone, the MAC-10 or Black Ops Cold War's MP5 are regarded as the Season 5 meta SMGs.
For Modern Warfare, the MP7 remains a solid choice, or you could opt for the PP19 Bizon thanks to its large magazine size.
If you're looking for more great weapons, then you can check out some of this season's best Warzone loadouts below:

C58 | Groza | M4A1 | Milano | AK-47
Image Credits: Activision / Raven Software