Activision has officially revealed the Groups for the Call of Duty World League Qualifying Event for each region.
North America
Group A:
Apotheon Esports
Enigma6 Gold
OpTic Gaming
Team Orbit
Game 1: OpTic Gaming vs Team Orbit
Game 2: Apotheon Esports vs Enigma6 Gold
Group B:
3sUP
Luminosity Gaming
Rise Nation
Team eLevate
Game 1: 3sUP vs Rise Nation
Game 2: Luminosity Gaming vs Team eLevate
Group C:
Dream Team
Team EnVy
Team Kaliber
(Methodz's Team)
Game 1: Team EnVy vs (Methodz's Team)
Game 2: Dream Team vs Team Kaliber
Group D:
compLexity Gaming
FaZe
(MerK's Team)
(Tipsy's Team)
Game 1: FaZe vs (Tipsy's Team)
Game 2: compLexity Gaming vs (MerK's Team)
Europe
Group A:
Epsilon eSports
Giants Gaming
Team Infused
Team Vitality
Game 1: Team Infused vs Team Vitality
Game 2: Epsilon eSports vs Giants Gaming
Group B:
FAB Games
Millenium
Team Orbit
(Joshh's Team)
Game 1: Millenium vs (Joshh's Team)
Game 2: FAB Games vs Team Orbit
Australia/New Zealand
Group A:
Avidity
Citadel Gaming
Original
Plantronics MindFreak
Game 1: Avidity vs Plantronics MindFreak
Game 2: Citadel Gaming vs Original
Group B:
Plantronics nV

Sway Gaming
Tainted Minds
Team Immunity
Game 1: Team Immunity vs Sway Gaming
Game 2: Plantronics nV vs Tainted Minds
Teams will compete in a Best of 5 series match ups. The top two teams from each group will qualify for the Pro Division Season 1.
In addition, David Vonderhaar has posted a tentative (work in progress) rule set for the event. The official format and rules will be posted once they have been finalized.
You can read the entire work in progress rule set on the CoD Competitive Subreddit. Here's the highlight:
Restrictions
UAV
Care Package
H.A.T.R
XM-53
Maps/Modes
Hardpoint
Breach
Combine Stronghold
Fringe
Evac
Uplink
Evac
Breach
Infection
Fringe
Search and Destroy
Fringe
Redwood
Breach
Hunted
Stronghold
Evac
Infection
Capture the Flag
Stronghold
Fringe
Evac
Breach
The Call of Duty World League Pro Division Qualifying Event begins on December 4th in North America, and on December 5th in Europe and Australia; the event concludes in all regions on December 6th.
Stay tuned for the latest news.
SOURCE: Call of Duty eSports
CDL Commissioner Johanna Faries set to be lead both CDL and OWL
This week has been an interesting week for Activision Blizzard's Esports division and leagues.
It was first reported earlier this week that Hector 'H3CZ' Rodriguez is in talks with Immortals to reacquire the OpTic Gaming brand. With that, H3CZ would also acquire the CDL LA Spot.
Since H3CZ is a part of NRG has Co-CEO with the Chicago Huntsmen, Activision's rules state one organization cannot own two spots in the same league. Rumors of who H3CZ plans to sell the spot to is rampant, but no official information has been disclosed.
Late on Thursday, Esports Observed also reported that Pete Vlastelica, the Commissioner of the Overwatch League stepped down from his role.
Now, EsportsObserved reports that Johanna Faries, current Commissioner of the Call of Duty League, is expanding her role to become 'Head of Leagues' at Activision Blizzard. In this newly created position, she will lead both Overwatch League and Call of Duty League's league administration and broadcast operations.
Brandon Snow, current Chief Revenue Officer of Activision Blizzard Esports, is expanding his role to include marketing & analytics for the league. The former Chief Marketing Officer of Activision Blizzard Esports left in early September to be VP of DC Comics division of WarnerBros.
Both these new roles will take effect October 12, per EsportsObserved.
The first season of the Call of Duty League ended on August 31 with the Call of Duty League Championship Weekend. The event featured the most viewers in Call of Duty esports history, capping off a dynamically changing year with the on going pandemic.
Call of Duty League's second season is set to kick off in 2021 with some major changes. The league announced that it will return to a 4v4 format, leaving one player on each roster looking for another starting role. They also announced that matches will be played on PC using controllers going forward instead of extending the esports partnership with PlayStation.
Activision has not announced these changes officially at this time.
Activision Blizzard allowing CDL teams to defer league payments
Activision Blizzard is providing financial relief for Call of Duty League team ownership groups in 2020 due to the on-going pandemic.
The Washington Post reported that the company is allowing Call of Duty League team owners to defer their 2020 franchise spot payments. EsportsObserver first reported in July about financial relief payments discussions.
The Call of Duty League started in 2020 with 12 teams. The 12 city spots reportedly sold for $25 million each, to be paid over several years as part of the agreement.
Teams are required to pay a portion of the franchise fees yearly until the full amount of is paid off.
As part of providing financial relief to the teams, Activision Blizzard is allowing teams to defer the portion that is due in 2020. Activision Blizzard is offering the same for Overwatch League team owners. 10 of the 12 Call of Duty League teams have the same ownership group as their respective Overwatch League teams.
"It's a tough year for everybody," said Philadelphia Fusion President Tucker Roberts to the Washington Post. "They've worked with us to make sure there's support."
The league expected to generate high revenues in 2020 with live events in all 12 cities. The League cancelled all live events in March. In April, the league transitioned to an online format.
Call of Duty League hosted four live events in 2020, with events in Minnesota, London, Atlanta, and Los Angeles, prior to the pandemic ceasing all future events.
This relief is a sign that the league and teams are facing financial pressures due to cancelling live events. The league expected to generate revenue from ticket sales, in person merchandising, and more thanks to home stead events.
Call of Duty League has revealed that the 2021 season will switch to a 4v4 competition, after being 5v5 for the first year.
The League is also making a massive switch in platforms from PlayStation 4 to PC + Controller. This will open the field, especially in the Challengers league, to new competition from Xbox controller players as the years progress.
Activision Blizzard Esports did not provide a comment.
Call of Duty League 2021 season platform will be PC with controller
The Call of Duty League has announced a massive change for the 2021 season and the future of the league itself.
The league announced on September 14 that the 2021 season will be played with controllers on PC.
All Pro players who are part of the CDL will be required to compete on PC platform using a league sanctioned controller. A list of allowed controllers will be announced in the near future.
The League is announcing it will move pro team competition to PC + Controller beginning with the 2021 season. This means that all pro matches will be played on PC and all pro players must use a League-approved controller of their choice.
As part of this transition, Call of Duty League competition will maintain exclusive use of controllers for the upcoming season. This change provides players with expanded choice of controller, allowing them to select the League-approved controller style that works best for their game. More details and rules pertaining to peripherals will be released at a future date.
This marks the first time Call of Duty esports will not be played on a console. Activision's first real sponsored esports event was the 2011 Call of Duty XP, which was played on Xbox 360. Call of Duty esports went on to play on the Xbox console for through 2015.
Call of Duty transitioned to PlayStation as the premiere partner of esports in 2015 with Black Ops 3, and all league matches have been on PS4 since then.
Call of Duty Challengers
Activision has also announced a big change for the Call of Duty Challengers division.
Call of Duty Challengers will be switching to crossplay, which means players on PlayStation, Xbox, and PC can all compete in online Challenger events in the 2021 season.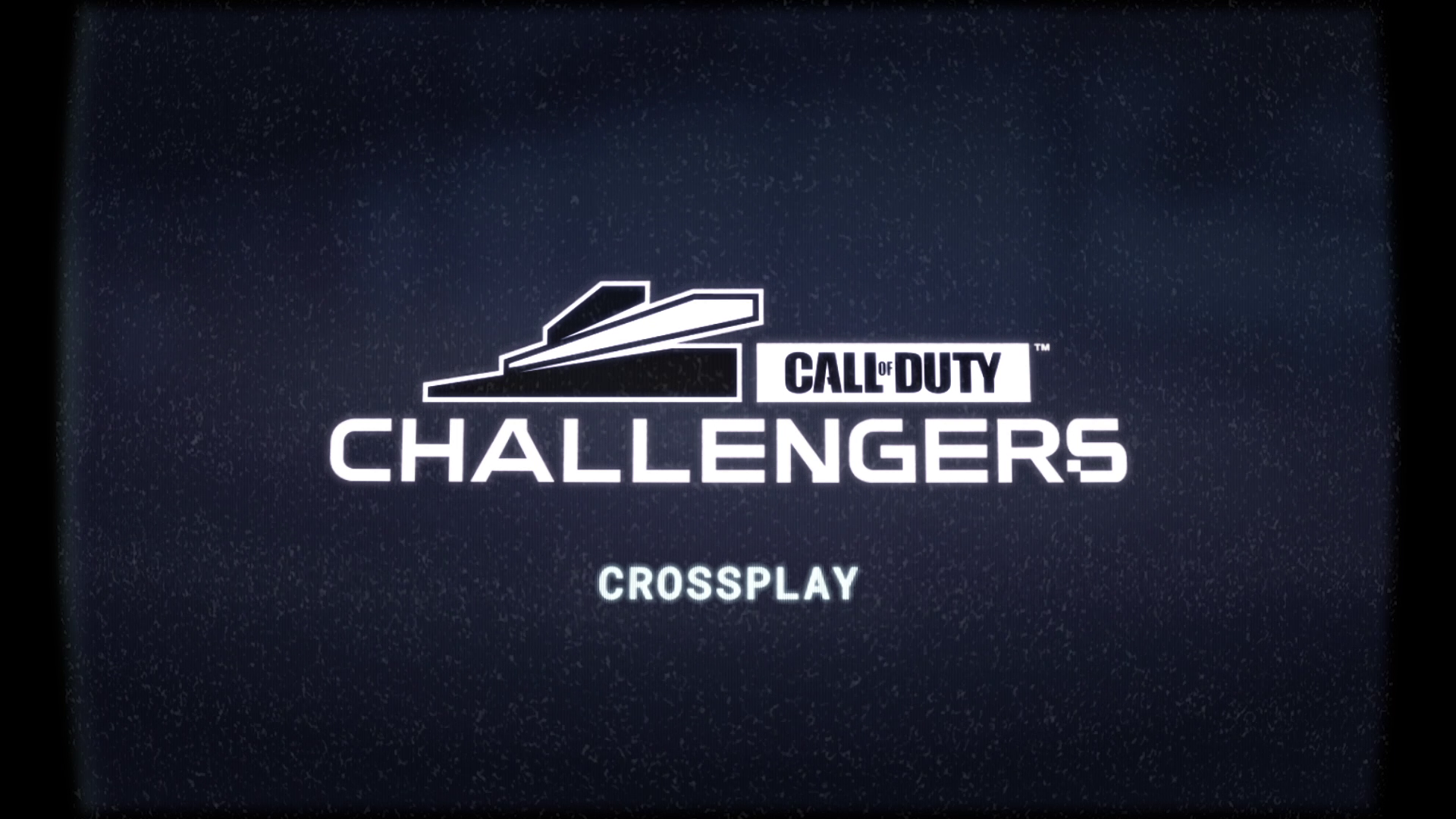 For the first time in Call of Duty esports history, competitors will be able to compete online in Call of Duty Challengers on their platform of choice across console and PC. We will continue to test platform hardware and make restrictions if necessary.
Players are required to use controllers. Mouse and keyboard peripherals will not be allowed.
Any LAN Challengers event that takes place during the season will be played on PC. Competitors may plug in their League-approved controller of choice.
More information on the 2021 season schedule to come. Stay tuned.
SOURCE: Call of Duty League