Infinity Ward dev laughs at bizarre rumor of Modern Warfare artwork teasing MW2 Remastered
A new, bizarre theory that has started to float around the internet the last few days is about what the Call of Duty: Modern Warfare artwork could be teasing as fans have been waiting for a glimpse at any new info on what's coming this year.
The new theory claims that the Modern Warfare artwork is teasing Modern Warfare 2 Remastered as apparently Captain Price in the MW artwork has a "2" ironed in his arm.
Infinity Ward's Narrative Director has replied with "Ha, that's funny!" basically shutting down this whole conspiracy theory that has been going around (and bizarrely gone viral for some folks).
Many fans have been holding out hope for a possible Modern Warfare 2 Remastered since the original rumor started back in March 2018 with a retailer listing.
The latest news on the Modern Warfare 2 Remastered front was in February of this year when Europe PEGI Board rated a "Call of Duty: Modern Warfare 2 Campaign Remastered."
As always, we'll update you with any new info.
Modern Warfare & Warzone Season 6: Date, Subway, & Operators
Activision and Infinity Ward announced that Season 6 for Modern Warfare and Warzone begins on Tuesday, September 29.
The company released a new cinematic trailer for Season 6, unveiling the new operators coming including Farrah and Nikolai.
The trailer also revealed the new Subway system coming to Warzone, allowing players a new way to traverse the map as they play.
Here's a look at the Subway system:
Trailer:
The Call of Duty blog has provided more details on what to expect from the two new Operators, who are part of the upcoming Season 6 Battle Pass.
Farah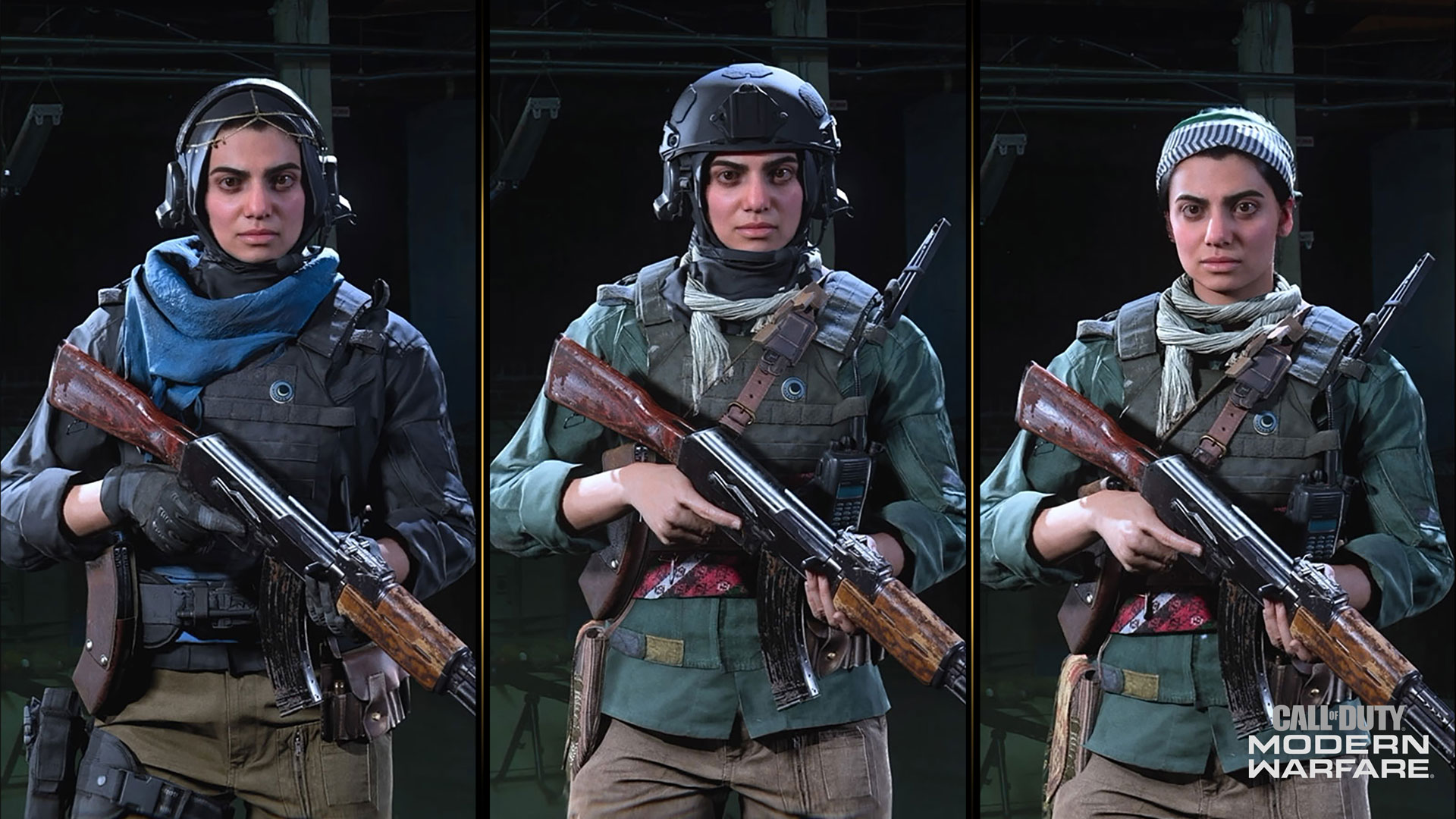 "This occupation must end. That we can all agree on, yes?"
The founder and Commander of the Urzikstani Liberation Force, Farah, grew up a fighter after surviving imprisonment by Roman Barkov. She's an exceptional soldier and leader that's known a lifetime of war. Her skills have been further honed with additional training with the SAS, and she's led dangerous missions to fight off Al-Qatala forces and other regimes stationed in her country.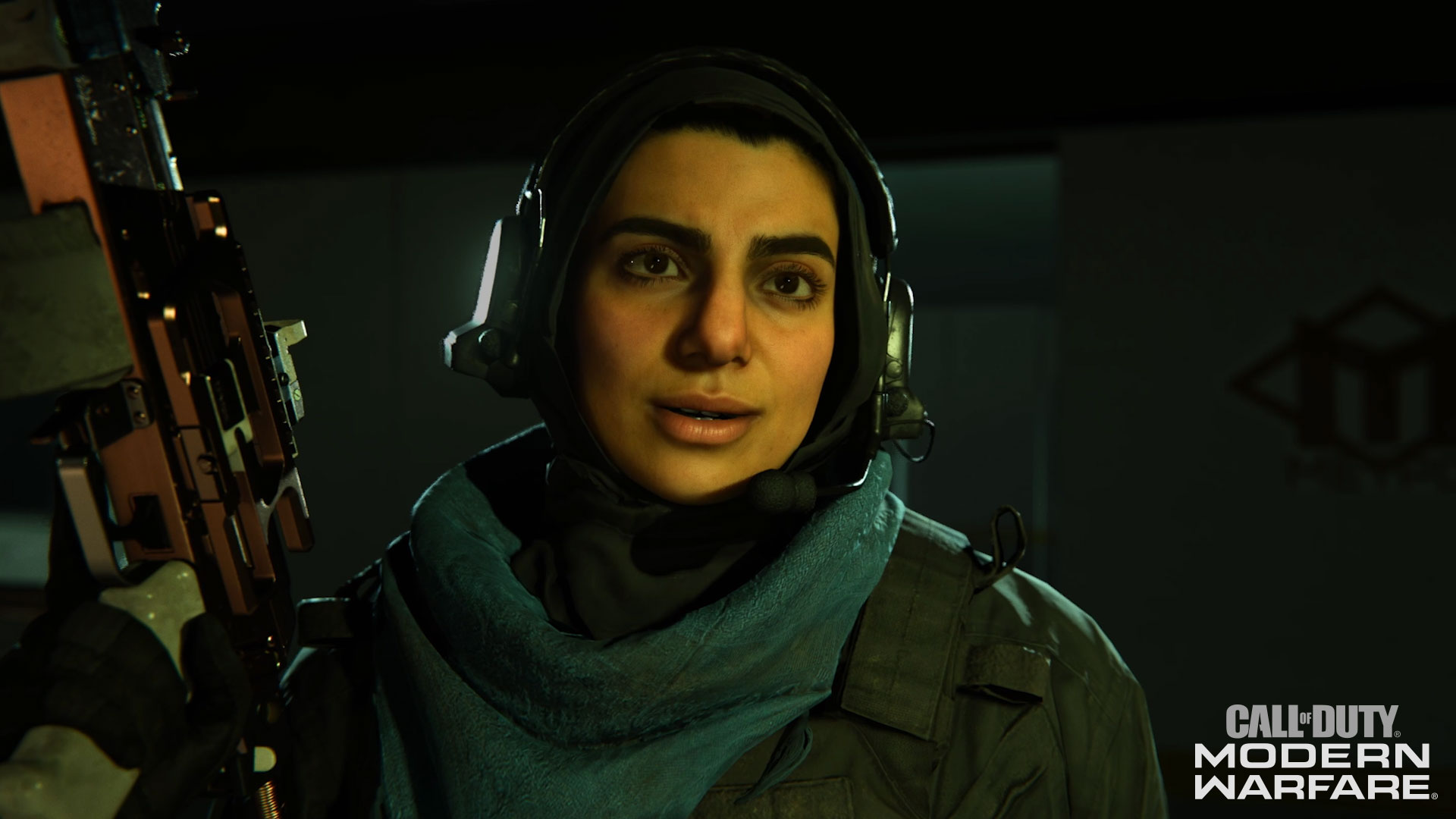 Following the events of Campaign, Farah joins the Chimera of the Allegiance reuniting with Iskra, a former scout of hers. Farah is instantly unlocked at Tier 0 of the Season Six Battle Pass. In addition to Farah's base skin, players can earn additional skins and other rewards by completing her Operator Missions.
Nikolai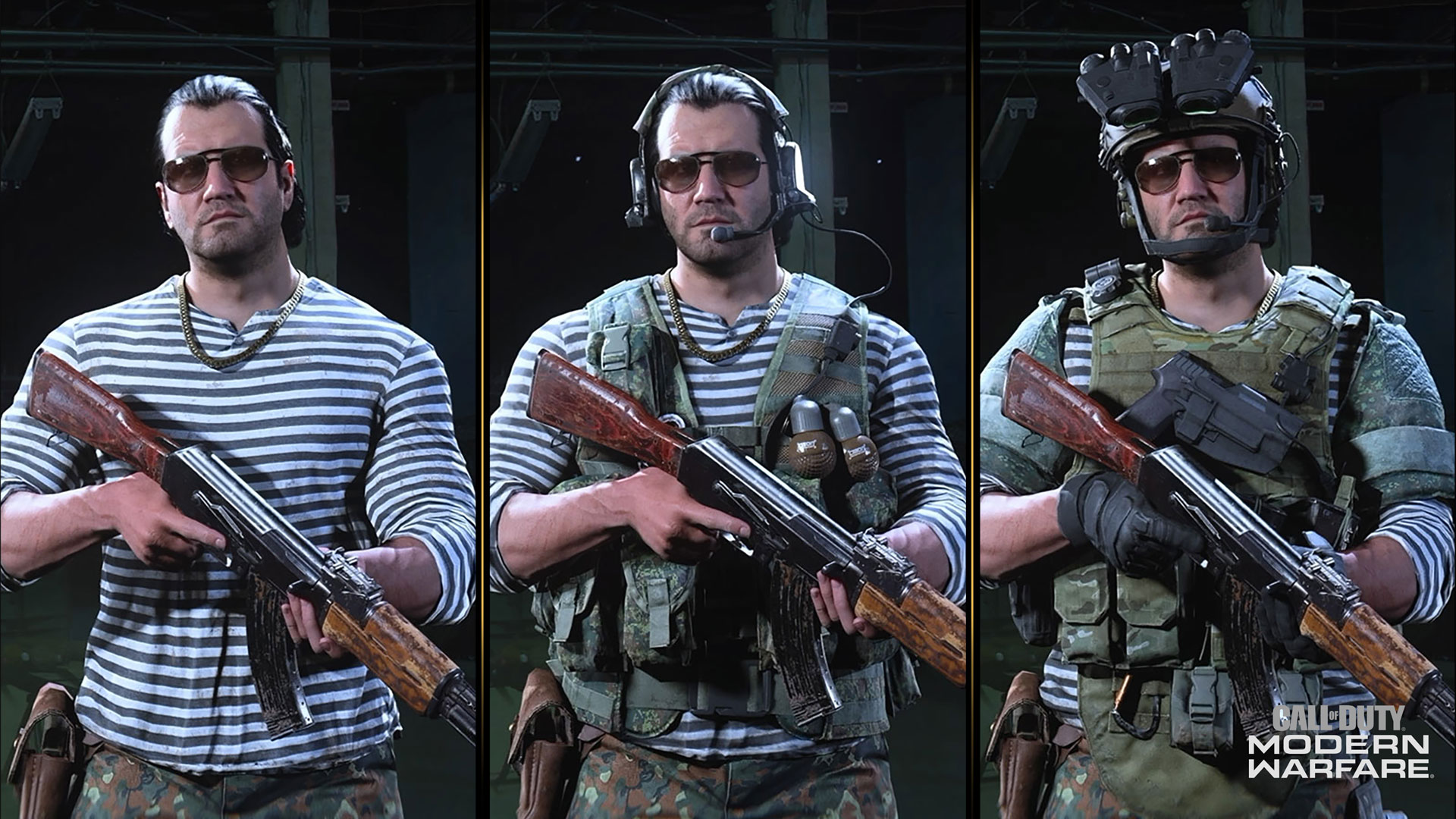 "Nikolai, you've been a bad boy." "From you that's a compliment."
Nikolai is the leader of the Chimera, a PMC within the Allegiance. A long-time friend to Captain Price, Nikolai initially worked with Price, Kamarov, and Kate Laswell to build the Armistice to stop the rise of a new AQ. After the Armisitice collapse, Nikolai now takes the battle in his own hands to stop Zakhaev.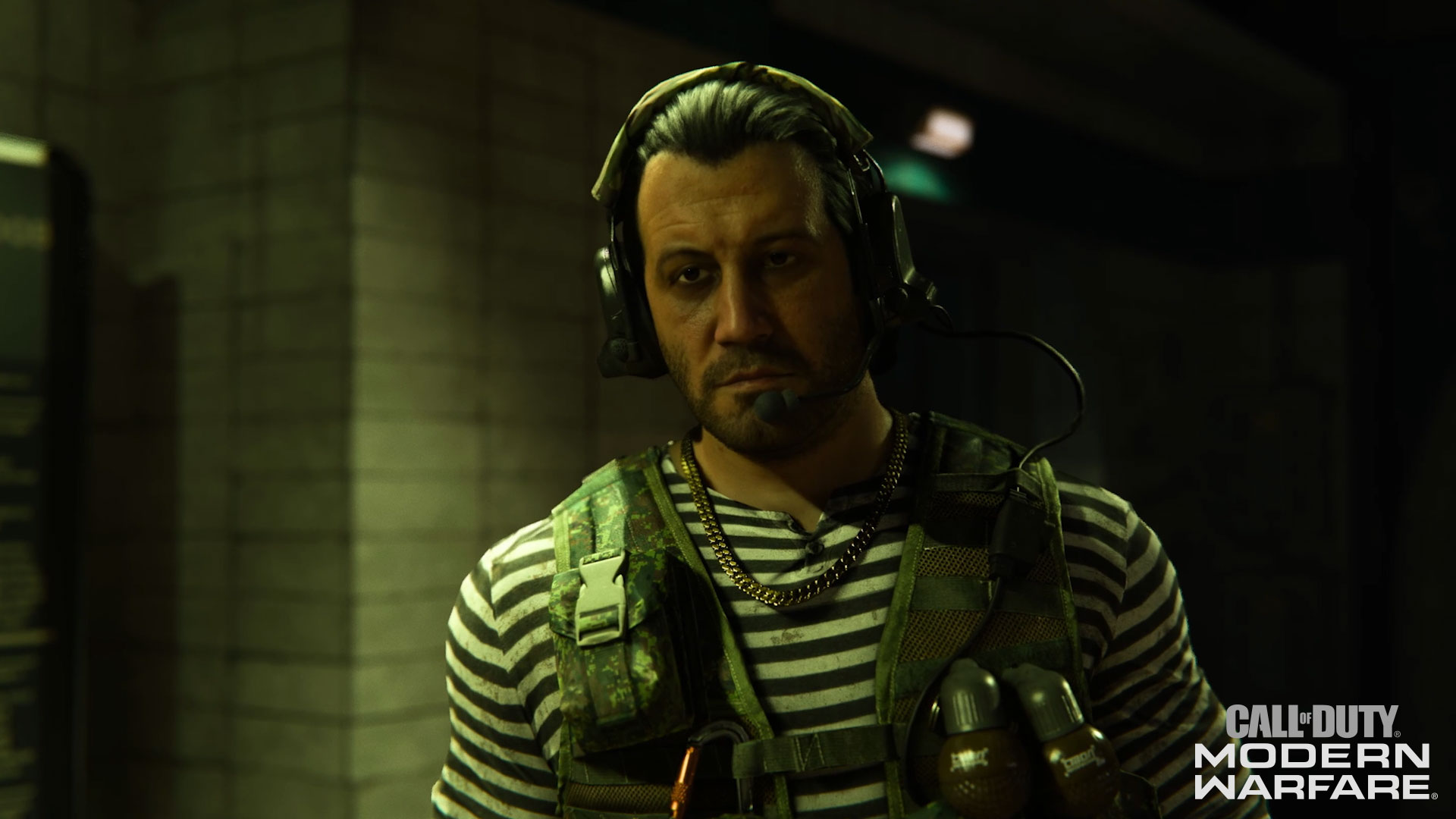 Nikolai is a Russian patriot at heart with a deep love for his country only matched by his love for weaponry. He's known as a fixer and can acquire most anything, anywhere. Despite his murky background, he'll always choose what's right when it counts. Nikolai is unlocked at Tier 100 of the Season Six Battle Pass. Players can complete Operator Missions to earn additional skins for Nikolai and other rewards.
Season 6 will begin on Sept. 29 on PlayStation 4, Xbox One, and PC. Alongside the new content teased in the trailer, there will also be more to come in MP.
Stay tuned for the latest on Season 6.
This Week in Modern Warfare & Warzone: 2XP & Store Bundles
Call of Duty Blog has posted the latest This Week in Call of Duty post highlighting what players can expect in Call of Duty: Modern Warfare and Warzone for the week of September 21.
This week sees 24/7 Shipment and 24/7 Shoot House, and new playlists Deathmatch Domination + Drop Zone, alongside Gunfight 3v3 Snipers.
And, in Warzone, Warzone Mini Royale Trios is available.
This is also the final week of Season 5 in Modern Warfare & Warzone. Season 6 is set to begin Sept. 29, so Infinity Ward will add Double XP, Double Weapon XP, and 2X Tier Progression starting Friday, Sept. 25 at 10AM PT and ending with the Season 5 end.
This week will also see new store bundles for fans to pick up who want to customize their operators and weapons, including the Tracer Anime Pack and new Alex Bundle.
Here's the breakdown from Activision Blog:
Modern Warfare®
This week the Shoot the Ship-tember playlist is breaking off into 24/7 Shoot House and 24/7 Shipment, players can battle in a trio in Gunfight 3v3 Snipers, experience an objective moshpit in Deathmatch Domination + Drop Zone, and play in the weekend only Warzone mode – Mini Royale Trios. Plus, players will get Double XP, Double Weapon XP, and Double Battle Pass progression earn rate starting this weekend!
A double dose of objective fun is available in the Deathmatch Domination + Drop Zone mosh pit. In Deathmatch Domination, earn points for capturing objective and eliminating enemy players so OBJ and slayers can earn score. In Drop Zone, hold the objective to receive the gift of Care Packages and a flurry of Killstreaks that keeps the match interesting. All Care Packages are up for grabs, it just takes longer to capture enemy packages, but good things are worth the wait.
Get with your squad and battle in Gunfight 3v3 Snipers. Map knowledge is key to success in this sniper shoot-out as is teammate communication. Make callouts and watch the flag during Overtime. Pro-tip: Consider closing the distance and performing a Finishing Move while the enemy reloads for an epic Killcam.
Get a new look for Ghost in the 'Beyond the Pale' bundle with his 'Dreadwood' skin. The bundle also includes two Legendary blueprints – the Spanish Moss and Old Road – a watch, calling card, emblem, spray, quip, weapon charm, and gesture.
Put the enemy on notice with the 'Notice Me: IV' bundle. It's included blueprint, Showcase, deals high damage and has extra oomph in both the range in accuracy category making this a sniper rifle worth noticing. In addition to the Epic Showcase sniper blueprint, players will also get a weapon charm, calling card, and emblem when they pick up the bundle in Store.
This weekend only, battle in Warzone Mini Royale Trios. A short, sweet, and intense variant, Mini Royale likens the experience to the first and final minutes of a standard Battle Royale match. Other Warzone playlists available throughout the week include Battle Royale Solos, Duos, Trios, and Quads and Plunder Quads. Then hop over to Multiplayer to choose between 24/7 Shipment or 24/7 Shoot House for your close quarters mosh pit mayhem. Whichever mode you choose, you'll get Double XP, Double Weapon XP, and Double Battle Pass progression earn rate starting on September 25 at 10AM PT to September 28 at 10AM PT.
SOURCE: Call of Duty Blog
Modern Warfare & Warzone Season 6 start date confirmed
There's been a lot of confusion around if there would be a Season 6 for Call of Duty: Modern Warfare & Warzone, but now it's officially confirmed.
The Call of Duty League team, Minnesota ROKKR, has tweeted out that they're hosting a CDL Pros & content creators Warzone event for Season 6.
Season 6 in Modern Warfare and Warzone will begin on Tuesday, September 29.
There's no news yet on what the Season will include in the content.
The Season will of course include a new Battle Pass, new MP content, and new Warzone content, but specifics have not been announced.
Stay tuned for the latest news on Modern Warfare and Warzone Season 6 as Sept. 29 approaches.