Modern Warfare and Warzone Season 5 Roadmap
Activision and Infinity Ward have released the official trailer and roadmap for Season 5 of Call of Duty: Modern Warfare and Call of Duty: Warzone.
Season 5 officially begins in-game on Wednesday, August 5 on PlayStation 4, Xbox One, and PC with the latest patch update.
Season 5 Roadmap
Here's what you need to know about Season 5 in Modern Warfare and Warzone.
Warzone Content: Verdansk Opens Up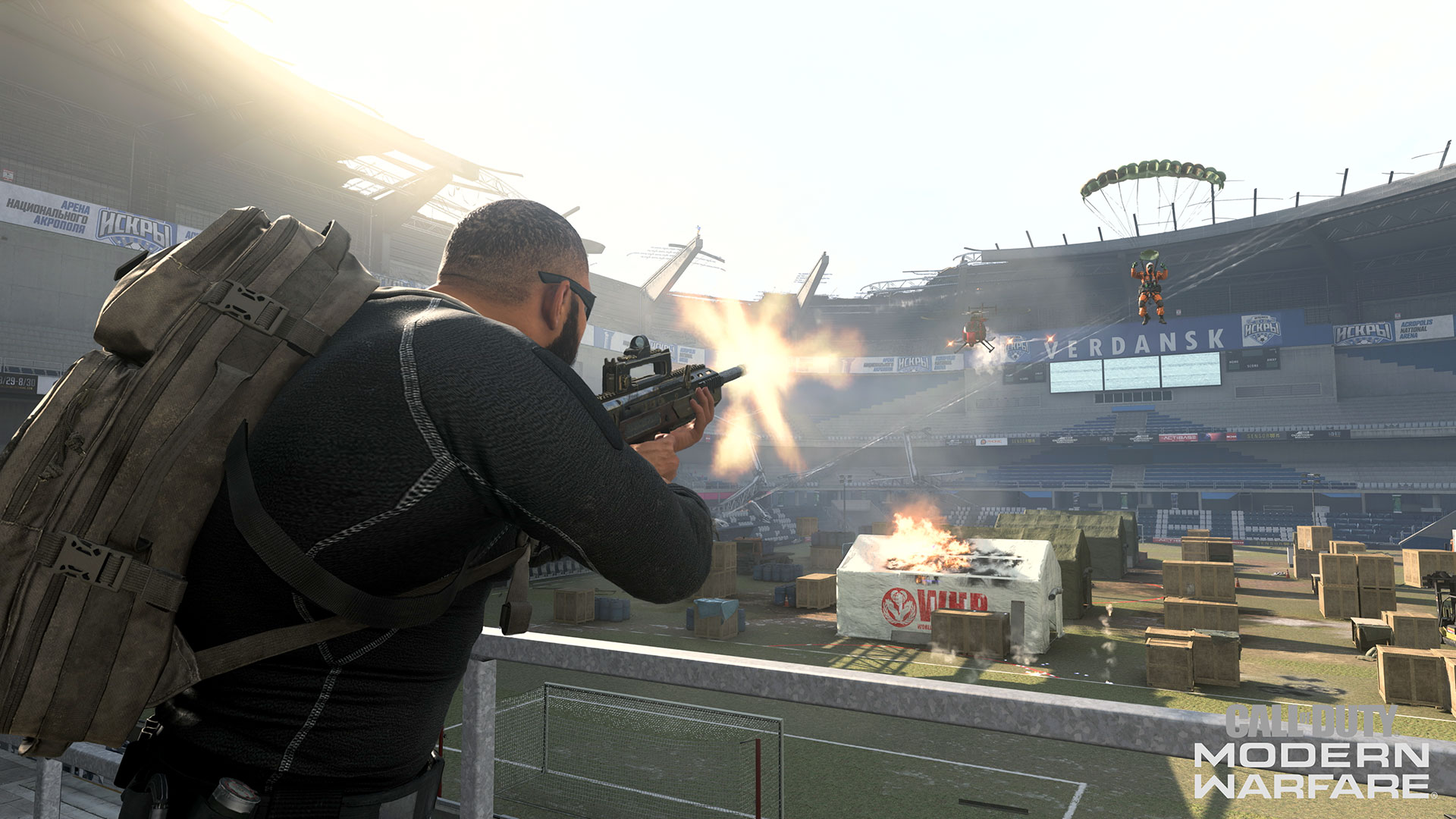 The Stadium Gets Cracked: As you might have gathered by now, the Acropolis National Arena (AKA Verdansk Stadium) is receiving a multitude of new visitors now that the Shadow Company announced their presence in an explosive, roof-based insertion. Time to retool your strategy and rethink your drop plans around this massive super-structure, complete with a pitch surrounded by rows of seating, an additional underground parking structure, a concession stand lobby as well as other multiple interior concourses and field access you can secure and compete to control.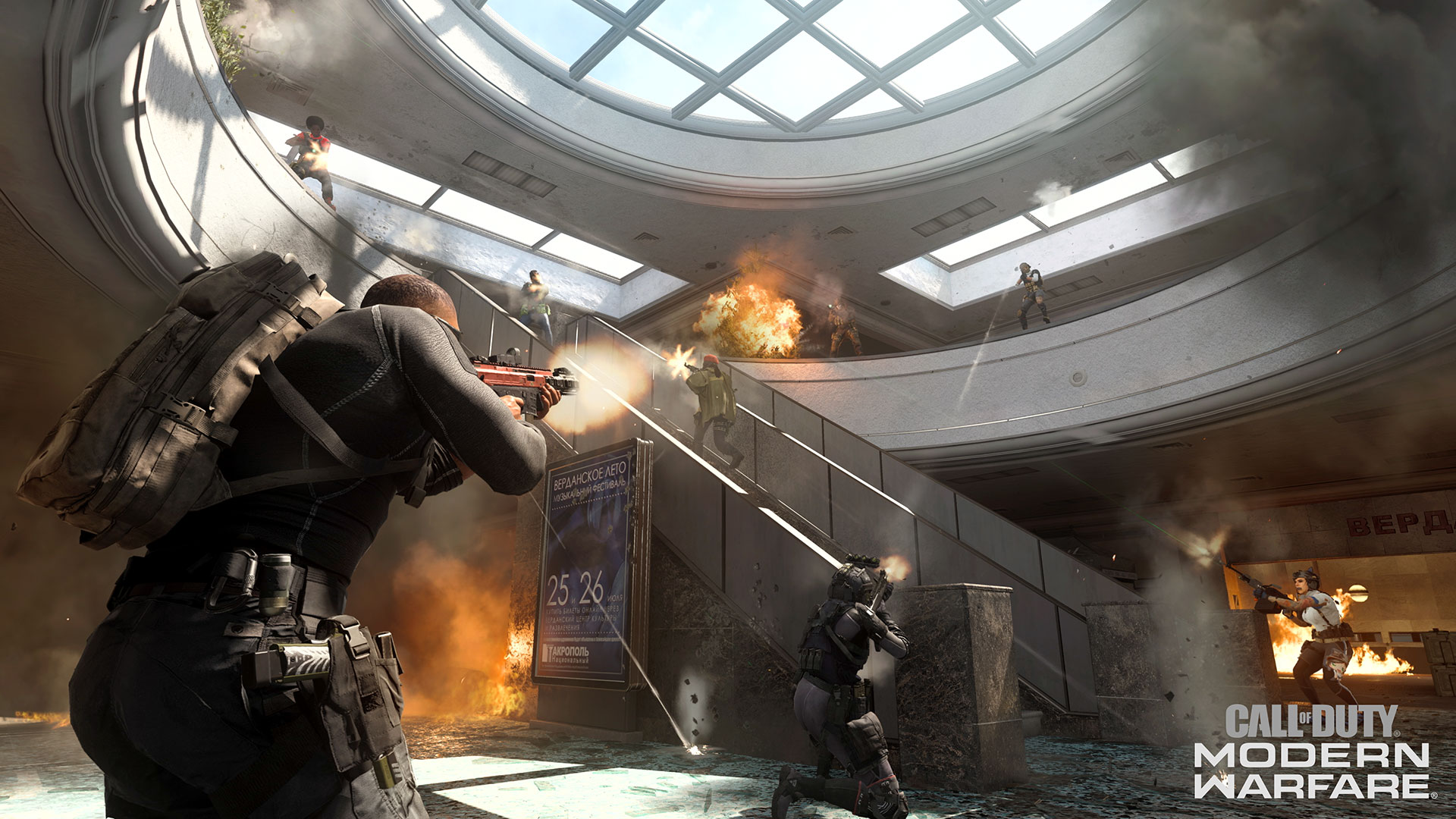 The Train Station is Lit Up: The Stadium isn't the only large-scale location getting interior access; the ornate and imposing Verdansk Train Station is also open for Operators. The station buildings feature a number of inside locations to explore; all linked to the main ticket hall and platforms. This significantly changes the overall look, feel, and tactical outlook in and around this area of the Warzone map.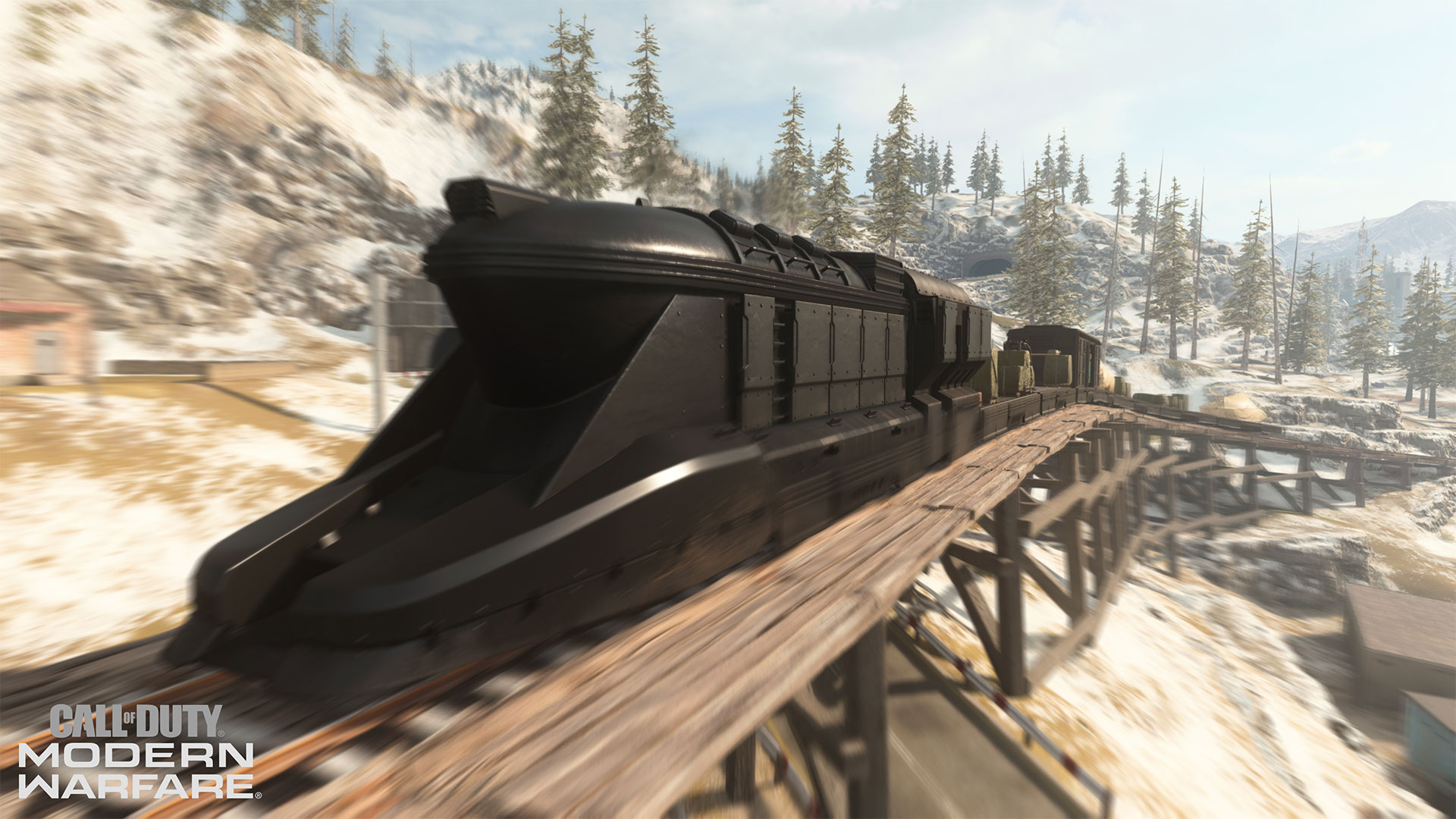 Freight Train: On Track for Epic Confrontations: A hulking freight train is on a path of destruction, and it's up to you and your fellow Operators to use this locomotive behemoth to your tactical advantage! The train rolls through one of the main arterial railroad tracks that circumnavigates the southwestern part of Verdansk in a large loop. It can be a source of protection, an epicenter of firefights, and even offers some exceptional takedown potential if your team claims the train for themselves, and guards it with additional vehicles and heavy weaponry.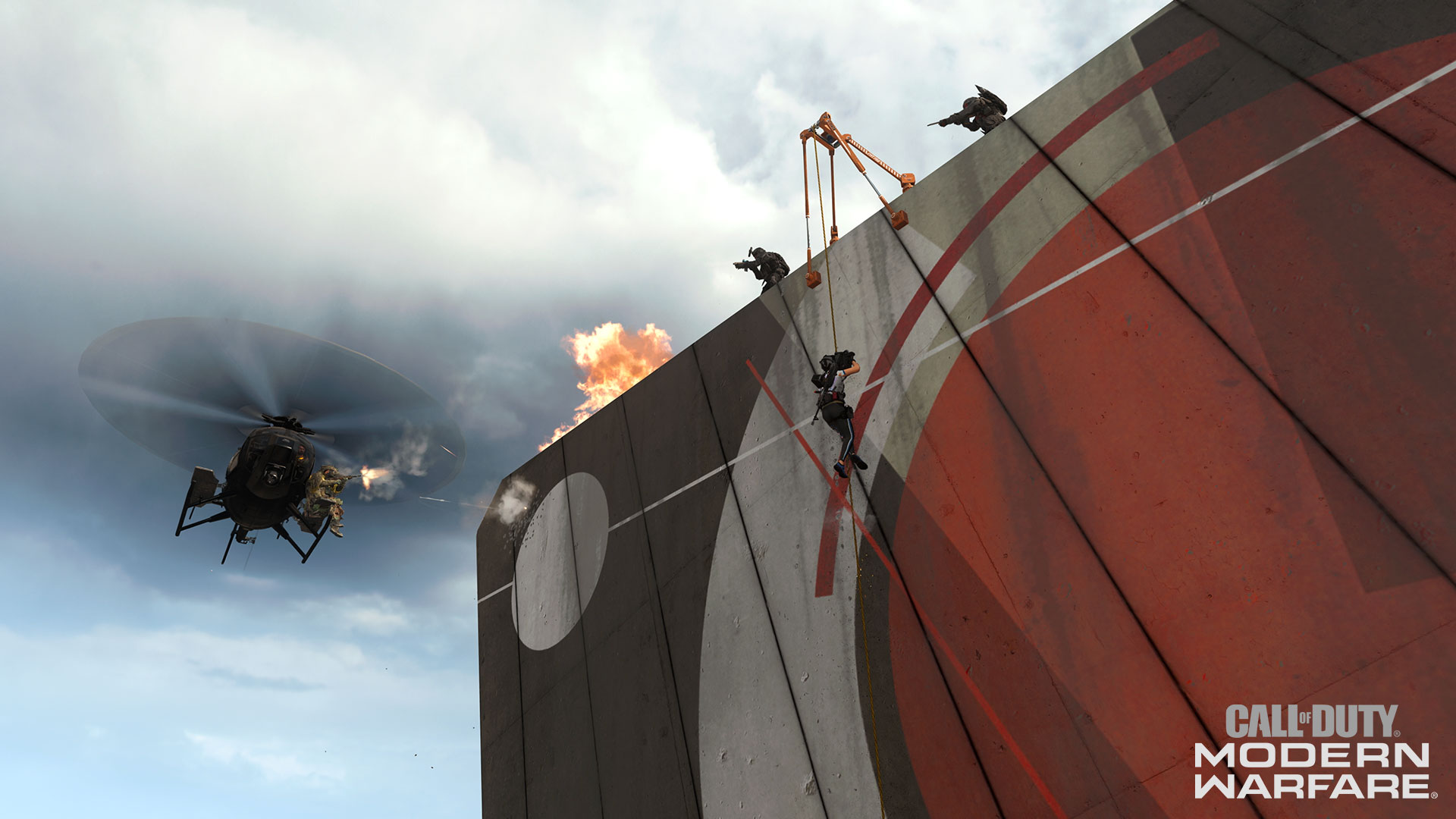 Going Up in the World: Exterior Ascension: Need to take down a troublesome sniper? During past navigations through multi-floored building interiors (usually located in downtown Tavorsk District), you may have clamped onto a vertical zip line inside an elevator shaft to gain quicker access to the top of the structure. Now you can expect additional and strategically positioned Exterior Ascenders dotted throughout Verdansk. These will primarily be attached to the exterior of taller buildings, enabling you to gain a tactical and height advantage from a different angle, and with more haste than ever before.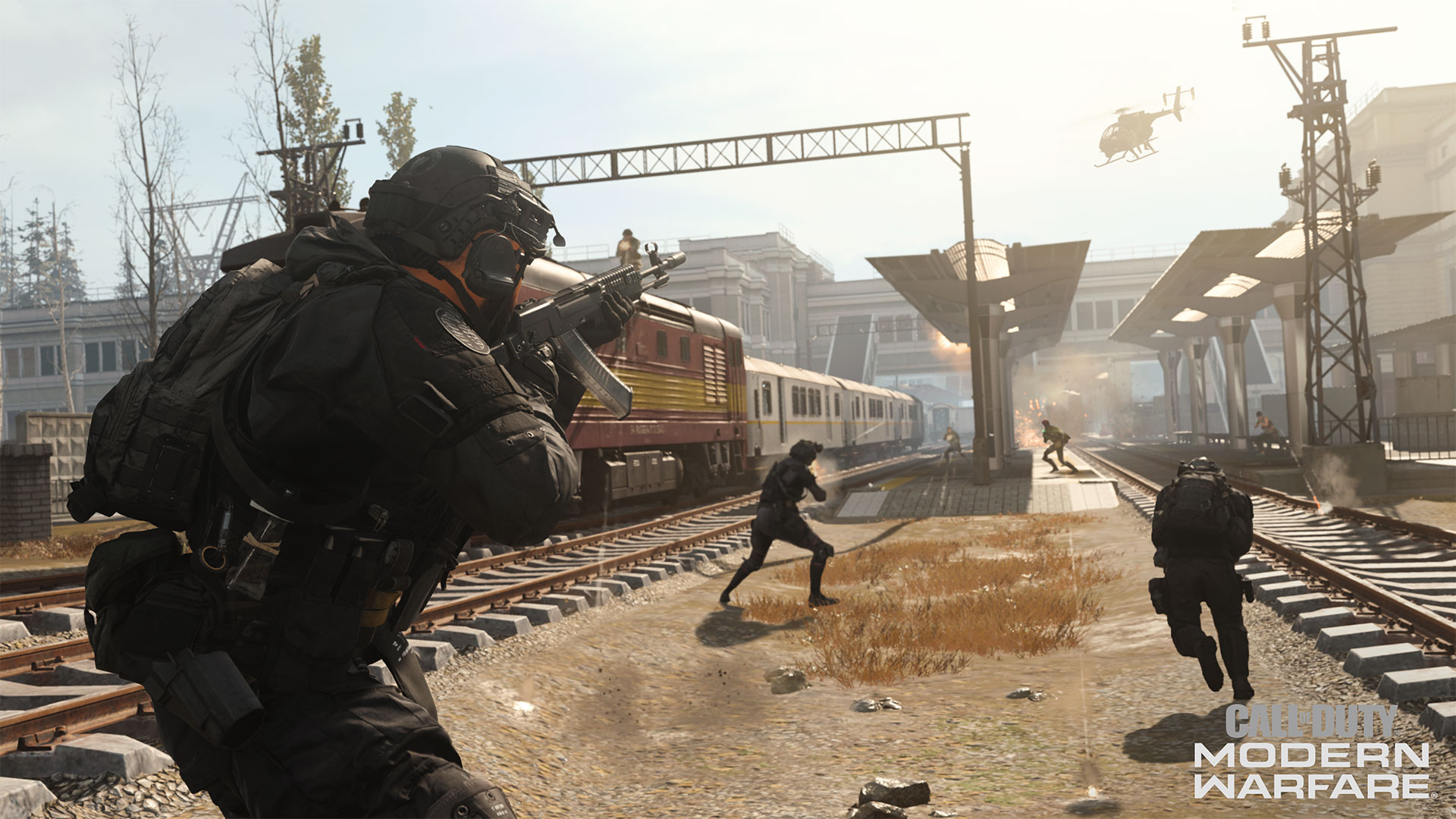 Modes, Weapon Changes, and More Updates to Warzone
Mini Royale: This condenses the craziest parts of the main Battle Royale mode into faster-paced chunks of chaotic and almost constant combat. Mini Royale lowers the number of Operators sent into Verdansk but quickens the BR experience: Only the first and last five minutes of a normal BR game exist meaning rapid deployment, constant movement, and high-kill strategies are set to yield victories that are both short and sweet.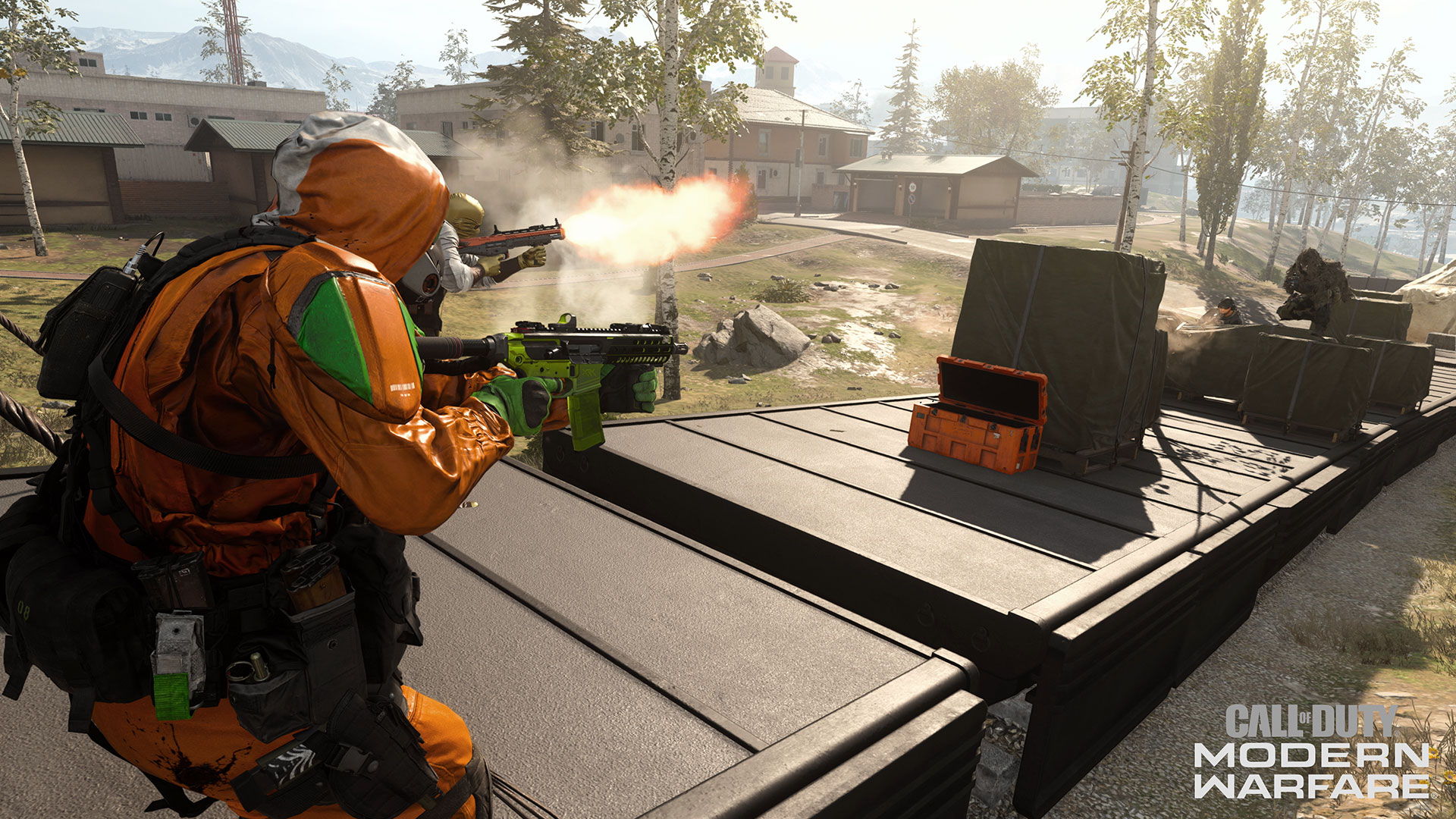 Weapon Rotation: The weaponry you discover lying on the ground or in Supply Crates has been meticulously updated to potentially provide new pre-Loadout Drop weapon tactics for your squad. Expect eight Common, 13 Uncommon, 15 Rare, 19 Epic, and 25 Legendary variants to find throughout Verdansk.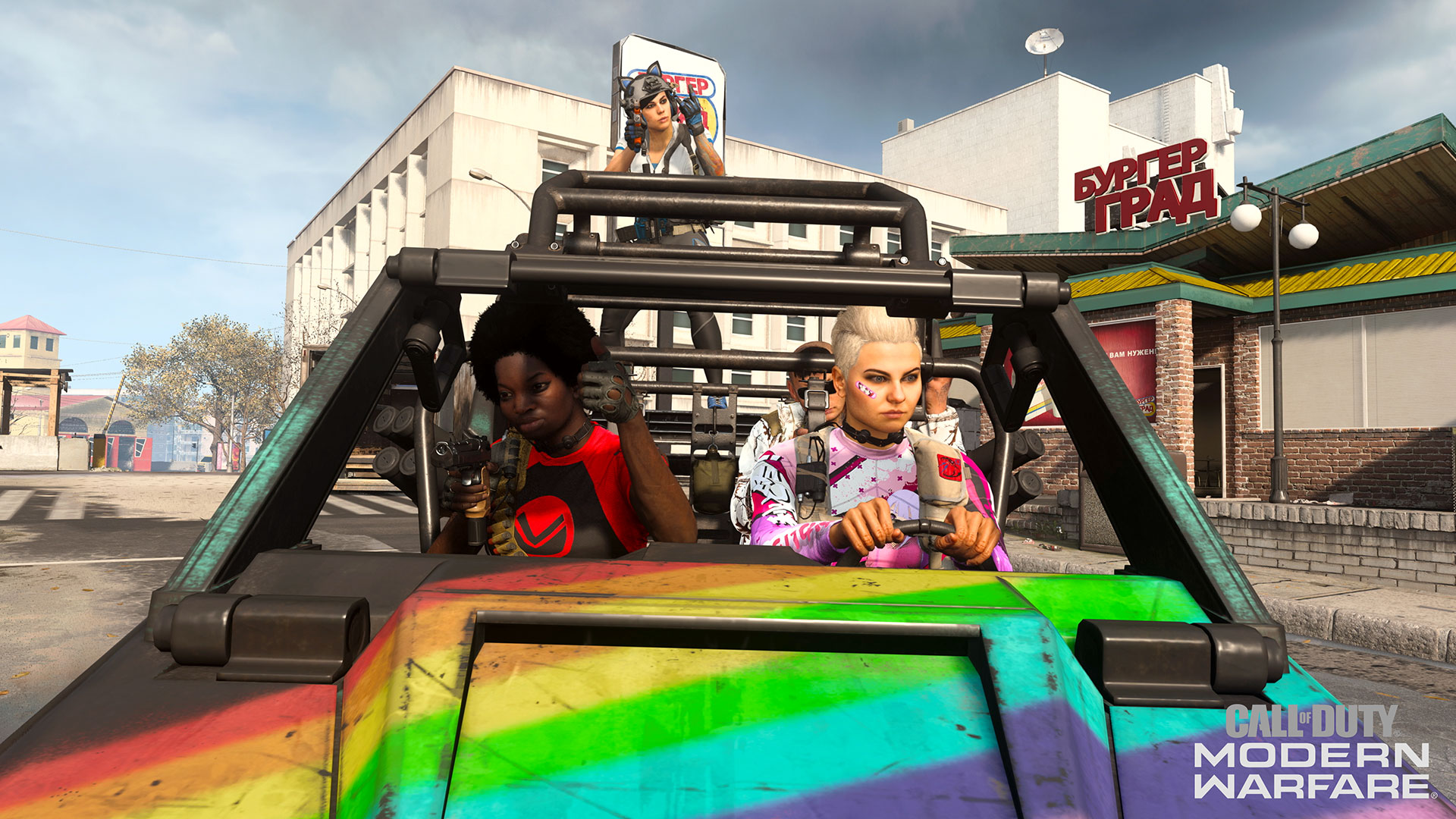 Wartracks: Jam out to some sweet MW tunes while your cruising through Verdansk with Wartracks, available in the Battle Pass. Get three unique songs including the pulse pounding "Sepulchre" to amp up your Warzone experience. Equip one track to a specific vehicle in the Vehicle Customization menu (like Battle Horns), then as soon you hop in, the music gets turned up. Your entire squad can listen to the beat while you drive, and let the song guide you to your primary objective – survival.  All three tracks are instantly unlocked when you purchase the Battle Pass. 
Modern Warfare Content: New Free Maps, Modes, and More
Four Free Multiplayer Maps in New Environments
If you own the full version of Modern Warfare, we've upped the map content accordingly; expect to play four new maps in Season Five. These are all set to deliver brand new destinations and test your skills in all major modes from Gunfight to Ground War: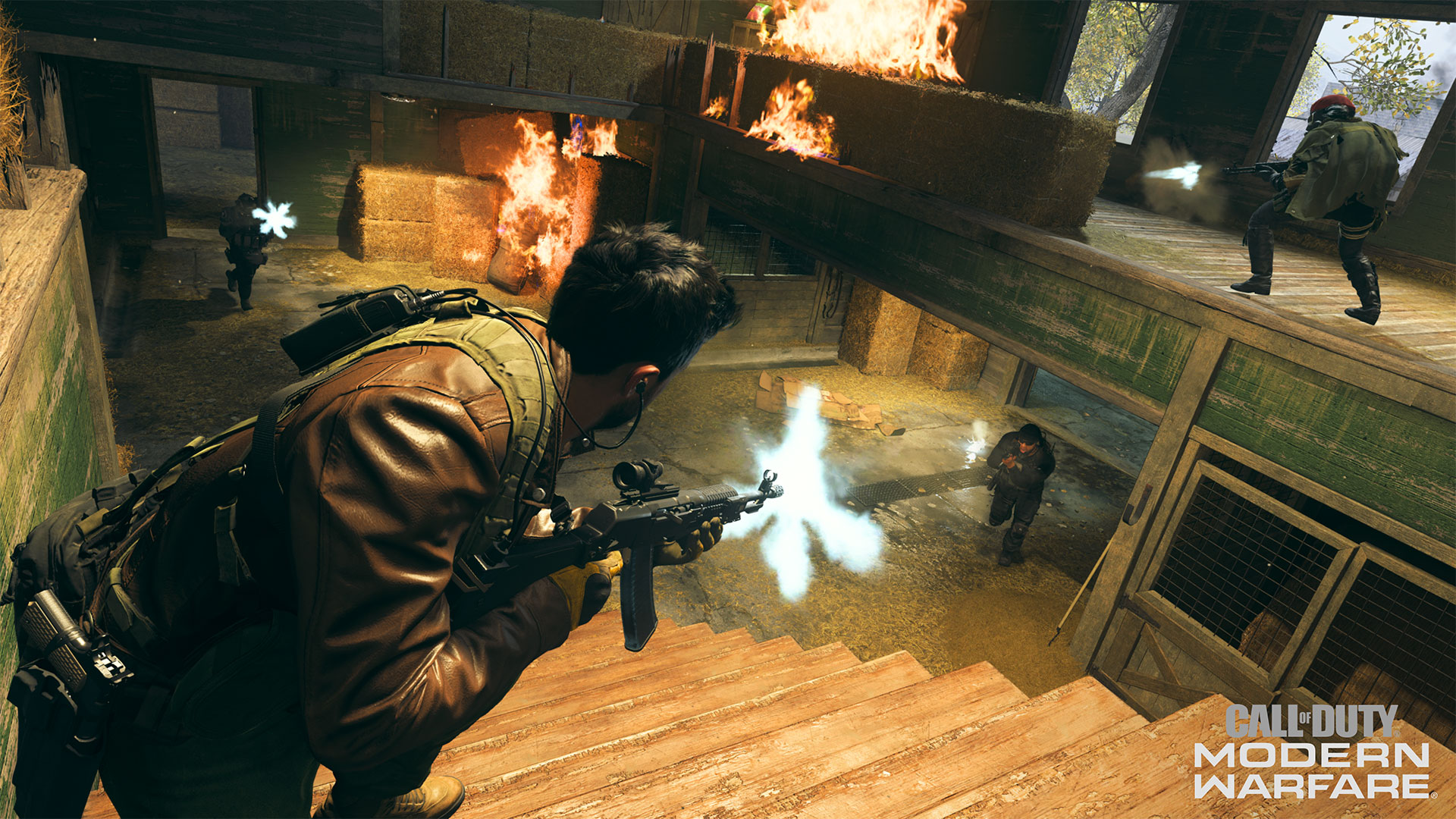 Livestock – Gunfight (Available at Season Launch)
Don't let this bucolic pastoral farm environment fool you: This is the setting for some of the fastest and deliriously frenetic Gunfight battles yet seen in Modern Warfare!
A rural compound set around a central barn structure, Operators can use hay bales and agricultural equipment scattered around the map as cover. A deceptively simple layout, you'll discover a honeycomb of flank routes that take you in and around the barn, designed primarily for quick close-quarter combat.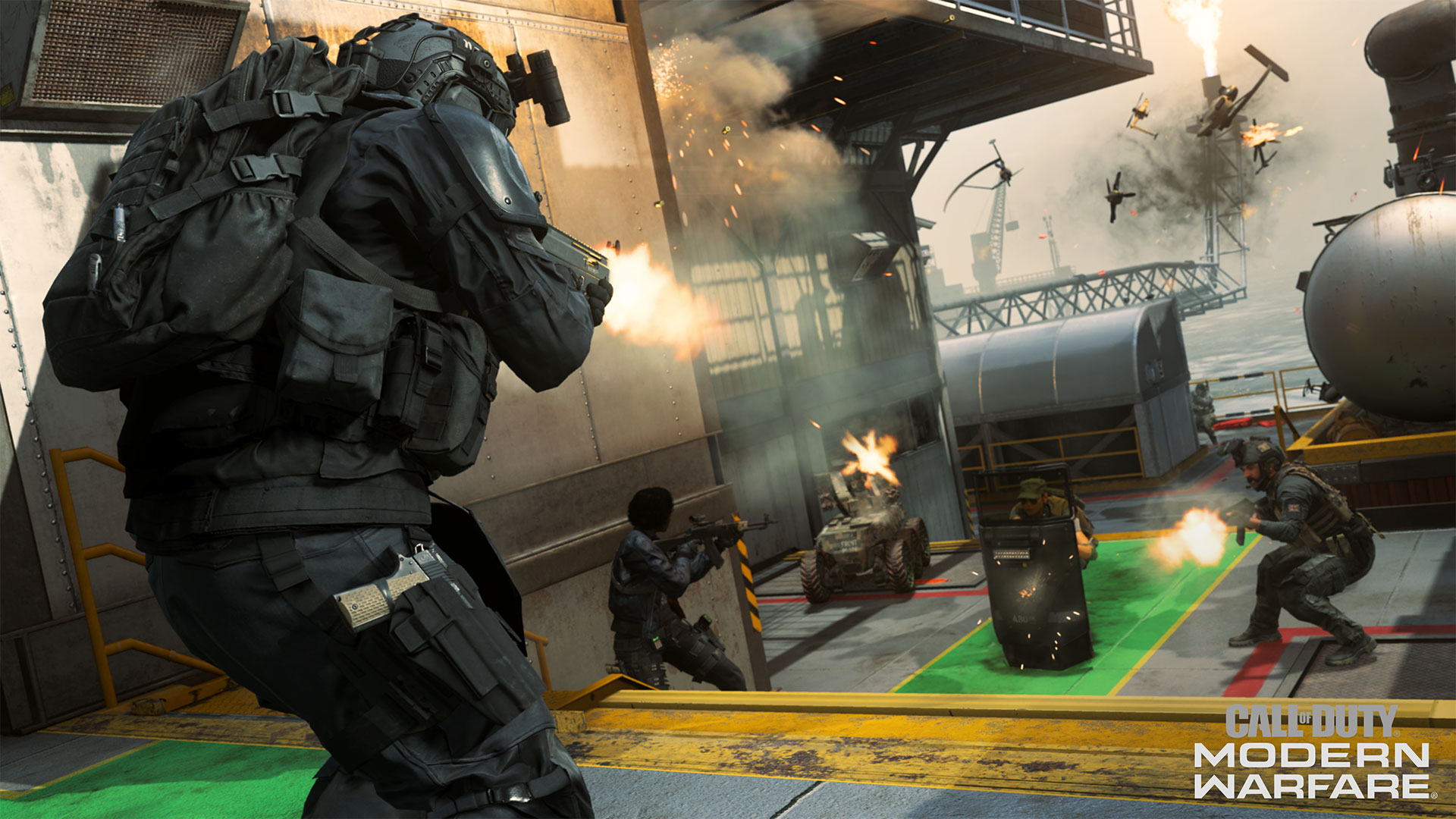 Petrov Oil Rig – Multiplayer (Available at Season Launch)
Prepare for large 6v6 gun battles aboard a sprawling, operational oilrig in the frigid waters of a classified ocean location well away from the usual Modern Warfare locales. Recently abandoned due to ongoing hostilities between Coalition and Allegiance forces, the rig is surrounded by deep murky water, cargo ships, a docked submarine, other oil rigs, and distant glaciers.
This new map is divided into five distinct sections, with players starting on opposite ends of the rig; either at a lifeboat muster station or a helicopter landing pad. Other areas to explore include a central bridge, an interior cafeteria, oil storage, and the massive rig drill itself.
Expect to engage in close to mid-range combat, with a few longer sightlines that give marksman or sniper rifles potential counter-play opportunities against their CQB and mid-distance counterparts.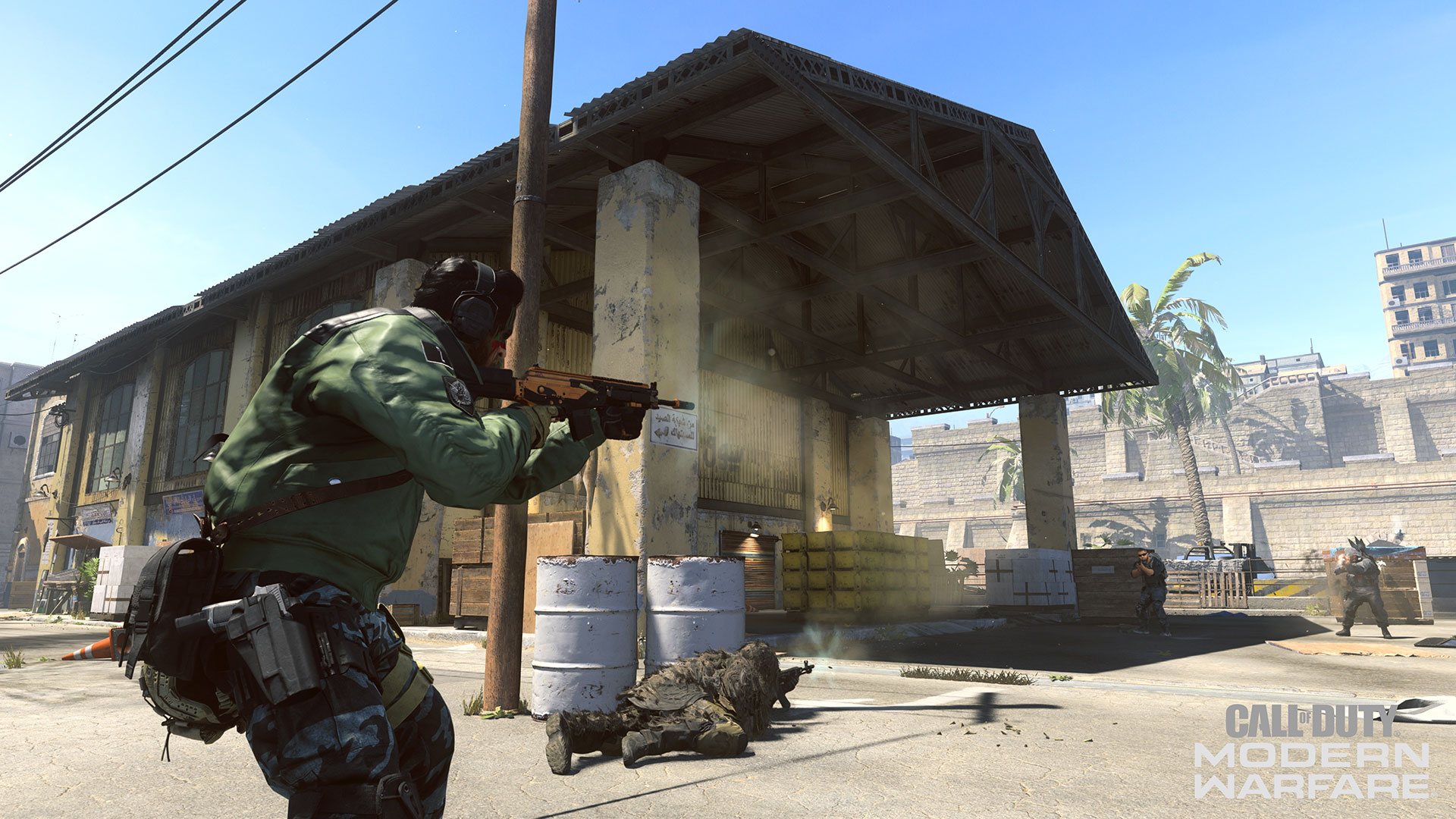 Suldal Harbor – Multiplayer (Available at Season Launch)
Long-time veterans or map fanatics will recognize this map from the franchise's first ever Multiplayer experiences, while others will be introduced to this classic map for the first time here in Season Five. Set in a Middle Eastern harbor, this medium-sized 6v6 Multiplayer map has Operators weaving through a variety of dockside structures and scenery, including shipping areas, fish markets, and weather-beaten administrative buildings. This harbor is located within a large port city that boasts a medieval castle perched on a distant bluff, but there's little time for sightseeing.
Enter the building interiors within the harbor if you're attempting to flank or defend an objective, but don't be caught off guard by ignoring your corners. The main flow of the map is dictated by the violence erupting at the choke points between the shipping areas and fish market locations.
This means those Operators bringing shotguns, SMGs, or assault rifles to the Harbor are likely to have an easier time outflanking their opponents, with longer ranged weaponry being more advantageous in a few key areas around the map. Need to hold one of those tight choke points and stop a foe from reaching their objective? You might want to pack a long-range rifle – assault, sniper, or marksman – with optional extended mags or an LMG.
Verdansk International Airport – Ground War (Available at Season Launch)
For those favoring large-scale combat, prepare to see Verdansk International Airport in a whole new light. Previously only accepting arrivals in Warzone, this Ground War map takes place in and around the airport. The zone encompasses the airport interior, parking garage, adjacent apartment complex and subway entrance, as well as the hangars along the eastern edge of the map.
No matter your style of play, there's a place to gain the tactical advantage: If you favor running and gunning or close quarters combat, explore and battle across the airport itself, from the multi-floor mezzanine to the maintenance corridors and baggage claim carousel. Or head into the parking lot garage and take up a raised or hidden position within the burned-out vehicle wreckage. Consider taking up refuge inside one of the main building interiors and go to work.
Favor more long-range sniping? Then stay on the rooftops, particularly on the apartment complex tenement buildings. Also expect emergent squad and gunplay moments to be created throughout the many exterior spaces and between capture points; amplified once you or your team utilizes the tanks and APCs on offer here.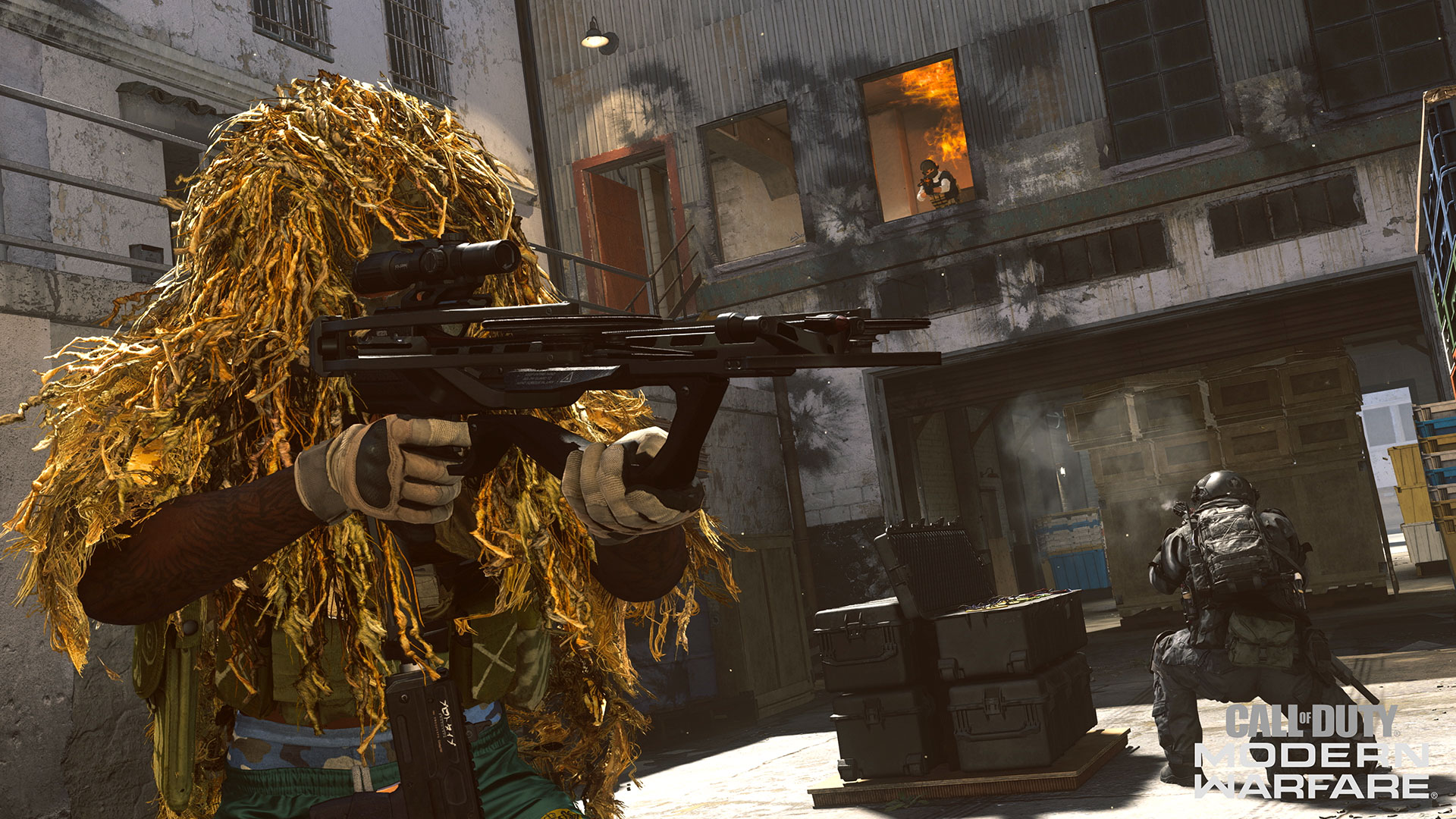 Even More Free Content: Multiplayer Modes and Missions
Season Five is also set to deliver new game modes, as well as playlists, mosh pits, and other additional updates during the Season. Expected content includes:
Bare Bones: Ready to focus on pure, unadulterated combat? Then try out Bare Bones; a rotation of TDM, Domination, HQ, Hardpoint, and Kill Confirmed with the same rulesets as before, albeit with one important distinction: There are no Killstreaks, no Field Upgrades, and no perks.
Search and Destroy Double Down: This variant game mode features elements from the classic Search and Destroy; where one team must plant a demolition charge on an enemy weapons cache. Except this time the stakes are higher as the scale is bigger; this is a 12v12, not the usual 6v6. Expect tactics and chaos!
Season Five Missions and Challenges: Whether you're playing Multiplayer or Warzone, the Challenges tab allows you to easily tailor your progression through the Season's Ranks whether you're focusing on Daily, Weekly, or Mission Challenges. Crave an even bigger Challenge for massive rewards? Over a dozen Mastery Challenges have been added across Warzone and Multiplayer for only the most elite players. In addition, don't forget to visit the Barracks and check on your new Rank Progression section to see all Season Five's ribbons and Officer Challenges. Focus on maxing out your Officer Ranks to earn a unique weapon blueprint.
The trailer for Modern Warfare & Warzone Season 5 was released earlier this week, which can be viewed here.
SOURCE: Activision
Pre-load Modern Warfare & Warzone Season 6 update on PS4
PlayStation is allowing users to pre-load Modern Warfare and Warzone Season 6 patch update ahead of its upcoming launch.
The new patch update is version 1.27. The update rolled out across PS4 platforms for some users overnight on September 27 on their PlayStation 4 console. Users who did not get the update will get it tonight.
The patch update is 20GB download, but players cannot install the update until September 28 at 11PM PT / September 29 at 2AM ET.
Here's instructions for how to ensure you're ready to pre-load the update, if you were not already given the update, or are awaiting the update to reach your console:
If you have Automatic Downloads enabled on your PlayStation 4, your pre-download will begin automatically as long as your PlayStation 4 is turned on or in Rest Mode. Please note: Automatic Downloads is only available with PlayStation Plus.
If you have Automatic Downloads disabled, or your PlayStation 4 was turned off, follow these steps to manually initiate the pre-download:
Highlight the Modern Warfare or Warzone tile on the PlayStation 4 homescreen.
Press the Options button.
Select Check for Updates.
This is the the second time Sony is allowing such a thing for a patch update on their platform. This option was available for the Season 5 update on PlayStation, which released in early August.
This pre-load is only for PS4 users. Pre-load is not available on Xbox One or PC.
Image via @MathewStenning
Modern Warfare & Warzone Sept 25 Update: Double XP
Infinity Ward has released the latest playlist update for Call of Duty: Modern Warfare and Call of Duty: Warzone.
This playlist update is the final new playlist update for Season 5 of the game.
As part of this being the final weekend for Season 5, Infinity Ward has activated the following in game:
Double XP
Double Weapon XP
2X Tier Progression
Double XP, Double Weapon XP, and 2X Tier Progression will end with the end of Season 5, which is set for September 29.
In addition, there's an updated playlist option in Warzone. Infinity Ward has added Warzone Mini Royale mode for the weekend. In case you need a refresher, here's what Mini Royale is:
This weekend only, battle in Warzone Mini Royale Trios. A short, sweet, and intense variant, Mini Royale likens the experience to the first and final minutes of a standard Battle Royale match. Other Warzone playlists available throughout the week include Battle Royale Solos, Duos, Trios, and Quads and Plunder Quads.
Drop in and finish up those Season 5 Battle Passes before it ends!
Modern Warfare & Warzone Season 6: Date, Subway, & Operators
Activision and Infinity Ward announced that Season 6 for Modern Warfare and Warzone begins on Tuesday, September 29.
The company released a new cinematic trailer for Season 6, unveiling the new operators coming including Farrah and Nikolai.
The trailer also revealed the new Subway system coming to Warzone, allowing players a new way to traverse the map as they play.
Here's a look at the Subway system:
Trailer:
The Call of Duty blog has provided more details on what to expect from the two new Operators, who are part of the upcoming Season 6 Battle Pass.
Farah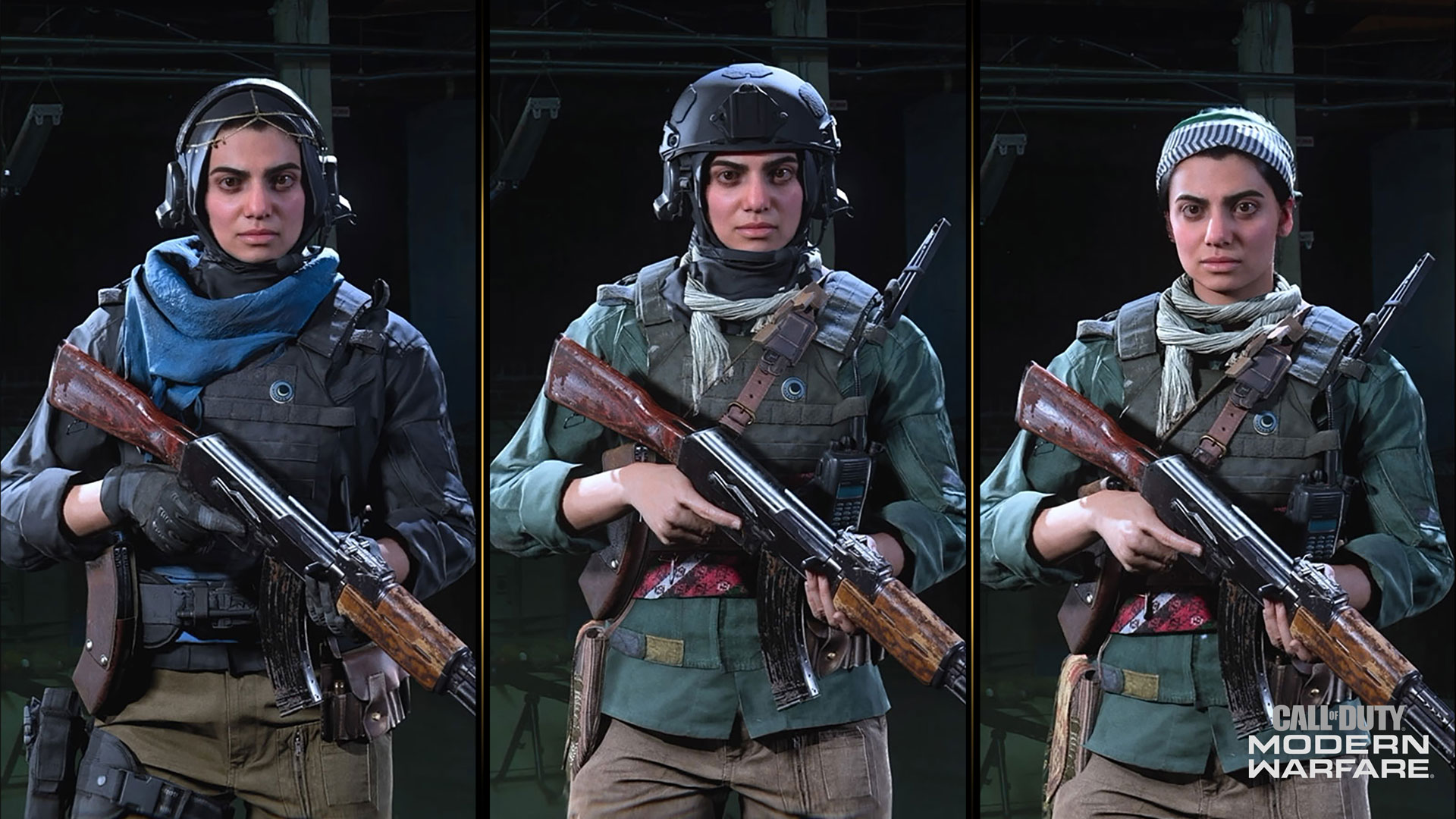 "This occupation must end. That we can all agree on, yes?"
The founder and Commander of the Urzikstani Liberation Force, Farah, grew up a fighter after surviving imprisonment by Roman Barkov. She's an exceptional soldier and leader that's known a lifetime of war. Her skills have been further honed with additional training with the SAS, and she's led dangerous missions to fight off Al-Qatala forces and other regimes stationed in her country.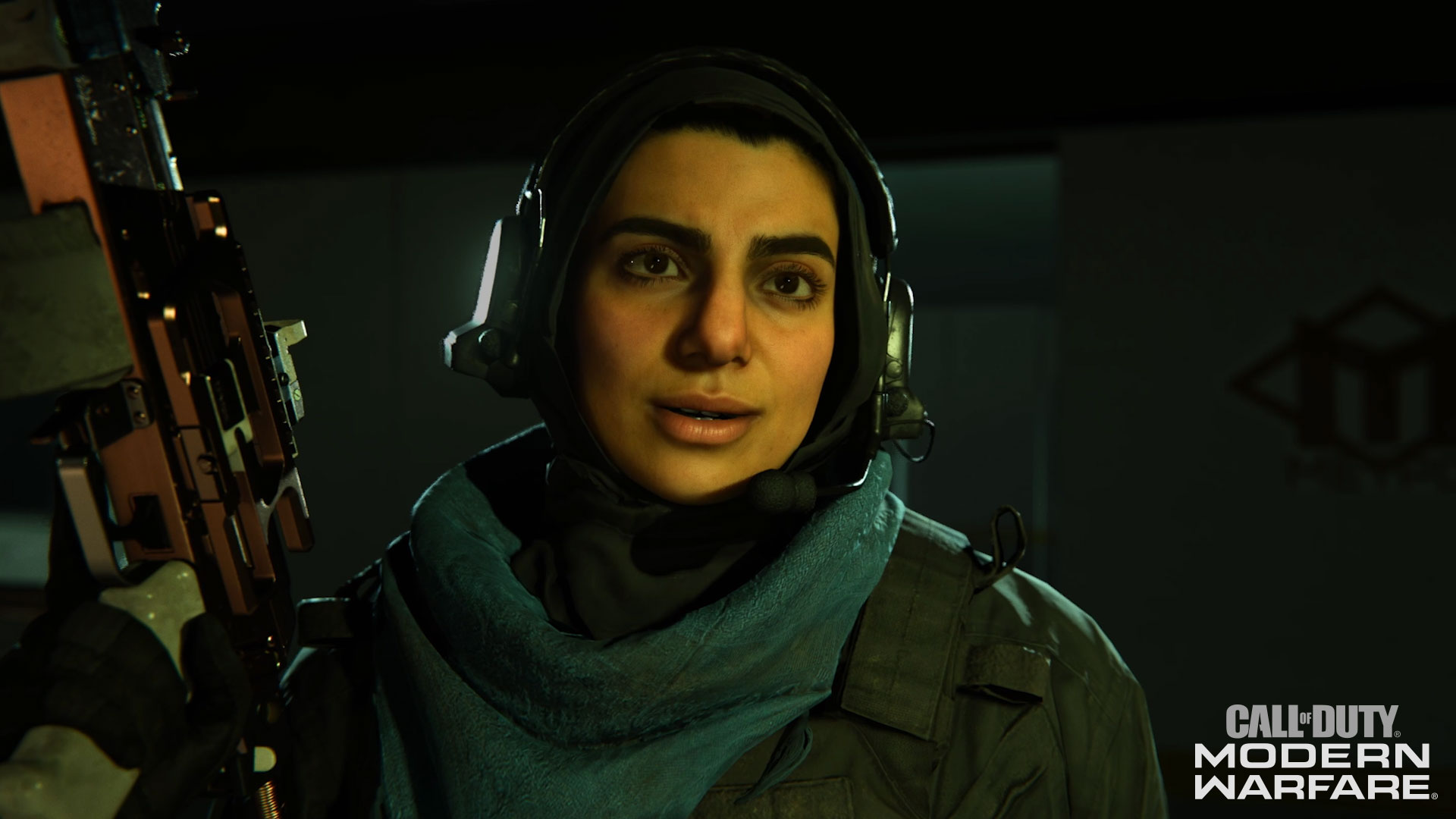 Following the events of Campaign, Farah joins the Chimera of the Allegiance reuniting with Iskra, a former scout of hers. Farah is instantly unlocked at Tier 0 of the Season Six Battle Pass. In addition to Farah's base skin, players can earn additional skins and other rewards by completing her Operator Missions.
Nikolai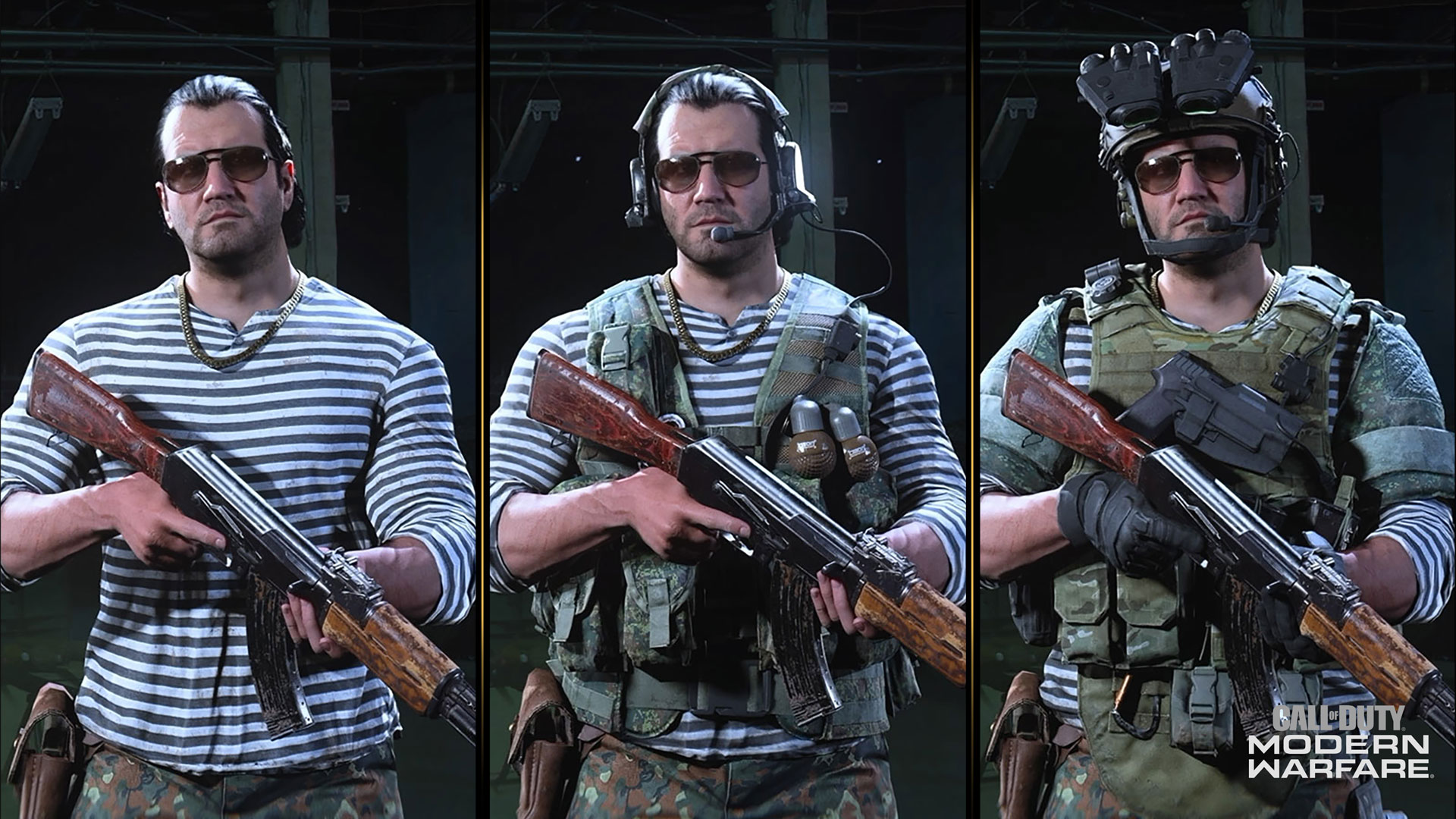 "Nikolai, you've been a bad boy." "From you that's a compliment."
Nikolai is the leader of the Chimera, a PMC within the Allegiance. A long-time friend to Captain Price, Nikolai initially worked with Price, Kamarov, and Kate Laswell to build the Armistice to stop the rise of a new AQ. After the Armisitice collapse, Nikolai now takes the battle in his own hands to stop Zakhaev.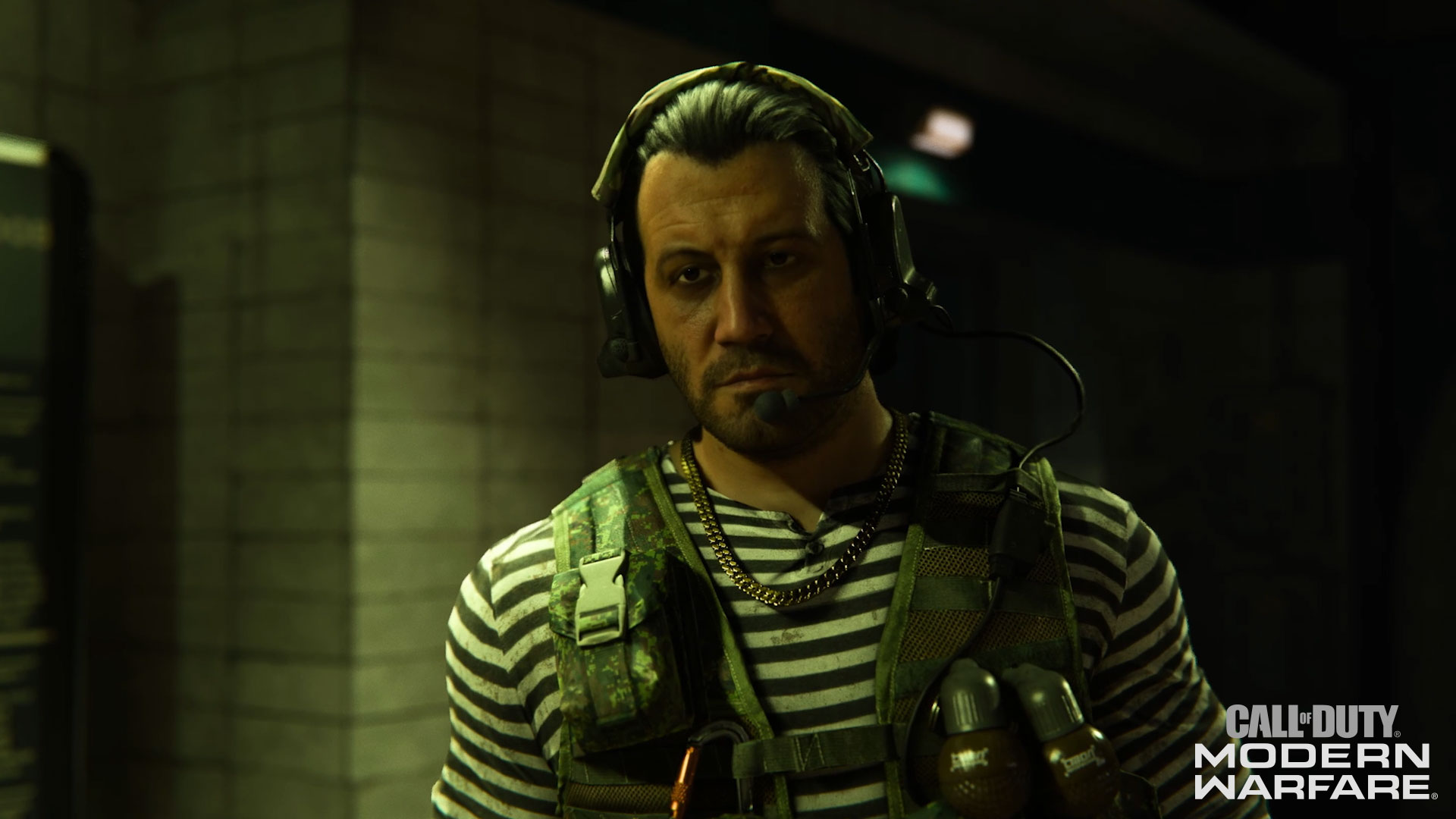 Nikolai is a Russian patriot at heart with a deep love for his country only matched by his love for weaponry. He's known as a fixer and can acquire most anything, anywhere. Despite his murky background, he'll always choose what's right when it counts. Nikolai is unlocked at Tier 100 of the Season Six Battle Pass. Players can complete Operator Missions to earn additional skins for Nikolai and other rewards.
Season 6 will begin on Sept. 29 on PlayStation 4, Xbox One, and PC. Alongside the new content teased in the trailer, there will also be more to come in MP.
Stay tuned for the latest on Season 6.