Modern Warfare dev says there's 'definitely' some improvements they can make to highlight max rank players
Infinity Ward's Joe Cecot has shared on Twitter that they are aware of the ask to make it easier to see who is sitting at the highest rank for each Season in Call of Duty: Modern Warfare.
With Modern Warfare, Infinity Ward changed the ranking system in the game to remove prestige and add season based ranks. The max rank in Call of Duty: Modern Warfare is 55, followed by 100 Officer Ranks to earn new items, new challenges, and more in-game.
Cecot has stated that there is definitely room to make improvements in highlighting who is max rank in Modern Warfare.
Whether that be a new icon at the highest level or another indication is yet to be seen. Infinity Ward's Art Director also commented almost giving a green light from his side to make it happen.
When this will happen is still up in the air, so stay tuned.
Pre-load Modern Warfare & Warzone Season 6 update on PS4
PlayStation is allowing users to pre-load Modern Warfare and Warzone Season 6 patch update ahead of its upcoming launch.
The new patch update is version 1.27. The update rolled out across PS4 platforms for some users overnight on September 27 on their PlayStation 4 console. Users who did not get the update will get it tonight.
The patch update is 20GB download, but players cannot install the update until September 28 at 11PM PT / September 29 at 2AM ET.
Here's instructions for how to ensure you're ready to pre-load the update, if you were not already given the update, or are awaiting the update to reach your console:
If you have Automatic Downloads enabled on your PlayStation 4, your pre-download will begin automatically as long as your PlayStation 4 is turned on or in Rest Mode. Please note: Automatic Downloads is only available with PlayStation Plus.
If you have Automatic Downloads disabled, or your PlayStation 4 was turned off, follow these steps to manually initiate the pre-download:
Highlight the Modern Warfare or Warzone tile on the PlayStation 4 homescreen.
Press the Options button.
Select Check for Updates.
This is the the second time Sony is allowing such a thing for a patch update on their platform. This option was available for the Season 5 update on PlayStation, which released in early August.
This pre-load is only for PS4 users. Pre-load is not available on Xbox One or PC.
Image via @MathewStenning
Modern Warfare & Warzone Sept 25 Update: Double XP
Infinity Ward has released the latest playlist update for Call of Duty: Modern Warfare and Call of Duty: Warzone.
This playlist update is the final new playlist update for Season 5 of the game.
As part of this being the final weekend for Season 5, Infinity Ward has activated the following in game:
Double XP
Double Weapon XP
2X Tier Progression
Double XP, Double Weapon XP, and 2X Tier Progression will end with the end of Season 5, which is set for September 29.
In addition, there's an updated playlist option in Warzone. Infinity Ward has added Warzone Mini Royale mode for the weekend. In case you need a refresher, here's what Mini Royale is:
This weekend only, battle in Warzone Mini Royale Trios. A short, sweet, and intense variant, Mini Royale likens the experience to the first and final minutes of a standard Battle Royale match. Other Warzone playlists available throughout the week include Battle Royale Solos, Duos, Trios, and Quads and Plunder Quads.
Drop in and finish up those Season 5 Battle Passes before it ends!
Modern Warfare & Warzone Season 6: Date, Subway, & Operators
Activision and Infinity Ward announced that Season 6 for Modern Warfare and Warzone begins on Tuesday, September 29.
The company released a new cinematic trailer for Season 6, unveiling the new operators coming including Farrah and Nikolai.
The trailer also revealed the new Subway system coming to Warzone, allowing players a new way to traverse the map as they play.
Here's a look at the Subway system:
Trailer:
The Call of Duty blog has provided more details on what to expect from the two new Operators, who are part of the upcoming Season 6 Battle Pass.
Farah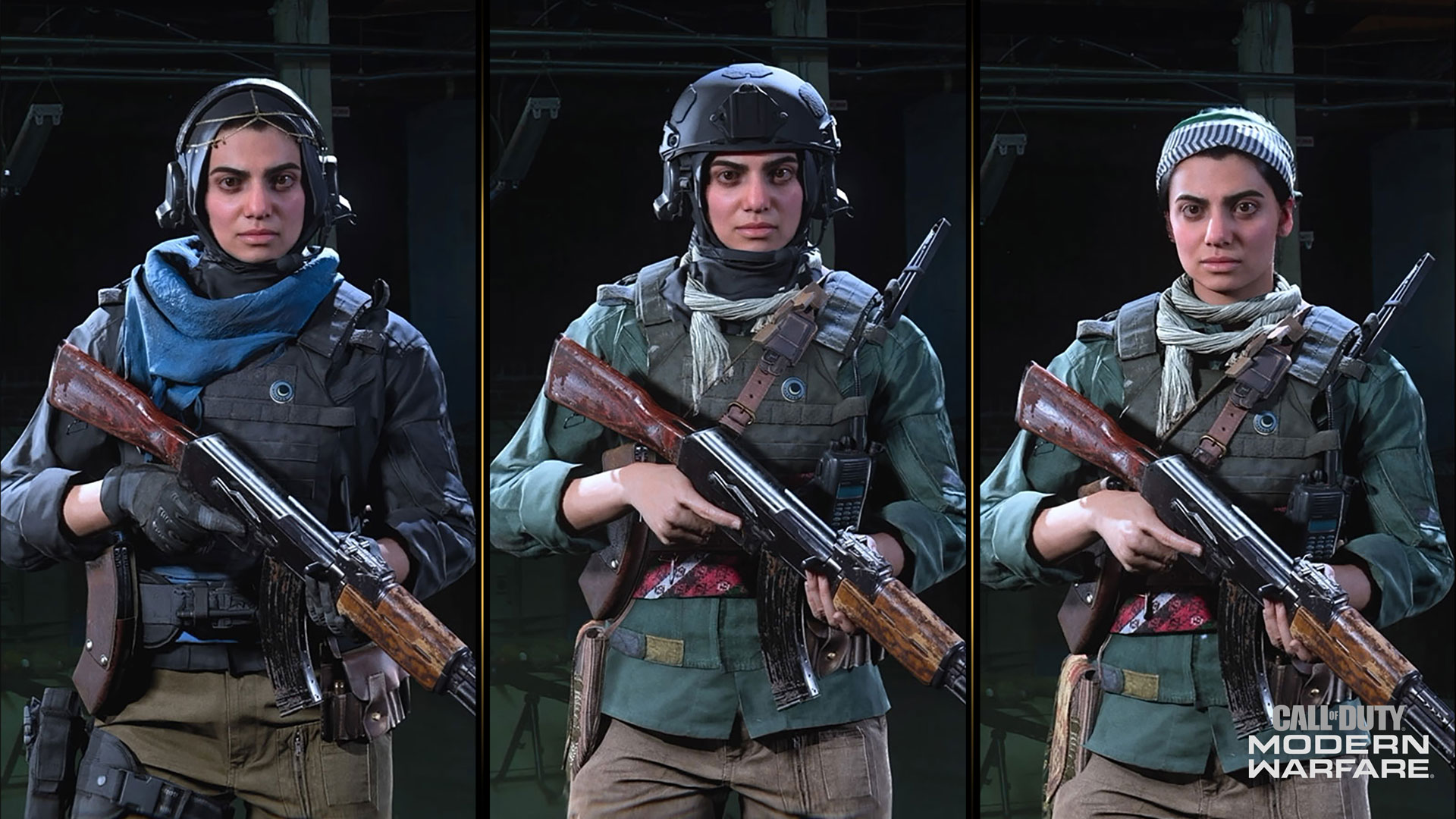 "This occupation must end. That we can all agree on, yes?"
The founder and Commander of the Urzikstani Liberation Force, Farah, grew up a fighter after surviving imprisonment by Roman Barkov. She's an exceptional soldier and leader that's known a lifetime of war. Her skills have been further honed with additional training with the SAS, and she's led dangerous missions to fight off Al-Qatala forces and other regimes stationed in her country.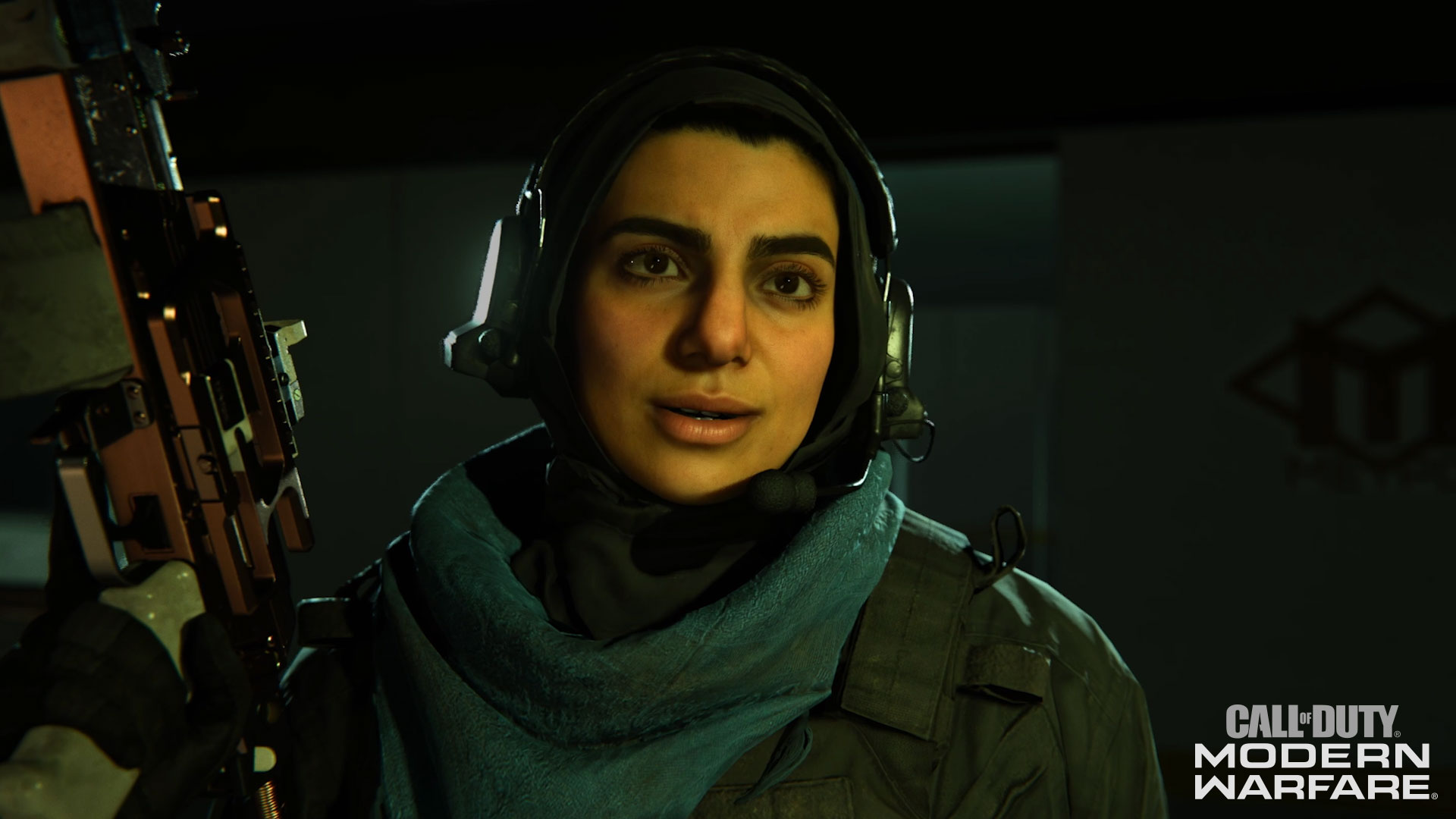 Following the events of Campaign, Farah joins the Chimera of the Allegiance reuniting with Iskra, a former scout of hers. Farah is instantly unlocked at Tier 0 of the Season Six Battle Pass. In addition to Farah's base skin, players can earn additional skins and other rewards by completing her Operator Missions.
Nikolai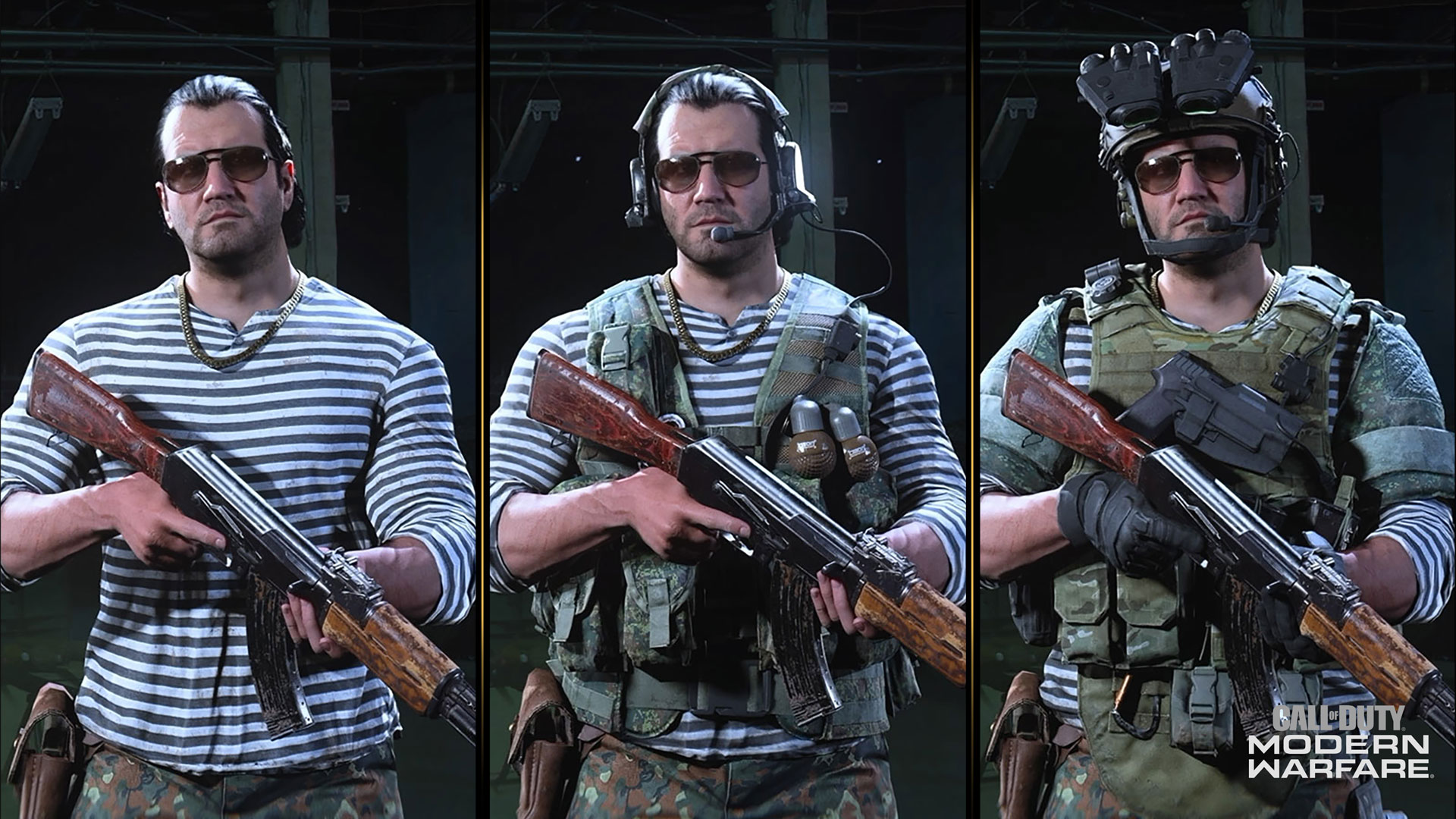 "Nikolai, you've been a bad boy." "From you that's a compliment."
Nikolai is the leader of the Chimera, a PMC within the Allegiance. A long-time friend to Captain Price, Nikolai initially worked with Price, Kamarov, and Kate Laswell to build the Armistice to stop the rise of a new AQ. After the Armisitice collapse, Nikolai now takes the battle in his own hands to stop Zakhaev.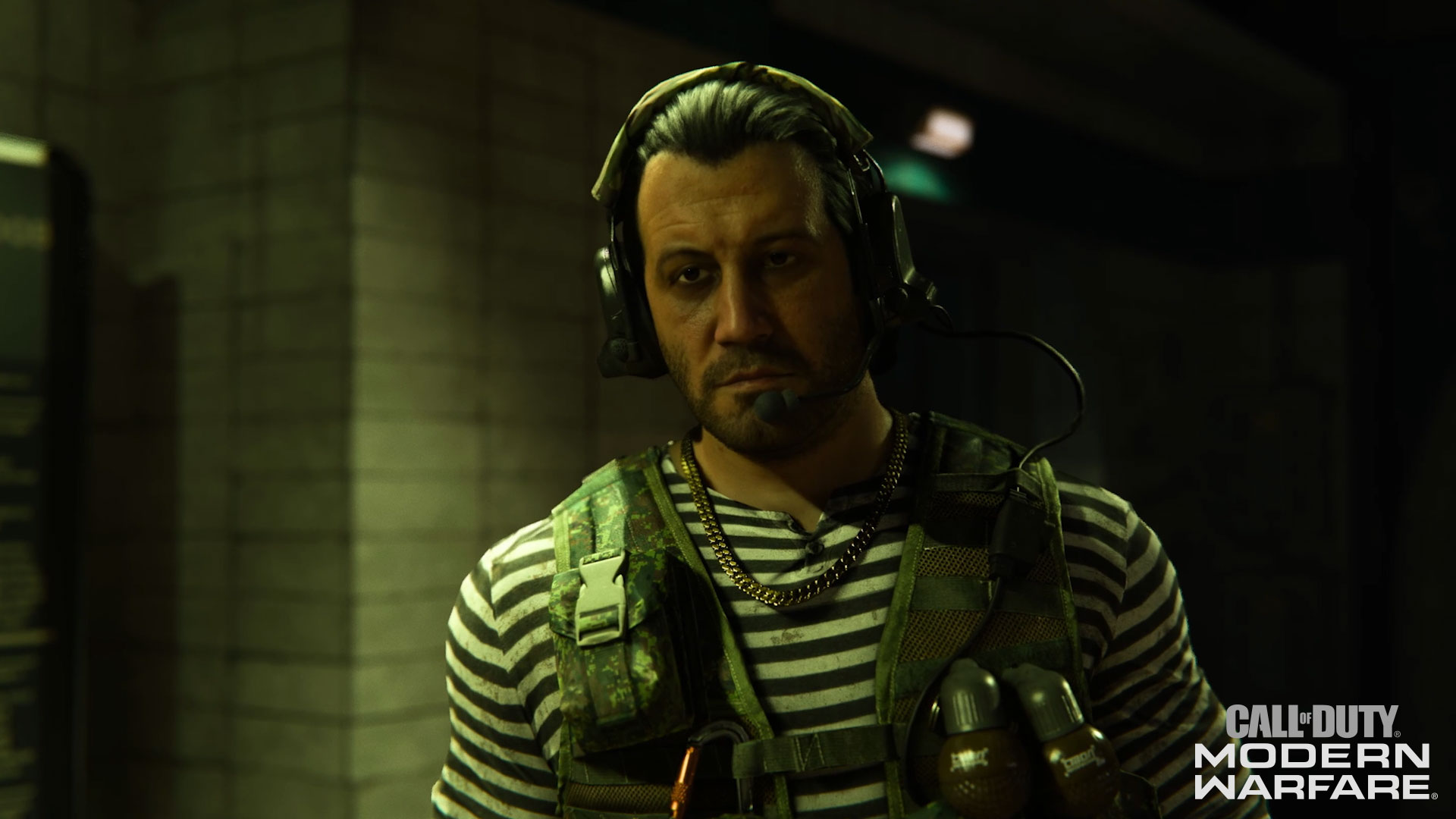 Nikolai is a Russian patriot at heart with a deep love for his country only matched by his love for weaponry. He's known as a fixer and can acquire most anything, anywhere. Despite his murky background, he'll always choose what's right when it counts. Nikolai is unlocked at Tier 100 of the Season Six Battle Pass. Players can complete Operator Missions to earn additional skins for Nikolai and other rewards.
Season 6 will begin on Sept. 29 on PlayStation 4, Xbox One, and PC. Alongside the new content teased in the trailer, there will also be more to come in MP.
Stay tuned for the latest on Season 6.