Modern Warfare & Warzone August 18 Update: New Playlists & Store Updates
Infinity Ward has released the latest playlist update for Call of Duty: Modern Warfare and Call of Duty: Warzone on August 18 on PS4, Xbox One, and PC.
This week's update brings new playlists in MP and Warzone, alongside new Bundles in the store.
A new Operator – Velikan – is now available in Call of Duty: Modern Warfare and Warzone. He joins the Shadow Company as the newest Operator. Pick up the Velikan Operator Bundle in the Store now.
Here's a look at the new playlists:
MODERN WARFARE:
Season Five Moshpit (Oil Rig, Suldal Harbor, Cheshire Park, Hovec Sawmill, and Khandor Hideout)
Faceoff Gunfight
Cyber Attack Pro
Gunfight Blueprints
WARZONE:
BR Solos
BR Duos
BR Trios
BR Quads
Mini Royale
Plunder Quads
STORE UPDATES: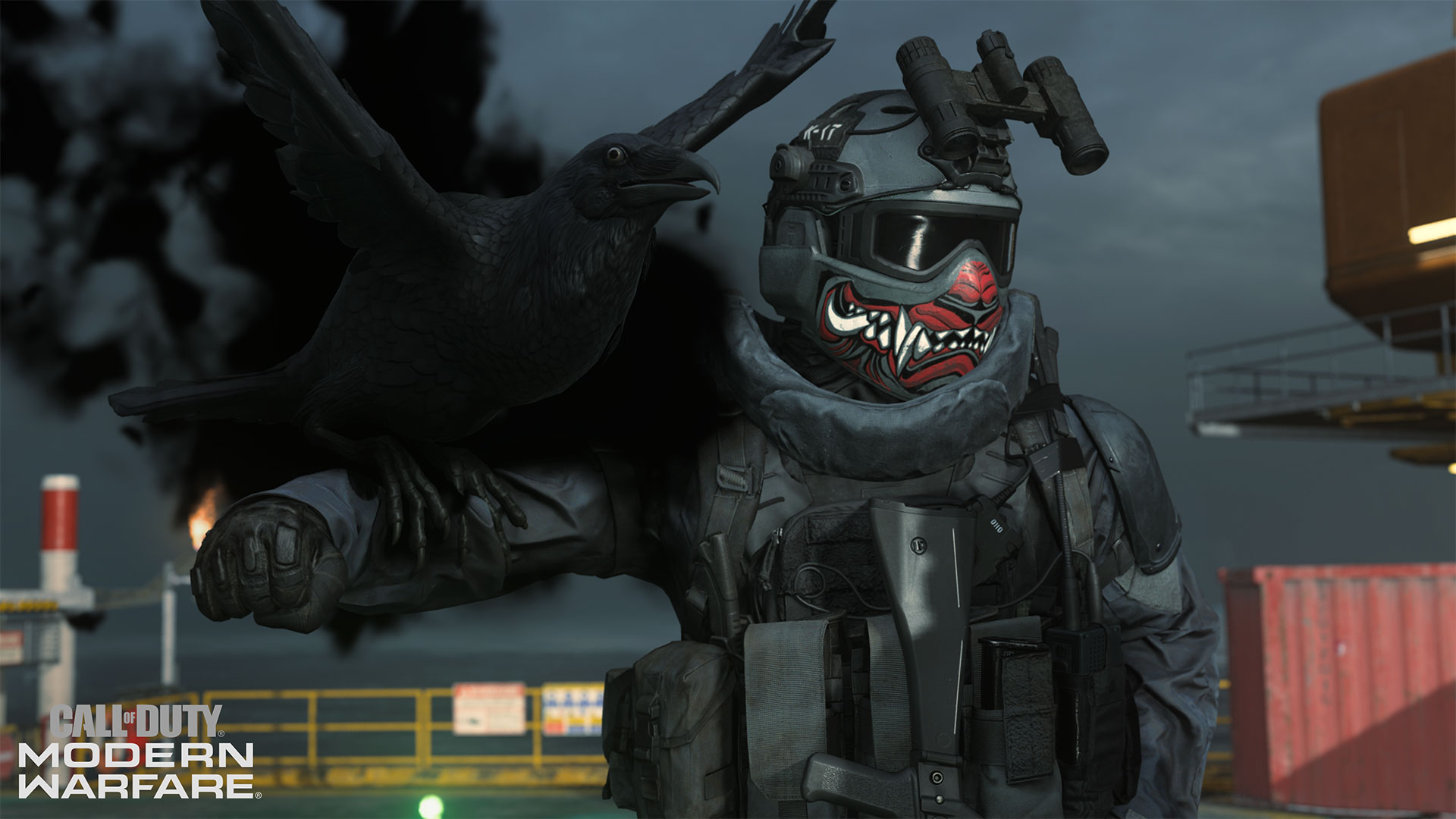 A shadow of a shadow, Velikan is an Operator shrouded in mystery, but respected and feared for his skills on the battlefield. His ten-item bundle includes the 'Megalith' skin, two Legendary blueprints, a Finishing Move, vehicle skin, battle horn, calling card, and more.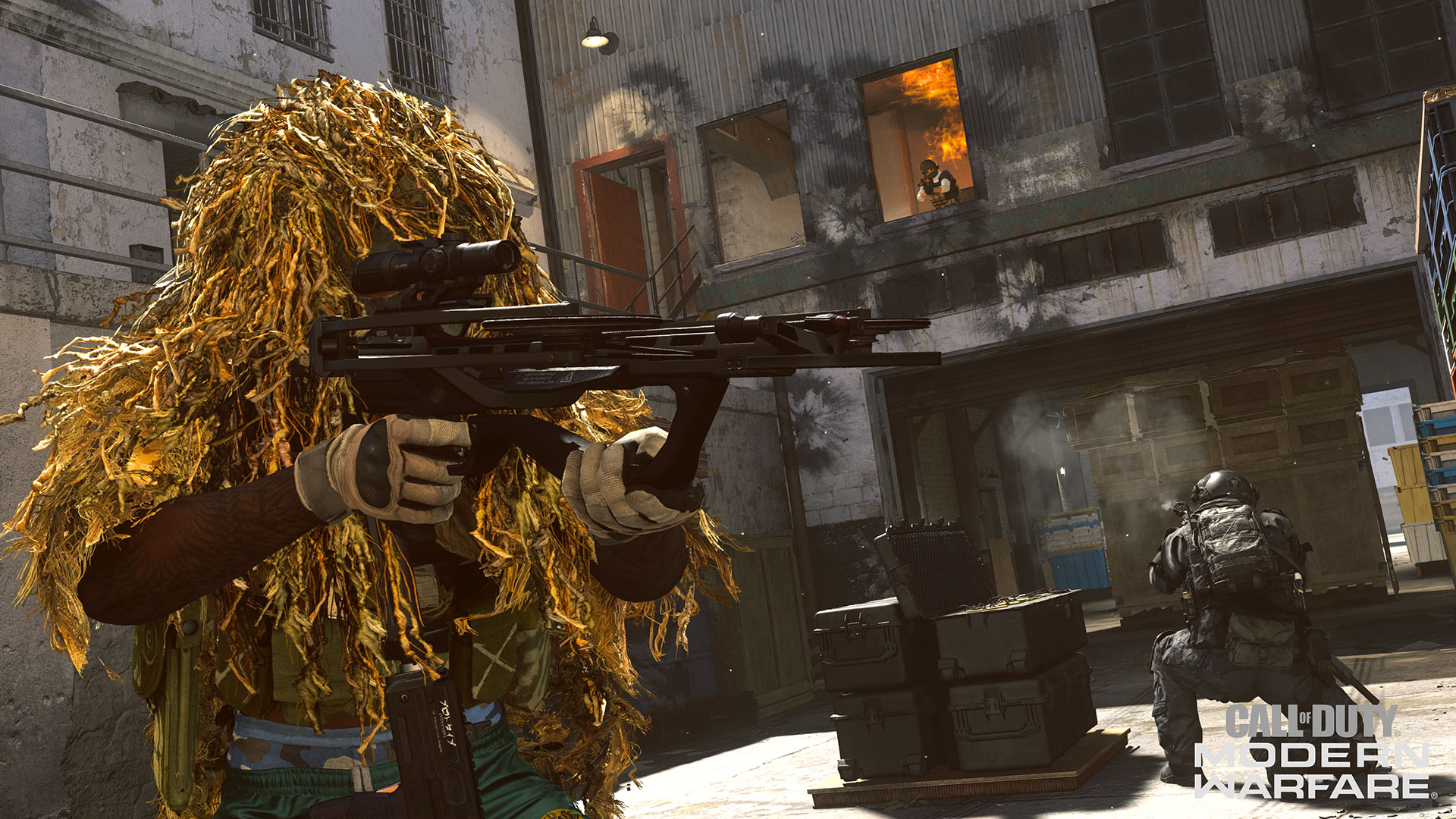 Grinch dons the 'Forest Spirit' skin in his new Operator bundle 'Eloko'. The bundle includes a Legendary Crossbow and SMG, calling card, emblem, quip, and spray. Embrace the fighting spirit of the forest and pick up the 'Eloko' bundle in Store.
There is also a new Tomogunchi Bundle. See the trailer below and pick it up in store!
New CoD: Mobile leak reveals another Modern Warfare map is coming
A new leaked clip has revealed that the Shoot House map from Modern Warfare is getting its first remake in COD: Mobile.
A new leak has revealed that the Shoot House map from Modern Warfare is being beta tested in a Chinese server, which means that we'll see it arrive in Call of Duty: Mobile soon. Here's what we know so far.
Call of Duty: Mobile is entering a brand new Season, which means that there's a plethora of new content on the horizon. This includes some exciting new maps, and the new update will be bringing its fair share of those.
The game already has a lot of locations from other Call of Duty titles, and a new leak has emerged which suggests that another one from Modern Warfare will be added soon. This is referring to Shoot House, which was introduced back in November 2019.
COD: Mobile adds Shoot House map
This map was part of Modern Warfare's first free updates in 2019, and it gained popularity due to its fast-paced gameplay. It's fairly small in size, which means that you'll encounter enemies around every corner and have plenty of flanking opportunities.
The map's immense popularity among fans explains why it's getting a remake so soon, and players have a chance to try it out in a Chinese CoD Mobile Beta test. Domination is available to play as a game mode, and the map's design hasn't changed much.
You'll be better off sticking with SMGs and Shotguns when playing on this map due to the close-quarters nature of the combat. We strongly recommend you set up a class that's ideal for mobility, and allows you to fire from the hip.
So far, this remake of Shoot House is only available for COD: Mobile in a Beta stage. That means that the developers are working with fans to fine-tune it before it's actual release, so you can try it out, and leave feedback on areas to improve upon.
So far it seems to be working perfectly fine. No bugs or glitches have been discovered in the mobile version of Shoot House so unless that changes, we'll most likely see it in a future season of CoD: Mobile.
Season 1 already has a new map, so we don't expect to see Shoot House appear anytime in the latest update. However, if Activision announce any new developments about this, we'll be sure to update you.
Image Credits: Activision
How to fix Call of Duty: Warzone Dev Error 6034
If 'Dev Error 6034' is preventing you from playing Warzone, follow this simple guide to drop back into Verdansk in no time.
While Warzone Season 1 has seen a plethora of game-breaking exploits and bugs, one issue is preventing PC gamers from playing the battle royale altogether. Here's how to fix the Dev Error 6034 issue.
Black Ops Cold War x Warzone Season 1 got off to a shaky start with the overpowered DMR 14, pay-to-win MAC-10 blueprint, as well as invisibility exploits and the return of stim glitches. These problems have now been fixed, but further issues have plagued CoD fans.
Xbox players saw the return of the 'Blackout Trial Has Ended' screen, which Charlie Intel has covered a fix for, but 'Dev Error 6034' prevents PC players from playing Warzone and Modern Warfare.
The 'Dev Error 6034' bug first appeared in Modern Warfare shortly after launch, and because Warzone is connected to MW, battle royale players have encountered it too. If this frustrating error is preventing you from dropping into Verdansk, here's how to fix it.
How to fix Dev Error 6034
It's believed that Dev Error 6034 happens when Modern Warfare files become corrupted or unreadable. It sounds scary, but the fix is really quite simple.
A clean reinstall of the game is known to fix the issue, but there's a much quicker solution. What you have to do is locate specific files in the Modern Warfare folder, delete them, then run a Scan and Repair which will replace the files with the correct versions.
The problem with PC gaming is solving errors like this can be daunting; nobody wants to go into the guts of their game and mess with files. Don't worry, to make this as stress-free as possible, follow our simple walkthrough below.
Open the Modern Warfare or Warzone installation folder
Locate and delete the following files:
.patch.result
.product
vivoxsdk_x64.dll
Launcher.db
Modern Warfare Launcher.exe
After these files have been deleted, open Battle.net and run Scan and Repair on Modern Warfare/Warzone. It can be found through the 'Options' dropdown when the game is selected. These deleted files will now be replaced with working ones, and you can play Warzone again.
To prevent this problem from returning, make sure that Warzone downloads are uninterrupted. Leave your PC on until the download is complete, and avoid pausing and resuming the download when possible.
Image Credits: Activision / u/–SMHK–
Call of Duty player uses musical instruments as a controller
Call of Duty player, DeanoBeano, plays the game with various musical instruments. We had the opportunity to have a brief Q&A with him.
A Call of Duty player has discovered how to use musical instruments as a controller and has even killed enemy players with an assortment of different instruments.
Call of Duty is a game traditionally played with a mouse and keyboard or controller, but not for player DeanoBeano. Deano instead opts to play his Call of Duty games with musical instruments, such as drums, a recorder, and even bongos.
He posts these hilarious highlights to his Reddit and Twitter pages, going viral each time he posts his impressive clips.
You can see one of his most popular clips below, where he manages to snipe a player in Modern Warfare, while using the drums.
DeanoBeano is clearly a one of a kind player, so we managed to get in contact with him and sit him down for a Q&A, where he details how he's able to play the game with instruments, how he started, and more.
Q: How do you manage to get instruments to work as remotes?
Deano: I use instruments that I plug in to convert midi signals to keyboard commands, and acoustic instruments I control using pitch to midi, then midi to keyboard commands. The bongos were actually a controller from the GameCube games Donkey Konga and Donkey Kong Bongo Bash. (referring to the above clip)
CI: Can you explain Midi to our readers?
Deano: Midi is a signal that electric instruments send to computers and other instruments and devices that control sound to connect with each other.
Q: What originally gave you the idea to play Call of Duty with instruments?
Deano: I started drumming to gaming montages live on twitch about a year ago, so there was always an ongoing joke that I actually hit the clips with my drums.
Eventually, in August I figured out how to hook up my drums as a controller and after I started doing that, I figured it would be fun to try other instruments and odd controllers too.
Q: What are your future plans? Any new instruments you want to try?
Deano: My plan is to keep making Cold War multiplayer as fun as I can. Playing with a normal controller (especially solo) can be really tiring because of SBMM. I'm always looking at finding new ways to play the game, and I plan on bringing this to other games too. I'll be using some new instruments and controllers soon.
Q: What's your favorite instrument to play in games?
Deano: The recorder is my favorite instrument to play with at the moment. It makes the game pretty challenging but every kill and clip I get with it feels so rewarding.
Q: Do you actually play any musical instruments?
Deano: I do! I started with piano when I was a kid and later on picked up drums and got a Bachelor's degree in music on drums. I play a little bit of trumpet (and recorder I guess haha) but not much.
That's the end of our interview with Deano. To see more of his content, you can follow him on Twitter and watch his Twitch streams, where he appears to be most active. He also occasionally posts highlights of his streams to his YouTube channel.