Modern Warfare & Warzone August 24 Update: Season 5 Reloaded
Infinity Ward has released the latest patch update for Call of Duty: Modern Warfare and Call of Duty: Warzone on PlayStation 4, Xbox One, and PC on August 24.
The new update brings the Season 5 Reloaded Content, which includes a new LMG, a Games of Summer event (that begins August 28), and more. The roadmap for Season 5 Reloaded is available here.
The patch update is version 1.26.
PATCH NOTES:
DOWNLOAD SIZES
PS4: 10.6GB
Xbox: 14.09GB
PC: 11.3GB (F2P) / 17.6GB (Premium)
If you're looking to free up hard drive space on your console, you have the option to delete content you may no longer wish to use in Call of Duty: Modern Warfare. Click HERE to see how to manage and delete content.
PLAYLIST UPDATE
MODERN WARFARE:
Ground War
Ground War Reinforce (32 players)
Blueprint Gunfight
Shoot the Ship
Face Off Verdansk Stadium (2v2)
WARZONE:
BR Solos
BR Duos
BR Trios
BR Quads
Plunder: Quads
King Slayer Trios
GENERAL FIXES:
Ground War: You can now spawn on APCs even while they're in combat, just as long as the vehicle isn't low on health
You can now inspect your weapon during infil sequences!
Fix for a bug where players could see Tracker footprints on the ground after respawning, even when they don't have the perk equipped
Fix for an issue where the Riot Shield could appear sideways in the preview screen
Also, fixed a bug where the Riot Shied could appear crooked in the squad walk
Fixed a bug where using Flaming Throwing Knives would not reset Dead Silence
Season 5 Week 1 challenge reads: "Call in the Personal UAV Killstreak 7 Times." Should be written as Personal Radar
The Week 1 challenge reads: "Play 3 matches with Wyatt and your Coalition Operator". Using and instead of as
Fix for an issue where the scoreboard could reflect inaccurate information when going from a multiplayer match to a Warzone match
Fixed a bug where some users were unable to unblock players
Fixed a bug where the 'World Eater' calling card appeared animated, although it should be a static image
Fix for an issue where partially watching the killcam and then skipping it, can sometimes result in reduced respawn time
Various fixes to help the Tomogunchi Turbo watch function as intended
Fixed an issue where the Stopping Round Field Upgrade could become unlimited after using two of the same weapon
WEAPONS:
Adjusted weapon stats graphs to better match rate of fire and post-launch weapon balancing
Fix for a bug where tracers could lose their impact VFX when the ammunition is changed from the default 5.56 NATO ammunition on the M4
Sniper – Thermal Scope: lowered optic resolution and reduced thermal range
Adding 'HEI' (High Explosive Incendiary) label to cosmetic dismembering ammo types
WARZONE:
Fix for an issue where the gas mask could become invulnerable
Fixed a bug where the yellow highlighting of your name in the Squad widget was missing from BR Buy Back
Fix for a bug where the parachute could open randomly when jumping over certain areas of the map
In BR Quads, the player's minimap icon had both the downed icon and arrow when the player started the Most Wanted contract. This has been fixed
Fixed a bug where the loot dropped from a squadmate who died in the gulag would be available for other squad members to pick up if they enter the same gulag
Fixed a bug where players will observe no ping audio from a spectator creating world pings
Various fixes for issues with Self Revive:

Players may see no UI for Self Revive after buying it at a kiosk, then see the Self Revive 'Use' UI right before the player dies when downed but too late to be able to revive themselves
Players may see no UI for Self Revive and when downed, they are able to use a Self Revive
Players may be unable to buy a Self Revive at a kiosk stating "The player already has this item", despite not having one in their inventory
CALL OF DUTY LEAGUE:
Fixed a bug where barrels with integrated suppressors were still available
PC:
Improved stability and performance
Fixed an issue that caused screen resolution to be higher than native resolution at 100 render resolution when in fullscreen borderless mode
Fixed an issue that could lock FOV to 60 after playing a game of Ground War
SOURCE: Infinity Ward
Modern Warfare & Warzone Season 6 start date confirmed
There's been a lot of confusion around if there would be a Season 6 for Call of Duty: Modern Warfare & Warzone, but now it's officially confirmed.
The Call of Duty League team, Minnesota ROKKR, has tweeted out that they're hosting a CDL Pros & content creators Warzone event for Season 6.
Season 6 in Modern Warfare and Warzone will begin on Tuesday, September 29.
There's no news yet on what the Season will include in the content.
The Season will of course include a new Battle Pass, new MP content, and new Warzone content, but specifics have not been announced.
Stay tuned for the latest news on Modern Warfare and Warzone Season 6 as Sept. 29 approaches.
This Week in Modern Warfare & Warzone: New Playlists & Bundles
Activision Blog has posted the latest This Week in Call of Duty post highlighting what players can expect in Call of Duty: Modern Warfare and Warzone for the week of September 4.
This week sees the continuation of Shoot the Ship, and new playlists like Ground War Reinfected, and more in MP.
And, in Warzone, Buy Back Quads playlist is available this weekend, alongside the standard BR Solos, Duo, Trios, and Quads.
This week will also see new store bundles for fans to pick up who want to customize their operators and weapons, including the Tracer Anime Pack and new Alex Bundle.
Here's the breakdown from Activision Blog: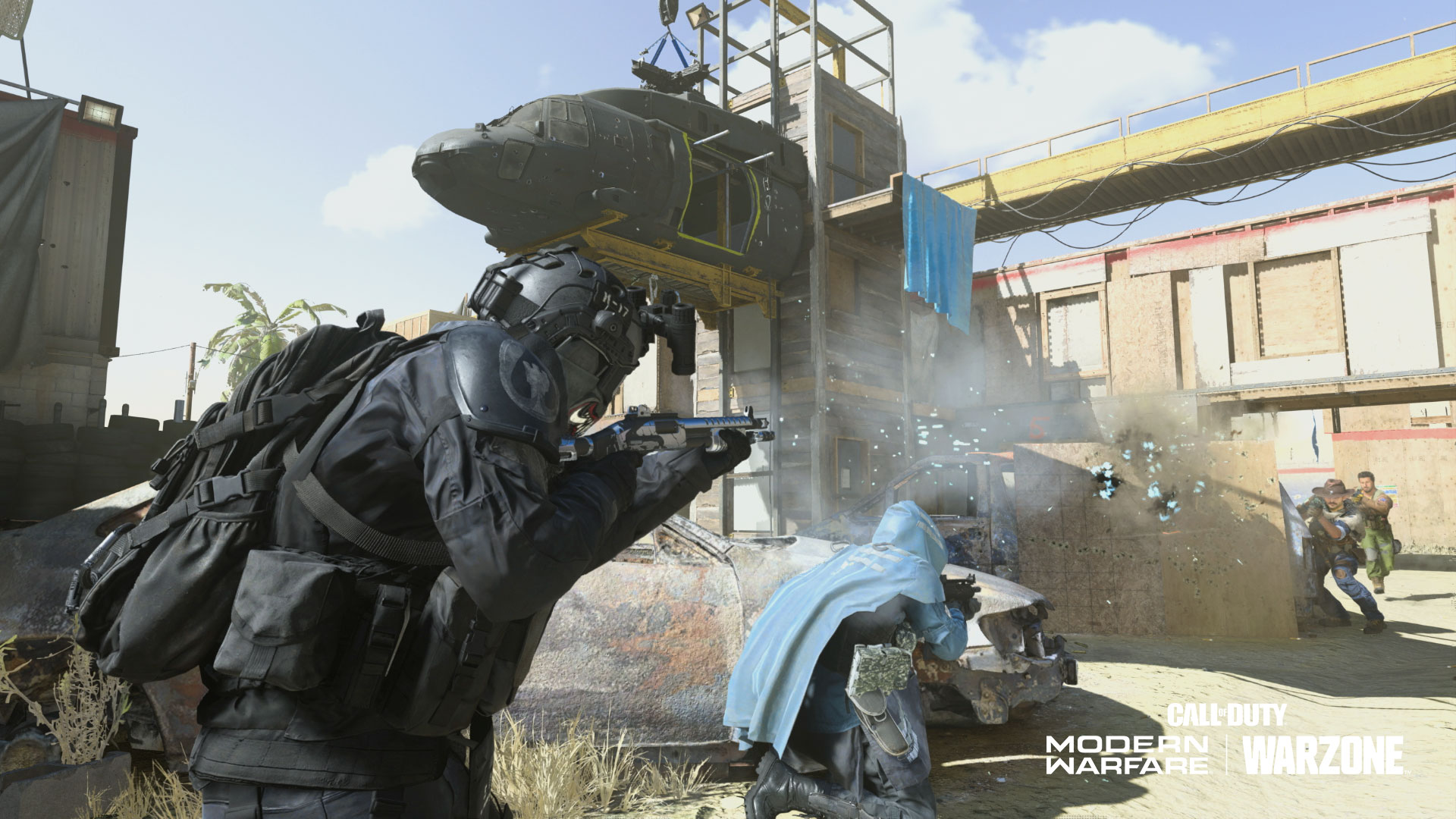 Modern Warfare®
Shoot the Ship-tember continues with more 24/7 action of the fan-favorite playlist! Also play tight and tactical on the Gunfight Face Off moshpit, avoid the infected in Ground War Reinfected, and stock up on cash this weekend to get right back into the match in Buy Back Quads.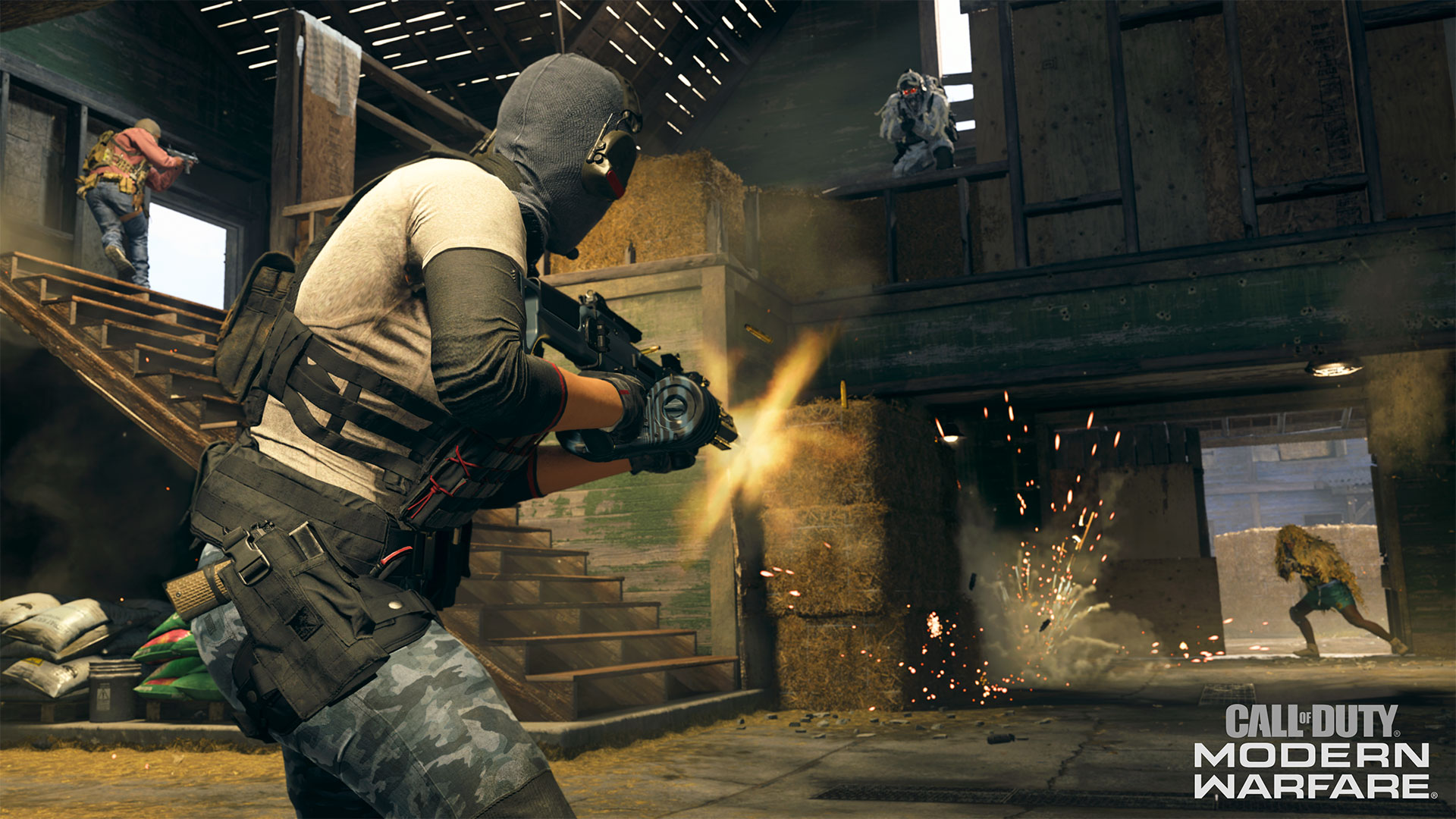 Get with your squad and battle in the Gunfight Face Off Moshpit. Enjoy standard Multiplayer modes like Cranked and Grind and be ready to employ a new set of strategies on these much smaller battlegrounds. Communication is key and consider crafting a loadout for the closer quarters of Gunfight maps. 
Get three blueprints, a Riot Shield, melee weapon, and more in the 'Tracer Pack Anime Super' bundle. Give your enemies a deadly dusting of pink tracer fire courtesy of the Legendary assault rifle, Legendary SMG, or Epic assault rifle included in the bundle.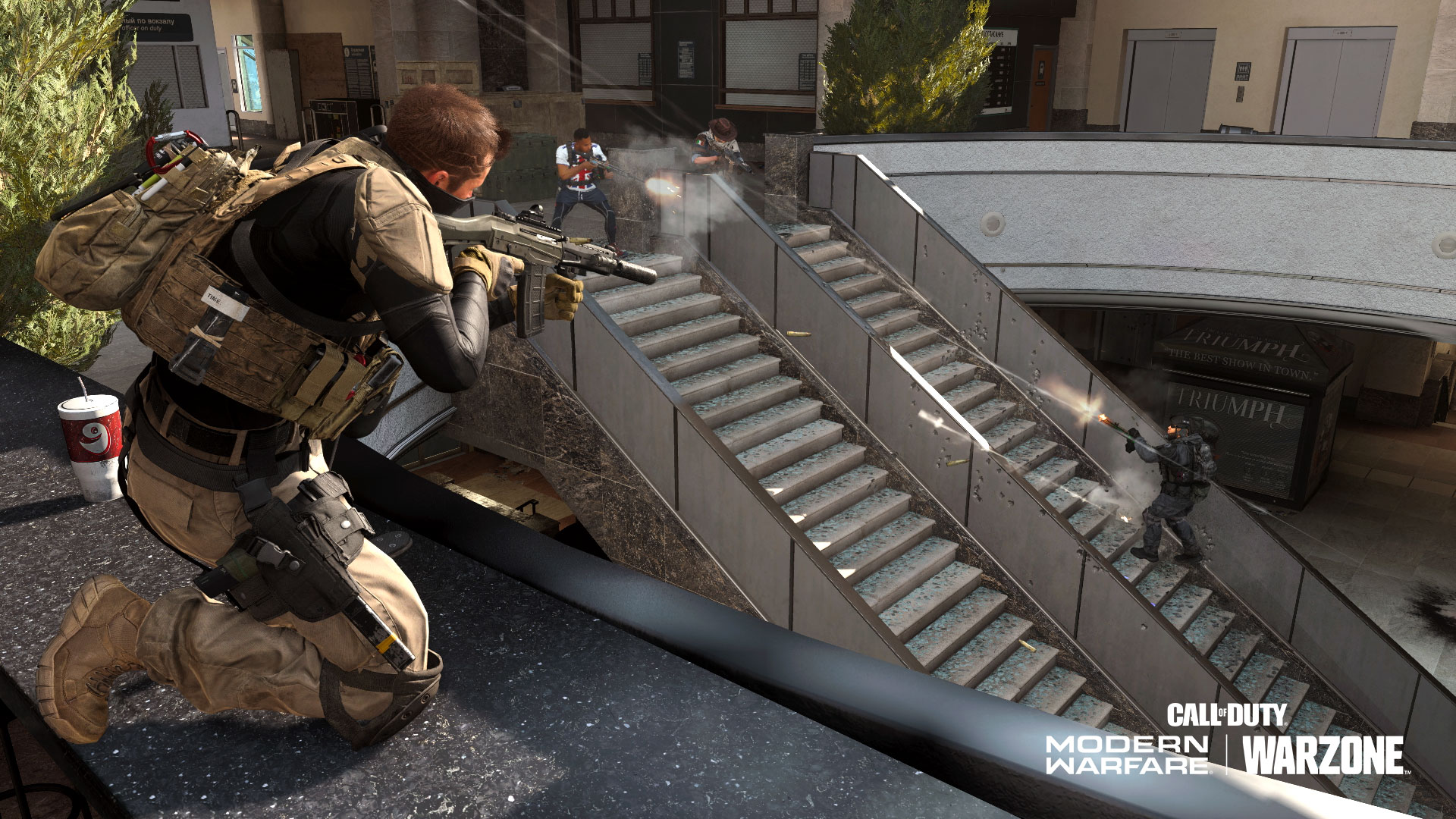 One of the Campaign's heroes returns with a covert look in the 'Alex: Death Stalker' bundle. Get two Legendary blueprints for a complete silenced loadout and eliminate the opposition from the shadows in the latest threads for Alex.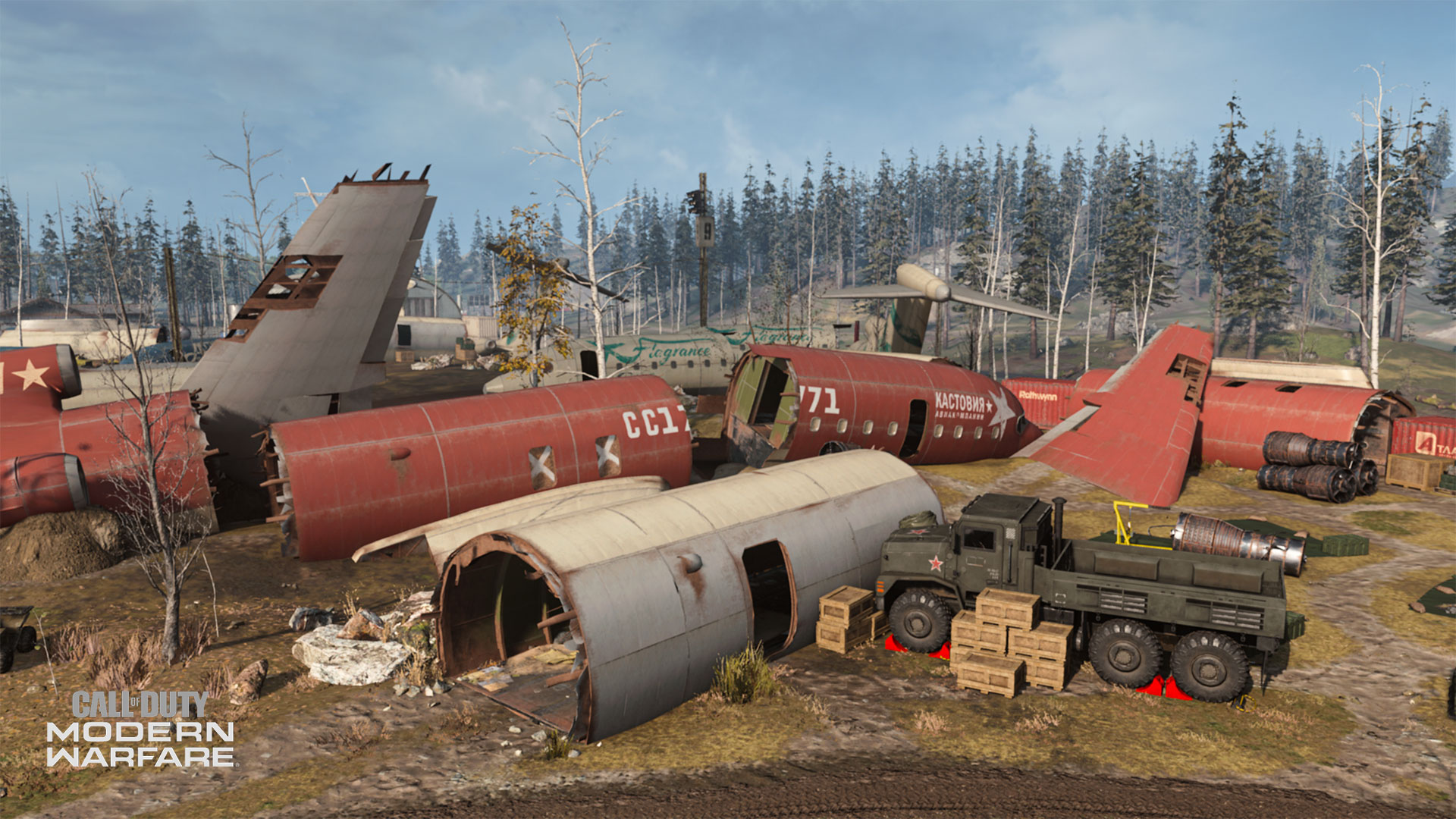 Keep back from the horde and use the map to avoid and push back the infected in Ground War Reinfected. This large-scale Infected mode challenges you to play together with your team and watch out for any attacks from Infected players. Or join the legion of Infected, rise up, and take down anyone left standing.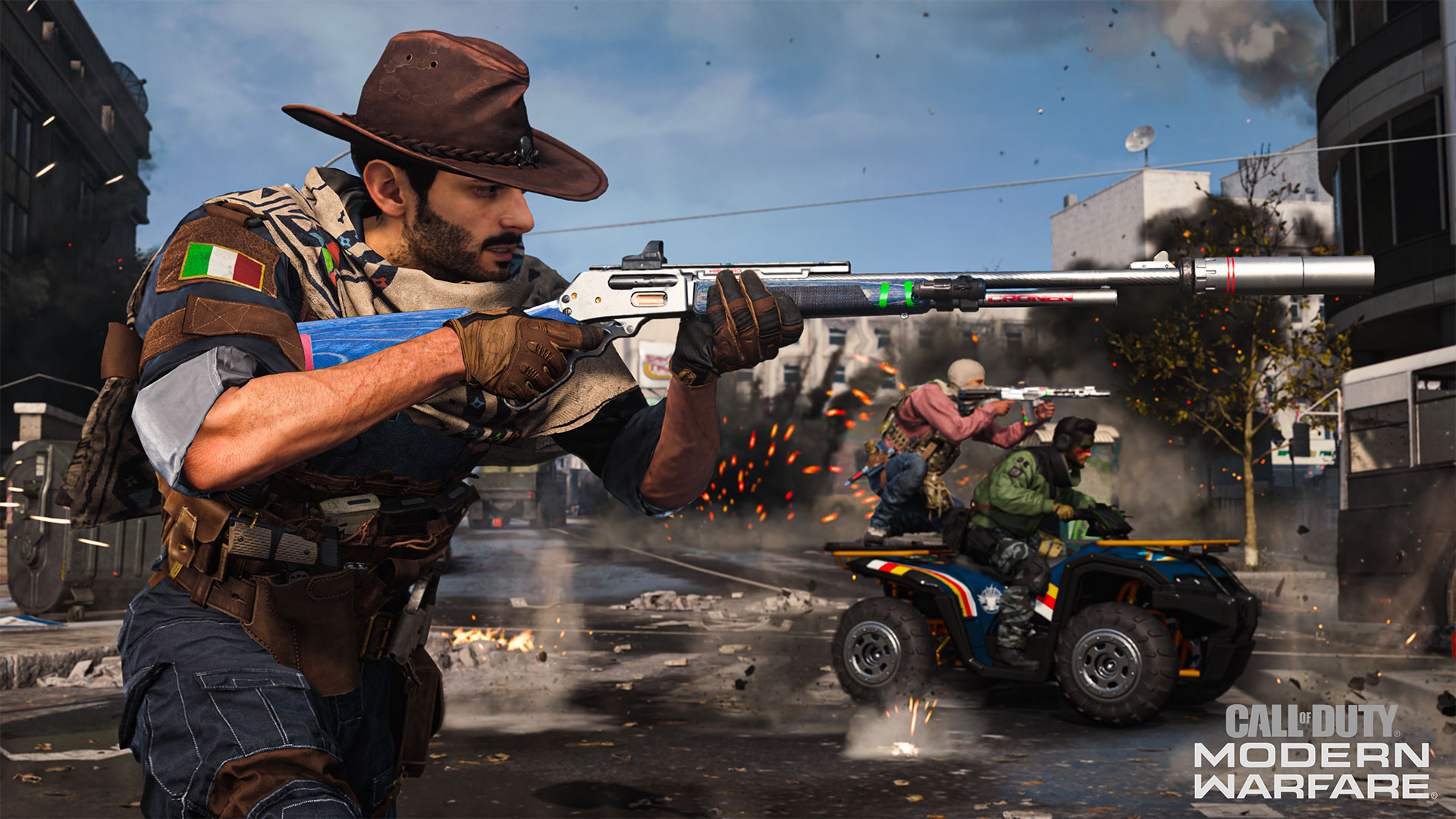 Don't stop fighting in Buy Back Quads, available only this weekend. Don't spend all your money on Buy Stations instead have some handy to get back into the match, in case you face an unfortunate demise. Other Warzone modes available this week: Battle Royale Solos, Duos, Trios, and Quads and Blood Money Trios.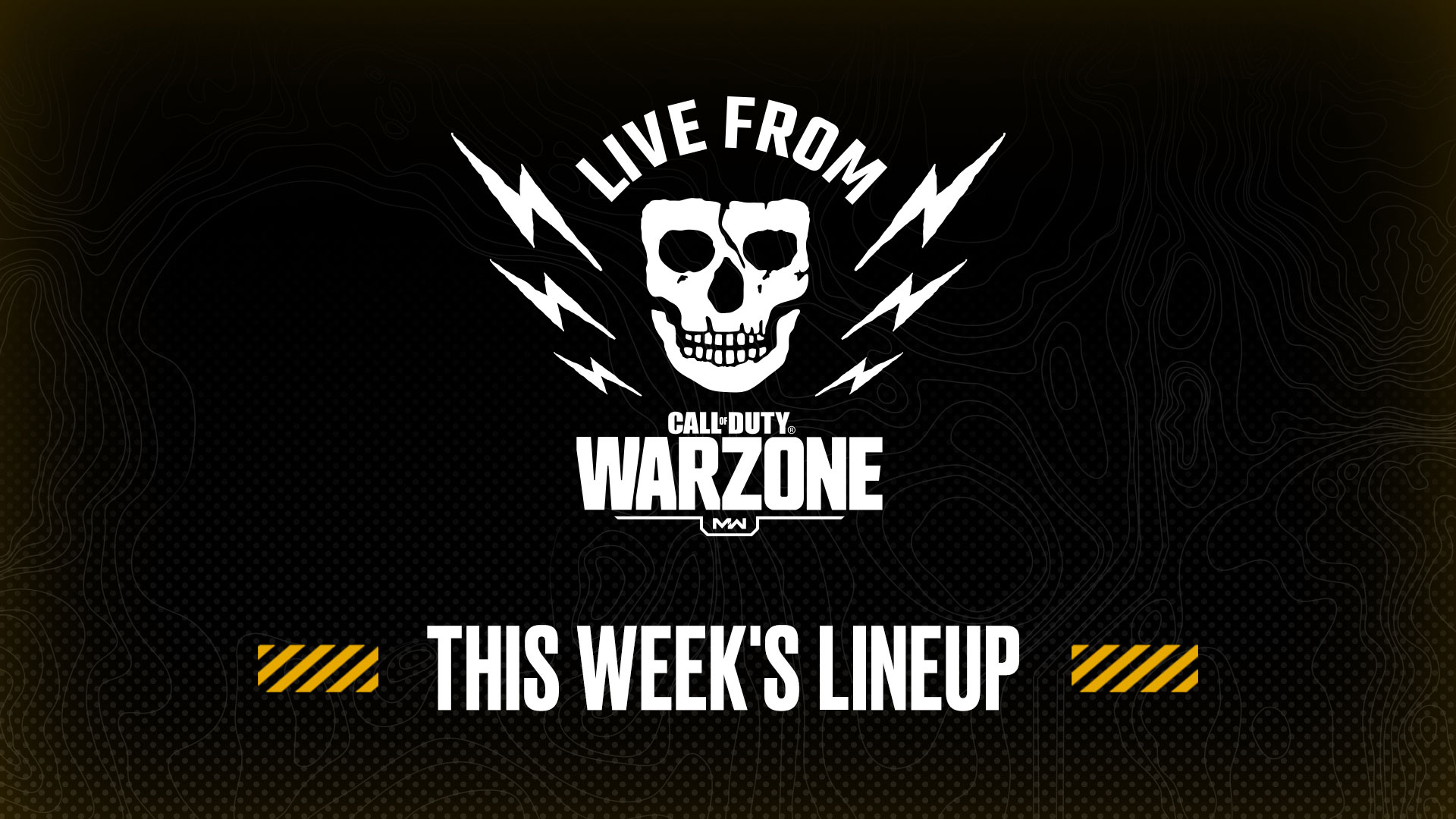 #LiveFromWarzone
Tune in this week for intense-action, fights for survival, and frenetic hot drops streaming #LivefromWarzone. A showdown is in the works on September 16 from 11AM – 2PM PT in Vikkstar's Warzone Showdown. On September 17, link up with FaZe clan in the Twitch FaZe event featuring Duos and Quads matches with teams seeking the most eliminations.
SOURCE: Activision
Activision files cease and desist letter against another cheat manufacturer
Activision Blizzard continues to take down cheat manufacturer sites to stop the spread of different cheats for Call of Duty: Modern Warfare and Warzone.
In August, the company filed a lawsuit against CXCheats for illegally creating cheats to be used in an IP owned by Activision Blizzard. CXCheats since deleted all cheats for Modern Warfare and Warzone in compliance with the lawsuit.
Now, in September, another large cheat manufacturer, GatorCheats, has said that Activision Blizzard has filed a cease and desist letter to stop them from making cheats for Call of Duty games.
The owner of GatorCheats said in their Discord that the first letter was filed by in May 2020, but they did not fully comply with that – opting to allow cheats to continue to be available.
In May 2020, Activision Blizzard's attorneys contacted me via a Cease and Desist letter. Considering this event, I decided to act on my already pending decision to close all sales to new customers for my product relating to Modern Warfare and Warzone.
Activision has since escalated the requests. In Sept. 2020, the owner of GatorCheats claims that Activision Blizzard served another cease and desist letter. But, this time, a PI showed up at his residence with the letter and informed him of what Activision knows about their site and the owners behind it.
In September 2020, Activision Blizzard's attorneys had another Cease and Desist letter hand delivered to me by who I assume was a PI, considering he knew my family members by name and made a point to showcase that he did. Also in September 2020, I received very clear communication in a follow up from Activision Blizzard's attorneys communicating that they would litigate (file a law suit against me) if I didn't comply with continuation of stopped sales as well as a complete stoppage of interaction with and updating of any products related to their client's products.
The full letter from the owner states that he will "never make or create" a cheat for an Activision Blizzard product again after receiving the letters and a visit from them at his house.
Activision has not commented on their anti-cheat initiatives since June, where the company said they continue to ban players on a regular basis.