Modern Warfare & Warzone Season 5 Reloaded: Games of Summer & More
Activision and Infinity Ward have announced Modern Warfare and Warzone Season 5 Reloaded.
Season 5 Reloaded officially begins on Monday, August 24 at 11PM PT with a new patch update, followed by the Games of Summer event beginning on August 28.
Season 5 Reloaded features the new Games of Summer event, which begins August 28 and ends on September 7.
It also includes the debut of a new Gunfight map: Verdansk Stadium, new Warzone modes, new LMG, and more coming during Season 5 Reloaded.
There will also be a Gunfight Free Access Tournament weekend starting Friday, August 28 and ending on Wednesday, September 2.
Get the breakdown on what's coming from the Activision Blog:
Season 5 Reloaded Roadmap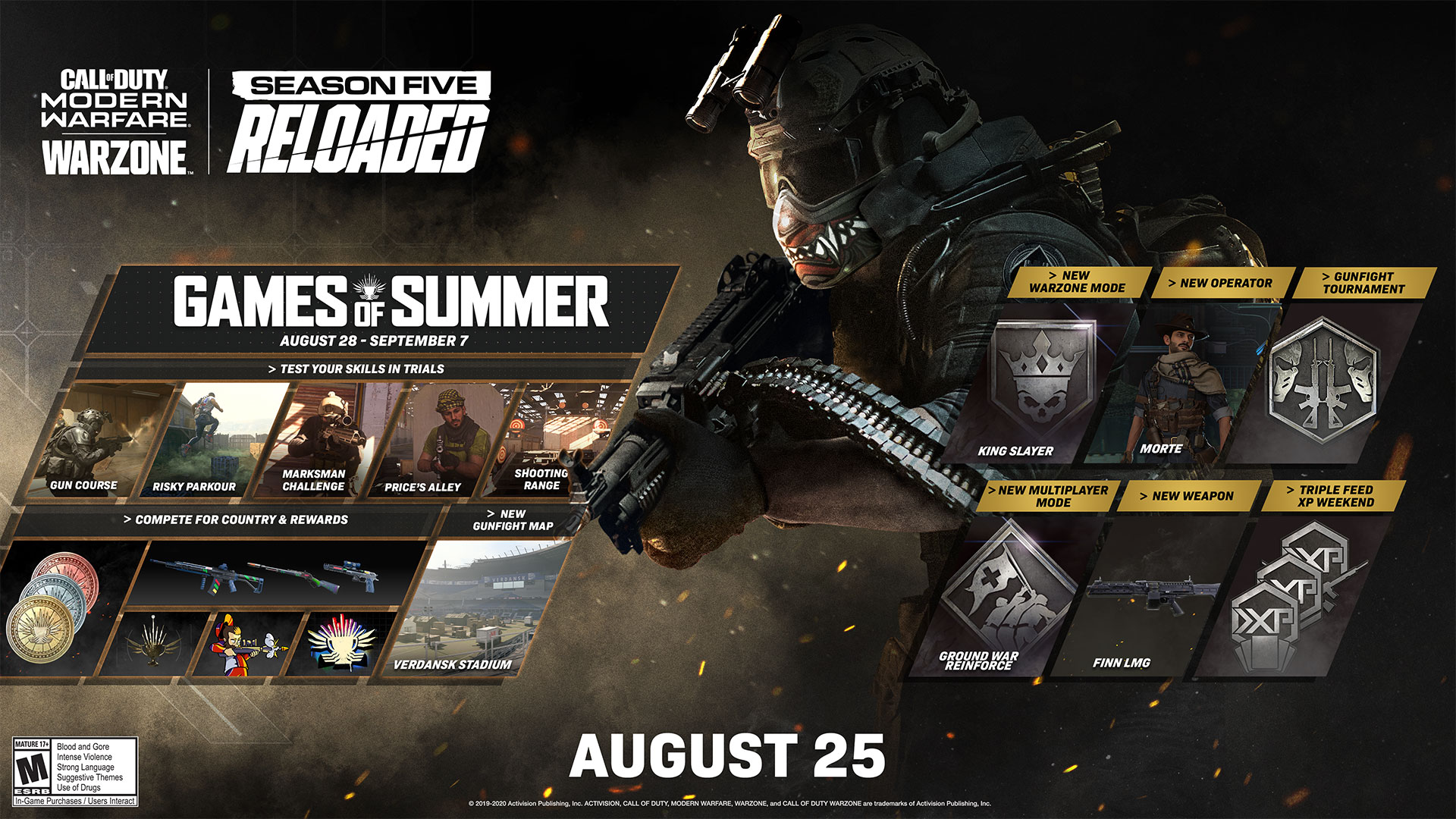 The Games of Summer Event (Available August 28 – September 7)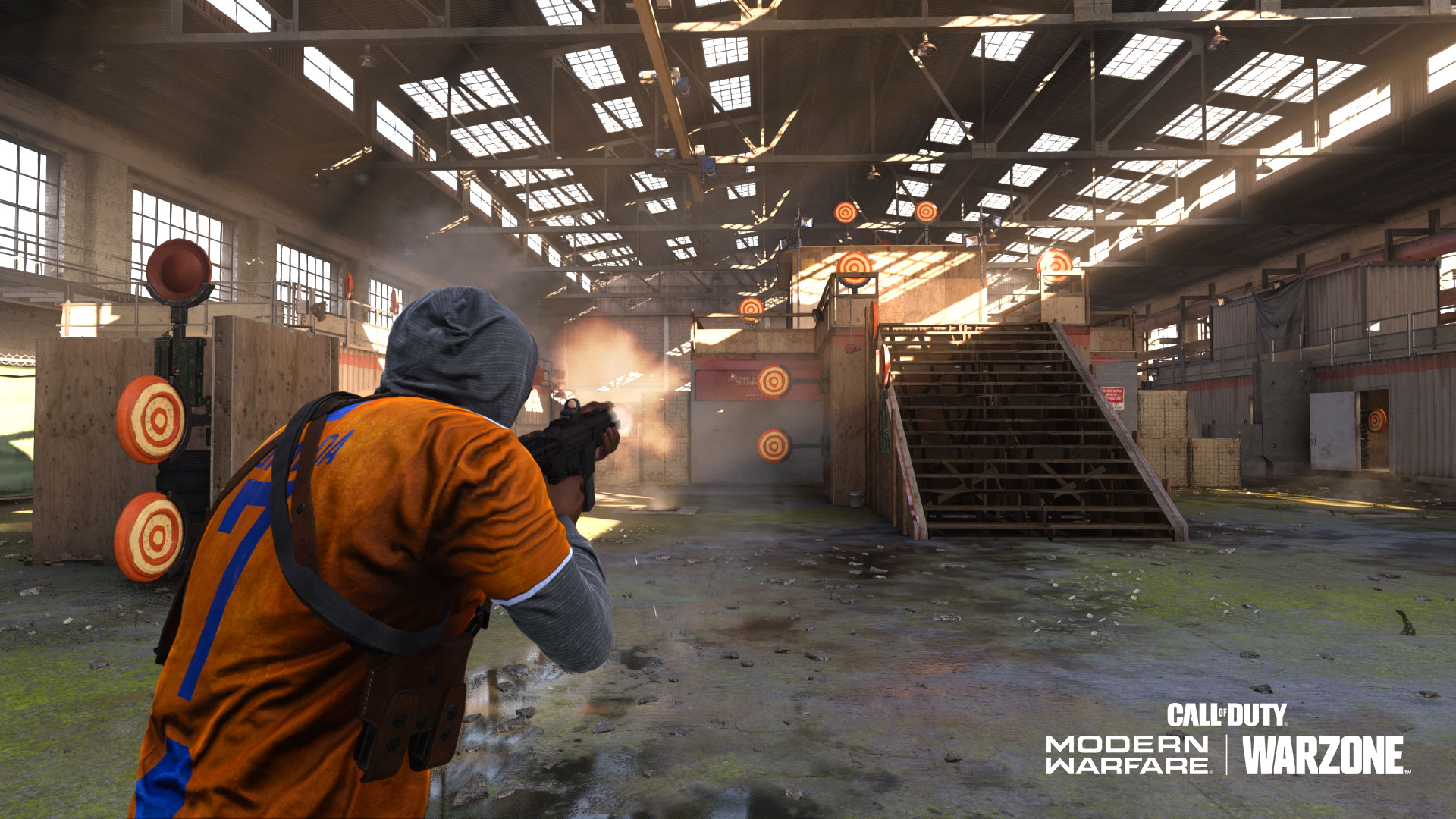 Compete for Glory…And Free Rewards
For the first time in Call of Duty franchise history, community members from around the world – both those who own Modern Warfare and free-to-play Warzone – will be able to represent their country in easy-to-play, hard-to-master, single-player Trials of skill. By earning medals in each Trial, competitors will prove which country's Tier One Operators are truly the best in the world.
Within Games of Summer, there are five Trials. These miniature experiences are similar to those introduced at Modern Warfare'slaunch and in post-launch Season updates.
Trials will be available for Modern Warfare and free-to-play Warzone players, starting on August 28 at 10 a.m. PT. Players will have unlimited entries, meaning you can keep playing them to set your best time or score and go for Gold.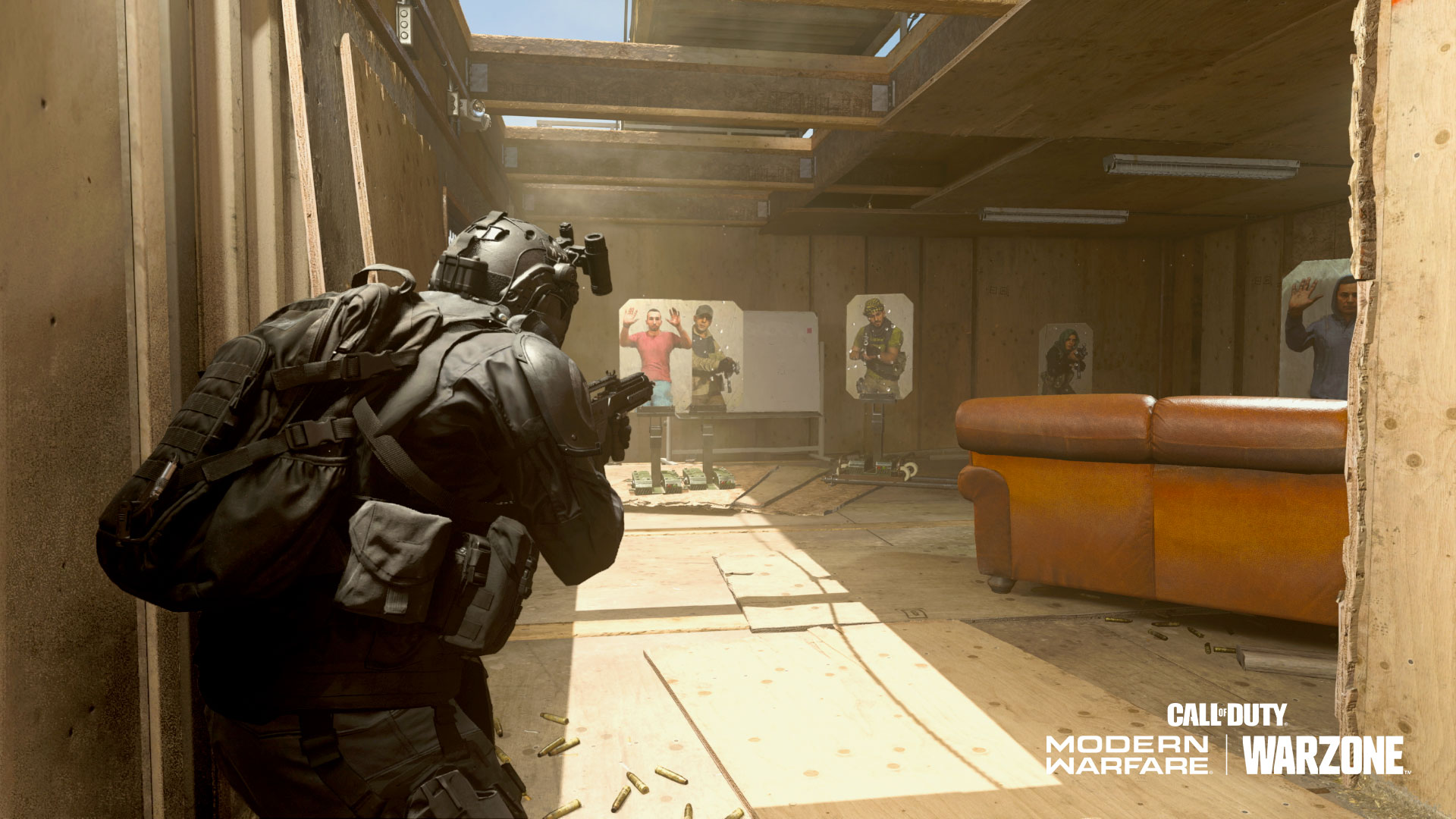 A Pentathlon of Trials
Gold Medal tip: some Trials shave seconds off your final time for high accuracy, while others add points based on how quickly waves are completed.
Trial One: Gun Course (Starts August 28) on Custom Gun Course Map

Description: Make your way through the course as fast as possible while clearing all enemy targets and avoiding civilian casualties.
Medal Times: 01:30:00 (Bronze) / 01:00:00 (Silver) / 00:40:00 (Gold)
Loadout: Assorted Weapons
Trial Two: Price's Alley (Starts August 29) on Custom Price's Alley Map

Description: Eliminate an endless series of enemy targets while avoiding civilian targets to maintain the combo for as long as possible.
Medal Scores: 4,000 (Bronze) / 5,000 (Silver) / 6,000 (Gold)
Loadout: Renetti (Handgun)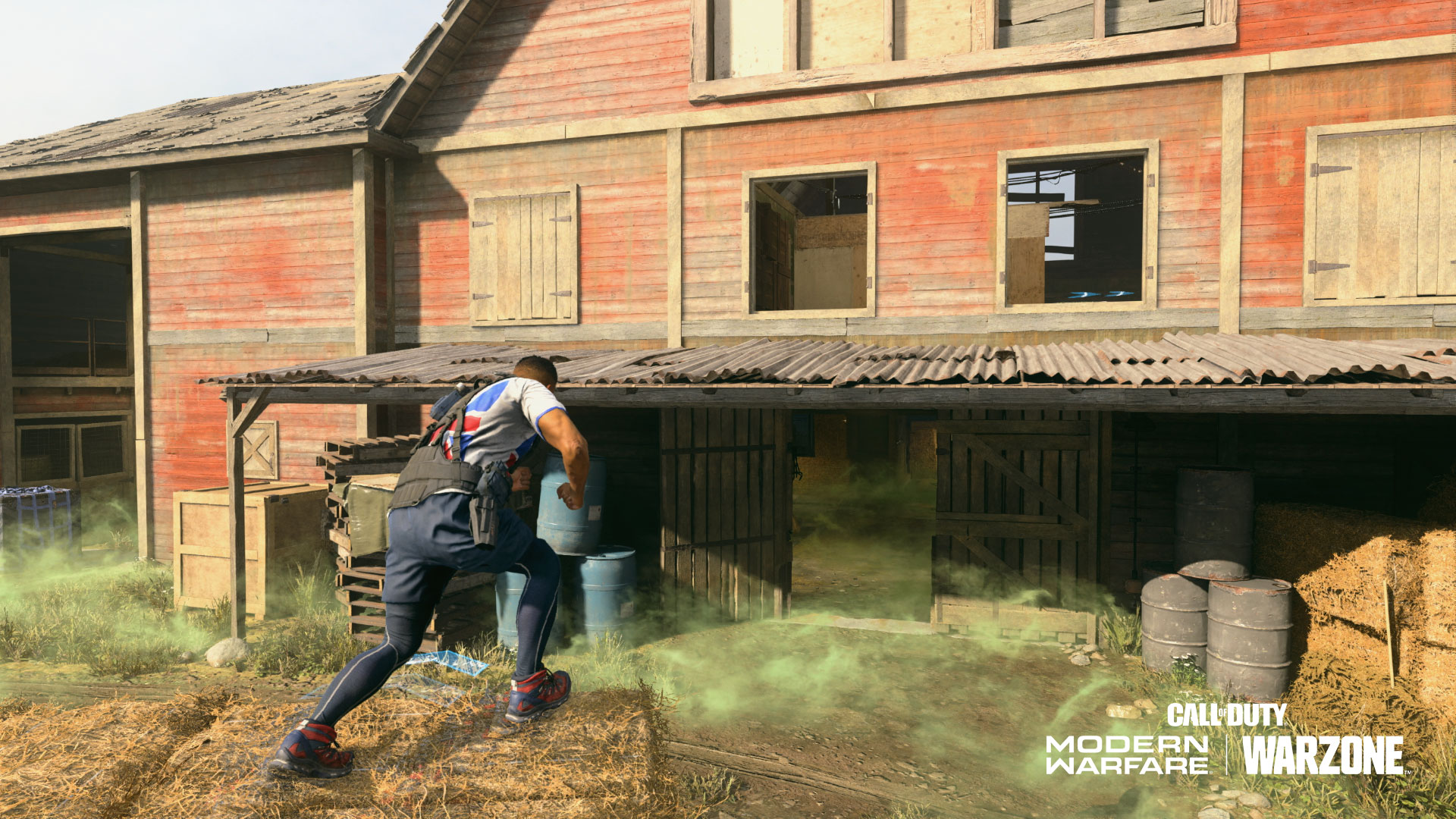 Trial Three: Risky Parkour (Starts August 30) on Livestock

Description: Move through each checkpoint and finish the course as quickly as possible. Beware the heavy toxic gas on low ground.
Medal Times: 0:55:00 (Bronze) / 0:47:00 (Silver) / 0:40:00 (Gold)
Loadout: Combat Knife
Trial Four: Shooting Range (Starts August 31) on King

Description: Locate and shoot all targets in the area as quickly as possible while conserving ammunition.
Medal Times: 0:50:00 (Bronze) / 0:40:00 (Silver) / 0:30:00 (Gold)
Loadout: Assorted Weapons
Trial Five: Marksman Challenge Starts (September 1) on Custom Marksman Challenge Map

Description: Engage waves of long-distance targets and beat the clock. Missed shots burn time.
Medal Times: 3,400 (Bronze) / 3,900 (Silver) / 4,400 (Gold)
Loadout: HDR (Sniper Rifle)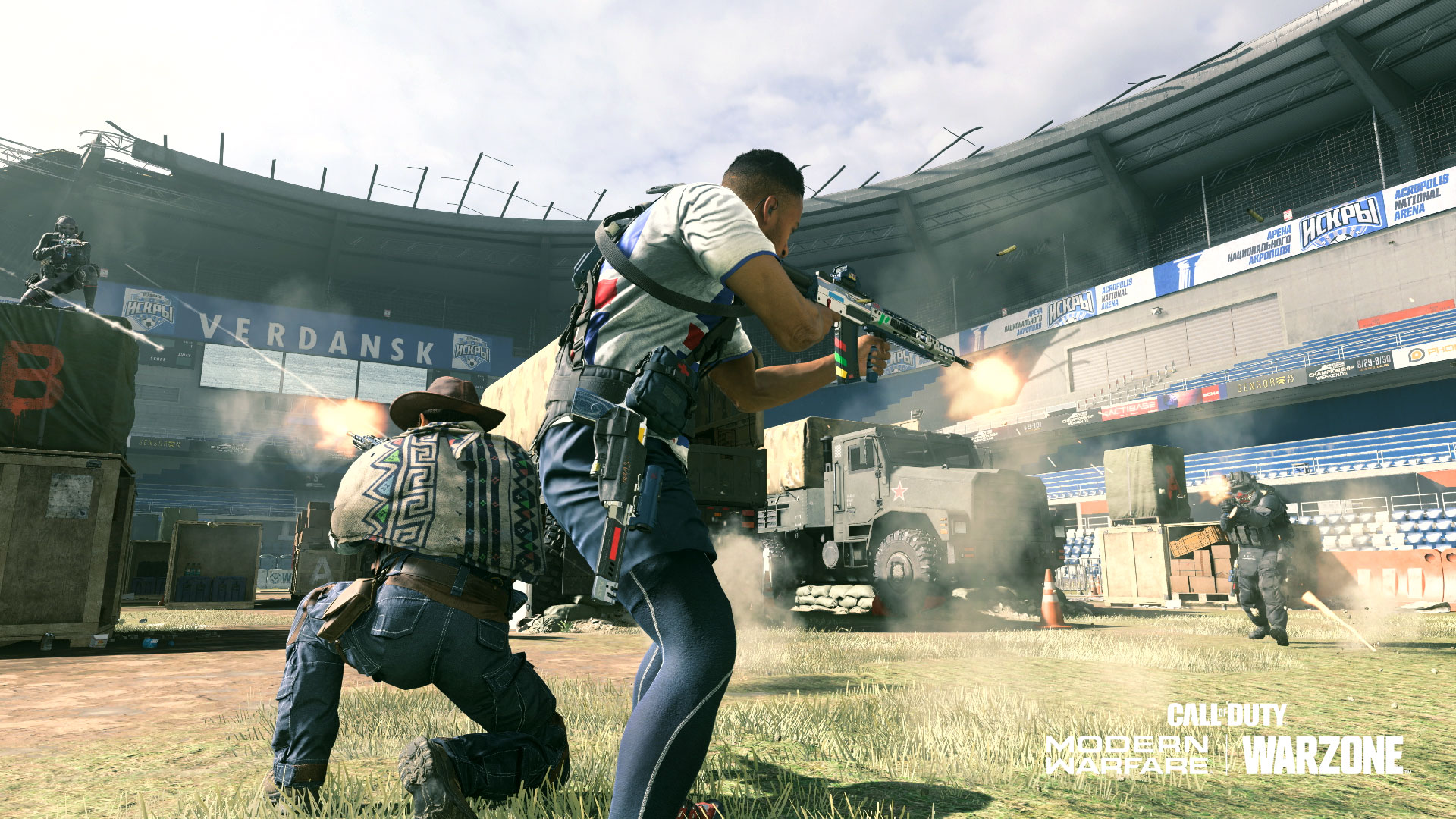 To the Victor Goes the Spoils for Self and Country
For participating in Games of Summer, players will receive rewards based on performance within each Trial. These rewards are stackable – if a competitor achieves gold on the first try, they will receive all three rewards for their epic (or in some cases, legendary) achievement.
Each Trial medal comes alongside rewards (rewards can only be received once) and all players who participate earn the 'Games of Summer Cup' weapon charm. Trials rewards include but are not limited to vehicle skins, XP tokens, vehicle horns, calling cards, and Legendary weapon blueprints.
Earn gold in each Trial and receive the Legendary Assault Rifle Juliet Blueprint, a weapon truly built for chasing first place on any leaderboard. Built for pure precision with a clear, non-magnified sight picture, consider this a "gold standard" among a competitive pool of this weapon platform's existing blueprints.
On top of these rewards, individual medals will give points to a player's respective country, determined by their account's origin. Each country's points will be updated daily, and the top 15 countries will be visible on in-game leaderboards. Total scoring is weighted by country participants, so any nation can rise to the top.
Earn medals and rack up your points for your country, then at the culmination of Games of Summer, a country will be crowned champion. Will there be an underdog that claims glory for a well-contested Trial at the 11th hour? Or will one country hold a commanding lead throughout the Games?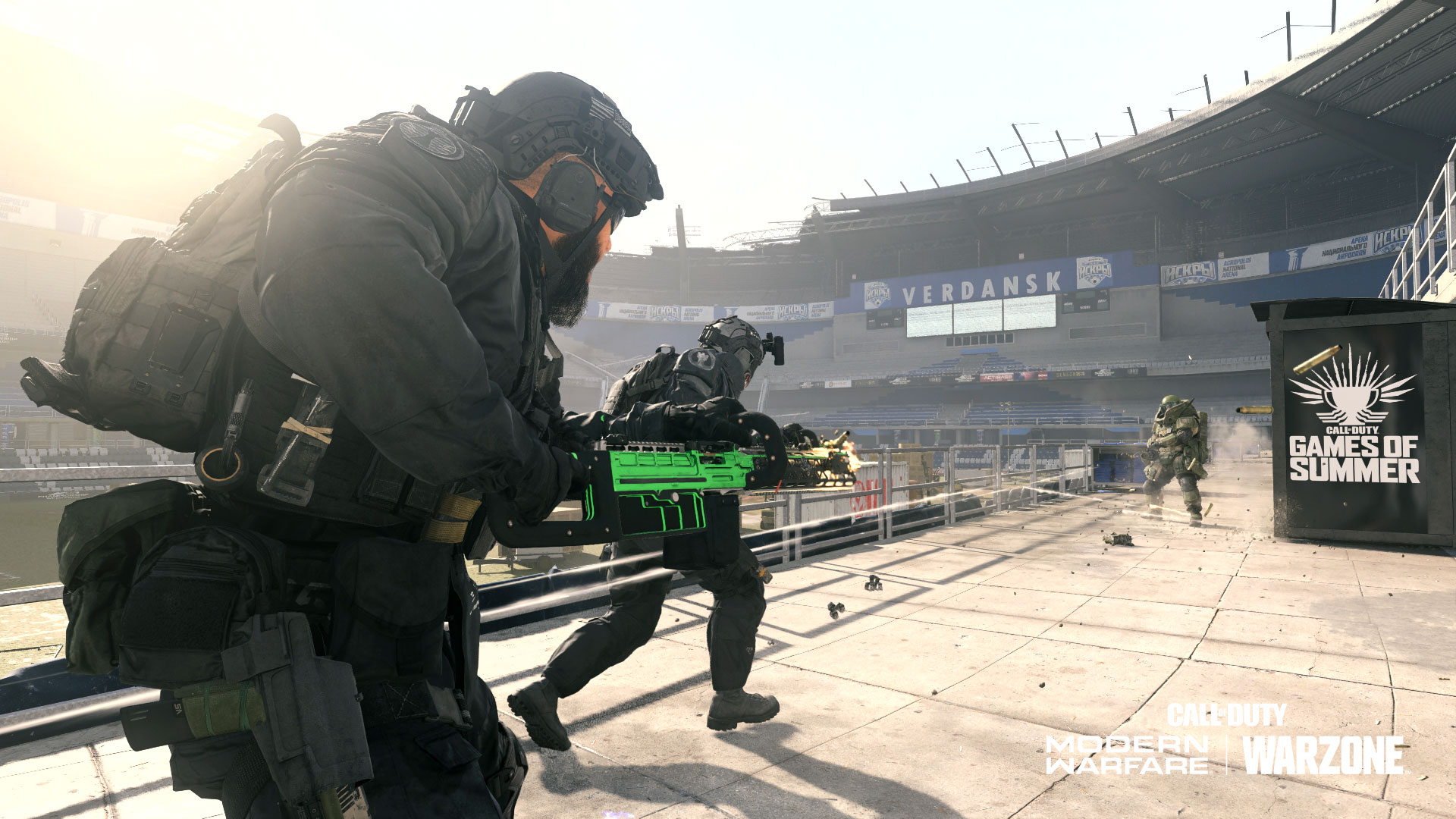 New Functional Weapon
The FiNN LMG – (Available at Season Five Reloaded Launch)
The heaviest primary weapon class in the game has a new challenger, the FiNN LMG and it will punch well above its weight against many of the existing LMGs.
This new LMG can be earned by completing an in-game challenge or a blueprint variant can be acquired by purchasing the "Mainframe" bundle.
An agile, mobile, and hostile tank of an LMG, the FiNN's ultra-light and open-bolt design is uniquely paired with advanced recoil controls. This all adds up to a weapon with exceptional full-auto accuracy while still being lightweight, allowing for a unique playstyle that further blurs the line between assault rifle and LMG.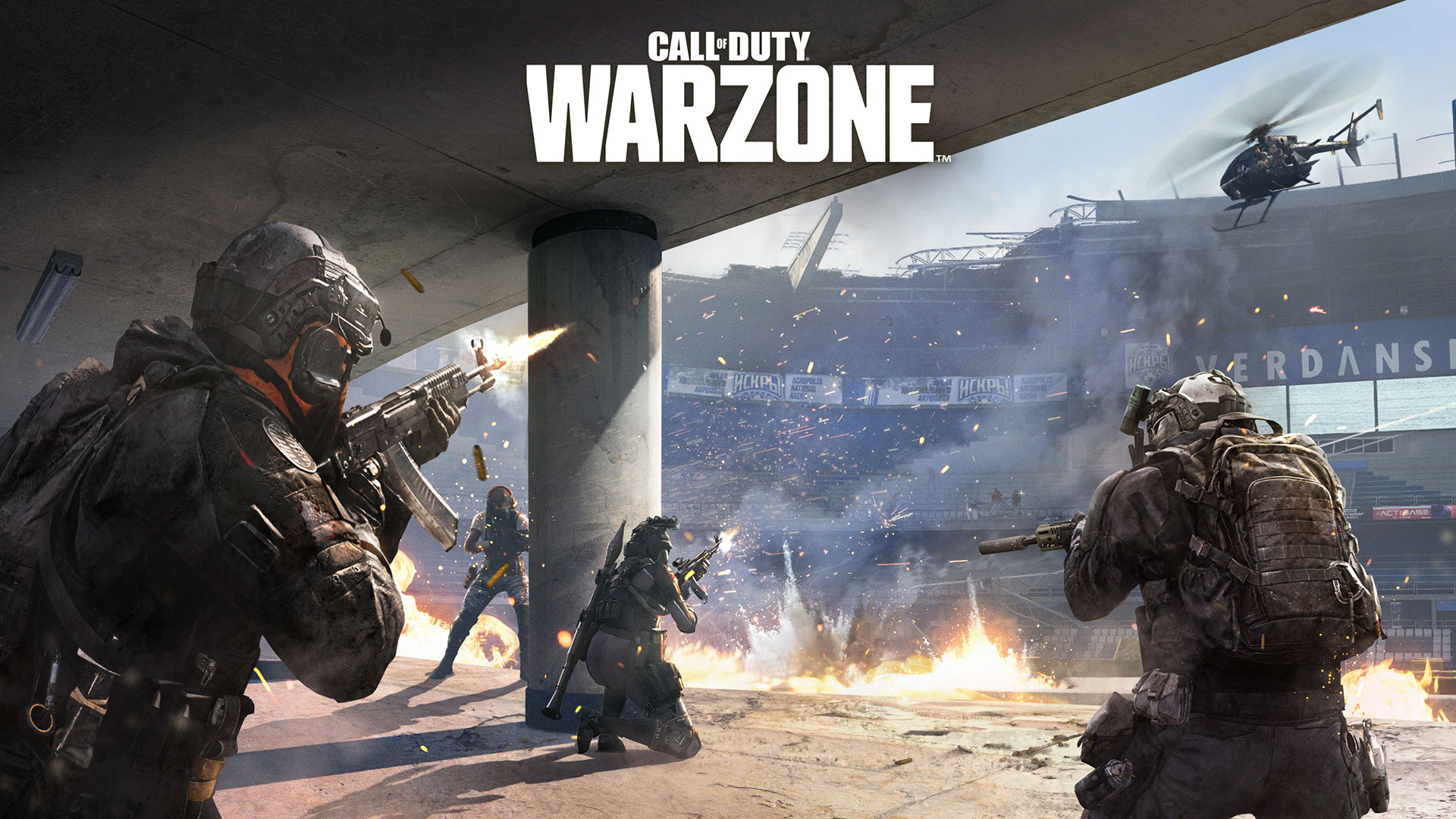 Warzone Content
New Game Mode: King Slayer (Available During Season Five Reloaded)
King Slayer is large-scale Team Deathmatch on Battle Royale where teams fight to earn points by defeating hostile players. However, the circle doesn't collapse, rather it moves around the map for an agile battle on the go. The top five team's top scoring player will be marked as a 'king' on the Tac-Map. Eliminate kings to get additional points and be awarded a free Killstreak.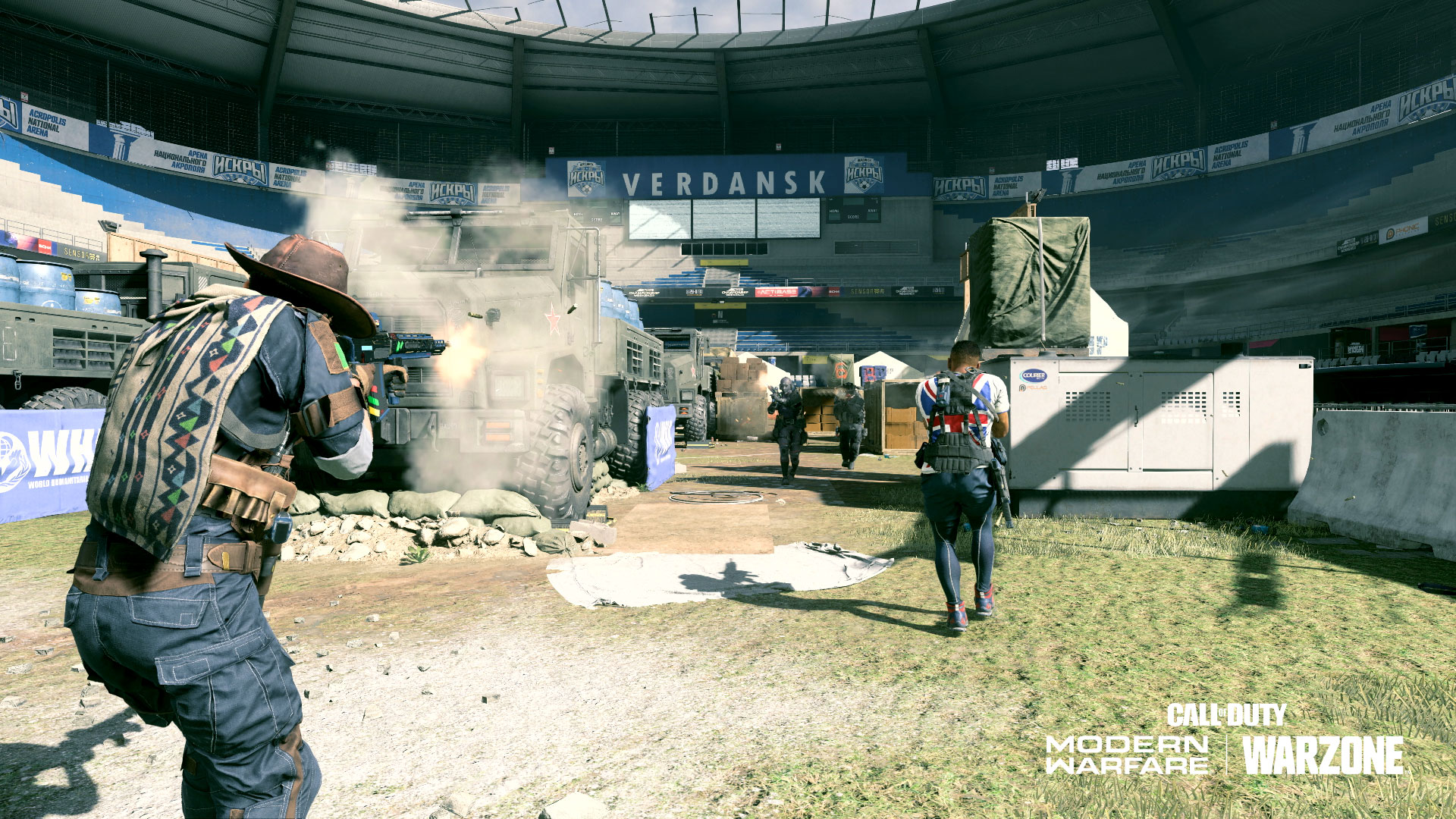 Gunfight – Tournament, New Map Stadium (Available with Games of Summer)
What's Games of Summer without a tournament? Gunfight Tournament returns as a head-to-head test of gunskill, map knowledge, and coordination, and a proper tournament deserves a Stadium.
The pitch level of the larger Stadium has become available for Gunfight. It's a much smaller play space in the Gunfight mode, so remember to use those tents, crates, and other obstacles for cover, especially if an Overtime flag is on the line.
Gunfight tournament winners will be rewarded with XP, high tier cosmetic rewards, and bragging rights as victors of the summer tournament.
Free Access Gunfight Tournament
All players can join in the tournament during the Free Access Weekend from August 28 to September 2 featuring the Gunfight Tournament playlist.
If you have a friend that hasn't tried the full version of Modern Warfare or are a Warzone player looking to hone your skills and unlock prestigious Gunfight Tournament rewards, then enter the tournament and go for gold.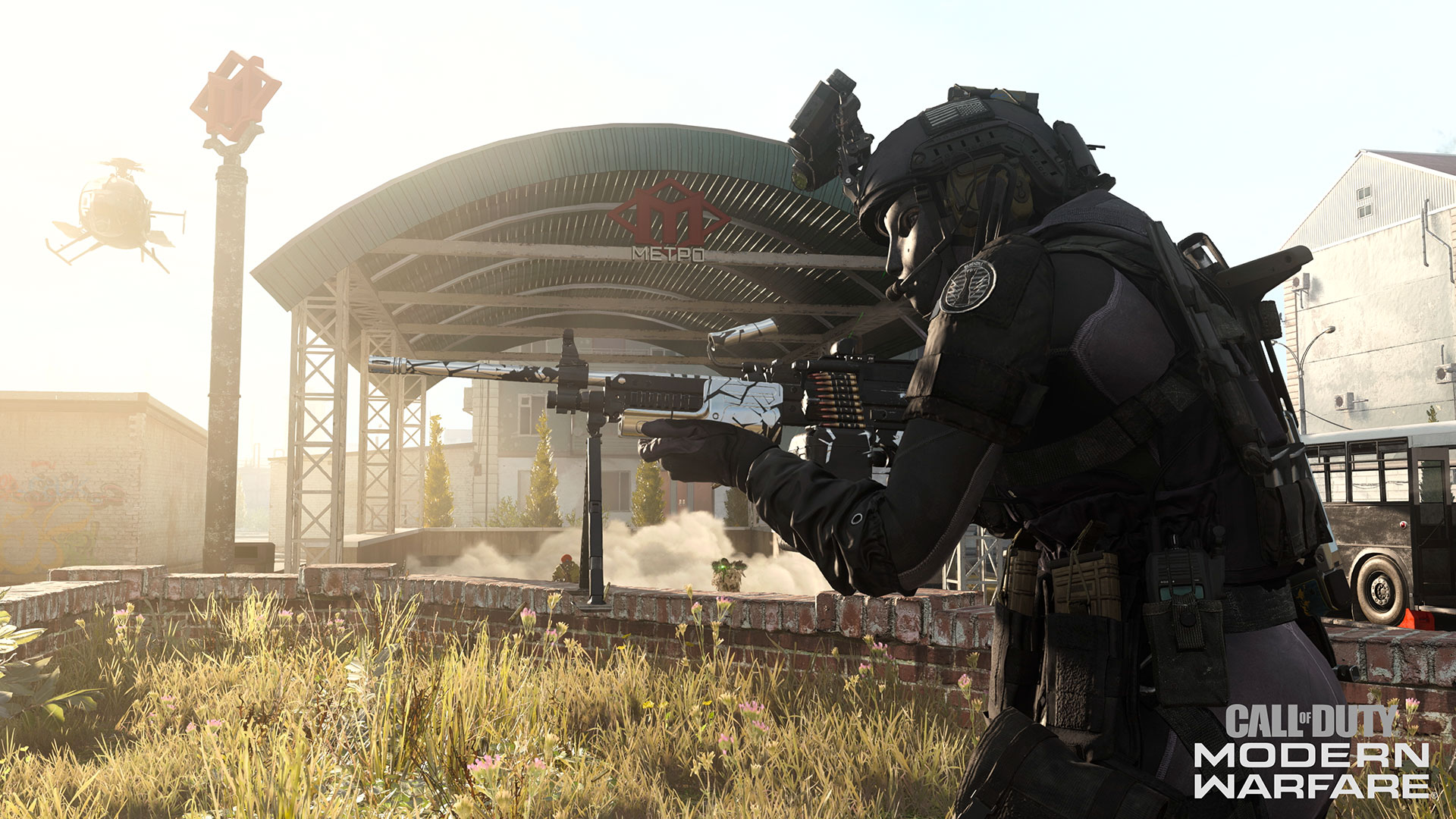 Modern Warfare Content: Ground War Gets Reinforced (Available During Season Five Reloaded)
Owners of the full version of Modern Warfare, can experience a new way to play Ground War.
Reinforcements Inbound – Ground War Reinforce Arrives
In this Ground War mode variant, three flags are positioned towards the center of the map, in a similar manner to Domination mode.
If you or a teammate are downed, you enter Spectator mode instead of respawning, rejoining the battle only after a new flag is secured by your teammates. Claim all three flags and you automatically win the round. Win enough rounds, and your massive platoon will all earn the victory.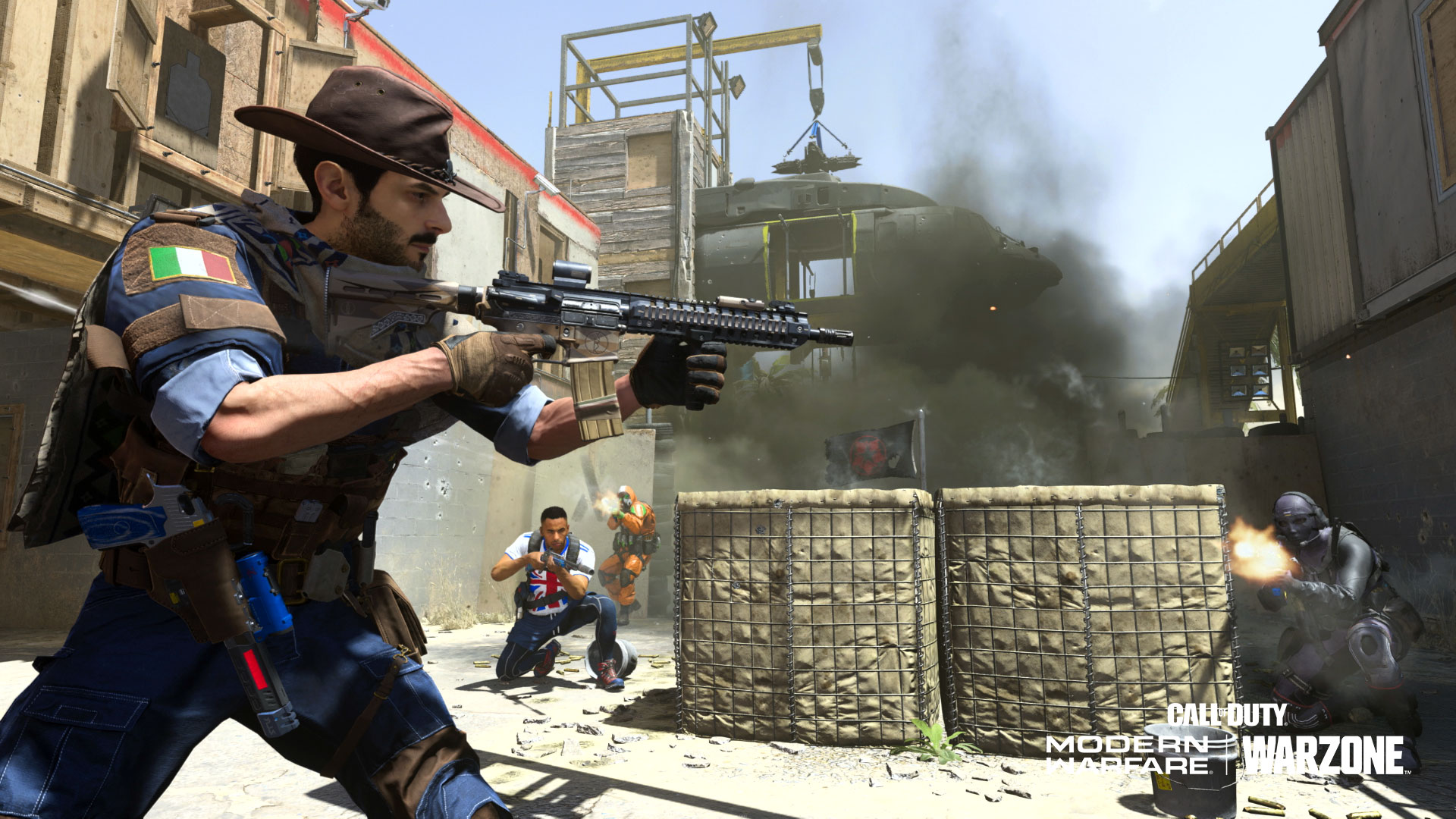 A Reloaded Store of Content (Available During Season Five Reloaded)
New Operator – Morte – Heads the Roundup of New Bundles
A spaghetti western-loving gunslinger will come to town, ready to lay down the law for the Coalition.
His name is Morte, and he's Warcom's newest recruit found in his own Store Bundle arriving later this Season.
Sergio "Morte" Sulla hails from Italy, is a skilled tracker who loves the Old West and strongly adheres to his own rules regarding right and wrong. Served with the legendary Col Moschin paratrooper regiment in Italy before being selected to join Warcom.
Other bundles available in Store during Season Five include the "Mainframe", featuring a Legendary blueprint of the all-new Light Machine Gun Golf as well as the "Game Winner", a sporty bundle featuring Coalition SAS Operator Kyle "Gaz" Garrick in a Legendary skin which suits him for some games on the Stadium pitch.
SOURCE: Activision Blog
How to unlock the Sykov Pistol in Modern Warfare & Warzone Season 2
The Sykov full-auto pistol has finally been added to Warzone and Modern Warfare, so here's how to unlock this powerful new sidearm.
In a surprise update on April 15, the highly-anticipated Sykov full-auto Pistol was added to Call of Duty: Warzone and Modern Warfare, so here's how to unlock this powerful new sidearm.
After players found the Sykov Pistol in Plunder, they were desperate to get their hands on this new Modern Warfare weapon. In an update on April 15, the Sykov Pistol was finally added to the game.
It's described in-game as a "double-action/single-action sidearm" that "comes with a few custom gunsmith mods that make it an outstanding addition to any arsenal." From gameplay, we know that these powerful modifications are the full-auto feature and the 80 Round Mags.
With the right attachments, the Sykov pistol is unstoppable at close-range. Here's everything you need to do to unlock it.
How to unlock the Sykov in Warzone and Modern Warfare
The Sykov Pistol is easy to unlock in Modern Warfare and Warzone, you simply need to get 4 kills while using pistols in 5 different matches.
If you own Modern Warfare, this is the place to do it. Jump into small maps such as Shipment or Shoot House in Hardcore mode, use any pistol, and you'll be able to one-tap other players with ease.
If you only own Warzone, the challenge will be more difficult but is still very manageable. We recommend jumping into Plunder with some of Warzone's best pistols. The akimbo Diamattis are still powerhouses, and dual Renettis will also offer similar results.
Also, we recommend you finish the match for progress to count. Leaving the match early can cause issues with the progress not counting, so you can simply get your pistol kills then play on as normal until the match ends.
How to unlock Akimbo for the Sykov pistol
What makes the Sykov so powerful is its Akimbo perk. This isn't unlocked as a regular challenge, you'll need to get 3 kills in 5 different matches using the Mo'Money perk with the Sykov.
The challenge description is reportedly bugged and will tell you to use the Renetti, but you need to use the Mo'Money perk with the Sykov.
Again, this challenge is easy in Modern Warfare's multiplayer. We recommend playing Hardcore Shipment and Shoothouse as you'll get the kills in no time.
For Warzone, we recommend hopping into Plunder. Equip Mo'Money to your Sykov and take close-range fights and you should be able to get at least three kills.
The Sykov's arrival follows three new maps being added to Modern Warfare – Killhouse, Al-Raab Airbase, and Drainage. The latter two have been removed but will be returning soon as they still needed more "love."
The Sykov is also the first of the unreleased Modern Warfare weapons to have arrived in the game, with the CX-9 SMG and Raal LMG still scheduled to arrive.
Ranked up, the Sykov pistol is likely to be a dominant weapon close-range in Warzone, so if the issues with unlocking it are addressed, it's worth utilizing the upcoming Double XP event to quickly unlock all of the attachments.
Image Credit: Activision
New Modern Warfare MP maps returning soon
Killhouse added to Modern Warfare, as two more maps to come soon.
Following the Warzone Season 2 Reloaded update, Modern Warfare received three new maps – Call of Duty 4's Killhouse, Al-Raab Airbase, and Drainage. Now, the two new maps have been temporarily removed but will return soon, and Killhouse still remains.
Although Call of Duty games usually lose the majority of their player base when the next installment of the franchise releases, Black Ops Cold War's joint progression system has given Modern Warfare fans a reason to stay. Even while playing 2019's title, they will continue to increase their rank in Warzone and Cold War.
Modern Warfare's content lifecycle was set to end in November 2020 with the release of Cold War, but as part of Warzone's mid-Season 2 update, Activision treated fans to three new maps: Killhouse, Al-Raab Airbase, and Drainage.
Killhouse was, and still is, available in a 24/7 playlist in Modern Warfare's multiplayer, but Al-Raab and Drainage were only available in private matches. Now, however, Al-Raab and Drainage have been mysteriously removed from the game.
Old-school CoD fans will remember Killhouse well as it made its debut in Call of Duty 4: Modern Warfare but has also been included in CoD Mobile and Modern Warfare Remastered.
This close-range map, inspired by CoD 4's tutorial level, F.N.G, is set in a military training warehouse. Although the map is small, it has plenty of cover and obstacles to navigate between.
You can still jump straight into Killhouse by selecting the "Killhouse 24/7" playlist from the Modern Warfare menu.
The other 6v6 map added in this surprise update was Al-Raab Airbase, but it could only be accessed through Private Matches. This map may also be familiar as it appears to be modeled after the Russian airbase Alex and Farah assault in the campaign mission, Proxy War. This map is relatively larger than CoD's standard 6v6, with plenty of verticality and long lanes to snipe down.
A new Gunfight map, Drainage, was also added to Modern Warfare's Private Matches. Similar to Airbase, Drainage is large for a 2v2 map, but it will also support 3v3 and other small team game modes. A bridge goes over the map as its standout feature, and there's a ton of debris on the ground for players to use as cover.
These two maps will be returning to Modern Warfare MP "soon" Infinity Ward says in a new tweet. The maps needed more "love" before they could become available to play.
Infinity Ward never acknowledged the maps being added or taken away, so we don't know if these are the only changes made to Modern Warfare.
We're also still waiting for the Soap Operator Bundle the Sykov pistol to arrive in MW and Warzone.
Image Credit: Activision / CODTracker
Warzone players call for "Classic" mode with only Modern Warfare weapons
Many Warzone players feel that Call of Duty's battle royale game could do with a mode that only allows the use of Modern Warfare weapons.
Disgruntled Warzone players want to see the game incorporate a "Classic" mode that goes back to the game's roots, using only CoD: Modern Warfare weapons.
The integration of Black Ops Cold War into Warzone really did change the game and its meta forever. Across Season 1 and Season 2, Warzone's already stellar roster of guns received a massive boost and gave players a lot more options to choose from.
But these extras haven't been to the delight of everyone, as some of them namely Cold War's DMR, Diamattis, and MAC-10 have had a huge impact on Warzone. In response, some players are keen to see a mode that only makes use of the game's original weapons.
It speaks volumes that most loadouts in Warzone Season 2 have featured either one or both of the FFAR and AUG.
Cold War and Warzone use different game engines, meaning that the guns don't translate as well when they make the transition to a different game.
melon_b0y has alluded to this fact and is calling for Raven Software to accommodate frustrated CoD players.
He said, "Without the Cold War weapons, the game would flow a lot smoother and would bring back skill into gunfights, not just who shoots first. Not to mention that without the FFAR and AUG around to compete, the game mode would be more balanced.
I'm not saying completely remove Cold War weapons, but I think a mode without them would greatly improve the fun in Warzone and bring back some nostalgia as well."
It's an interesting concept that should definitely be considered. It certainly does feels like a lifetime ago that Warzone was only populated by Modern Warfare weapons and felt more balanced.
If this became a reality, you'd imagine that it would be supported by many players, and could result in players abandon the normal version of the game.
Image credits: Activision