Modern Warfare & Warzone Season 6 Battle Pass Overview
With the launch of Season 6 in Call of Duty: Modern Warfare and Warzone comes a brand new Battle Pass for players to pick up and level through.
The new Battle Pass includes two new free weapons: the SP-R208 marksman rifle (Tier 15) and the AS-VAL assault rifle (Tier 31).
Alongside the new weapons, players who purchase the Battle Pass will get a brand new Operator for the Season immediately, alongside a new Operator Nikolai at Tier 100.
Similar to Season pass seasons, there are two tracks: the free and Premium track. Free track will include 20 tiers of content, including the two new weapons. The Premium track introduces new War Tracks, Operator Skins, Blueprints, and more for fans to unlock.
Trailer:
Here's a full breakdown of the new Battle Pass Content:
Two Functional Weapons, Licensed War Tracks Highlight Unprecedented Free Battle Pass Content
The Season Six Battle Pass system is one of the most unique collections of content yet, and it all starts with 20 Tiers of free content available for all players within Modern Warfare and Warzone.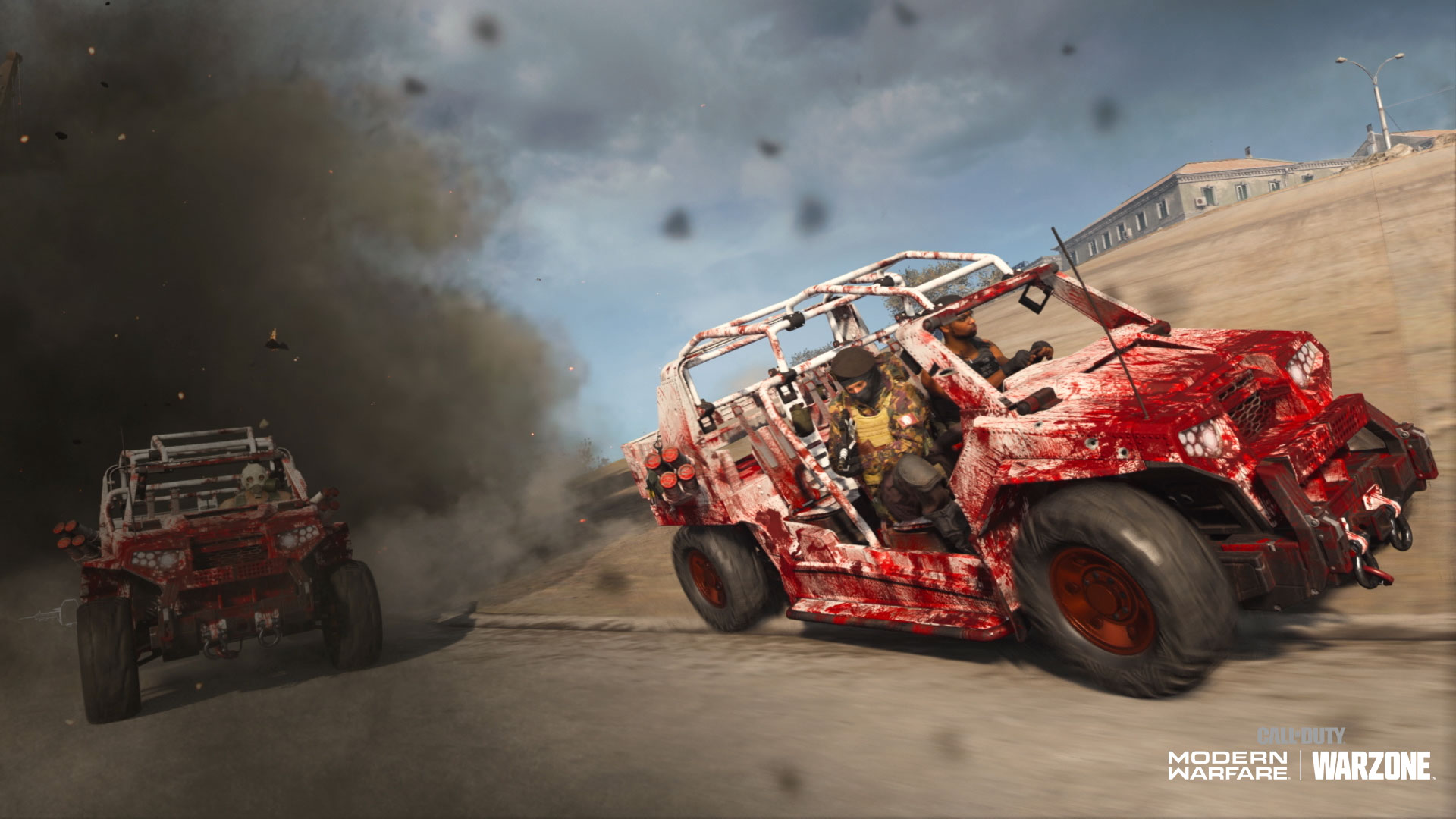 War Track Expansion Adds Classic Sounds, Modern Hits through Free Tiers
Across numerous free Tiers, players can unlock multiple new songs to be used as War Tracks, songs that play while driving vehicles in Warzone and Modern Warfare.
With these new tracks, you can blow out your speakers or even throw on music from previous Call of Duty games (Modern Warfare and Black Ops series) for a heavy dose of nostalgia that could complement an intense Battle Royale match.
Here's some of the songs outside of the Call of Duty universe that can be unlocked and played in game:
"War Track Pack: Hip Hop Edition":
Jack Harlow's "WHATS POPPIN'"
DMX's "Ruff Ryders' Anthem"
Clipse's "Grindin'"
Players can also unlock the War Track Pack: EDM Edition which includes three headbanging hits perfect for cruising around Warzone.
Like a Horn or Vehicle Skin, War Tracks can be equipped to specific vehicles within the Vehicle Customization menu. Once in-game, hop into that specific vehicle as its driver and you, as well as all passengers onboard, can listen as the squad cruises to potential victory.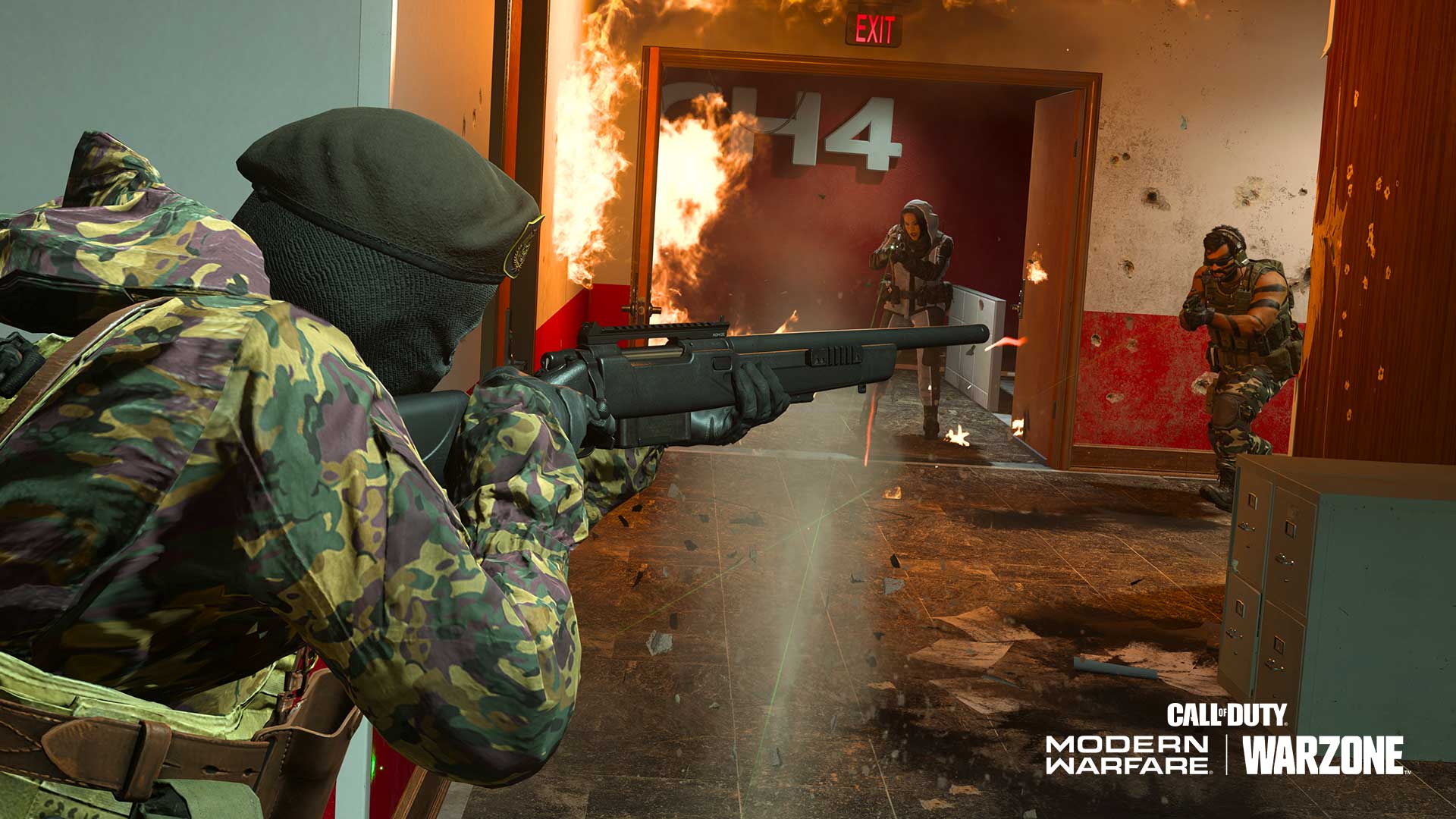 Weapons Inspection: Details of Season Six Battle Pass' System Free Weapons
Of course, there are also two new functional weapons to earn through free Tiers as well: the SP-R208 marksman rifle (Tier 15) and the AS-VAL assault rifle (Tier 31).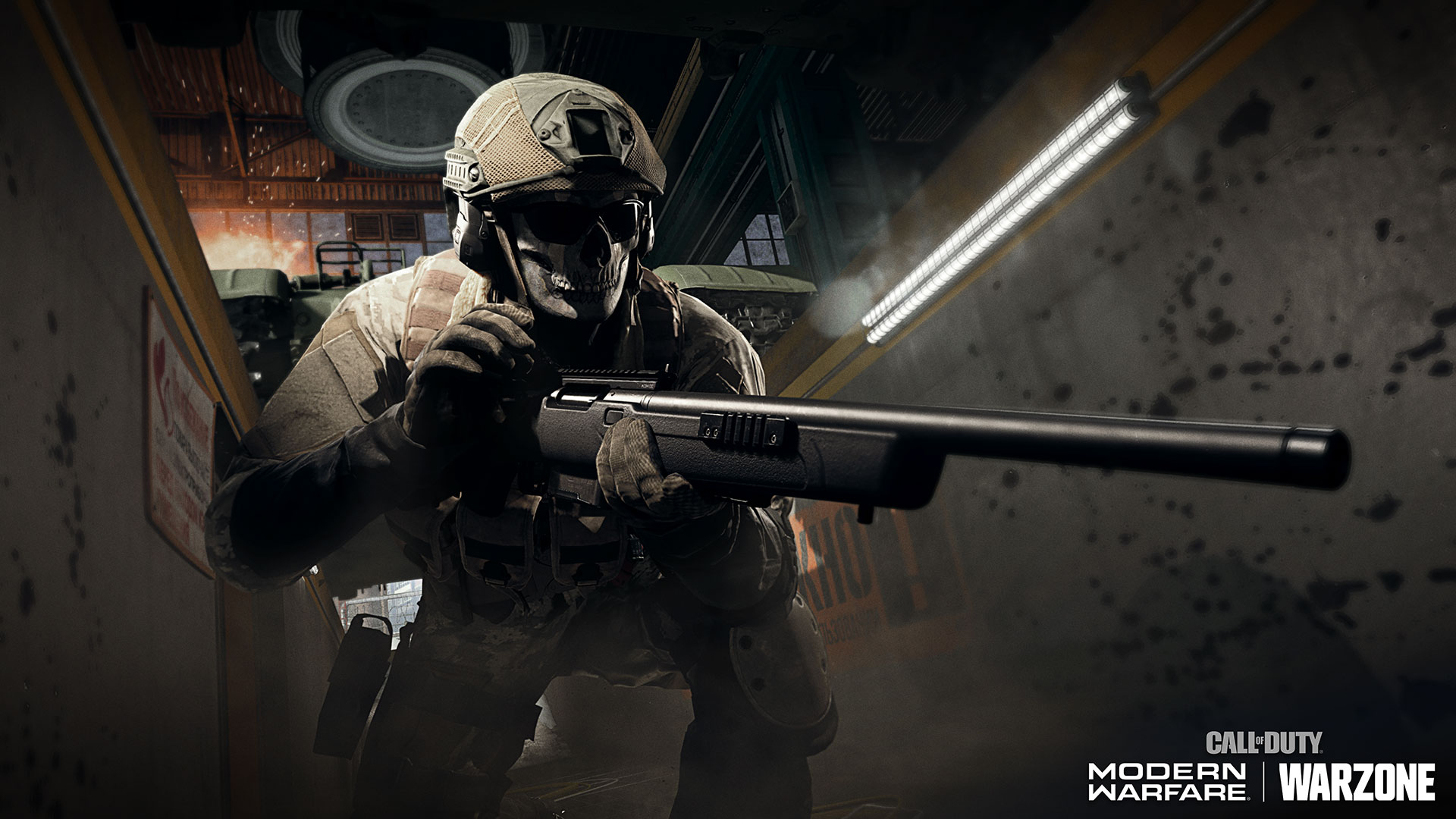 SP-R 208 Marksman Rifle (Free Battle Pass System Weapon)
This bolt-action marksman rifle comes as one of the most accurate weapons in its class and with a breadth of customization options. From alternate ammo choices to bolt assembly changes and more, no matter how this weapon is configured, it's a powerful yet mobile tool for a marksman on the go.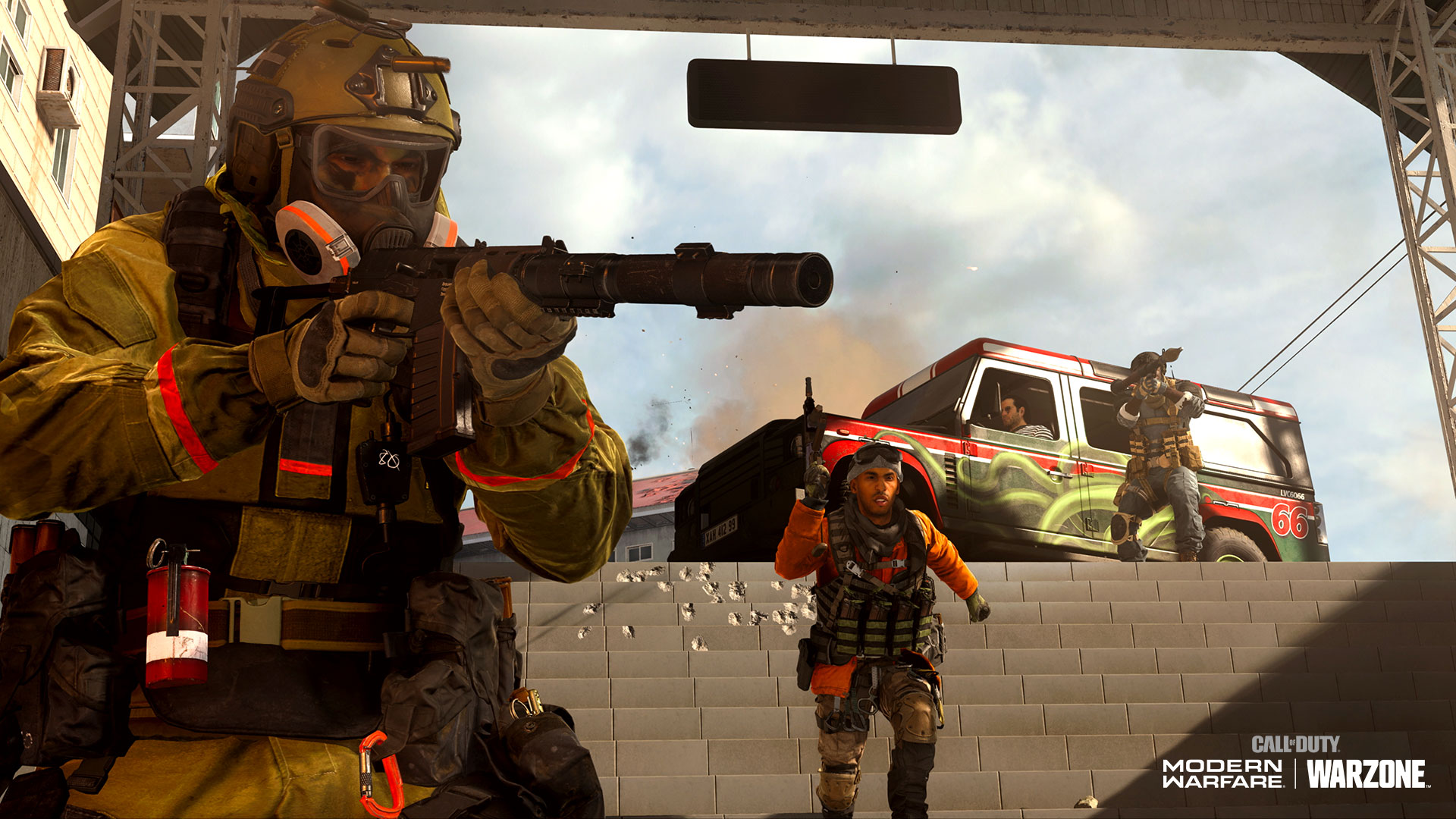 AS-VAL Assault Rifle (Free Battle Pass System Weapon)
This assault rifle, the 13th member of this weapon category, is a rare Soviet powerhouse chambered in subsonic 9x39mm ammunition and is pre-equipped with an integral suppressor. Combined with the weapon's high rate of fire, the AS-VAL is built for stealth, accuracy, and high penetration, all on a highly configurable platform.
Purchase the Battle Pass for Even More Content
Upon purchase of the Season Six Battle Pass, the system opens all 100 tiers where an exceptional, unprecedented variety of content can be unlocked.
On top of the 1,300 COD Points throughout all 100 tiers, in the Battle Pass players can unlock Operators in Farah and Nikolai, Double XP and Weapon XP Tokens, weapon charms, watches, stickers, emblems, and calling cards. There are also plenty of skins for Operators and vehicles, over a dozen additional weapon blueprints, and a new Finishing Move.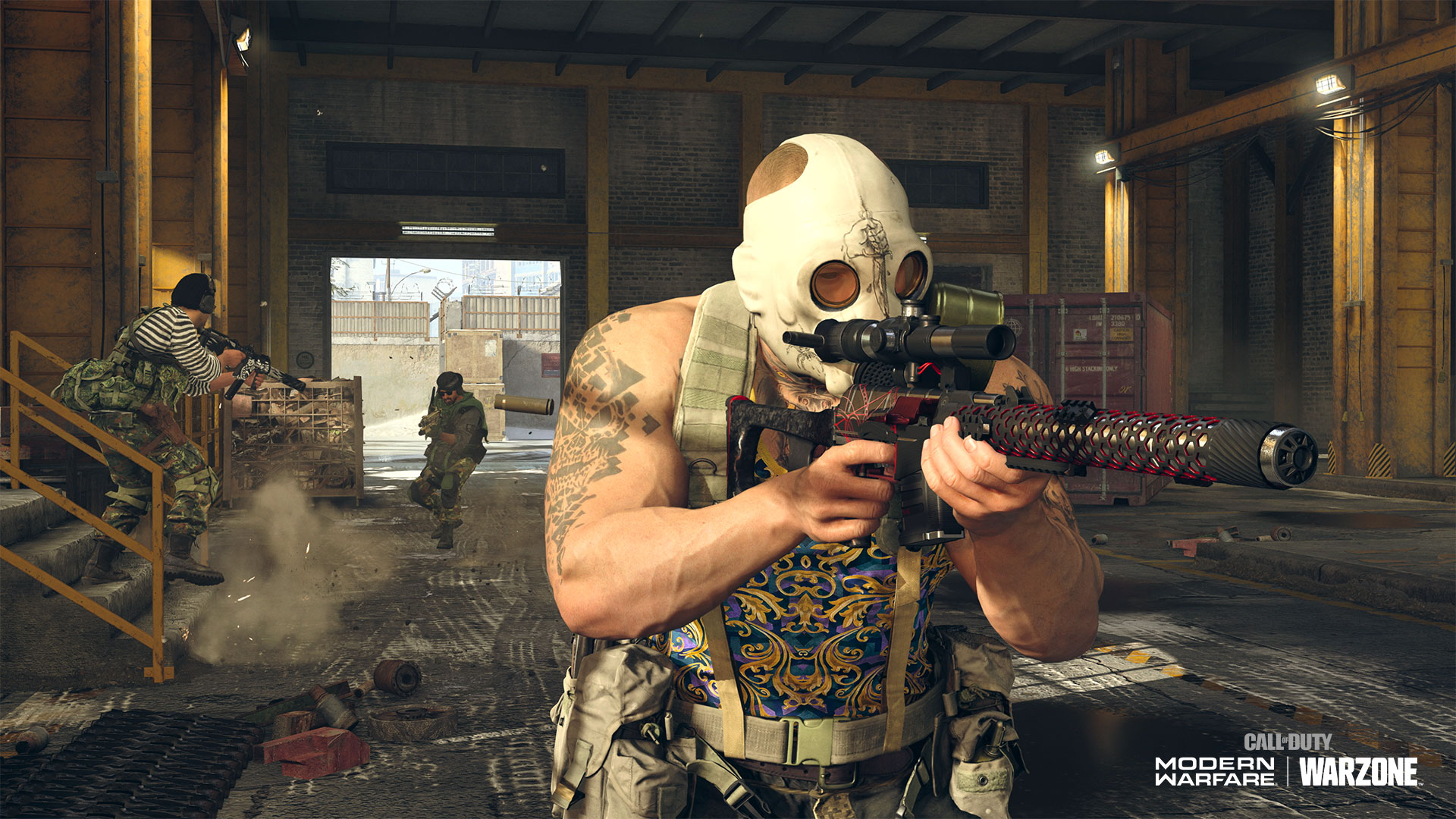 Battle Pass Instant Unlocks
New Operator – Farah: An exceptional solider who has known a lifetime of war, the founder and commander of the Urzikstan Liberation Force arrives to Modern Warfare and Warzone as a playable Operator outside of the Campaign. Immediately unlock her "Halmasti" skin upon purchase of the Battle Pass, and complete her included Operator Mission to get her "Jinn" and "Unbroken Will" skins.
Minotaur Operator Skin and Mission: Minotaur's "Poloski" skin acts as a memento to Farah's story in Modern Warfare's Campaign, with two skin variants and other rewards unlockable via the included Operator Mission.
"Gilded Arm" Epic Assault Rifle Blueprint: This blueprint for Assault Rifle Hotel replaces the standard chambered in 7.62 Soviet ammunition with a 5.25x39mm 30-Round Magazine. In addition it has a sleek red and white design, and comes equipped with multiple pre-configured attachments, including a Skeleton Stock, for a CQB-like playstyle
XP Boost (Tier 0): Get more XP for your efforts with this 10% XP boost that lasts the duration of the Season.
Skins, Blueprints, and More Highlights Throughout the Battle Pass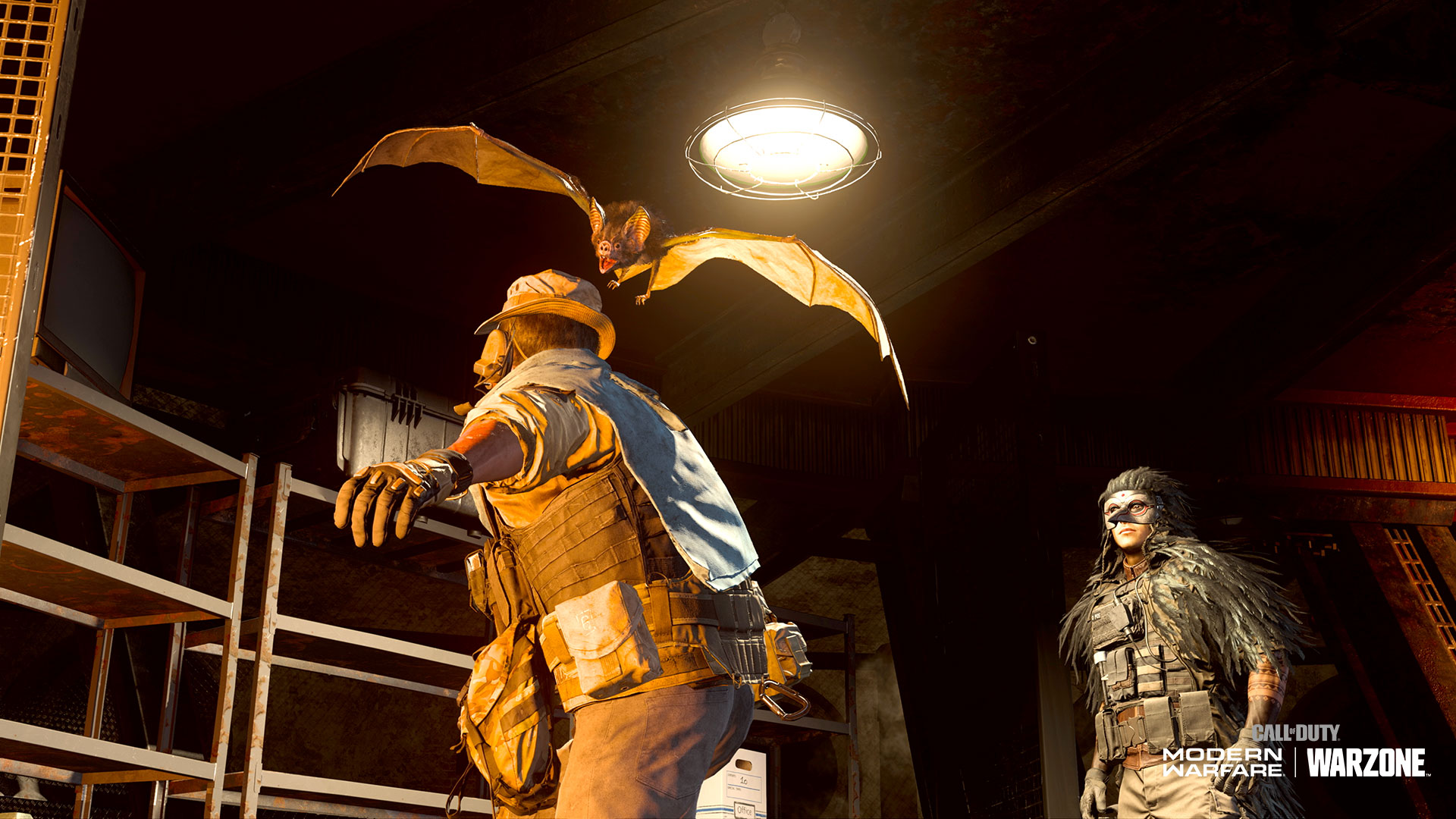 Operator Skins and Finishing Move: Expect over two dozen skins, including those available through additional Battle Pass Missions, that cover a wide range of Operators across both factions, including "On the Rocks" Gaz, "Off Grid" Domino and, at Tier 90, the "Yenisey" Bale skin. Also, prepare to sic "Edward," a pet bat, on your enemies with a Finishing Move that bears his name.
Screwdriver Combat Knife Blueprint: In tandem with the Tier 0 Minotaur skin, the "Innocence Lost" Combat Knife blueprint provides a further reference to a pivotal moment in the game's Campaign, modelling this variant after a Screwdriver Farah used to save her and her brother's lives.
Blueprints: Bolster your arsenal with new blueprint weapons in addition to the "Innocence Lost" melee weapon and the four free blueprints on offer. Blueprints available after Battle Pass purchase include three handguns, three SMGs, three assault rifles, two shotguns, three LMGs, three marksman rifles, and one sniper rifle.
Vehicle Skins: Get a fresh, Halloween-inspired exterior for four different Warzone vehicles – the "Mutated" ATV, "Flight of Torment" Helicopter, "From the Deep" SUV and "Stained" Tac Rover skins – as part of the Season Six Battle Pass.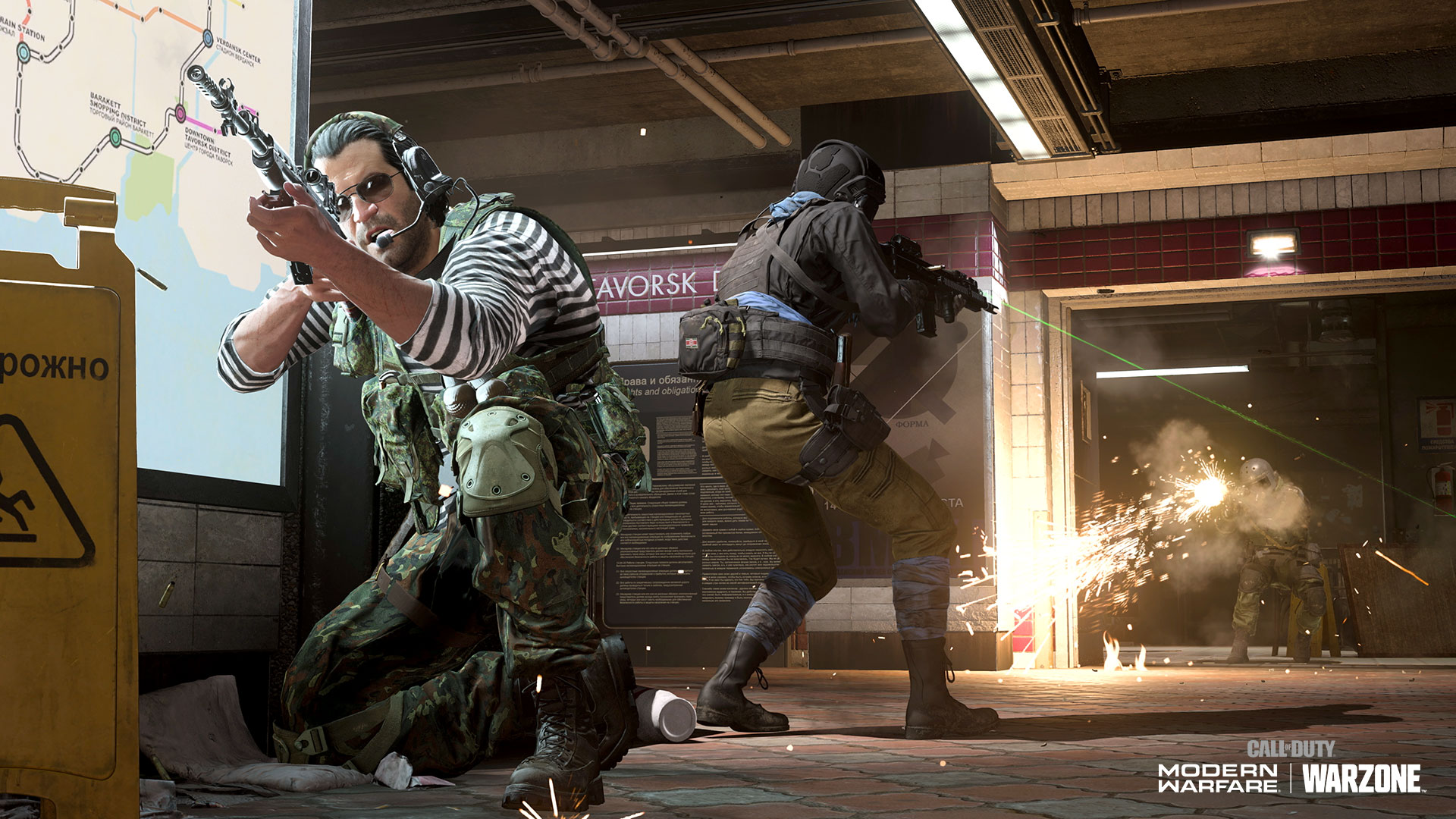 Tier 100 – The Ultimate Battle Pass Reward
New Operator – Nikolai: The leader of the Chimera PMC and now playable, Nikolai is a Russian patriot at heart with a deep love for his country only matched by his love for weaponry. A known fixer who can acquire most anything, anywhere, it's apt that his skin included at this tier is called "Arms Dealer," with his "For the Motherland" and "Carcajou" skins available via his included Operator Mission.
"VSS" Legendary Assault Rifle Blueprint: Complete with dark tracer rounds, this Legendary blueprint of Assault Rifle Mike kits it for highly accurate semi-auto fire thanks to an included high-magnification Optic and SPP 10-Round Mags, which convert the weapon to fire armor-piercing rounds with superb penetration power and damage.
"Grizzly End" Cargo Truck Skin: Strike terror and fear into your enemies with this Halloween inspired skin, exclusive to those who reach Tier 100 in the Battle Pass.
Season Six Emblem: Show off the achievement of competing the Season Six Battle Pass with this animated Emblem.
Choose your Battle Pass Path by purchasing one of the two variants:
Battle Pass: Purchase the Battle Pass for 1,000 CP, and you're granted access to unlock the new Operator Farah, up to 100 Tiers of content, and earn up to 1,300 CP (enough for next Season's Battle Pass and some) back by playing the game. Head to the Battle Pass tab at the start of Season Six to get a look at all the goods available to be unlocked this Season in the Battle Pass system.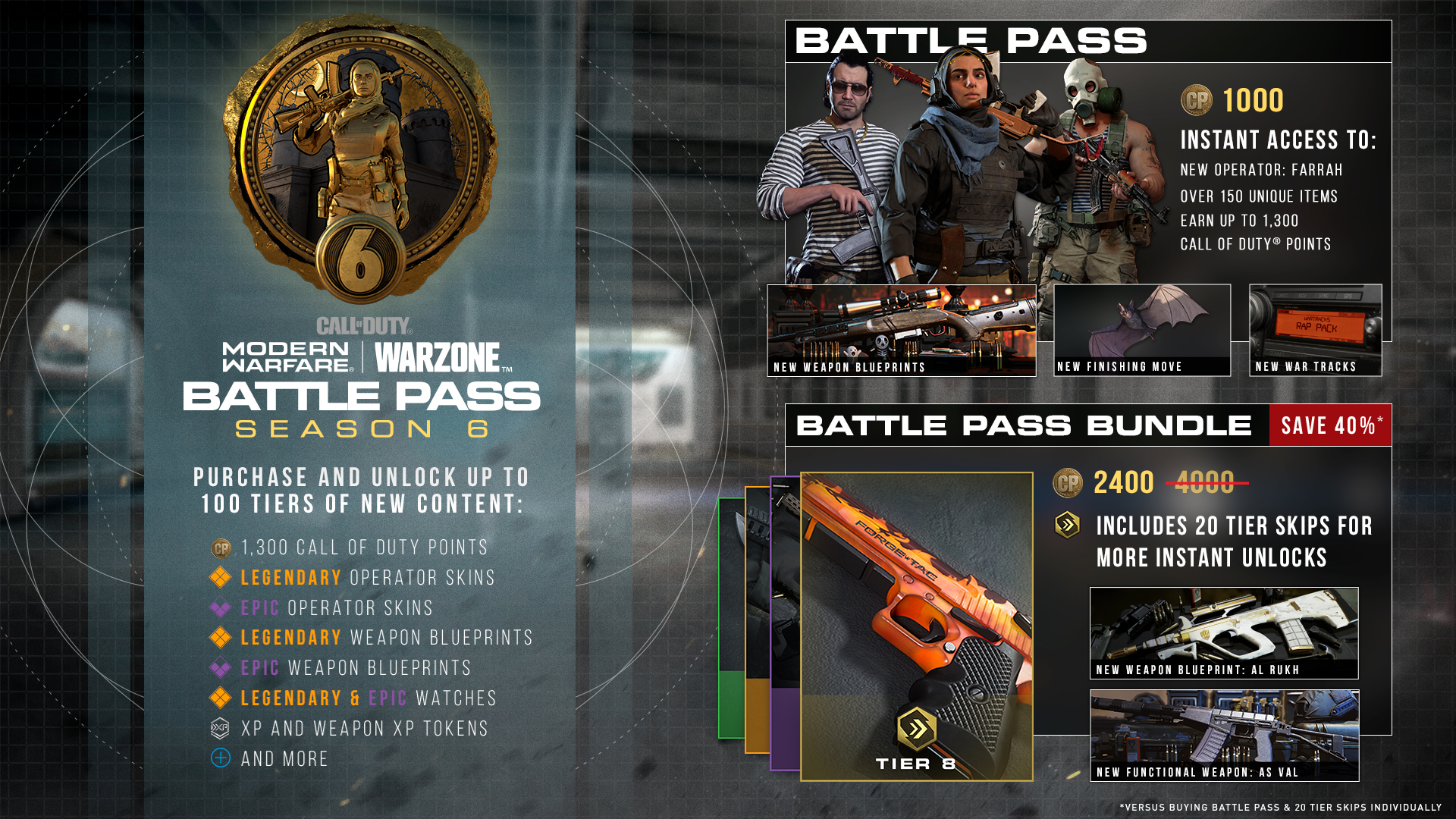 Battle Pass Bundle: Purchase the Battle Pass Bundle for 2,400 CP, which grants access to unlock all 100 tiers and gives you 20 immediately activated tier skips; a saving of 40% versus buying Battle Pass and 20 Tier Skips individually.
SOURCE: Activision
Best CX-9 loadout for CoD: Warzone Season 6
Here are the attachments and Perks you can run with the highly-anticipated CX-9 SMG in Warzone and Modern Warfare to make its best loadout.
The CX-9 SMG finally arrived last season and is still a great option in Season 6, so here is how to make the best Warzone CX-9 loadout to dominate your enemies.
The CX-9 was released alongside the Sykov Pistol in Season 4, and in Season 6, it's still a very viable SMG that can shred at close range.
Although it may be considered a weaker weapon in the meta, the CX-9 is very powerful in both Warzone and Modern Warfare multiplayer and is well-worth unlocking.
Here are the attachments and perks to run with this SMG to make the best Warzone CX-9 loadout.
Table of Contents
Best Warzone CX-9 loadout
Best Warzone CX-9 loadout attachments
Barrel: CX-38S
Laser: Tac Laser
Stock: CX-FR
Underbarrel: Merc Foregrip
Ammunition: 50 Round Drums
The best Warzone CX-9 loadout is excellent in those close-quarters engagements, but due to the random nature of Warzone, we've built it to be a little bit more versatile.
The CX-38S barrel has two significant benefits. It's already got a Monolithic Suppressor attached, which frees up a slot, and it improves almost every aspect of the weapon. You'll see the CX-9 has a more effective range, recoil control, and your shots will be hidden from the minimap.
Next, we've added the Tac Laser and CX-FR stock to the best Warzone CX-9 loadout. Your CX-9 will now be much quicker, allowing you to snap onto enemies even if they take you by surprise.
The Merc Foregrip is always a solid choice for Modern Warfare SMGs, as it improves both recoil control and hip-fire accuracy for the best Warzone CX-9 loadout. And finally, the 50 Round Drums will allow you to down and kill multiple enemies without reloading when using the best Warzone CX-9 loadout.
Best Modern Warfare CX-9 loadout
Best Modern Warfare CX-9 loadout attachments
Barrel: CX-38S
Laser: Tac Laser
Stock: CX-FA
Ammunition: 30 Round Mags
Perk: Sleight of Hand
This CX-9 is built almost purely for speed but with a larger magazine and longer barrel for taking out targets at medium range.
To start, we've opted for the CX-38S barrel, which improves almost every aspect of the CX-9. You'll see a huge boost in damage range, bullet velocity, and even recoil control – while having your shots suppressed. The only downside is a slower ADS speed, which we'll correct with the rest of the attachments.
Modern Warfare's engagements usually take place in the confines of 6v6 maps, so you want a bit more speed with your weapon. To do this, we've opted for the Tac Laser and CX-FA stock. With these, your ADS speed, movement, and weapon stability will see a welcome improvement.
And finally, we've added the 30 Round Mags and Sleight of Hand Perk. The 30 Round Mag gives a solid boost to magazine size without slowing you down too much, and Sleight of Hand vastly increases your reload speed to keep you in the fight. If you want more bullets in your mag, you can always take the 50 Round Drums instead.
Best perks to use with CX-9 class
Best Warzone CX-9 Perks
Perk 1: E.O.D
Perk 2: Overkill then Ghost
Perk 3: Amped
E.O.D will help you survive a barrage of explosives, keeping you in the fight at all times. Overkill will allow you to take the CX-9 alongside a long-range weapon such as the Krig 6, and then you can take Ghost from your next loadout to hide from UAVs and Heartbeat Sensors.
Finally, the Amped Perk allows you to switch between weapons quickly, so you're never caught defenseless.
Best Modern Warfare CX-9 Perks
Perk 1: E.O.D
Perk 2: Ghost
Perk 3: Battle Hardened
Again, E.O.D is vital to ensuring you don't get taken out by a well-placed Frag Grenade or Semtex.
Then, the Ghost Perk will make sure you can always remain stealthy when an enemy pops a UAV.
Last but not least, Battle-Hardened significantly reduces the effect of Stuns and Flashbangs, so you're never rendered defenseless by Tactical Grenades.
Most recent CX-9 buffs and nerfs
The best Warzone CX-9 loadout was on the receiving end of a bug and nerf in the August 5 update for the Call of Duty battle royale, which caught plenty of players by surprise, considering the weapon had only been in the game for a short time before Raven Software rolled out an update for it.
You can find all of the changes the August 5 update made to this SMG below:
Increased mid damage range from 20 to 21
Increased Headshot Multiplier from 1.4 to 1.45
How to unlock the CX-9 in Warzone & Modern Warfare
The CX-9 is a Modern Warfare weapon, so you won't be able to unlock or use it in Black Ops Cold War. Luckily, it has an easily unlock requirement: Get 2 Longshot Kills while using an SMG in 5 different matches.
Because this is Modern Warfare, you don't need to finish the match either. You can get two longshot kills with an SMG, back out, and repeat until you've unlocked the weapon.
Best alternatives to the CX-9 in Warzone & Modern Warfare
If you're looking for another SMG in Warzone, the MAC-10 or Black Ops Cold War's MP5 are regarded as the Season 5 meta SMGs.
For Modern Warfare, the MP7 remains a solid choice, or you could opt for the PP19 Bizon thanks to its large magazine size.
If you're looking for more great weapons, then you can check out some of this season's best Warzone loadouts below:

C58 | Groza | M4A1 | Milano | AK-47 
Image Credits: Activision / Raven Software
CoD 2022 reportedly titled 'Call of Duty: Modern Warfare II'
New rumors appear to have revealed the name of Call of Duty 2022, which is expected to be a sequel to Modern Warfare 2019.
A new rumor claims to reveal the name of the 2022 Call of Duty title, which is set to be a sequel to Call of Duty: Modern Warfare 2019.
The new rumor, from leaker Tom Henderson, states that the name of the 2022 Call of Duty game will be 'Call of Duty: Modern Warfare II.'
This information lines up with what CharlieIntel has also heard about the 2022 Call of Duty game, although we'd caution that Activision can change the name at any point leading to the reveal.
The 2022 Call of Duty title from Infinity Ward is set to be a sequel to Modern Warfare 2019 and feature a story that focuses on the Colombian drug cartels.
The game is currently codenamed Project Cortez, according to leaked NVIDIA files.
Infinity Ward's last title, Modern Warfare 2019, has gone on to become the most successful Call of Duty game of all time. It was the title that also introduced the free to play Warzone experience.
Infinity Ward recently announced the opening of a new studio in Austin, Texas to compliment their California, Poland, and Mexico offices.
Official information on the Call of Duty 2022 title is very sparse and not official announcement is to be expected until late Summer 2022.
The next Call of Duty game is set to be Call of Duty: Vanguard from Sledgehammer Games, releasing on Friday, November 5. Vanguard includes a WWII-based campaign, multiplayer, and Zombies experience.
RAAL LMG returns to Warzone & Modern Warfare in October 8 update
The RAAL LMG was mistakenly removed from Warzone and Modern Warfare, but Raven Software has now returned it to the Gunsmith.
Warzone and Modern Warfare fans were left baffled after the RAAL LMG was removed in the Season 6 update. But Raven Software added it back on October 8, confirming it was a mistake.
It was months ago that the RAAL LMG briefly appeared in Warzone as loot and was quickly removed soon after. Then after much waiting, players finally got their hands on the RAAL in Warzone and Modern Warfare, but it was then secretly removed in the Season 6 update.
Players were obviously left baffled as to why it would be removed. But, Raven Software released an update on October 8 that made changes to Iron Trials and also added the RAAL LMG back to the game, confirming it was a mistake.
Whilst Warzone guru JGOD doesn't believe the RAAL LMG is a meta weapon that all players should be using, he still thinks it's a viable gun. Which is even more of a reason why players were so shocked to see it disappear without warning.
The removal was made very public knowledge thanks to a Tweet from ModernWarzone, and it took some players off-guard.
But, RAAL fans can relax, as the LMG has been added back to Warzone in the October 8 update. At the end of the patch notes, Raven Software said "Oops," and confirmed that "the RAAL MG (MW) is back."
It didn't quite disappear for everyone, as it seemed that if you had the RAAL MG in a loadout, then you could still use it, but couldn't alter the attachments on it.
---
In the meantime, why not check out our loadouts for the new Season 6 weapons: the Grav and .410.
Image Credit: Activision / Raven Software