Modern Warfare & Warzone Season 6 Battle Pass Overview
With the launch of Season 6 in Call of Duty: Modern Warfare and Warzone comes a brand new Battle Pass for players to pick up and level through.
The new Battle Pass includes two new free weapons: the SP-R208 marksman rifle (Tier 15) and the AS-VAL assault rifle (Tier 31).
Alongside the new weapons, players who purchase the Battle Pass will get a brand new Operator for the Season immediately, alongside a new Operator Nikolai at Tier 100.
Similar to Season pass seasons, there are two tracks: the free and Premium track. Free track will include 20 tiers of content, including the two new weapons. The Premium track introduces new War Tracks, Operator Skins, Blueprints, and more for fans to unlock.
Trailer:
Here's a full breakdown of the new Battle Pass Content:
Two Functional Weapons, Licensed War Tracks Highlight Unprecedented Free Battle Pass Content
The Season Six Battle Pass system is one of the most unique collections of content yet, and it all starts with 20 Tiers of free content available for all players within Modern Warfare and Warzone.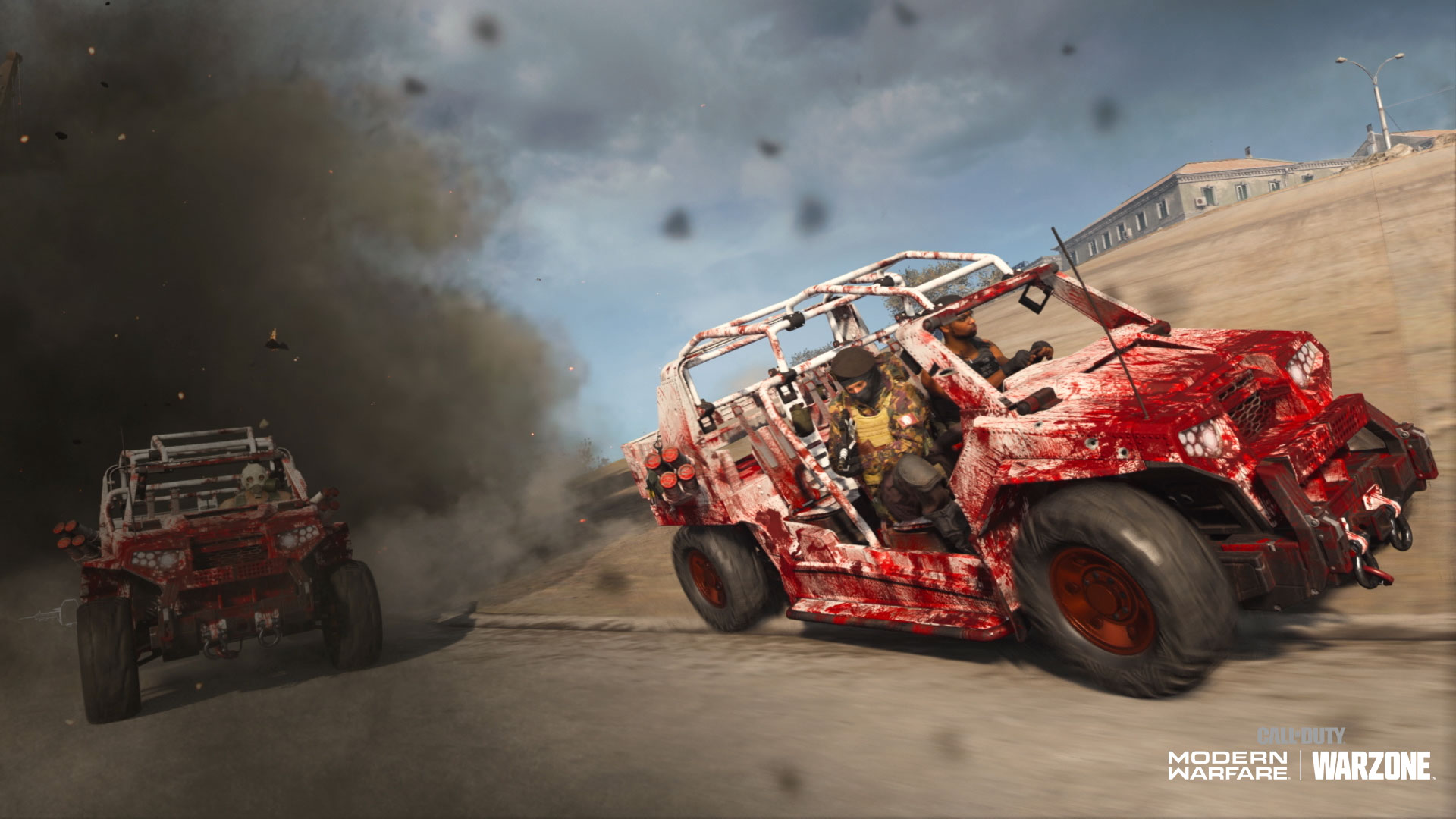 War Track Expansion Adds Classic Sounds, Modern Hits through Free Tiers
Across numerous free Tiers, players can unlock multiple new songs to be used as War Tracks, songs that play while driving vehicles in Warzone and Modern Warfare.
With these new tracks, you can blow out your speakers or even throw on music from previous Call of Duty games (Modern Warfare and Black Ops series) for a heavy dose of nostalgia that could complement an intense Battle Royale match.
Here's some of the songs outside of the Call of Duty universe that can be unlocked and played in game:
"War Track Pack: Hip Hop Edition":
Jack Harlow's "WHATS POPPIN'"
DMX's "Ruff Ryders' Anthem"
Clipse's "Grindin'"
Players can also unlock the War Track Pack: EDM Edition which includes three headbanging hits perfect for cruising around Warzone.
Like a Horn or Vehicle Skin, War Tracks can be equipped to specific vehicles within the Vehicle Customization menu. Once in-game, hop into that specific vehicle as its driver and you, as well as all passengers onboard, can listen as the squad cruises to potential victory.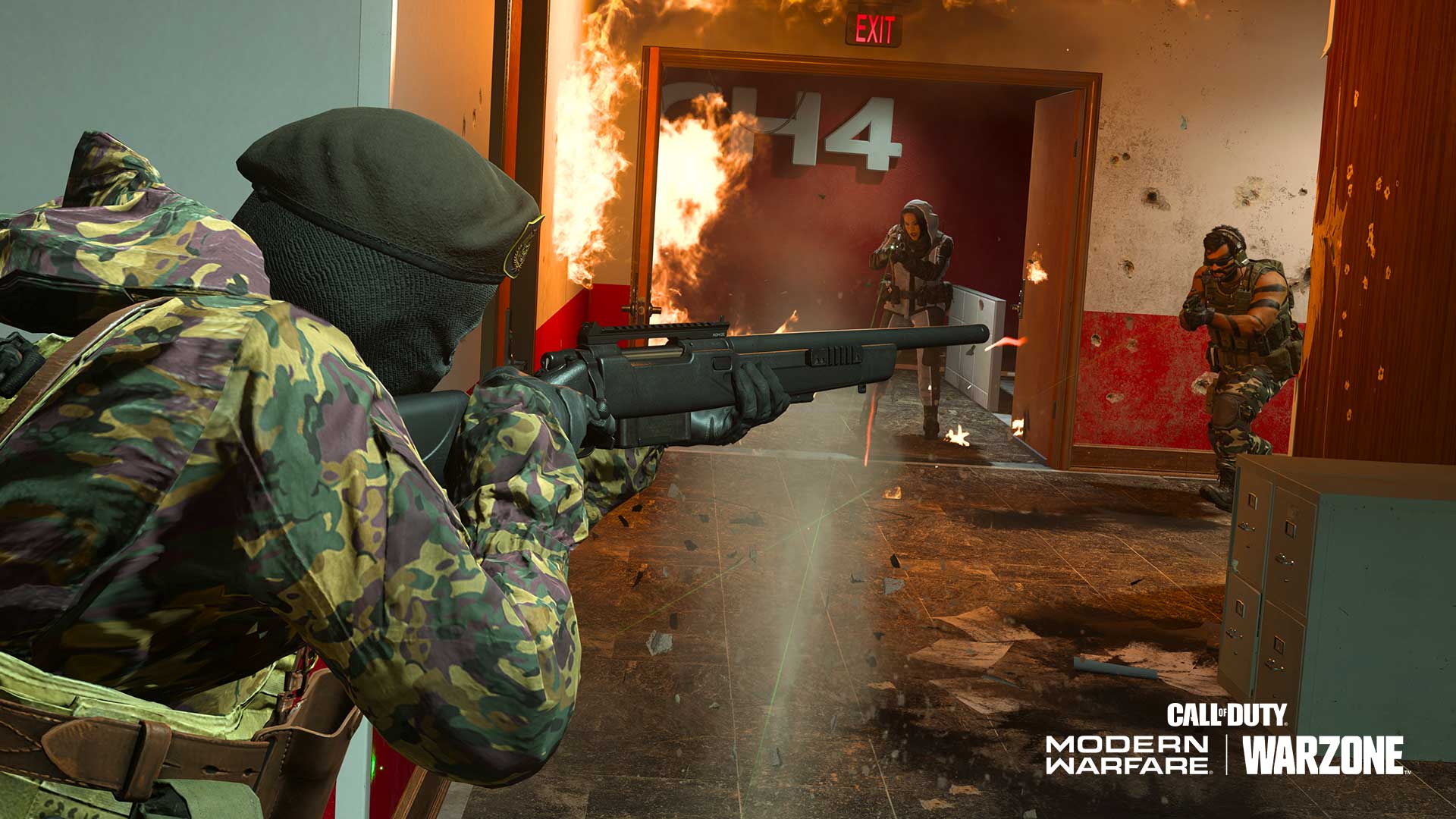 Weapons Inspection: Details of Season Six Battle Pass' System Free Weapons
Of course, there are also two new functional weapons to earn through free Tiers as well: the SP-R208 marksman rifle (Tier 15) and the AS-VAL assault rifle (Tier 31).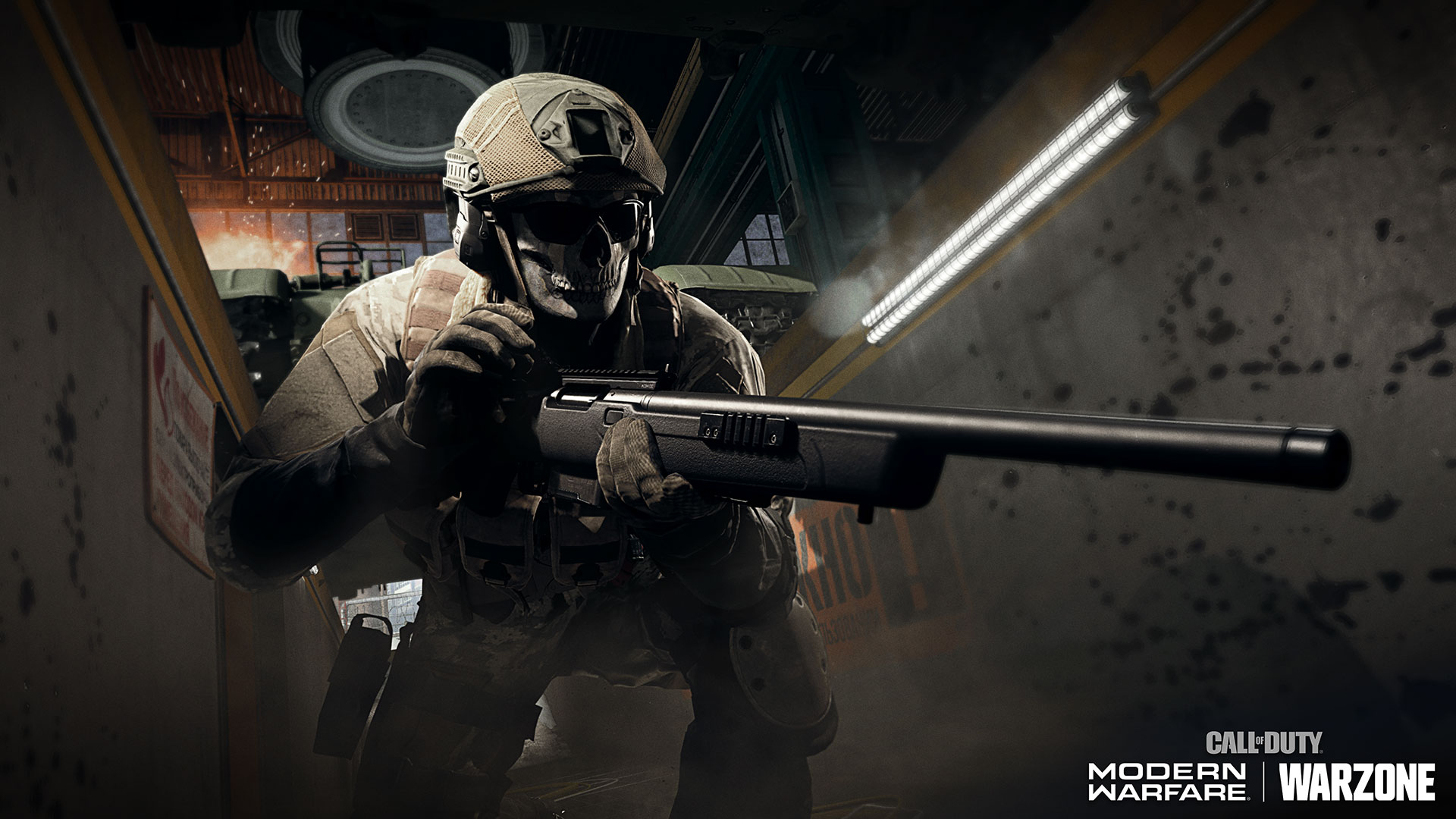 SP-R 208 Marksman Rifle (Free Battle Pass System Weapon)
This bolt-action marksman rifle comes as one of the most accurate weapons in its class and with a breadth of customization options. From alternate ammo choices to bolt assembly changes and more, no matter how this weapon is configured, it's a powerful yet mobile tool for a marksman on the go.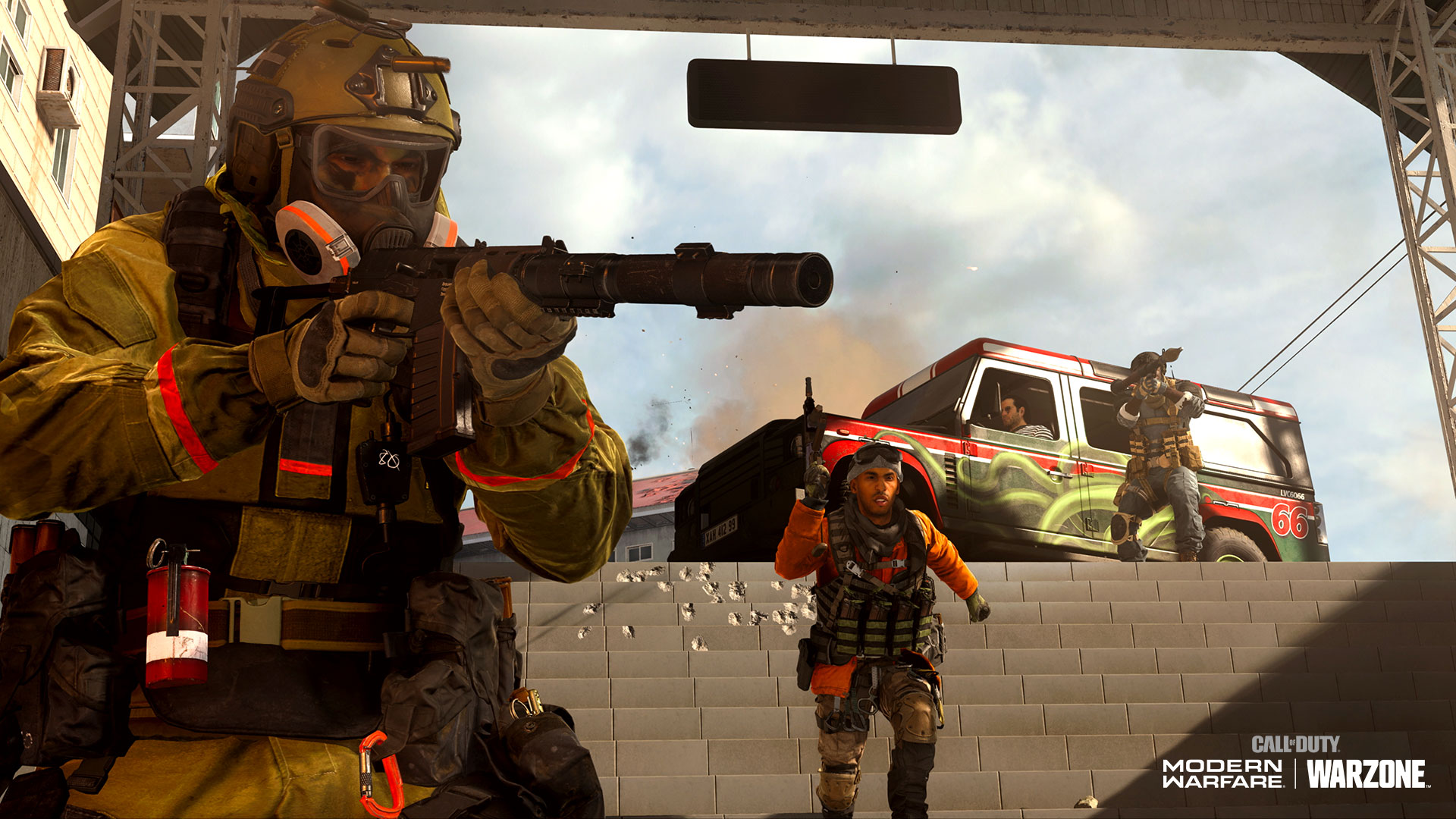 AS-VAL Assault Rifle (Free Battle Pass System Weapon)
This assault rifle, the 13th member of this weapon category, is a rare Soviet powerhouse chambered in subsonic 9x39mm ammunition and is pre-equipped with an integral suppressor. Combined with the weapon's high rate of fire, the AS-VAL is built for stealth, accuracy, and high penetration, all on a highly configurable platform.
Purchase the Battle Pass for Even More Content
Upon purchase of the Season Six Battle Pass, the system opens all 100 tiers where an exceptional, unprecedented variety of content can be unlocked.
On top of the 1,300 COD Points throughout all 100 tiers, in the Battle Pass players can unlock Operators in Farah and Nikolai, Double XP and Weapon XP Tokens, weapon charms, watches, stickers, emblems, and calling cards. There are also plenty of skins for Operators and vehicles, over a dozen additional weapon blueprints, and a new Finishing Move.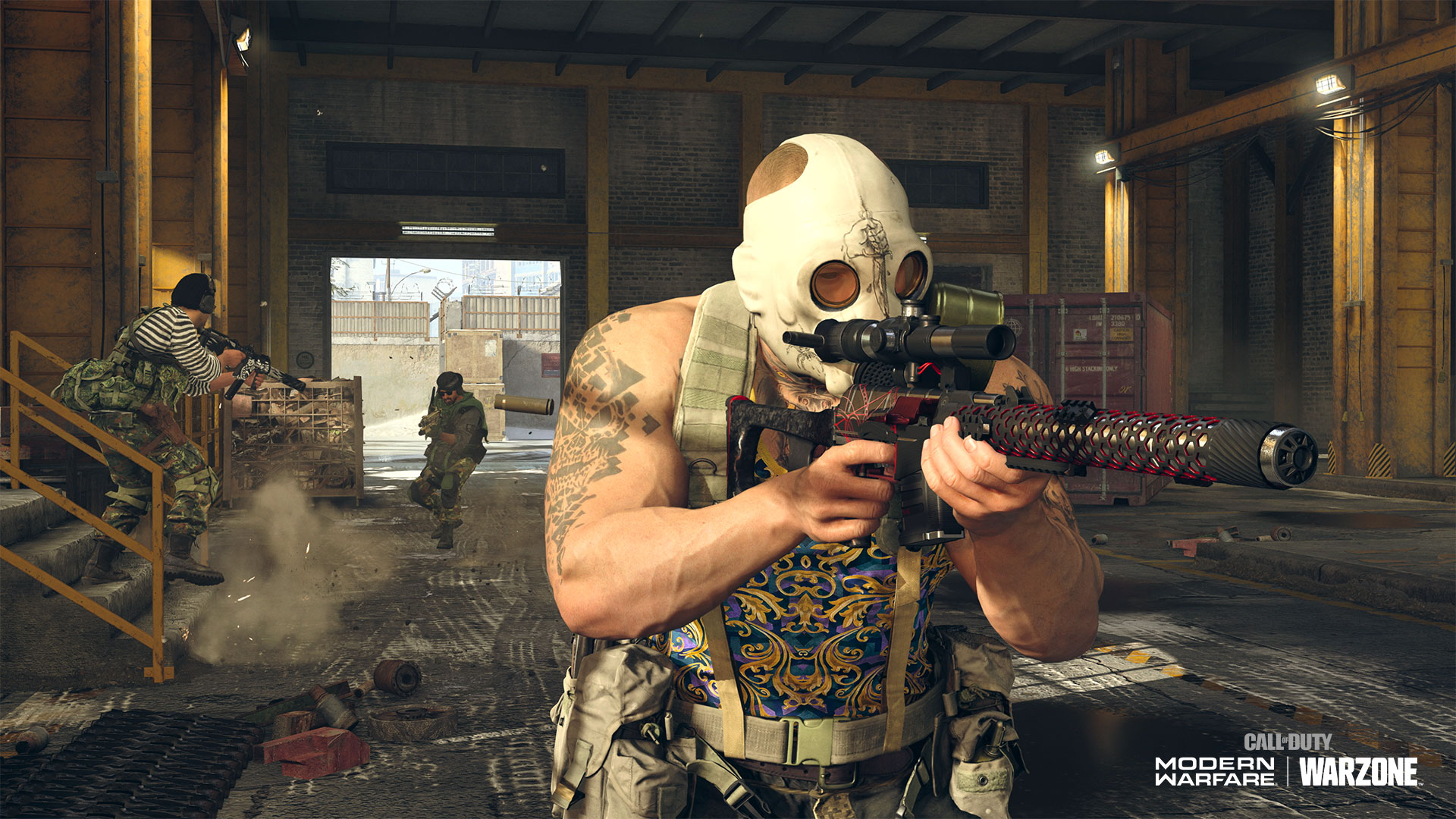 Battle Pass Instant Unlocks
New Operator – Farah: An exceptional solider who has known a lifetime of war, the founder and commander of the Urzikstan Liberation Force arrives to Modern Warfare and Warzone as a playable Operator outside of the Campaign. Immediately unlock her "Halmasti" skin upon purchase of the Battle Pass, and complete her included Operator Mission to get her "Jinn" and "Unbroken Will" skins.
Minotaur Operator Skin and Mission: Minotaur's "Poloski" skin acts as a memento to Farah's story in Modern Warfare's Campaign, with two skin variants and other rewards unlockable via the included Operator Mission.
"Gilded Arm" Epic Assault Rifle Blueprint: This blueprint for Assault Rifle Hotel replaces the standard chambered in 7.62 Soviet ammunition with a 5.25x39mm 30-Round Magazine. In addition it has a sleek red and white design, and comes equipped with multiple pre-configured attachments, including a Skeleton Stock, for a CQB-like playstyle
XP Boost (Tier 0): Get more XP for your efforts with this 10% XP boost that lasts the duration of the Season.
Skins, Blueprints, and More Highlights Throughout the Battle Pass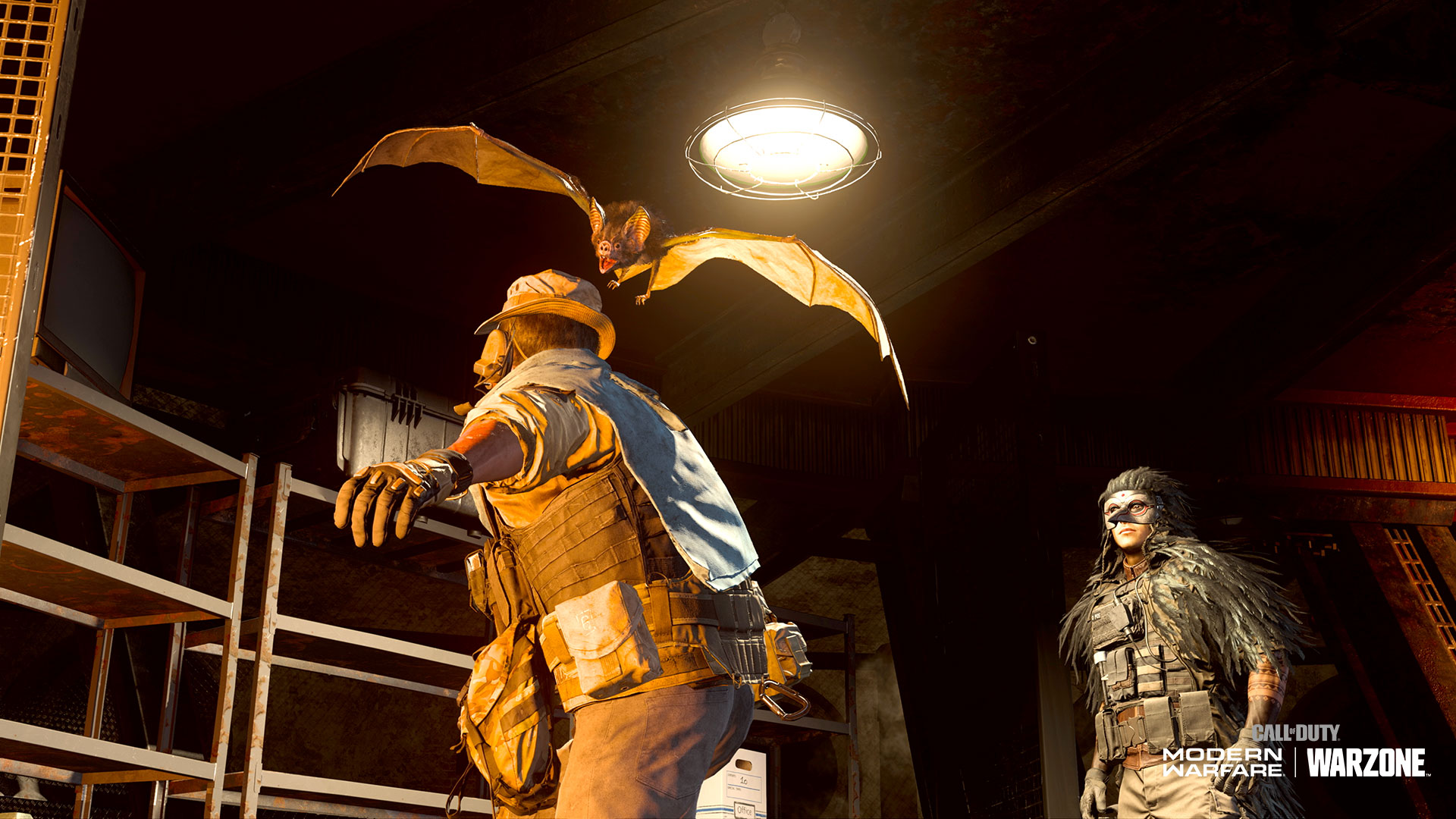 Operator Skins and Finishing Move: Expect over two dozen skins, including those available through additional Battle Pass Missions, that cover a wide range of Operators across both factions, including "On the Rocks" Gaz, "Off Grid" Domino and, at Tier 90, the "Yenisey" Bale skin. Also, prepare to sic "Edward," a pet bat, on your enemies with a Finishing Move that bears his name.
Screwdriver Combat Knife Blueprint: In tandem with the Tier 0 Minotaur skin, the "Innocence Lost" Combat Knife blueprint provides a further reference to a pivotal moment in the game's Campaign, modelling this variant after a Screwdriver Farah used to save her and her brother's lives.
Blueprints: Bolster your arsenal with new blueprint weapons in addition to the "Innocence Lost" melee weapon and the four free blueprints on offer. Blueprints available after Battle Pass purchase include three handguns, three SMGs, three assault rifles, two shotguns, three LMGs, three marksman rifles, and one sniper rifle.
Vehicle Skins: Get a fresh, Halloween-inspired exterior for four different Warzone vehicles – the "Mutated" ATV, "Flight of Torment" Helicopter, "From the Deep" SUV and "Stained" Tac Rover skins – as part of the Season Six Battle Pass.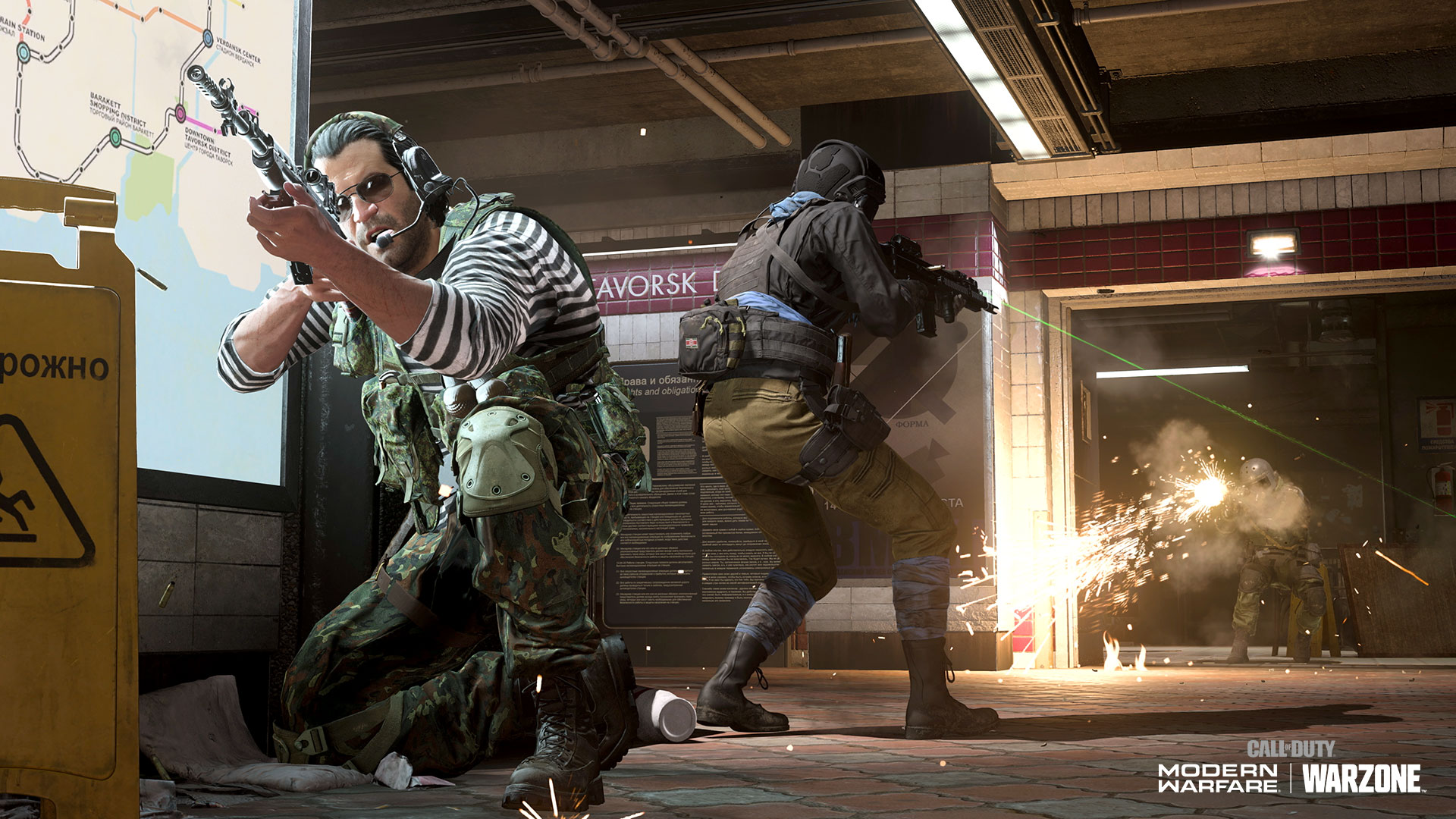 Tier 100 – The Ultimate Battle Pass Reward
New Operator – Nikolai: The leader of the Chimera PMC and now playable, Nikolai is a Russian patriot at heart with a deep love for his country only matched by his love for weaponry. A known fixer who can acquire most anything, anywhere, it's apt that his skin included at this tier is called "Arms Dealer," with his "For the Motherland" and "Carcajou" skins available via his included Operator Mission.
"VSS" Legendary Assault Rifle Blueprint: Complete with dark tracer rounds, this Legendary blueprint of Assault Rifle Mike kits it for highly accurate semi-auto fire thanks to an included high-magnification Optic and SPP 10-Round Mags, which convert the weapon to fire armor-piercing rounds with superb penetration power and damage.
"Grizzly End" Cargo Truck Skin: Strike terror and fear into your enemies with this Halloween inspired skin, exclusive to those who reach Tier 100 in the Battle Pass.
Season Six Emblem: Show off the achievement of competing the Season Six Battle Pass with this animated Emblem.
Choose your Battle Pass Path by purchasing one of the two variants:
Battle Pass: Purchase the Battle Pass for 1,000 CP, and you're granted access to unlock the new Operator Farah, up to 100 Tiers of content, and earn up to 1,300 CP (enough for next Season's Battle Pass and some) back by playing the game. Head to the Battle Pass tab at the start of Season Six to get a look at all the goods available to be unlocked this Season in the Battle Pass system.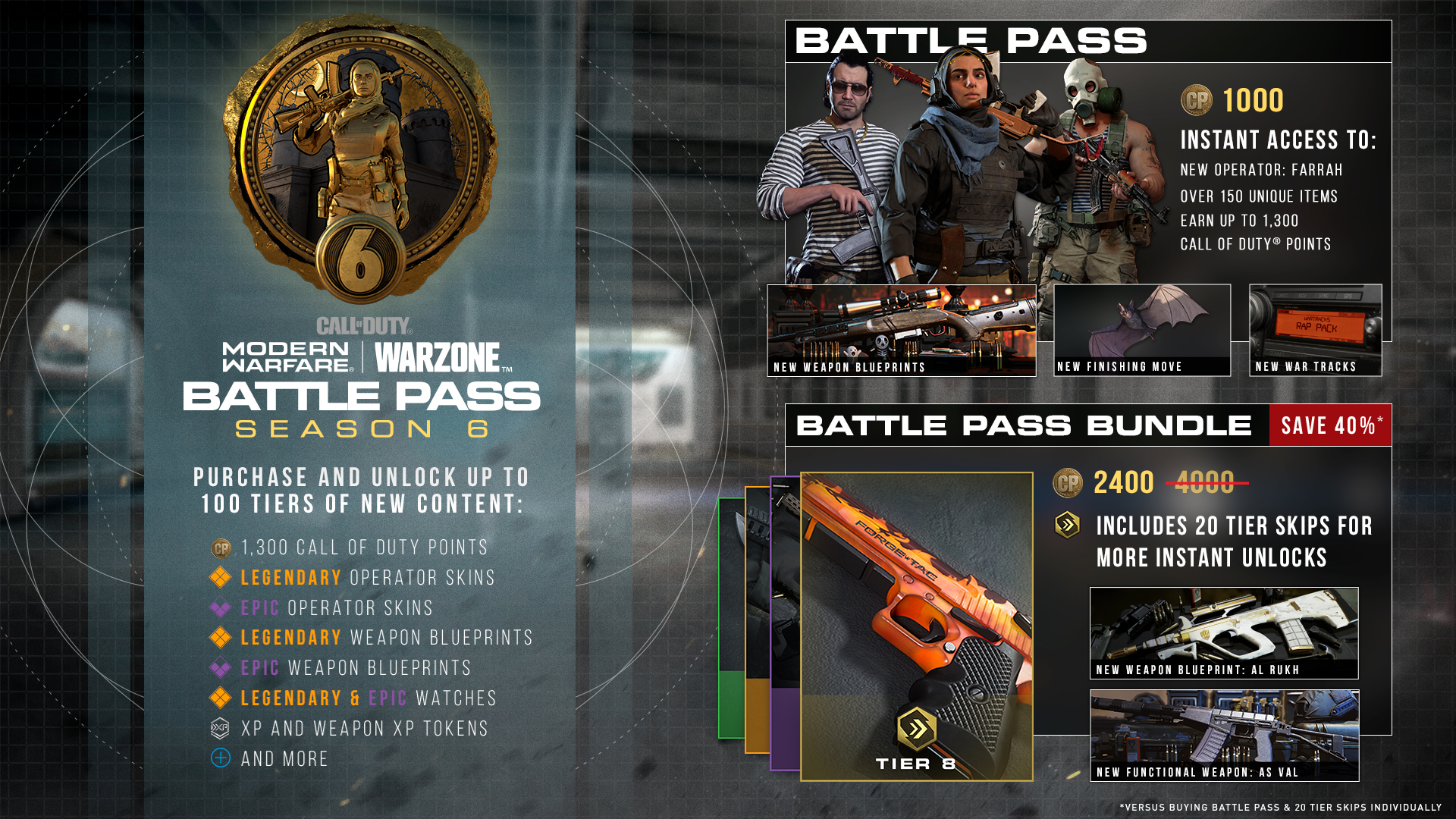 Battle Pass Bundle: Purchase the Battle Pass Bundle for 2,400 CP, which grants access to unlock all 100 tiers and gives you 20 immediately activated tier skips; a saving of 40% versus buying Battle Pass and 20 Tier Skips individually.
SOURCE: Activision
How to fix Call of Duty: Warzone Dev Error 6034
If 'Dev Error 6034' is preventing you from playing Warzone, follow this simple guide to drop back into Verdansk in no time.
While Warzone Season 1 has seen a plethora of game-breaking exploits and bugs, one issue is preventing PC gamers from playing the battle royale altogether. Here's how to fix the Dev Error 6034 issue.
Black Ops Cold War x Warzone Season 1 got off to a shaky start with the overpowered DMR 14, pay-to-win MAC-10 blueprint, as well as invisibility exploits and the return of stim glitches. These problems have now been fixed, but further issues have plagued CoD fans.
Xbox players saw the return of the 'Blackout Trial Has Ended' screen, which Charlie Intel has covered a fix for, but 'Dev Error 6034' prevents PC players from playing Warzone and Modern Warfare.
The 'Dev Error 6034' bug first appeared in Modern Warfare shortly after launch, and because Warzone is connected to MW, battle royale players have encountered it too. If this frustrating error is preventing you from dropping into Verdansk, here's how to fix it.
How to fix Dev Error 6034
It's believed that Dev Error 6034 happens when Modern Warfare files become corrupted or unreadable. It sounds scary, but the fix is really quite simple.
A clean reinstall of the game is known to fix the issue, but there's a much quicker solution. What you have to do is locate specific files in the Modern Warfare folder, delete them, then run a Scan and Repair which will replace the files with the correct versions.
The problem with PC gaming is solving errors like this can be daunting; nobody wants to go into the guts of their game and mess with files. Don't worry, to make this as stress-free as possible, follow our simple walkthrough below.
Open the Modern Warfare or Warzone installation folder
Locate and delete the following files:
.patch.result
.product
vivoxsdk_x64.dll
Launcher.db
Modern Warfare Launcher.exe
After these files have been deleted, open Battle.net and run Scan and Repair on Modern Warfare/Warzone. It can be found through the 'Options' dropdown when the game is selected. These deleted files will now be replaced with working ones, and you can play Warzone again.
To prevent this problem from returning, make sure that Warzone downloads are uninterrupted. Leave your PC on until the download is complete, and avoid pausing and resuming the download when possible.
Image Credits: Activision / u/–SMHK–
Call of Duty player uses musical instruments as a controller
Call of Duty player, DeanoBeano, plays the game with various musical instruments. We had the opportunity to have a brief Q&A with him.
A Call of Duty player has discovered how to use musical instruments as a controller and has even killed enemy players with an assortment of different instruments.
Call of Duty is a game traditionally played with a mouse and keyboard or controller, but not for player DeanoBeano. Deano instead opts to play his Call of Duty games with musical instruments, such as drums, a recorder, and even bongos.
He posts these hilarious highlights to his Reddit and Twitter pages, going viral each time he posts his impressive clips.
You can see one of his most popular clips below, where he manages to snipe a player in Modern Warfare, while using the drums.
DeanoBeano is clearly a one of a kind player, so we managed to get in contact with him and sit him down for a Q&A, where he details how he's able to play the game with instruments, how he started, and more.
Q: How do you manage to get instruments to work as remotes?
Deano: I use instruments that I plug in to convert midi signals to keyboard commands, and acoustic instruments I control using pitch to midi, then midi to keyboard commands. The bongos were actually a controller from the GameCube games Donkey Konga and Donkey Kong Bongo Bash. (referring to the above clip)
CI: Can you explain Midi to our readers?
Deano: Midi is a signal that electric instruments send to computers and other instruments and devices that control sound to connect with each other.
Q: What originally gave you the idea to play Call of Duty with instruments?
Deano: I started drumming to gaming montages live on twitch about a year ago, so there was always an ongoing joke that I actually hit the clips with my drums.
Eventually, in August I figured out how to hook up my drums as a controller and after I started doing that, I figured it would be fun to try other instruments and odd controllers too.
Q: What are your future plans? Any new instruments you want to try?
Deano: My plan is to keep making Cold War multiplayer as fun as I can. Playing with a normal controller (especially solo) can be really tiring because of SBMM. I'm always looking at finding new ways to play the game, and I plan on bringing this to other games too. I'll be using some new instruments and controllers soon.
Q: What's your favorite instrument to play in games?
Deano: The recorder is my favorite instrument to play with at the moment. It makes the game pretty challenging but every kill and clip I get with it feels so rewarding.
Q: Do you actually play any musical instruments?
Deano: I do! I started with piano when I was a kid and later on picked up drums and got a Bachelor's degree in music on drums. I play a little bit of trumpet (and recorder I guess haha) but not much.
That's the end of our interview with Deano. To see more of his content, you can follow him on Twitter and watch his Twitch streams, where he appears to be most active. He also occasionally posts highlights of his streams to his YouTube channel.
How to play TikTok's viral custom Call of Duty Gun Game mode
Don't miss out on the new viral TikTok Gun Game sensation in CoD: Modern Warfare and here's how you can play the custom mode too.
A fascinating new variation of Gun Game has been created and gone viral on TikTok. The Call of Duty: Modern Warfare custom mode has been revealed and we have these crazy settings for you to try out yourself.
It's a testament to the longevity of Gun Game that gamers can still find ways to make an already legendary game mode even better.
The simplicity of Gun Game is what makes it so addictive and keeps you coming back for more. Well, with this new bespoke set of rules you can now make the mode even deeper and infinitely more stressful.
Custom TikTok Gun Game mode in CoD
From the balanced and equal footing you all start out on to the skill needed to get a kill with every weapon, Gun Game is such a simple concept that never gets old.
Each player starts off with the same weapon and attachments and every time you achieve a kill with your random weapon, you advance to the next weapon. This continues until one player has gotten a kill with every weapon, but if you get knifed, you go back a weapon.
But one of its biggest assets is the fear and dread it can instill in you with the thought of being knifed. Gun Game is all about momentum and so often you'll have one person surge to double-digits in no time at all, and someone languishing on the starting weapon.
Add in melee kills that can set you back a weapon and the pressure is real.
This takes us to TikTok user thedillygang who has imposed his creation on the Call of Duty community that he calls "Blood Pressure".
The aptly-named Gun Game creation warrants its name because it will affect your biology, it will sternly test your friendships and relationships, and probably the strudiness of your controller.
Gun Game "Blood Pressure" variation in Modern Warfare
Scroll to "Private Match
Then go to Trials & GameBattles at the bottom of Modern Warfare's Multiplayer options
Select Custom Game
Make your way to Game Setup
Choose a map
Set mode to Gun Game – it can be found in Alternate Modes
Go to Game in Game Rules and set the Time Limit to Unlimited
Go to Player in Game Rules and set Max Health to 300 and Health Regeneration to Very Slow
Go to Advanced in Game Rules and set Setbacks to 5 Weapons
Select Option and make sure you save the mode for future use
Play it and try not to throw your controller
Let's be honest, if you're playing this chaotic mode with your friends then it's inevitable you're all going to be trying to knife each other. So let's reserve the violence for the video game, and enjoy this evil mode.
This can only be played in Modern Warfare at the moment due to the fact that Black Ops Cold War hasn't added Gun Game yet. But when BOCW does indeed get the mode, then be sure to try Blood Pressure out.
Image credits: Activision Blizzard