Modern Warfare & Warzone Season 6: Date, Subway, & Operators
Activision and Infinity Ward announced that Season 6 for Modern Warfare and Warzone begins on Tuesday, September 29.
The company released a new cinematic trailer for Season 6, unveiling the new operators coming including Farrah and Nikolai.
The trailer also revealed the new Subway system coming to Warzone, allowing players a new way to traverse the map as they play.
Here's a look at the Subway system:
Trailer:
The Call of Duty blog has provided more details on what to expect from the two new Operators, who are part of the upcoming Season 6 Battle Pass.
Farah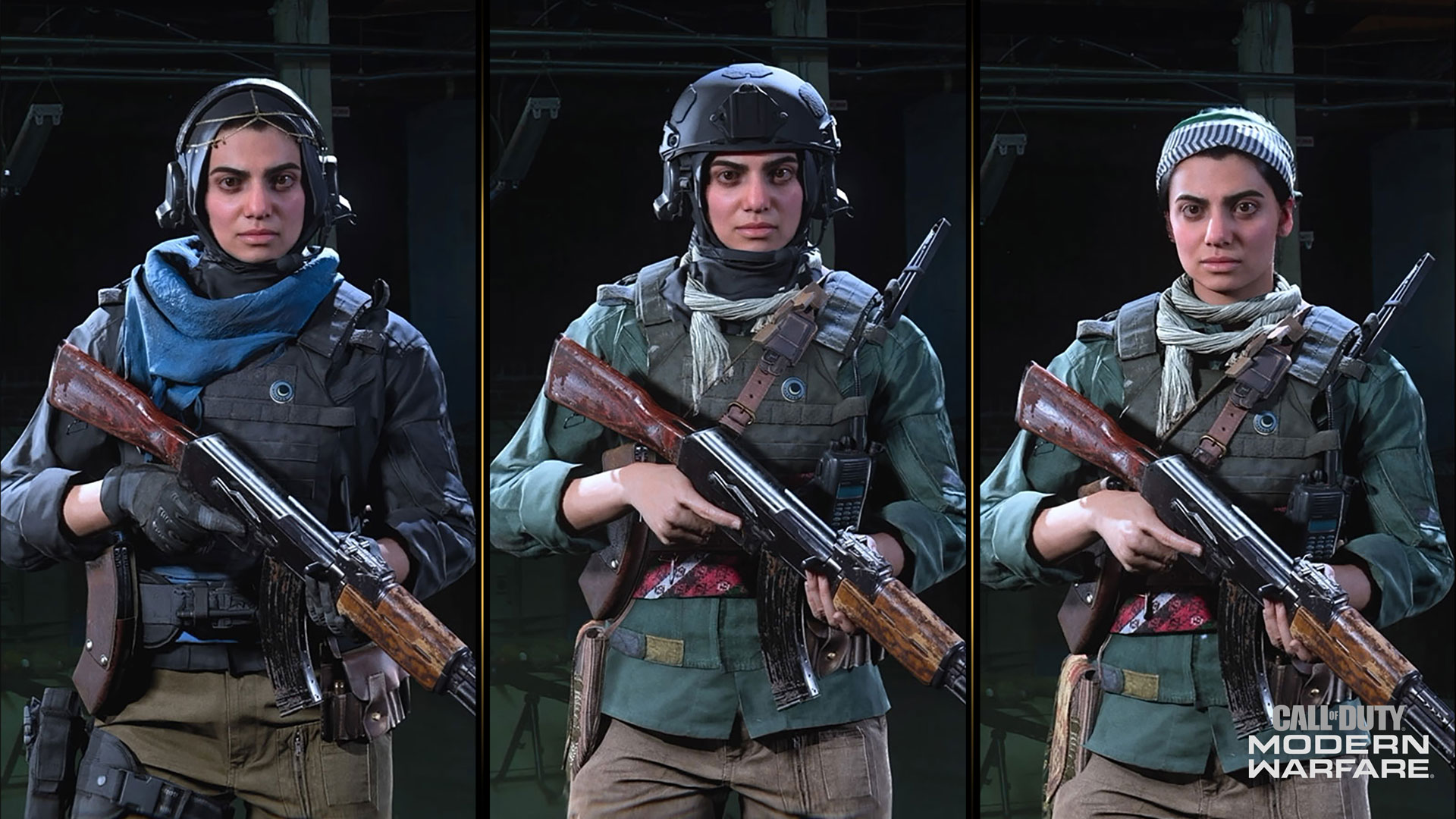 "This occupation must end. That we can all agree on, yes?"
The founder and Commander of the Urzikstani Liberation Force, Farah, grew up a fighter after surviving imprisonment by Roman Barkov. She's an exceptional soldier and leader that's known a lifetime of war. Her skills have been further honed with additional training with the SAS, and she's led dangerous missions to fight off Al-Qatala forces and other regimes stationed in her country.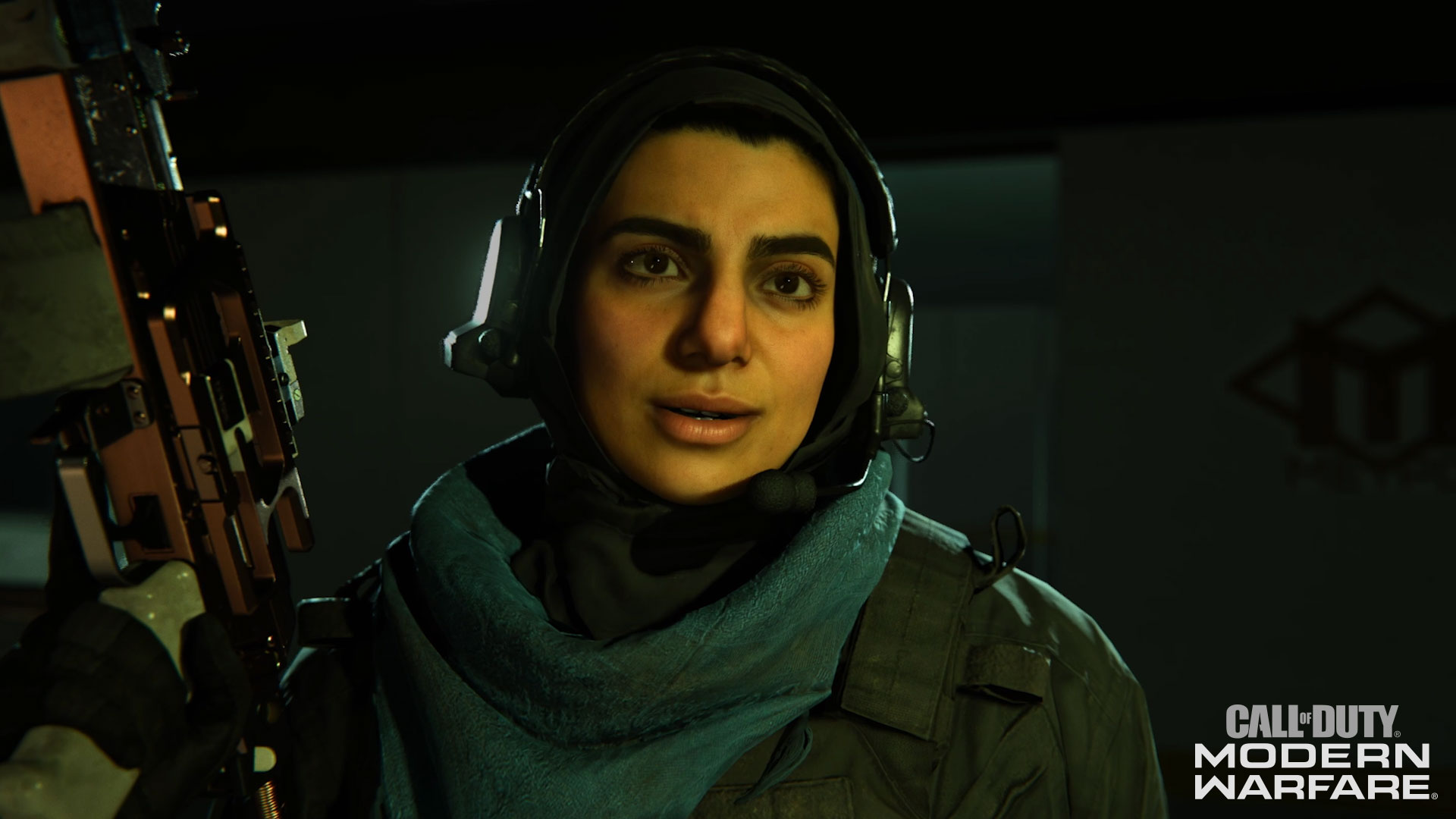 Following the events of Campaign, Farah joins the Chimera of the Allegiance reuniting with Iskra, a former scout of hers. Farah is instantly unlocked at Tier 0 of the Season Six Battle Pass. In addition to Farah's base skin, players can earn additional skins and other rewards by completing her Operator Missions.
Nikolai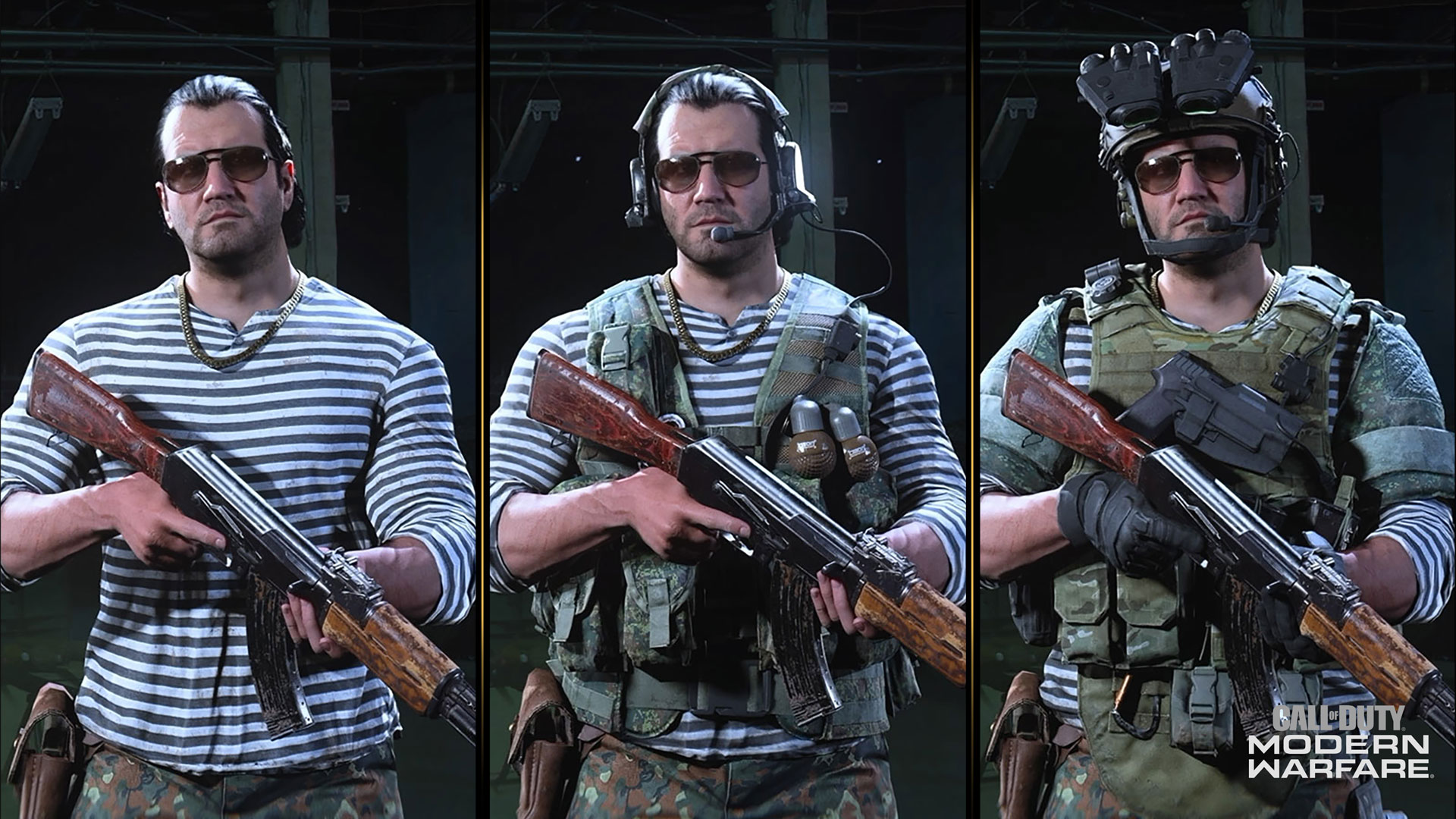 "Nikolai, you've been a bad boy." "From you that's a compliment."
Nikolai is the leader of the Chimera, a PMC within the Allegiance. A long-time friend to Captain Price, Nikolai initially worked with Price, Kamarov, and Kate Laswell to build the Armistice to stop the rise of a new AQ. After the Armisitice collapse, Nikolai now takes the battle in his own hands to stop Zakhaev.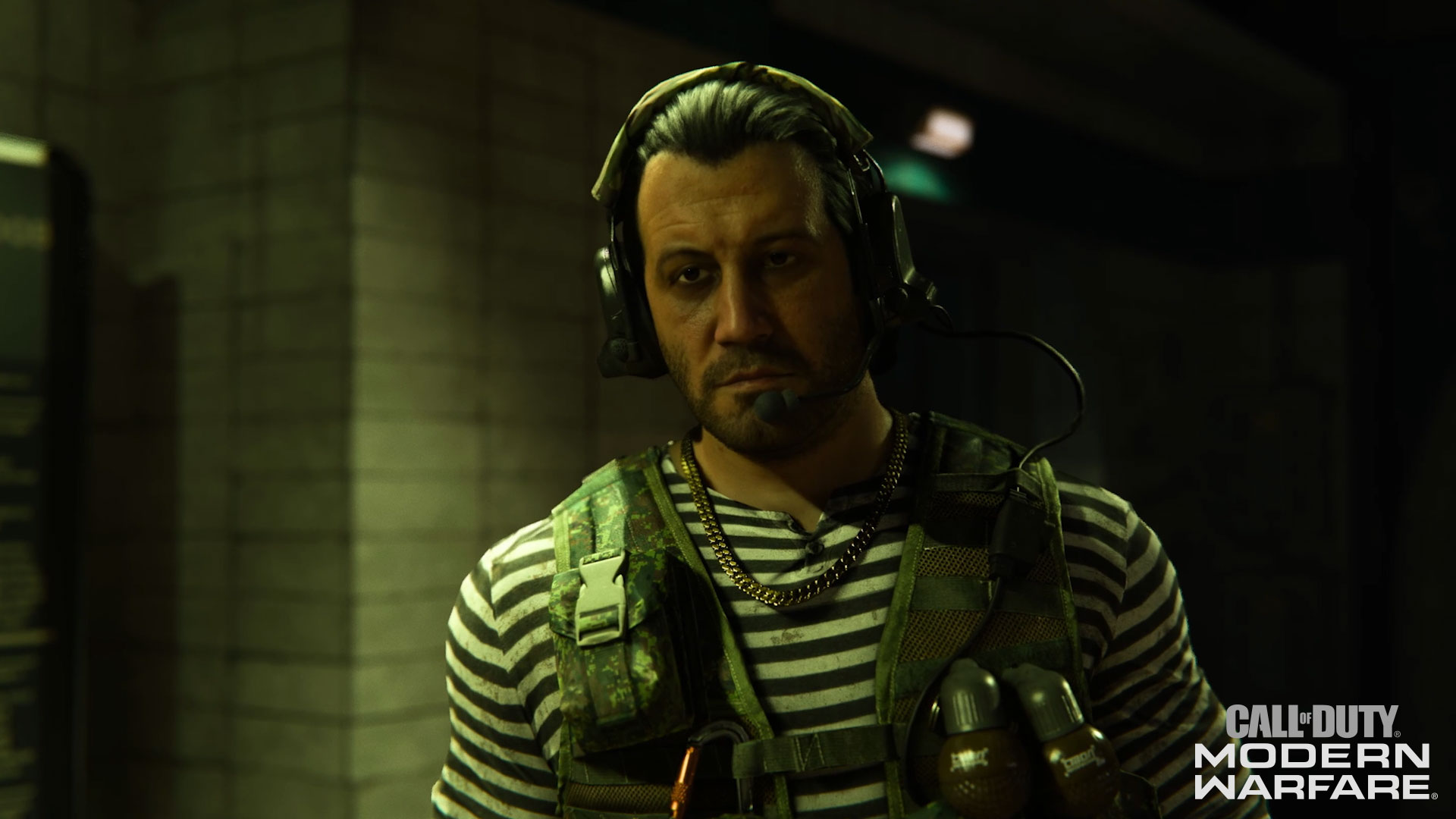 Nikolai is a Russian patriot at heart with a deep love for his country only matched by his love for weaponry. He's known as a fixer and can acquire most anything, anywhere. Despite his murky background, he'll always choose what's right when it counts. Nikolai is unlocked at Tier 100 of the Season Six Battle Pass. Players can complete Operator Missions to earn additional skins for Nikolai and other rewards.
Season 6 will begin on Sept. 29 on PlayStation 4, Xbox One, and PC. Alongside the new content teased in the trailer, there will also be more to come in MP.
Stay tuned for the latest on Season 6.
Black Ops Cold War & Modern Warfare loadouts to be accessible in Warzone
Activision President has confirmed that players will be able to use both Call of Duty: Black Ops Cold War and Call of Duty: Modern Warfare loadouts in Warzone.
During the company's Q3 financial call, Activision's President spoke about how Warzone will evolve into future Call of Duty titles.
Kostich confirmed that Warzone is very important for the future of the overall franchise and are excited for growth opportunities with it.
So, for example, all the new Black Ops weapons and Operators you unlock in your Level 1 to 55 progression will be useable in Black Ops and in Warzone, just like how it works in Modern Warfare. Black Ops Battle Pass content and store content will also work across Black Ops and Warzone. 
Now players can of course continue to use their Modern Warfare content in Warzone once Black Ops launches. And as a result, one cool feature players will see is that they'll be able to choose either their Black Ops loadout or their Modern Warfare loadout in Warzone for their gameplay. And this is just one example of how Warzone's gonna expand and evolve overtime. 
As mentioned earlier, Black Ops Cold War and Warzone's integration will become available in December, alongside Black Ops Cold War's first Season of Content.
When this happens, Warzone will become tied to Black Ops Cold War with Battle Pass & monetization. And, players will then be able to start using Black Ops Cold War Weapons & Operators in Warzone.
But for players who are enjoying Modern Warfare and those loadouts, you can still bring those with you.
Modern Warfare's Loadouts and Operators will also be selectable in Warzone after the Black Ops Cold War integration. Players will be able to bring their cosmetic content to Warzone as well from Modern Warfare.
He lastly confirmed that news on Warzone and Black Ops Cold War will be coming in "a week or two."
PawnTakesPawn comes to an end: get free rewards in Call of Duty
The PawnTakesPawn site's story has come to an end, after 2 and half months of fans searching for content, clues, and more through Warzone, Call of Duty: Mobile, and more.
This week, Activision wrapped up the final story of PawnTakesPawn with a video that tells fans that Perseus is out there, including a video on that linked site.
Following the video, users were notified of an unlocked achievement for completing PawnTakesPawn.
How to redeem:
Visit the site HERE to now to see the video. The password to enter that site is: 1PIECES9IN8PLAY1. Once you see that video, there should be a pop up that says "All Achievements unlocked." Once you see that, click the button that says "Click here to claim rewards."
This will let you claim exclusive rewards to use in Call of Duty: Modern Warfare, Warzone, Black Ops Cold War, and Mobile.
Rewards
Call of Duty: Modern Warfare & Warzone Rewards:
Call of Duty: Black Ops Cold War Rewards:
Call of Duty: Mobile Rewards:
Call of Duty: Black Ops Cold War is available November 13 on PlayStation, Xbox, and PC.
Modern Warfare is now the best selling Call of Duty in its first year
Activision Blizzard has announced it's Q3 2020 Financial Results, which continue to exceed expectations as people move to gaming avenues during this time.
Activision has stated that generated over $1.2 billion in revenue from microtransactions across all of their titles, a new record for Q3.
The company also announced that Modern Warfare is now the best selling premium Call of Duty in its first year ever, with almost two-thirds coming digitally. Warzone also continues to see incredible success, on PC as well, with PC microtransaction sales four times higher this year.
"Our teams continue to execute our growth plans with excellence during incredibly challenging circumstances," said Bobby Kotick, Chief Executive Officer of Activision Blizzard. "We are on a path to deliver sustained long-term growth across our fully-owned franchises. With confidence in our ability to continue to execute, we are raising our outlook for the year and remain enthusiastic for our growth prospects next year."
Activision says that monthly active users for Modern Warfare & Warzone saw "three times as many" this year compared to Q3 2019.
Here's the higlights from Activision on the quarter, which is quite impressive:
Call of Duty®: Modern Warfare® and Warzone™ saw more than three times as many MAUs as the prior title in the year-ago quarter. Console MAU grew strongly and PC MAUs grew over ten-fold year-over-year. Across PC and console combined, hours played were approximately seven times higher year-over-year.
We again saw substantial year-over-year growth in premium game sales as Warzone players chose to upgrade to the full Call of Duty experience. Modern Warfare first-year premium sales are the highest in Call of Duty's history, with two-thirds of units sold digitally.
Call of Duty console and PC in-game net bookings were four times the year-ago level.
Call of Duty: Black Ops Cold War will release on November 13 into the largest and most engaged community in franchise history at the time of launch, and will support cross-platform play across PC, current-generation, and next-generation consoles. Anticipation for the release is high, with far more players engaged in the game's public testing than for the year-ago title.
Call of Duty: Black Ops Cold War arrives Nov. 13.