Modern Warfare & Warzone Season 6: Date, Subway, & Operators
Activision and Infinity Ward announced that Season 6 for Modern Warfare and Warzone begins on Tuesday, September 29.
The company released a new cinematic trailer for Season 6, unveiling the new operators coming including Farrah and Nikolai.
The trailer also revealed the new Subway system coming to Warzone, allowing players a new way to traverse the map as they play.
Here's a look at the Subway system:
Trailer:
The Call of Duty blog has provided more details on what to expect from the two new Operators, who are part of the upcoming Season 6 Battle Pass.
Farah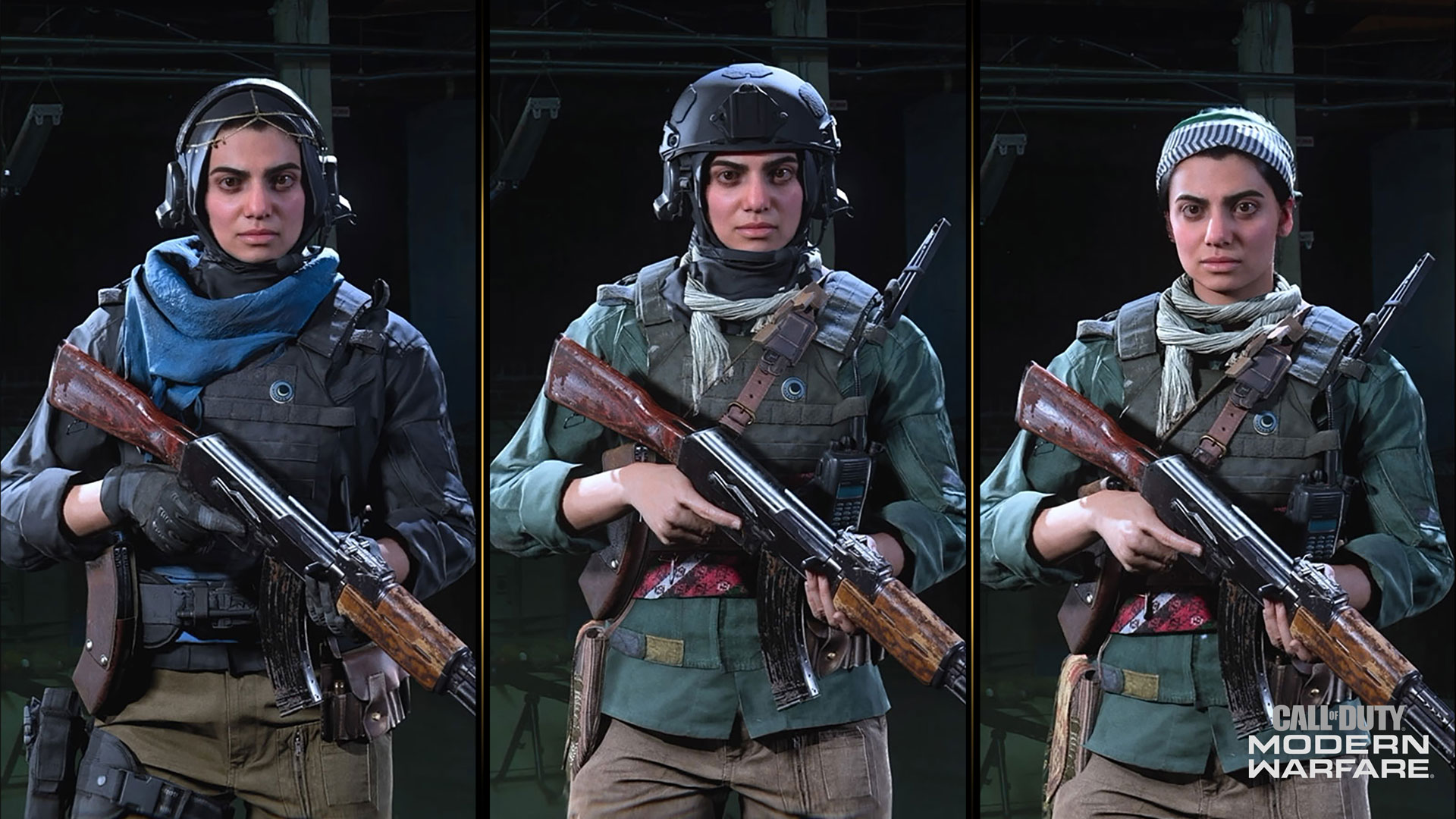 "This occupation must end. That we can all agree on, yes?"
The founder and Commander of the Urzikstani Liberation Force, Farah, grew up a fighter after surviving imprisonment by Roman Barkov. She's an exceptional soldier and leader that's known a lifetime of war. Her skills have been further honed with additional training with the SAS, and she's led dangerous missions to fight off Al-Qatala forces and other regimes stationed in her country.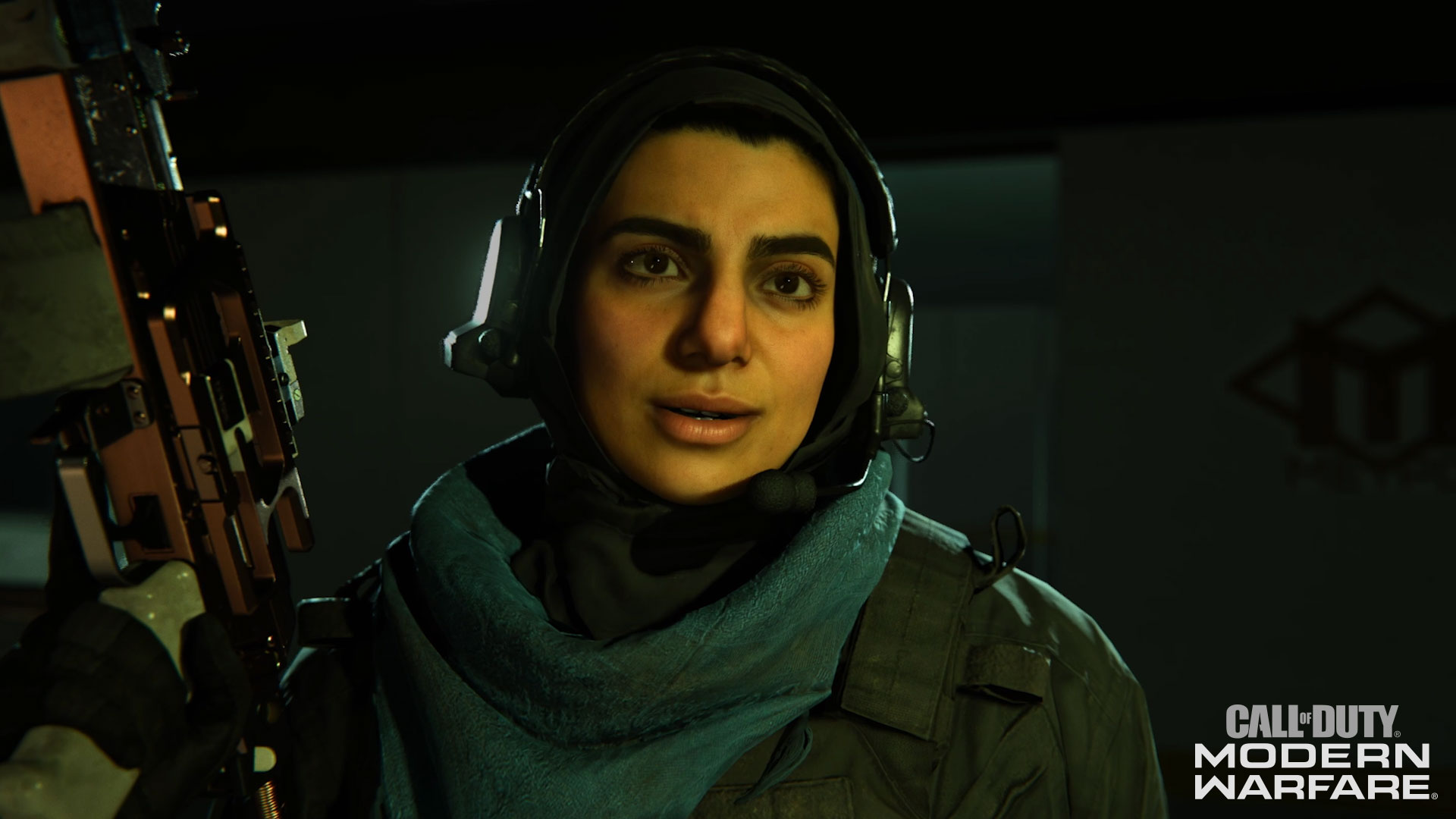 Following the events of Campaign, Farah joins the Chimera of the Allegiance reuniting with Iskra, a former scout of hers. Farah is instantly unlocked at Tier 0 of the Season Six Battle Pass. In addition to Farah's base skin, players can earn additional skins and other rewards by completing her Operator Missions.
Nikolai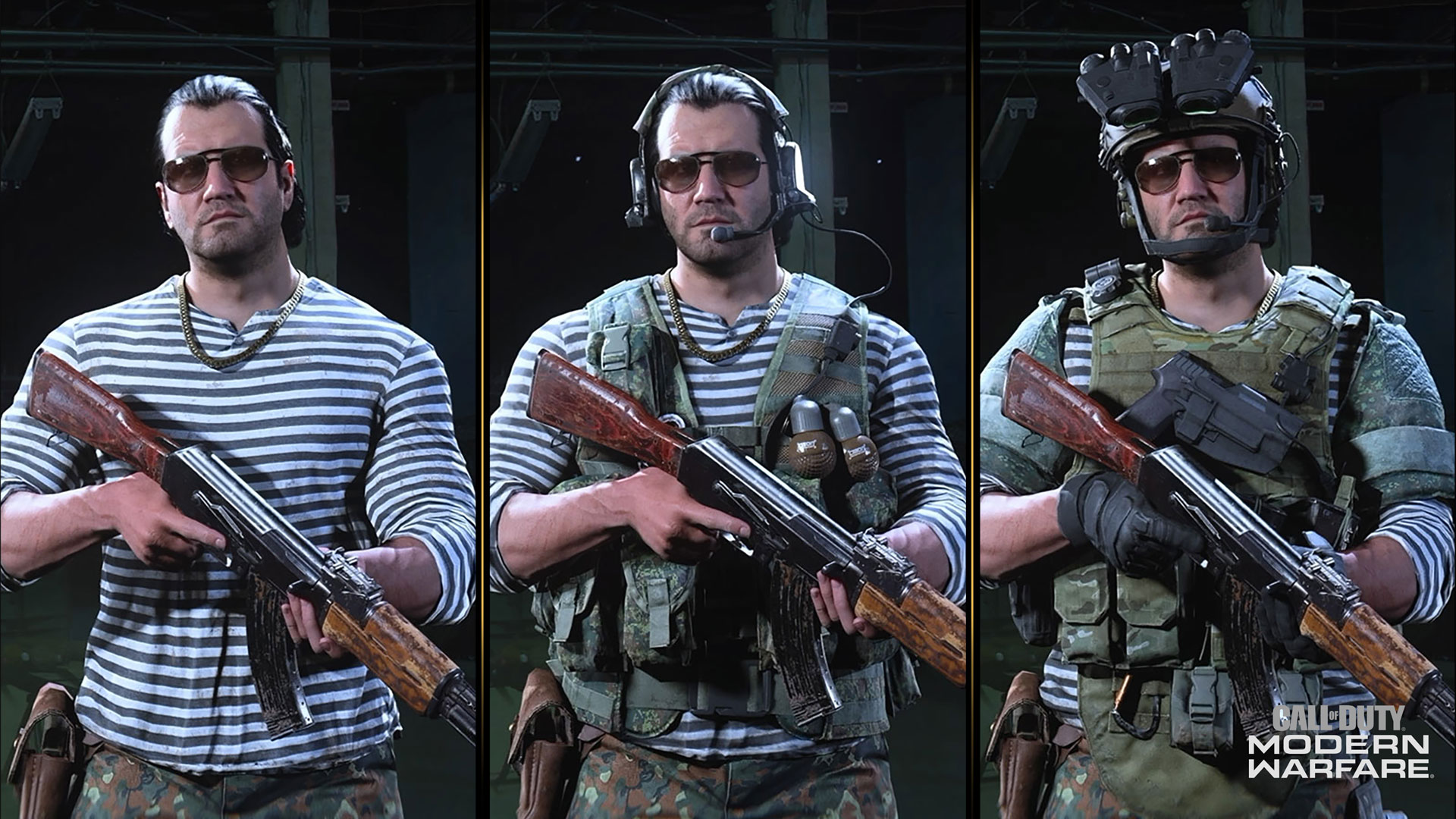 "Nikolai, you've been a bad boy." "From you that's a compliment."
Nikolai is the leader of the Chimera, a PMC within the Allegiance. A long-time friend to Captain Price, Nikolai initially worked with Price, Kamarov, and Kate Laswell to build the Armistice to stop the rise of a new AQ. After the Armisitice collapse, Nikolai now takes the battle in his own hands to stop Zakhaev.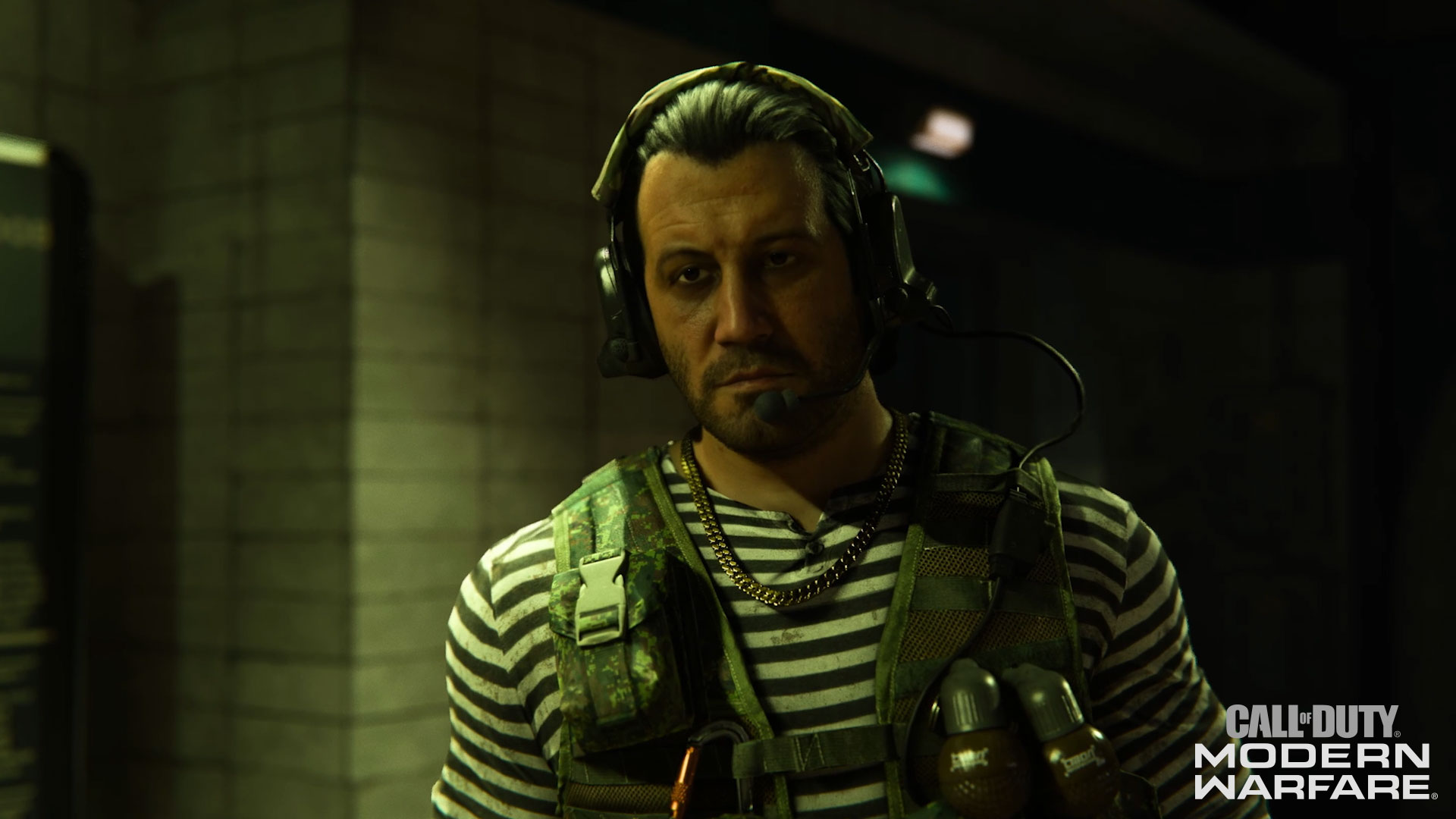 Nikolai is a Russian patriot at heart with a deep love for his country only matched by his love for weaponry. He's known as a fixer and can acquire most anything, anywhere. Despite his murky background, he'll always choose what's right when it counts. Nikolai is unlocked at Tier 100 of the Season Six Battle Pass. Players can complete Operator Missions to earn additional skins for Nikolai and other rewards.
Season 6 will begin on Sept. 29 on PlayStation 4, Xbox One, and PC. Alongside the new content teased in the trailer, there will also be more to come in MP.
Stay tuned for the latest on Season 6.
Warzone players call for "Classic" mode with only Modern Warfare weapons
Many Warzone players feel that Call of Duty's battle royale game could do with a mode that only allows the use of Modern Warfare weapons.
Disgruntled Warzone players want to see the game incorporate a "Classic" mode that goes back to the game's roots, using only CoD: Modern Warfare weapons.
The integration of Black Ops Cold War into Warzone really did change the game and its meta forever. Across Season 1 and Season 2, Warzone's already stellar roster of guns received a massive boost and gave players a lot more options to choose from.
But these extras haven't been to the delight of everyone, as some of them namely Cold War's DMR, Diamattis, and MAC-10 have had a huge impact on Warzone. In response, some players are keen to see a mode that only makes use of the game's original weapons.
It speaks volumes that most loadouts in Warzone Season 2 have featured either one or both of the FFAR and AUG.
Cold War and Warzone use different game engines, meaning that the guns don't translate as well when they make the transition to a different game.
melon_b0y has alluded to this fact and is calling for Raven Software to accommodate frustrated CoD players.
He said, "Without the Cold War weapons, the game would flow a lot smoother and would bring back skill into gunfights, not just who shoots first. Not to mention that without the FFAR and AUG around to compete, the game mode would be more balanced.
I'm not saying completely remove Cold War weapons, but I think a mode without them would greatly improve the fun in Warzone and bring back some nostalgia as well."
It's an interesting concept that should definitely be considered. It certainly does feels like a lifetime ago that Warzone was only populated by Modern Warfare weapons and felt more balanced.
If this became a reality, you'd imagine that it would be supported by many players, and could result in players abandon the normal version of the game.
Image credits: Activision
New CoD: Modern Warfare maps mysteriously removed from game
Although three new maps were added to Modern Warfare's multiplayer following the mid-Season 2 update, two of them were mysteriously removed.
Following the Warzone Season 2 Reloaded update, Modern Warfare received three new maps – Call of Duty 4's Killhouse, Al-Raab Airbase, and Drainage. Now, the two original maps have been removed, but Killhouse still remains.
Although Call of Duty games usually lose the majority of their player base when the next installment of the franchise releases, Black Ops Cold War's joint progression system has given Modern Warfare fans a reason to stay. Even while playing 2019's title, they will continue to increase their rank in Warzone and Cold War.
Modern Warfare's content lifecycle was set to end in November 2020 with the release of Cold War, but as part of Warzone's mid-Season 2 update, Activision treated fans to three new maps: Killhouse, Al-Raab Airbase, and Drainage.
Killhouse was, and still is, available in a 24/7 playlist in Modern Warfare's multiplayer, but Al-Raab and Drainage were only available in private matches. Now, however, Al-Raab and Drainage have been mysteriously removed from the game.
Old-school CoD fans will remember Killhouse well as it made its debut in Call of Duty 4: Modern Warfare but has also been included in CoD Mobile and Modern Warfare Remastered.
This close-range map, inspired by CoD 4's tutorial level, F.N.G, is set in a military training warehouse. Although the map is small, it has plenty of cover and obstacles to navigate between.
You can still jump straight into Killhouse by selecting the "Killhouse 24/7" playlist from the Modern Warfare menu.
The other 6v6 map added in this surprise update was Al-Raab Airbase, but it could only be accessed through Private Matches. This map may also be familiar as it appears to be modeled after the Russian airbase Alex and Farah assault in the campaign mission, Proxy War. This map is relatively larger than CoD's standard 6v6, with plenty of verticality and long lanes to snipe down.
A new Gunfight map, Drainage, was also added to Modern Warfare's Private Matches. Similar to Airbase, Drainage is large for a 2v2 map, but it will also support 3v3 and other small team game modes. A bridge goes over the map as its standout feature, and there's a ton of debris on the ground for players to use as cover.
Infinity Ward never acknowledged the maps being added or taken away, so we don't know if these are the only changes made to Modern Warfare.
We're also still waiting for the Soap Operator Bundle the Sykov pistol to arrive in MW and Warzone.
Image Credit: Activision / CODTracker
New Warzone leak reveals possible Sykov pistol release date
A Warzone date miner has revealed a potential release date for the upcoming dual wield, fully automatic Sykov pistol.
A new leak has revealed a possible release date for Modern Warfare and Warzone's highly anticipated and feared full-auto Sykov pistol, also known as the Makarov.
Players have been waiting to get their hands on new Modern Warfare weapons that are expected to arrive in Warzone soon. After players could find the unreleased Sykov pistol in Plunder, many are looking forward to using it in their loadout.
Warzone data miner TailsDoll553 has revealed potential release dates for several upcoming Warzone and Cold War bundles. The standout piece of information is the release date for the Sparks Operator Bundle, which contains a new Operator and a Blueprint for unreleased full-auto Sykov pistol.
It's highly likely that the weapon will be released along with the Blueprint for it, as Activision has recently done with the R1 Shadowhunter Crossbow and the ZRG 20mm Sniper Rifle.
According to TailsDoll553, Warzone's new pistol is set to release on April 15. They noted that "these could be subjected to change at any time, but these are the most likely dates for the bundles."
Many players expect this new pistol to become the close-range meta when it arrives. The akimbo Diamattis from Black Ops Cold War dominated all point-blank fights for their high fire rate and insane damage output, but the Sykov is set to be even more powerful.
Through the Gunsmith system, it can be customized to be wielded akimbo and made fully automatic with an 80 round mag. This is sure to melt enemies up close and because it's a secondary, you can run it along with the Ghost perk.
As for the other weapons set to be arriving, the CX-9 SMG and Raal LMG, as well as the Soap Operator Bundle, TailsDoll553 said they couldn't find any dates for their release as the date doesn't appear to be in Warzone's files yet.
As this is a leak, there's no guarantee that the Sykov will release on April 15. However, by following our guide, you can try it out early in Modern Warfare's Survival mode.
Image Credit: Activision / COD Tracker