Modern Warfare & Warzone Season 6: Roadmap, Trailer & Update Size
Activision have released the official trailer for Season 6 of Call of Duty: Modern Warfare and Call of Duty: Warzone.
Season 6 begins on Monday, September 28 at 11PM PT / Sept. 29 at 2AM ET on PlayStation 4, Xbox One, and PC.
Season 6 for Modern Warfare & Warzone brings a brand new Subway system in Warzone, new Weapons, two new Operators, and more.
Update Information
PlayStation 4 players can pre-load the new update, version 1.27, now ahead of the start time.
The update for Modern Warfare and Warzone will be the following sizes:
PlayStation 4: 19.3 GB
Xbox One: 22.66 GB
PC: 57 GB (Modern Warfare owners) and 25.5 GB (Warzone only owners)
In addition, for PS4 & Xbox One players there will be an additional compatibility pack needed to play Multiplayer and Special Ops.
PlayStation 4 Compatibility Pack: 7.8 GB
PlayStation 4 Survival Pack: 5.8 GB
Xbox One Compatibility Pack: 8 GB
Xbox One Survival Pack: 5.9 GB
Survival Mode for Modern Warfare available now on PS4 and coming October 1, 2020 to Xbox One and PC.
Let's breakdown what's new in Season 6.
Season 6 Roadmap & Content:
This all is just the beginning of what's scheduled to drop during this thrilling season of content, as game modes, bundles, Trials, and other tricks and treats are primed for weeks to come in Modern Warfare and Warzone.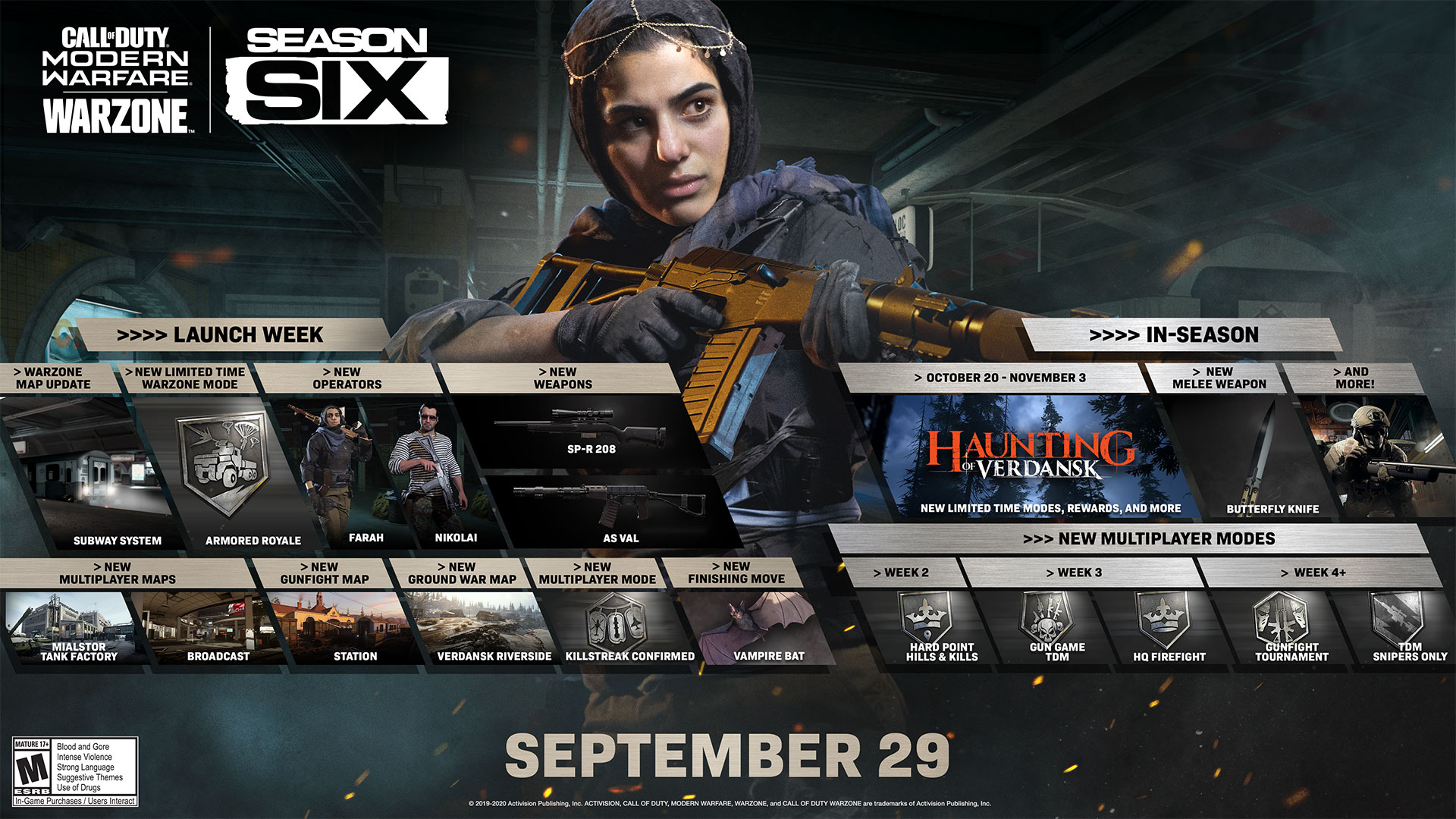 Now that the surface-level details for Season Six are out; this is what all Operators need to know about this season's content in-depth: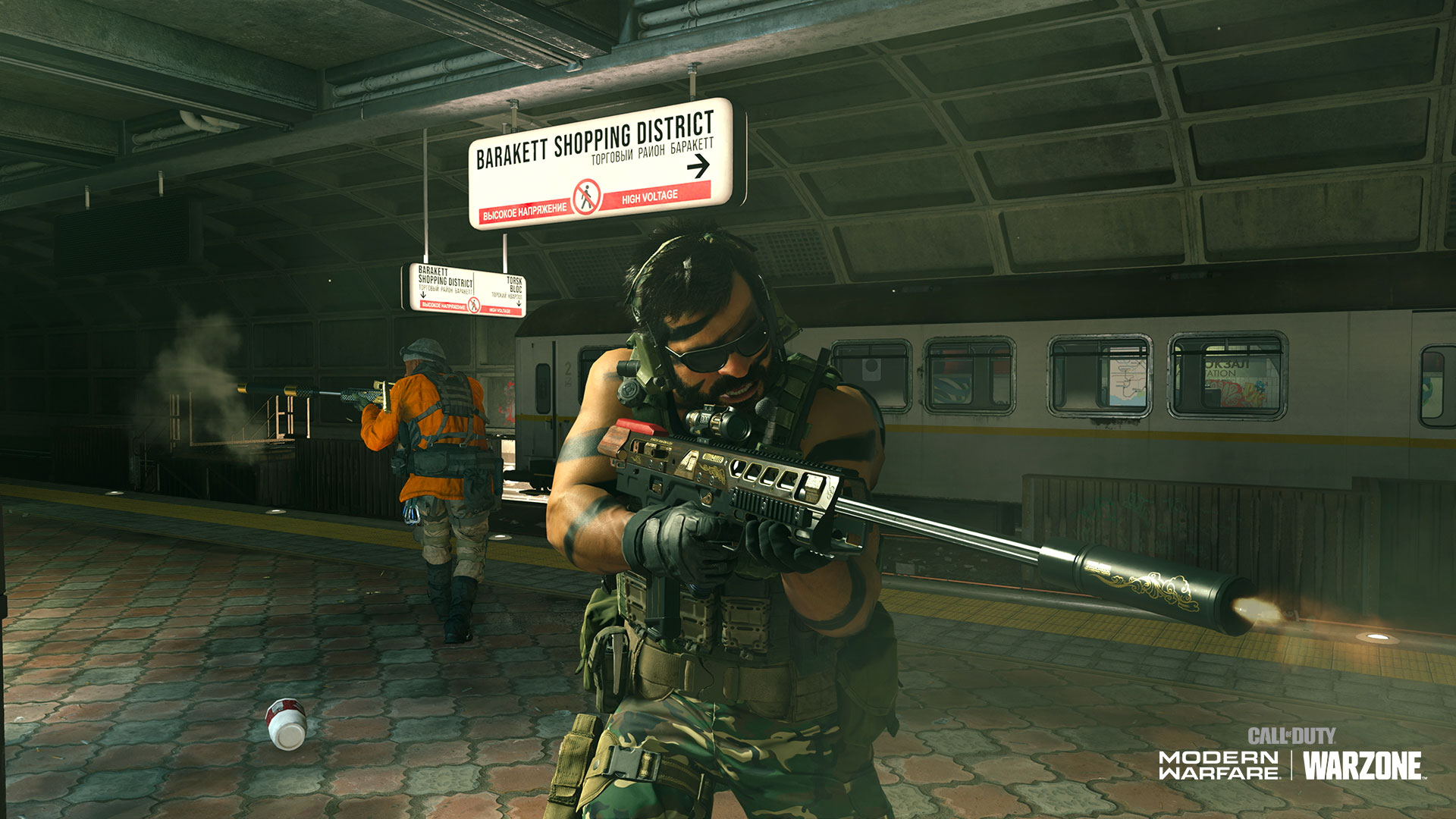 Warzone Content
Next Stop: Verdansk – Subway Fast Travel System
Get around the Warzone in a flash with the recently opened subway system, known as the "Metro" in-game. This dynamic fast travel system combines existing points of interest with new transportation stations for a high risk, high reward movement option within Verdansk.
At one of a number of open Metro stations around the city, squads can move underground via staircases to find potential item spawns all the way to that station's platform. Once there, squads can catch a ride on a subway train, which will whisk them off to the next station in seconds.
Despite its "retro" interior, this subway system boasts incredible safety standards; it will not travel to a station that falls outside the safe area during Battle Royale matches, nor move a single inch if there is any conflict aboard its cars.
Otherwise, fighting in and around the station is fair game, making these new and updated locales prime spots for ambushes.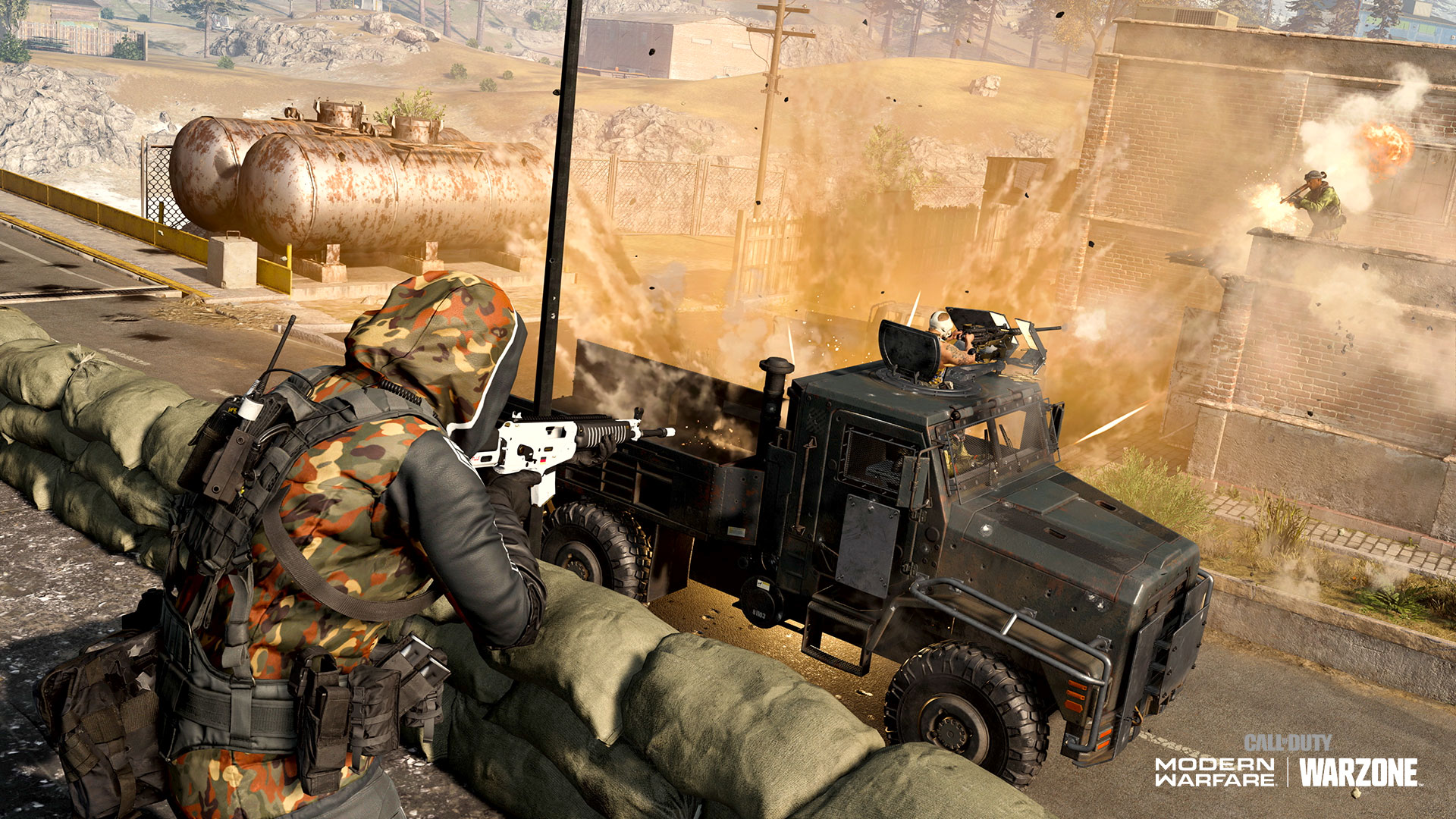 A New Mode, New Weapon Rotation Coming to Warzone
Armored Royale: This fast-paced, high action Battle Royale variant gives every squad an armored Cargo Truck, complete with a turret and plenty of armor plating. Squad members can respawn if their truck is still in one piece, but once that squad's vehicle disappears, so does their ability to return to the fight. The last squad standing wins, regardless of whether their truck just rolled out of a repair shop or has its parts scattered around greater Verdansk.
Weapon Rotation: Verdansk received a new shipment of weaponry that's now scattered around the map on the ground or in Supply Boxes. A combination of familiar armaments and new blueprints will be a part of this more streamlined Season Six weapon rotation, which includes six Common, 10 Uncommon, 13 Rare, 18 Epic and 24 Legendary variants.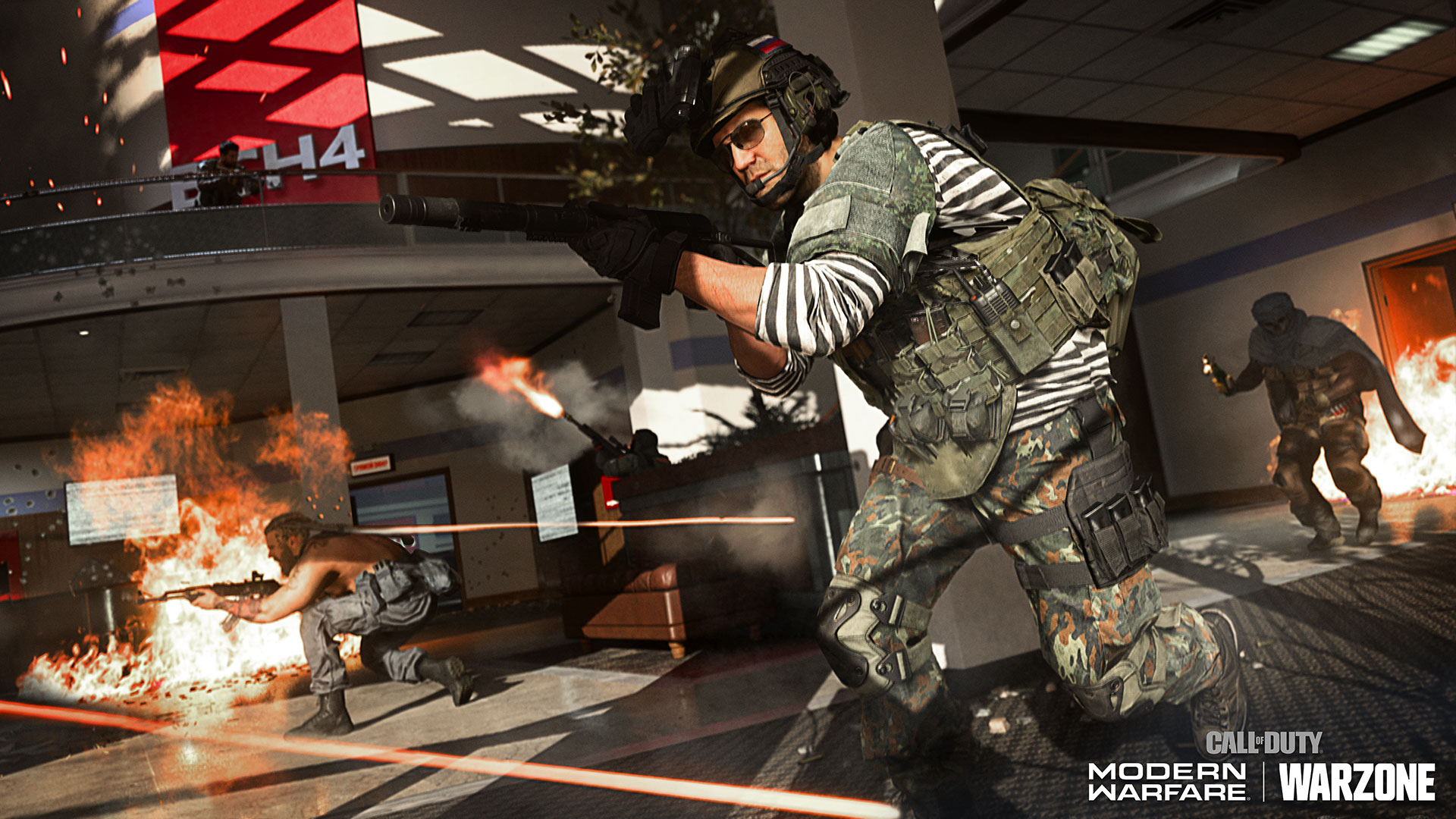 Modern Warfare Content: New Maps, Modes, and More
Four Free Multiplayer Maps to Cover All Sizes of Combat
If you own the full version of Modern Warfare, there is a new map for every size of Multiplayer engagement to explore and master. They all come together to bring a full set of diverse locales, all of which are ready to host frenetic, combat-rich battles across Multiplayer: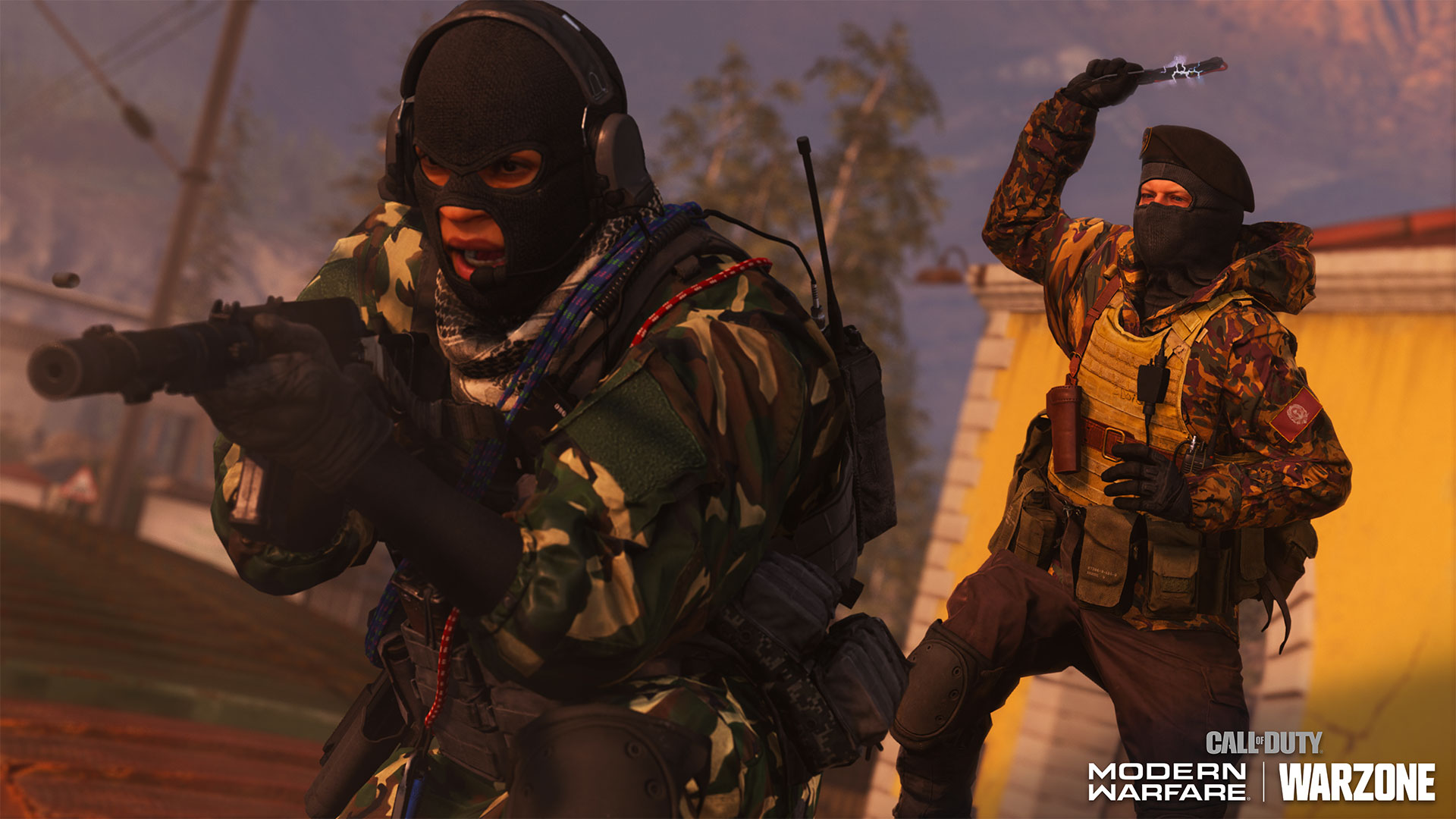 Station – Gunfight: A picturesque rural Kastovia train station serves as the backdrop to the latest Gunfight arena. Operators will want to use the station's exterior and abandoned military cargo trains as part of a winning strategy. Like other maps of its size, Station has some quirks beyond its simplistic design, beckoning true Gunfight masters to uncover jump spots and tactical angles that may help them crush the opposition. Every top of the boxcars and passenger car can be climbed on top of, which give superior verticality at the cost of being essentially exposed on all sides. Other objects, such as crates, containers, and even tank parts, can also be used to gain a height advantage or just be used as cover.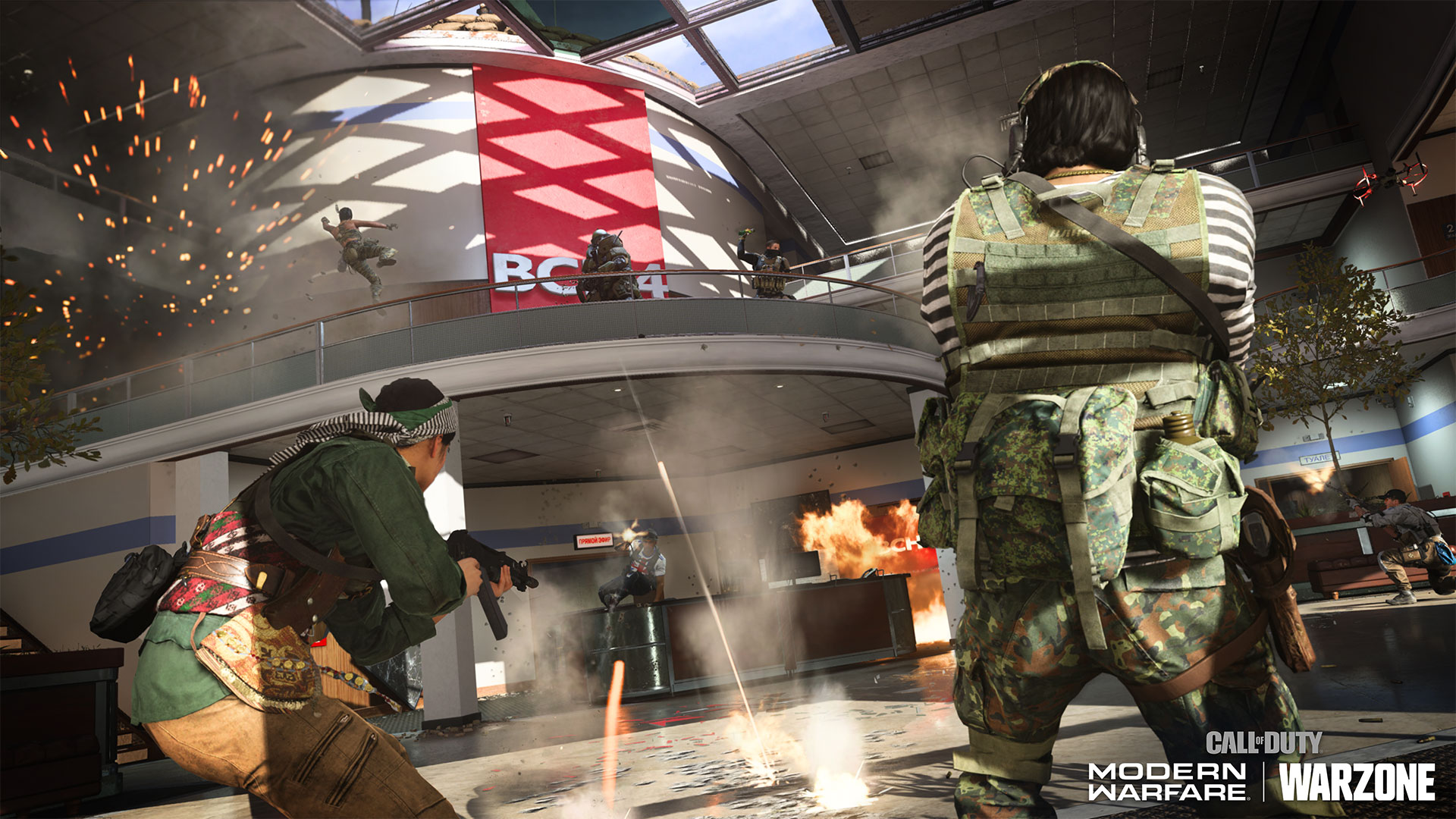 Broadcast – Core Modes (6v6): Veterans of the franchise: welcome back to Broadcast. Since its cameo in Verdansk within the BCH TV Station zone, this large Multiplayer map introduced in Call of Duty 4: Modern Warfare now has a primetime slot in Season Six. Whether you experienced its first iteration back in 2007, in a remastered version since, or within Warzone, expect to drop into familiar territory when infiltrating this recently abandoned communications center. From the atrium and massive newsroom, to the station's balcony and nearby office buildings, this map could cater to serious CQB play through numerous tight corridors. Meanwhile, those using assault rifles, LMGs, marksman rifles, or sniper rifles can counterplay SMGs and shotguns with use of various sightlines and the limited, yet still viable, verticality on offer.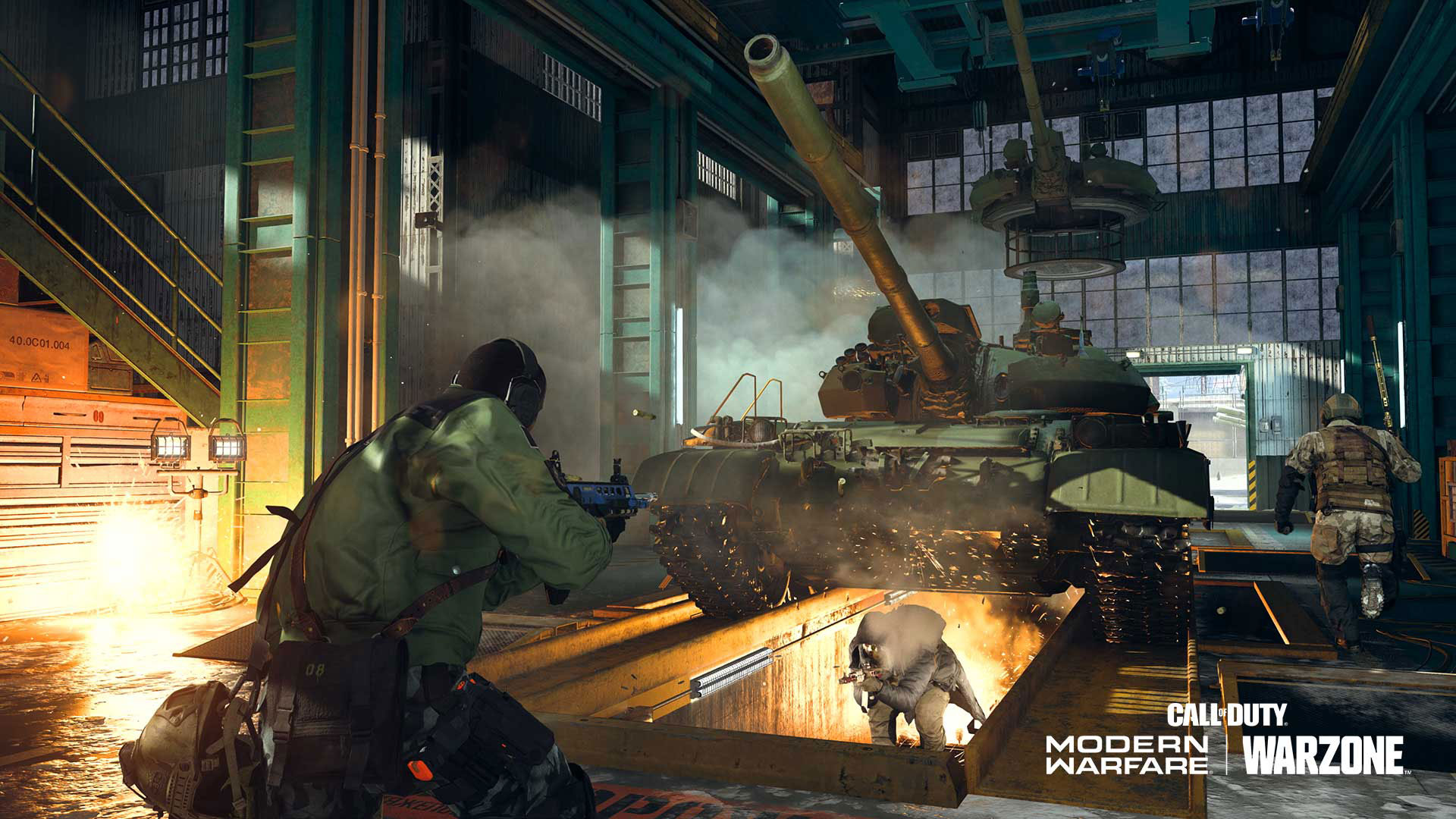 Mialstor Tank Factory – Core Modes (6v6 and 10v10): The larger of the two core Multiplayer maps, Mialstor Tank Factory is built for both 6v6 and 10v10 play, changing its playable dimensions depending on the size of the lobby. For either skirmish size, expect a mix of indoor and outdoor combat zones with two large buildings – the eponymous tank factory and a warehouse – being the map's central point of conflict due to sheer surface area and accessible rooftops. Other areas to explore include an abandoned workshop, skybridge, scrapyard, shipping area and residential zone, with some parts of the map sectioned off if it is being used for 6v6 combat. This map, in either form, caters to all playstyles, but the building's rooftops and surrounding snowy streets give preference to long-range weaponry. Those who want to use a CQB weapon may want to stick indoors, or use cover such as snowbanks, crates, and vehicles on the outside to avoid getting caught outside their gun's effective range.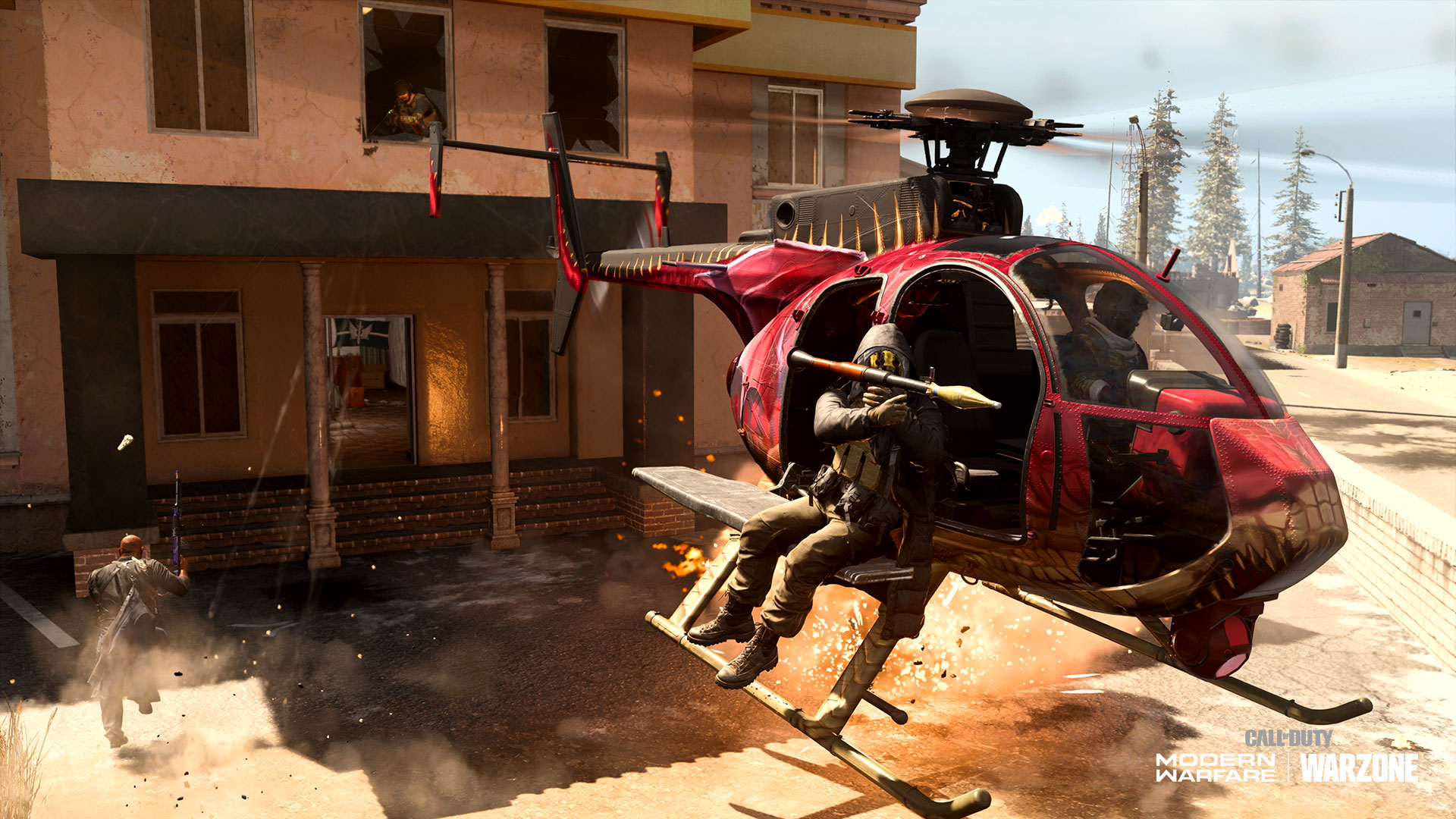 Verdansk Riverside – Ground War: A once-unlabeled landmark on the in-game Tac Map, Verdansk Riverside is a suburb that lies across the frozen Gora River from the Verdansk International Airport, with its northern border defined by cliffs that eventually lead to the Arklov Peak Military Base. At one point, this sleepy village was taken over by El Traficante, a smuggler that Armistice tracked down through intel gathered here during Operation Harbinger. This area has a few modest two-story homes, some shacks and garages, a pharmacy, school, a public house chain restaurant, and a small construction project that seems to have no end date in sight. Using available vehicles, squads will navigate within and around this village, as the streets themselves may turn into no man's land shortly after infiltration. Most buildings will act as cover from heavy machinery, or as a mounting and overlook point for those using long-range weaponry. CQB operators may find it better to clear individual structures out one-by-one or use walls and natural cover to avoid long sightlines and vehicle traffic.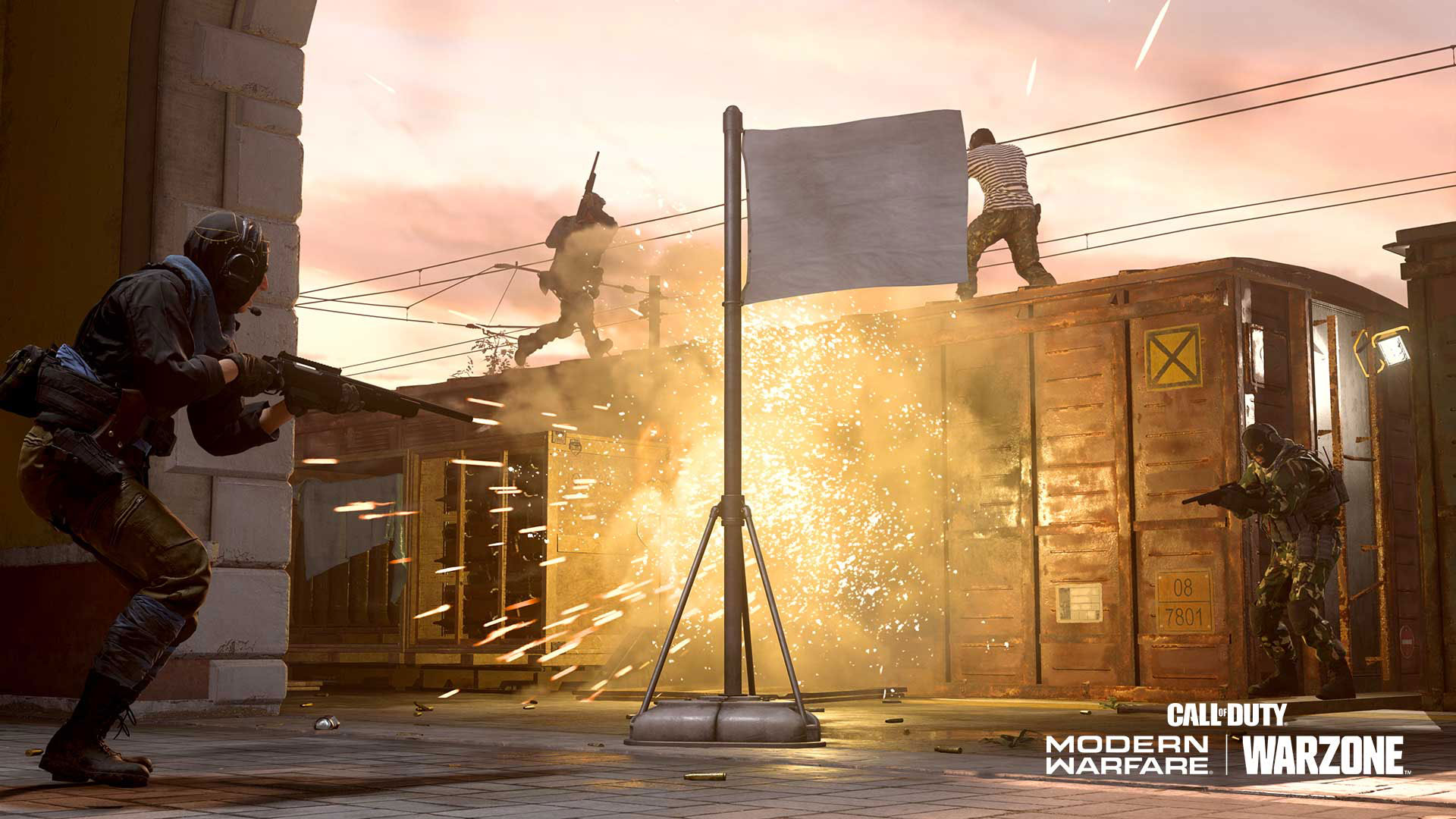 New Modes, Trials, and Challenges
Killstreak Confirmed: This Kill Confirmed variant comes charging in with multiple changes concerning Killstreaks: These can only be earned by collecting enemy dog tags. However, your streak won't reset on death, so you'll want to rush for tags as fast as possible to earn your Killstreaks. Trying to stay alive? Unlike traditional game modes, Killstreak Confirmed also allows players to "wrap" Killstreaks, making it possible to earn the same Killstreak (like the UAV or Cluster Strike) multiple times in one life. The team that collects the target number of dog tags – in spite of the inevitable barrage of Killstreaks – wins the match.
Gun Game TDM: As the name states, this mode combines the random weapon assortment of Gun Game with Team Deathmatch. Pick your loadouts for perks and equipment, then get ready to use whatever is handed out to take down the opposition. Each kill with a given weapon cycles you through a predetermined list of weaponry all the way to a Combat Knife, where one melee takedown with it resets the cycle back to the starting weapon. First team to the target kill count wins the match.
HQ: Firefight: This twist on Headquarters awards team score for both holding the objective and earning kills, almost like a Team Deathmatch. This allows teams to try to catch back up on score between HQ objectives. After a team captures an HQ, respawns are disabled until the enemy team neutralizes it. Hold down the objective and defend it from enemy players to maximize score. First team to the target score wins the match.
Hardpoint: Hills and Kills: Similar to HQ: Firefight, this mode awards team score for playing the objective – holding hills – as well as earning kills. With respawns enabled, this mode could turn into a pure deathmatch, a tactical objective game, or a chaotic mix between the two. First team to the target score wins the match.
Nine Trials to Explore: Rank up this season to earn Trial Tickets, or use tickets left over from prior seasons, and turn them into XP completing a fresh set of challenges. Whether it's tearing up waves of enemies in either new Juggernaut Trial, cutting corners in the Quad or Helicopter Race, or just taking a Free Roam, these unique side missions add even more variety to over two dozen existing experiences.
Earn Free Items, Blueprints Through Season Six Missions and Challenges: Whether you're playing Multiplayer or Warzone, the Challenges tab allows you to easily tailor your progression through the Season's Ranks whether you're focusing on Daily, Weekly, or Mission Challenges. Be sure to check out this tab to see what the seasonal Missions and their rewards are. The XP rewarded through all challenges, including a new set of Officer Challenge ribbons, will aid in maxing out your Officer Rank and earning this season's max rank blueprint reward.
Season 6 Trailer
SOURCE: Activision
How to fix Call of Duty: Warzone Dev Error 6034
If 'Dev Error 6034' is preventing you from playing Warzone, follow this simple guide to drop back into Verdansk in no time.
While Warzone Season 1 has seen a plethora of game-breaking exploits and bugs, one issue is preventing PC gamers from playing the battle royale altogether. Here's how to fix the Dev Error 6034 issue.
Black Ops Cold War x Warzone Season 1 got off to a shaky start with the overpowered DMR 14, pay-to-win MAC-10 blueprint, as well as invisibility exploits and the return of stim glitches. These problems have now been fixed, but further issues have plagued CoD fans.
Xbox players saw the return of the 'Blackout Trial Has Ended' screen, which Charlie Intel has covered a fix for, but 'Dev Error 6034' prevents PC players from playing Warzone and Modern Warfare.
The 'Dev Error 6034' bug first appeared in Modern Warfare shortly after launch, and because Warzone is connected to MW, battle royale players have encountered it too. If this frustrating error is preventing you from dropping into Verdansk, here's how to fix it.
How to fix Dev Error 6034
It's believed that Dev Error 6034 happens when Modern Warfare files become corrupted or unreadable. It sounds scary, but the fix is really quite simple.
A clean reinstall of the game is known to fix the issue, but there's a much quicker solution. What you have to do is locate specific files in the Modern Warfare folder, delete them, then run a Scan and Repair which will replace the files with the correct versions.
The problem with PC gaming is solving errors like this can be daunting; nobody wants to go into the guts of their game and mess with files. Don't worry, to make this as stress-free as possible, follow our simple walkthrough below.
Open the Modern Warfare or Warzone installation folder
Locate and delete the following files:
.patch.result
.product
vivoxsdk_x64.dll
Launcher.db
Modern Warfare Launcher.exe
After these files have been deleted, open Battle.net and run Scan and Repair on Modern Warfare/Warzone. It can be found through the 'Options' dropdown when the game is selected. These deleted files will now be replaced with working ones, and you can play Warzone again.
To prevent this problem from returning, make sure that Warzone downloads are uninterrupted. Leave your PC on until the download is complete, and avoid pausing and resuming the download when possible.
Image Credits: Activision / u/–SMHK–
Call of Duty player uses musical instruments as a controller
Call of Duty player, DeanoBeano, plays the game with various musical instruments. We had the opportunity to have a brief Q&A with him.
A Call of Duty player has discovered how to use musical instruments as a controller and has even killed enemy players with an assortment of different instruments.
Call of Duty is a game traditionally played with a mouse and keyboard or controller, but not for player DeanoBeano. Deano instead opts to play his Call of Duty games with musical instruments, such as drums, a recorder, and even bongos.
He posts these hilarious highlights to his Reddit and Twitter pages, going viral each time he posts his impressive clips.
You can see one of his most popular clips below, where he manages to snipe a player in Modern Warfare, while using the drums.
DeanoBeano is clearly a one of a kind player, so we managed to get in contact with him and sit him down for a Q&A, where he details how he's able to play the game with instruments, how he started, and more.
Q: How do you manage to get instruments to work as remotes?
Deano: I use instruments that I plug in to convert midi signals to keyboard commands, and acoustic instruments I control using pitch to midi, then midi to keyboard commands. The bongos were actually a controller from the GameCube games Donkey Konga and Donkey Kong Bongo Bash. (referring to the above clip)
CI: Can you explain Midi to our readers?
Deano: Midi is a signal that electric instruments send to computers and other instruments and devices that control sound to connect with each other.
Q: What originally gave you the idea to play Call of Duty with instruments?
Deano: I started drumming to gaming montages live on twitch about a year ago, so there was always an ongoing joke that I actually hit the clips with my drums.
Eventually, in August I figured out how to hook up my drums as a controller and after I started doing that, I figured it would be fun to try other instruments and odd controllers too.
Q: What are your future plans? Any new instruments you want to try?
Deano: My plan is to keep making Cold War multiplayer as fun as I can. Playing with a normal controller (especially solo) can be really tiring because of SBMM. I'm always looking at finding new ways to play the game, and I plan on bringing this to other games too. I'll be using some new instruments and controllers soon.
Q: What's your favorite instrument to play in games?
Deano: The recorder is my favorite instrument to play with at the moment. It makes the game pretty challenging but every kill and clip I get with it feels so rewarding.
Q: Do you actually play any musical instruments?
Deano: I do! I started with piano when I was a kid and later on picked up drums and got a Bachelor's degree in music on drums. I play a little bit of trumpet (and recorder I guess haha) but not much.
That's the end of our interview with Deano. To see more of his content, you can follow him on Twitter and watch his Twitch streams, where he appears to be most active. He also occasionally posts highlights of his streams to his YouTube channel.
How to play TikTok's viral custom Call of Duty Gun Game mode
Don't miss out on the new viral TikTok Gun Game sensation in CoD: Modern Warfare and here's how you can play the custom mode too.
A fascinating new variation of Gun Game has been created and gone viral on TikTok. The Call of Duty: Modern Warfare custom mode has been revealed and we have these crazy settings for you to try out yourself.
It's a testament to the longevity of Gun Game that gamers can still find ways to make an already legendary game mode even better.
The simplicity of Gun Game is what makes it so addictive and keeps you coming back for more. Well, with this new bespoke set of rules you can now make the mode even deeper and infinitely more stressful.
Custom TikTok Gun Game mode in CoD
From the balanced and equal footing you all start out on to the skill needed to get a kill with every weapon, Gun Game is such a simple concept that never gets old.
Each player starts off with the same weapon and attachments and every time you achieve a kill with your random weapon, you advance to the next weapon. This continues until one player has gotten a kill with every weapon, but if you get knifed, you go back a weapon.
But one of its biggest assets is the fear and dread it can instill in you with the thought of being knifed. Gun Game is all about momentum and so often you'll have one person surge to double-digits in no time at all, and someone languishing on the starting weapon.
Add in melee kills that can set you back a weapon and the pressure is real.
This takes us to TikTok user thedillygang who has imposed his creation on the Call of Duty community that he calls "Blood Pressure".
The aptly-named Gun Game creation warrants its name because it will affect your biology, it will sternly test your friendships and relationships, and probably the strudiness of your controller.
Gun Game "Blood Pressure" variation in Modern Warfare
Scroll to "Private Match
Then go to Trials & GameBattles at the bottom of Modern Warfare's Multiplayer options
Select Custom Game
Make your way to Game Setup
Choose a map
Set mode to Gun Game – it can be found in Alternate Modes
Go to Game in Game Rules and set the Time Limit to Unlimited
Go to Player in Game Rules and set Max Health to 300 and Health Regeneration to Very Slow
Go to Advanced in Game Rules and set Setbacks to 5 Weapons
Select Option and make sure you save the mode for future use
Play it and try not to throw your controller
Let's be honest, if you're playing this chaotic mode with your friends then it's inevitable you're all going to be trying to knife each other. So let's reserve the violence for the video game, and enjoy this evil mode.
This can only be played in Modern Warfare at the moment due to the fact that Black Ops Cold War hasn't added Gun Game yet. But when BOCW does indeed get the mode, then be sure to try Blood Pressure out.
Image credits: Activision Blizzard