Details on progression and cosmetics in Call of Duty: Mobile revealed
In new Activision Blog post, the company has provided an update as the launch of Call of Duty: Mobile draws closer.
The new Call of Duty: Mobile game launches worldwide on iOS and Android on October 1.
Here's the full details on cosmetics, progression, supply drop, currencies, and more:
Activision Games Blog (AGB): How does ranking up work in Call of Duty: Mobile?

Chris Plummer (CP): We put a lot of thought and testing into our progression system in Call of Duty: Mobile. We looked at how gamers like to play on mobile, and also what our Call of Duty fans are familiar with. Leveling up works differently in Call of Duty: Mobile in that ranks are associated with your progress in ranked play. You start at Rookie rank and progress all the way up to Legendary. Players will earn rank points for each ranked match, based not only on whether their team wins or loses a match, but also their individual performance. And of course, players will earn awesome rewards as they progress through the ranks.
AGB: How did the team approach the philosophy of progression, especially for mobile players?
CP: The experience should feel familiar to Call of Duty players in that certain items in the game can only be earned through leveling up your player level which occurs by just playing the game. These items include weapons of different tiers, scorestreaks, loadout unlocks, grenades, and perks.
Your weapons are leveled up by using them in matches, but you can speed up leveling by using weapon XP cards. As you level up your weapon, you will unlock weapon attachments as well as a weapon perk for all weapons of rare or higher tier.
Early on, player progression will unlock the different weapon classes. As they progress, players will be rewarded with higher rarity weapons that provide unique cosmetic options including those with perks for personalizing your loadout.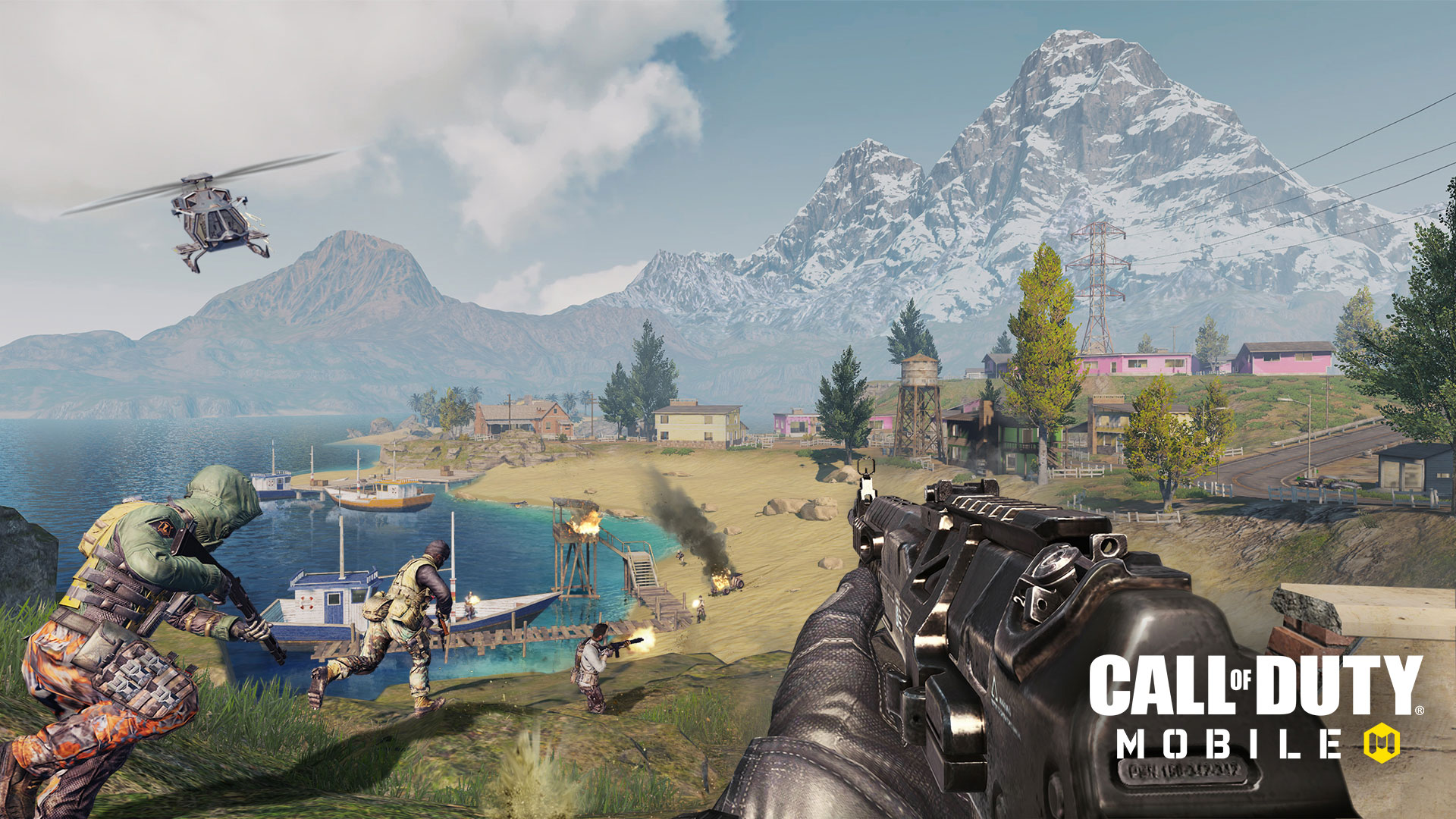 AGB: Is progression consistent across the game?
CP: Playing either Multiplayer or Battle Royale will both contribute to your player level, so you're able to carry over your progress no matter what you're in the mood to play. Most cosmetic content can be used in both MP and BR, (including character skins, weapon skins and emotes), but each game mode will also have some content suited for that mode (example: specific weapons unique to MP or parachutes which are unique to BR).
AGB: What types of things/items can I acquire in the game?
CP: In Call of Duty: Mobile, you will earn a variety of rewards just by playing the game, through player leveling as well as through the free Battle Pass track. A big part of the game is personalizing your experience and your loadouts the way you want to. Items you can acquire include weapons (and weapon skins/camos associated each weapon), character outfits, melee skins, grenade skins, backpack skins, emotes, sprays, helicopter skins, vehicle skins, parachute skins, Glider skins and weapon XP Cards.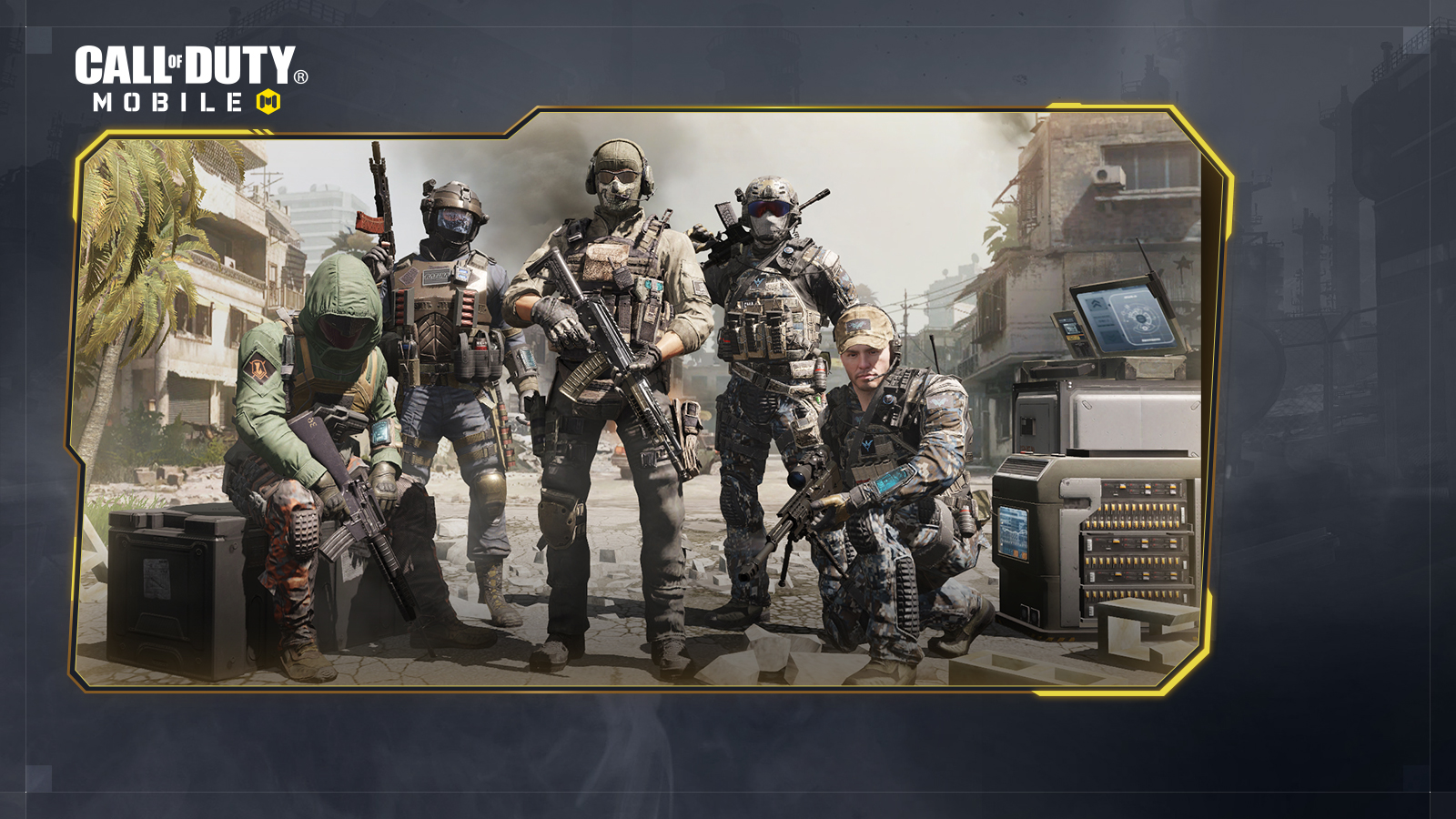 AGB: Can players purchase items in the game?
CP: There is a ton of free content you'll earn simply by playing the game. Call of Duty: Mobile features a Battle Pass, which works similarly to other mobile games in the genre. There is a free track to the Battle Pass with lots of items to unlock, and more rewards are available by purchasing the premium Battle Pass that unlocks an additional track. You can also purchase a "tier upgrade" in the premium Battle Pass to progress to the next tier to unlock everything within it immediately. It's a unified Battle Pass across modes, so both Multiplayer and Battle Royale have Battle Pass tasks that contribute progress to it. Players can purchase certain content directly through the store a la carte as well, or purchase weapon experience cards to speed up the progression of leveling weapons and unlocking attachments. These cards are earned by playing the game as well.
AGB: What types of currencies are in the game, and how do they work?
CP: As you're playing Call of Duty: Mobile, you're always earning. There are two types of currency in the game:
Credits: Credits are only earned through playing the game and can be used to purchase items in the store. Players earn credits on a regular basis from logging in, playtime, in-game events and through the free Battle Pass.
CoD points: Players can purchase CoD points to purchase tier skips in the Battle Pass, items in the store or the premium Battle Pass.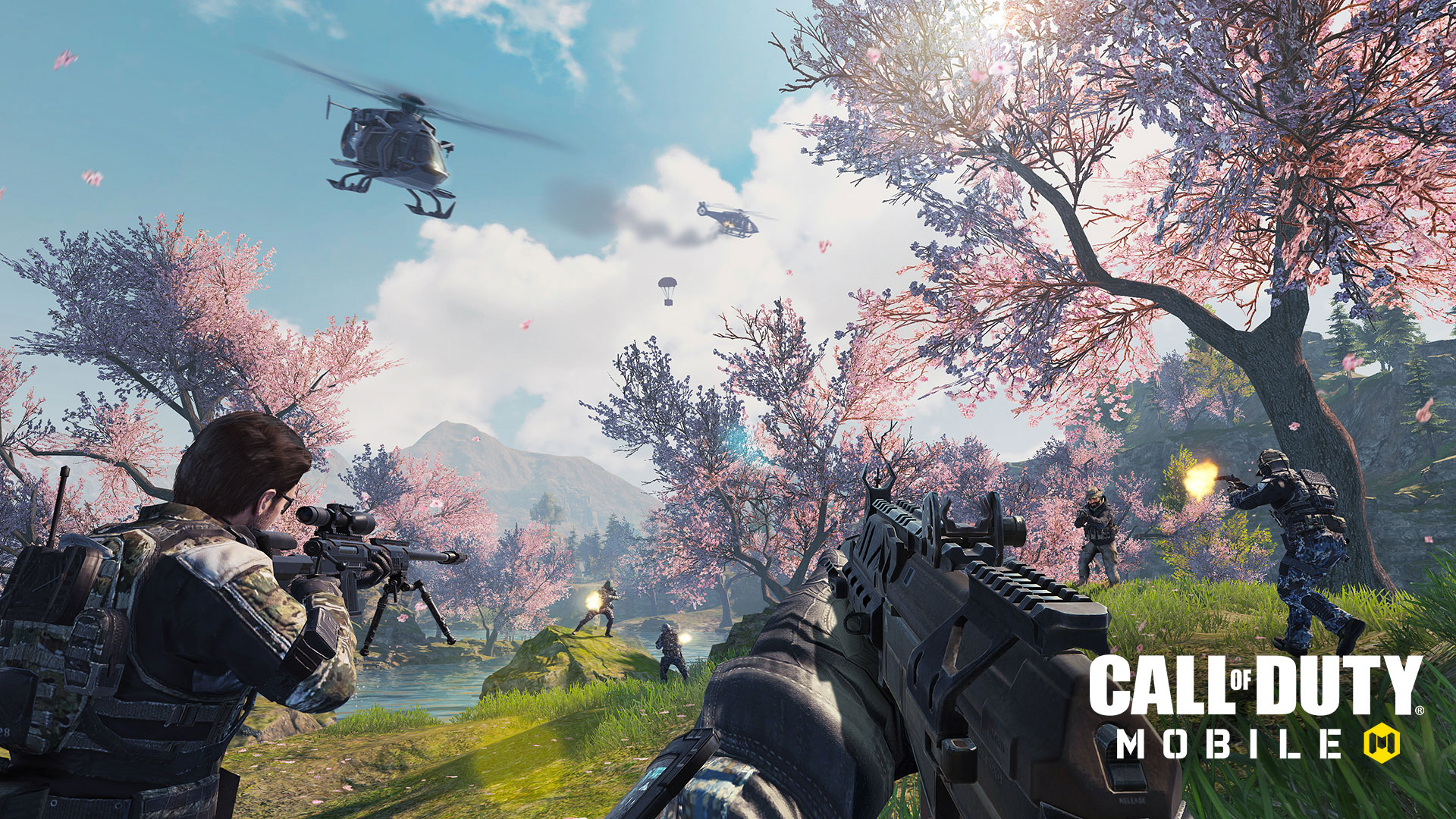 AGB: Are there supply drops in the game? How do they work?
CP: We are looking at ways to give players even more ways to engage with the content. In the coming weeks, we will begin to roll out supply drops that our Call of Duty community is familiar with in two forms:
Daily Supply Drop: A daily reward package that is given out free to all players that contains a wide set of rewards.
Premium Supply Drop: These include higher rarity items, and they are earned gradually through active play.
The top prizes for the premium supply drop are epic weapons with top-notch cosmetics compared to lower rarity items. Premium supply drops can also be purchased with CoD points.
AGB: Can I play Call of Duty: Mobile for free?
CP: Absolutely. When the game launches worldwide, you'll be able to download and play the full game for free, and you will earn plenty of rewards without purchasing anything through player leveling as well as through the free Battle Pass track. These progression tracks will reward the player with a wide variety of weapons and cosmetics.
Thank you, Chris! The soft launch is now live in Canada and Australia for Android, and available imminently for iOS!
Pre-Registration is Open
Pre-registration for Call of Duty: Mobile is now open in select regions, including North America, South America, Europe, and other territories. Sign up and pre-register for Call of Duty: Mobile on Android and iOS at www.callofduty.com/mobile to receive all the latest game updates, information, and access to the soft launch in supported regions.
Call Of Duty Mobile: Best Loadout for the AGR 556 SMG
The AGR 556 is a formidable SMG in CoD Mobile. Here's the best loadout for it.
You have plenty of SMGs available to you in Call Of Duty Mobile. The AGR 556 is an incredible gun because of its short-range and medium-range combat capabilities. Here is the best loadout that you can assemble for it.
Call of Duty Mobile has a wide assortment of weapons for you to choose from. If you're up for rushing into close combat, then you can't do better than SMGs. They offer better mobility and speed than Assault Rifles, so they're the ideal choice.
The AGR 556 is a reliable SMG that you obtain at Tier 21 on the Season 12 Battle Pass. This fully automatic submachine gun can deal damage with a high rate of fire and low recoil. However, there is definitely room for improvement, and certain attachments will help with that.
Best AGR 556 Loadout
Barrel: MIP Light Barrel (Short)
Muzzle: Monolithic Suppressor
Ammunition: 60 Round 5.56mm Drum
Laser: OWC Laser – Tactical
Underbarrel: Strike Foregrip
Rear Grip: Granulated Grip Tape
The AGR 556 allows for a lot of mobility and has great range for an SMG. The only aspect that needs some tuning is the DPS, so we've prepared a loadout that prioritizes dishing out damage with minimal loss of movement Speed.
You can give the DPS a boost with the 60 Round 5.56 Drum magazine, while the Monolithic Suppressor will increase the Damage range at the cost of slightly reduced accuracy. The Strike Foregrip makes up for that and adds improved vertical recoil control to the SMG.
Combine this with the MIP Light Barrel (Short), and you'll make up for the movement speed that you lost due to the Underbarrel. This way, you won't get mowed down while running and gunning.
The Granulated Grip Tape will help further reduce bullet spread and the OWC Tactical Laser will allow you to aim down sights from a moderate distance. This makes it so that you don't really need a scope or sight – especially since you'll spend most of your time moving quickly during close combat.
Plus, the AGR 556's iron sights already have you covered in that regard.
Best AGR 556 Perks
Now that the weapon is primed for dealing high DPS, you need also to prioritize movement speed. Along with the MIP Light Barrel, you should equip The Lightweight perk. This will give a 10% boost to your sprinting speed so that you're harder to hit.
You can reduce the chances of foes hearing your movement by equipping The Dead Silence perk. If you still manage to take a hit, then The Toughness perk should help a bit by reducing the aim punch.
That sums up all you need to do to make the AGR 556 an ideal choice for close combat in Call of Duty Mobile. Get out there and drop some high-kill games with it!
Call of Duty nominated for multiple awards at 2020 Game Awards
Modern Warfare, Warzone, and CoD Mobile have been nominated for multiple awards in The Game Awards 2020.
Modern Warfare, Warzone, and CoD Mobile have been nominated for multiple awards in The Game Awards 2020.
The Game Awards is one of the internet's largest live stream events. Reaching nearly 50 million viewers in 2019, the 2020 show is set for December 10.
In 2019, Modern Warfare won the Game Award for Sound Design, and Call of Duty Mobile won Best Mobile Game. Modern Warfare and CoD: Mobile have been nominated again, with Warzone up for two awards.
Voting is now open on TheGameAwards.com, so check out what categories Call of Duty has been nominated for.
Nominations
Modern Warfare & the CDL
Modern Warfare has been nominated for Best Esports game following the CDL 2020 in which Dallas Empire took the title, beating Atlanta FaZe 5-1. For winning the title, they have been nominated for Best Esports Team of the year.
Dallas Empire players Ian 'Crimsix' Porter and Anthony 'Shotzzy' Cuevas-Castro have been nominated for Best Esports Player.
The Call of Duty League Championship 2020 has also been nominated for Best Esports Event.
Warzone
Warzone, which launched in March 2020, has been nominated for two awards.
Call of Duty's new battle royale took the world by storm, being one of the biggest battle royale games this year. Due to its success, it has been nominated for Best Multiplayer, going against internet icons such as Fall Guys and Among Us.
With its live-service model and regular updates, Warzone has also been nominated for Best Ongoing Game. The game will integrate with Black Ops Cold War in December, continuing its live-service model.
Call of Duty Mobile
After winning Best Mobile Game in 2019, CoD Mobile has again been nominated for Best Mobile game again. With regular updates and seasons, and many fan-favorite Call of Duty maps and weapons, CoD Mobile has established a loyal fanbase.
To vote for your favorite games from 2020, log in to TheGameAwards.com.
Source: The Game Awards
CoD Mobile 'Knights Divided' event: date, content, more
Season 12 of Call of Duty: Mobile launched last week and with it comes the new season event 'Knights Divided.'
Going Dark, the 12th season of CoD Mobile, has brought Captain Price, Hackney Yard, and Night Mode. It was announced that further into the season a new event called 'Knights Divided' would arrive.
With Going Dark now underway, Call of Duty Mobile has announced the launch date for the Knights Divided event.
Knights Divided
The Knights Divided Event will begin at at 4pm Pacific Time/ 7pm Eastern time.
Players must pick to fight for either the Red or Blue team in the primary event of the season.
This competitive event will have players "choose a side and crush the opposition in a race to conquer new territory and earn rewards in the process."
While playing Knights Divided, players can "earn and equip a special weapon set for a bonus modifier" to further boost their efforts. There are also "special rewards in store for the winning teams and top contributors for either side."
Content that will be awarded in Knights Divided has been leaked. Twitter account Call of Duty Mobile News shared images of the rewards expected to be in the game.
Leaks show that players can earn colored weapon skins, operator skins, charms and more.
Leaks have also indicated that players will have to select either a Red or Blue award for playing the event. It's likely that the reward color will correspond to players' chosen team.
Source: Call of Duty Blog