RUMOR: Call of Duty: Warzone to see map revamp
According to a new report from VGC outlet, which has accurately leaked information on the Call of Duty franchise, the new bunker teasers that users have found in Call of Duty: Warzone are being built in a way that will trigger some sort of a map revamp for the game.
With the newest update that released this week for Modern Warfare and Warzone, users have found key cards to access a variety of Bunkers in the Warzone world. In those bunkers, users have found nuclear warheads, screens showcasing a variety of unknown points, new weapons, and more.
VGC says that they have been told this nuclear warhead teaser is going to lead to a map revamp of sorts, similar to how Fortnite revamped their maps.
It's likely that the nuclear warhead discovered under Warzone's map will be used to trigger a map revamp, VGC was told, similar to how Fortnite used an in-game event to transition to Chapter 2.
VGC, alongside Eurogamer, both report that the nuclear warheads and other cold war based items found are teasing the 2020 Call of Duty game, which is set to be Call of Duty: Black Ops Cold War, per reports. We are unable to verify this information at the time of the writing. It seems to be teasing Season 4 of the game for now.
Stay tuned for any updates.
Warzone Season 6 Subway system detailed
Activision has officially provided more information how the new Subway system in Call of Duty: Warzone will work.
The new Subway will be added to Warzone with the start of Season 6. Season 6 is set to begin on Tuesday, Sept. 29.
Here's a quick overview of accessing the new Metro station:
The platform itself is broken up into two halves, with each side dedicated to a different direction of the subway line. Both sides have a small room, such as an employee break area or equipment closet, that can be accessed via double doors. Nearly every one of these rooms also has a near escape ladder, which leads up to a hole on the surface a few dozen meters from the main subway staircase entrance.
Whether it's in these rooms, on the platform, or even back at the previously accessible ticket office landing area, there is the potential for items, Supply Boxes, and Contracts to populate these otherwise abandoned subway stations.
Metro System – Stations & Locations:
The new Verdansk Metro Service is fully operational in Season 6 of Warzone. There are the following stops:
Verdansk International Airport
Lozoff Pass
Verdansk Center
Downtown/Tavorsk District
Barakett Shopping District
Verdansk Train Station
Torsk Bloc
Per the Call of Duty Blog, the subway system will not move if there is any fighting happening on the train itself or on the railways. The blog also states that the subway will not go to station where the circle collapse in taking place already.
Specifically, a subway train will not move to a station that is under the effects of the circle collapse. This avoids a situation of a squad hopping aboard a subway that leads to an untimely death… unless, of course, it's at the hands of another squad waiting at the next station.
Speaking of fighting, there is no room for roughhousing onboard the Metro. In fact, the subway will not move at all if there is any conflict on board, or between the train and the platform, so keep fighting to the platform, stairwells, and outside the station.
Stay tuned for more information to come as Sept. 29 approaches.
More information on the new Season, including the latest Operators, is here.
SOURCE: Call of Duty Blog
Modern Warfare & Warzone Season 6: Date, Subway, & Operators
Activision and Infinity Ward announced that Season 6 for Modern Warfare and Warzone begins on Tuesday, September 29.
The company released a new cinematic trailer for Season 6, unveiling the new operators coming including Farrah and Nikolai.
The trailer also revealed the new Subway system coming to Warzone, allowing players a new way to traverse the map as they play.
Here's a look at the Subway system:
Trailer:
The Call of Duty blog has provided more details on what to expect from the two new Operators, who are part of the upcoming Season 6 Battle Pass.
Farah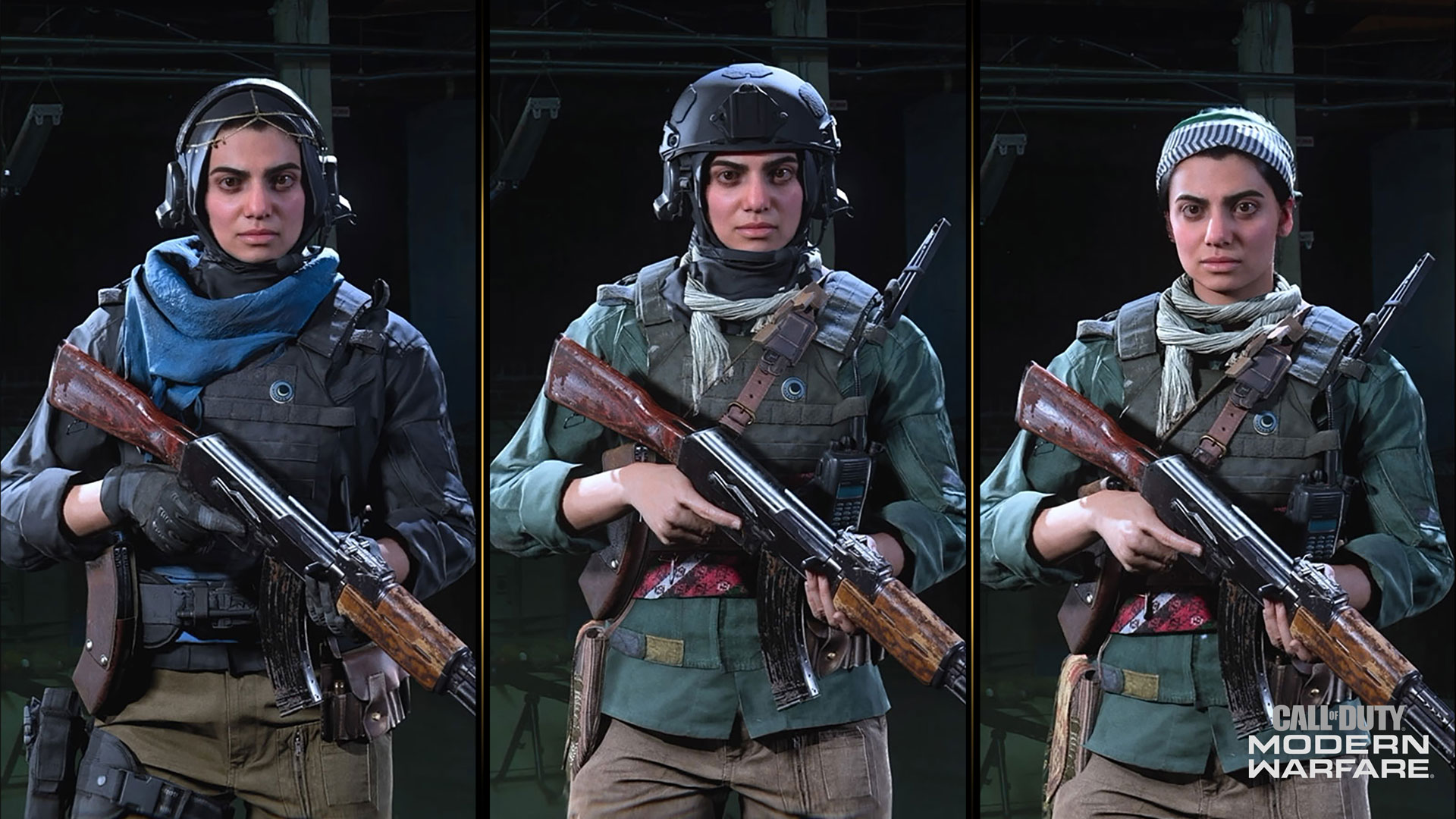 "This occupation must end. That we can all agree on, yes?"
The founder and Commander of the Urzikstani Liberation Force, Farah, grew up a fighter after surviving imprisonment by Roman Barkov. She's an exceptional soldier and leader that's known a lifetime of war. Her skills have been further honed with additional training with the SAS, and she's led dangerous missions to fight off Al-Qatala forces and other regimes stationed in her country.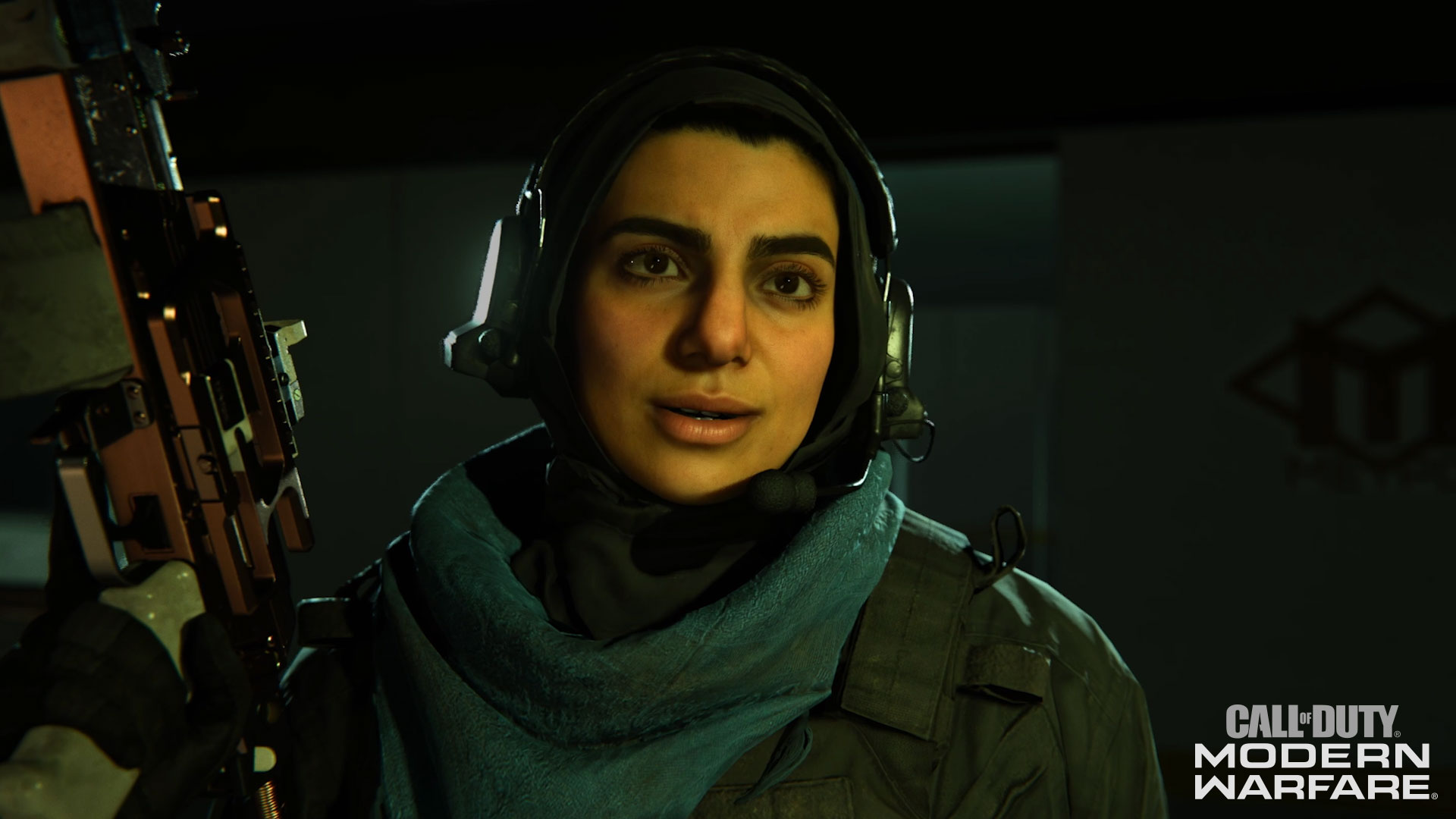 Following the events of Campaign, Farah joins the Chimera of the Allegiance reuniting with Iskra, a former scout of hers. Farah is instantly unlocked at Tier 0 of the Season Six Battle Pass. In addition to Farah's base skin, players can earn additional skins and other rewards by completing her Operator Missions.
Nikolai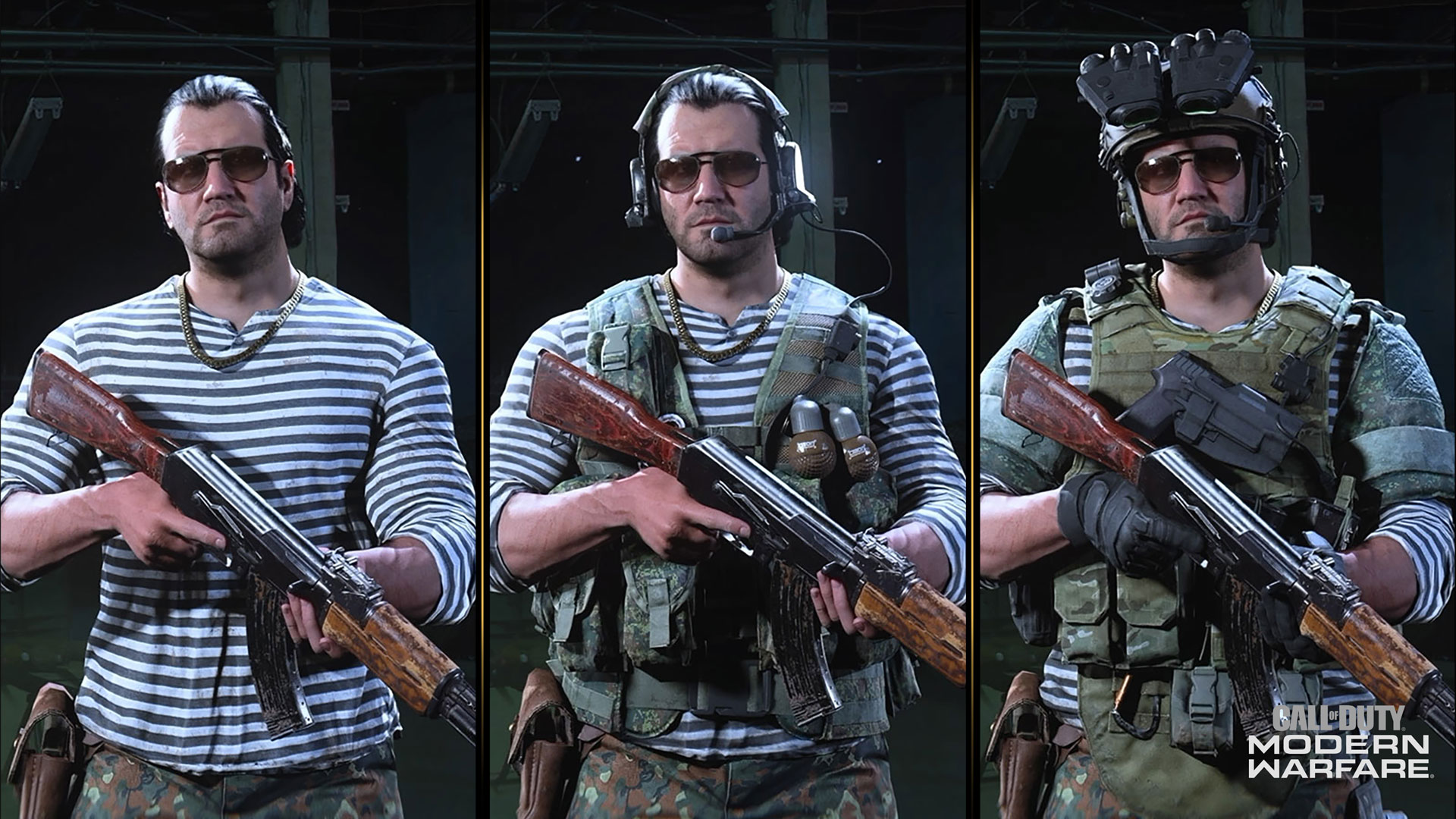 "Nikolai, you've been a bad boy." "From you that's a compliment."
Nikolai is the leader of the Chimera, a PMC within the Allegiance. A long-time friend to Captain Price, Nikolai initially worked with Price, Kamarov, and Kate Laswell to build the Armistice to stop the rise of a new AQ. After the Armisitice collapse, Nikolai now takes the battle in his own hands to stop Zakhaev.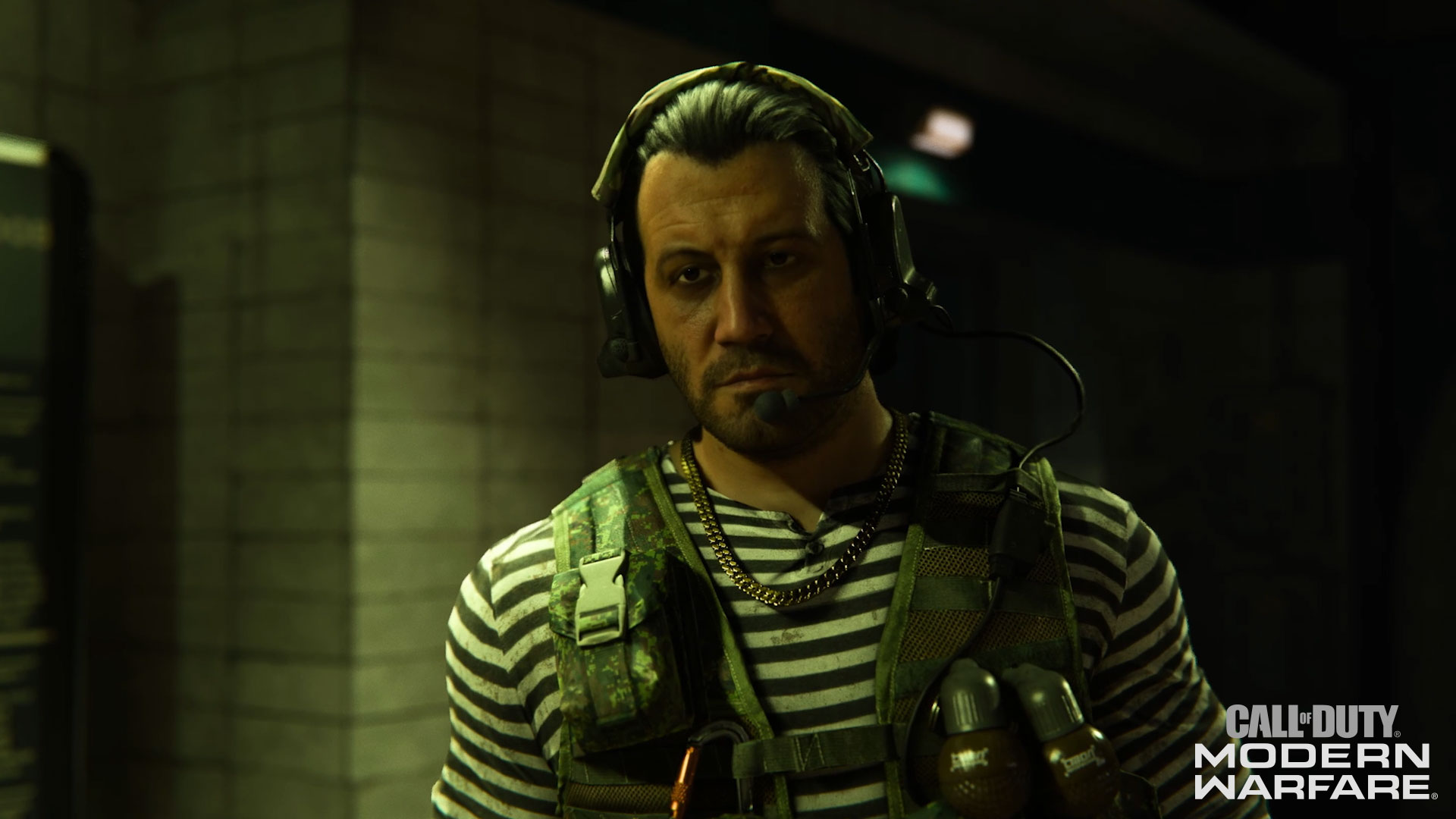 Nikolai is a Russian patriot at heart with a deep love for his country only matched by his love for weaponry. He's known as a fixer and can acquire most anything, anywhere. Despite his murky background, he'll always choose what's right when it counts. Nikolai is unlocked at Tier 100 of the Season Six Battle Pass. Players can complete Operator Missions to earn additional skins for Nikolai and other rewards.
Season 6 will begin on Sept. 29 on PlayStation 4, Xbox One, and PC. Alongside the new content teased in the trailer, there will also be more to come in MP.
Stay tuned for the latest on Season 6.
This Week in Modern Warfare & Warzone: 2XP & Store Bundles
Call of Duty Blog has posted the latest This Week in Call of Duty post highlighting what players can expect in Call of Duty: Modern Warfare and Warzone for the week of September 21.
This week sees 24/7 Shipment and 24/7 Shoot House, and new playlists Deathmatch Domination + Drop Zone, alongside Gunfight 3v3 Snipers.
And, in Warzone, Warzone Mini Royale Trios is available.
This is also the final week of Season 5 in Modern Warfare & Warzone. Season 6 is set to begin Sept. 29, so Infinity Ward will add Double XP, Double Weapon XP, and 2X Tier Progression starting Friday, Sept. 25 at 10AM PT and ending with the Season 5 end.
This week will also see new store bundles for fans to pick up who want to customize their operators and weapons, including the Tracer Anime Pack and new Alex Bundle.
Here's the breakdown from Activision Blog:
Modern Warfare®
This week the Shoot the Ship-tember playlist is breaking off into 24/7 Shoot House and 24/7 Shipment, players can battle in a trio in Gunfight 3v3 Snipers, experience an objective moshpit in Deathmatch Domination + Drop Zone, and play in the weekend only Warzone mode – Mini Royale Trios. Plus, players will get Double XP, Double Weapon XP, and Double Battle Pass progression earn rate starting this weekend!
A double dose of objective fun is available in the Deathmatch Domination + Drop Zone mosh pit. In Deathmatch Domination, earn points for capturing objective and eliminating enemy players so OBJ and slayers can earn score. In Drop Zone, hold the objective to receive the gift of Care Packages and a flurry of Killstreaks that keeps the match interesting. All Care Packages are up for grabs, it just takes longer to capture enemy packages, but good things are worth the wait.
Get with your squad and battle in Gunfight 3v3 Snipers. Map knowledge is key to success in this sniper shoot-out as is teammate communication. Make callouts and watch the flag during Overtime. Pro-tip: Consider closing the distance and performing a Finishing Move while the enemy reloads for an epic Killcam.
Get a new look for Ghost in the 'Beyond the Pale' bundle with his 'Dreadwood' skin. The bundle also includes two Legendary blueprints – the Spanish Moss and Old Road – a watch, calling card, emblem, spray, quip, weapon charm, and gesture.
Put the enemy on notice with the 'Notice Me: IV' bundle. It's included blueprint, Showcase, deals high damage and has extra oomph in both the range in accuracy category making this a sniper rifle worth noticing. In addition to the Epic Showcase sniper blueprint, players will also get a weapon charm, calling card, and emblem when they pick up the bundle in Store.
This weekend only, battle in Warzone Mini Royale Trios. A short, sweet, and intense variant, Mini Royale likens the experience to the first and final minutes of a standard Battle Royale match. Other Warzone playlists available throughout the week include Battle Royale Solos, Duos, Trios, and Quads and Plunder Quads. Then hop over to Multiplayer to choose between 24/7 Shipment or 24/7 Shoot House for your close quarters mosh pit mayhem. Whichever mode you choose, you'll get Double XP, Double Weapon XP, and Double Battle Pass progression earn rate starting on September 25 at 10AM PT to September 28 at 10AM PT.
SOURCE: Call of Duty Blog