COD 2020 campaign missions & MP Maps names reportedly leaked
With "The Red Door" Call of Duty 2020 internal closed alpha appearing on Xbox One and Microsoft Store recently, users online have spent some time digging into the actual game files to see what they can find.
Now, it appears some users, including ProtoWarehouse, have started to actually access the files of "The Red Door" alpha on Xbox and started to share some of their learnings from the files.
One of the learnings they have found is a list of the potential campaign missions for Call of Duty 2020.
Here's the list of campaign missions:
K.G.B. (Russia)
Siege (Russia)
Yamantau (Russia)
Takedown (Side Mission)
Tundra (Side Mission)
Hub (Germany)
Hub 8 (Germany)
Stakeout (Germany)
Armada (Vietnam)
Prisoner (Vietnam)
Revolucion (Nicaragua)
Amerika (Russia)
Duga (Russia)
But, it's important to note that these are most likely internally code-names for the campaign missions – or in-development names for them as the game's development wraps up ahead of the Q4 2020 launch of the game.
Multiplayer Maps:
There are currently 8 MP maps listed inside of the game files per the rumors. This list does match up with what was previously leaked from XclusiveAce in his now deleted video. There could be more maps in the actual game when it launches as this is a still in-development game.
Black Sea
Cartel
K.G.B.
Miami
Moscow
Satellite
Tank
Tundra
Alongside MP, there will be Zombies as the co-op mode. For Zombies, the internal code name of the map is 'Silver.' Treyarch is known to use color code names for Zombies map in the past.
In addition, there are references to different 'Zones' for a potential new map for Warzone, which is expected to carry over to the 2020 game:
Duga
Forest
Russia
Ski Slopes
So far, Activision has not announced any details still on the 2020 Call of Duty game. This has made many fans anxious to get news of the game, going as far as digging around in the game files itself now with internal alphas in order to actually get any information they can.
Activision has not commented on the internal alpha on the Xbox nor provided any details on these new leaks that are appearing.
The 2020 Call of Duty game is expected to be called Call of Duty: Black Ops Cold War and set in the Cold War era. The game is going to be a launch title for the new generation consoles this holiday, alongside releasing on PS4, Xbox One, and PC.
Stay tuned for the latest news on Call of Duty 2020.
SOURCE: @ProtoWarehouse & CODTracker
How to unlock PPSH-41 in Cold War & Warzone Season 3
The fearsome PPSH-41 SMG is being included in CoD: Cold War Season 3, and this is how you'll be able to wield this dangerous weapon.
A returning legend is coming to Season 3 of Black Ops Cold War with the PP-SH41. The devastating SMG can rip enemies apart in seconds, and these are the unlock requirements for it in Call of Duty.
It's almost like Christmas Day when the next season of content is announced for Call of Duty. After the official Roadmap for Season 3 was revealed, one tasty proposition is the forthcoming return of the PPSH.
The SMG has tore up CoD games for years with its insanely-high rate of fire, and it could be a legitimate meta-changer for Cold War and Warzone Season 3.
PPSH-41 unlock requirements in Cold War & Warzone Season 3
As with every new Season of modern Call of Duty games, we usually get a new gun or two, new maps, and a new Battle Pass to complete.
Nothing has changed in this regard for Season 3, and players will be pleased to know that the PPSH can be in their loadouts very quickly.
To unlock the PPSH-41, players will simply need to reach Level 15 in the Battle Pass. Don't want to pay for the Battle Pass? Not a problem because just like with the MAC-10 from Season 1 and FARA-83 from Season 2, the PPSH is a free Tier for players to earn naturally.
There are no pay-to-win elements here, and everyone will be able to unlock and use the SMG when they've reached the required level.
Also, because the same XP is tied to both Cold War and Warzone, the good news is that you can unlock the PPSH-41 on either game. So you can pick your poison and choose which game will be easier for you to get to Level 15 quicker.
The PPSH-41 has featured in many previous Call of Duty games including the original titles, World at War, and most recently, the Black Ops titles.
Season 3 of Black Ops Cold War and Warzone will go live on April 22, and players can get stuck into unlocking the PPSH-41 as soon as possible!
Image credits: Treyarch
How to get Price '84 Operator in Black Ops Cold War & Warzone
The Black Ops & Modern Warfare worlds collide as Captain Price arrives in Call of Duty: Black Ops Cold War & Warzone.
Activision has announced that the new Captain Price '84 Operator will be available for FREE for everyone who already owns Black Ops Cold War at the start of Season 3.
Players will simply have to log in and be able to access Captain Price '84 in both Warzone & Black Ops Cold War after the Season 3 launch on April 22.
The Operator will be useable in both Black Ops Cold War MP & Zombies and Warzone, but players will need to use the Operator in Black Ops Cold War MP online first before it becomes accessible in Warzone.
That Operator is none other than Price '84, propelled into the Cold War era and outfitted in tactical gear suited for the most clandestine of wetwork operations.
How to unlock
Those who purchase any version of Black Ops Cold War at the start of Season Three will receive the Price '84 Operator for use in Black Ops Cold War and Warzone. Plus, anyone who already owns Black Ops Cold War will automatically receive the Price '84 Operator at the start of Season Three.
Simply log into Black Ops Cold War following the Season Three Update to add Price '84 to your roster of elite Operators. You will need to go online in Black Ops Cold War first before he appears as a playable character in Warzone.
Activision states that the Price '84 Operator is a different Operator from the Modern Warfare Price Operator.
SOURCE: Call of Duty Blog
Six weapons including PPSH arrive in Cold War & Warzone with Season 3
Six new weapons, including fan favorite PPSH SMG & Ballistic knife arrive in Season 3.
Treyarch has unveiled six new weapons are coming to Call of Duty: Black Ops Cold War & Warzone with Season 3.
As part of the announce blog post for Season 3, the studio revealed a look at the new weapons planned for Season 3 of Cold War & Warzone.
Some of the weapons will be part of the Battle Pass and be included at launch, while others will come during the season and unlocked via bundles or challenges.
Here's a breakdown of the 6 new weapons:
Six New Weapons
PPSh-41: SMG (Launch Week)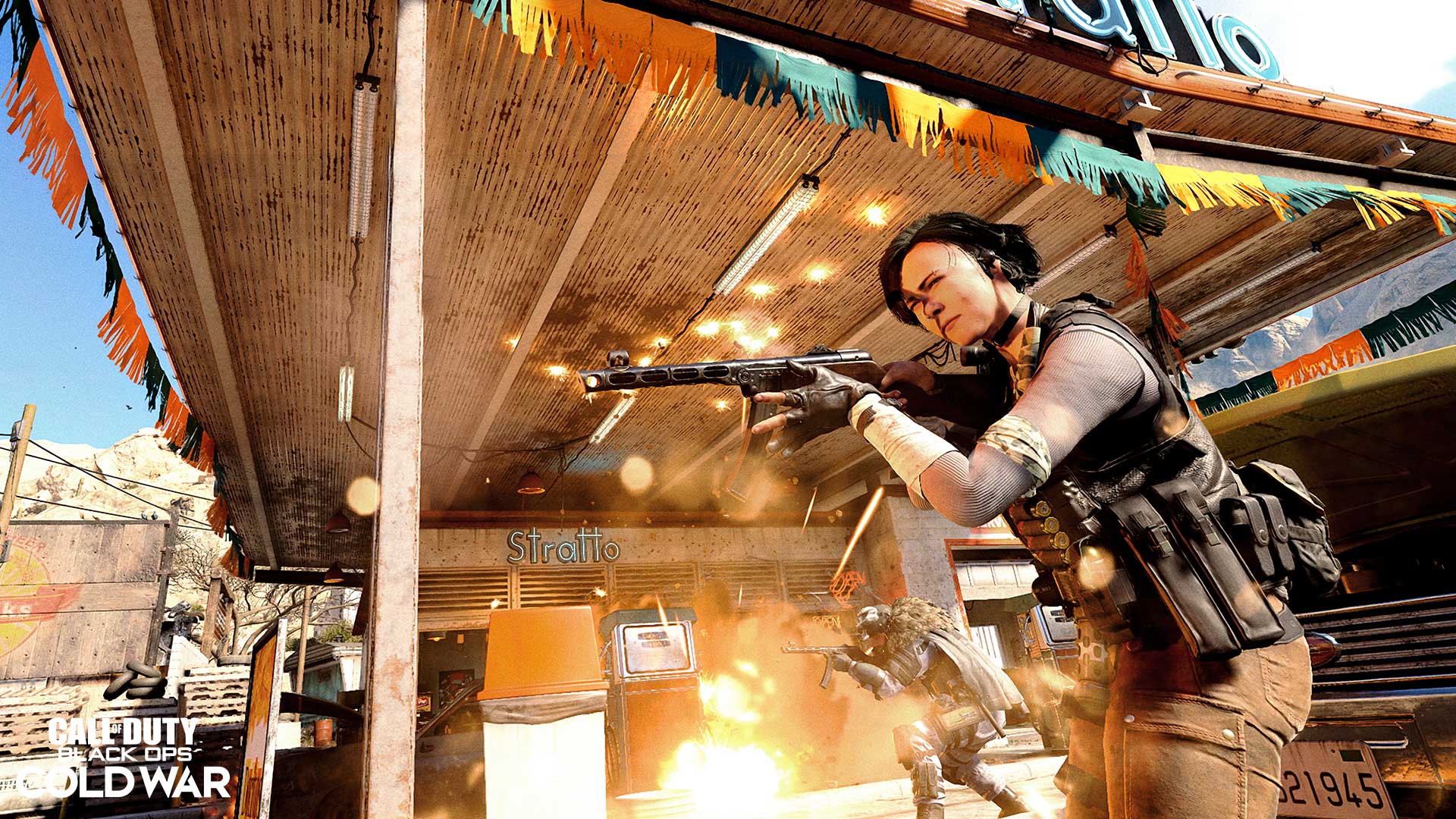 When you need to spit fire, pick up the PPSh-41 SMG, an absolute classic in the series. Though its damage per shot is moderate, its rapid-fire, high-capacity capabilities encourage an aggressive playstyle ideal for leading the charge in objective modes and clearing out tight spaces in Warzone.
Obtain the PPSh-41 for free, ready to use in Black Ops Cold War and Warzone at Tier 15 of the Season Three Battle Pass.
Swiss K31: Sniper Rifle (Launch Week)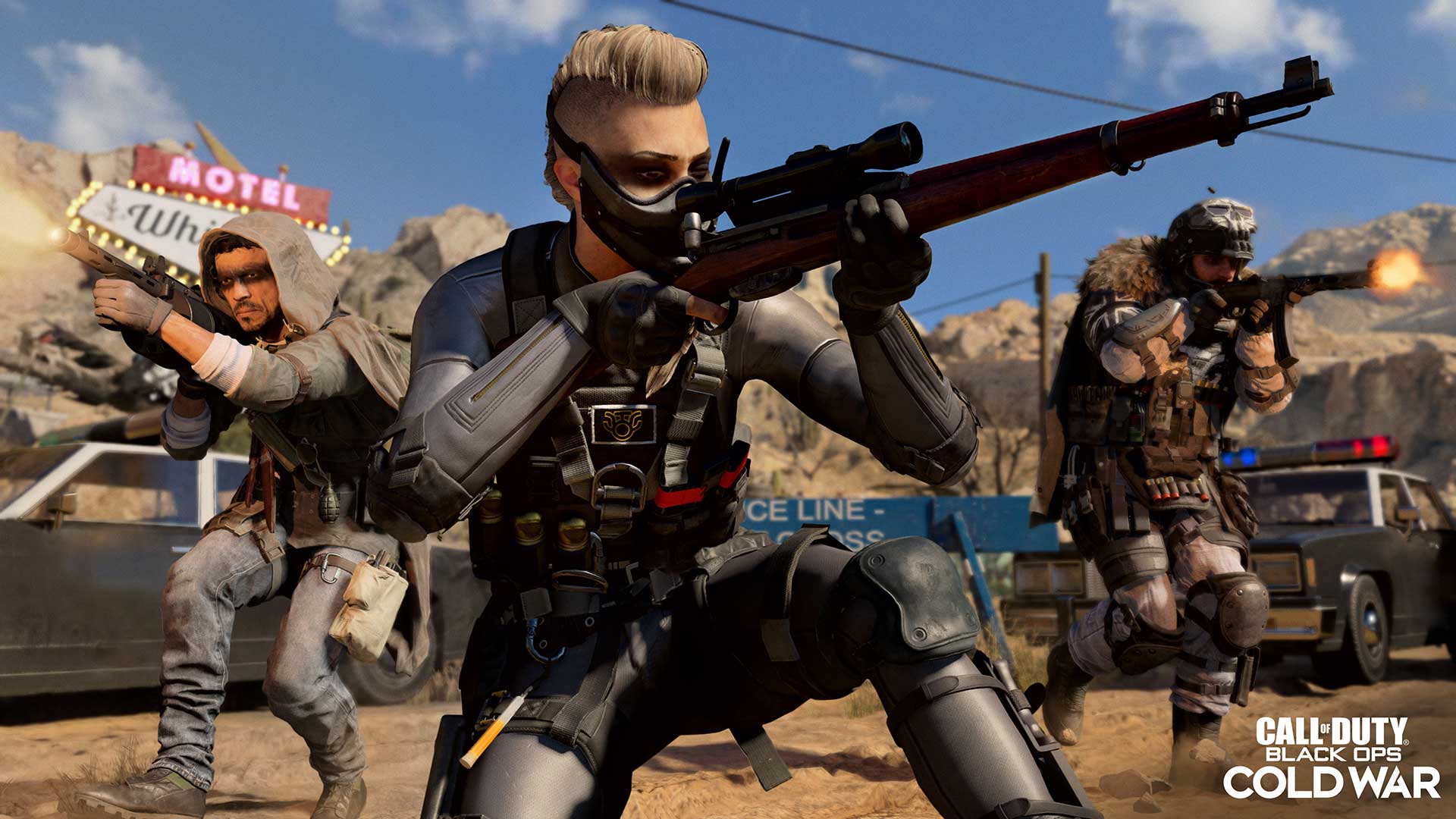 Precision and power. The Swiss K31 Sniper Rifle was made for one neutral country ready to rearm for world war, but will now find itself in the arsenals of the NATO and Warsaw Pact forces. This bolt-action sniper rifle boasts exceptional accuracy, as well as fast rechamber and aiming speeds with a large ammo capacity. Aggressive sharpshooters will be in their element with this new rifle, whether it's sniping out in the wilds of Warzone or pushing forward on objectives in Black Ops Cold War.
Ballistic Knife: Melee (Launch Week)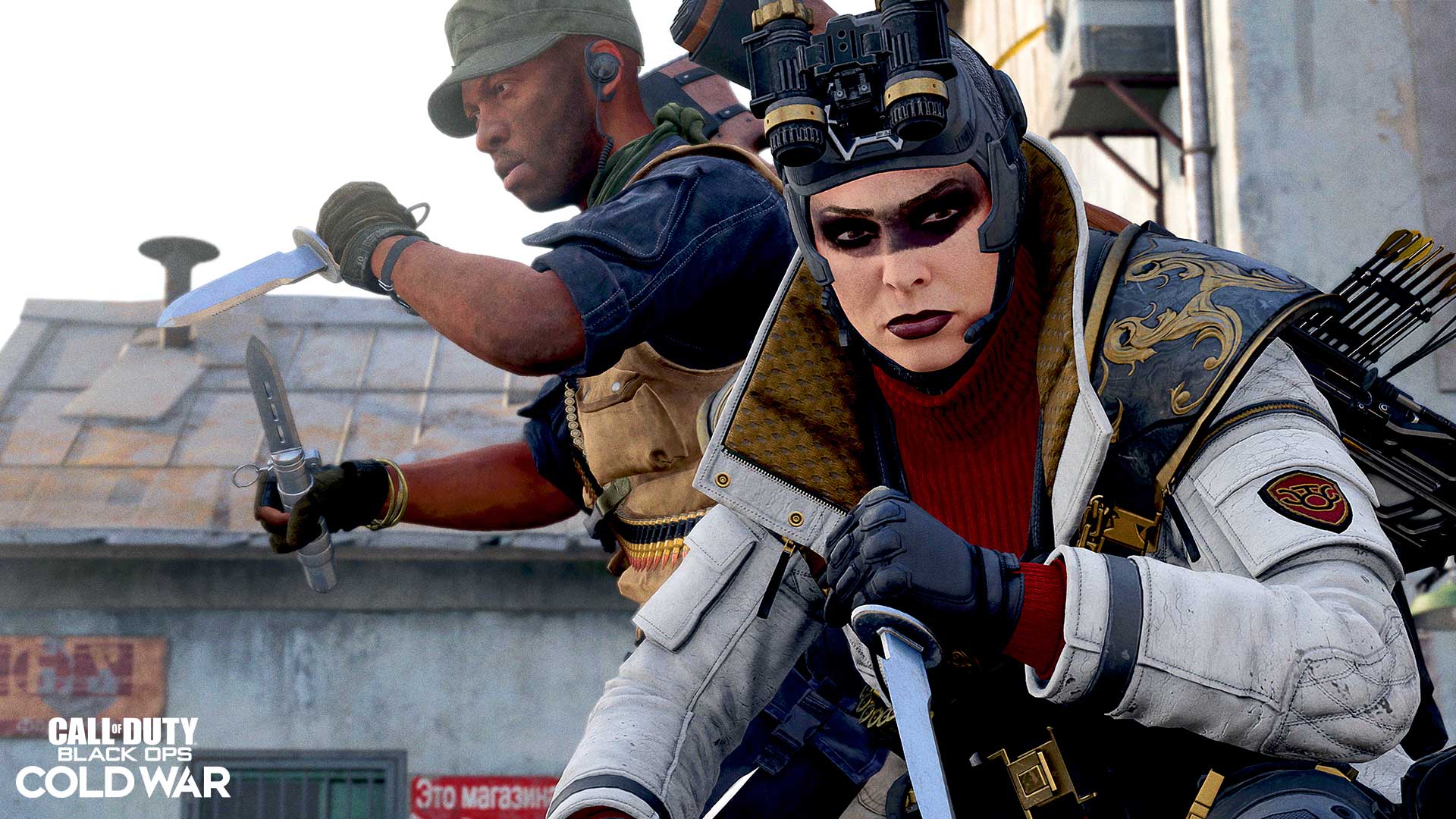 A versatile weapon first introduced in the original Call of Duty: Black Ops, this iteration of the Ballistic Knife is a rare piece of spy technology developed in the late 1970s by Soviet Forces.
The spring-action knife launcher can either be used as a melee weapon or to silently fire lethal retrievable blades. It is most effective at short ranges, but the most skilled Operators could theoretically land a deadly hit from extreme distances. Available in Black Ops Cold War at the launch of Season Three and in Warzone mid-season.
CARV.2: Tactical Rifle (In-Season)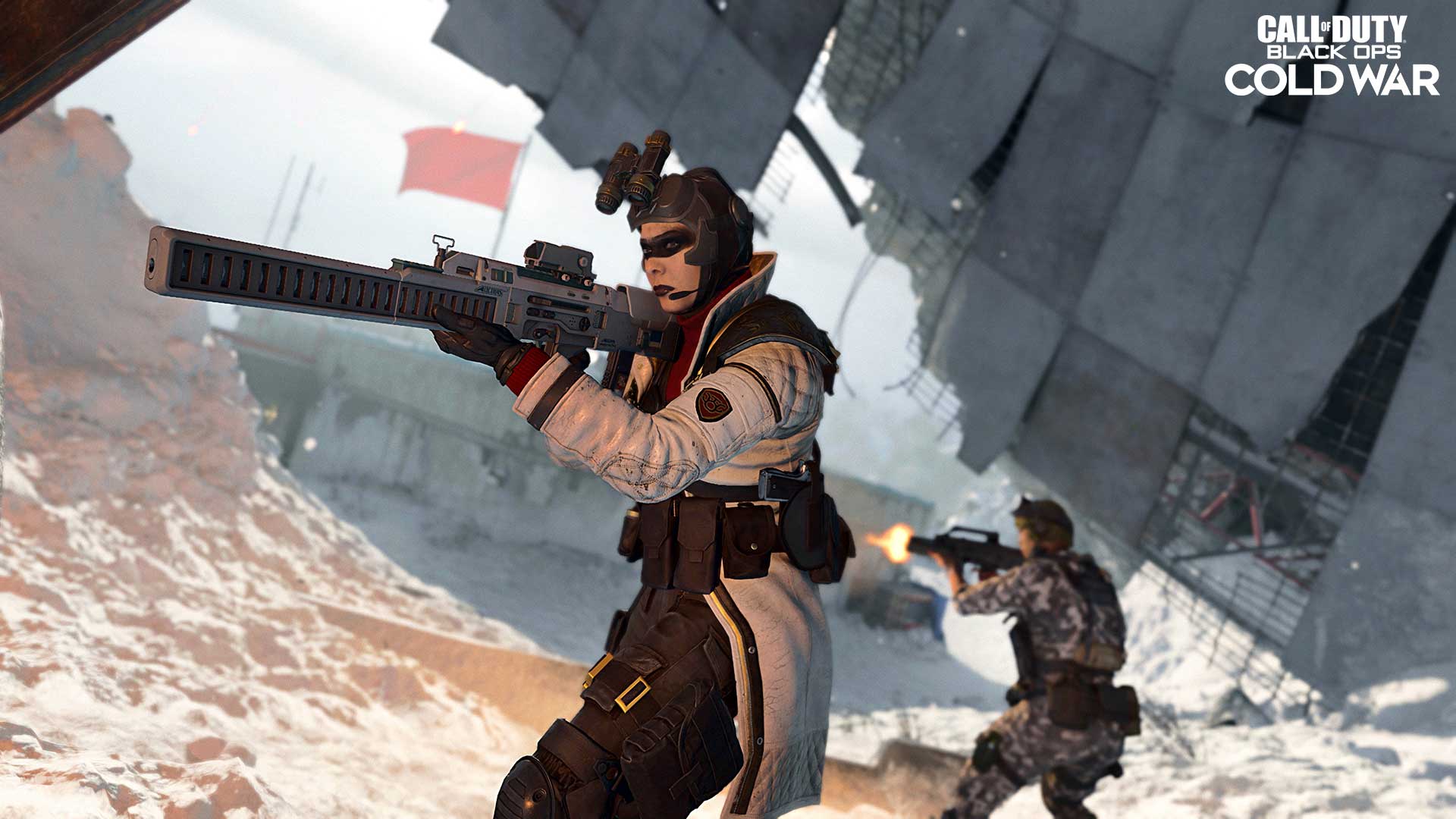 Carve through the competition with this burst-fire tactical rifle, joining the ranks of the M16 with its high-damage, high-bullet-velocity output. Boasting moderate firepower with solid recoil control and a large ammo pool, the CARV.2 cuts the deepest when used for mid- to long-range engagements.
AMP63: Pistol (In-Season)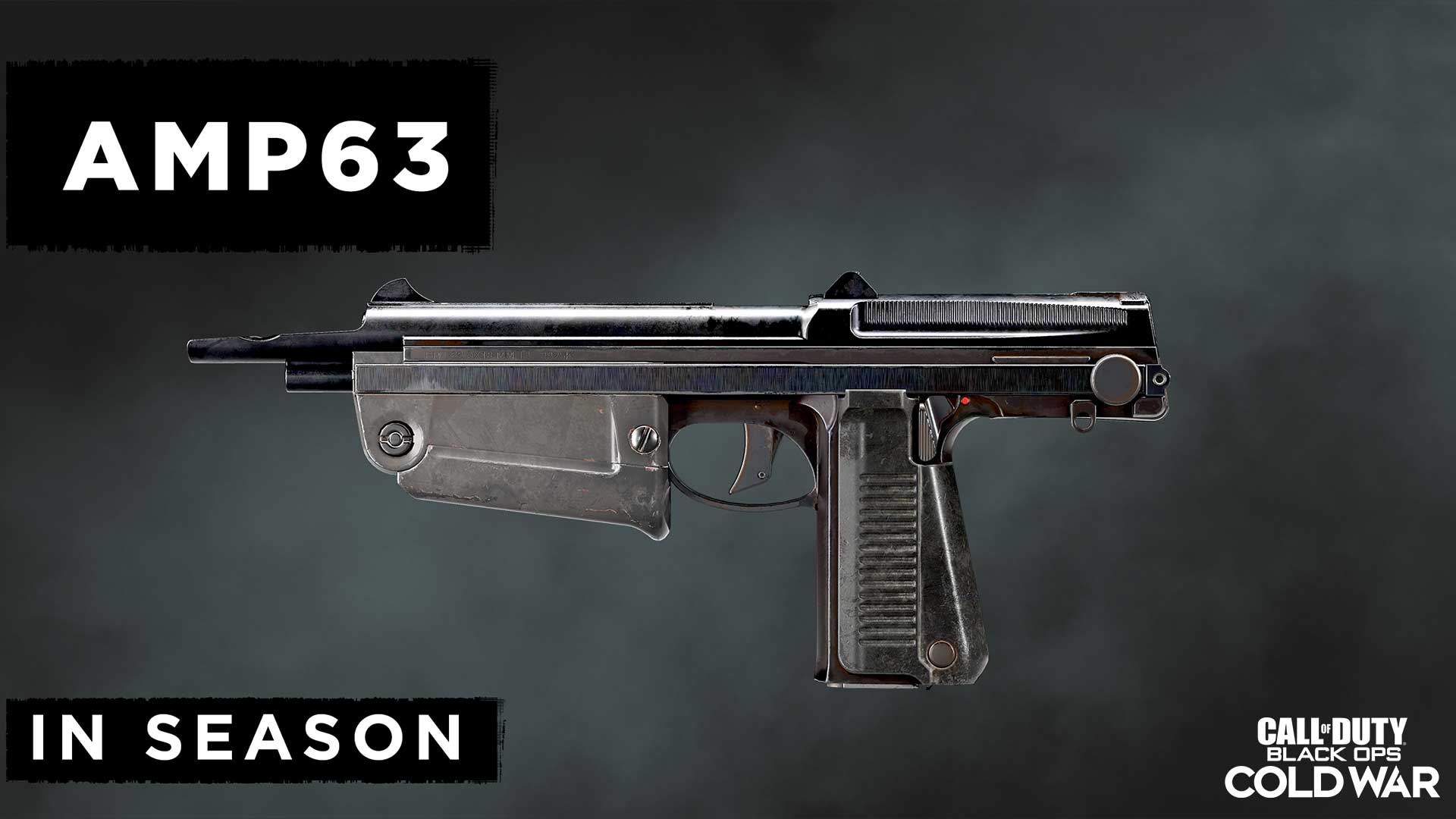 The Secondary category gets even deeper later in Season Three thanks to the AMP63 pistol. Slotting in as the fourth sidearm in Black Ops Cold War's arsenal, this personal defense weapon is a cross between a self-loading pistol and a fully automatic SMG. Expect this weapon to output high amounts of damage in a short period of time thanks to its full-auto nature, which makes it highly effective in close quarters.
Baseball Bat: Melee (In-Season)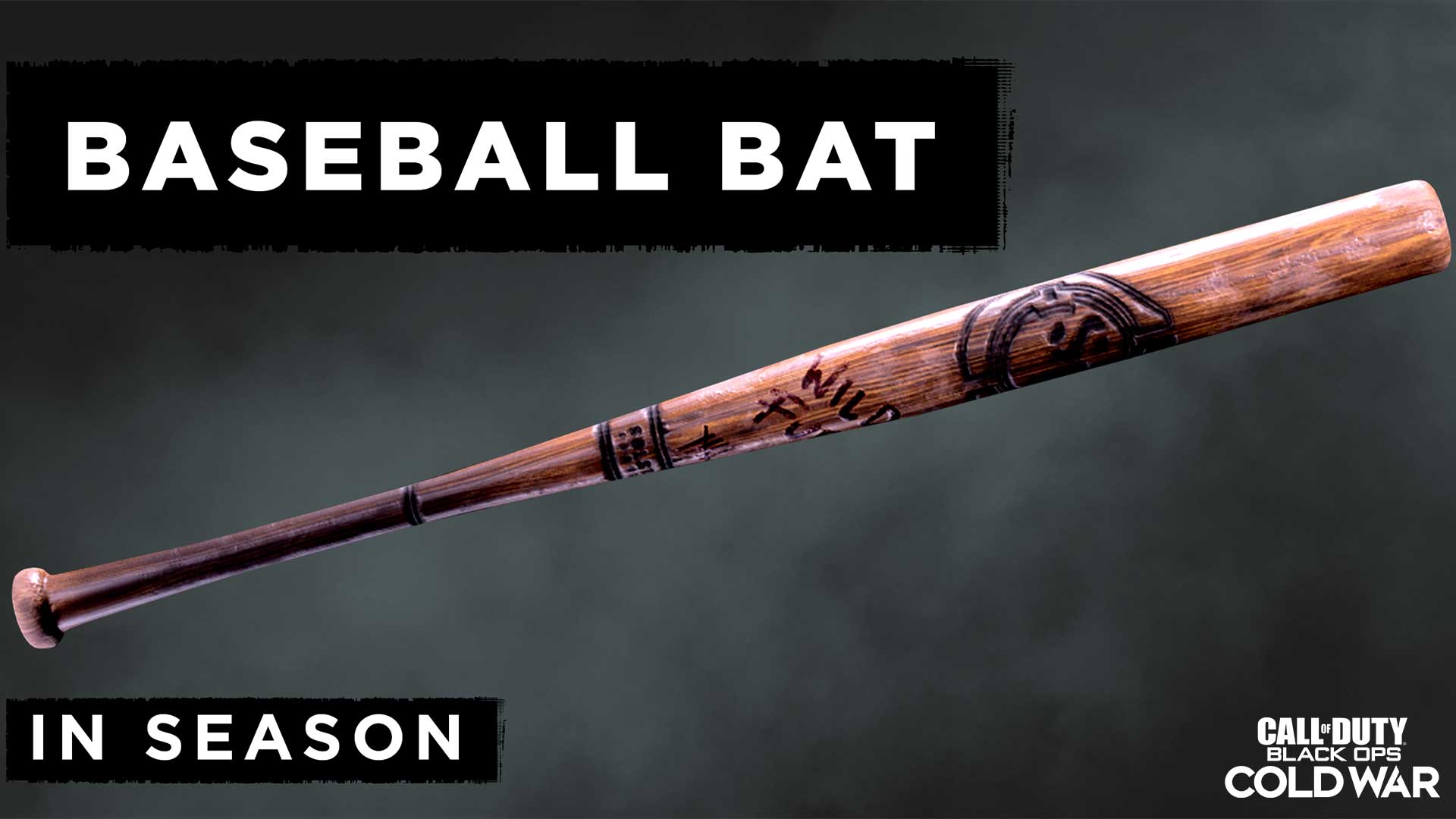 A classic bruiser's weapon of war, and Black Ops Cold War's newest addition for one-hit melee fans. Unlock the Baseball Bat in Season Three, and get out there and crack some skulls in Multiplayer, Zombies, and Warzone.
Obtain the Ballistic Knife, CARV.2, AMP63, and Baseball Bat during Season Three in one of two ways: complete an in-game challenge to obtain the free base weapon, or pick up a bundle with a Blueprint version when it appears in the Store.
SOURCE: Call of Duty Blog