The 10 best guns in CoD Mobile: Weapon tier list
CoD: Mobile's guns are amazing and plentiful. We've taken them all, assigned them a tier, and ranked the top 10 from worst to best.
Since launching on October 1, 2019, CoD: Mobile has taken handheld gaming by storm and made Activision even more successful. The game boasts a huge array of fearsome weapons, so we've assigned them all a grade in our tier list, and ranked the elite guns from worst to best.
Call of Duty: Mobile is still very much into its reboot phase with the game being reset to Season 1 instead of Season 14. Now into its second season, CoD Mobile is growing by the season and continues to add more and more content to the free-to-play game.
Apart from new maps and game modes, the biggest inclusions that players look out for each season is the prospect of new guns. Every Call of Duty game establishes a consistent meta that gamers will hone in on and make the most out of.
CoD: Mobile has many guns to use, and we've gone through them all to try and decide which are perhaps not as proficient in the art of killing, and which simply rule the game.
CoD: Mobile: Weapon tier list
We're going to take a moment to assign each of CoD: Mobile's guns an official tier before we place them in order. There's a lot to get through, let's see where we ranked them all.
Here is our official tier list of all of CoD: Mobile's weapons in alphabetical order:
S-Tier: Arctic .50, ASM10, AS VAL, Chopper, DL Q33, DR-H, Fennec, KRM 262, Locus, Man-O-War, NA-45, Peacekeeper MK2, QQ9, Razorback, RUS-79U, SKS, SP-R 208, Striker
A-Tier: AGR 556, AK-47, BK-57, Echo, GKS, HBRa3, Kilo Bolt-Action, KN 44, LK24, QXR, Type 25, XPR-50
B-Tier: AK117, BK57, BY15, Chichom, Cordite, FR .556, HVK-30, HSD405, ICR-1, M21 EBR, M4LMG, MSMC, Outlaw, PDW-57, Pharo, RPD, RUS-79U, UL736
C-Tier: M16, M4, HG 40, HS2126, HS0405, S36
Just to explain the system, our S-Tier weapons are the top-of-the-line powerhouses, the A-Tier guns are great, the B-Tier weapons are just missing something, and C-Tier ones are just not worth your time.
CoD: Mobile best weapons ranked Season 2
10. AK117
Recent buffs have made the Ak117 a viable option after being unusable for such a long period of time. It doesn't particularly enjoy long-range encounters, but this is remedied by its hire fire rate in close-range combat.
9. MSMC
A blistering fire rate makes the MSMC one of the most important weapons in the whole game.
It does mean that some accuracy and recoil are sacrificed to accompany it, but it's still a powerful and fun gun to use.
8. AS VAL
A new addition to CoD: Mobile's staggering selection of firearms. The AS VAL has been imported over from Modern Warfare and it fits in nicely, especially with its close-mid-range potential.
7. Locus
A very intimidating Sniper Rifle to come up against as its damage and fire rate make it a nuisance to counteract.
It is sadly let down by its after-shot recoil though, which gives players a chance to strike.
6. HVK-30
A very well-balanced Assault Rifle that is pretty much great in all categories, meaning its only downside is that it doesn't truly excel in any area. This is not a bad thing, and it's why the HVK-30 is still chosen by many.
5. QQ9 – Best SMG in CoD: Mobile
If you want an easy-to-handle SMG with fluid mobility and an obnoxiously high fire rate, then the QQ9 is your choice.
The ADS is pretty swift and speeds up the TTK, which makes it comfortably the best SMG in CoD: Mobile Season 2.
4. ASM10
It doesn't possess the best fire rate of an Assault Rifle, but it makes up for this with meaty rounds that can inflict some serious damage. A popular gun that continues to feature in many loadouts.
3. DR-H
Extremely efficient, has a superb fire rate for an Assault Rifle, and packs more punch than it's given credit for.
If you can control its recoil, then the DR-H is a beast.
2. DL Q33 – Best Sniper Rifle in CoD: Mobile
Placing this high on the list may come down to ability in terms of Sniper Rifles, but at the end of the day, the DL Q33 is unstoppable.
It virtually one-shots everything and is incredibly accurate, making it an impeccable weapon.
1. Man-O-War – Best Assault Rifle in CoD: Mobile
This compact weapon of mass destruction continues to dominate CoD: Mobile with its very-high DPS, manageable recoil, and understated accuracy. There is simply no better gun to use in Season 2.
---
That completes our list. These are the best weapons tiered and ranked in Call of Duty: Mobile. Be sure to check out the best guns in Cold War and the best guns in Warzone too!
Do you disagree with any of our selections? Be sure to let us know on our CharlieINTEL Facebook Page and CharlieINTEL Twitter Page!
Image credits: Treyarch
CoD Mobile World Championships returns in 2021: dates, prize pool, more
Activision have confirmed that the Call of Duty: Mobile World Championships is returning in 2021 with prize pool of over $2 million.
Activision has announced that the Call of Duty: Mobile World Championships will be returning on June 3rd, 2021.
Competitive Call of Duty has been taking the esports world by storm with the Call of Duty League bringing in thousands of viewers and competitive Warzone dominating Twitch. After 2020's Championship finals were canceled, Activision are looking to bring even more players into the Call of Duty esports fold by bringing back CoD Mobile's World Championships in 2021.
On April 14, Call of Duty Mobile's Twitter account announced, "We are thrilled to announce the return of the Call of Duty: Mobile World Championship Presented by Sony beginning June 3rd!"
CoD Mobile confirmed via Business Wire that starting June 3, eligible players from CoD Mobile's Ranked Mode will be able to compete for in-game rewards and attempt to take home a share of the over $2 million (USD) prize pool. The Championship is open to entrants from around the world and there will also be other upcoming tournaments, the details of which will be released soon.
Matt Lewis, the Vice President of CoD Mobile at Activision, said: "The momentum worldwide for Call of Duty: Mobile is incredible as our players continue to have a great time playing. Picking up from last year's competition, we've increased the prize money up for grabs and number of teams that can qualify, so there are even more reasons for fans to prove they've got what it takes to be the best."
CoD Mobile's World Championships will be broadcasted on their new YouTube channel, Call of Duty: Mobile Esports. You will be able to watch your favorite players compete for a slice of the massive prize pool through this YouTube channel.
Now is the time to start grinding CoD Mobile's Ranked Mode, as you could be in with a chance of taking home in-game rewards and a share of the £2 million prize pool.
Image Credit: Activision
CoD: Mobile Season 3 Tokyo Escape: Battle Pass tiers, skins & rewards
CoD: Mobile Season 3 is almost here, and this is every reward that you can get your hands on in the Battle Pass.
Call of Duty: Mobile Season 3, titled Tokyo Escape, is right around the corner, and it will bring plenty of cool new content, including weapon blueprints, skins, operators, and more.
The developers of CoD: Mobile bring a plethora of new content to the game in each season keep it fresh, including new maps, modes, characters, weapons, and more. Now, another major update for the battle royale is almost here.
Season 3 of CoD: Mobile is officially titled Tokyo Escape, and the developers have detailed what we can expect in terms of new content. There are brand-new weapon blueprints, skins, operators, and Battle Pass rewards.
When does CoD: Mobile Season 3 start?
As the name implies, Tokyo Escape will prominently feature a Japanese setting, which is new for the battle royale. The developers have revealed that CoD: Mobile Season 3 is set to go live at 5 pm PT on April 17, 2021.
The Battle Pass will bring new additions to the battle royale, as you'll have the opportunity to try out new Multiplayer maps, game modes and challenges, while earning free rewards through ranking up in the game.
Free Battle Pass rewards: PP19 Bizon SMG
One of the new Free Battle Pass rewards is the PP19 Bizon. This powerful automatic Submachine Gun is capable of dishing a ton of damage, and its biggest draw is the high-capacity helical magazine that lets you defeat several enemies before reloading.
It has also appeared in other Call of Duty titles like Warzone, where its become renowned for its low recoil that allows you to hit foes consistently. You can also unlock a new Operator Skill Bull Charge in the Battle Pass.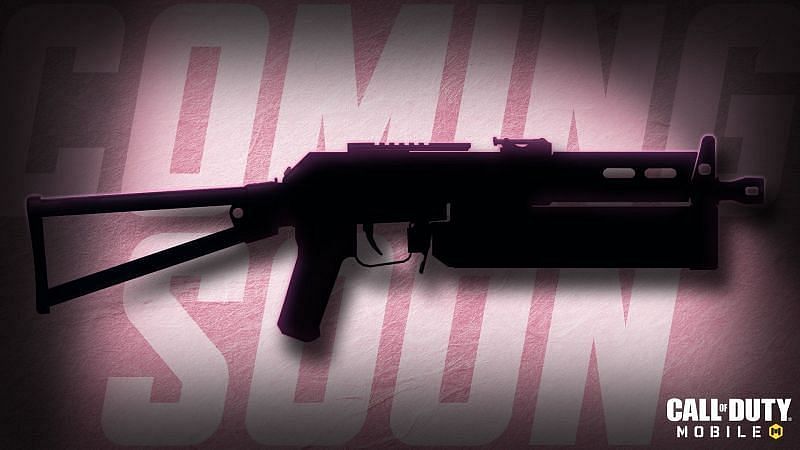 Premium Pass rewards: Epic Characters and Weapons
The Tokyo Escape Premium Pass will contain Epic rewards that can unlock while ranking up to 50 tiers of the Battle Pass. This includes various Battle Pass Operators, weapons, and in-game accessories.
We'll go over the complete list of what you can unlock:
Epic Characters
Takeo – Sensei
Hidora – The Boss
Zero – Escape
Spectre – Ninja
Epic Weapon Blueprints
QXR – Scorching Sun
Type 25 – Oni
ASM10 – Scabbard
RUS-79U – Karuta
PP19 Bizon – Yokai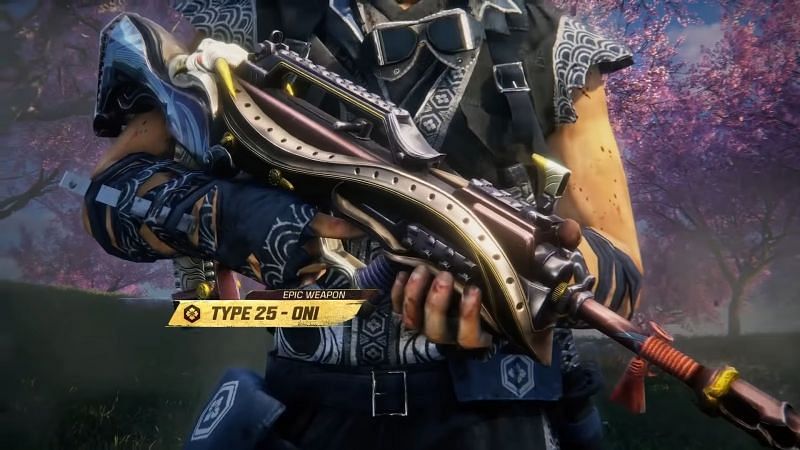 Epic Accessories
Epic Backpack – Backpack – Kendo
Epic Emote – "Way of the Sword" emote
Epic Avatar – The Boss
Epic Frame – Samurai Frame
Aside from these, you'll also have the chance to get your hands on the Legendary Calling Card, Showdown.
If you purchase the Battle Pass Bundles, you will also a few other neat items:
Base Melee – Pendragon
Avatar – Golden Dragon
Frame – Serpant Frame
Charm – Auspicious
That covers everything that has been revealed about the CoD: Mobile Season 3 Battle Pass so far. While the exact ending date isn't known, we expect Tokyo Escape to come to a close sometime during May.
There are also plenty of new additions such as new maps and multiplayer modes that you can check out in our Tokyo Escape guide.
Image Credits: Activision
When does CoD Mobile Season 3 start? New season's content revealed
Here's everything we know about CoD Mobile Season 3, including the release date, new maps, and new weapons.
Call of Duty: Mobile Season 3, titled Tokyo Escape has officially been revealed, so when can we expect this next major content drop, and what does it include?
Rather than having Season 14, Call of Duty: Mobile reset to Season 1 again in January 2021. We're now approaching the end of Season 2, so players are eagerly anticipating the next major content drop with Season 3.
CoD Mobile Season 2 had a Modern Warfare theme, bringing across a plethora of content from 2019's entry to the franchise. Weapons such as the AS VAL and SP-R 208 arrived in the game, as well as fan-favorite maps Shoot House and Shipment.
Call of Duty Mobile's devs revealed everything coming in Season 3, including the official release date, new weapons, maps, and modes. Here's everything we know about the new season.
CoD Mobile Season 3 start date
CoD Mobile revealed the official release date for Season 3 in a tweet on April 13.
Tokyo Escape, CoD Mobile's third season is set to launch on April 16 at 5PM PT. That's the early hours of April 17 for players from Europe.
What's coming in CoD Mobile Season 3?
CoD Mobile's devs have revealed the content coming to the mobile shooter in Season 3.
New weapons
Continuing with Season 2's trend of adding Modern Warfare content, it has now been confirmed that the PP19 Bizon from Modern Warfare and Warzone will arrive in Season 3, and Cold War fans will recognize this as the Bullfrog.
A new pistol is also on the way, with the CoD: Mobile devs dipping back into Modern Warfare for the Renetti, a powerful handgun that deals big damage at close range.
New maps
While CoD Mobile keeps fans happy with remakes of their favorite maps from previous Call of Duty games, Season 3 is set to get a brand new map. In a tweet on April 3, devs released a teaser video for this new map, Coastal, which is already available in the Chinese version. This map has CSGO vibes and is sure to be a fan-favorite for Search and Destroy.
Another map from the Modern Warfare series will also be arriving with Oasis. Set in a "luxurious desert hotel," Oasis is a medium-sized map that "challenges Operators to battle it out across the hotel courtyard, spa, and parking lot, using every opportunity to outflank and outsmart opponents."
New multiplayer modes
CoD Mobile's devs confirmed that two new modes are arriving in Season 3: Swords & Stones and Night Modes.
In Swords & Stones, "Operators deploy with melee weapons and grenades only." Killing enemies will increase your movement and attack speed and the Shadow Blade Operator Skill will airdrop into the map for players to fight over.
Night Modes arrived in Modern Warfare where players fight in the darkness using night-vision goggles to see. In CoD Mobile, your goggles can run out of battery, so you should "Land your kills when the light's still on, then slink away when it's time for a recharge." This mode will arrive later in the season.
Warrior's Path event
Later in Season 3, the Warrior's Path event will launch. Similar to previous events, you must "fight alongside your allies in a bid to acquire new territory and earn new rewards in the process."
The event will last for fifteen days and players can earn special rewards for ending on the winning side or for being a top contributor.
Devs confirmed that "there are eight Epic rewards in all and one Legendary Calling Card, alongside 10+ Rare weapon camos, characters, and more."
---
CoD Mobile devs also confirmed that Zombies will be returning to CoD Mobile "later in 2021" so it's unlikely that this popular mode will return in Season 3.
More content such as a Prestige system and Call of Duty: Online's Monastery map has been added to the Chinese version of the game, but there is no way of knowing if these features will arrive in Season 3.
Image Credit: Activision