This Week in Modern Warfare and Warzone: New Playlists And More
Activision Blog has posted the latest This Week in Call of Duty post highlighting what players can expect in Call of Duty: Modern Warfare and Warzone for the week of July 7.
This week sees the return of 2v2 Gunfight Tournaments, alongside the debut of Bomb Planted Moshpit in Modern Warfare MP. 200 player Quads will remain in Warzone this week as well.
This week will also see new store bundles for fans to pick up who want to customize their operators and weapons.
Read on below for the full breakdown from Activision Blog: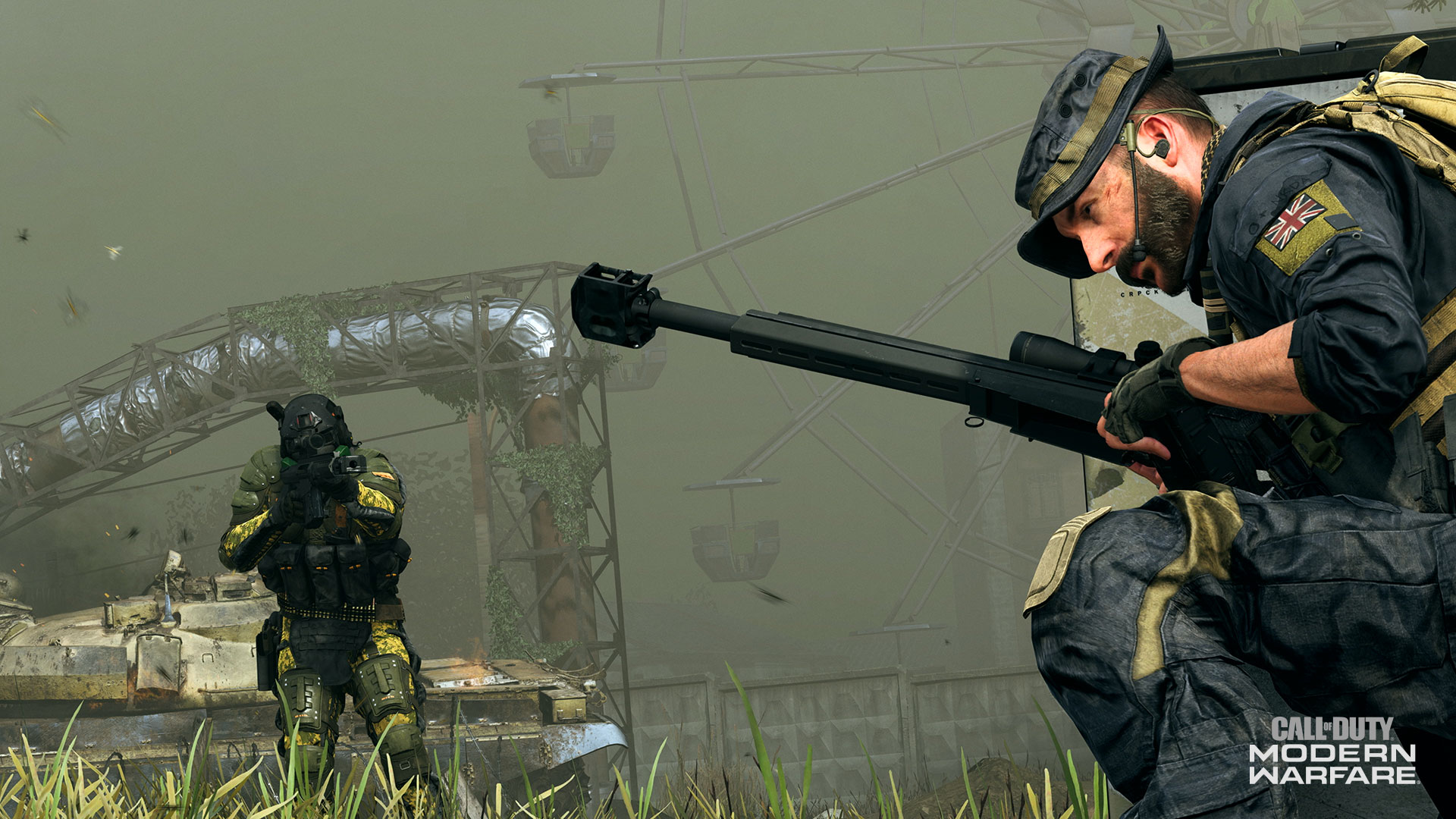 Gunfight Tournaments is back and, for those playing it for the first time, its premise is simple: win four games before you lose one, and you'll walk away with some awesome rewards. Even if you lose your first or final round match, there is XP and other cool rewards to be earned. Need some practice? The blueprint Gunfight playlist is staying in the rotation, so shake off that 2v2 rust – maybe on the map Rust? – before you try to make that awesome new blueprint assault rifle your own.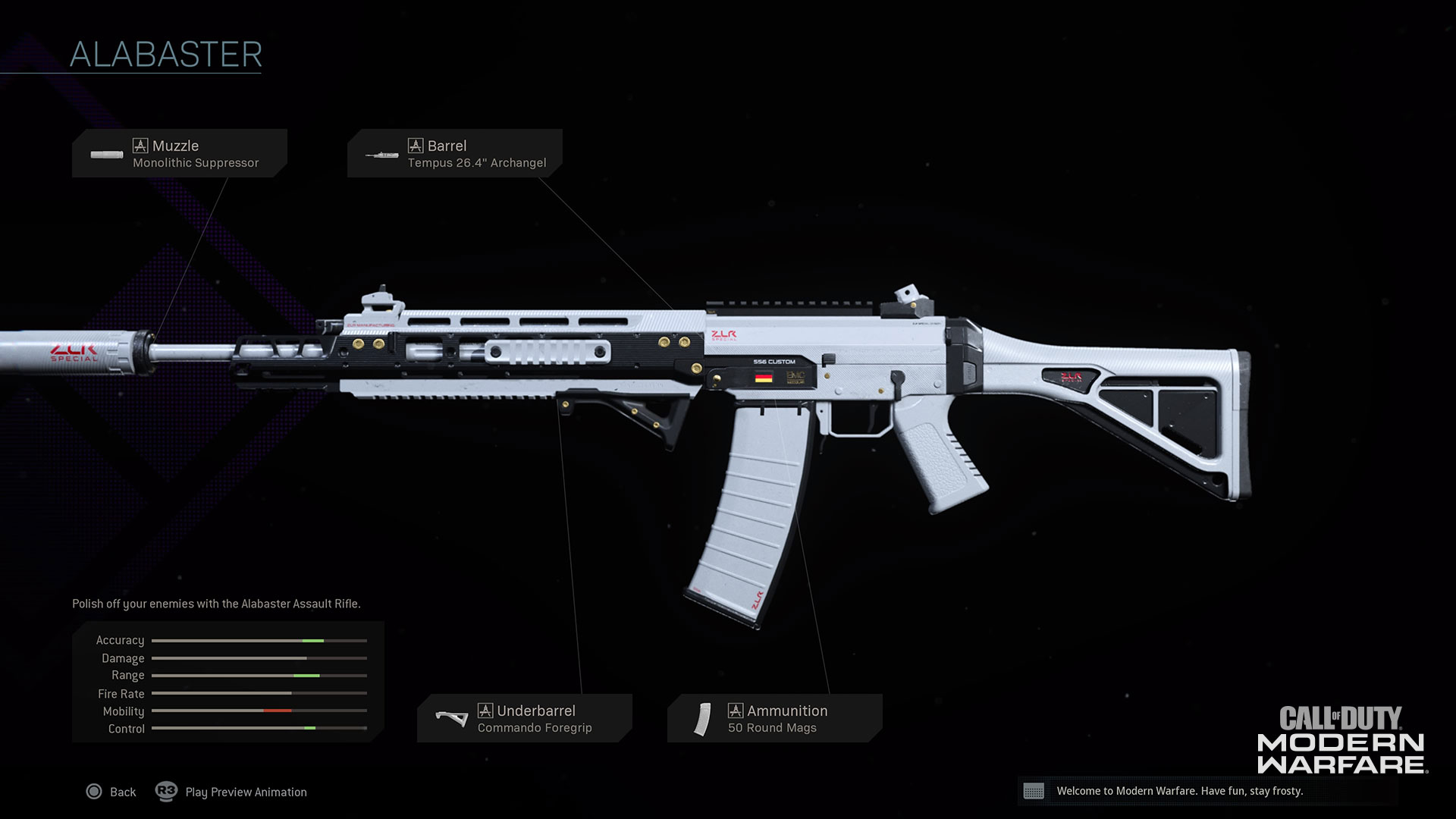 Speaking of Plunder: the SERE Kit: Plunder Player Store Bundle is built for those ready to hustle for cash across Verdansk, as it comes with two blueprints – the Alabaster assault rifle and the White Light sniper rifle – that would work great in a Plunder loadout. Fun fact: the calling card in this pack, and other SERE Kits, is a recommended loadout when using the two weapons in the pack.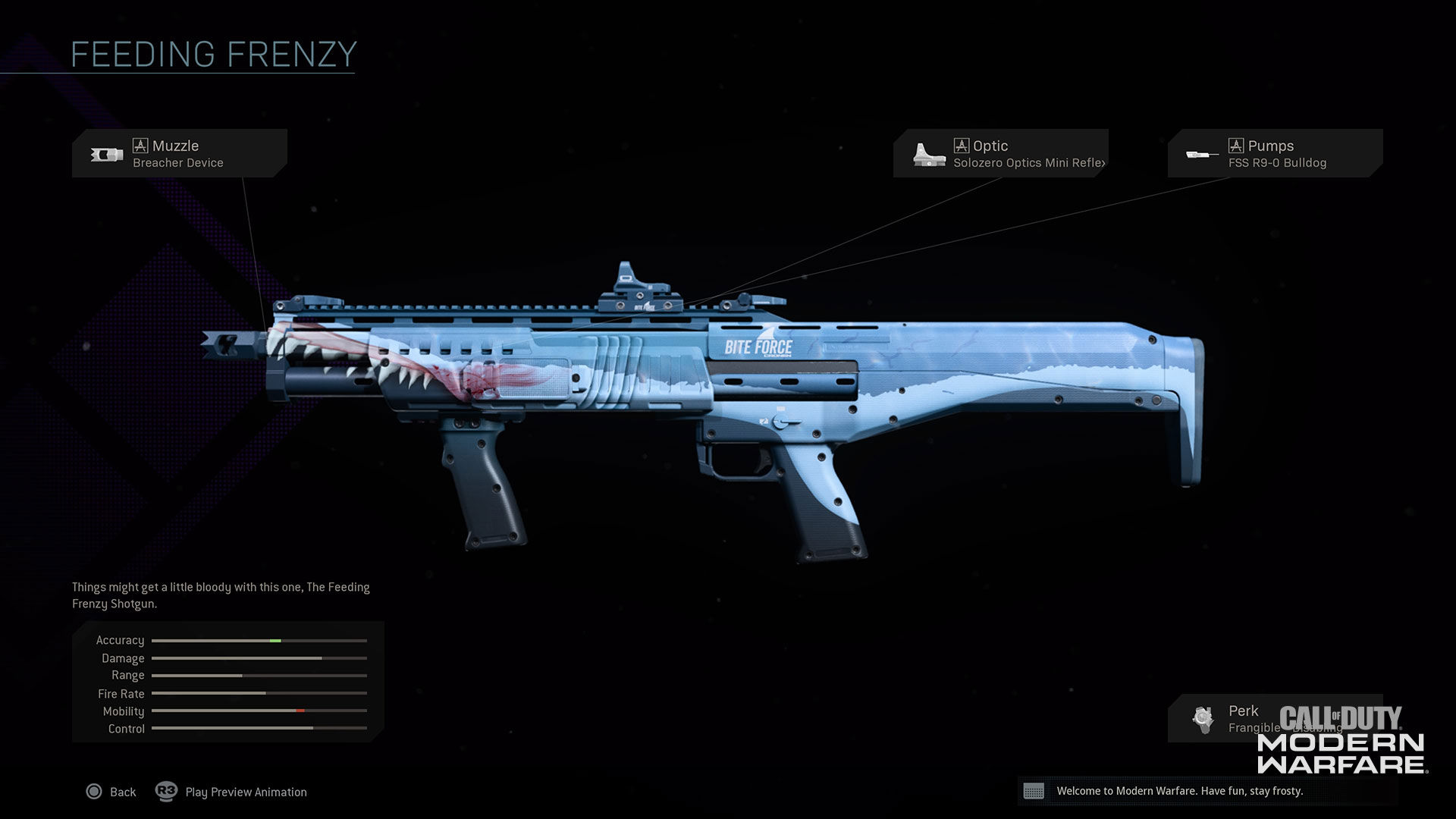 Rather sink your teeth into the enemy team regardless of game mode? Pick up the 'Blood in the Water' bundle and dive into your next match with the Epic Feeding Frenzy Shotgun blueprint.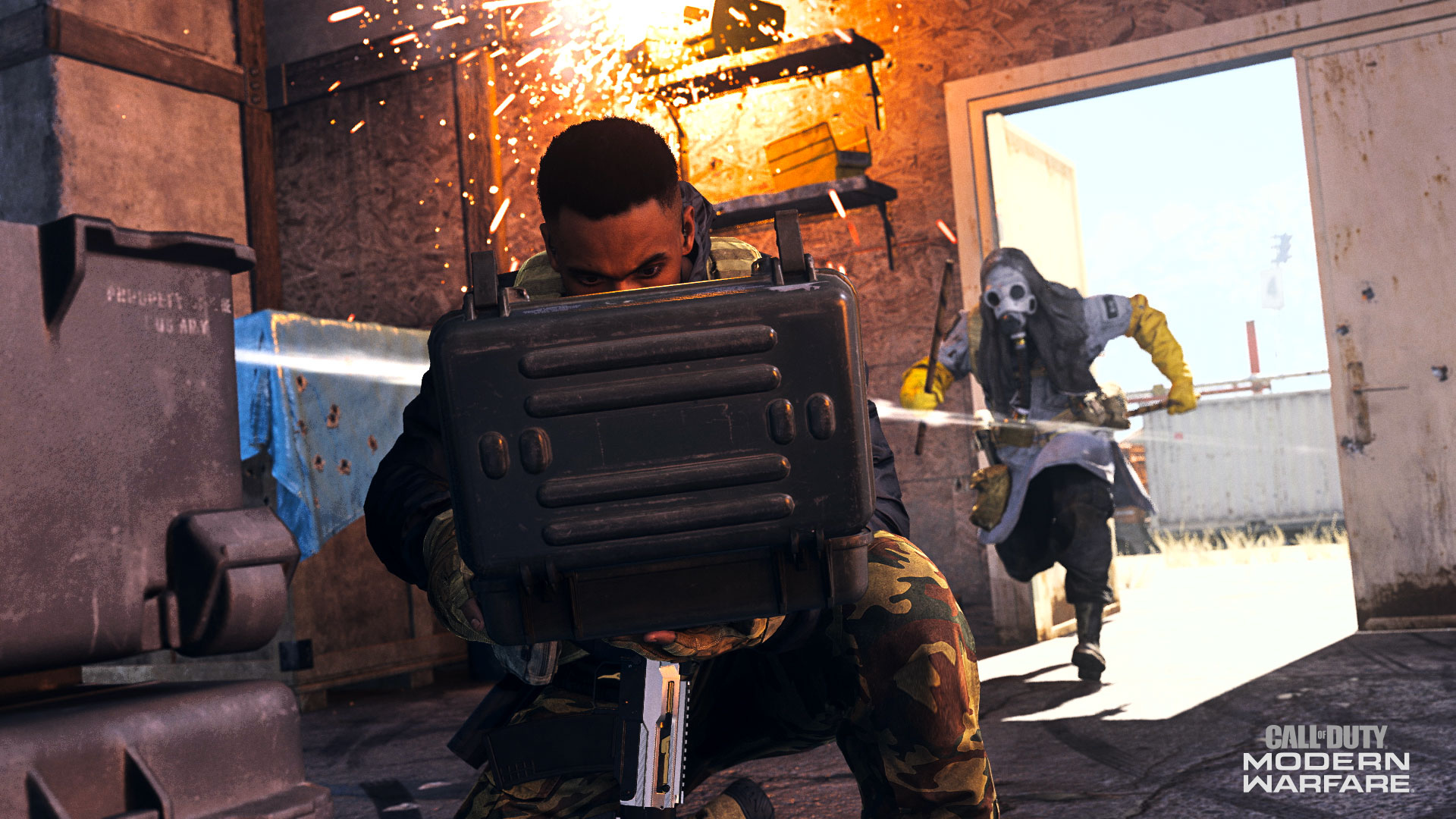 That shotgun could come in handy for clearing bomb sites at point-blank range within the Bomb Plant Moshpit, the new playlist this week in Modern Warfare. Whether you choose to play your life count in Search & Destroy or go all-out on offense or defense in Demolition, this playlist can be a blast for those who love bomb-based game modes.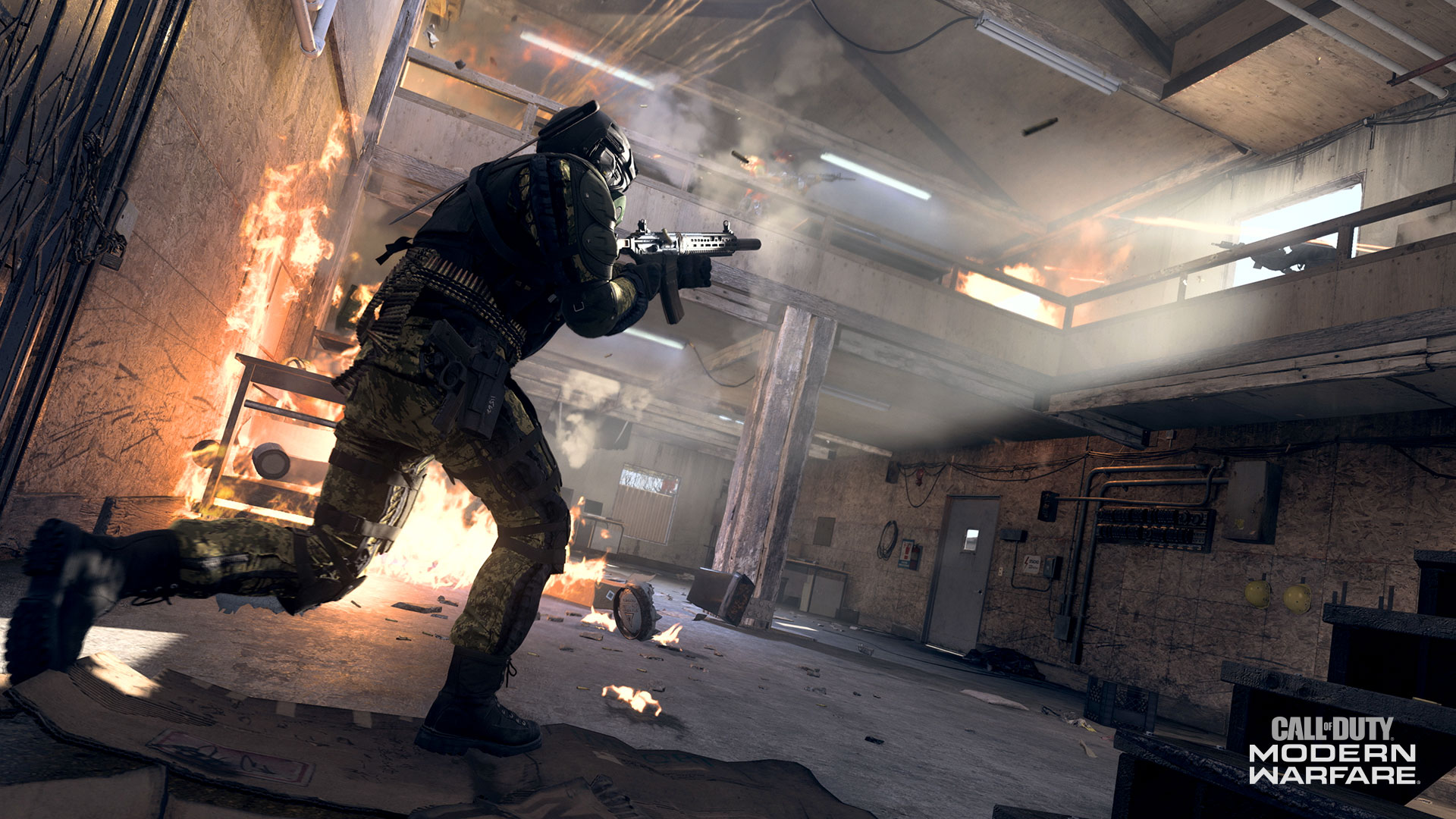 Realism Gun Game features blueprint weapons to cycle through as you only have yourself and your senses to rely on for survival and, hopefully, victory. Other Multiplayer playlists include the continuation of standard Ground War and the return of Dirty Old Houseboat (Rust, Shipment, and Shoot House 24/7).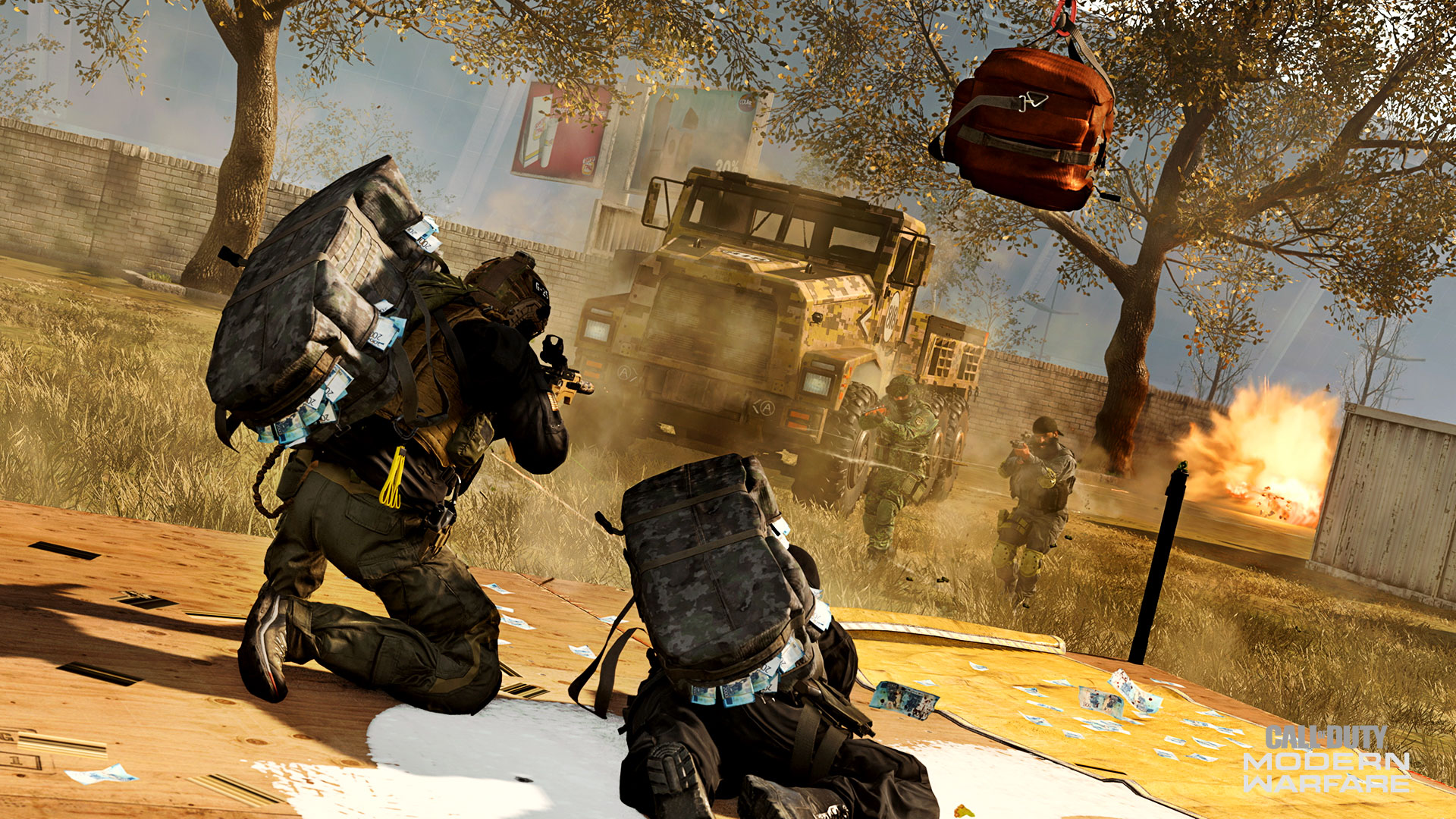 Get your fix of Warzone modes this week with Battle Royale Solos, Duos, Trios, and, of course, 200-player Quads. Those who love Plunder/Blood Money can play that mode this week with their Quad.
#LiveFromWarzone
Tune into tournaments, streams, and more this week coming to you #LiveFromWarzone. Get with Teepee for the Doritos Disruptor Series: Teep's Trials on Thursday July 7 on Twitch. Or watch a double dose of the Navy MWR esports event on July 10 and 11 on Twitch. Play with the community in UK during Warzone community nights. Tune in Friday night at 7PM BST (11AM PT) in the UK to watch Stream 1 or Stream Two both on Twitch. Keep an eye on @CallofDuty on Twitter for more news and updates to watch some of your favorites battle it out #LiveFromWarzone.
SOURCE: Activision
Modern Warfare & Warzone Oct 23 Update: Playlists & Bug Fixes
Infinity Ward has released a new playlist update for Call of Duty: Modern Warfare and Call of Duty: Warzone.
This new update includes some bug fixes for issues that popped up with The Haunting Event, alongside updates playlists in Warzone.
Bug Fixes:
Disabling the pumpkin heads due to a bug
Disabling the helicopter in the night version of Verdansk
Playlist Updates:
NEW: BR Solo Survivor
Juggourdnaut Royale
Plunder Candy Collector
The Haunting Event ends Tuesday, November 3.
Modern Warfare & Warzone Haunting Event Live: Patch Notes
The Haunting of Verdansk is here. Drop in for Halloween themed events and gear in Call of Duty: Modern Warfare and Call of Duty: Warzone on PS4, Xbox One, and PC from October 20 through November 3.
The new in-game Halloween event for Call of Duty: Modern Warfare and Call of Duty: Warzone has arrived. A new game settings update went live on PlayStation 4, Xbox One, and PC activating the new event.
For Week 1 of The Haunting, there's new Nighttime BR map, new playlists in Warzone & MP, and new store bundles based on SAW and Texas Chainsaw Massacre.
Warzone – New Playlists:
Nighttime BR: Verdansk going dark (available in select Warzone modes, like Trios)
Zombie Royale: Operators can fight against and alongside powerful zombified creatures as part of Zombie Royale, a limited-time mode where death is far from permanent. Instead of being sent to the Gulag, dead Operators will come back to life as a zombie. Although zombies cannot use weapons, they have supernatural abilities: increased speed, improved jumps, deadlier melee attacks, and thermal vision.
In addition to the new playlists in Warzone, there's also the new Trick or Treat scavenger hunt available. Find the specially marked Supply Boxes around the map, in 16 locations, for a trick or treat. Collect all 16 rewards to unlock a bonus blueprint.
Multiplayer – New Playlists:
Onslaughter – Squads must wrest control of a Juggernaut suit that spawns somewhere on the map and advance forward into a specific goal area. Be prepared for plenty of Minigun fire and consider powerful Killstreaks to take down an opposing Juggernaut, as well as the mad scramble whenever the suit is available for the taking. Also, the Juggernaut in this mode – and in all other modes during The Haunting of Verdansk – will come with a pumpkin head, which is surprisingly sturdy and durable despite it being a hollowed-out squash.
Gunfright
Halloween Moshpit
Store Bundles:
SAW Bundle: Be ready to don the garb of Billy the Puppet in the SAW bundle and take an enemy operator's choice to live or die in his own hands. Along with the "Billy" skin for Morte, the SAW Bundle features The Phlebotomozier Lethal Equipment piece, a special throwing knife will drill into your enemies upon impact. And oh yes, there will be blood… if it lands on target. Rather end your enemy's game with blood-red tracer fire? Two SAW-themed blueprint weapons – one Assault Rifle and one Shotgun – are included in this bundle, as well as a Cargo Truck skin, tricycle Charm, and four other pieces of personalization content.
The Texas Chainsaw Massacre bundle: Features the iconic crazed killer Leatherface. The legacy of this cannibalistic maniac, whose mad and macabre reign of terror in 1974 was unlike anything ever seen before, is set to live on through the "Leatherface" skin for Velikan, as well as the "Family Heirloom" LMG blueprint, complete with a unique Stock attachment that allows an operator to wield the weapon like a chainsaw. As players are re-introduced to the malice of Leatherface, a clue as to what happened to the notorious murderer may even appear to those with a keen eye. This bundle also includes the "Anybody Home?" melee blueprint that turns this Secondary into a one-handed hammer (with a bone-breaker on one side, and a meat tenderizer on the other side, commonly used in your local slaughterhouse), which some hitchhikers claim is "the better way" of slaughtering cattle, as well as an SMG blueprint weapon, a vehicle horn, and five additional Texas Chainsaw Massacre-themed items.
Jump into The Haunting, live now through November 3 in Call of Duty: Modern Warfare and Call of Duty: Warzone.
Get a Texas Chainsaw Massacre Emblem & Calling Card in Warzone
Legendary and Activision has teamed up to give players a bonus Emblem and Calling Card for Call of Duty.
As part of the Haunting of Verdansk event, a site has gone up allowing players to watch a few videos and scene to get an Emblem and Calling Card in Warzone.
Visit the new website called http://texaschainsaw.com
Follow the site to watch the selection of clips (caution: audio warning)
Enter your email when prompted
Code sent to your email within two weeks
The legal language on the website says that users must be 17+ and have a valid Activision ID account. The promotion is live until November 1, 2020.
Once you enter your email address, the site says that codes and a poster will be emailed within a two week window.
The Haunting of Verdansk event officially begins on October 20 and ends on November 3, featuring new Warzone modes, night time map, and the Texas Chainsaw Massacre Bundle.
Via @ModernWarzone