This Week in Modern Warfare and Warzone: New Playlists And More
Activision Blog has posted the latest This Week in Call of Duty post highlighting what players can expect in Call of Duty: Modern Warfare and Warzone for the week of July 7.
This week sees the return of 2v2 Gunfight Tournaments, alongside the debut of Bomb Planted Moshpit in Modern Warfare MP. 200 player Quads will remain in Warzone this week as well.
This week will also see new store bundles for fans to pick up who want to customize their operators and weapons.
Read on below for the full breakdown from Activision Blog: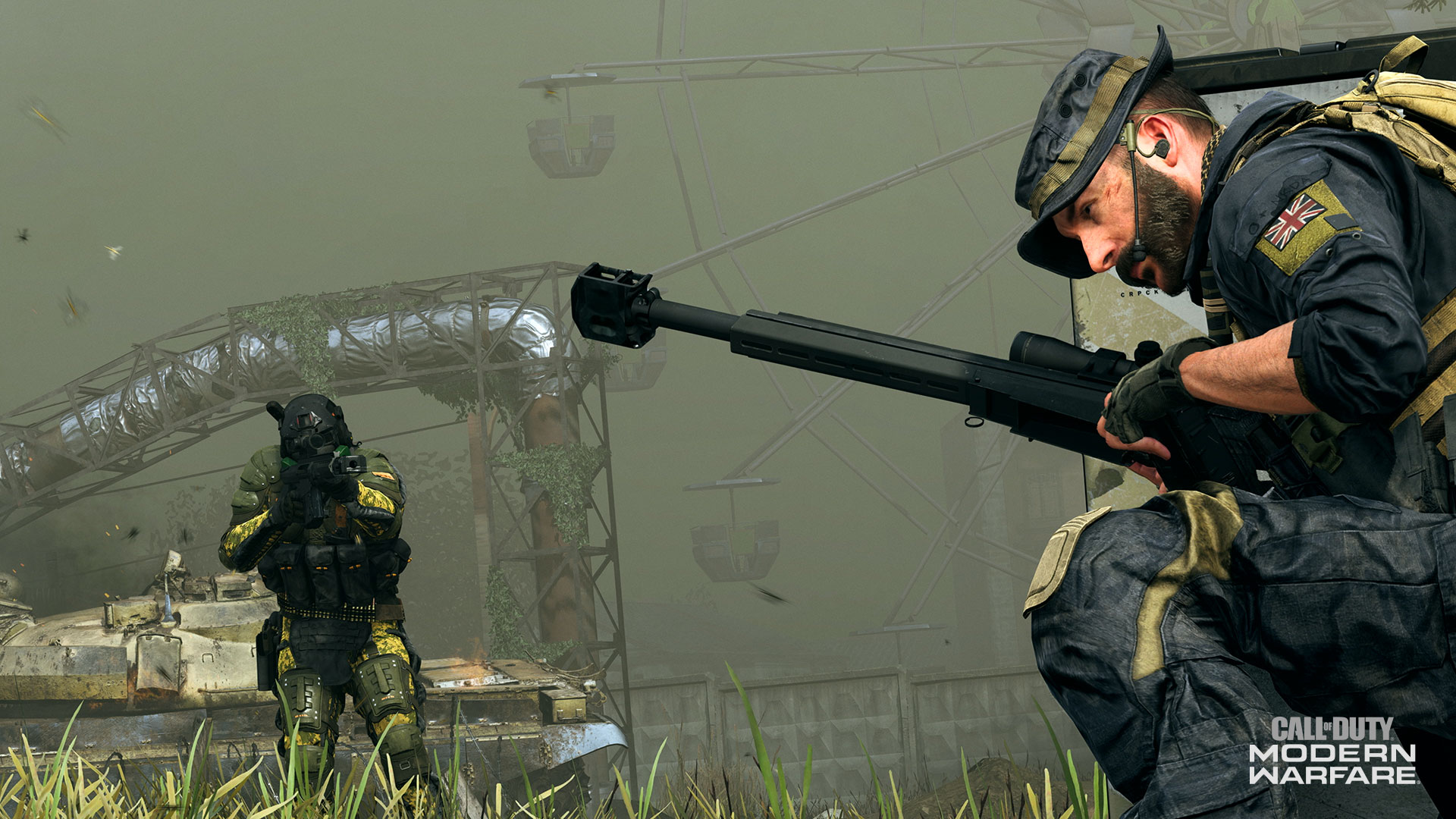 Gunfight Tournaments is back and, for those playing it for the first time, its premise is simple: win four games before you lose one, and you'll walk away with some awesome rewards. Even if you lose your first or final round match, there is XP and other cool rewards to be earned. Need some practice? The blueprint Gunfight playlist is staying in the rotation, so shake off that 2v2 rust – maybe on the map Rust? – before you try to make that awesome new blueprint assault rifle your own.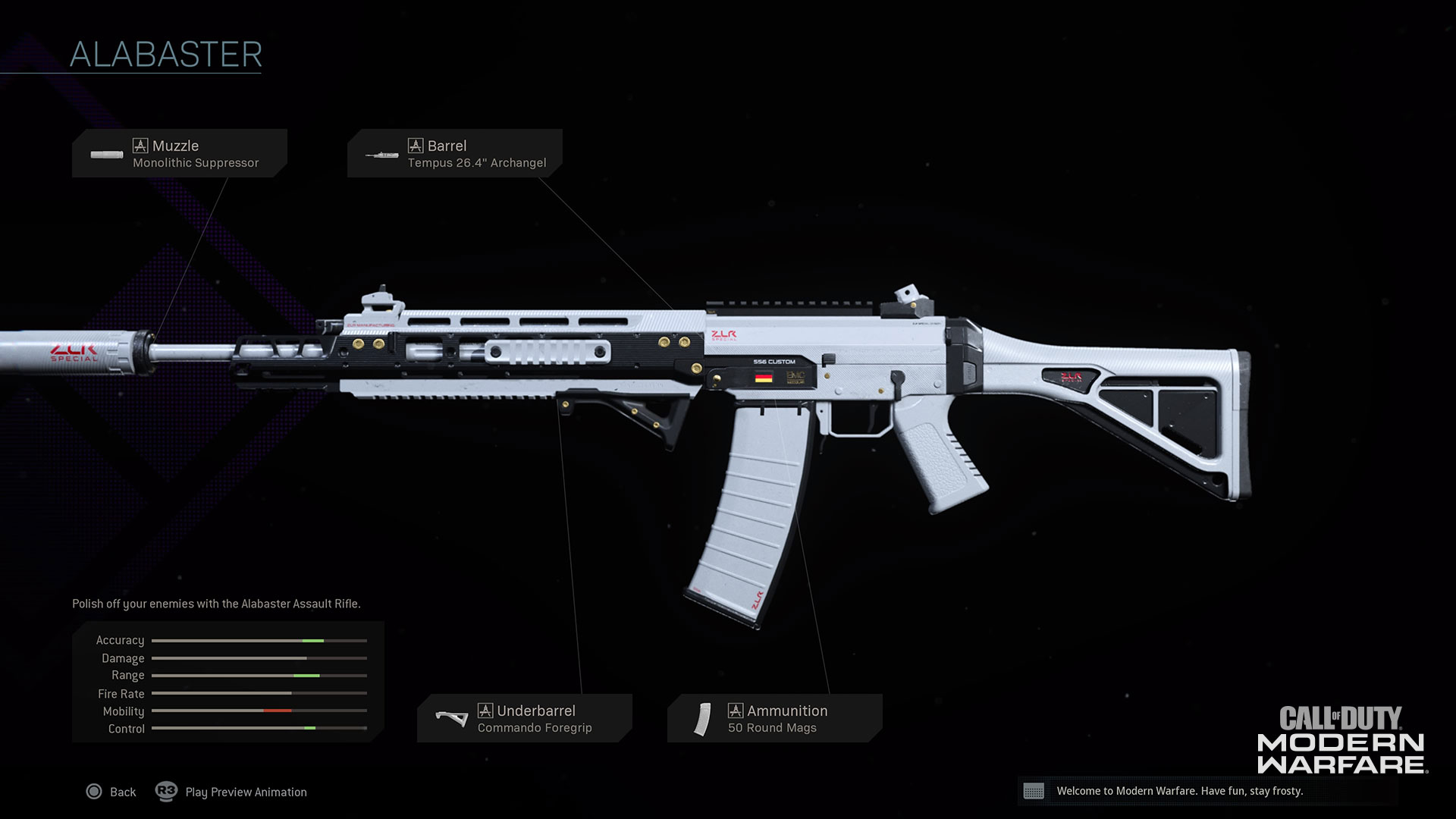 Speaking of Plunder: the SERE Kit: Plunder Player Store Bundle is built for those ready to hustle for cash across Verdansk, as it comes with two blueprints – the Alabaster assault rifle and the White Light sniper rifle – that would work great in a Plunder loadout. Fun fact: the calling card in this pack, and other SERE Kits, is a recommended loadout when using the two weapons in the pack.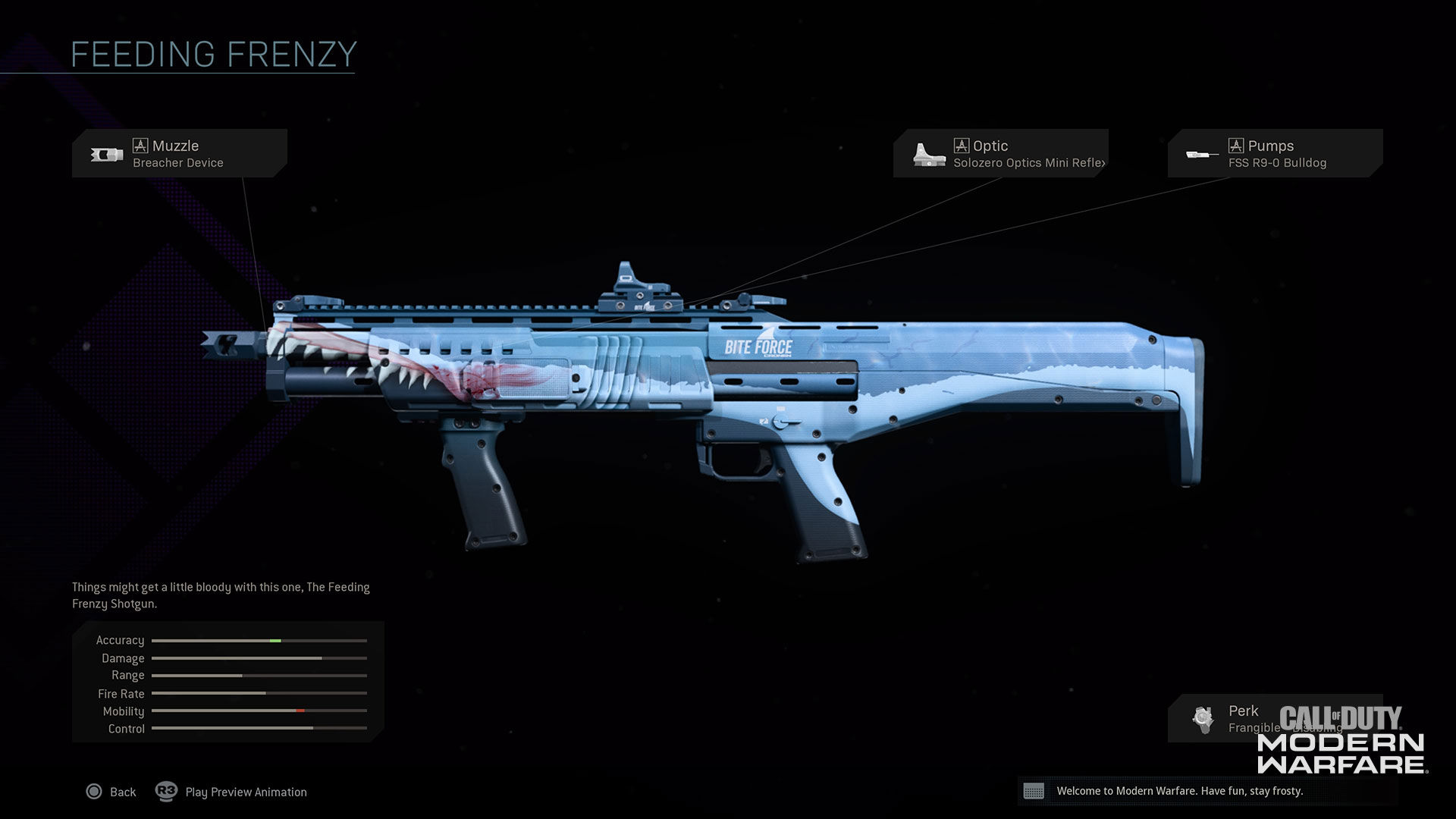 Rather sink your teeth into the enemy team regardless of game mode? Pick up the 'Blood in the Water' bundle and dive into your next match with the Epic Feeding Frenzy Shotgun blueprint.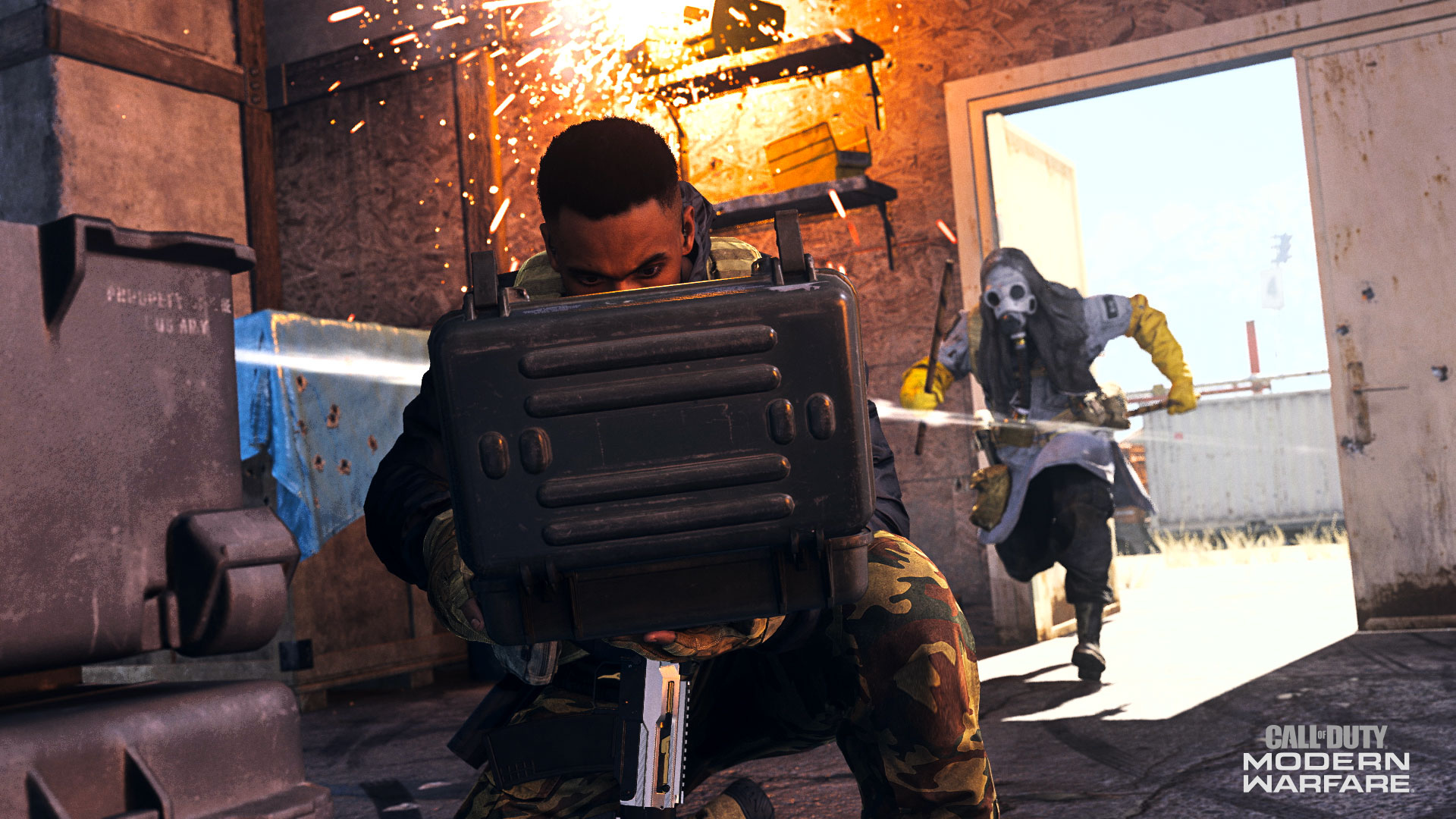 That shotgun could come in handy for clearing bomb sites at point-blank range within the Bomb Plant Moshpit, the new playlist this week in Modern Warfare. Whether you choose to play your life count in Search & Destroy or go all-out on offense or defense in Demolition, this playlist can be a blast for those who love bomb-based game modes.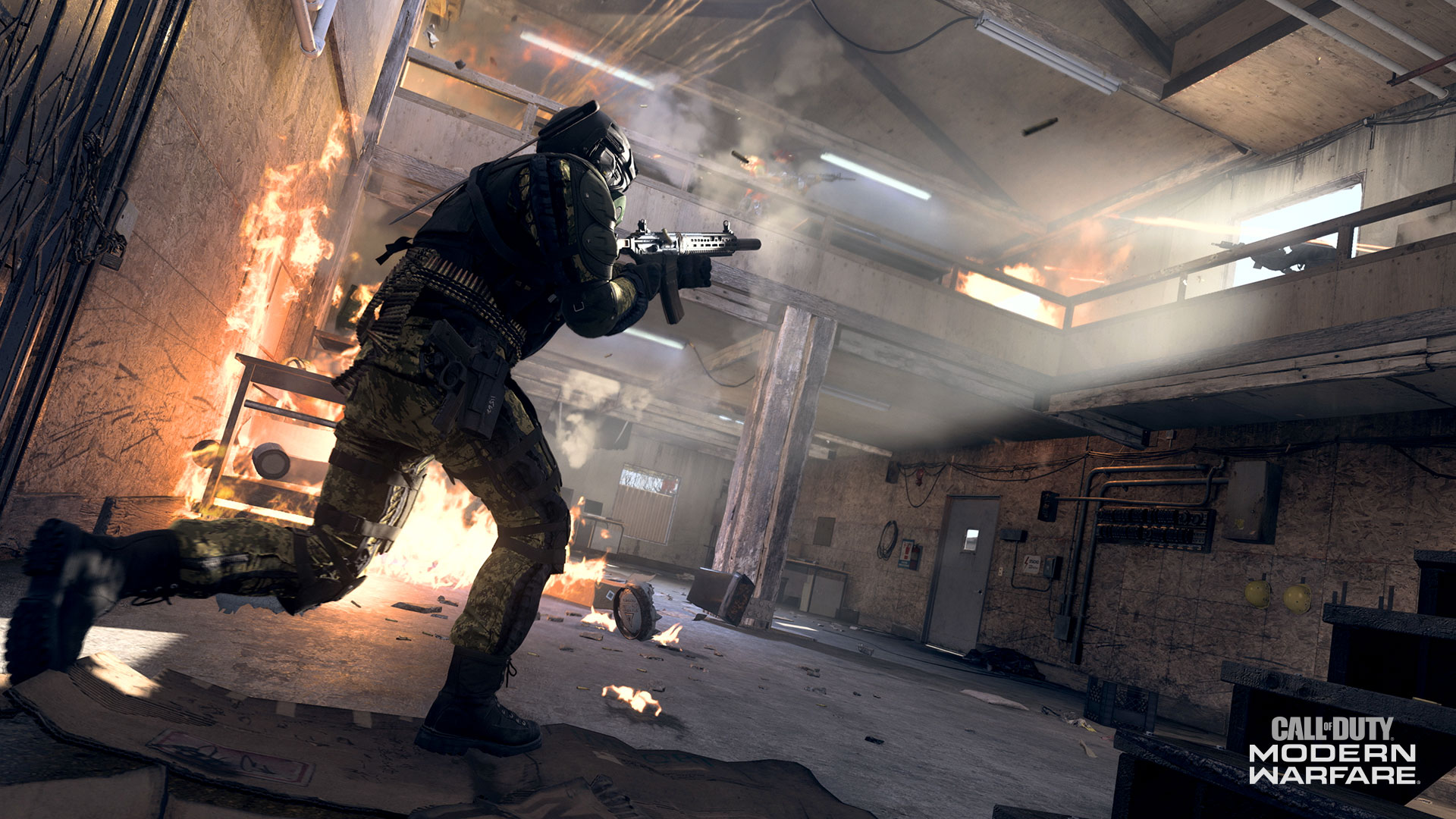 Realism Gun Game features blueprint weapons to cycle through as you only have yourself and your senses to rely on for survival and, hopefully, victory. Other Multiplayer playlists include the continuation of standard Ground War and the return of Dirty Old Houseboat (Rust, Shipment, and Shoot House 24/7).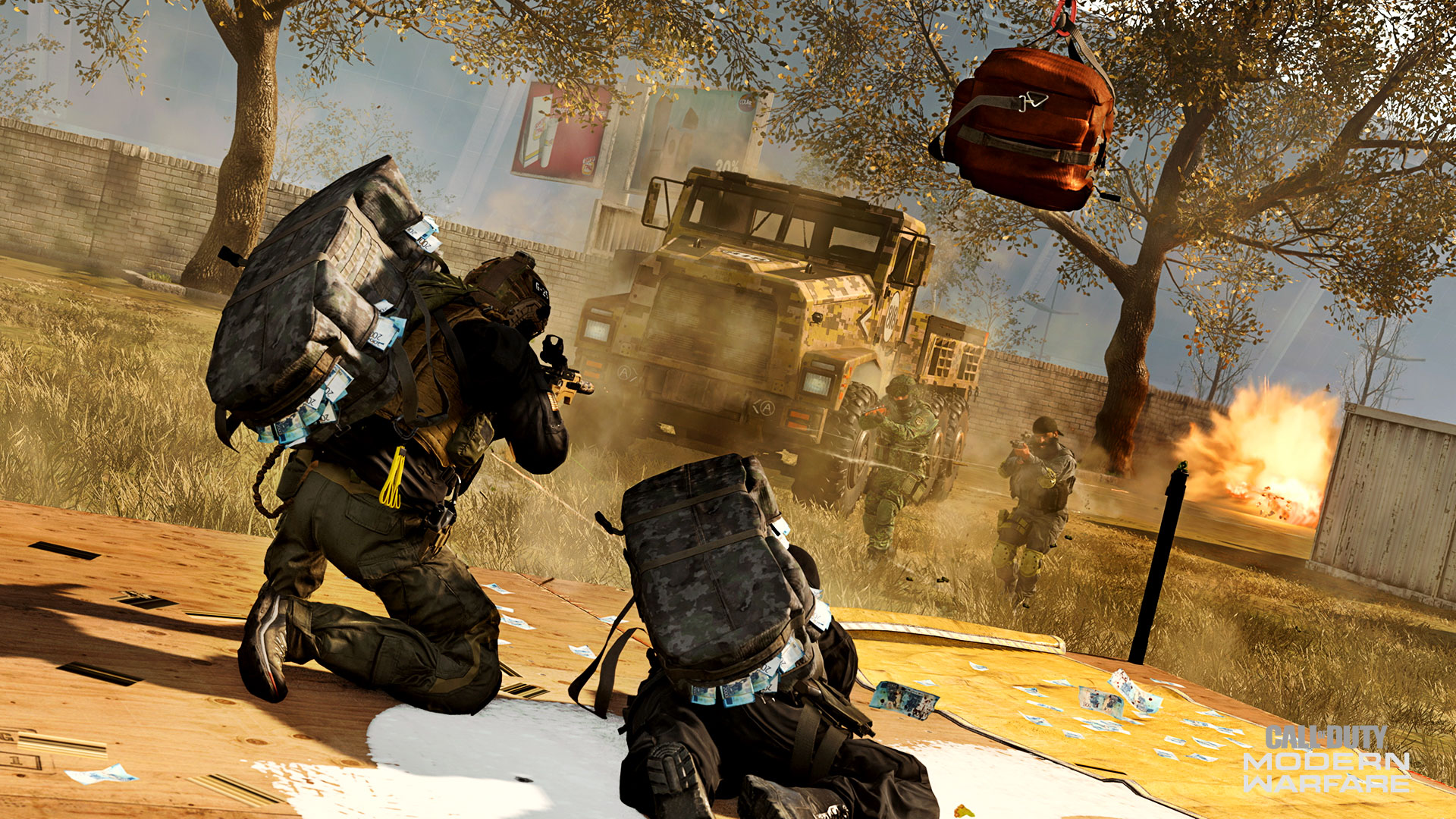 Get your fix of Warzone modes this week with Battle Royale Solos, Duos, Trios, and, of course, 200-player Quads. Those who love Plunder/Blood Money can play that mode this week with their Quad.
#LiveFromWarzone
Tune into tournaments, streams, and more this week coming to you #LiveFromWarzone. Get with Teepee for the Doritos Disruptor Series: Teep's Trials on Thursday July 7 on Twitch. Or watch a double dose of the Navy MWR esports event on July 10 and 11 on Twitch. Play with the community in UK during Warzone community nights. Tune in Friday night at 7PM BST (11AM PT) in the UK to watch Stream 1 or Stream Two both on Twitch. Keep an eye on @CallofDuty on Twitter for more news and updates to watch some of your favorites battle it out #LiveFromWarzone.
SOURCE: Activision
Call of Duty player uses musical instruments as a controller
Call of Duty player, DeanoBeano, plays the game with various musical instruments. We had the opportunity to have a brief Q&A with him.
A Call of Duty player has discovered how to use musical instruments as a controller and has even killed enemy players with an assortment of different instruments.
Call of Duty is a game traditionally played with a mouse and keyboard or controller, but not for player DeanoBeano. Deano instead opts to play his Call of Duty games with musical instruments, such as drums, a recorder, and even bongos.
He posts these hilarious highlights to his Reddit and Twitter pages, going viral each time he posts his impressive clips.
You can see one of his most popular clips below, where he manages to snipe a player in Modern Warfare, while using the drums.
DeanoBeano is clearly a one of a kind player, so we managed to get in contact with him and sit him down for a Q&A, where he details how he's able to play the game with instruments, how he started, and more.
Q: How do you manage to get instruments to work as remotes?
Deano: I use instruments that I plug in to convert midi signals to keyboard commands, and acoustic instruments I control using pitch to midi, then midi to keyboard commands. The bongos were actually a controller from the GameCube games Donkey Konga and Donkey Kong Bongo Bash. (referring to the above clip)
CI: Can you explain Midi to our readers?
Deano: Midi is a signal that electric instruments send to computers and other instruments and devices that control sound to connect with each other.
Q: What originally gave you the idea to play Call of Duty with instruments?
Deano: I started drumming to gaming montages live on twitch about a year ago, so there was always an ongoing joke that I actually hit the clips with my drums.
Eventually, in August I figured out how to hook up my drums as a controller and after I started doing that, I figured it would be fun to try other instruments and odd controllers too.
Q: What are your future plans? Any new instruments you want to try?
Deano: My plan is to keep making Cold War multiplayer as fun as I can. Playing with a normal controller (especially solo) can be really tiring because of SBMM. I'm always looking at finding new ways to play the game, and I plan on bringing this to other games too. I'll be using some new instruments and controllers soon.
Q: What's your favorite instrument to play in games?
Deano: The recorder is my favorite instrument to play with at the moment. It makes the game pretty challenging but every kill and clip I get with it feels so rewarding.
Q: Do you actually play any musical instruments?
Deano: I do! I started with piano when I was a kid and later on picked up drums and got a Bachelor's degree in music on drums. I play a little bit of trumpet (and recorder I guess haha) but not much.
That's the end of our interview with Deano. To see more of his content, you can follow him on Twitter and watch his Twitch streams, where he appears to be most active. He also occasionally posts highlights of his streams to his YouTube channel.
How to play TikTok's viral custom Call of Duty Gun Game mode
Don't miss out on the new viral TikTok Gun Game sensation in CoD: Modern Warfare and here's how you can play the custom mode too.
A fascinating new variation of Gun Game has been created and gone viral on TikTok. The Call of Duty: Modern Warfare custom mode has been revealed and we have these crazy settings for you to try out yourself.
It's a testament to the longevity of Gun Game that gamers can still find ways to make an already legendary game mode even better.
The simplicity of Gun Game is what makes it so addictive and keeps you coming back for more. Well, with this new bespoke set of rules you can now make the mode even deeper and infinitely more stressful.
Custom TikTok Gun Game mode in CoD
From the balanced and equal footing you all start out on to the skill needed to get a kill with every weapon, Gun Game is such a simple concept that never gets old.
Each player starts off with the same weapon and attachments and every time you achieve a kill with your random weapon, you advance to the next weapon. This continues until one player has gotten a kill with every weapon, but if you get knifed, you go back a weapon.
But one of its biggest assets is the fear and dread it can instill in you with the thought of being knifed. Gun Game is all about momentum and so often you'll have one person surge to double-digits in no time at all, and someone languishing on the starting weapon.
Add in melee kills that can set you back a weapon and the pressure is real.
This takes us to TikTok user thedillygang who has imposed his creation on the Call of Duty community that he calls "Blood Pressure".
The aptly-named Gun Game creation warrants its name because it will affect your biology, it will sternly test your friendships and relationships, and probably the strudiness of your controller.
Gun Game "Blood Pressure" variation in Modern Warfare
Scroll to "Private Match
Then go to Trials & GameBattles at the bottom of Modern Warfare's Multiplayer options
Select Custom Game
Make your way to Game Setup
Choose a map
Set mode to Gun Game – it can be found in Alternate Modes
Go to Game in Game Rules and set the Time Limit to Unlimited
Go to Player in Game Rules and set Max Health to 300 and Health Regeneration to Very Slow
Go to Advanced in Game Rules and set Setbacks to 5 Weapons
Select Option and make sure you save the mode for future use
Play it and try not to throw your controller
Let's be honest, if you're playing this chaotic mode with your friends then it's inevitable you're all going to be trying to knife each other. So let's reserve the violence for the video game, and enjoy this evil mode.
This can only be played in Modern Warfare at the moment due to the fact that Black Ops Cold War hasn't added Gun Game yet. But when BOCW does indeed get the mode, then be sure to try Blood Pressure out.
Image credits: Activision Blizzard
How to unlock the CX-9 SMG in Modern Warfare early
You can currently add the CX-9 SMG to your inventory within Call of Duty Modern Warfare, before its official release.
The CX-9 is one of many leaked weapons that will be making their way to Modern Warfare and Warzone soon. There is a way for you to unlock this leaked SMG ahead of its official release.
Modern Warfare is arguably the most beloved title in the entire Call of Duty franchise, managing to become the highest-earning premium game of 2020. It's the game that got many fans into the series in the first place, so it's always exciting to see new leaked content.
A few CoD leaks in December 2020 revealed an early in-game look at three new weapons, the CX-9, Raal MG, and Sykov. While this content hasn't been officially released, you can currently unlock the CX-9 SMG in-game.
The gun is based on the 'Scorpion' weapon from other CoD titles and will become available in both Modern Warfare and Warzone soon. Here's how you can unlock the CX-9 for yourself.
How to unlock Modern Warfare's CX-9 SMG
The key to unlocking this SMG is to complete a weapon challenge. Even though the gun hasn't been officially released, your progress through this objective will be tracked within Modern Warfare anyway.
This in-game challenge requires you to score two longshot kills while using an SMG across five different matches. You can get this done by keeping your distance from the enemies that you're tracking and then firing in bursts, rather than holding the trigger.
While this is different from how you would usually use an SMG, the challenge isn't that hard to complete. You can easily score two kills this way in just a few matches. You may have already done this at some point without realizing it.
The game will track your progress and many players have reported this happening. Reddit user BKTOOR posted a clip of them using the CX-9 SMG in the Modern Warfare subreddit. They also showcased gameplay of the other weapons that were leaked back in December.
At the time of writing, it's unclear when exactly we'll see the new SMG make its way to Modern Warfare. While you can't use the CX-9 in multiplayer yet, you can add it to your inventory so that it's available to you on the day of its release.
If you're feeling a bit impatient, then you're in luck since there is a way to try it out early. You can purchase the weapon in Modern Warfare's Spec Ops Survival mode, and see how it feels in the midst of combat.
As far as we know, this can only be completed in Modern Warfare multiplayer, but it's possible it could work in Warzone too. Once we hear something official from the developers about the release of the CX-9 SMG and other leaked weapons, we'll be sure to update this guide.
Image Credits: Activision & u/MightyJordanb