This Week in Modern Warfare and Warzone: New Playlists and Operator
Activision Blog has posted the latest This Week in Call of Duty post highlighting what players can expect in Call of Duty: Modern Warfare and Warzone.
This week sees the official debut of the new Operator Gaz, All or Nothing playlist and Chaos 10v01 in MP. For Warzone, standard Quads returns on June 23.
This week will also see new store bundles, including a new weapon blueprint bundle called Twin Sins.
Here's the breakdown:
This week in Modern Warfare All or Nothing makes its debut, play tight and gritty in the Team Tactical Gunfight playlist, fight for success in the Chaos 10v10 playlist, and takedown the competition in Warzone. Check the Store this week for a new slate of bundle items including Operator Kyle "Gaz" Garrick.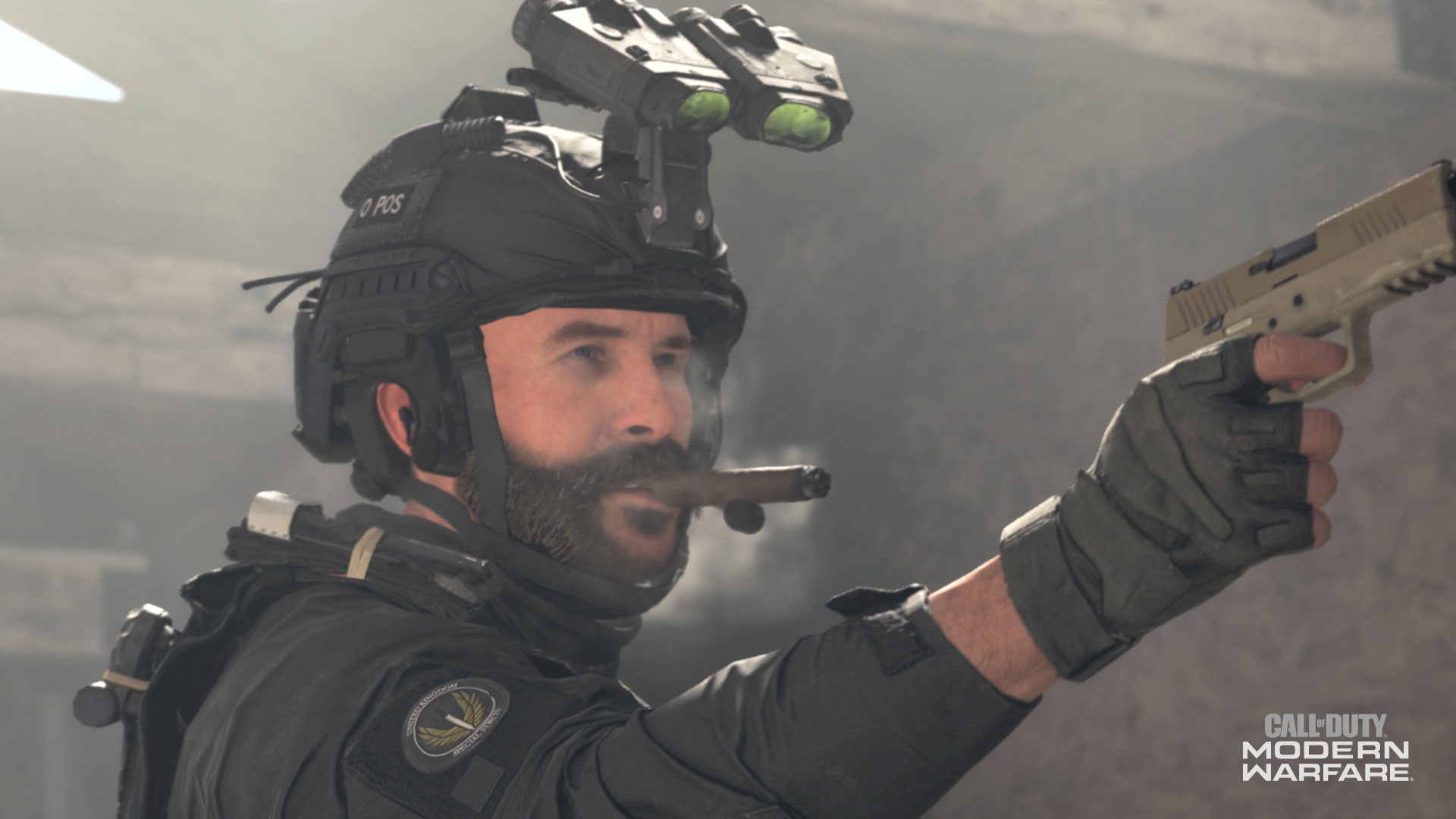 All or Nothing is a Free-For-All mode where players are outfitted with only the barest of armaments to take down their opponents. You'll begin the game with only a Throwing Knife (also acts as a Combat Knife), an empty handgun, and minimal perks. You'll have to scavenge for everything else as you work your way to getting 20 kills and hopefully a W.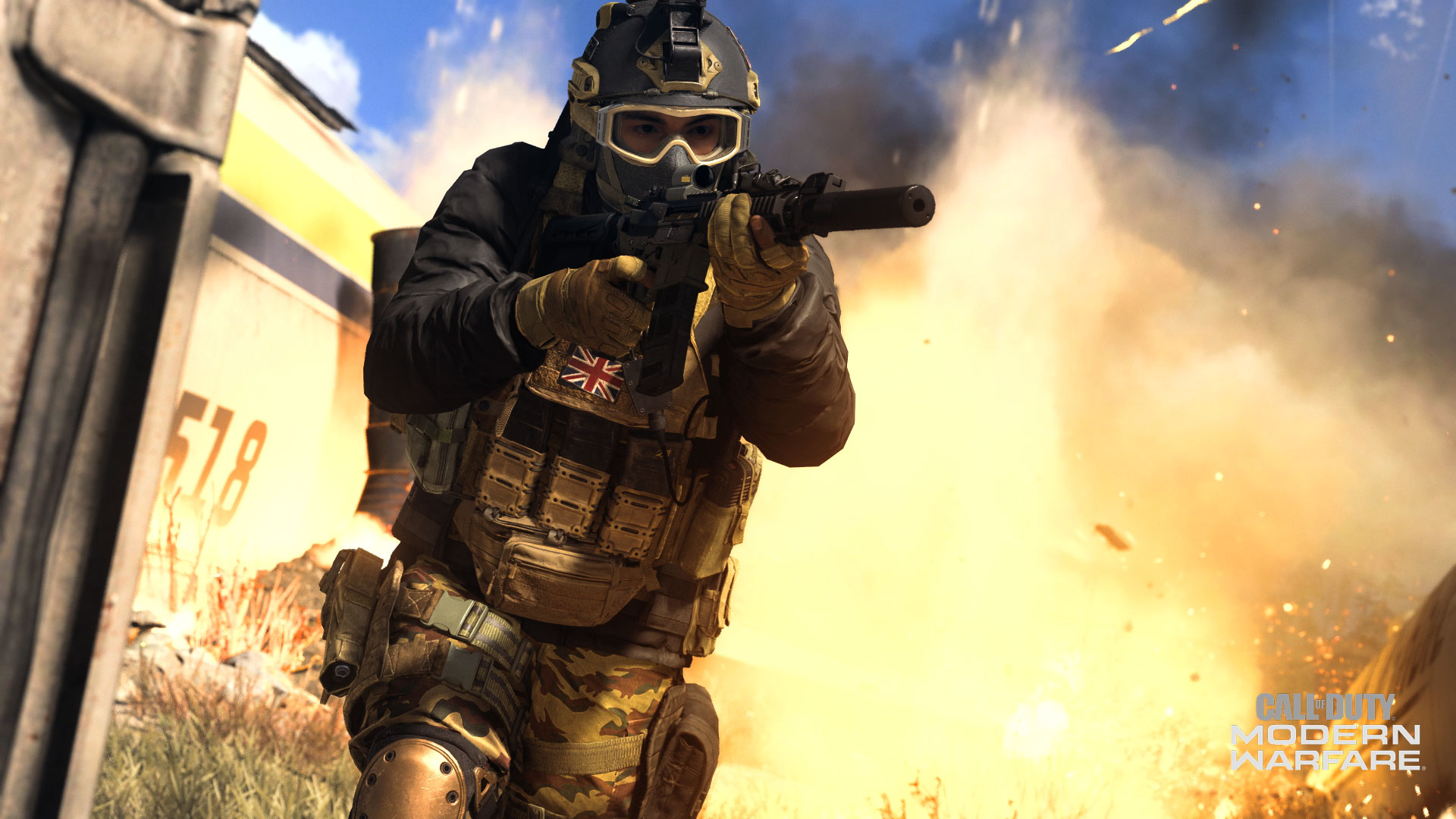 One of the heroes of the Campaign and a member of Task Force 141, Kyle "Gaz" Garrick is now playable as an Operator in Modern Warfare including Warzone. The 'Gaz Operator' bundle includes a skin for the Operator plus challenges you can complete to unlock additional skins. You'll also instant unlock two weapon blueprints the Fair Brass and the Tanker, and the Hit Sticks, a blueprint of the Kali Sticks. Get Gaz, new Legendary blueprints, and more when you purchase the 'Gaz Operator' bundle.
Then, be ready to "eat" with the Delivery Boy SMG blueprint and Order Up handgun blueprint for a complete quick and aggressive loadout from 'The Munchies' bundle. Or get the highly agile Dynatron LMG blueprint and the extremely accurate Uncertain Futures SMG blueprint in the 'Megacity Menace' bundle. Both bundles are available in Store this week and feature blueprints that excel in mid-range Multiplayer maps and close encounters you may have in Warzone.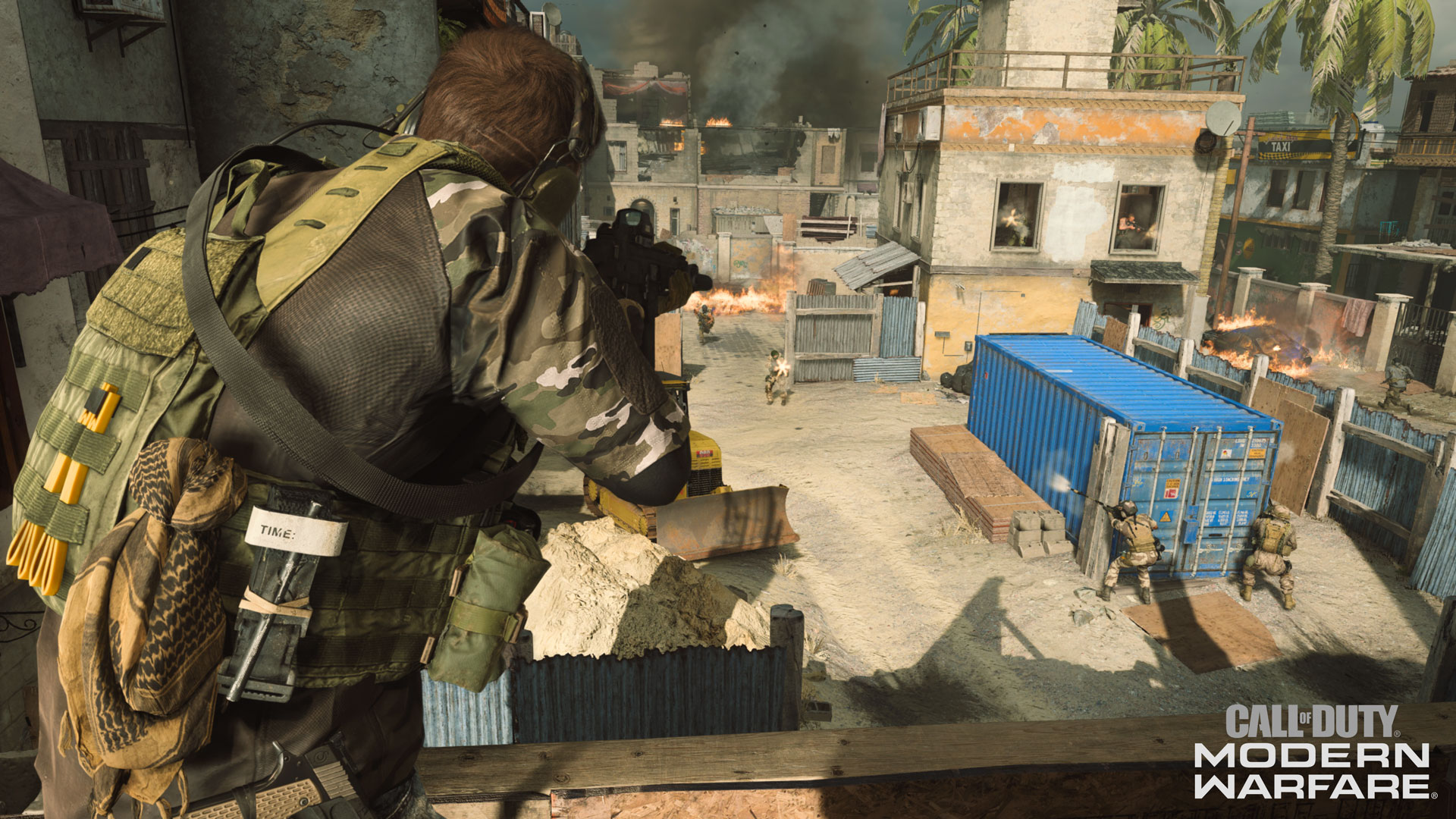 Like the fast-paced style of multiple back-to-back engagements? Jump into Chaos 10v10, a playlist moshpit featuring traditional 6v6 maps where the player counts for both teams has been upped to 10. You'll have more teammates and more enemies, so keep the communication up and watch your back.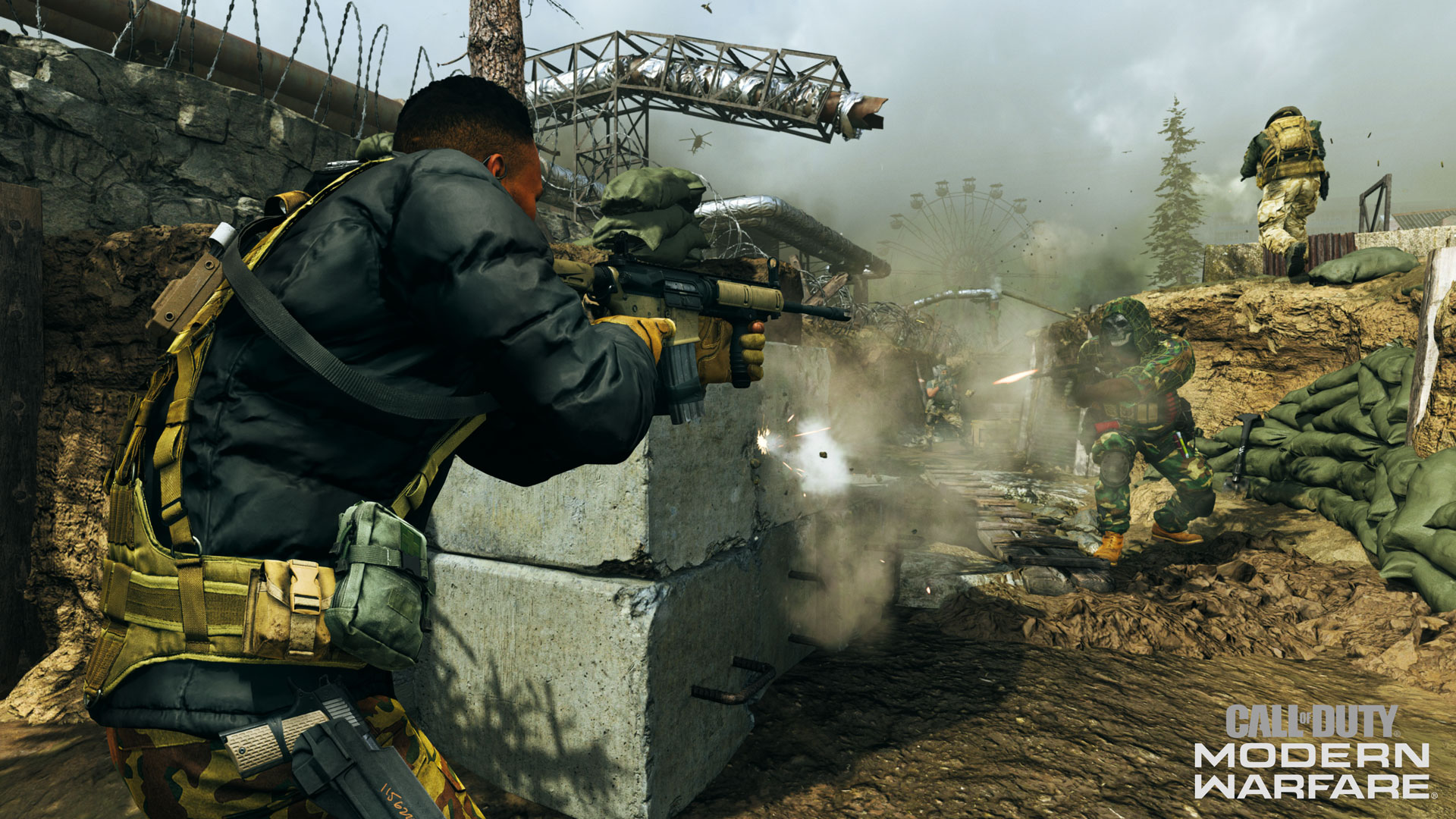 Face Off meshes the strategic 3v3 side of Gunfight to the fun and frenetic nature of traditional Multiplayer modes. Play modes like Domination, Kill Confirmed, Grind, and more on a variety of Gunfight modes in this playlist. Find a partner, then work together to best the other team.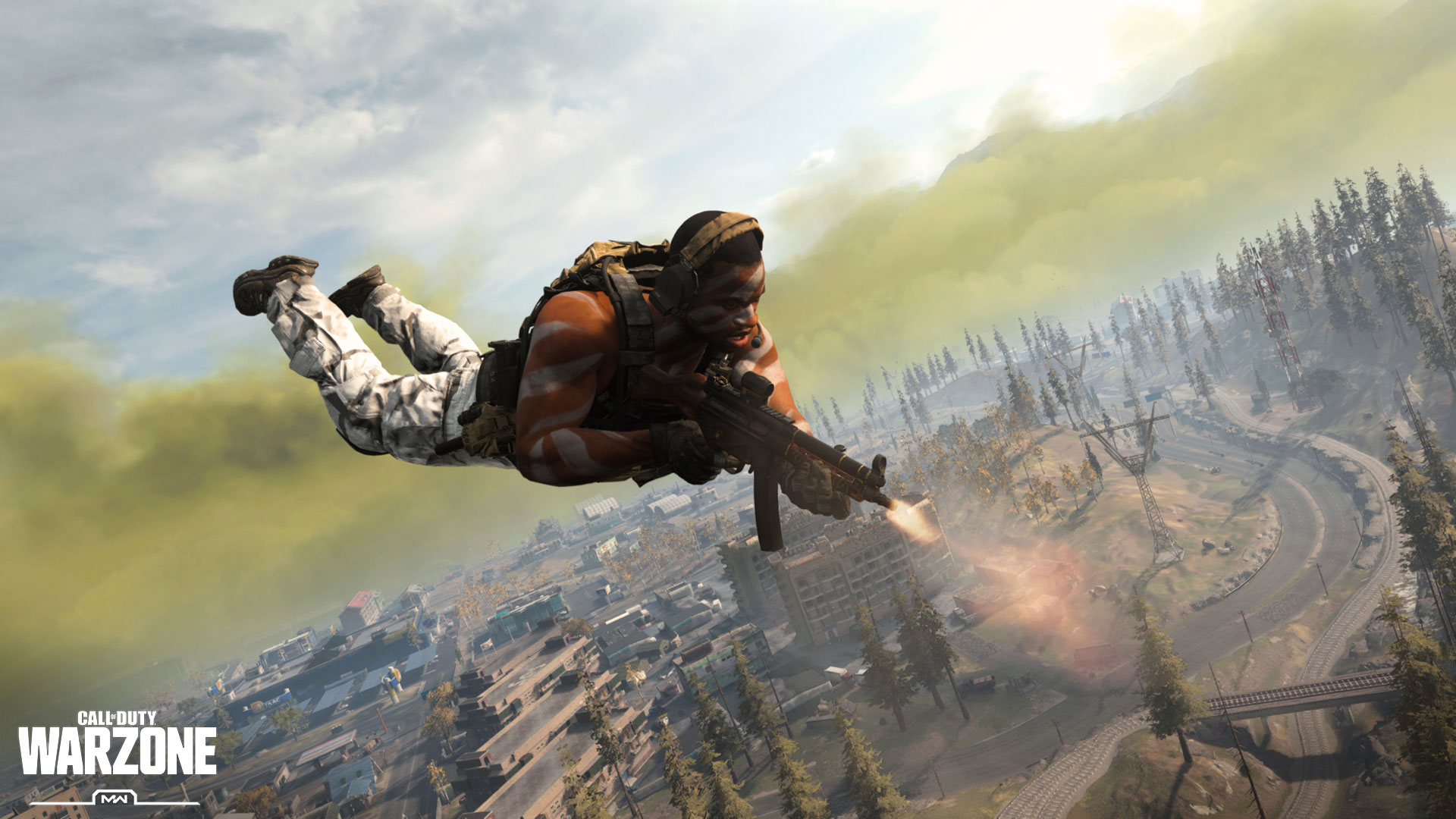 Get your fare of Warzone modes this week with Battle Royale Solos, Duos, Trios, and Quads. Plus, collect the cash in Plunder/Blood Money Quads and battle 50v50 in Warzone Rumble.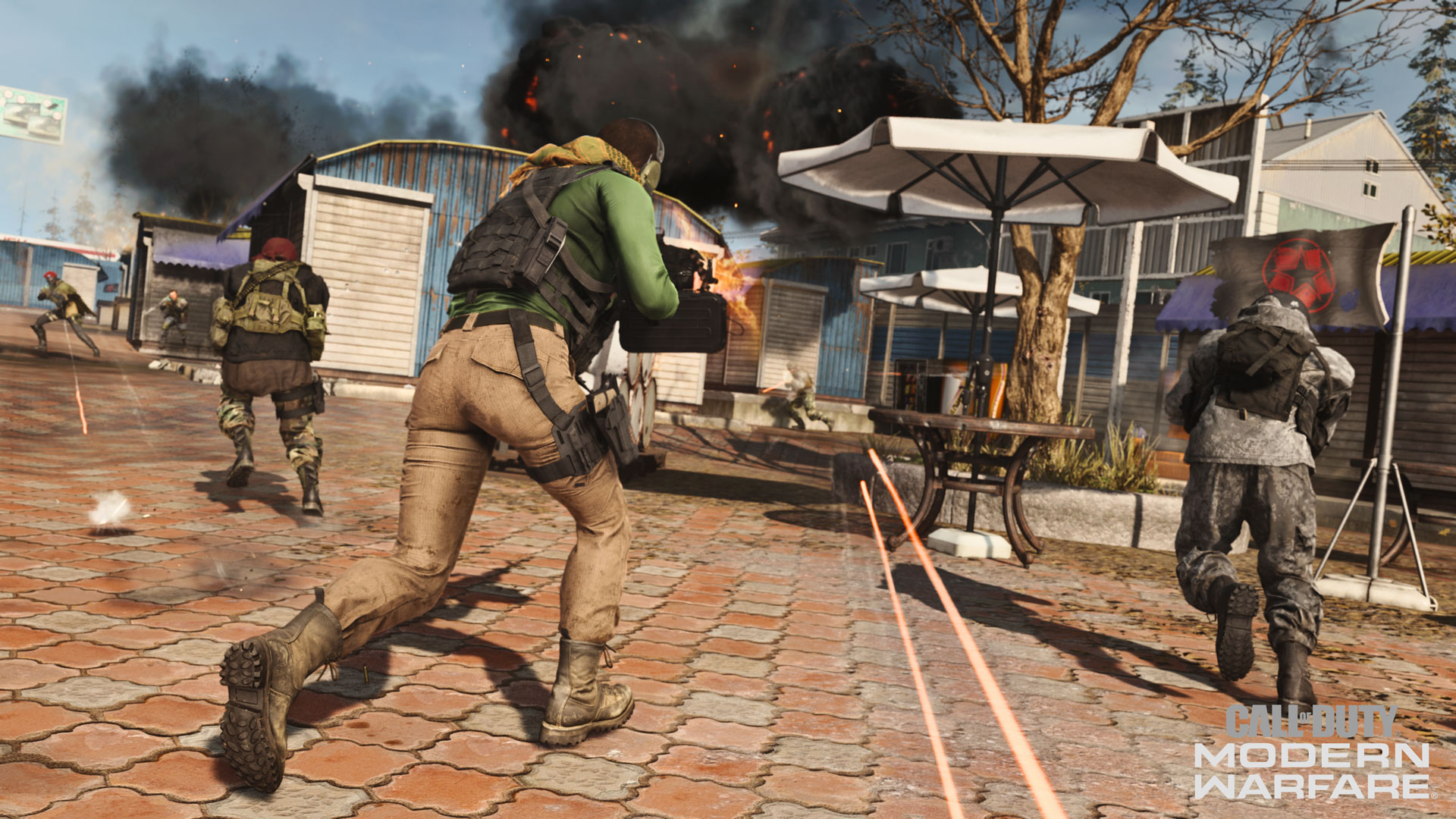 Experience Promenade without the tanks in Infantry Ground War. Battle on the newest map, Promenade, and other Ground War locales without tanks in Infantry Ground War. While you won't have to worry about the strength of the tank, you'll still need a powerful infantry assault to push back the opposition and capture the objectives.
SOURCE: Activision
'More content' coming to Modern Warfare as Season 6 ends
While November 23 marks the end of the Season 6 Battle Pass in Call of Duty: Modern Warfare, fans have been wondering about new content for the title.
There has been no official news on what's next in terms of content for Call of Duty: Modern Warfare after Warzone's integration with Black Ops Cold War.
The confirmation we have so far is that Modern Warfare will receive a new progression system to match the new system in Black Ops Cold War starting on December 10. Fans can learn more about the Progression system in a detailed blog post.
Now, an Infinity Ward developer has confirmed on Twitter that there is more content planned for Modern Warfare. He says that he's not aware of the 'official name' of the new content, but more is coming.
It's not clear at this time what the new content will be for Modern Warfare. Modern Warfare continues to be a very popular Call of Duty game, selling over 30 million copies in its first year. Activision has not outlined future plans for the game itself.
Season 6's Battle Pass officially ended in Modern Warfare & Warzone on November 23. The pass reset timer says 0seconds left.
Warzone will officially be tied to Call of Duty: Black Ops Cold War's system starting on December 10 with a new Classified Experience. Players playing Modern Warfare MP can continue to level up their overall player rank and access the Seasonal Prestige system. They can also contribute toward's ranking up the Black Ops Cold War & Warzone Battle Pass, but content unlocked is only usable in Black Ops cold War & Warzone.
We'll keep you updated as more information is announced.
How Modern Warfare progression will change after Season 6
Modern Warfare will integrate with Cold War in December. Here's how that will work.
Season 6 of Modern Warfare ends on November 23, so what's next for the title after integration with Black Ops Cold War?
Season 6 appears to be the final season of Modern Warfare. With the launch of Black Ops: Cold War, the focus has been shifted to the new title and Warzone.
It's not the end of Modern Warfare, however. Season 6 ends on November 23. After that, fans will have to wait until December 10, when Modern Warfare and Warzone integrate with Black Ops Cold War.
This integration will bring a new progression system to the game. Read on to find out how the new progression system works and what's next for Modern Warfare.
Modern Warfare progression
On December 10, progression will become unified between Black Ops Cold War, Modern Warfare, and Warzone. This means that you'll now have one rank for all three titles. No matter which game you're playing, you will rank up on all of them.
This new progression system combines Modern Warfare's seasonal progression with the classic Prestige system. Every season, once you hit the maximum season level, you will begin your Prestige levels. Season levels will reset every Season, but your progress will resume from the highest Prestige you achieved in the previous Season.
Your current level on Modern Warfare will be scrapped once integration begins. Your Black Ops Cold War rank will now become your rank on Modern Warfare. As you play either Cold War, Warzone, or Modern Warfare, your rank will increase.
Future of Modern Warfare
usually, once a new Call of Duty launches, the population of the previous game begins to dwindle. The majority of players move onto the new game, and only a hardcore few remain on the previous title.
Unified progression might change this. With Warzone being the connecting mode between Modern Warfare and Black Ops Cold War, weapons from both titles can be used in Warzone.
Warzone is free-to-play and allows players to use weapons from both games, even if they don't own them. Leveling up weapons and unlocking camos is much easier in multiplayer, so players may return to Modern Warfare's multiplayer to get attachments for use in Warzone.
Although Black Ops Cold War has released, it's certainly not the end for Modern Warfare.
Black Ops Cold War UK opening week sales lower than Modern Warfare
The first full week data from the UK on Call of Duty: Black Ops Cold War sales are out, and the numbers are not as high as 2019's sales.
The UK game charts, via GamesIndustry, reveals that Call of Duty: Black Ops Cold War's digital downloads were up 39% over Modern Warfare's 2019 opening.
However, the game's physical sales were down almost 64% compared to Modern Warfare.
The first week UK charts saw Assassins Creed Valhalla debut at #1 in terms of physical game sales. Some report that this is due to Black Ops Cold War's digital purchase incentives, and that the game's physical edition was not available in certain retailers.
Combining the digital and physical sales from launch week, Black Ops Cold War debuts at #1 in the UK charts. But the game's overall sales didn't match Modern Warfare's opening week in the UK.
Data shows the game's first week sales are down 16% compared to Modern Warfare. Modern Warfare is one of the best selling Call of Duty games of all time. The game's opening weekend in October 2019 saw $600 million in revenue. The title has gone on to sold well over 30 million copies to date.
And it's become clear that Warzone's success could've impacted sales for the new titles. Warzone's integration with Black Ops Cold War is set for December 10. It could be that after the integration, Activision will see higher premium upgrades from players interested in the entire game's experience.
Activision has not released opening week data for Call of Duty: Black Ops Cold War. The company only has said that the game's day one digital sales were the 'highest' in franchise history.