This Week in Modern Warfare and Warzone: New Content and More
Activision Blog has posted the latest This Week in Call of Duty post highlighting what players can expect in Call of Duty: Modern Warfare and Warzone.
This week sees a new update for Modern Warfare and Warzone. In Warzone, players will find a new Armor Box – similar to the Munitions Box – where a player can drop this and provide armor for your team. There will also be a new selection of weapons and loadouts in the Gulag, to keep things fresh.
In Modern Warfare, new MP maps Hardhat (6v6) and Aisle-9 (Gunfight) debut in-game, free for everyone.
This week will also see new store bundles including the Ghost Contingency Pack!
Activision has also announced the latest Live From Warzone events featuring many different streams and more this week for fans to watch throughout the week on both YouTube and Twitch.
Here's all the details from the Activision Blog:
This week in Modern Warfare play a new Multiplayer map Hardhat, experience a new Gunfight battleground Aisle 9, collect the Cash as Blood Money Quads returns to Warzone, pick up a new classic look for Ghost in Store, and more.
Operator Ghost in the 'Classic Ghost' skin, available in the Ghost Pack Contingency bundle
The 'Ghost Pack Contingency' bundle arrives to the store this week featuring two weapon blueprints including a Legendary assault rifle and a new skin that gives a Ghost a look that veterans will remember. The bundle includes 10 ghostly items, so you can customize your identity from your Operator to your emblem. Find the 'Ghost Pack Contingency' bundle in Store and take this look into the battlefield of Modern Warfare including Warzone.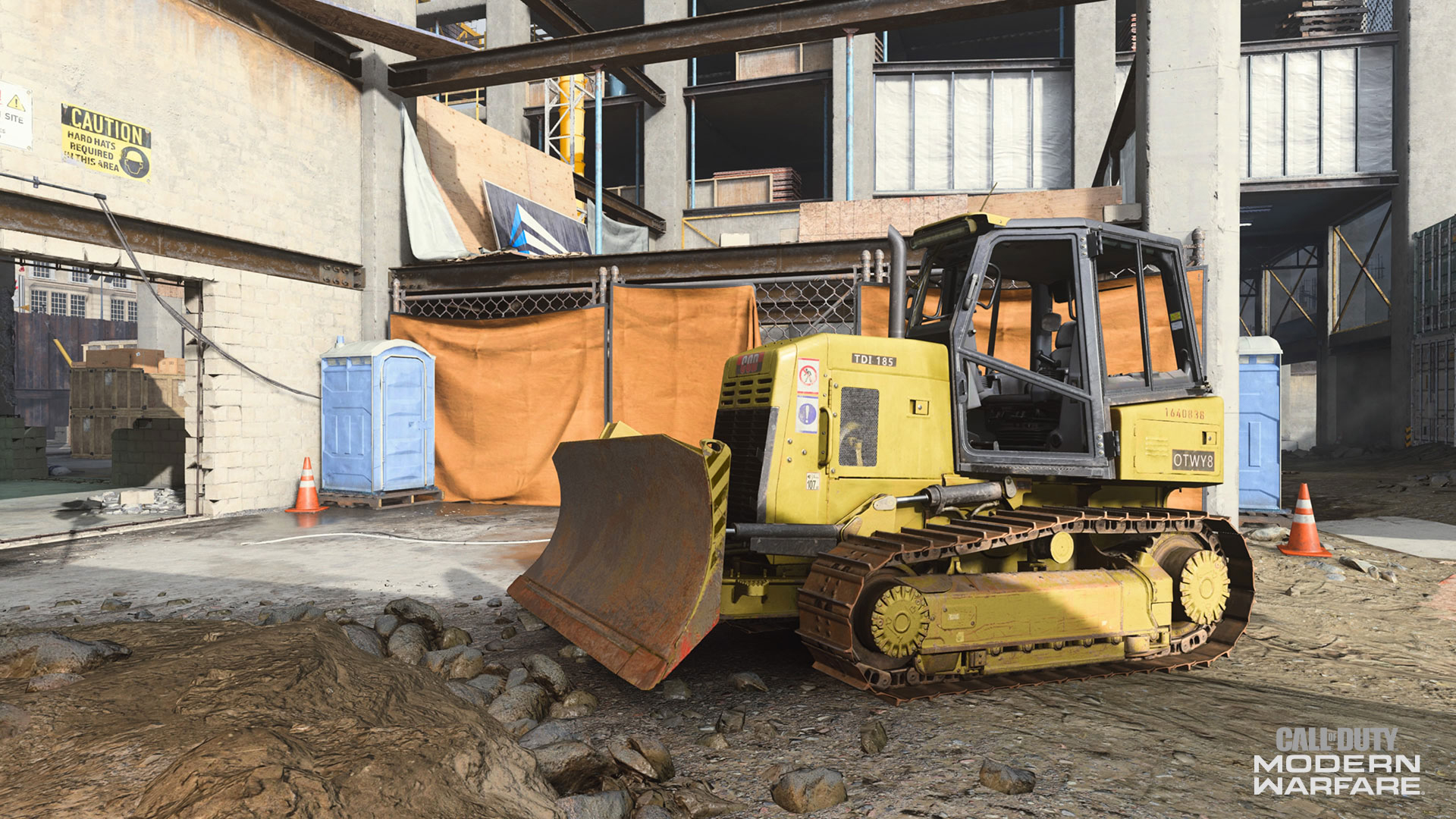 Hardhat, a Multiplayer map at the scene of construction site, is now available in its own 24/7 playlist. This map, first seen in Modern Warfare® 3, is a haven for close quarters, fast-paced, and frenetic combat, but also features some longer sightlines, so a variety of loadout types can find success. Re-experience Hardhat or jump in for the first time to learn the ins and outs of the map, and hopefully achieve victory in your next match.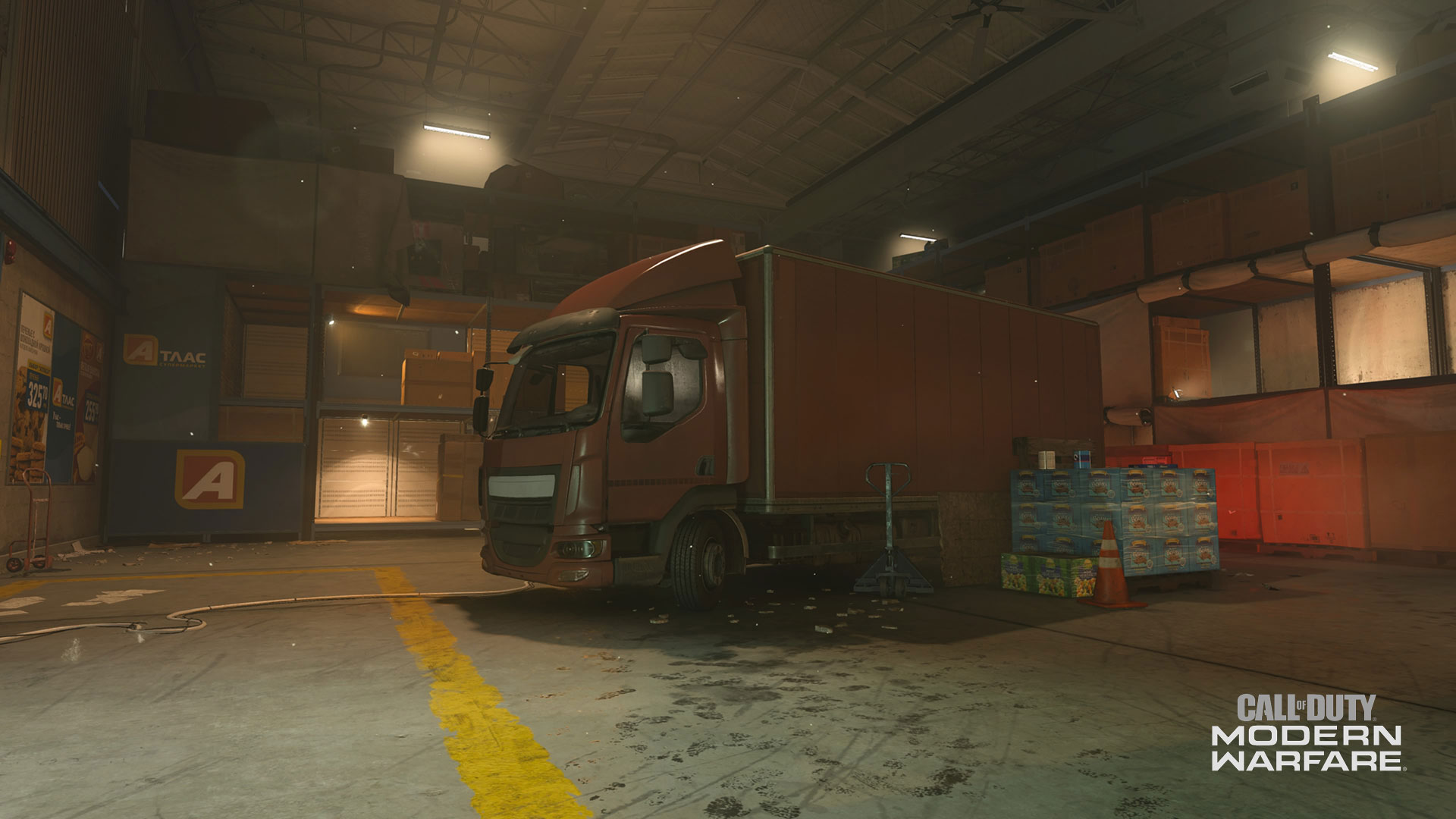 Aisle 9, the latest Gunfight map, is available in its own unique playlist – 'Clean Up on Aisle 9'. The 3v3 playlist will host TDM, Kill Confirmed, Grind, and Domination, so players can discover multiple ways to fight on this small map. Aisle 9 will also be playable in the Gunfight map rotation, so stock up for a fight.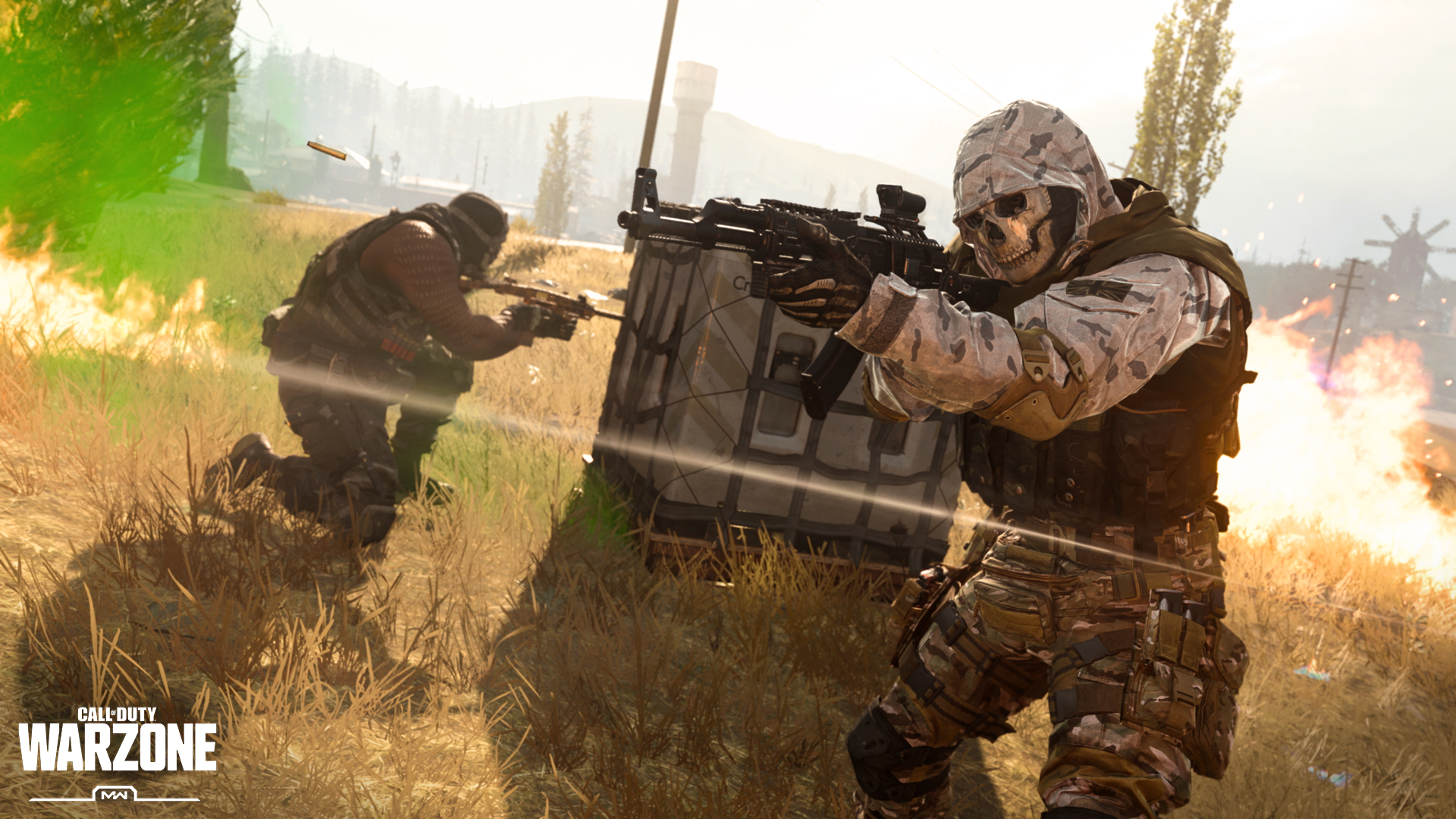 Blood Money Quads drops back into Verdansk, so players can expand their trio. Find your fourth and get to collecting Cash, completing Contracts, and of course eliminating opponents to end up on top in Blood Money.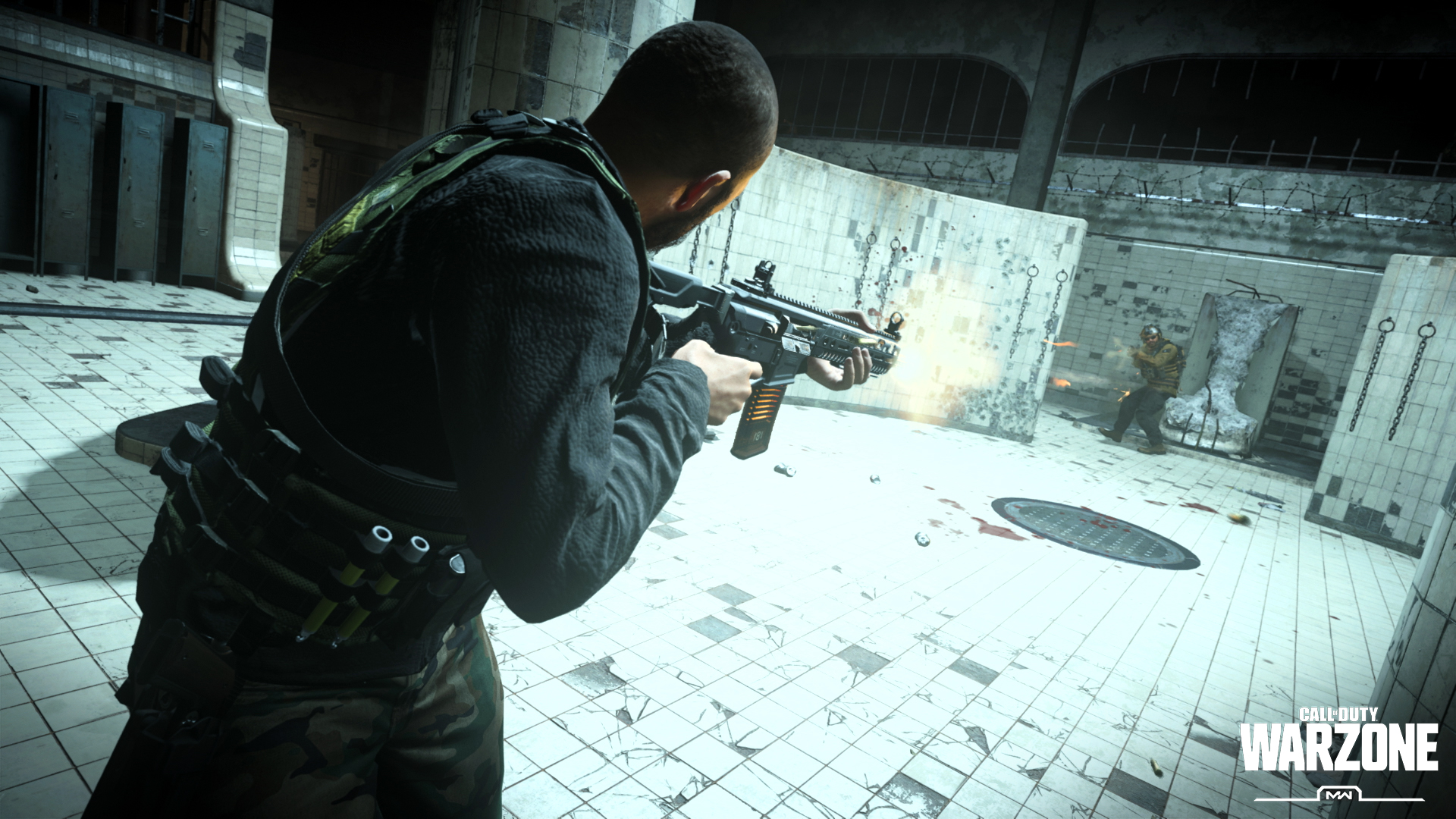 Two updates have arrived in Warzone – a change to Gulag weapons and a new item.
First, players will now find SMGs and assault rifles in the Gulag. While you can still receive a shotgun or pistol, be aware that different weapon classes are now being handed out in this fight for your life. The new weapon choices include the AK-47, M13, Kilo 141, Ram-7, Striker 45, and more. SMGs and assault rifle both expand the range of engagements in the Gulag, so be careful if you decide to rush your opponent.
The Armor Box is a new item available in all modes in Warzone. Similar to a Munitions Box, this item can be used by the entire team to replenish their armor before or after an engagement. Find the Armor Box in ground loot, Supply Boxes, or purchase it at a Buy Station to make sure you're protected before you get into a battle.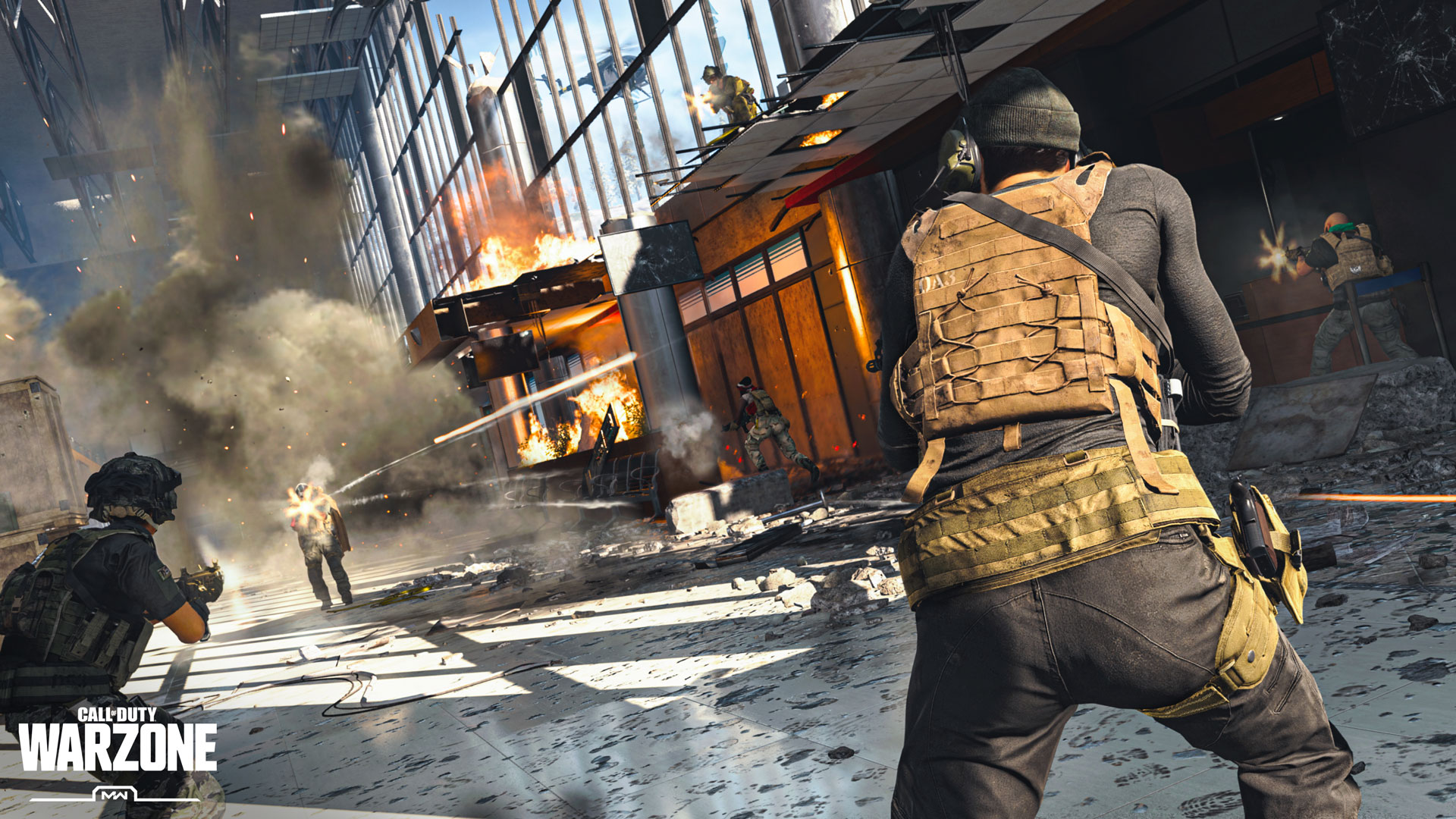 Brush up on the fundamentals in a new limited-time mode – Classic Battle Royale. This mode strips down Battle Royale and features no Buy Stations, no Contracts, and no Gulag. If you're out, you're out. Survive the enemies and the ever-collapsing circle to be the last team standing.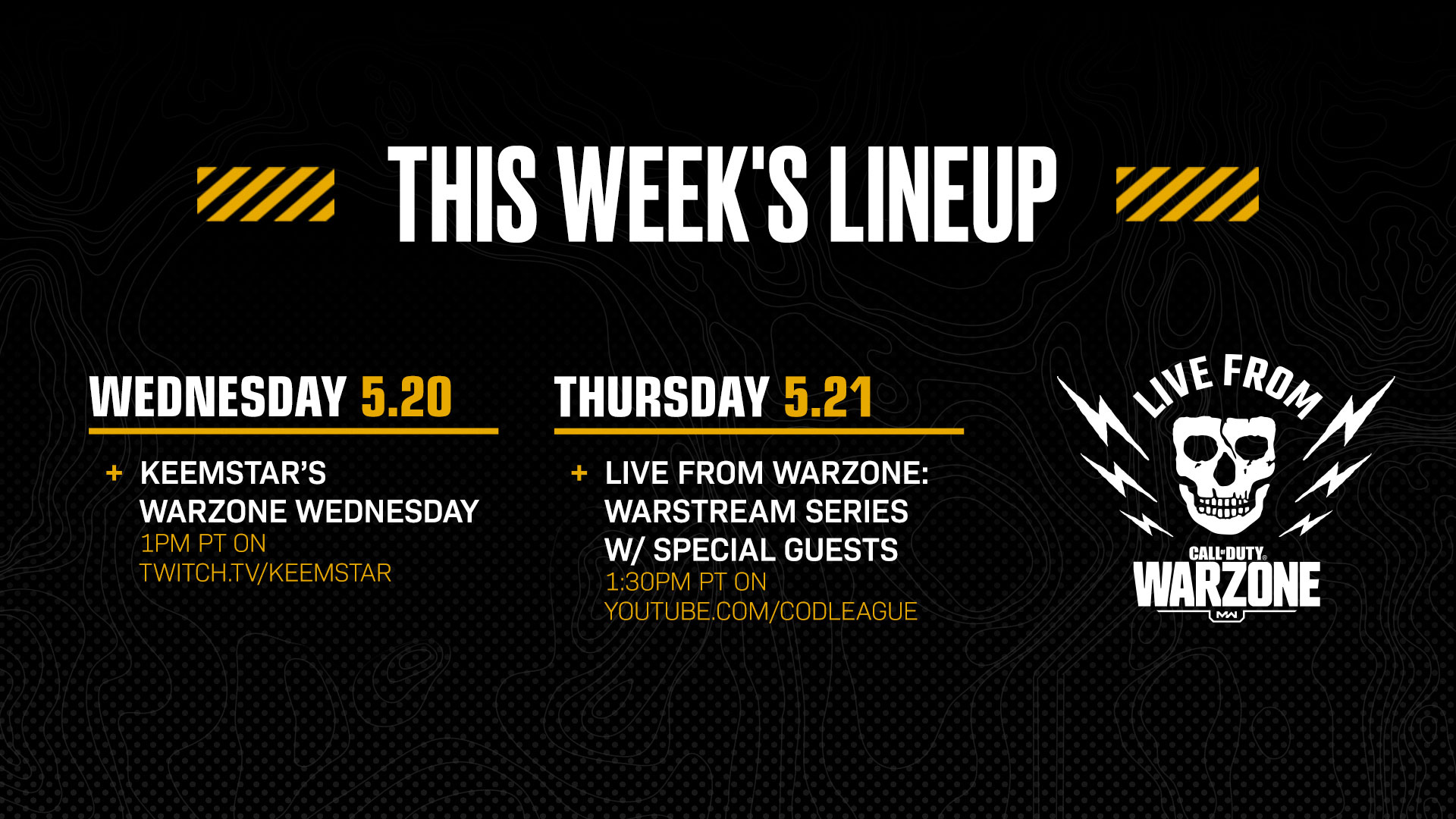 #LiveFromWarzone
It's another week of battles, longshots, and of course the Gulag streaming #LiveFromWarzone. Tune in to see streams, pros, and some celebrity guests take the fight to the competition in the quest to survive and be the last team standing.
SOURCE: Activision Blog
Possible PS5 version of Modern Warfare found
Call of Duty fans love Modern Warfare more than most other titles in the franchise. It seems we might be getting a next-gen remaster soon.
Call of Duty fans love Modern Warfare more than most other titles in the franchise. Thus the idea of a PS5 remaster of the title is exciting, and it seems we might be getting that sooner than we think.
Modern Warfare is arguably the most popular title in the entire Call Of Duty franchise. For many fans, it's what got them into the series so whenever there's a new development announced about it, the hype is enormous.
Infinity Ward Lead Multiplayer VFX Artist Reed Shingledecker recently confirmed new Modern Warfare content soon. The recent release of Black Ops: Cold War made it seem like that would be the main thing Activision would be focusing on for a while, so this is definitely came as a big surprise.
There is mass speculation about what he was referring to and one reddit user has created hype for a potential PS5 version of Modern Warfare. Here's everything we know about this possible leak.
Next-Gen Modern Warfare on PS5 Leak
Reddit user asjonesy99 made a post in r/GamingLeaksAndRumours which strongly hints at a next-gen version of the title coming soon. The drop-down menu displayed the PS4 version when purchasing the game, but what caught fans' eyes was the option for a PS5 version.
When the player tried to pick this option, it became locked. This could be some sort of glitch or something that's currently in development.
It's hard to tell whether or not this is a legitimate hint at an upcoming PS5 version of Modern Warfare. It's entirely likely that this could just be a simple error with the disc and this whole leak amounts to practically nothing.
Modern Warfare has become a huge staple for FPS fans so the excitement that this leak caused is completely understandable. The possibility of a next-gen Modern Warfare for a whole new group of young players is nice to think about.
Keep in mind that this is still a rumor and we'll keep checking for updates on this. That said, we hope to see a PS5 remaster of this title soon. Even if we don't, we now know that there definitely is more Modern Warfare content on its way and that's exciting on its own.
Best Kilo 141 loadouts to use in Warzone & Modern Warfare
The Kilo 141 is the META weapon in Warzone Season 6, so here's the best attachments to maximize its potential in Warzone and Modern Warfare.
The Kilo 141 is the undisputed best Assault Rifle in Season 6 of Warzone, so here's the best loadout to dominate Verdansk.
The Kilo 141 is favored for its incredible accuracy and damage potential at range. It's in almost every competitive Warzone player's kit, and was used by streamer Aydan to break the Solo vs Squads world-record with 60 kills.
Whether taking out snipers from far away or pushing enemies at medium-range, the Kilo 141 will excel. It's the first Assault Rifle to unlock, which makes it accessible to any player picking up Warzone and Modern Warfare.
Here is the META loadout for the Kilo 141 in the battle royale, and the best setup for MW's multiplayer.
Warzone
Monolothic Suppressor
Singuard Arms 19.8″ Prowler Barrel
VLK 3.0x Optic
Commando Foregrip
60 Round Mags
This is the META Kilo 141 build which maximizes its range and accuracy in Warzone. The majority of competitive players and streamers use this setup simply because it's the best.
The Monolithic Suppressor increases the weapon's effective damage range and keeps you hidden from the mini-map. The benefit of this attachment means you can take out multiple enemies from medium-range before they even know where you are.
The Singuard Arms 19.8″ Prowler barrel further increases the Kilo's effective distance, allowing it to deal a lot of damage in almost any situation. Combined with the VLK 3.0x Optic, you'll have no trouble taking out snipers and extremely far-off targets.
The VLK optic provides the clearest view of enemies. This unobtrusive sight gives a decent amount of magnification and there's even a hidden reduction to recoil when using this attachment, so your Kilo will be even more accurate.
The Commando Foregrip almost removes all recoil on the Kilo. Pulling down on your thumbstick or mouse to control the recoil will keep the weapon completely still. Hitting headshots and downing far away targets won't be a problem.
It's also worth putting on a 60 Round Magazine. Enemies in Warzone will usually have armor, and when facing a squad you want to get as many shots downrange as possible without having to reload. Also, with the prevalence of self-revive, it's worth finishing off downed enemies before they can revive themselves.
Modern Warfare multiplayer
G.I Mini Reflex
FSS Close Quarters Stock
Commando Foregrip
50 Round Mags
Rubberized Grip Tape
The Kilo 141 is also well-suited for range in Modern Warfare's multiplayer. Hang back and play as a dominant AR to clear and defend objectives and you'll find this Kilo extremely effective.
The iron sights on the Kilo are quite obtrusive so it's worth using a red dot sight. The G.I Mini Reflex is our personal favorite, but experiment and find the one that works best for you.
With multiplayer being faster paced than Warzone, the FFS Close Quarters Stock is a valuable attachment. This allows you to ADS quicker so you can quickly snap onto enemies in close quarters engagements.
The Commando Foregrip and Rubberized Grip Tape give you great control over the weapon. While using the Kilo 141's range, accuracy is vital to beating out the other weapons on the map.
50 Round Mags will reduce the need to reload without slowing down the weapon as much as the 60 Round Mags. Being able to kill several enemies and still continuing to fire will allow you to stay on objectives longer, giving your team the upper hand.
Try out these Kilo 141 builds yourself and dominate Verdansk and Modern Warfare's multiplayer.
How to easily kill Juggernauts in Warzone & Modern Warfare
The juggernaut can be a tough opponent to defeat in Warzone and Modern Warfare, so follow these tips to give you the upper hand.
Juggernauts can be tricky to take down in Warzone and Modern Warfare, so here are some tips to make sure you come out on top.
Juggernauts are players who have equipped a heavy suit of armor that takes considerable damage to kill. They also carry a mini-gun, which makes them deadly up close.
Although the Juggernaut is now harder to acquire in Warzone, it's very easy for a Juggernaut to end your game if you're not fully prepared.
In Warzone streamer Aydan's world-record Solo vs. Squads run, his last opponent was a player in a Juggernaut suit. This article will analyze how Aydan managed to beat the Juggernaut and give some more tips to help in all situations.
Aydan vs the Juggernaut
After beating the Solo vs Squads world-record, Aydan only had one more opponent left to win the game with 60 kills. This last opponent was a Juggernaut.
The good news is that you can see the Juggernaut on the mini-map at all times. If you pull up your map and mark it, you can also follow its location on the screen. Aydan used this information to get the upper hand.
To start the fight, Aydan kept his distance and never gave it a clear shot on him. The final circle was in the hangars in front of the airfield, so he took advantage of its slow movement by leading it around the back of the hangar, then relocating to a new spot.
After getting distance from the Juggernaut, he set himself up on a 'head glitch.' A head glitch is where you stand behind an object, and you can see everything in front of you, but the enemy can only see the top of your head. With the Juggernaut's inaccurate mini-gun, Aydan gave himself the clear advantage in this situation and managed to deal a lot of damage without taking any in return.
The final circle pulled away from Aydan, leading him into the open airfield. The Juggernaut, fearing his skill, took cover in the hangar, allowing him to relocate to a set of rocks on the way. From behind these rocks, Aydan used the head glitch advantage and kept peaking from random parts of the rock to keep the enemy guessing. By aiming for the head and landing jump shots, he finally beat the Juggernaut.
Although Aydan is one of the world's best Warzone players, you can deploy his strategies to beat a Juggernaut.
To summarize Aydan's tactics:
Mark the Juggernaut on the map
Keep your distance
Get on a head glitch
Aim for the head
More strategies
These extra strategies can also be deployed in Modern Warfare's multiplayer if someone calls in the Juggernaut as a Killstreak.
Use FMJ rounds
This strategy comes courtesy of YouTuber TheXclusiveAce. FMJ rounds deal "about 50% more damage" to the Juggernaut than standard rounds.
It might be worth keeping a weapon with the FMJ Perk equipped in your loadout section. When the final loadout drop comes down, if there's a Juggernaut marked on the map, it's worth taking this weapon.
Use Killstreaks
Reddit user -Arhaeil- shared that placing a Cluster Strike or an Airstrike on top of it will take a Juggernaut out. Combine a Killstreak with a well-thrown Stun Grenade, and the already slow Juggernaut won't be able to escape in time. You can also distract it with a Riot Shield to make the fight even easier.
Although a Juggernaut can be a tough beast to kill, deploying these strategies will give you more of a fighting chance.