This Week in Modern Warfare & Warzone: New Playlists & Bundles
Activision Blog has posted the latest This Week in Call of Duty post highlighting what players can expect in Call of Duty: Modern Warfare and Warzone for the week of September 4.
This week sees the continuation of Shoot the Ship, and new playlists like Ground War Reinfected, and more in MP.
And, in Warzone, Buy Back Quads playlist is available this weekend, alongside the standard BR Solos, Duo, Trios, and Quads.
This week will also see new store bundles for fans to pick up who want to customize their operators and weapons, including the Tracer Anime Pack and new Alex Bundle.
Here's the breakdown from Activision Blog: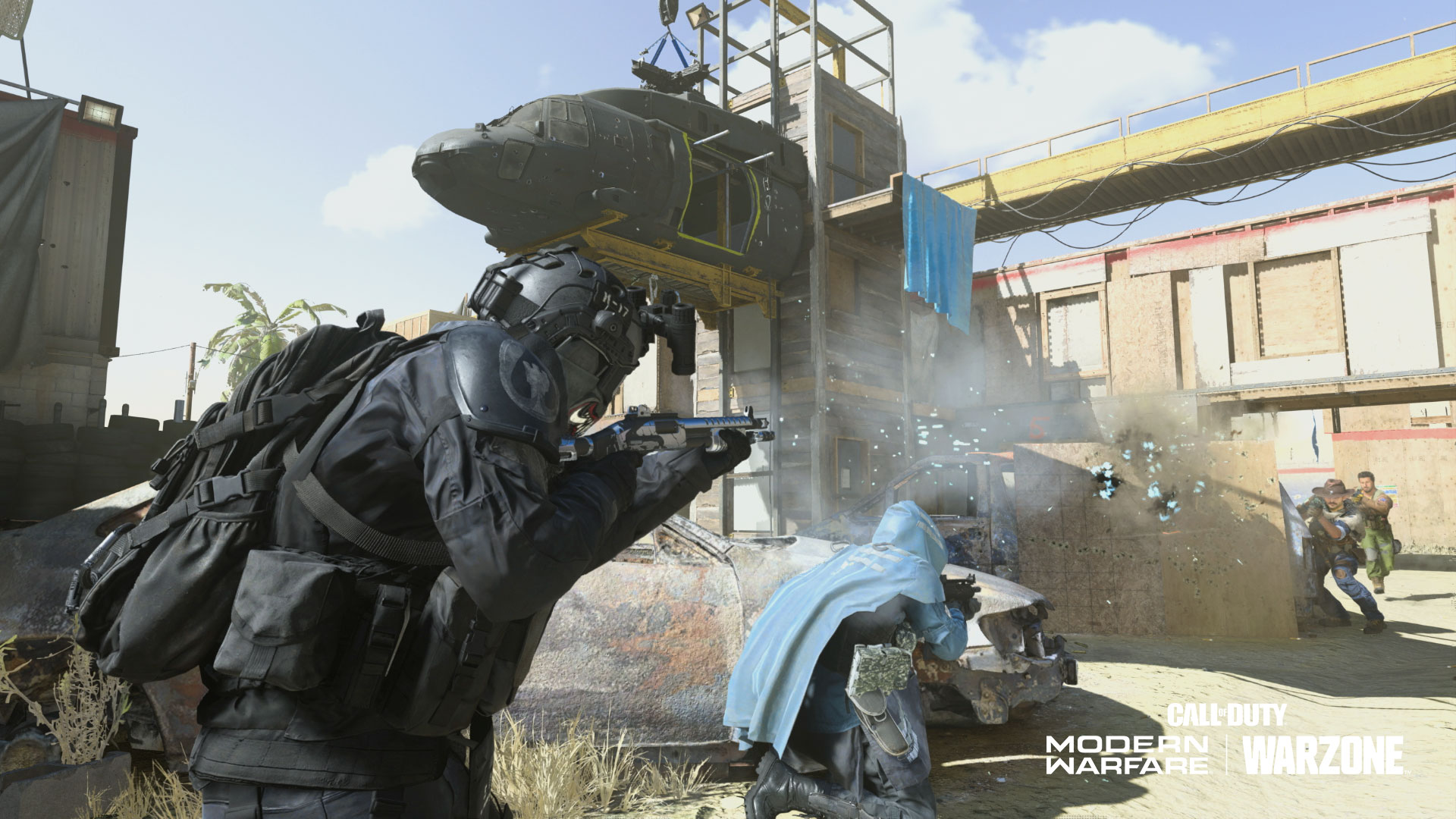 Modern Warfare®
Shoot the Ship-tember continues with more 24/7 action of the fan-favorite playlist! Also play tight and tactical on the Gunfight Face Off moshpit, avoid the infected in Ground War Reinfected, and stock up on cash this weekend to get right back into the match in Buy Back Quads.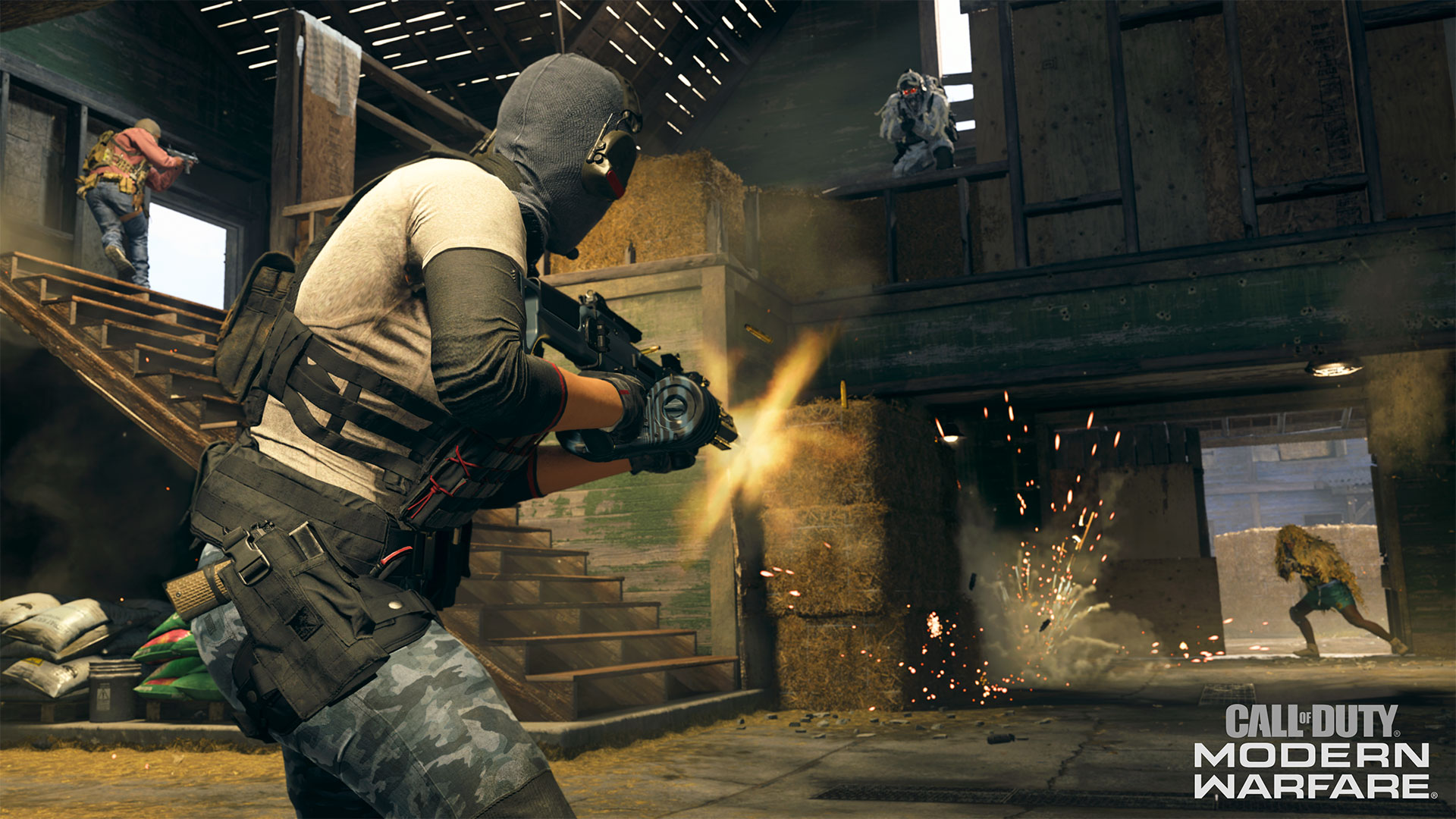 Get with your squad and battle in the Gunfight Face Off Moshpit. Enjoy standard Multiplayer modes like Cranked and Grind and be ready to employ a new set of strategies on these much smaller battlegrounds. Communication is key and consider crafting a loadout for the closer quarters of Gunfight maps. 
Get three blueprints, a Riot Shield, melee weapon, and more in the 'Tracer Pack Anime Super' bundle. Give your enemies a deadly dusting of pink tracer fire courtesy of the Legendary assault rifle, Legendary SMG, or Epic assault rifle included in the bundle.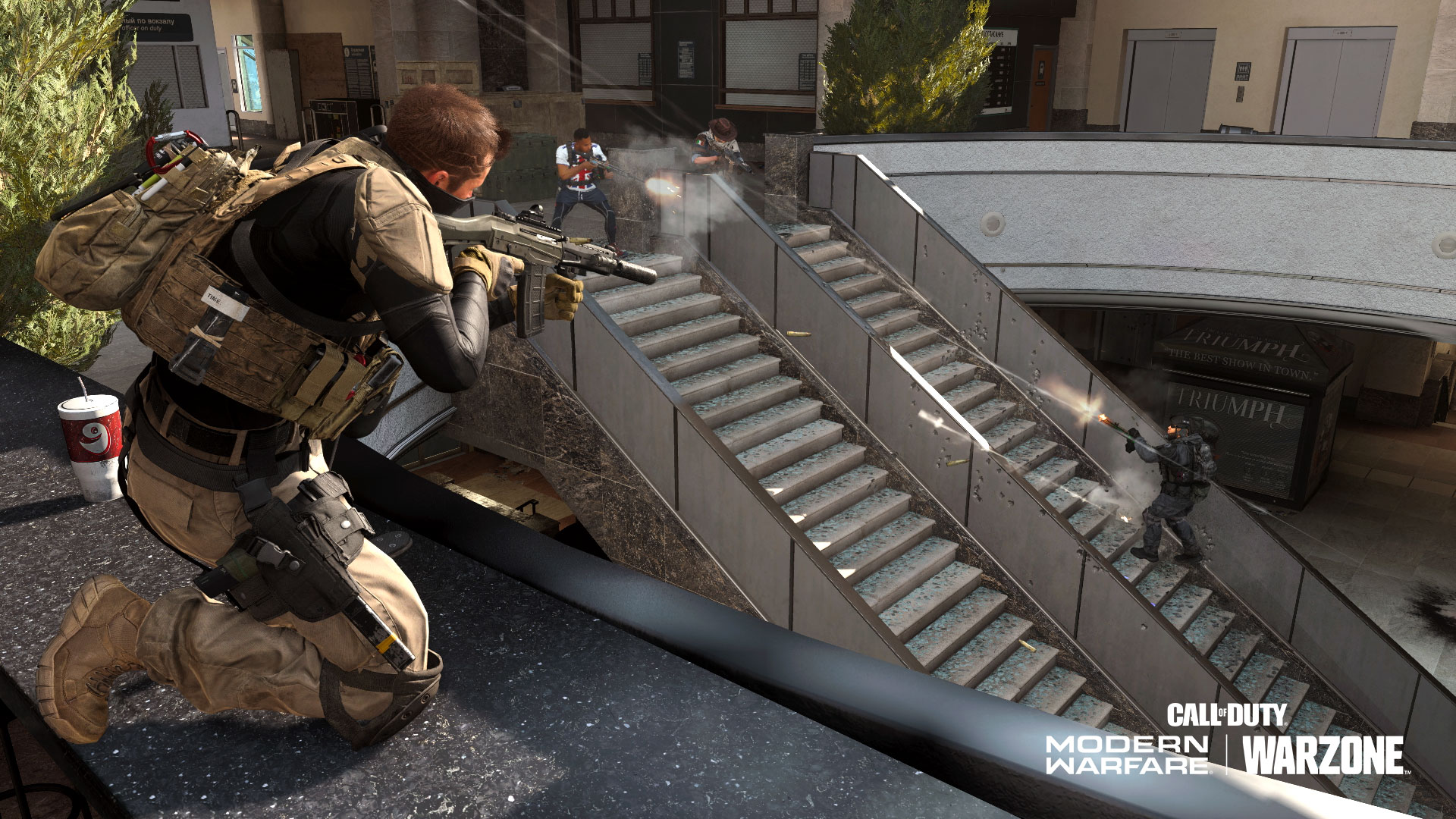 One of the Campaign's heroes returns with a covert look in the 'Alex: Death Stalker' bundle. Get two Legendary blueprints for a complete silenced loadout and eliminate the opposition from the shadows in the latest threads for Alex.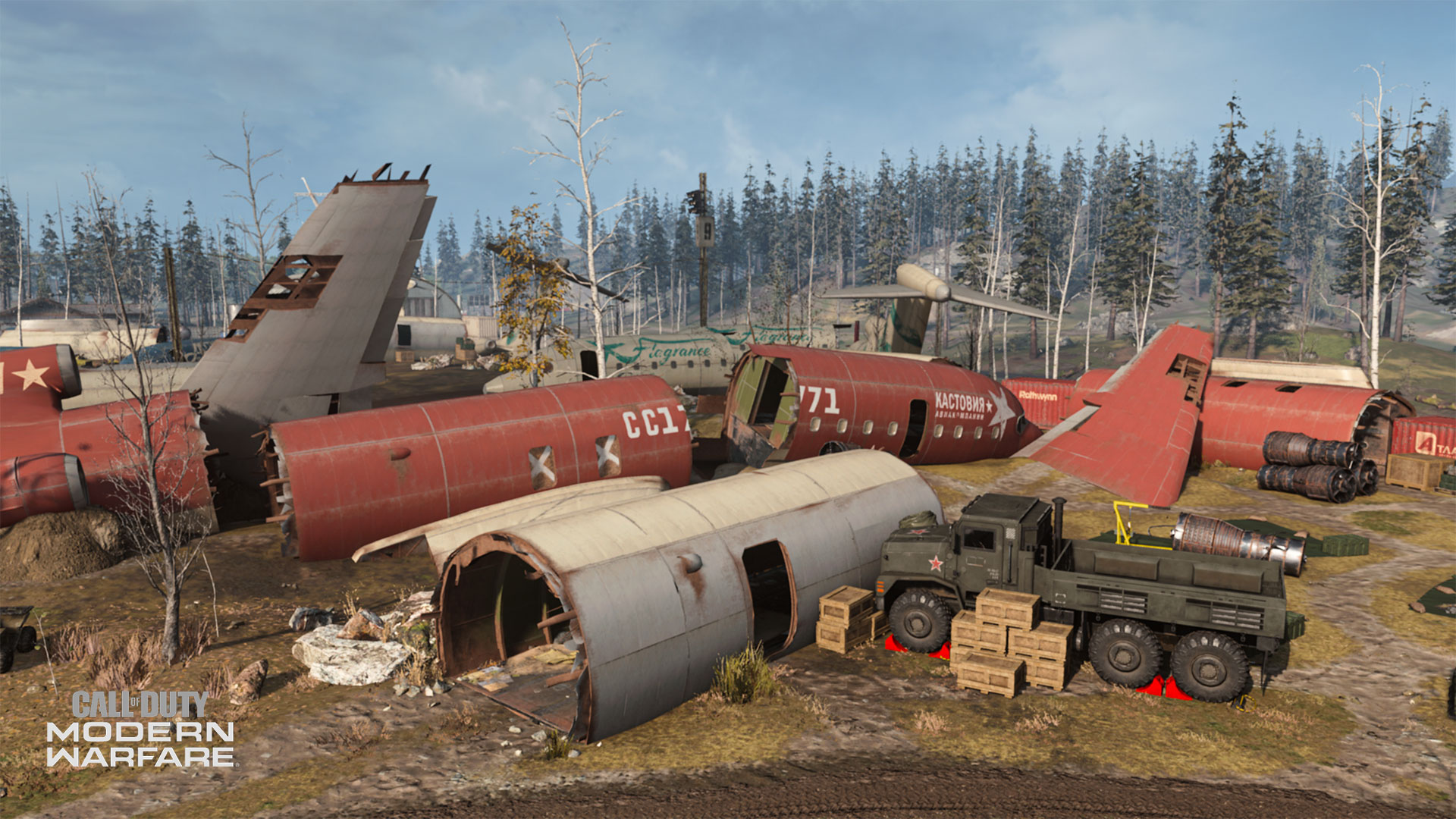 Keep back from the horde and use the map to avoid and push back the infected in Ground War Reinfected. This large-scale Infected mode challenges you to play together with your team and watch out for any attacks from Infected players. Or join the legion of Infected, rise up, and take down anyone left standing.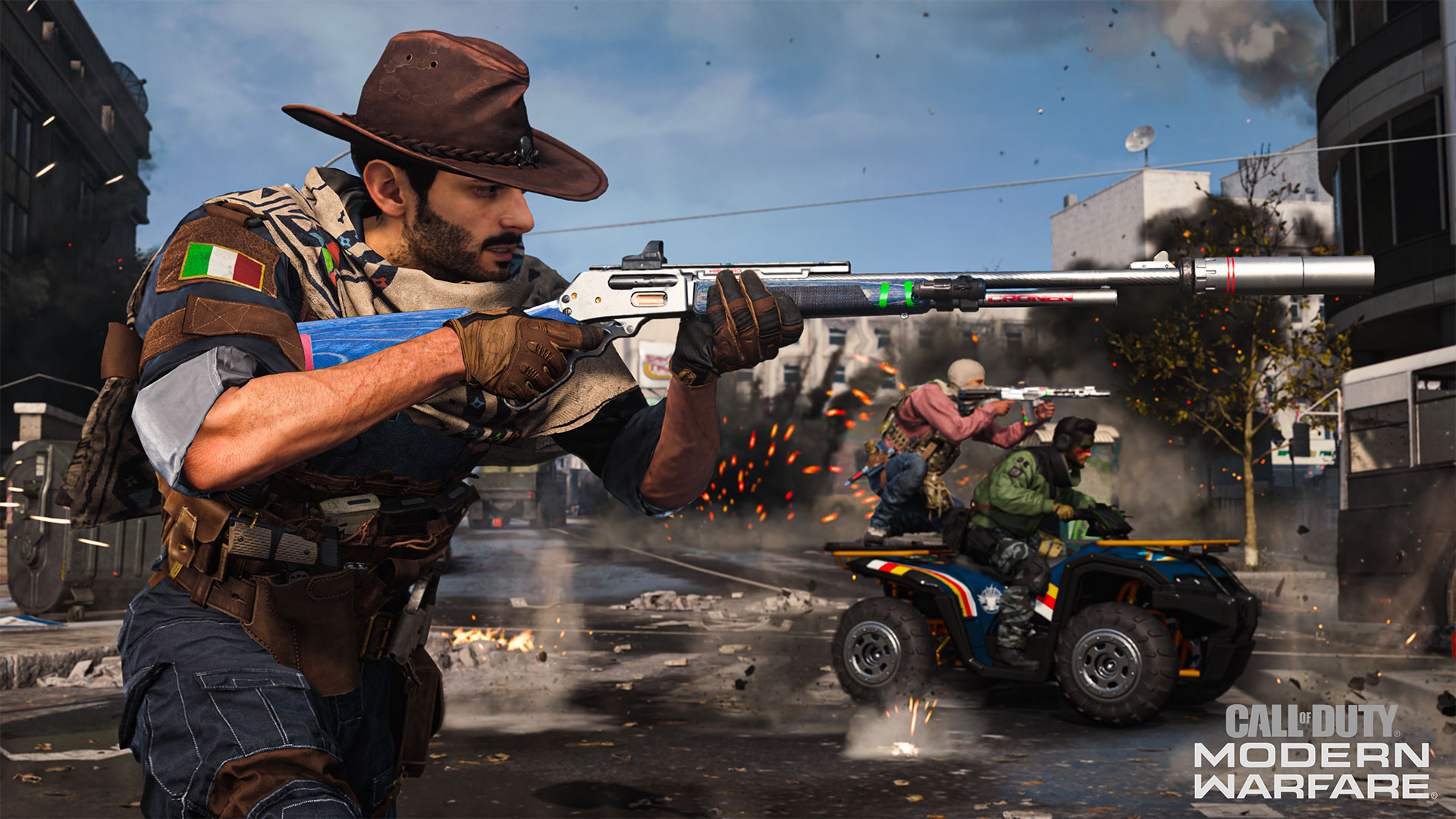 Don't stop fighting in Buy Back Quads, available only this weekend. Don't spend all your money on Buy Stations instead have some handy to get back into the match, in case you face an unfortunate demise. Other Warzone modes available this week: Battle Royale Solos, Duos, Trios, and Quads and Blood Money Trios.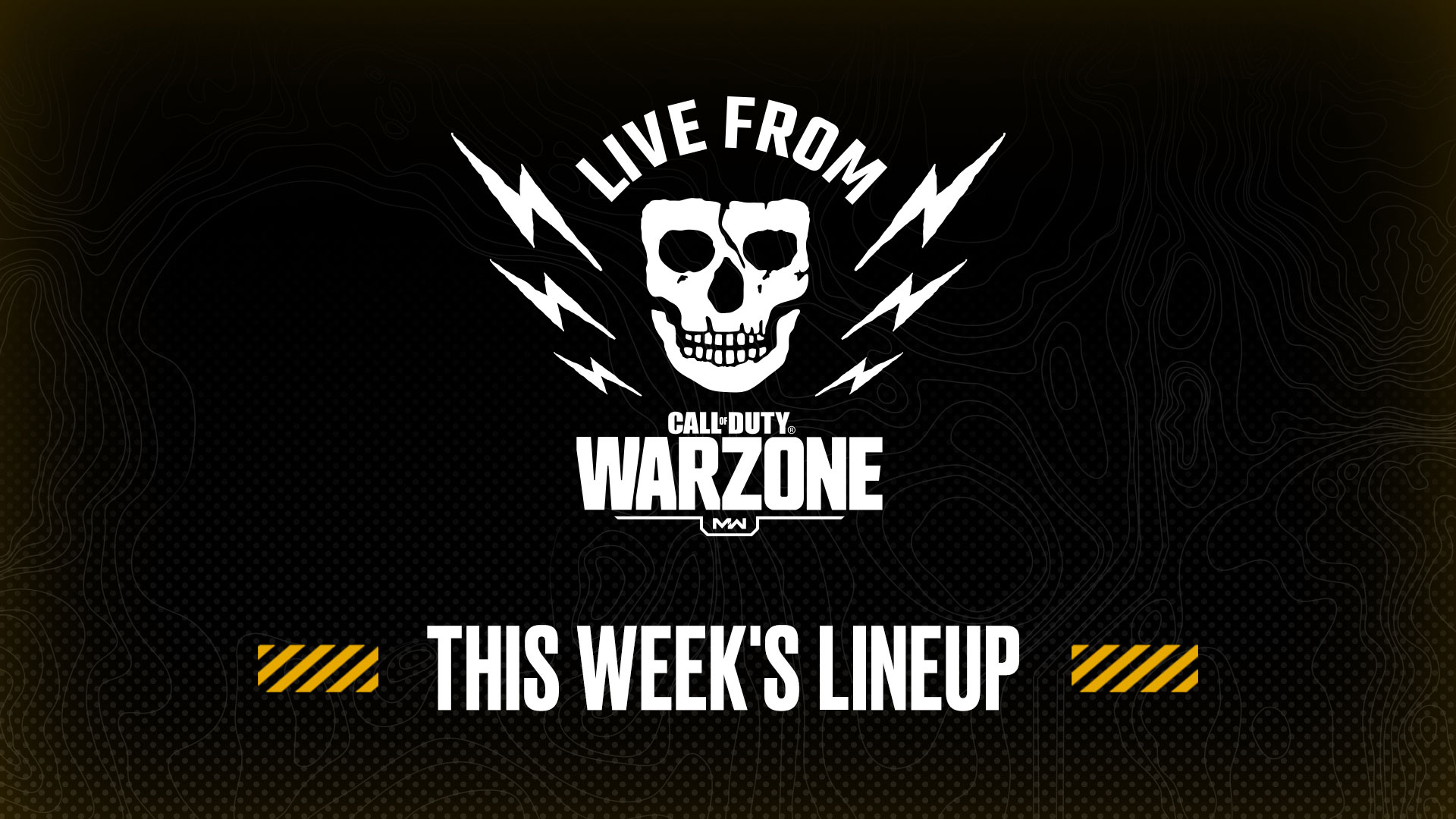 #LiveFromWarzone
Tune in this week for intense-action, fights for survival, and frenetic hot drops streaming #LivefromWarzone. A showdown is in the works on September 16 from 11AM – 2PM PT in Vikkstar's Warzone Showdown. On September 17, link up with FaZe clan in the Twitch FaZe event featuring Duos and Quads matches with teams seeking the most eliminations.
SOURCE: Activision
Warzone players call for boycott over Blizzard lawsuit and hacking problems
Due to the Blizzard lawsuit and endless hacking, Warzone, and other Call of Duty players, are calling for a boycott of Store purchases.
Warzone players are encouraging all Call of Duty gamers to boycott the purchase of skins and bundles from the store in response to the recent Activision Blizzard lawsuit and constant Warzone hacking.
It's been an unsettling time for Call of Duty and its respective titles – Warzone, Black Ops Cold War, CoD: Mobile, and Modern Warfare. The ongoing Activision Blizzard lawsuit has impacted the franchise, and fans are calling for fellow players to stop buying goods from the CoD store in protest.
This includes everything from skins to Operator Bundles to even the Seasonal Battle Pass. Warzone players are citing the lawsuit, "empty updates," and hackers as the driving force behind this movement.
The lawsuit is dealing directly with an "alleged toxic workplace," and has even lead to a full walkout by employees in response to the unfortunate situation.
Added to this is the purported series of empty updates "full of microtransactions in order to milk the players," and the ever-increasing threat of hackers, and players have seemingly had enough.
Reddit user Jaszs has lead the charge by saying: "I'm writing this as someone who has played every. single. COD since COD2, and WZ since day 1 until yesterday, and also a former Blizzard fan. Yes, I know it may sound bad, but based on what's going on (sexual harassment lawsuit, suppressing and abusive treatment of their employees…) I really think those guys don't deserve anything from us, their customers.
"You can even keep playing the game if you want (there are some cool alternatives though; if you need some just ask in the comments!), just don't spend any money in their store. In any case, you should also remember that they are the same guys that are releasing empty updates full of microtransactions in order to milk the players, releasing over and over the same game and not giving a single f*ck about the increasing number of hackers."
The very passionate statement received over 300 comments and counting, and it's universally in favor of boycotting Activision's Store ahead of the Warzone Season 5 launch.
Given that there are many responses, here are a selection of replies:
"I've got 900 COD points and level 90 on the battle pass. Not spending a penny more on this game. They don't respect their employees, they don't respect the players (anti-cheat lmao) they aren't getting anymore of my money."
"Once all this sh*t came to light, my entire friend group collectively uninstalled the game and swore off of it for good. We were already mad at the game for being poorly managed with hackers and constant glitches/crashes. I suppose this was the lead straw that broke the metaphorical camel's back."
"Based on the way they've handled cheating, the CW integration, and the general state of the game in the last year, I'm shocked than any of you have been buying cosmetic items from them. Do you realize what kind of message you're sending by making the worst CoD their highest-earning one?"
At the time of writing, the post has nearly 1.8K upvotes and rising. Given the player count of Warzone far exceeds this, it's hard to imagine this boycott would do too much damage.
Conversely, Producer at Sledgehammer Games Alayna Cole has Tweeted an important message concerning the circumstances.
Boycotting the Activision store will have an obvious knock-on effect in terms of sales revenue, and would ultimately disrupt the salaries and jobs of many employees who are not involved in this lawsuit.
It's a hard position for all involved and for players who engage in Call of Duty games. The lawsuit is still long ongoing, and we'll continue to update you at Charlie INTEL with any breaking developments.
Image Credit: Activision Blizzard
Modern Warfare players want one change for Ground War to fix spawn trapping
Modern Warfare players are calling for the developers to make a change in the Ground War mode to help ease spawn trapping frustrations.
Modern Warfare's Ground War mode is loved by many. However, some players have been asking the developers to consider one change to help the spawning.
Modern Warfare is still a greatly loved game, with the developers continuing to release content for those still enjoying it in 2021.
Ground War has been a staple of the Modern Warfare franchise for a long time, with players loving the larger player count. However, some players are dissatisfied with the spawning in the mode, asking for the devs to make a slight change.
Reddit user bob1689321 put a post up with the title: "Opinion: ground war maps shouldn't have out-of-bounds areas. That would fix all spawn trap issues."
The idea is to have the Ground War maps currently available more open, allowing players to spawn without having enemies so close by.
Spawn trapping has pretty much always been an issue in Call of Duty's multiplayer, but especially in the Ground War game mode due to the increased player size.
When talking about Boneyard for Ground War, bob1689321 says:
"it's so tight that there's nowhere to flank, and it always turns into a spawn trap without fail. Open up the sides for flanking, and the map would play much better."
It seems players also agree in the comments: "Opened this post to disagree with it, turns out I absolutely love this idea and the reasoning behind it!"
Although there could be issues with opening up the maps for Ground War, perhaps if the idea gains enough traction, the developers will look into it.
The developers have made changes in the past based on player feedback, so it would not be surprising to see a change of this regard be introduced to help ease frustrations the community has when it comes to being spawn trapped in Ground War.
For updates and more on Call of Duty, like the next release entitled Vanguard, stay tuned via Charlie INTEL and check out just how many people are still playing the 2019 entry in the popular first-person shooter franchise.
Image Credits: Activision / Raven Software
Best P90 loadout for CoD: Modern Warfare
The P90 has remained a popular choice in Modern Warfare's multiplayer, so here are the best attachments and Perks you should run with it.
The P90 is a great close-range option in Call of Duty: Modern Warfare's multiplayer, so we have the best attachments and Perks you should run in your loadout.
Modern Warfare's multiplayer has been kept active and alive thanks to Cold War's joint progression. Each season, there will be a ton of new levels to progress through, and some new weapons and maps have even been added since its development cycle ended.
One of the most effective SMGs in the game is the P90. Fast firing with great mobility, it's suited for all of the Modern Warfare's close-range maps.
Here are the best attachments and Perks you can run with this classic SMG.
Best Modern Warfare P90 loadout
Best Modern Warfare P90 attachments
Barrel: FFS 10.6″ Pro
Laser: Tac Laser
Stock: Fly Strap
Underbarrel: Rubberized Grip Tape
Rear Grip: Stippled Grip Tape
We've built this P90 to dominate in the close-range fights of Call of Duty: Modern Warfare's multiplayer maps.
To start, we've opted for the FFS 10.6″ Pro barrel. This will significantly increase the weapon's damage range and bullet velocity, allowing you to challenge further away players who are using Assault Rifles or LMGs.
Next, we've gone for the Tac Laser and Fly Strap stock for a massive mobility increase. Combined, your aim down sight, sprint to fire, and strafe speed will be significantly faster.
Then, you should add the Rubberized Grip Tape on the underbarrel. This will help control the recoil, allowing you to hit further-out enemy's and aim precisely for the head. And finally, the Stippled Grip Tape will further increase your ADS speed for snapping onto enemies.
Best Perks to run with Modern Warfare P90
Perk 1: E.O.D
Perk 2: Ghost
Perk 3: Battle Hardened
Again, our Perk selection is to help the P90 excel in close-range fights. To start, E.O.D is vital to surviving the onslaught of Frag Grenades, Semtex, and C4 that are chucked around MW's maps.
Next, Ghost will allow you to take some stealthy flanks when enemy UAVs are in the air. And finally, Battle Hardened will reduce the effects of enemy Tactical Equipment, stopping stuns and flashes from ending your killstreak.
How to unlock Modern Warfare P90
Luckily, you'll have immediate access to the P90 as soon as you launch Modern Warfare. It's unlocked at Level 1, so as soon as you unlock Custom Loadouts at Level 4, you can start using and leveling up the weapon.
Best alternatives to Modern Warfare's P90
If you're looking to use something different in MW's multiplayer, there are several powerful SMGs you can equip. The MP7 has always been a popular choice for a versatile SMG, or you can use the classic M4A1 for something with more range.
If Black Ops Cold War is more your cup of tea, you can check out our tier list of all Cold War weapons. Or, you can see Warzone's most popular loadouts.
Image Credit: Infinity Ward