Black Ops 4: Updated CWL Rule Set + New Info on League Play Release announced
Treyarch has announced new details on the World League Hub, CWL Rule Set, and League Play for Call of Duty: Black Ops 4.
League Play is the MP ranked mode allowing players that want more competitive play style to compete in ranked matches with matchmaking based on skill. League Play for Call of Duty: Black Ops 4 was originally announced during the game's reveal event in May 2018, where Treyarch stated that League Play would bring back fan favorite features from Black Ops 2. 
Treyarch shared a new blog post detailing what they're changing with League Play based on feedback to some of the announcements so far, alongside how the World League Hub will become a fourth pillar for Call of Duty: Black Ops 4.
Read on below for the full details, directly from Treyarch!
From Treyarch:
After wrapping up the recent CWL Pro League Qualifiers in Columbus and taking in additional Call of Duty World League feedback regarding the upcoming launch of League Play, we're updating our game plan to make the Black Ops 4 competitive experience even better. Our goal has always been to help make the CWL as exciting as possible, and we're adapting some core gameplay mechanics to set the stage for an incredible 2019 season for players and fans alike.
Updating the CWL Ruleset
First, we've huddled with the Call of Duty World League team as well as pro players and some members of team management to evolve the CWL ruleset. Our goal is to more closely match how the pros play, while embracing the diverse toolset of Black Ops 4 that allows for those big, exciting plays that make the game so damn fun to watch. We believe these carefully-considered updates will improve the future of competitive play for the pros on stage, and more widely, for our ranked players at home.
This updated CWL ruleset will go live in Black Ops 4 later this week, and includes the following new restrictions (with all previous restrictions listed here still in place, including the full restriction of Nomad):
Ajax
Torque
Prophet
Firebreak
Seraph
Scorestreaks
Additionally, Zero's Ice Pick and EMP Disruptor, and any new Specialist content that we release in the future, will remain out of competitive play by default until or unless deemed viable through the CWL organization.
With these new restrictions in place, players who choose Prophet, Firebreak, or Seraph will still be able to equip the Trophy System, Combat Axe, Frag, Molotov, or Concussion in their Equipment slot. These changes are a direct result of feedback and coordination with the competitive community, and we can't wait to see how it all plays out in ranked play and at future CWL 2019 events.
The Evolution of League Play
Aside from the new CWL ruleset, we're also making fundamental changes to how we're approaching League Play and the World League Hub based on feedback from the competitive community – particularly the ranked fans at home who gave us detailed responses on what they enjoyed about previous iterations of League Play, and how Black Ops 4's competitive offering could change for the better.
We know many of our competitive players loved League Play in Black Ops 2, and some still consider it to be the gold standard. We're big fans, too. However, we're also aware of the problems that were inherent in the design of our very first in-game competitive feature set that launched back in 2012:
At roughly one-month intervals, League Play seasons were too long, resulting in a high volume of inactive players and "dead ladders", watering down the feeling of competition.
Players who missed out on significant portions of seasons felt like there was no way for them to catch up to other players in their ladders, leading many to stop playing and thus exacerbating the "dead ladder" problem.
League Play is a lower-population playlist relative to the rest of Multiplayer, and it's the only portion of Multiplayer that relies on skill-based matchmaking. As such, time to find matches can be lengthy with the League Play population subdivided by skill ranges.
Ladder groupings were too large, leaving many participants feeling disconnected from most of the players they were competing with for position.
League Play Division ranks were directly tied to each player's skill rating under the hood, which meant that most players "settled" into a rank early on, and it was frustrating not being able to change that skill rating over time.
With every new design of a system, we start by identifying the problems to solve from previous iterations, and the League Play system in Black Ops 4 has been designed to avoid these shortcomings and accomplish some new key goals:
Running League Play events more frequently and in shorter duration makes ladders feel like meaningful competitions with constant movement against a smaller pool of competitors.
Events are condensed and timed to drive the highest player counts and achieve healthy matchmaking with faster time to find matches.
Shorter-duration events more closely match how pros compete in weekend tournaments, like 2Ks. Our intent is for events in the World League Hub to feel closer to how the pros compete.
Ladder competition will feel familiar – climb the ladder by winning ladder points, but lose ladder points and you may drop position. The goal with each League Play event is always to end as high on the ladder as possible.
We're also introducing a new progressive rank system that persists across all individual League Play and other World League Hub events. Here's how it will work:
Over the course of your competitive career, you'll advance a permanent rank that reflects your performance across all events. Performing better in events and participating more often will result in faster rank progression.
Final placement in ladders determines how you advance your overall rank, giving ladder events a competitive tournament feel with the most credit given for reaching 1st Place and winning a League Play event.
Place 1st in a League Play event, and your rank will be upgraded to permanently reflect your victory. Further upgrades are possible for multiple 1st Place finishes over time, and a streak indicator that is displayed when you place 1st in back-to-back events.
Matchmaking in the World League Hub will always be prioritized by skill, so competitors will always feel competitive at their skill level.
Against this backdrop, we want our fans to know that we've heard them loud and clear on the desire to have ranked play available all the time, as opposed to having 3-4 day events with downtime in between. This is a good time to mention that the intervals between League Play events were designed to be filled with a different type of ranked play called World League Gauntlets, a feature which will not be ready to launch alongside the World League Hub, hence the reason for the initial announcement of a "Scrims" period of downtime during these breaks to fill the gaps.
Due to popular demand, League Play at launch will now include events that span across the full week, removing Scrims from the ranked schedule until we're ready to go live with World League Gauntlets, which will also allow you to contribute to rank by completing a longer series of wins before striking out with three losses.
You'll also earn Multiplayer XP and Black Market Tier progression as you play ranked matches, so there's never a moment lost as you compete for rank. Support for Teams and Clans will also follow later in the 2019 season as feature additions to the World League Hub.
World League Hub: The Fourth Pillar
Because we're investing the additional time and development into making Black Ops 4 competitive play as robust as possible, the World League Hub will serve as the fourth pillar of Black Ops 4's core gameplay offerings going forward. This means you'll see a new main menu when you boot up the game, with "World League" as its own showcased mode between Multiplayer and Blackout when it launches.
We're also moving CWL Custom Games over from Multiplayer to the World League Hub, so that players won't need to go into Multiplayer Custom Games and change settings to play with the new official ruleset. This means competitive games will be faster and easier to play, and it consolidates all Pro Series competitive gameplay into one location. This feature will go live alongside the launch of World League Hub.
Given these changes to the League Play structure, we're taking a few extra weeks to implement and test the new changes, and the launch of the World League Hub and League Play is now slated for our next major game update planned for mid-February, first on PS4. Because this is a part of a larger game update with a lot of moving pieces between developer, publisher, and first-party platforms, the specific day of the release is still being finalized with all parties in the release process and will be announced as we get closer to it. League Play will be an even better experience for ranked play and pro players with the new competitive ruleset, the addition of CWL Custom Games, and ranked play progression for every day of the week.
To get everyone prepped for League Play until then, we're planning to launch a limited-time Pro Series Moshpit public match playlist later this week, where all players use the updated competitive ruleset. Restrictions on Specialists, maps, modes, weapons, Equipment, Attachments, Perks, Scorestreaks, Wildcards, and Gear will reflect the rules governing League Play, so this is the perfect time to set up your favorite new competitive classes before our first League Play event kicks off.
Because this is a playlist for public matches and not a part of the World League Hub, it will use public matchmaking rules: it will be unranked, will not support skill-based matchmaking, and will allow players to join matches in progress.
Stay tuned for the latest news on League Play and the CWL Hub as we get closer to the launch.
SOURCE: Treyarch
CDL Commissioner Johanna Faries set to be lead both CDL and OWL
This week has been an interesting week for Activision Blizzard's Esports division and leagues.
It was first reported earlier this week that Hector 'H3CZ' Rodriguez is in talks with Immortals to reacquire the OpTic Gaming brand. With that, H3CZ would also acquire the CDL LA Spot.
Since H3CZ is a part of NRG has Co-CEO with the Chicago Huntsmen, Activision's rules state one organization cannot own two spots in the same league. Rumors of who H3CZ plans to sell the spot to is rampant, but no official information has been disclosed.
Late on Thursday, Esports Observed also reported that Pete Vlastelica, the Commissioner of the Overwatch League stepped down from his role.
Now, EsportsObserved reports that Johanna Faries, current Commissioner of the Call of Duty League, is expanding her role to become 'Head of Leagues' at Activision Blizzard. In this newly created position, she will lead both Overwatch League and Call of Duty League's league administration and broadcast operations.
Brandon Snow, current Chief Revenue Officer of Activision Blizzard Esports, is expanding his role to include marketing & analytics for the league. The former Chief Marketing Officer of Activision Blizzard Esports left in early September to be VP of DC Comics division of WarnerBros.
Both these new roles will take effect October 12, per EsportsObserved.
The first season of the Call of Duty League ended on August 31 with the Call of Duty League Championship Weekend. The event featured the most viewers in Call of Duty esports history, capping off a dynamically changing year with the on going pandemic.
Call of Duty League's second season is set to kick off in 2021 with some major changes. The league announced that it will return to a 4v4 format, leaving one player on each roster looking for another starting role. They also announced that matches will be played on PC using controllers going forward instead of extending the esports partnership with PlayStation.
Activision has not announced these changes officially at this time.
Activision Blizzard allowing CDL teams to defer league payments
Activision Blizzard is providing financial relief for Call of Duty League team ownership groups in 2020 due to the on-going pandemic.
The Washington Post reported that the company is allowing Call of Duty League team owners to defer their 2020 franchise spot payments. EsportsObserver first reported in July about financial relief payments discussions.
The Call of Duty League started in 2020 with 12 teams. The 12 city spots reportedly sold for $25 million each, to be paid over several years as part of the agreement.
Teams are required to pay a portion of the franchise fees yearly until the full amount of is paid off.
As part of providing financial relief to the teams, Activision Blizzard is allowing teams to defer the portion that is due in 2020. Activision Blizzard is offering the same for Overwatch League team owners. 10 of the 12 Call of Duty League teams have the same ownership group as their respective Overwatch League teams.
"It's a tough year for everybody," said Philadelphia Fusion President Tucker Roberts to the Washington Post. "They've worked with us to make sure there's support."
The league expected to generate high revenues in 2020 with live events in all 12 cities. The League cancelled all live events in March. In April, the league transitioned to an online format.
Call of Duty League hosted four live events in 2020, with events in Minnesota, London, Atlanta, and Los Angeles, prior to the pandemic ceasing all future events.
This relief is a sign that the league and teams are facing financial pressures due to cancelling live events. The league expected to generate revenue from ticket sales, in person merchandising, and more thanks to home stead events.
Call of Duty League has revealed that the 2021 season will switch to a 4v4 competition, after being 5v5 for the first year.
The League is also making a massive switch in platforms from PlayStation 4 to PC + Controller. This will open the field, especially in the Challengers league, to new competition from Xbox controller players as the years progress.
Activision Blizzard Esports did not provide a comment.
Call of Duty League 2021 season platform will be PC with controller
The Call of Duty League has announced a massive change for the 2021 season and the future of the league itself.
The league announced on September 14 that the 2021 season will be played with controllers on PC.
All Pro players who are part of the CDL will be required to compete on PC platform using a league sanctioned controller. A list of allowed controllers will be announced in the near future.
The League is announcing it will move pro team competition to PC + Controller beginning with the 2021 season. This means that all pro matches will be played on PC and all pro players must use a League-approved controller of their choice.
As part of this transition, Call of Duty League competition will maintain exclusive use of controllers for the upcoming season. This change provides players with expanded choice of controller, allowing them to select the League-approved controller style that works best for their game. More details and rules pertaining to peripherals will be released at a future date.
This marks the first time Call of Duty esports will not be played on a console. Activision's first real sponsored esports event was the 2011 Call of Duty XP, which was played on Xbox 360. Call of Duty esports went on to play on the Xbox console for through 2015.
Call of Duty transitioned to PlayStation as the premiere partner of esports in 2015 with Black Ops 3, and all league matches have been on PS4 since then.
Call of Duty Challengers
Activision has also announced a big change for the Call of Duty Challengers division.
Call of Duty Challengers will be switching to crossplay, which means players on PlayStation, Xbox, and PC can all compete in online Challenger events in the 2021 season.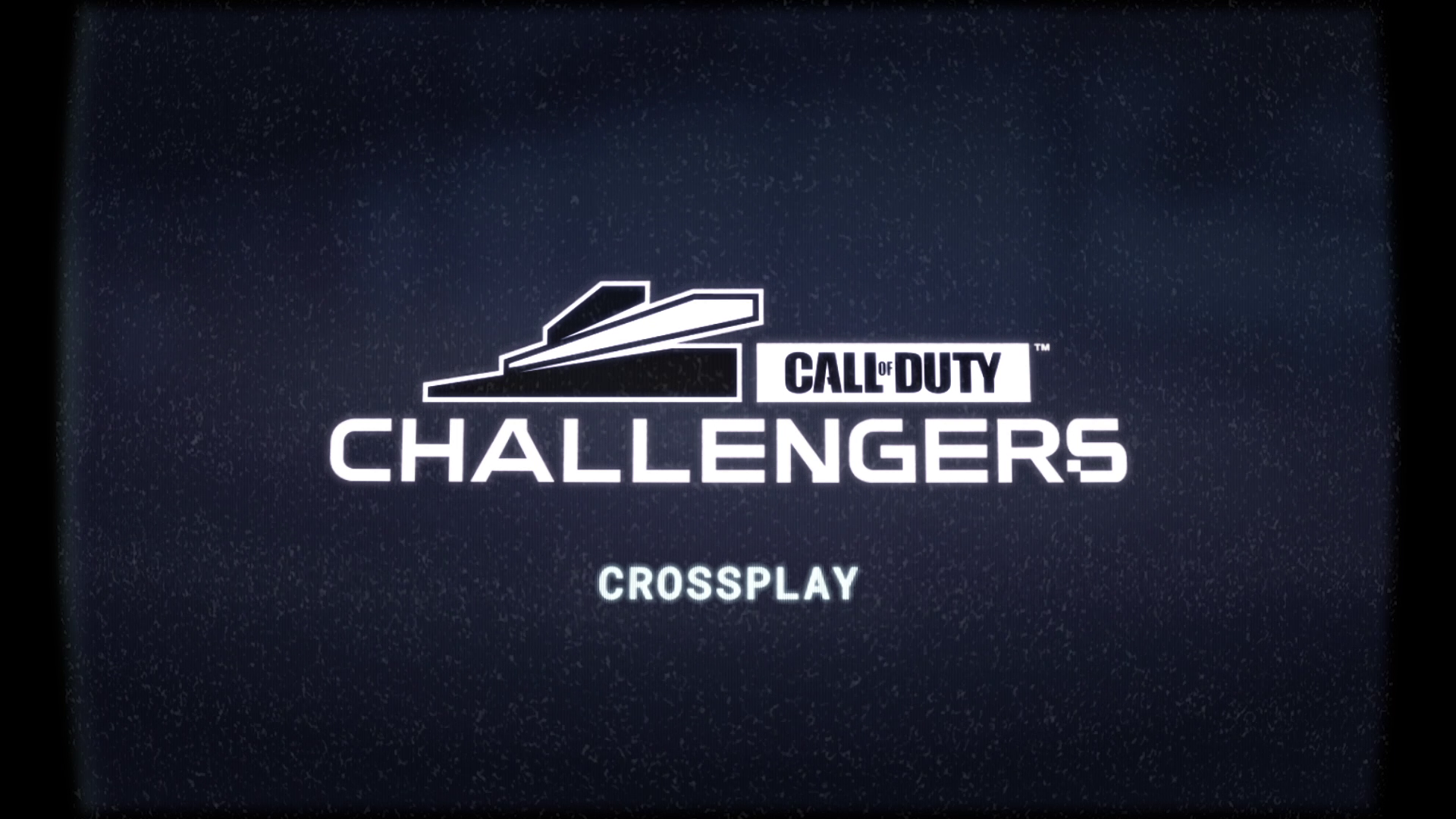 For the first time in Call of Duty esports history, competitors will be able to compete online in Call of Duty Challengers on their platform of choice across console and PC. We will continue to test platform hardware and make restrictions if necessary.
Players are required to use controllers. Mouse and keyboard peripherals will not be allowed.
Any LAN Challengers event that takes place during the season will be played on PC. Competitors may plug in their League-approved controller of choice.
More information on the 2021 season schedule to come. Stay tuned.
SOURCE: Call of Duty League