Warzone devs tease content to come in Season 4, clarifies Fortnite-like events comments
Infinity Ward and Raven Software devs have given a very first preview of some content to expect with Call of Duty: Warzone in Season 4 of the game.
Season 3 launched in early April, and based on the Battle Pass timer in-game, Season 4 should begin around the first week of June.
In an interview with GamerGen, Infinity Ward has teased some of the content that is coming to Warzone in Season 4.
Kurosaki, Infinity Ward's Narrative Director, says the story line will continue with Season 4 of the game and says new people will be dropping in to join the fight in Verdansk. He also says that some mysterious and clues will be unlocked in Season 4 for players to explore and learn more.
Players have already discovered that there is a whole other part of Verdansk they haven't seen yet. They have found clues, and that there is more than meets the eye in this city. Season 4 will unravel some of those mysteries and unlock some of them for our players. As the battle in Verdansk wages on, things will grow more desperate. There are going to be more and more fighters sent in to turn the tide and we're very excited to get our players to see and join alongside these new great warriors as they continue to fight.
Amos Hodge, Raven's Creative Director, says that there will be new loot for players to find in Warzone in Season 4 of the game, including new Field Upgrades. He also says that some loot will be added that extends beyond what's available in loadouts. And there will be new modes.
On the gameplay stuff I can tell you that there will definitely be new modes, we're constantly working on modes. So new modes we'll be releasing, and we're working on new content – new items in game that you can put in your loadout. There will be new items to find in BR and Plunder that aren't in your loadout to add gameplay and a little looting. There will be new field upgrades for example. So we're working on new Field Upgrades, new modes, new loot in general that you can get in your loadout to add some new spice to the game.
In addition, as part of the same interview, Infinity Ward's Kurosaki has clarified his comments on Warzone having Fortnite-like events. He says that Fortnite and Modern Warfare are 'very different' and going for different approaches.
I wouldn't say they're Fortnite-like events, because Fortnite is such a different type of a game than Modern Warfare. With Fortnite you know that the world is ever evolving and ever changing so much you kind of don't want to go away from it or you might miss something. It's the same thing with Warzone.
He says that a narrative story has been in the works since before Modern Warfare came out and that they are ensuring that the overall world operates like the real world as that is how Modern Warfare is built.
In terms of story, we've been setting up this narrative since before Modern Warfare came out. An important point for us is that Modern Warfare exists in a world that operates not unlike the world that we live in. The same thing goes for Multiplayer, Spec Ops and Warzone. These are real factions that mimic the way the world and it's super powers. They have allegiances, sort of rivalries… The big what if with Warzone is that those traditional allegiances have broken down, and someone is pulling the strings behind the scenes and we, as the Operators in the game, are trying to figure out what's going on and how to solve it.
Stay tuned for the latest news.
New Activision job listing states Warzone is coming to mobile
A new Activision job listing on the company's site is stating that Call of Duty: Warzone is coming to mobile devices in the future.
The job listing – called Executive Producer, Features – says that the job is for "WZM," which appears to be the codename for Warzone Mobile.
It also says that this job is for a "new mobile FPS in the Call of Duty Franchise." "As Executive Producer, Features you will own product framing and player experience of a new AAA mobile FPS in the Call of Duty franchise."
The listing states that this person has to "harvest, adapt and deliver the essential features from Warzone console and PC into their best mobile instantiation."
Further, the listing states that this person needs to learn how to adapt Warzone into a mobile experience and understand what aspects of the mode need to carry over. The console experience can be somewhat replicated on mobile thanks to advancements in mobile development over the years.
"Improve upon the Warzone formula by proposing and producing mobile-specific additions and changes to features to ensure a best-in-class mobile experience that players will love."
"Serve as primary point of contact on Warzone Mobile leadership team for clarity and decisions on user-facing features, UX and overall quality."
Call of Duty: Warzone released on March 10 on PlayStation 4, Xbox One, and PC as a free to play game part of the Modern Warfare world. It will be expanded to connect with Black Ops Cold War this fall.
Call of Duty: Warzone has seen incredible success the last several months, with the game getting over 75 million players. A release on mobile would help expand the title to more regions worldwide where consoles and PCs are not as accessible.
Activision already has a mobile Call of Duty game, that is free to play and features its own Battle Royale mode. The BR mode in Call of Duty: Mobile has locations from the Modern Warfare and Black Ops mode combined into a singular experience.
This appears to be a different FPS mobile Call of Duty game that will bring Warzone's experience to players on the go. It's not clear who is developing this new Warzone mobile experience.
Stay tuned for any updates on this.
The job listing is viewable here.
Modern Warfare & Warzone Season 6 start date confirmed
There's been a lot of confusion around if there would be a Season 6 for Call of Duty: Modern Warfare & Warzone, but now it's officially confirmed.
The Call of Duty League team, Minnesota ROKKR, has tweeted out that they're hosting a CDL Pros & content creators Warzone event for Season 6.
Season 6 in Modern Warfare and Warzone will begin on Tuesday, September 29.
There's no news yet on what the Season will include in the content.
The Season will of course include a new Battle Pass, new MP content, and new Warzone content, but specifics have not been announced.
Stay tuned for the latest news on Modern Warfare and Warzone Season 6 as Sept. 29 approaches.
This Week in Modern Warfare & Warzone: New Playlists & Bundles
Activision Blog has posted the latest This Week in Call of Duty post highlighting what players can expect in Call of Duty: Modern Warfare and Warzone for the week of September 4.
This week sees the continuation of Shoot the Ship, and new playlists like Ground War Reinfected, and more in MP.
And, in Warzone, Buy Back Quads playlist is available this weekend, alongside the standard BR Solos, Duo, Trios, and Quads.
This week will also see new store bundles for fans to pick up who want to customize their operators and weapons, including the Tracer Anime Pack and new Alex Bundle.
Here's the breakdown from Activision Blog: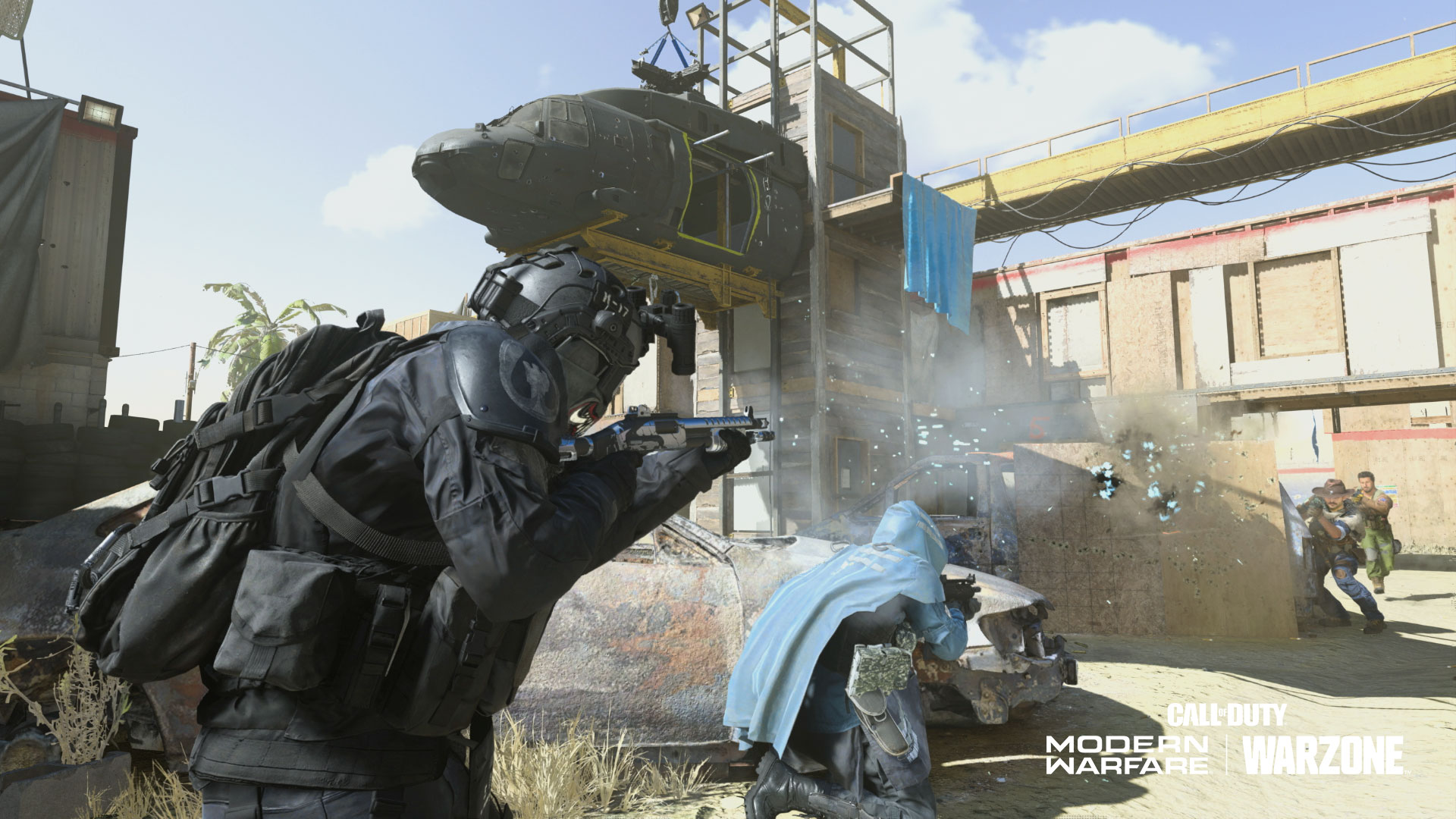 Modern Warfare®
Shoot the Ship-tember continues with more 24/7 action of the fan-favorite playlist! Also play tight and tactical on the Gunfight Face Off moshpit, avoid the infected in Ground War Reinfected, and stock up on cash this weekend to get right back into the match in Buy Back Quads.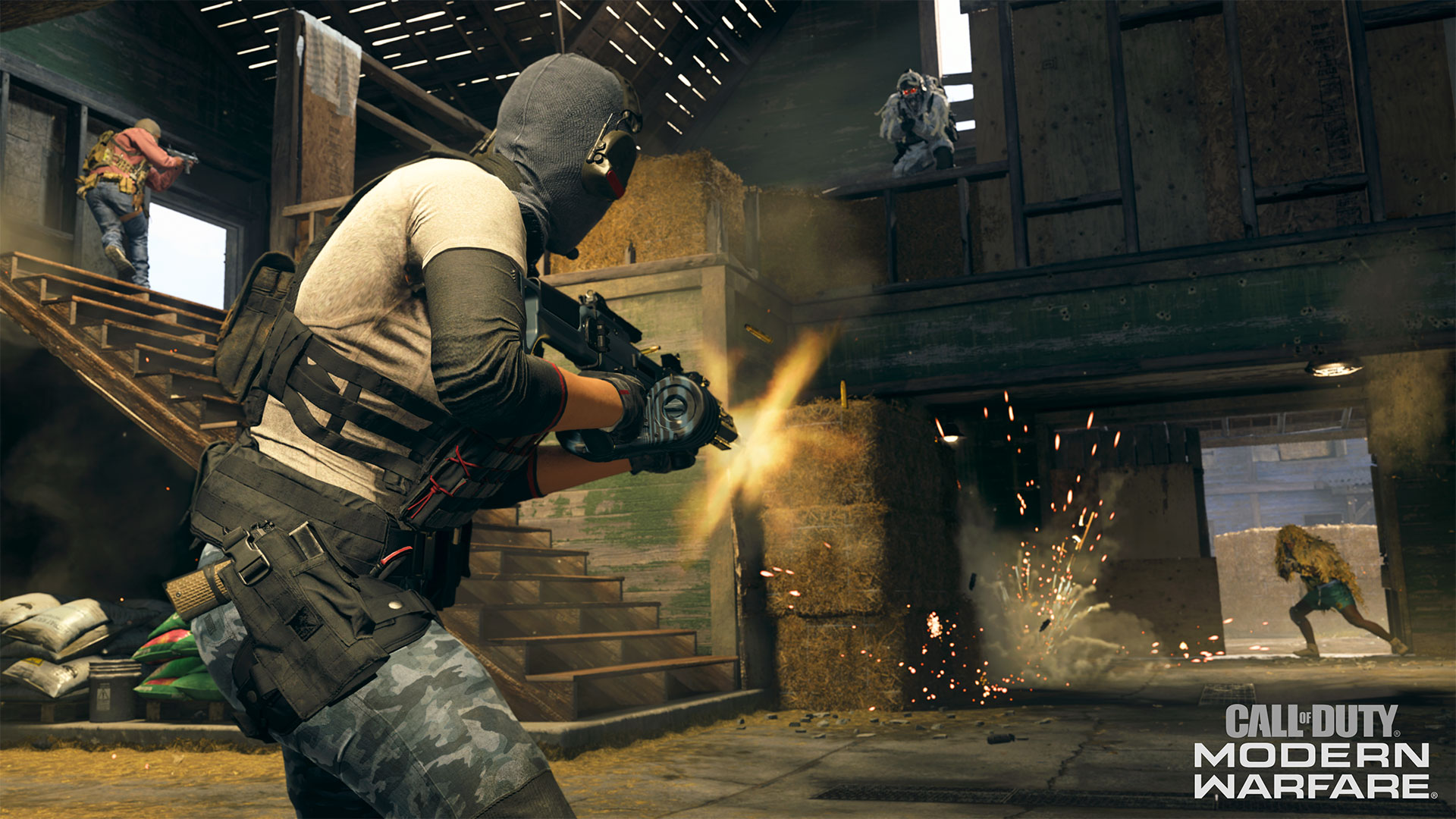 Get with your squad and battle in the Gunfight Face Off Moshpit. Enjoy standard Multiplayer modes like Cranked and Grind and be ready to employ a new set of strategies on these much smaller battlegrounds. Communication is key and consider crafting a loadout for the closer quarters of Gunfight maps. 
Get three blueprints, a Riot Shield, melee weapon, and more in the 'Tracer Pack Anime Super' bundle. Give your enemies a deadly dusting of pink tracer fire courtesy of the Legendary assault rifle, Legendary SMG, or Epic assault rifle included in the bundle.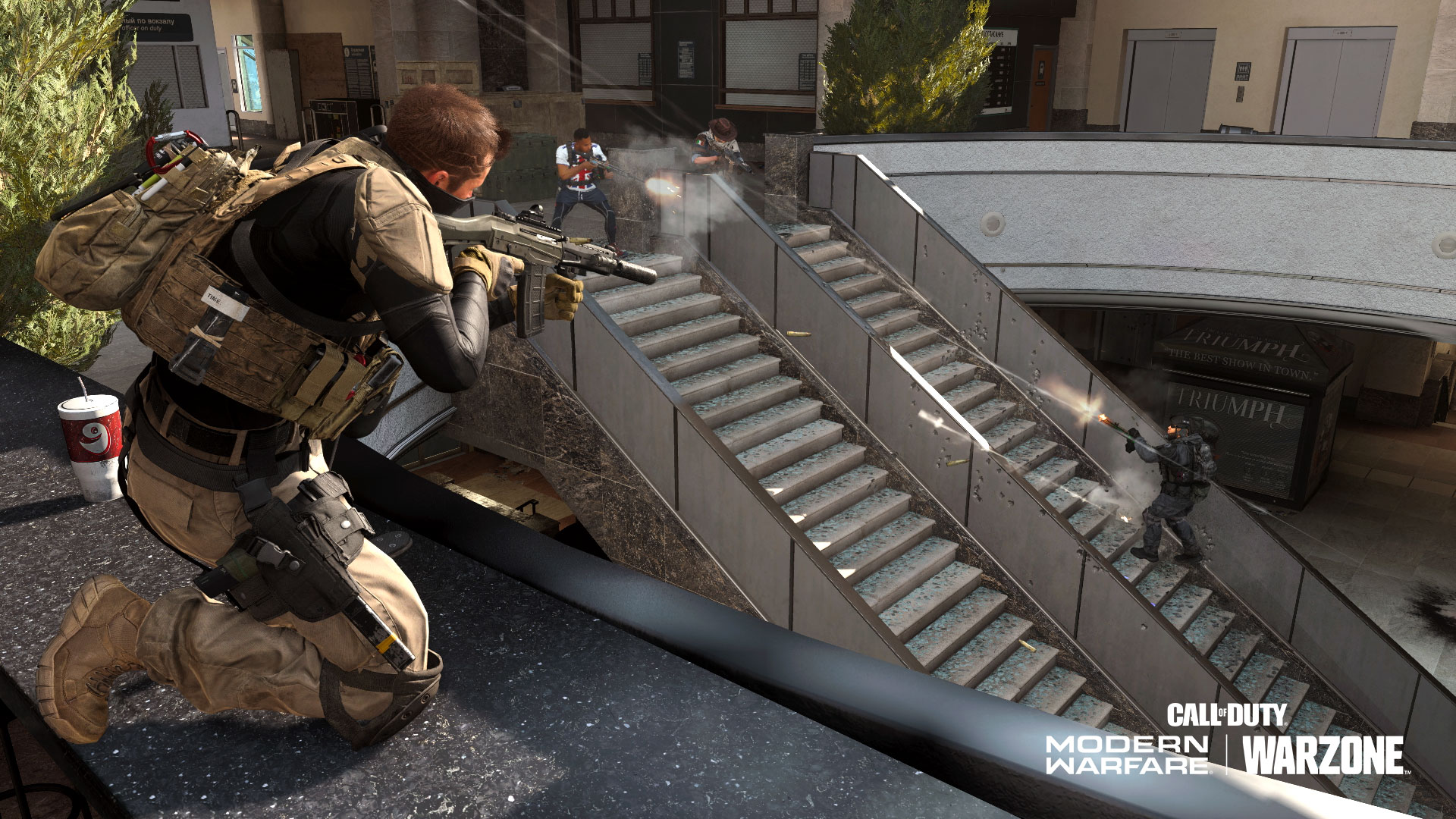 One of the Campaign's heroes returns with a covert look in the 'Alex: Death Stalker' bundle. Get two Legendary blueprints for a complete silenced loadout and eliminate the opposition from the shadows in the latest threads for Alex.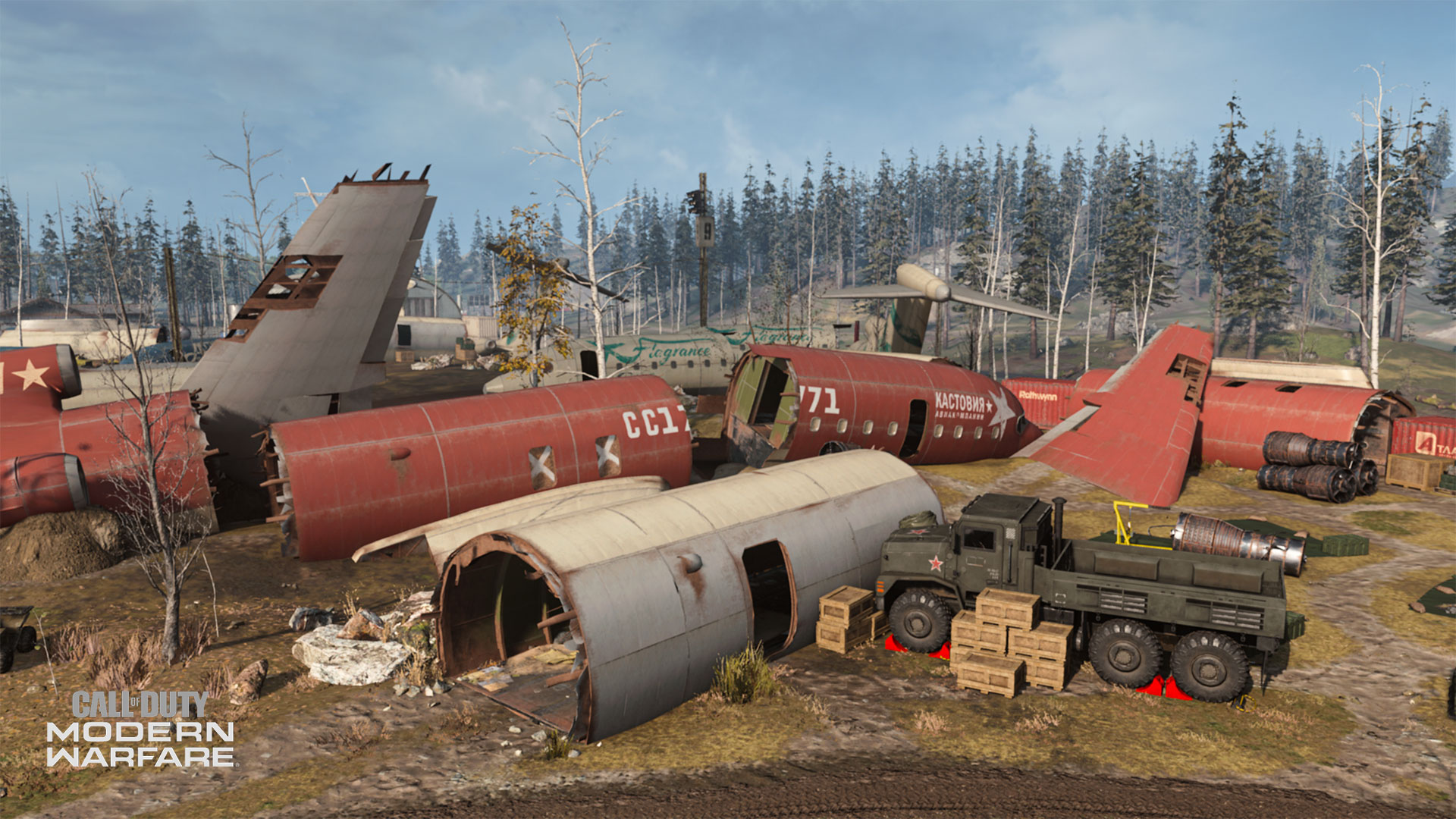 Keep back from the horde and use the map to avoid and push back the infected in Ground War Reinfected. This large-scale Infected mode challenges you to play together with your team and watch out for any attacks from Infected players. Or join the legion of Infected, rise up, and take down anyone left standing.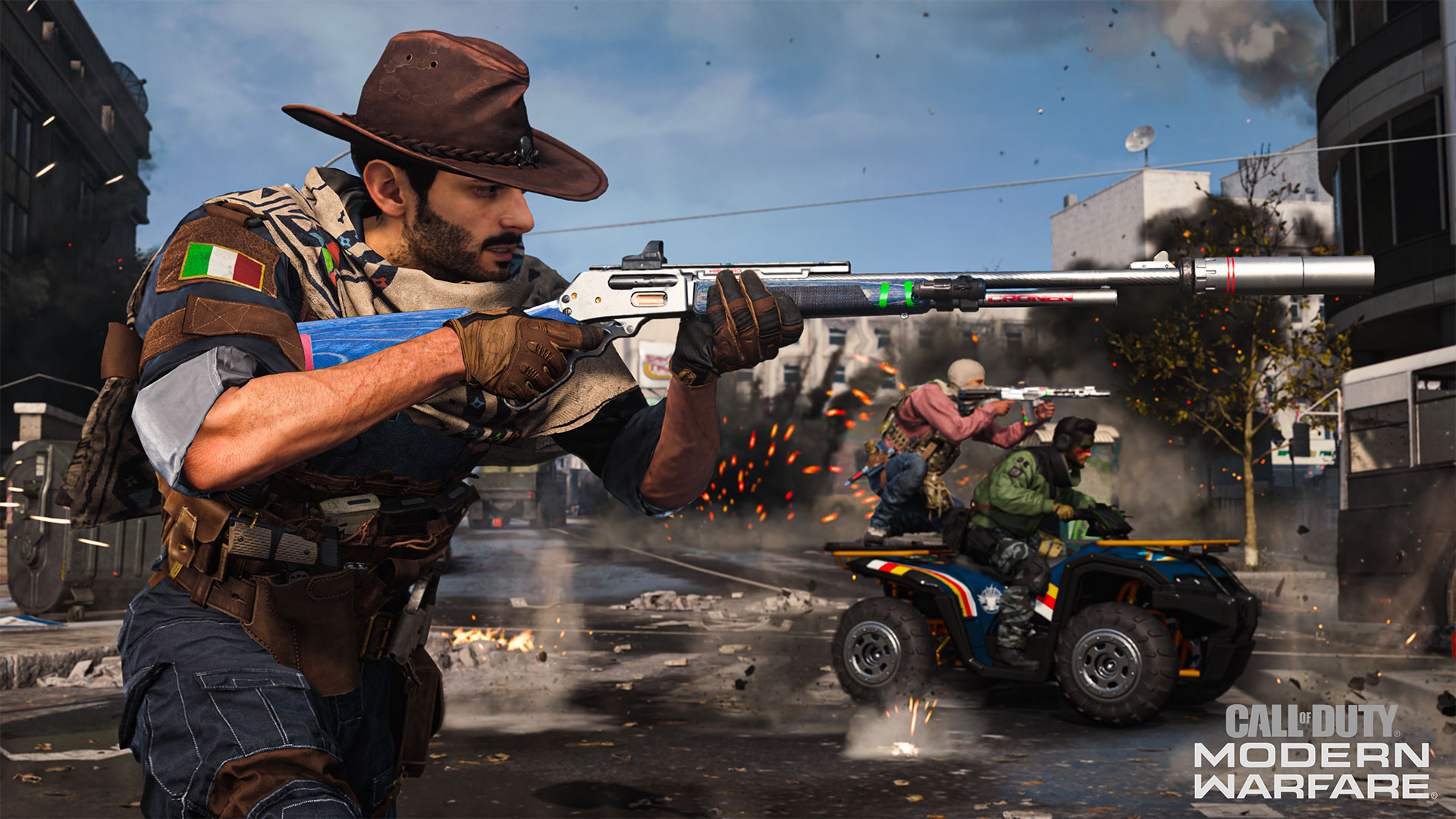 Don't stop fighting in Buy Back Quads, available only this weekend. Don't spend all your money on Buy Stations instead have some handy to get back into the match, in case you face an unfortunate demise. Other Warzone modes available this week: Battle Royale Solos, Duos, Trios, and Quads and Blood Money Trios.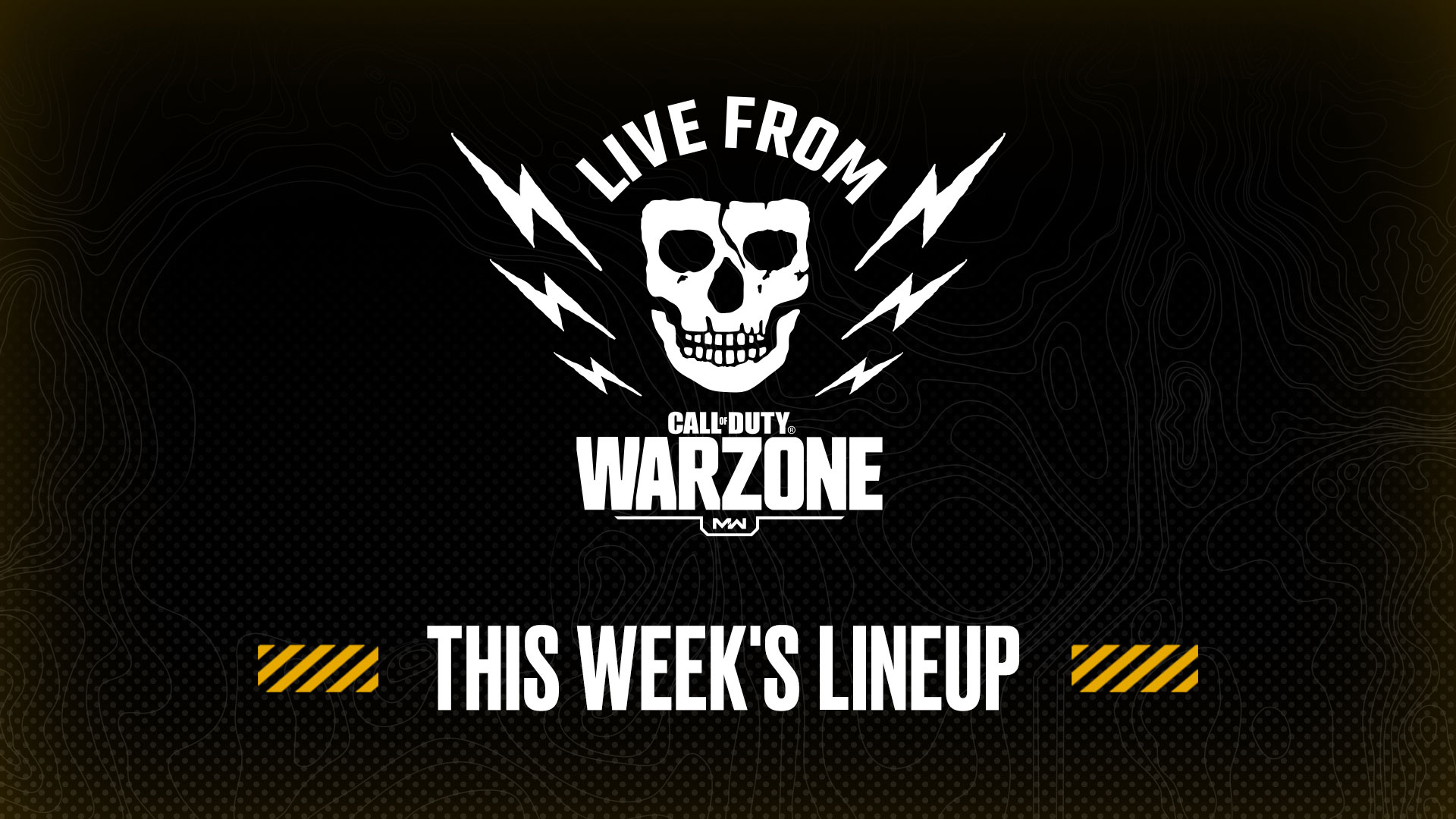 #LiveFromWarzone
Tune in this week for intense-action, fights for survival, and frenetic hot drops streaming #LivefromWarzone. A showdown is in the works on September 16 from 11AM – 2PM PT in Vikkstar's Warzone Showdown. On September 17, link up with FaZe clan in the Twitch FaZe event featuring Duos and Quads matches with teams seeking the most eliminations.
SOURCE: Activision