Warzone Season 2 February 24 patch notes: Map changes & weapon updates
Get the intel on what's new and updated in Call of Duty: Warzone Season 2.
Call of Duty: Warzone Season 2 has officially arrived, with Raven Software dropping the 1.32 patch update for the ever-popular battle royale on all platforms on February 24.
As always, a new season means new content for the game, and there's plenty for Warzone fans to sink their teeth into with this update, with major map changes, new modes, and the debut of two new weapons for players to wield in search of victories.
On top of that, Raven have also made some minor tweaks to improve quality-of-life for players, while also fixing some bugs that have been plaguing the game. Here's everything you need to know about the Warzone Season 2 patch, along with the official patch notes.
Warzone Season 2 patch size
Unsurprisingly, this patch is fairly hefty, so you'll need to make sure you have at least 17GB of free space on your hard drive, and up to 20.8GB if you're updating Warzone and Modern Warfare on PC. You can find the specific file size for each platform below.
PlayStation 5: 17.0 GB
PlayStation 4: 17.0 GB
Xbox Series X|S: 17.9 GB
Xbox One: 17.9 GB
PC: 16.9 GB (Warzone Only) / 20.8 GB (Warzone and Modern Warfare)
Black Ops Cold War Season 2 is also live now, with new multiplayer maps, streaks, modes, and more.
---
What's in Warzone Season 2?
Warzone Season 2 brings some significant changes to Warzone, including the new Shipwreck POI and Missile Silos as part of a host of map changes. On top of that, players will be able to wield the new FARA 83 assault rifle and LC-10 SMG, while the Machete is included as a new melee item.
Warzone also has some new game modes to enjoy, including Resurgence Extreme which says the player count of the existing mode boosted to 90, and Exfiltration which sees players attempting to secure a radio and hold onto it until the exfil chopper arrives to airlift them out of Verdansk.
---
Call of Duty Warzone Season 2 update patch notes
PLAYLIST UPDATE
Adding:

Plunder – Blood Money Trios
Rebirth Island – Resurgence Extreme


Removing:

Plunder – Blood Money Quads
Rebirth Island – Mini Royale Trios, Resurgence Quads
GAMEPLAY
Loot that spawns across Verdansk has been updated… and now includes two brand new weapons: the FARA 83 Assault Rifle and the LC10 SMG
Players that are continually in the gas will suffer more damage over time
Previously unlocked Seasonal Challenges will be completable after season ends and during future seasons
Warzone Intel Missions have been removed
Balanced the XP gain of KingSlayer and other unique modes to match the XP of core BR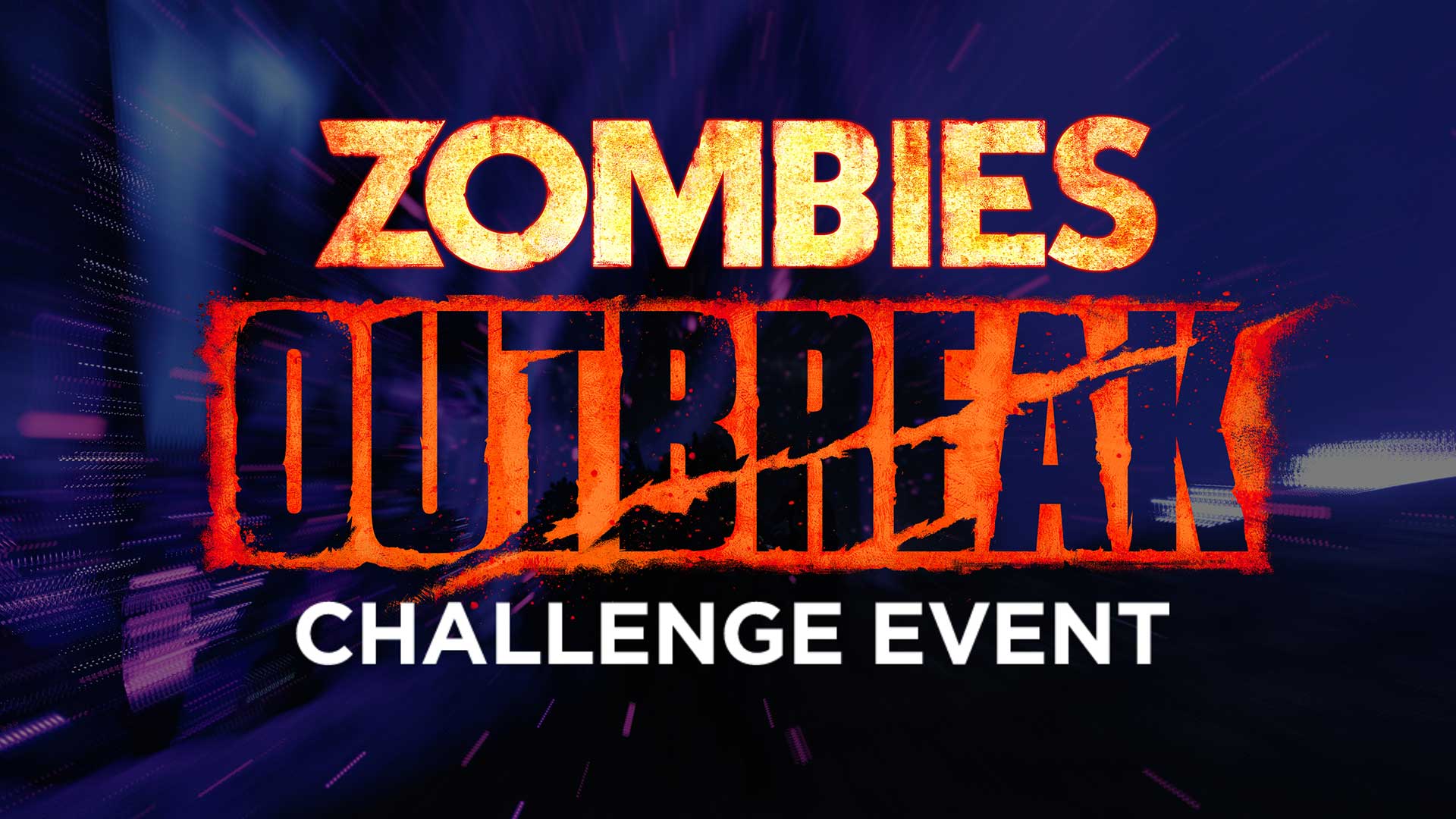 EVENTS
Outbreak Free Trial (Feb 25 – Mar 4)

Celebrate the launch of Season Two with free access to a brand-new Zombies experience known as Outbreak, action-packed Multiplayer maps (including the new map Apocalypse), and more in Black Ops Cold War from February 25 to March 4. Onslaught is also available to PlayStation owners during this access period as well.


Outbreak Challenge Event (Feb 25 – Mar 11)

Earn Charms, Stickers, Emblems, Calling Cards, and Weapon Blueprints by completing challenges in Warzone and in Black Ops Cold War's Outbreak mode. This event can be viewed within the main Warzone, Black Ops Cold War Multiplayer, and Zombies menus.
Need an introduction to Outbreak in Black Ops Cold War Zombies so you can claim all the items from this Challenge Event? Check out the following blogs: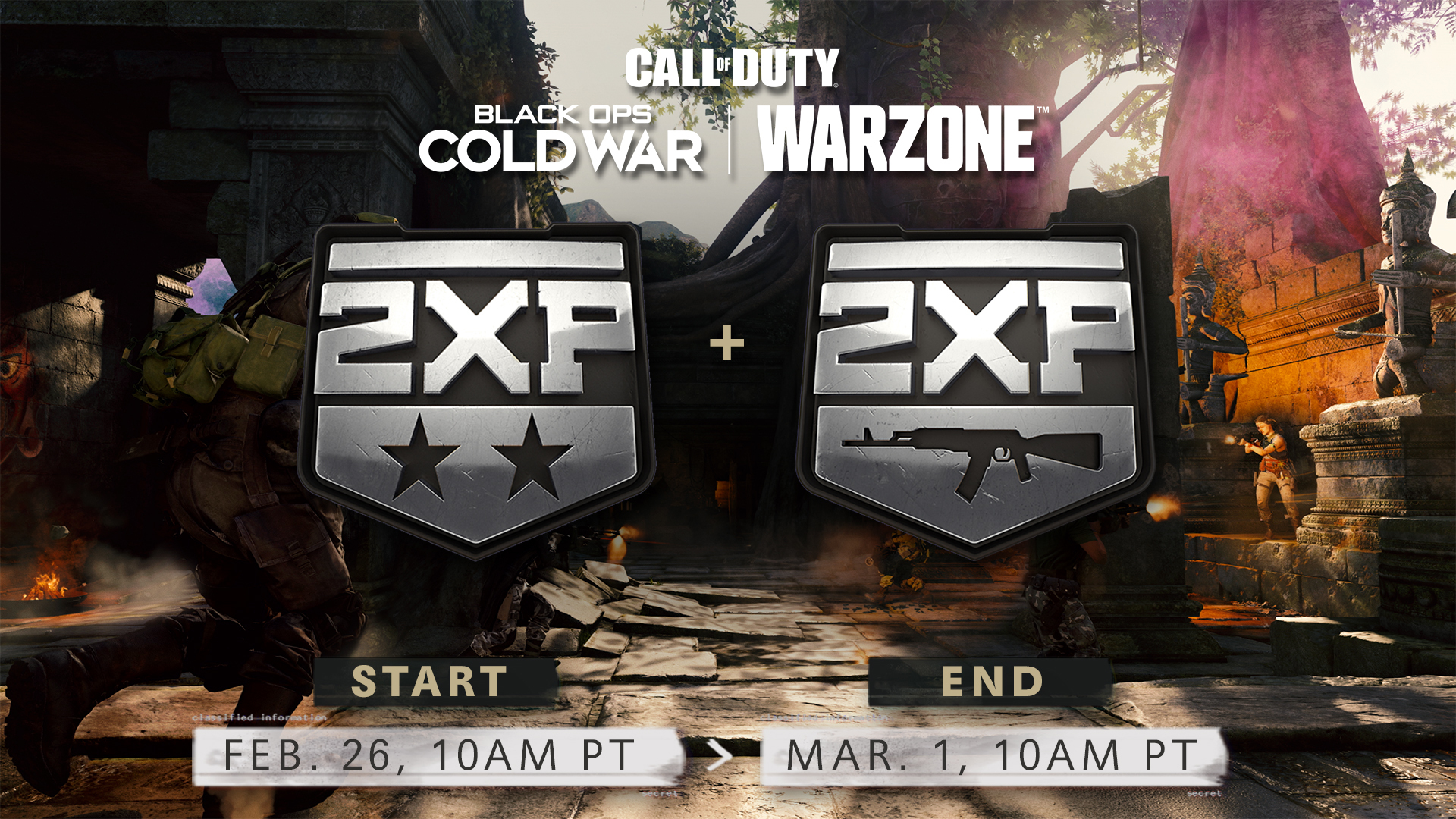 2XP + 2WXP WEEKEND
Starting on Feb 26, all players get Double XP and Double Weapon XP all weekend long in Black Ops Cold War and Warzone to celebrate the kickoff of Season Two! Gain twice as much progress toward your next Prestige and max out those weapons through 10AM PT Mar 1. PlayStation players also get an extra 24 hours of 2XP and 2WXP starting Feb 25.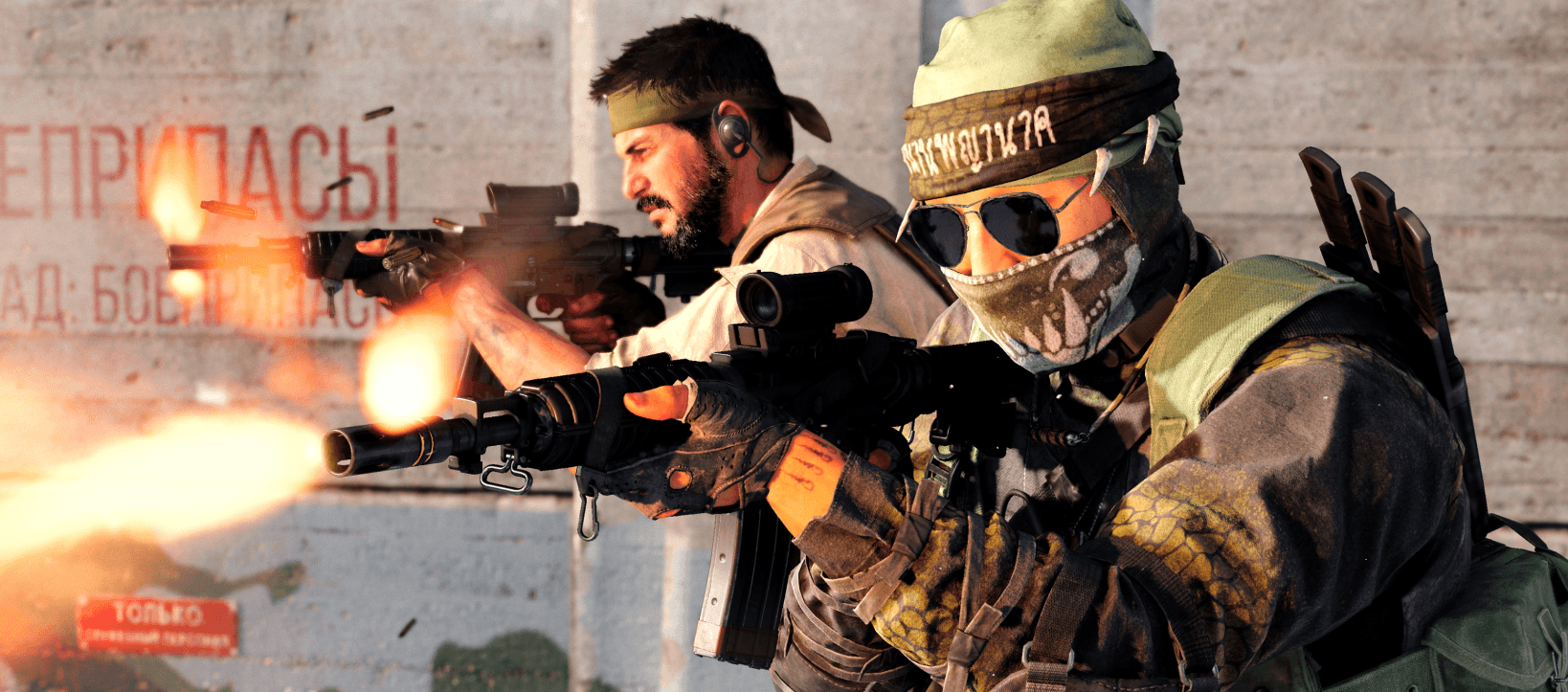 MODES
Rebirth Resurgence Extreme (Launch Week)

Up to 99 players will drop onto Rebirth Island for an incredibly frenetic fight for supremacy, as they look to eliminate every last member of enemy squads to prevent them from getting a second, third, or even forth chance at revenge. Just like Resurgence, squad members can spawn back in if their Rebirth Countdown hits zero and at least one of their allies is still alive, and specific Caches around the map will refresh their items frequently to ensure there is no shortage of firepower around the island.


Exfiltration (In Season)

In this mode, a portable radio crackles into life, coming online somewhere in Verdansk. The Operator who secures this radio and holds onto it for a sufficient period of time automatically wins the game for their squad. To ensure their exfil isn't by the book, anyone holding the radio is marked on the Tac Map as if they were under a Most Wanted Contract (High Value Target) with all Operators also receiving intel on how much longer the current radio holder has until they win. Other than this new win condition, the same Battle Royale rules apply. Expect a circle collapse and a winner to be determined by last squad standing, should nobody receive an early exfil with the radio.
BATTLE PASS
100 Tiers including two Weapons, a new Operator, and the first Reactive Weapon Blueprint


Tier 0 (Instant Unlock)

Operator – Naga
Park – Operator Skin and Mission
Wellington Safari Watch
Season XP Boost (10%)

Tier 15
Tier 31
Tier 95

"Vulture Exo" Ultra-rarity Reactive Weapon Blueprint

Tier 100

"Warlord" Naga Skin and Operator Mission
"Poison Dart" Legendary SMG Blueprint

And a lot more!


You can also check out our Season Two Battle Pass Trailer and the Battle Pass / Store Breakdown Blog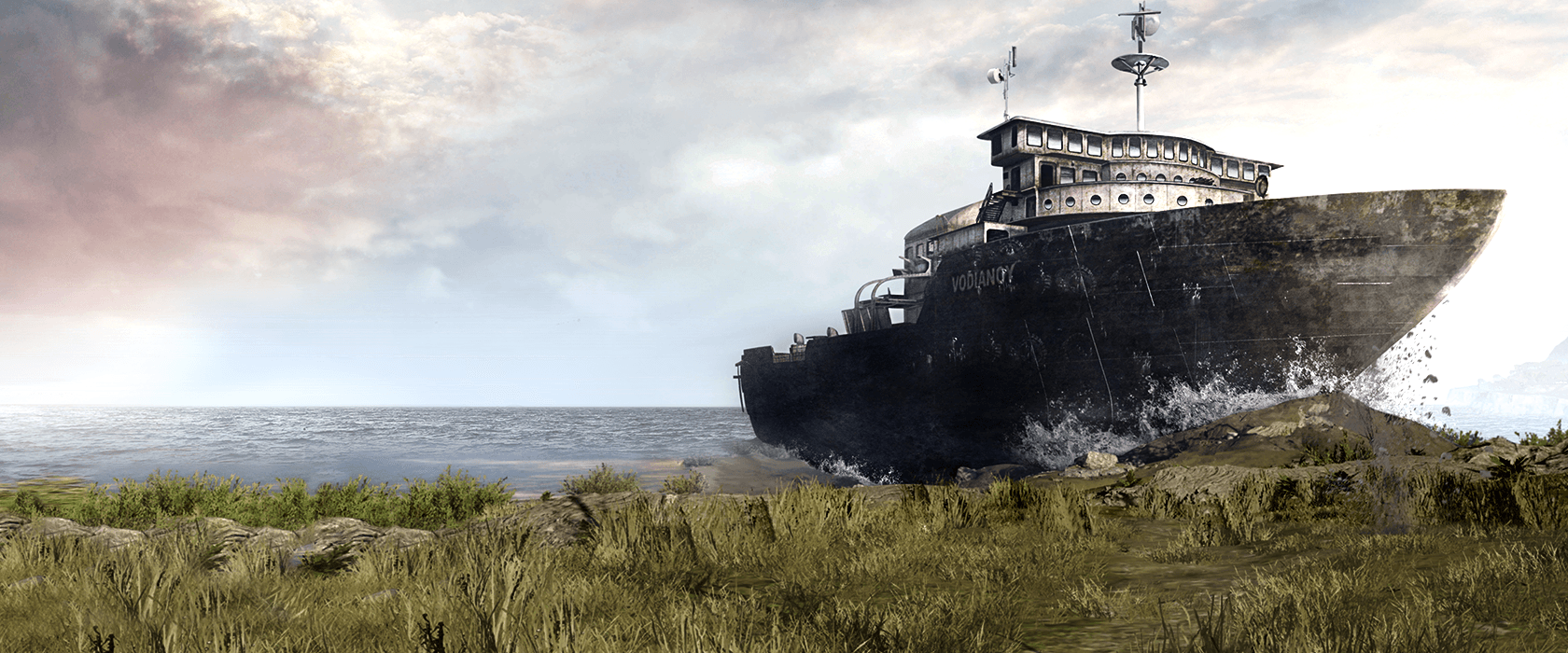 MAP – POINTS OF INTEREST
Shipwreck

The doomed cargo tanker known as the Vodianoy has run aground in the low estuary of swamp ground less than a klick west of the Zordaya Prison Complex.


Missile Silos

A team of Operators discovered Missile Silos hidden underneath the city's three war monuments:

Jarvdinsk Spomenik above the Arklov Peak Military Base
Zoszni Spomenik southeast of the Novi Grazna Hills
Styor Spomenik in Tavorsk Park


Due to the contamination, security protocol mandates a complete shut down of the following locations:

Subway
Stadium Garage
Bunkers 00, 04, 05, 06, 09, 11
WEAPONS
Increased bullet velocity of the Tactical Rifle Charlie

New Weapons added:

FARA 83 – AR

Unlocked via Battle Pass Tier 15

LC10 – SMG

Unlocked via Battle Pass Tier 31

Machete – Melee

Unlocked via Weapon Challenge or Store Bundle


New Weapon Unlock Challenges added:
Reactive Blueprints added:

The Reactive property lets Operators display their skill in real-time by evolving their weapon's appearance with kills during a match.

For example, the "Vulture Exo" pulsates a green energy across the skeleton of a bird that wraps around the entire weapon. As an Operator earns kills, this energy shifts from blue to orange and eventually red, signifying how much of a hot hand they have in the match.


Cold War attachments have been updated – pros, cons and stat bar values now more accurately reflect their functionality

The following attachments have also had their functionality adjusted:

Bruiser Grip

Before: Melee Quickness
After: Movement Speed, Hip Fire Accuracy

Mounted Flashlight

Before: Enemy Reveal Distance
After: Movement Speed, Aim Walking Movement Speed

Tiger Team Spotlight

Before: Enemy Reveal Distance
After: Movement Speed, Aim Walking Movement Speed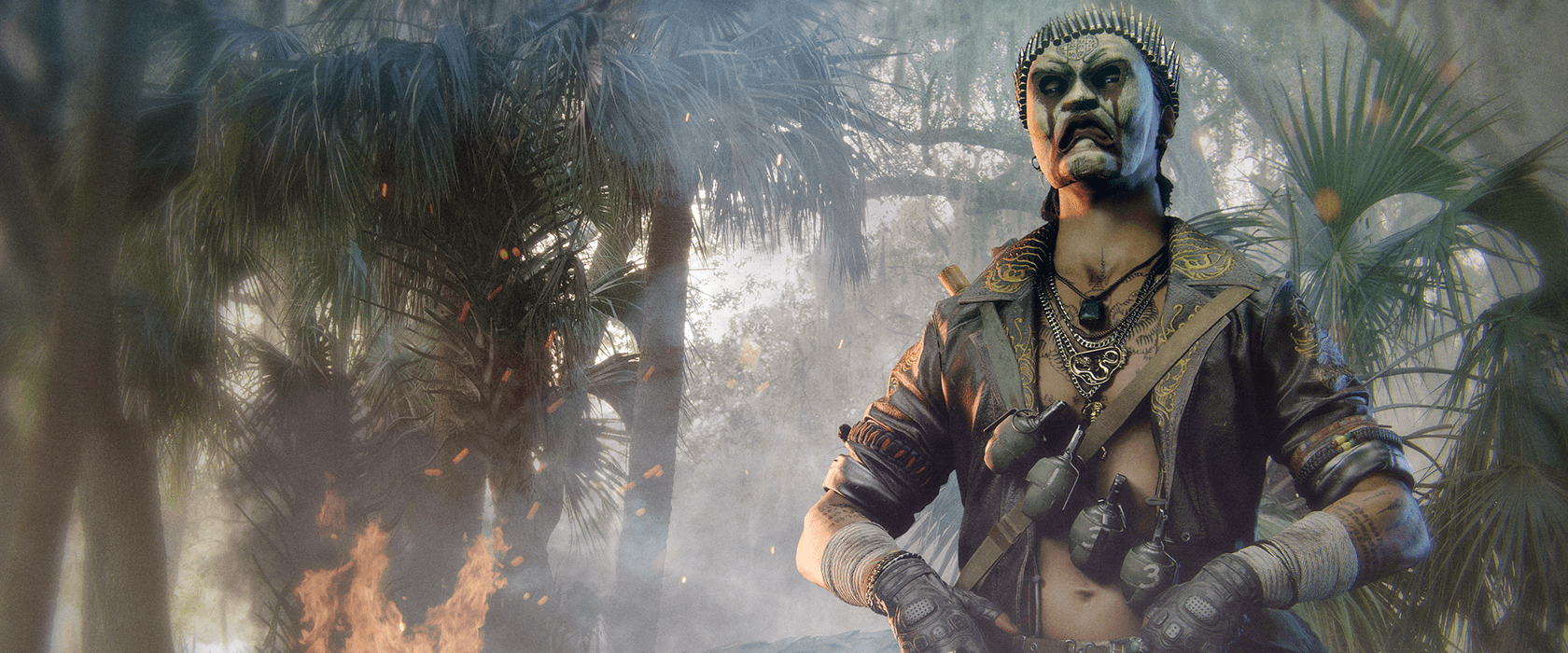 OPERATORS
New Operators added:

Kapano "Naga" Vang: Warsaw Pact (Launch Week)
Karla Rivas: NATO (In Season)

Unlocked via Store Bundle

Terrel Wolf: NATO (In Season)

Unlocked via Store Bundle

Samantha Maxis: NATO (In Season)

Unlocked via Store Bundle
GENERAL FIXES
Players should no longer spawn outside of the Gulag combat area
Ammo replenishment timing when equipping Stopping Power rounds on Cold War weapons has been addressed
Fixed various issues with reticle streaming
The "Grinch Forest Spirit" Skin now properly renders at all distances
The "Gem Cutter" Silenced Assault Rifle is now properly suppressed
Operator Mission "Unkillable" will now track properly when getting kills with the High Alert Perk active
Mac-10 Weapon Unlock Challenge now tracks correctly when getting 2 rapid kills using an SMG
Operator Missions require now associated Operator to be equipped
Fixed an issue with War Tracks not playing correctly
Fixed an issue causing the Heartbeat Sensor to incorrectly display player with Ghost Perk active on Kill Cam
Prestige banners now include correct text and award stickers
STORE
DOWNLOAD
The Season Two download is going to be large. In order to reduce the overall disk space that MW and WZ take up, you can uninstall the content packs for modes that you're not playing if you want to free up space. You can learn how to do so here.

Download size:

PlayStation 5:
PlayStation 4:
Xbox One Series X / Xbox One Series S:
Xbox One:
PC:

16.9 GB (Warzone Only)
20.8 GB (Warzone and Modern Warfare)
SOURCE: Raven Software
Warzone players claim hit registration is "worse than ever" on Caldera
Hitting your shots is everything when it comes to succeeding in Warzone, but some players feel something is off with the hit registration.
Warzone players have been experiencing some issues with hit registration on Caldera, claiming it has "gotten really bad."
Hit registration has always been a hot topic when it comes to Call of Duty, and it's no surprise that it is being brought up regarding Warzone at a time when there seems to be an abundance of issues with the game.
The game's performance has been poor, even causing the delay of Season 2 for Warzone and Vanguard and now there seems to be another issue the devs will have to deal with.
In an attempt to see if the community has also had similar experiences with hit registration, Reddit user TheTrueAlCapwn put a post up in the Warzone subreddit for players to discuss the topic after feeling as if something is "off."
In the post, the player explains incidents where they either get "no hit markers at all" or felt as if their shots had become nonexistent in the kill cam: "I'll hit 8 shots, but when you watch the damage go down on the other player his health will decrease say 5 times, like the other 3 just didn't exist."
It seems they aren't alone in feeling as if the hit registration is off. A comment under the post stated:
"It's happening a lot…It happens in the gulag especially for me. I'll start shooting a guy and he's one bullet away from death, and then all of the sudden I'm dead from…a bullet. Then I watch the killcam and he's lighting me the hell up."
Most of the comments express similar feelings about the hit registration, with another user also sharing the same opinion about the Gulag: "Its been worse than ever, unloading entire clips into people and having them cracked or literally one shot and suddenly they just instantly shred you…the gulag is where it really shines."
As the post suggests, perhaps the "new map has more graphical load, server load and hit registration maybe suffers." However, this is just speculation and it is unclear what exactly is causing players to feel as if the hit registration has gotten worse.
---
We'll have to wait and see what the devs do about the issues and whether the recent delay to Season 2 in order to fix issues will solve this bug.
Image Credits: Raven Software / Activision
Warzone January 20 update patch notes: Instant reload glitch, bug fixes & Katana buff
Here are the full patch notes for Warzone's January 20 update, which fixed the instant reload glitch and buffed the Katana.
Warzone's developers Raven Software released a small patch on January 20 that's sought to remove the glitch that lets players fire weapons continuously without reloading, fixed exploitable areas of Caldera, and given the Katana a major buff.
Warzone players have been desperate for some of Warzone's most game-breaking glitches to be fixed. Raven Software released a small update on January 20, dealing with a few minor issues affecting the game.
The January 20 update has patched an issue that cancels out reload animations, fixed some areas that players were glitching through, and buffed the Katana melee weapon.
Here's everything you need to know about Warzone's January 20 update.
Warzone's instant reload glitch removed
Warzone players discovered that the Type 11 LMG had a major glitch where players could continuously fire without reloading. All they had to do was quickly switch weapons after hitting the reload button, and their ammo would fill back up instantly.
Warzone's devs patched this in the January 20 update, so players should no longer be able to fire any weapons continuously without reloading.
Warzone January 20 update patch notes
Bug Fixes
Fixed collision issues with various elements across Caldera allowing Players to exploit/peek/shoot through them.
Fixed an issue causing the menu screen to flicker when attempting to join a friend or queue with a party.
Fixed an issue with reload animations allowing certain Weapons to fire continuously.
Fixed an issue causing Private Lobby hosts to crash.
Fixed an issue causing the regular/Advanced UAV rewards from Big Game Bounty and [TOP SECRET] Contracts to not trigger if the player was in a vehicle or anti-air gun.
Weapons
Katana (VG)

Damage increased from 135 to 150
Standing Charge Range increased by 36.5%
Crouching Charge Range increased by 17%
Move Speed decreased by 2%
---
The next major Warzone update will be Season 2, which has now been delayed to February 14 while the developers work on including some more much-needed fixes.
Source: Raven Software
Image Credit: Activision
Best Vanguard Kar98k loadout for Warzone Pacific Caldera
Warzone Pacific has brought a familiar dominant weapon to the game, but this time it's Vanguard's rendition. Here's our best Kar98k loadout.
After Warzone Pacific introduced a brand new map, players who like to engage in long-range combat will be eager to find a great sniper class. Here's our best Kar98k loadout for Warzone Pacific Caldera.
With Vanguard introducing over 40 more guns into Call of Duty's battle royale, some Warzone players will be flustered with the amount of choice.
Sniping has always been a great playstyle in Verdansk, and in the new Warzone Pacific Caldera map, it remains dominant with a familiar sniper returning. For those looking to take advantage of long-range engagements on Caldera, here's the best Vanguard Kar98k loadout you can use.
Best Perks and Equipment to use with the Kar98k
Best Kar98k attachments for Warzone Pacific
Muzzle: F8 Stabilizer
Barrel: VDD RE02K
Stock: Short Stock
Underbarrel: SMLE Pistol Grip
Magazine: 8mm Klauser 3 Round Mag
Ammunition: Lengthened
Rear Grip: Fabric Rear Grip
Perk: Fleet
Perk 2: Deep Breath
First off, the F8 Stabilizer will help boost accuracy and damage range, allowing you to hit targets at greater distances. Combined with the VDD RE02K barrel, which increases bullet velocity, the one-hit-kill area, and accuracy, you'll be taking people down with ease.
Another great attachment that will increase bullet velocity is the Lengthened Ammo Type. This will ensure that your bullets will hit faster and more accurately from range.
The Short Stock is a great attachment for those looking to use the Kar98k as a quick scoping sniper. It increases your movement speed, ADS speed, sprint to fire speed, and aim walking movement speed. At the cost of some accuracy and recoil control, this attachment makes the Kar98k a great high-power mid-range option with mobility.
Next up we have the SMLE Pistol Grip and Fabric Rear Grip. The Fabric Grip will increase mobility, making sure you hit your target first, while the SMLE Pistol Grip will increase sprint to fire speed.
Despite decreasing the magazine size, the 8mm Klauser 3 Round Mag will also increase the aim down sight speed, as well as speed up the reload time.
Lastly, the two Perk attachments we have chosen are Fleet and Deep Breath. Fleet will have you moving as quickly as possible which will enable you to take the Kar98k into close quarters while also increasing weapon swap quickness. Meanwhile, Deep Breath will allow players to steady their aim while aiming down sight for longer.
Best Perks and Equipment to use with the Kar98k
Perk 1: E.O.D.
Perk 2: Overkill
Perk 3: Amped
Secondary: MP40
Lethal: Molotov
Tactical: Stun
EOD will protect you from any explosive and fire damage that isn't related to killstreaks, which is great for a gun that you are more likely to be holding areas down with.
Overkill gives you the option for a more close-ranged gun, and we chose the MP40, as it's a solid close to medium range option in Warzone Pacific.
For the final Perk, we chose Amped. This Perk allows you to switch weapons faster, which is great for any sniper loadout as it means you will be able to pull your secondary weapon out quickly so that you aren't out-gunned from close range.
The Molotov is great for getting players out of camping spots and the Stun will buy you more time for when things are getting sticky.
How to unlock the Kar98k in Warzone Pacific
In order to unlock the Kar98k in Warzone Pacific, players must reach Level 43 in Sledgehammer Games' Vanguard Multiplayer.
This will unlock the weapon for use in Vanguard and Warzone Pacific and if you're looking to reach this level fast, check out our piece on how to level up quickly.
Alternatives to the Kar98k in Warzone Pacific
Some other alternatives to the Kar98k include the 3 Line Rifle, which is another Sniper Rifle worth giving a shot. If you're looking for something a little different give the MG42 LMG a go, as it can also be deadly from range.
For more on Warzone Pacific Season 1, check out all the tiers and rewards up for grabs in this season's battle pass.
Image Credits: Sledgehammer Games / Raven Software / Activision