Warzone Season 5 Reloaded update patch notes: Clash mode, major weapon balancing, more
We're looking at the start date for Warzone Season 5 Reloaded, and all of the content it will bring, including The Numbers Event and a Judge Dredd skin.
Raven Software has released the Season 5 Reloaded Update, version 1.42, for Call of Duty: Warzone on September 8, which brings a variety of new updates to the Battle Royale, including new Game Modes and more updates.
Season 5 Reloaded of Warzone includes the continuation of the Season 5 Battle Pass, a new 50v50 TDM style mode in Verdansk, new Operators, and more events to come across the game.
Raven Software has now posted the patch notes for the new update. The new update goes live on September 8 at 9PM PT on all platforms with the Season 5 Reloaded content.
Black Ops Cold War's Season 5 update went live September 7 at 9PM PT with patch notes available.
The patch notes and information below are only applicable to Call of Duty: Warzone.
Warzone Season 5 Reloaded Update Size
PlayStation 5: 5GB
PlayStation 4: 5GB
Xbox Series X|S: 5.9GB
Xbox One: 5.9GB
PC: 6.4 GB (Warzone Only) / 7.6 GB (Warzone and Modern Warfare®)
PC users will also need 12 GB of additional space on their hard drive for the patch copying process; this is only temporary space that is reclaimed upon completion of the patch installation and is not an additional download.
Warzone Season 5 Reloaded Patch Notes
Week of September 9th
Week of September 16th
Verdansk

BR
Iron Trials '84
Blood Money
Clash


Rebirth Island
Week of September 23rd
Verdansk
Rebirth Island
What else? We'll let you choose from a few options! Keep an eye on our Twitter for updates.
Week of September 30th
Verdansk
Rebirth Island
And the return of a mode not seen in quite some time!
The Numbers Event
The Numbers, A Limited-Time Event (Begins Sept. 21)
"16… 11… 1… 9… 21…"
Those brave enough to investigate the Mobile Broadcast Stations scattered across Verdansk will receive the following incentives:
An instant $5,000 Cash bonus in the current match
For each unique Mobile Broadcast Station activated during the event, you will receive an exclusive reward such as a Sticker, Calling Card, or Charm, in addition to some XP
Complete all of the Challenges in the Numbers Event in either Warzone or Cold War to unlock the Sai melee weapon.
This event will also include a set of nine challenges within Warzone, which are based around the active Mobile Broadcast Stations in Season Five Reloaded. Through these challenges, you can unlock even more cosmetic rewards, as well as more rewards and another arcade cabinet game for your collection by completing event challenges in Black Ops Cold War. Unlock the first-ever event reward weapon, the Sai, by completing a full set of nine challenges in either game starting Sept. 21.
Modes

Clash (Launch)
This is Team Deathmatch on an epic scale: 50 v 50, all your loadouts accessible, Ping and Armor System, Cash, Buy Stations, and Vehicles from both the regular Battle Royale and Plunder modes.
Get ready for the biggest team fights in Warzone and consider updating those Loadouts – you'll have access to them right off the drop, allowing you to use those go-to armaments or level up and complete camo challenges for weapons from Black Ops Cold War and Modern Warfare®.

Iron Trials '84 (In-Season)
The rules have changed.
Last week, we gave you a first look at some of the fundamental changes coming to Verdansk via this new Mode:
Altered Health and Regeneration
Removal of Loadout Drops
New Gulag Rules
Adjusted Environmental Hazards
Classified Weapons
Here are three additional changes to expect:
Field Upgrades

Dead Silence and Stopping Power have been removed. Leave the pocket sand on the playground.


Sniper Rifles

Can only one-shot to the head within 30 meters. You're gonna have to get up close and personal with the competition.


Vehicles

ATVs and Dirt Bikes only. You'll need to dispatch your foes the old fashioned way. Plan your drops carefully and rotate early.
And as mentioned, those who place first will receive the exclusive Calling Card!

We'll be unveiling the full extent of the changes as we draw closer to the Playlist update that will include Iron Trials '84 on September 16th.
Map

Mobile Broadcast Stations
The previously dormant Mobile Broadcast Stations seem to be stirring. It is suspected that they will soon begin amplifying the "Dragovich Program" tapes – A.K.A. the Numbers broadcasts – across the region.

Red Doors
We've received reports of new, unusual activity in the Red Door rooms. Operators have been asked to investigate.
General

Gameplay

Loot that spawns across Verdansk has been adjusted as follows…

New Gulag loadouts
New pre-match loadouts
New ground and Supply Box loot
Bug Fixes
Fixed a visual issue causing Player models to appear to have two left hands after free falling with any akimbo Weapon equipped.
Fixed additional collision issues with various elements across Verdansk allowing Players to exploit/peek/shoot through them.
Fixed collision issues with various elements across both Verdansk and Rebirth Island that allowed Loadout Drops to fall through them.
Fixed an issue causing Players to not receive the squad wipe notification when finishing the last member of an enemy squad.
Fixed an issue causing Players to remain stuck in the blank tablet screen while using the RX-XD Killstreak.
Fixed an issue causing the audio for certain Finishing Moves to not play properly.
Fixed an issue causing Thermite damage to persist upon redeployment after exiting the Gulag.
Fixed an issue where a Bounty Contract would display placeholder text.
Fixed an issue where a Squad Wipe wouldn't count if the last enemy was holding a Self-Revive.
Fixed an issue where Players could regenerate Armor Plates while using the Tempered perk.
Fixed an issue where Revive and Self-Revive times were incorrect in Private Matches.
Fixed an issue where some Calling Cards were displaying placeholder text.
Fixed an issue where trying to customize Reticles would send Players back to the Main Menu.
Fixed incorrect Blueprint labeling of various Attachments in the Gunsmith Customs.
Fixed the Reticle alignment for the Swiss K31 (BOCW) "Roman Standard" Blueprint.
Fixed the visual scaling of the Swiss K31 (BOCW) Diamond Camo.
Fixed various issues causing the inspect animation on some Blueprints to not work properly.
Weapons

New Weapon
Sai: Melee (BOCW)

During The Numbers Limited-Time Event starting Sept. 21, those who complete all nine challenges within Warzone or Black Ops Cold War will receive this new functional melee Weapon.

Weapon Changes
While assessing the power level of BOCW Weapons, we have observed some disparities between ease of use and efficacy. The Krig 6 (BOCW) has shown an impressive performance at just about every engagement range. While we believe it is important to have a wide array of Weapons which can be utilized by players of all skill levels — it is critical to the health of the game that their effectiveness scales appropriately with the skill required to wield them. If players can be as effective with a Weapon that is pinpoint accurate that has a marginally slower Time to Kill potential than the hardest to wield Weapons, why would they choose another? As we continue to address these Weapons, we will also be making adjustments to BOCW attachments that offer Recoil Control. We feel these changes will provide a fairer, more diverse long-range landscape.

Assault Rifles
High damage Weapons like the C58 (BOCW) tend to adhere to a lower Rate of Fire and higher Recoil, which generally balances out their hasty Time to Kill potential. Much like the Krig 6 (BOCW), the C58 (BOCW) was a tad easier to control than we feel is appropriate for a Weapon with its damage profile. While "Recoil adjusted" can be rather nebulous, the exact details of these changes can often be difficult to quantify with numbers alone. While the C58's (BOCW) Recoil has been increased slightly, the majority of this change will be felt in the Recoil Pattern deviation. When this deviation is increased, it can create subtle shifts which become increasingly difficult to compensate for given distance from the target.
EM2 (BOCW)

Base Optic eye position retracted
The EM2 (BOCW) is not receiving a direct reduction to its efficacy with this change. However, it will result in the Base Optic being a less suitable substitute for higher magnification optics. This, however, in conjunction with the changes to Recoil Control barrels will make the EM2 a slightly less viable option to lesser skilled marksmen.
Assault Rifle Bravo (MW)

Upper Torso Multiplier decreased from 1.1 to 1
To the dismay or surprise of some, our data suggests that the Assault Rifle Bravo (MW) is an absolute monster. The Assault Rifle Bravo (MW) will still be capable of achieving an extremely low Time to Kill, though that speed will now be locked behind an additional Headshot. Changes like these align more closely with our goal to shift consistently acquirable TTKs out of the 300ms range.
Groza (BOCW)

Sprint to Fire Speed increased by 15%
The Groza (BOCW) has not yet fulfilled the role we had intended for it. As a more 'bruiser' oriented, AR-SMG hybrid, its slow base Sprint to Fire Speed has continued to hold it back considerably. With this change, it will be able to more reliably contest SMGs in short-range engagements.
Krig 6 (BOCW)

Maximum Damage decreased from 30 to 29
Mid Damage now 25
Minimum Damage decreased from 25 to 23
Weapon Kick adjusted
The vast majority of kills with the Krig 6 (BOCW) take place within its Max Damage Range, which unsurprisingly, is the longest of all BOCW Assault Rifles. This change will affect most Time to Kill breakpoints within its Maximum Damage Range by one bullet. Additionally, we have added a third Damage Range. Which is a change we do not suspect to be immensely impactful, as builds that extend Damage Range could push the Mid Damage Range out to nearly 100 meters — which is well beyond the average kill distance for the Krig 6 (BOCW). Though, it is not all bad for the Krig 6 (BOCW); we have reduced some of the Weapon's 'bounciness' while firing which we feel makes it more enjoyable to use.

Light Machine Guns
Light Machine Gun Alpha (BOCW)

Recoil increased slightly
The Light Machine Gun Alpha (BOCW) had already been an incredibly accurate LMG prior to the changes which added Recoil Control to the Task Force and Match Grade barrels. With a baseline increase to Recoil and a reduction in the total amount of Recoil Control the aforementioned barrels offer, it will be harder to stay on target with Light Machine Gun Alpha (BOCW) at longer ranges.

Tactical Rifles
Tactical Rifle Charlie (BOCW)
The Tactical Rifle Charlie (BOCW), and many other Tactical Rifles have remained out of the spotlight for nearly three seasons. Given that, we feel now is a good time to reassess their effectiveness, cognizant of the razor's edge of balance on which Burst Weapons exist. While this change will make the Tactical Rifle Charlie (BOCW) far easier to stay on target with, the reduction in effectiveness to Titanium barrels remains intact, which heavily contributed to the dominance of the Tactical Rifle Charlie (BOCW) and M16 (BOCW) several seasons ago.
Rather than an outright 'decrease' to Recoil, this change is more of a rework. The DMR 14 (BOCW) has languished since its changes in season one, but it has not been forgotten. Expect the DMR 14 (BOCW) to feel like a new Weapon. Semi-auto Weapon enthusiasts rejoice, as the DMR 14 (BOCW) may see a real resurgence following this change.
Of the Tactical Rifles adjusted in this patch, the M16 received the smallest change. This is partly because we feel the M16 (BOCW) is already in an acceptable spot for Burst Weapons.
Type 63 (BOCW)

Headshot Multiplier decreased from 2.1 to 1.58
Neck Multiplier increased from 1.2 to 1.58
Upper Torso Multiplier decreased from 1.2 to 1
Lower Torso Multiplier decreased from 1.1 to 1
Weapon Kick decreased
The Type 63 (BOCW) has become quite infamous recently — and for good reason. With a single Headshot, Time to Kill could be reduced to 332ms and with two, a mind boggling 166ms. A speed which only Sniper Rifles could compete with a TTK of 0 (only the travel time of the bullet). This should put into perspective how out of line the Type 63 (BOCW) was. While these changes seem extreme, a TTK of 332ms is still possible, it will just require three headshots instead of one.

Submachine Guns
Submachine Gun Charlie (MW) with 10mm Auto 30-Round Mags

Maximum Damage decreased from 34 to 31
This Maximum Damage change mirrors the adjustment to the base Submachine Gun Charlie (MW) made earlier this season.
OTs 9 (BOCW)

Maximum Damage Range decreased by 6.2%
The OTs 9 (BOCW) might be a bit stronger than we would like, but we would first like to see how this change broadly impacts the Weapon's viability. The OTs 9 (BOCW) was always intended to be the quintessence of barrel stuffing Submachine Guns. A Submachine Gun that was intended to challenge Shotguns within their Effective Damage Range. We believe it is achieving that, but its Maximum Damage range, while shorter than each other BOCW SMG, might still be too long. We will continue to closely monitor the performance of the OTs 9 (BOCW) following this change.
PPSh-41 (BOCW)

Weapon Kick adjusted
ADS Sway adjusted
While firing the PPSh-41 (BOCW), the Weapon could kick in a manner that would make it difficult to gauge bullet directionality. This is a subtle change that will have a significant impact on the ability to reliably line up shots.

Sniper Rifles
We have improved the firing Recoil behavior for the Swiss K31 (BOCW). We expect this change to go largely unnoticed as it does not have a measurable impact on the Weapon's effectiveness but should improve its overall feel.
Much like the Swiss K31 (BOCW), the ZRG 20mm (BOCW) has received some changes to its firing Recoil behavior to ensure that it looks, sounds, and most importantly feels like one of the baddest Sniper Rifles in Verdansk.
Attachments
Barrels
Assault Rifles


Ranger/Liberator/GRU Composite

Vertical Recoil Control decreased from 10% to 8%


Reinforced Heavy/VDV Reinforced/Contour

Horizontal Recoil Control decreased from 5% to 4%
Vertical Recoil Control decreased from 5% to 4%


Takedown/Contour M2

Horizontal Recoil Control decreased from 10% to 8%


Task Force/Spetsnaz RPK/CMV Mil-Spec

Horizontal Recoil Control decreased from 10% to 8%
Vertical Recoil Control decreased from 10% to 8%


Light Machine Guns


Match Grade

Horizontal Recoil Control decreased from 5% to 4%
Vertical Recoil Control decreased from 5% to 4%


Task Force

Horizontal Recoil Control decreased from 10% to 8%
Vertical Recoil Control decreased from 10% to 8%
As we settle on the proper magnitude of Recoil Control for these barrels, we expect this to impact individual Weapons differently. Weapons that more heavily rely on the Recoil Control they received from these barrels may need to be addressed independently to ensure they align with our Weapon mastery goals.
Tactical Rifles


DMR 14 (BOCW)


16.3" Titanium

Damage Range decrease reduced from 25% to 20%
Rate of Fire increase reduced from 16.7% to 15%
With the aforementioned changes to the DMR 14 (BOCW), we felt it was necessary to make an adjustment to one of the most powerful attachment stats.
Rear Grips
Assault Rifles


Groza (BOCW)


Serpent Grip

ADS Speed increase reduced from 9% to 7%
To ensure the Groza (BOCW) does not cross too far into Submachine Gun territory following the increase to its Sprint to Fire Speed and given its already SMG-like ADS Speeds, we are reducing the effectiveness of its Serpent Grip.
Operators
New Operator

Hudson: NATO (In-Season)

Get Hudson as part of an upcoming Store Bundle, to be released following the launch of Season Five Reloaded.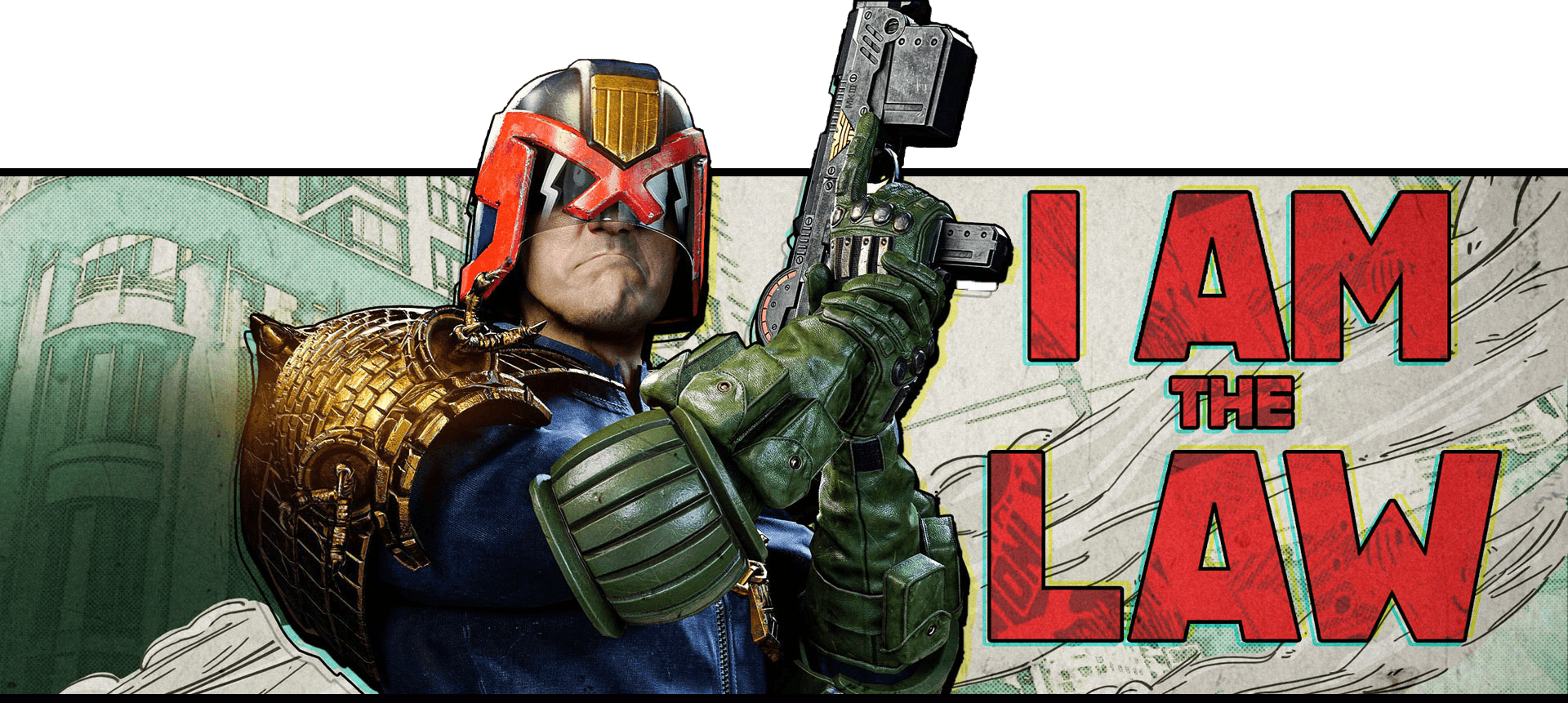 Judge Dredd (In-Season)


A limited-time Tracer Pack: Judge Dredd Store Bundle will include:


Two Legendary Beck Skins:

"Judge Dredd"
"Comic Strip"


Three Weapon Blueprints:

"Quick Judgement" Submachine Gun
"Arbitrator Rifle" Assault Rifle
"Lawgiver" Handgun


One Finishing Move:
One Weapon Charm:
One Wrist Accessory:
One Animated Calling Card

One Animed Emblem
Store

Chemical Reaction Pro Pack (In-Season)
Available later this season for $19.99 USD (or your regional equivalent), this is a seven-item Bundle built for those looking for a better bond with victory. Its most notable item is a new "Diabolical" Ultra Operator Skin for Stone and also includes two Weapon Blueprints – the "Primary Injection" Assault Rifle and "Tactical Syringe" Sniper Rifle – which can both make a loadout go nuclear.
Plus, purchasing this Pro Pack gives you 2,400 in COD Points, allowing you to pick up another Store Bundle, get the Season Five Battle Pass before the end of the Season, or gift those Bundles or the Battle Pass to a friend or squadmate.
Tracer Pack: Ghost Ship Mastercraft Store Bundle (Season Launch)
This Bundle includes the Ultra-rarity, spectral inspired "Flying Dutchman" Tactical Rifle Weapon Blueprint. Haunt the seven seas with this new armament or use the "Keelhaul" SMG to make your enemies walk the plank.
Plenty of other Bundles will be available before the end of Season Five.
SOURCE: Raven Software
CoD Warzone 2: Leaks, rumors, platforms & release window
Activision are reportedly developing Warzone 2, so here's everything we know about the rumored sequel to CoD's battle royale.
There are reports that Activision are developing a sequel to Warzone, and here's everything we know about Warzone 2, including all leaks, rumors, and the release window.
Call of Duty: Warzone has changed significantly since its March 2020 release, with the game receiving every weapon from Black Ops Cold War as well as Vanguard, Verdansk getting nuked, and the setting now taking place in the Pacific.
Now, it appears that Activision are looking at moving the battle royale title on further, with Bloomberg's Jason Schreier reporting that "a new iteration of Call of Duty Warzone" is in the works.
Here's everything we know about Call of Duty: Warzone 2.
What is Call of Duty: Warzone 2?
Call of Duty: Warzone 2 is the rumored sequel to CoD's hit battle royale, where it's reported to be "a completely new game" with "no past weapon integrations."
Warzone's sequel was first reported by Bloomberg's Jason Schreier and corroborated by well-known industry insider Tom Henderson. Henderson has called Warzone 2 a "clean slate," meaning it's a brand-new game without any content from previous CoD games.
Henderson said there's no guarantee that it will be officially titled 'Warzone 2' though, this is just what it's being called in these early stages. He explained that it's possible Warzone 2 will just be called 'Warzone' and the original Warzone will be dubbed 'Warzone Legacy.'
Since then, Activision confirmed that a "new Warzone experience," is in the works. While they haven't made an official announcement for Warzone 2, insiders believe that the new experience referred to is the rumored sequel.
When could Warzone 2 release?
Schreier reported that Warzone 2 is on track for a 2023 release, which puts it at three years after Warzone's original launch.
However, Tom Henderson has heard different. He explained on January 27 that: "It's [Infinity Ward's] Warzone map that is set to be a 'clean slate' for Warzone and was scheduled to release in Holiday 22."
"This map was last mentioned to release in Holiday 22 just 6 weeks ago, indicating things are being shaken up if this is the 'Warzone 2' that was being referenced in the Bloomberg report," he continued.
It sounds like Warzone 2 will be attached to 2022's Modern Warfare II in the same way that the original Warzone was released alongside Modern Warfare (2019). But it remains to be seen whether this Holiday 2022 release date will be stuck to.
Warzone 2 platforms
According to Tom Henderson, Warzone 2 will only be on current-gen and PC, which means it will release on Xbox Series X|S, PlayStation 5, and PC. However, he said there's a "possibility" that it will also release on previous-gen consoles too.
While Warzone 2 will be a "completely new game for better hardware," he said it's possible that they will release a separate previous-gen version without cross-generation play. DICE did a similar thing with Battlefield 2042, where previous-gen consoles received a scaled-back version.
We would expect improved visuals, and maybe even the highly-requested FOV slider on next-gen consoles. He said that "it's believed this move is to finally move over to current-gen hardware in the best way possible."
Warzone 2 gameplay
Henderson claims that Warzone 2 will be a "clean slate" which means "starting again, scrapping everything like weapons, operators etc."
He said that "Warzone 2 is basically a new COD title," and players should "look at it as a sequel." This will likely mean everything is brand-new, including weapons, Operators, Perks, and Killstreaks.
On May 18, players received plenty of new information concerning possible Warzone 2 gameplay. For starters, leakers Henderson and NerosCinema both reported that Warzone 2 will come with loadout drop changes.
A new mechanic called Strongholds is set to alter the way players receive their loadouts. According to leaks, players can approach one of the 20-30 Stronghold areas on the map and complete a set of objectives. Once these objectives are complete they'll gain access to their loadouts.
Some of the reported objectives involve defusing a bomb or defeating AI enemies. Strongholds will surely add a new layer of strategy to Warzone as each Stronghold can only be captured once per game.
According to the same report, looting will also undergo changes and resemble the system used in Black Ops 4's Blackout. Supposedly, you won't spawn in with any armor and you'll need to find a satchel to equip plates.
This isn't the only feature that could be returning from previous CoD titles as Pro Perks could also appear. These boosted Perks first arrived in 2009's Modern Warfare and they provide additional features that will benefit players. NerosCinema believes they'll make their way to Warzone 2.
It seems Warzone 2 could also borrow from competitors by reportedly introducing a bag system for inventory management, similar to Apex Legends or PUBG.
Warzone 2 maps
At the time of writing, there's no official confirmation concerning the maps that players will be able to drop into when Warzone 2 finally launches. We could see some familiar locations or the game could arrive with an entirely new map.
The popular Verdansk map was removed from Warzone to make way for Caldera in December 2021. Raven Software explained why they can't add it back to Warzone, but one dev from Activision claimed that it will return in 2023.
During an April 17 livestream, Activision's Manager of Live Operations Alex Summer confirmed that they're targeting "certain platforms" for Verdansk's return alongside a "new, big map" for Warzone 2.0.
Of course, this doesn't confirm that Verdansk's return will be in the Warzone sequel. The mention of "certain platforms" could be hinting at its arrival in Warzone Mobile, which leaker GhostOfHope has previously claimed.
Industry insider Tom Henderson also reported that four classic Modern Warfare 2 maps are set to return as POIs for the Warzone 2 map. Once again, this information has not been confirmed but Henderson believes that High Rise, Quarry, Terminal, and Afghan are the four maps that will feature in Warzone 2.
He also stated that there could very well be more than just these four maps that appear. Continuing with the leaks, TheMW2Ghost shared a recreation of what they claim to be the Warzone 2 map.
The map lacks detail at this stage, but it shows what appear to be roads passing through the map. In addition, there's a large river cutting through the middle of the map. While this isn't official artwork they claim that it is a "remake based off of the actual map image."
While we don't have official images of the map as of yet, a leaked image of a Warzone 2 weapon surfaced online. You may be able to check it out if it hasn't already been struck down. Henderson also claimed that Warzone 2 would share the same map with Modern Warfare 2's DMZ game mode.
Will Warzone still exist after Warzone 2 releases?
According to Tom Henderson, the original Warzone will still be around after Warzone 2 releases.
He said that the "Original Warzone with MW, BOCW, and Vanguard still remains," and "you keep all your progression, purchases etc." He also understands that this 'Warzone Legacy' will still be supported.
---
For more Warzone content, check out when to expect the Warzone Pacific Season 3 Reloaded update as well as the best Assault Rifles you can use in Warzone.
Image Credit: Activision
Warzone 2 leaked image provides first look at sequel
A leaked image of Warzone 2 has provided players with their very first look at the next iteration of the battle royale.
On May 18, a leaked image of Warzone 2 surfaced online, providing players with their first look at the highly anticipated sequel.
The week of May 16 has been a wild one for Call of Duty fans as several leaks concerning Modern Warfare 2 and Warzone 2 emerged online. It looks like the floodgates are open as leakers are reporting on what Warzone 2's map could look like.
Of course, all of the information that is leaked prior to release is subject to change so take everything with a grain of salt. The latest leak supposedly showcases the first in-game image of Warzone 2 and you won't want to miss it.
According to reports, Warzone is on track for a 2023 release. Despite the long wait for players, excitement is already beginning to build as the hopes of the Call of Duty franchise lie with Modern Warfare 2 and Warzone 2.
Players already received news about a new loadout mechanic called Strongholds, and classic CoD maps returning as a part of the Warzone 2 map. While these leaks are exciting, some people have to see to believe. Thanks to CoD leaker TheGhostOfMW3, players got their first glimpse at what Warzone 2 could look like.
Don't be surprised if the image becomes inaccessible as the sensitive information is removed from online spaces.
Of course, it is still early days and the game is likely far from finished, but despite the lack of polish, the image showcases a weapon. Due to the angle of the weapon, it looks like an Operator could be using a weapon inspection feature.
In addition, you can also see what looks to be an early version of Warzone 2's HUD. There's no telling how this will change throughout the next months, but at the moment it looks quite similar to Warzone's current HUD.
Other standout details include what looks like some sort of holographic sight on the weapon. This makes sense given the modern setting. The surrounding environment does not look fully rendered but you can make out a beige, desert-like area with several trees emerging from the ground.
---
Stay tuned to CharlieINTEL for more Warzone 2 news as leaks continue to emerge. For now, check out how a Warzone 2 leak claims a new loadout system, and major armor changes are coming in the new battle royale.
Image Credits: Activision
When is the next Vanguard & Warzone Pacific Double XP event?
We have the dates and times for the next CoD: Vanguard and Warzone Pacific Double XP event to help you rank up weapons and the Battle Pass.
With so many Prestige levels, different weapon levels, and Battle Pass levels in Vanguard and Warzone Pacific, it's only natural to want more XP. Here's when the next CoD Double XP event is going to be.
XP has been a vital component of Call of Duty's multiplayer for many years. It's the quintessential upgrade mechanic that allows you to increase your in-game level and provide you access to better gear and attachments.
Vanguard and Warzone Pacific carried on from where Cold War and Warzone left off by giving players limited-time windows of opportunity to increase the XP they can earn.
How to get Double XP in CoD: Vanguard & Warzone Pacific
Call of Duty players can get Double XP by taking advantage of the Double XP promotional events that Activision put on.
Thanks to the Raven Software Trello board, we know when the next Warzone & Vanguard Double XP events are:
All platforms Double XP event:

Wednesday, May 18 – Wednesday, May 25

2x XP, 2x Weapon XP, 2x Operator XP, and 2x Battle Pass XP

PlayStation exclusive Double XP: Friday, May 27

–

Saturday, May 28
All platforms Double XP event: Saturday, May 28

–

Tuesday, May 31
The current Double XP event has been active since May 18 during Vanguard and Warzone Pacific Season 3. With a ton of new content in the battle pass such as the Nikita AVT, M1916, and rare Tier 100 rewards, this Double XP event will be great for those looking to unlock these items as quickly as possible. This specific Double XP period comes to an end on May 25.
What time does CoD: Vanguard & Warzone Pacific Double XP start?
Here's a full list of the usual Double XP event's start time & dates in some of the key timezones:
PT – 10:00 AM
CT – 12:00 PM
ET – 1:00 PM
BST – 6:00 PM
These special Double XP events usually occur during a weekend, as it naturally gives players the most time as it's away from school hours and generally when people are off work.
If you're worried about slow progression for Vanguard and Warzone's battle pass, the active Double XP event will no doubt give you a great boost to unlock all the Season 3 rewards.
---
For more on Warzone Pacific Season 3, check out how Warzone players discovered a hilarious way to gain XP fast thanks to King Kong's nuts.
Image Credit: Activision / Sledgehammer Games / Raven Software